DO you believe in witches?
(All captions below are of their time.)
The White Witch Of Burley
With her jackdaw Hotfoot Jackson perched on her head, Sybil Leek, the 'White Witch of Burley', spreads her cloak in a ritual dance in the New Forest. High priestess of a coven of 13 witches, she has been providing a service of spell-casting and herb-healing for clients throughout the country. Date: 30/06/1964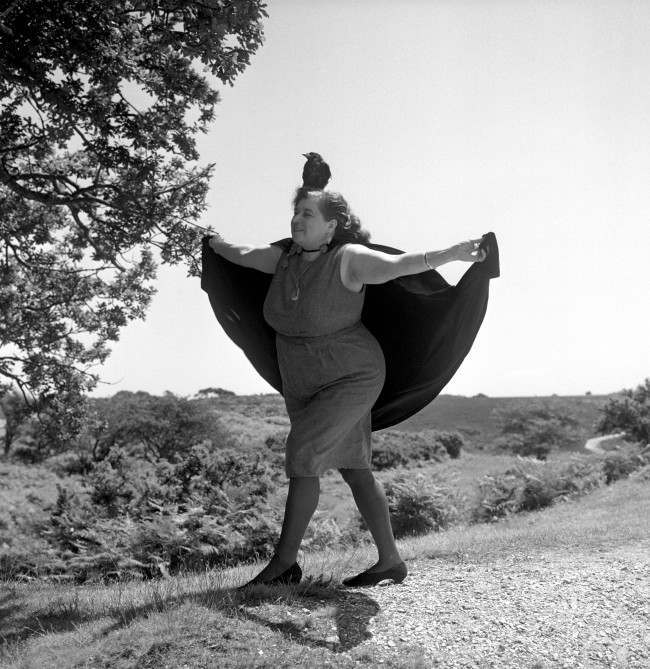 Mexico Witches Convention
A woman covers the eyes of her daughter, centre, as she films with the other hand as a witch killsl a goat during a black magic ritual in Catemaco, Mexico, early Friday, March 7, 2008. Early on the first Friday of March here, witches gather for the annual Witches Convention, offering black magic rituals and spiritual cleansing to their followers.
Great Britain London Witchcraft Ritual
Three people who claim to be witches go through a witchcraft ritual at a London hotel, United Kingdom, on Jan. 25, 1966, in connection with the motion picture "The Eye of the Devil" which is to include certain authentic witchcraft rites as part of its plot. From left to right are: Alex Sanders, who says he is King of England's witches; his wife Maxine Morris, 18, who claims to be Queen of the witches of England and Paul King, who says he is high priest of the witches. Sanders and Maxine married in the first witchcraft wedding ceremony performed in England for over 200 years.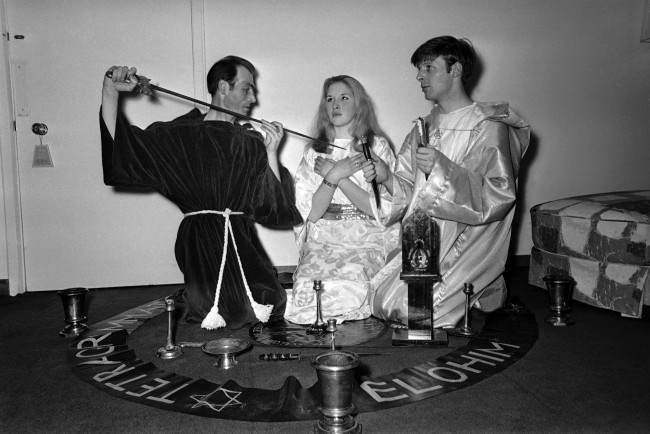 Horse Racing – Royal Ascot 1969
Actress Sue Gerrard on her way to Royal Ascot wearing a giant witches hat decorated with green tulle and lemons. Date: 17/06/1969
Religion Witches
A modern generation of witchcraft practitioners in increasing numbers wear chic dresses and well tailored suits, shown Aug. 15, 1966. Sarah Mashele of Johannesburg, right, is one of the new breed, also one of the wealthiest. She likes Parisian fashions.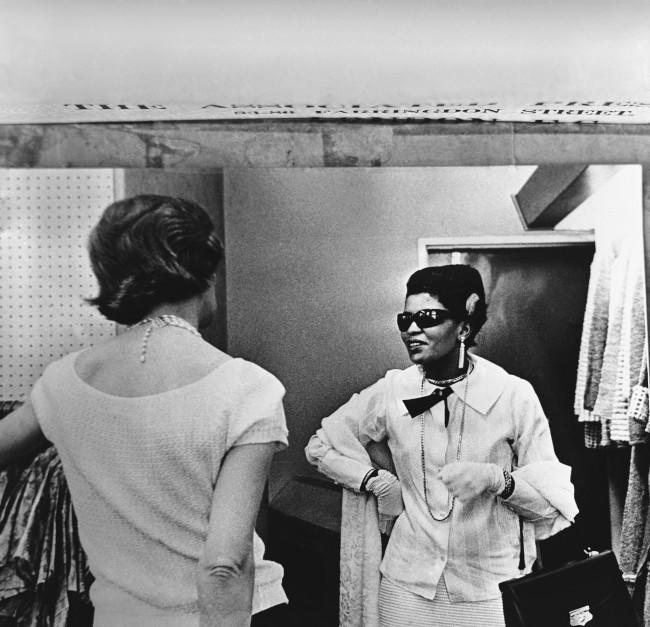 Travel Peru Witches Market
In this June 7, 2013 photo, a frog is seared in a pan at the stand of Mario Lopez inside the witches market in Lima, Peru. Lopez makes a folk cure from frogs that is purported to cure respiratory problems, impotence, anaemia and work as an aphrodisiac.
400th anniversary performance of Macbeth
Jonathan O'Boyle (Lady Macbeth) is seen with the three witches (left back) Nick Chambers, (left front) Julian Blundell and (right) Howard Gossington of the Oxford Shakespeare Company in the Great Hall of Hampton Court Palace. The independent theatre company is marking the 400th anniversary of the first Macbeth performance at the palace. It is believed that on August 7, 1606, Macbeth was performed for the first time in the presence of James I and Shakespeare in the Great Hall at Hampton Court Palace.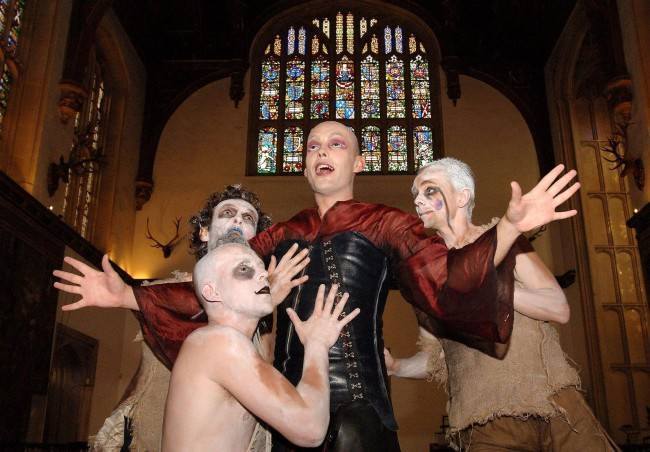 Romania Witchcraft
Romanian Bratara Buzea, 63, who was imprisoned for witchcraft under communist dictator Nicolae Ceausescu's repressive regime, speaks during an interview with The Associated Press in Mogosoaia, Romania, Wednesday, Jan. 5, 2011. Trouble is brewing for Romania's witches, whose toil is being taxed for the first time despite their threats of putting curses on the government. Also being taxed for the first time are fortune tellers, who probably saw this coming.
WICCAN SOLDIER
Michele Lani places flowers on a memorial wall near a wreath symbolizing the Wiccan religion at the Veterans Cemetery in Fernley, Nev., Monday, May 29, 2006. The wreath is next to an empty space reserved for a memorial plaque for Army Sgt. Patrick Stewart who died while serving in Afghanistan but the Department of Veterans Affairs has not recognized Stewart's Wiccan faith or included the symbol on his plaque. Wiccans consider themselves witches, pagans or neo-pagans, and say their religion is based on respect for the earth, nature and the cycle of the seasons.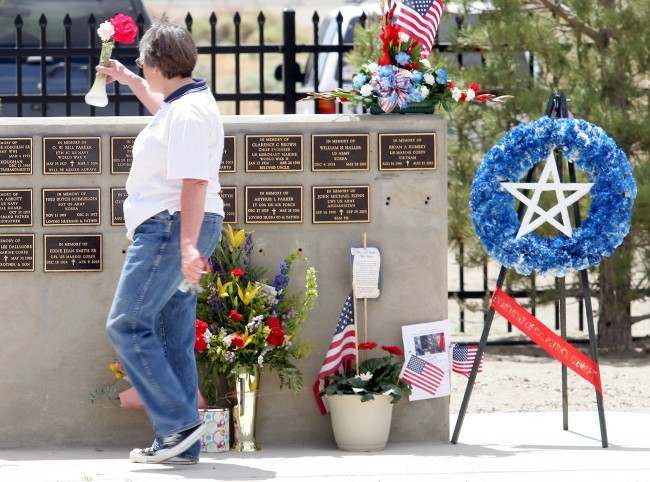 Nigeria Child Witches
This Aug. 18, 2009 photo shows Nwanaokwo Edet, 9, whose father forced him to drink acid days after the family's pastor denounced the child as a witch, lying in a hospital bed in Akwa Ibom, Nigeria. He died from his injuries one month later. Edet was one of an increasing number of children in Africa accused of witchcraft by pastors and then tortured or killed, often by family members. Pastors were involved in half of 200 cases of "witch children" reviewed by the Associated Press, and 13 churches were named in the case files.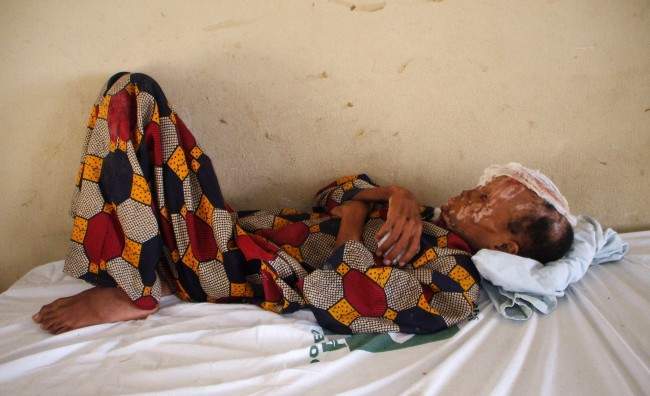 Romania Witchcraft
Romanian witchcraft apprentice Casanndra Minca, the daughter of witch Mihaela, not seen, is seen behind plaster hands used in witchcraft during an interview with The Associated Press in Mogosoaia, Romania, Wednesday, Jan. 5, 2011. Trouble is brewing for Romania's witches, whose toil is being taxed for the first time despite their threats of putting curses on the government. Also being taxed for the first time are fortune tellers, who probably saw this coming.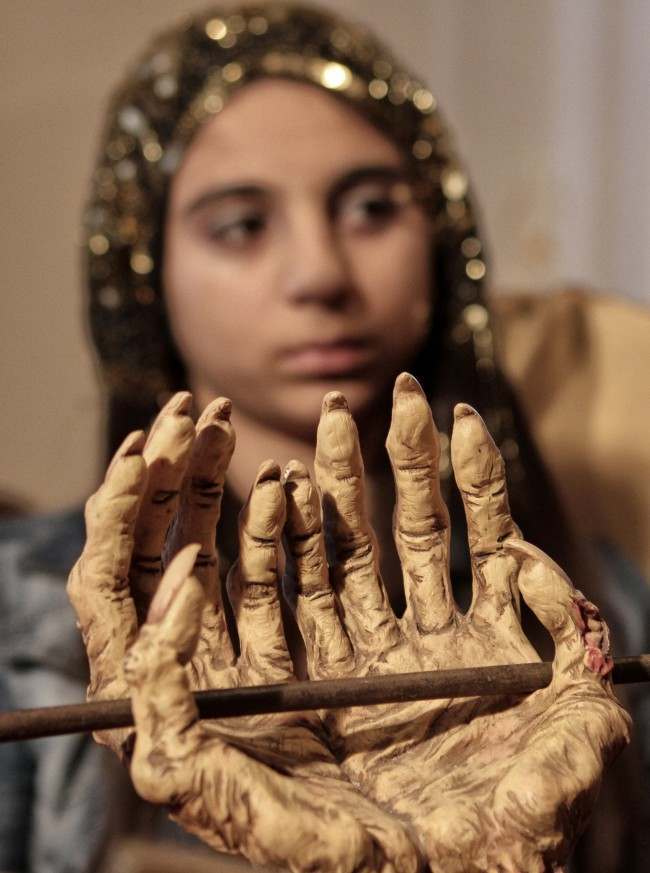 Wookey Hole Caves witch auditions
The new witch of Wookey Hole Caves Anna Dixon from Glastonbury following auditions held at the Somerset tourist attraction. Picture date: Tuesday October 22, 2013. Around 50 applicants took part in the auditions today for a £50,000 a year (pro rata) job as the face of Wookey Hole.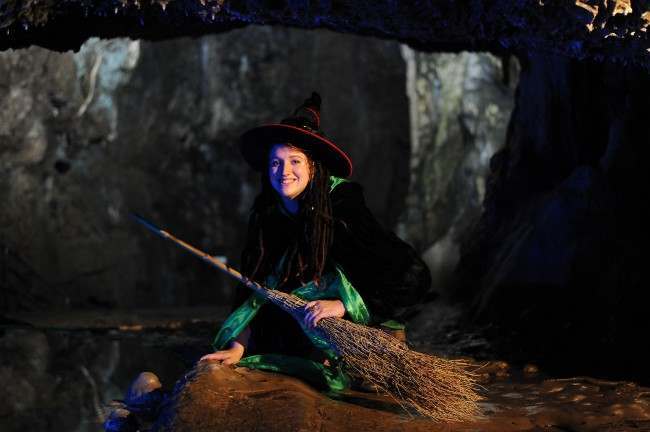 Oz
Judy Garland, as Dorothy in "The Wizard of Oz," is presented with the Witch's broom in a scene from the 1939 movie. Garland is accompanied by, from left to right, Bert Lahr as the Cowardly Lion, Jack Haley as the Tin Man, and Ray Bolger as the Scarecrow. Date: 01/01/1939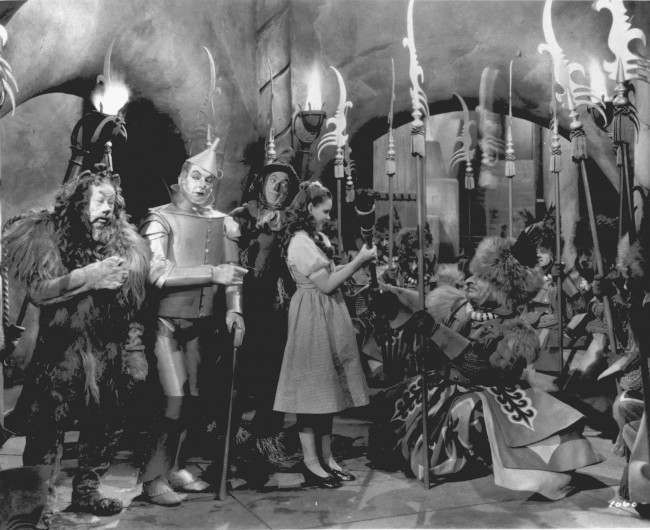 Grimm
The witch from Grimm''s "Hansel and Gretel" seems to have cast her spell on six-year-old Marylin Welby from Beckenham, Kent, as she views a scene from the fairy tale at the British Puppet and Model Theatre Guild''s puppet exhibition which opened at the Royal Hotel, London on Oct. 25, 1954.
Movies Makeup
The witching hour for Karen Dolin arrives as makeup man Charles Gemora puts finishing touches on the rubber gauntlets she wears for her movie debut in Hollywood, Feb. 7, 1961. Gemora designed the witch's horror mask which hides Karen''s beauty, along with the others used in the film.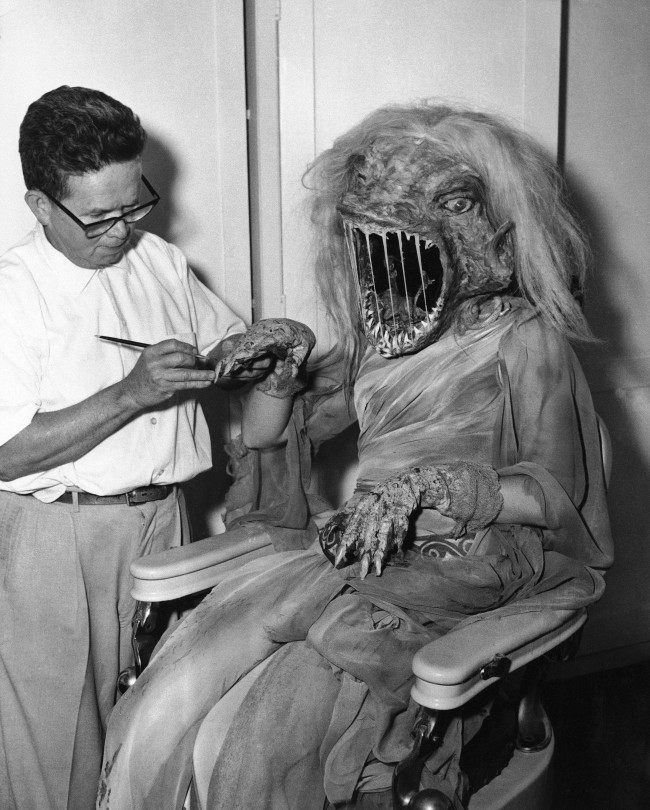 Witch Hunt
A fighter against modern witchcraft, Johann Kruse, right, shows a newsman part of his collection of utensils used in the practice of black magic, in Hamburg, Germany, June 3, 1963. Kruse, a retired teacher, says witch mania is still prevalent, especially in German speaking sections of Europe. It is blamed for suicides and crimes up to killing of persons accused of being witches.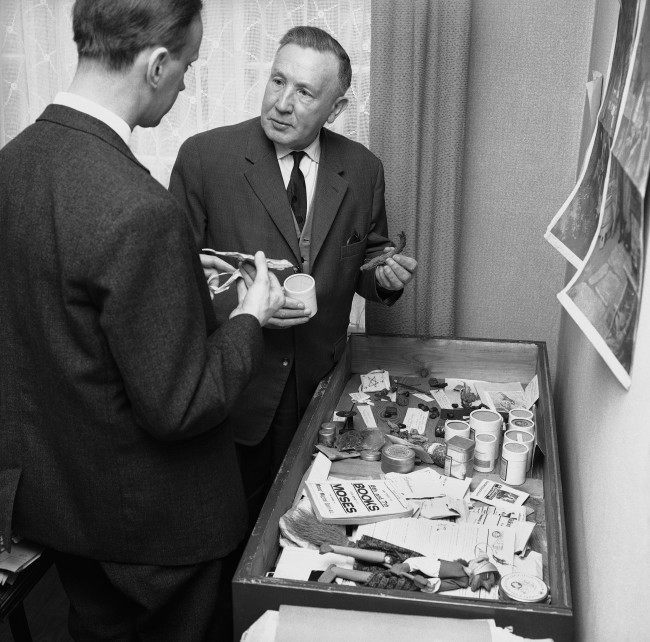 Religion Witch Doctors
Fearsome-looking South African witch doctor is shown in tribal garb, Aug. 15, 1966.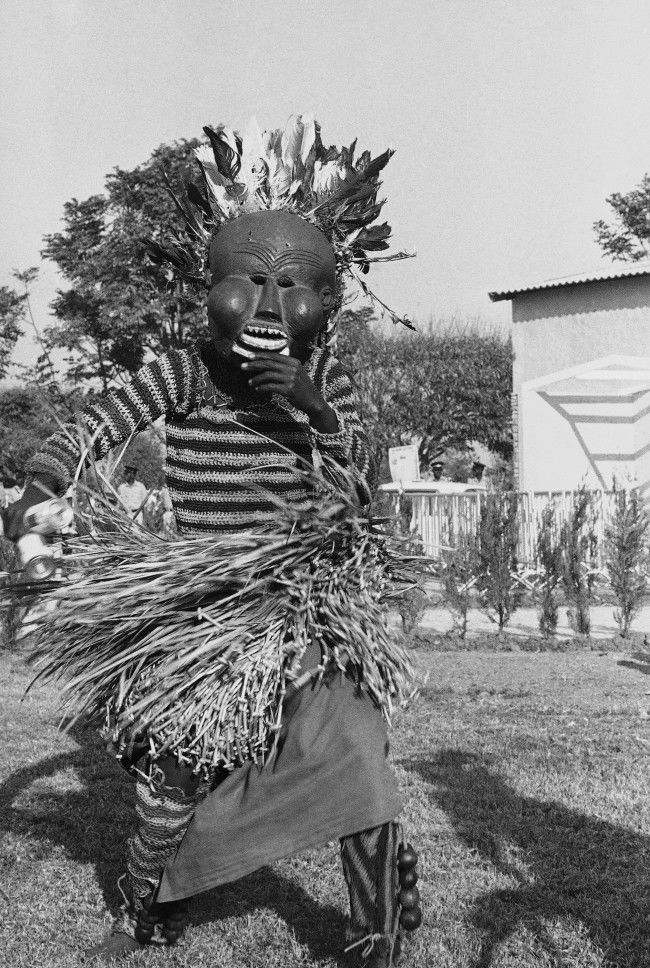 ANTON SZANDOR LAVEY
Anton Szandor LaVey, a self-styled sorcerer, performs a "satanic baptism" on his three-year-old daughter, Zeena Galatea, with assistance from his partner, Diane, right. The "priestess" of Lavey's satanic church, Isabel Bolotov, poses in the nude on the fireplace mantle used as an altar. San Francisco, CA, May. 24, 1967.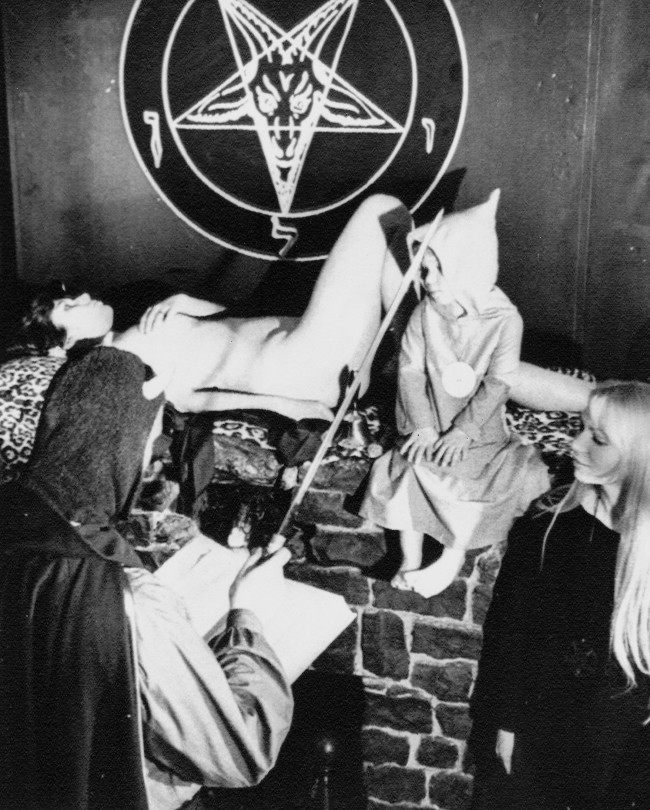 Zulu witchdoctor, Credo Mutwa, explains how traditional African healers often help blacks with psychological problems in Johannesburg, South Africa, June 14, 1979.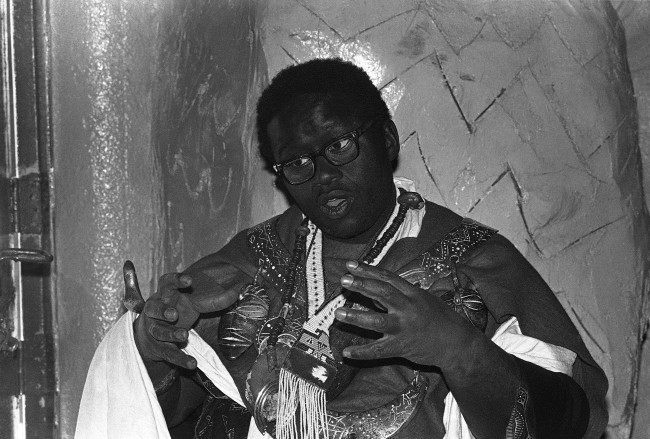 Notting Hill Carnival
A Notting Hill Carnival witch doctor gets magical aid in the shape of a policeman's helmet during today's peaceful festivities. Date: 29/08/1982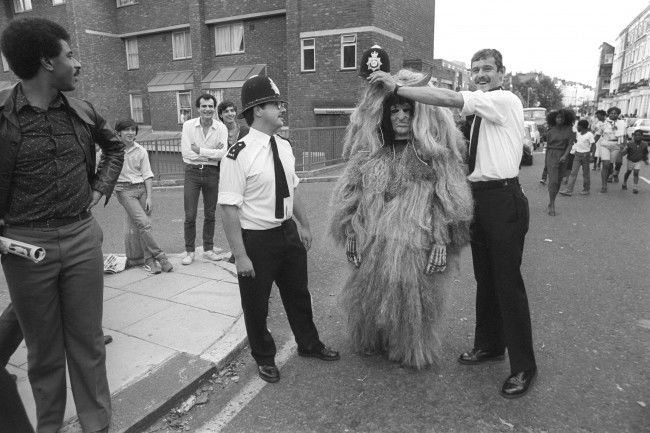 Crime – Carole Compton – Witch Case
Carole Compton's mother on the phone. Nanny Carole Compton was branded a witch and a sorceress who used supernatural powers to start fires in Italy. Date: 01/10/1982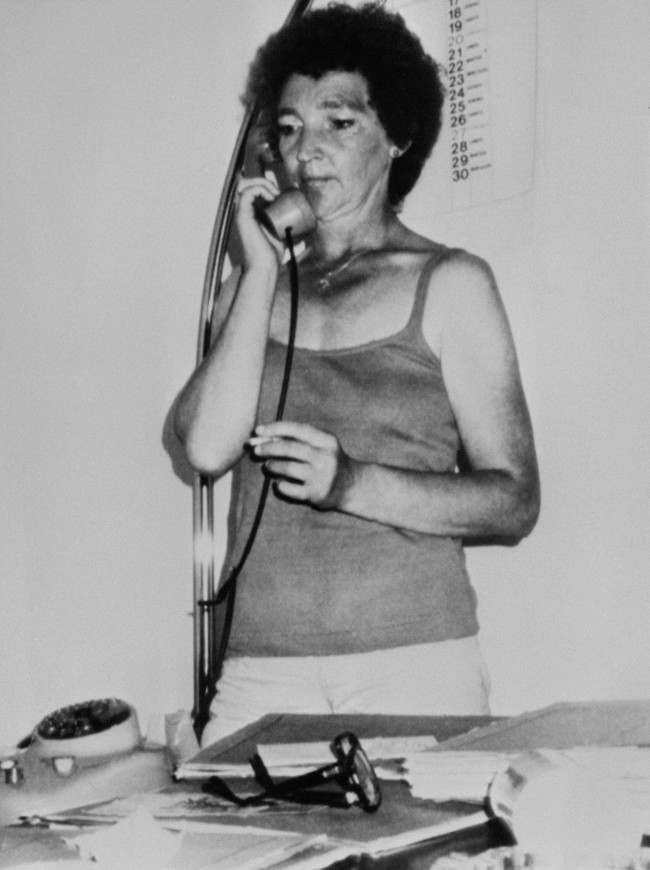 Massachusetts Protest
Laurie Cabot, self-proclaimed "official witch" of Salem, Mass., carries a sign as she joins about 25 other men and women in black robes during a protest outside a state office building in Boston, Mass., June 5, 1986. The protest was against the possible filming of a movie called "The Witches of Eastwick" in Massachusetts. The demonstrators say they have heard the movie will perpetuate unfair stereotypes of women and witches.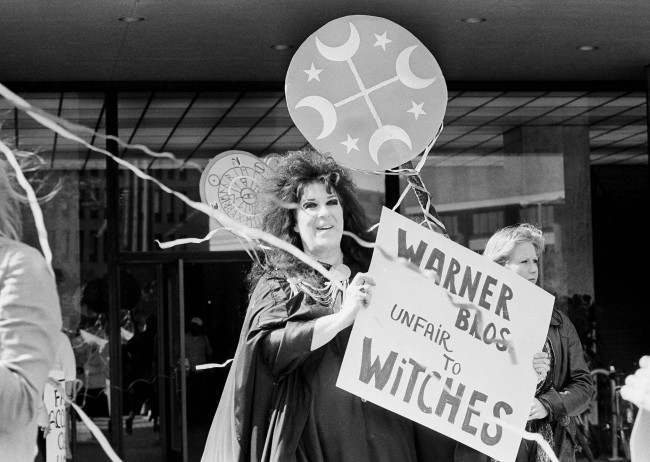 Religion Witchcraft
An independent witch for 30 years, Andrea Pena said that it is time for Nicaraguan witches to unionize and defend their rights in Diriomo, Oct. 30, 1991. Professional witches in Nicaragua have had to pay taxes for the first time in more than a decade. Pena, who became a witch when she was 12, uses herbs, roots and other esoteric substances for folk remedies and, sometimes, love potions.
Witch Trial
The bathroom in a council flat at Hackney, east London where an eight-year-old girl was tortured and threatened with death for being a "witch". Two women and a man were found guilty at the Old Bailey today of cruelty to the girl. The orphan was beaten until she was made to admit she had been doing witchcraft and is still traumatised by the experience. Date: 03/06/2005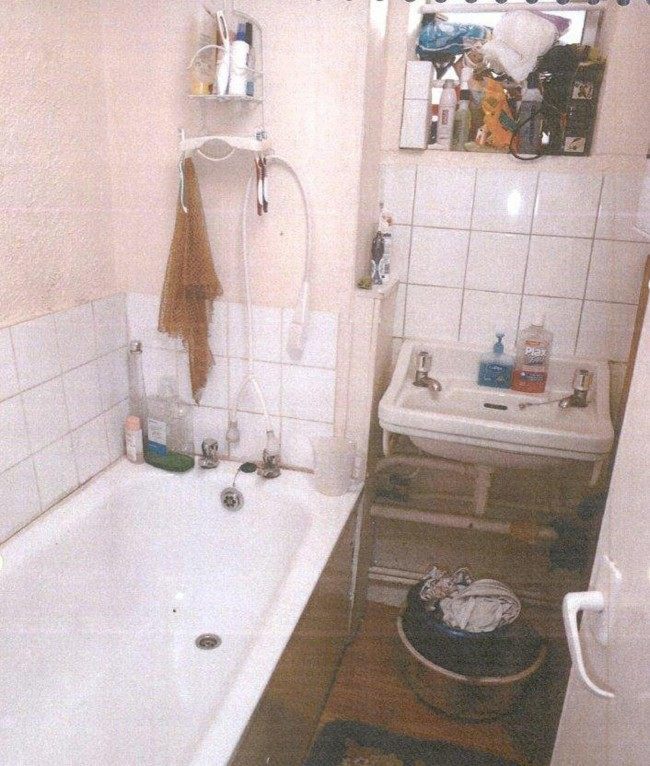 Do you believe in witches?