THE hideous reaction to "blonde angel" Maria found living in a Roma camp in Greece reminded us that racist never went way. It just became fashionable to bang the anti-racist gong. The elite don't tackle racism. They don't debate it. They do not shine a white light on racism and take on the bigots. They use racism to show off their good morals. Anti-racism is a cause being used to bind the country. It's us. It's what we are. And it's hollow.
Once upon a time, not all that long ago, the Sinti Roma were murdered in their thousands. They remain the victims of vicious bigotry.
An age-old prejudice:
The German writer Johann Christof Wagenseil claimed in 1697 that Romas stemmed from German Jews. A more contemporary Nazi theorist believed that "the Gypsy cannot, by reason of his inner and outer makeup (Konstruktion), be a useful member of the human community."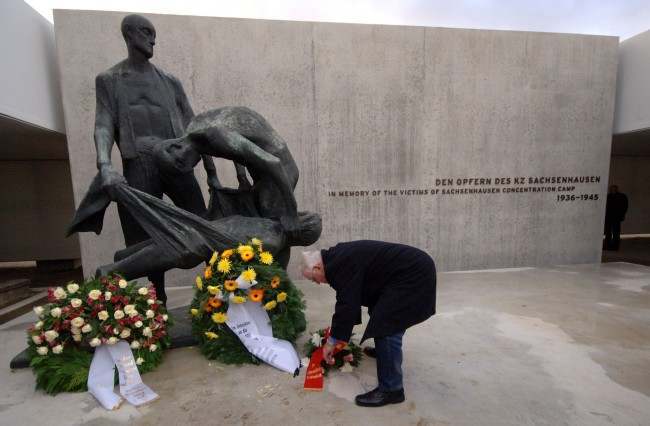 In November 1933, the "Law Against Dangerous Habitual Criminals" was passed. Under this law, the police began arresting Romani along with others labeled "asocial." Beggars, vagrants, the homeless, and alcoholics were arrested and sent to concentration camps.

The Nuremberg racial laws of September 15, 1935, did not specifically mention Romani, but they were included along with Jews and "Negroes" as "racially distinctive" minorities with "alien blood." As such, their marriage to "Aryans" was prohibited. They were also deprived of their civil rights.

By the summer of 1938, large numbers of German and Austrian Romani were rounded up and sent to concentration camps. There they wore black triangular patches (the symbol for "asocials") or green patches (the symbol for professional criminals) and sometimes the letter "Z."
Members of West Germany's Sinti (gypsy) association show fatigue as they rest on their cots going into the seventh day of hunger strike in the protestant church of this former Nazi concentration camp in Dachau, West Germany on Thursday, April 10, 1980. They demand moral rehabilitation for their suffering during Nazi times and proof that Nazi documents on them have been destroyed by German authorities.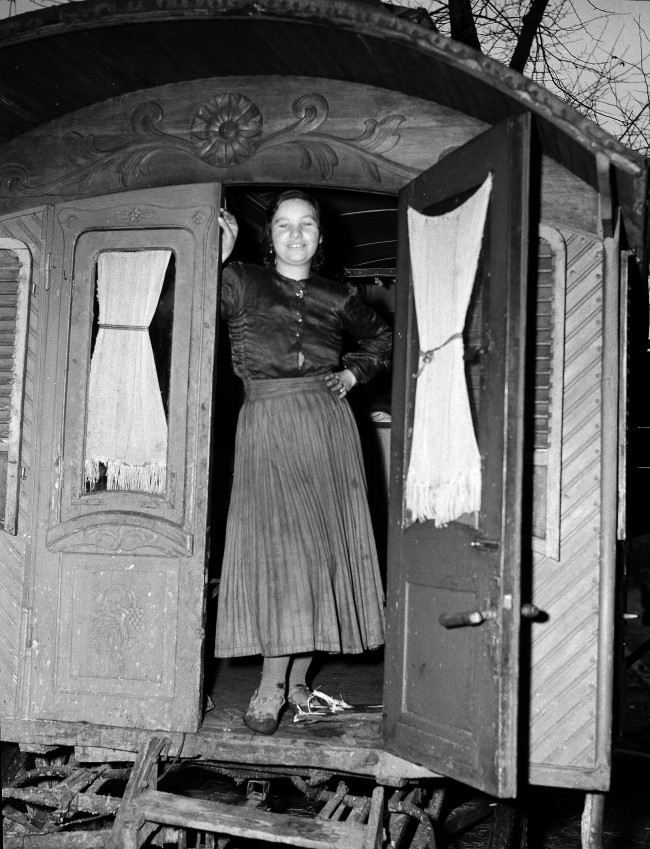 A Gypsy woman stands in the doorway of her wagon home near Marburg, Germany, July 16, 1947.
The Porrajmos, literally "the Devouring," is the term the Romani people use to describe the genocidal wave of terror known to most of the world as the Holocaust. While estimates of the total number of so-called "Gypsies" (the dark-skinned Roma, Sinti and other peoples who migrated to Europe from the Indian subcontinent centuries ago) killed during the Second World War vary from 500,000 to 1.5 million, records show nearly 22,000 died at Auschwitz before the notorious Nazi death camp was liberated on Jan. 27, 1945.
AP caption:
In a Gypsy camp near Marburg, Germany, Romany children show the need for haircuts and clothes, July 16, 1947. Though the Nazis attempted to root out the Gypsies of Europe as "non-Aryans," many thousands survive to roam at will along Europe's roads. They shrug off post-war governments attempts to make them settle down.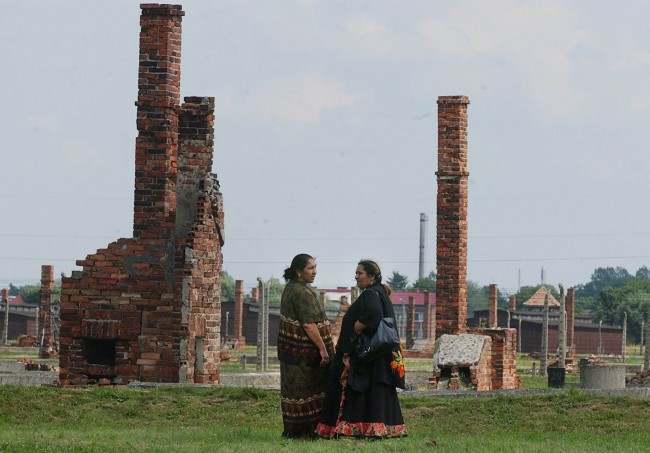 Gypsies walk past the ruins of the barracks at the former Nazi concentration camp of Auschwitz-Birkenau to remember those who perished in the Holocaust in Oswiecim, Poland Wednesday, Aug. 2, 2006. About 200 people gathered at Auschwitz on Wednesday to honor the Gypsies killed by the Nazis, 62 years after most of the camp's last 2,900 Gypsy inmates were gassed.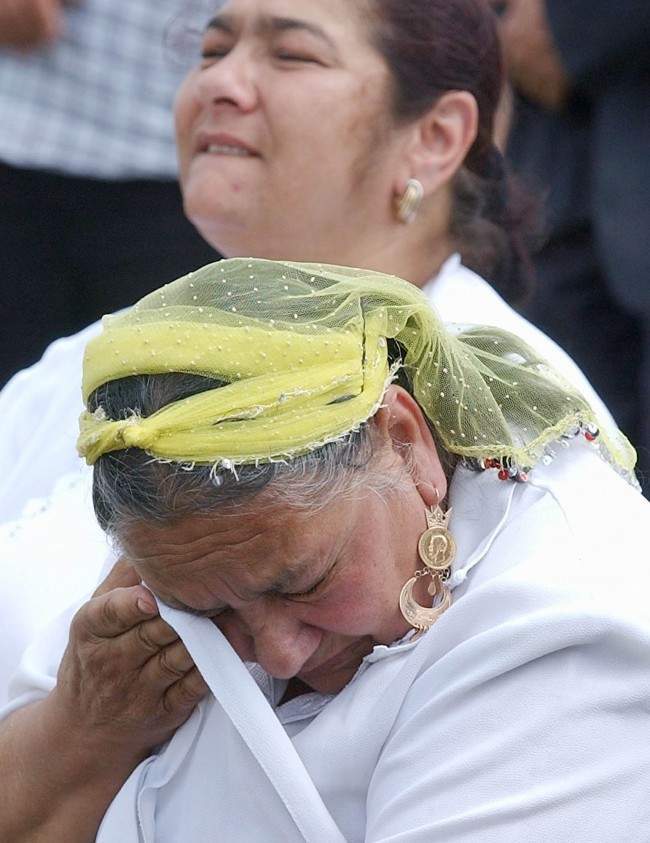 A gypsy wipes her eyes during the official ceremony, Tuesday, Aug. 2, 2005, at the site of the Auschwitz-Birkenau Nazi death camp, commemorating the 61th anniversary of the last Nazi killings of Gypsies at the camp.
In this photo of Dec. 9, 2007 members of the extreme right wing "Magyar Garda" or Hungarian Guard march into the village of Tatarszentgyorgy, Hungary. Magyar Garda members, who wear uniforms bearing a variation on the red-and-white Arpad Stripes associated with Hungary's Nazi-aligned Arrow Cross party of WWII, appeared in the village to frighten the local Gypsy community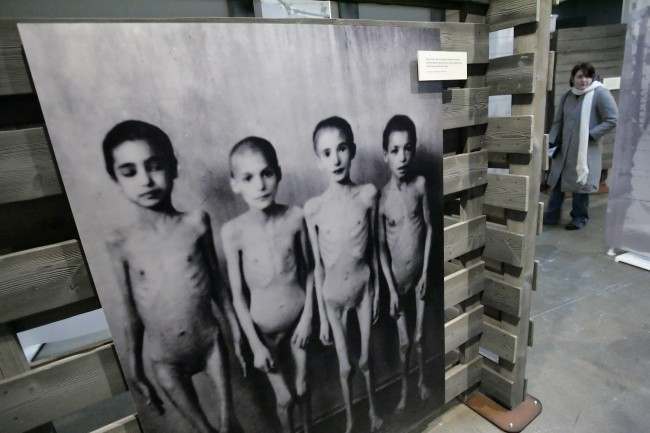 Mary Kuczan, of Pittsburgh, walks through the "Deadly Medicine: Creating The Master Race" exhibit Feb. 27, 2007 at the Andy Warhol Museum in Pittsburgh. The exhibit uses 200 photographs, videotaped survivor stories and several dozen artifacts to trace eugenics' development from a perversion of Charles Darwin's theory of evolution to its Nazi justification for genocide. The foreground photograph shows a group of Gypsy children who were subjects of Dr. Josef Mengele's research at Auschwitz between 1943 and 1945.
"I remember one set of twins in particular: Guido and Ina, aged about four. One day, Mengele took them away," Vera Alexander, a Jewish inmate at Auschwitz told the American scholar and rabbi Michael Berenbaum. "When they returned, they were in a terrible state: They had been sewn together, back to back, like Siamese twins. Their wounds were infected and oozing pus. They screamed day and night. Then their parents — I remember the mother's name was Stella — managed to get some morphine, and they killed the children in order to end their suffering."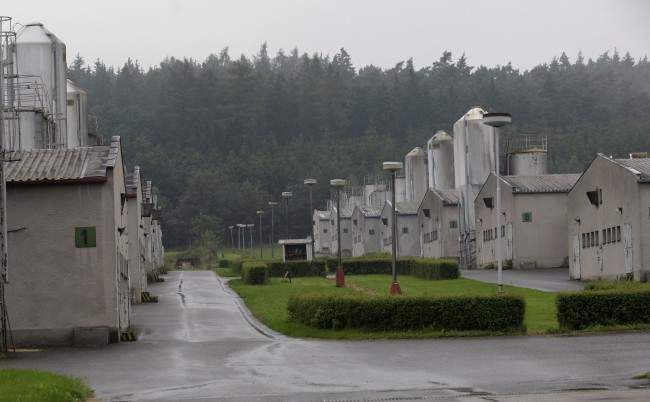 In this photo taken June 24, 2009, the pig farm that was partially built on the site where 327 Roma died in a concentration camp during World War II is seen near the village of Lety some 100 km (about 60 miles) south of Prague, Czech Republic. Roma people have made a strong claim for the recognition of their World War II suffering.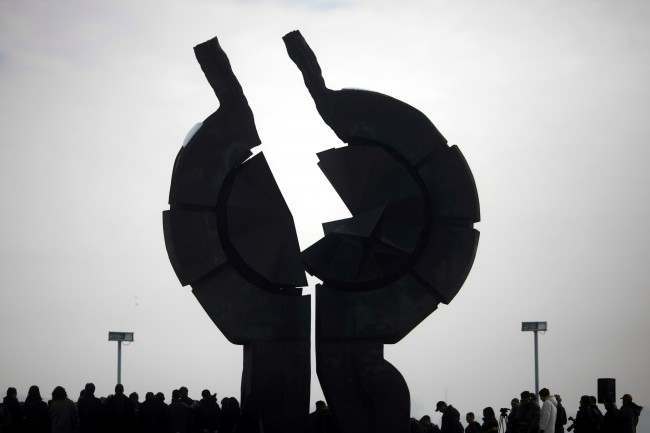 People gather in front of a monument at the site of the World War II Nazi concentration camp of Sajmiste, where some 48,000 Jews, Serbs and Roma perished, in Belgrade, Serbia, Thursday, Jan. 27, 2011.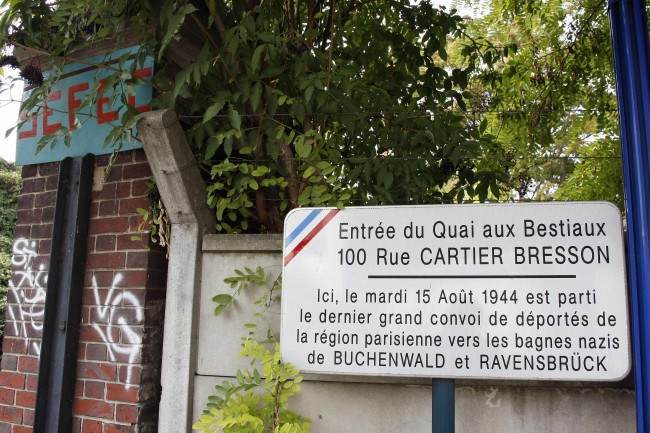 A sign reading "Here on Tuesday August 15, 1944 a last convoy of deportees left Paris to the Nazis concentration camps of Buchenwald and Ravensbruck" next to a Romas' makeshift camp in Pantin, north outskirts of Paris Friday, Sept. 10, 2010.
After the war, discrimination against Roma continued throughout Central and Eastern Europe. The Federal Republic of Germany determined that all measures taken against Roma before 1943 were legitimate official measures against persons committing criminal acts, not the result of policy driven by racial prejudice. This decision effectively closed the door to restitution for thousands of Roma victims, who had been incarcerated, forcibly sterilized, and deported out of Germany for no specific crime. The postwar Bavarian criminal police took over the research files of the Nazi regime, including the registry of Roma who had resided in the Greater German Reich.

Only in late 1979 did the West German Federal Parliament identify the Nazi persecution of Roma as being racially motivated, creating eligibility for most Roma to apply for compensation for their suffering and loss under the Nazi regime. By this time, many of those who became eligible had already died.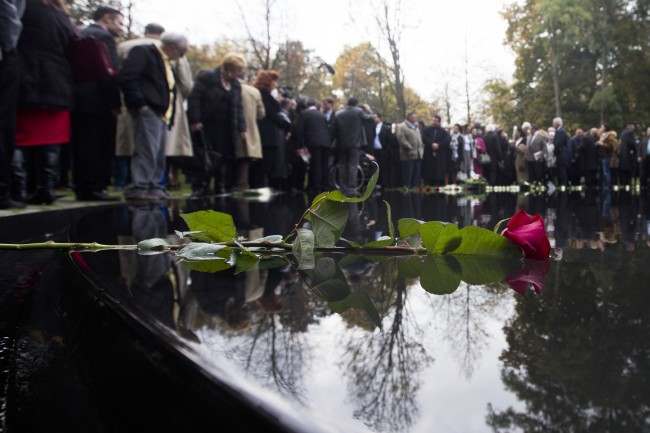 A red rose lies in the water during the inauguration ceremony at the memorial to Gypsy victims of the Nazis.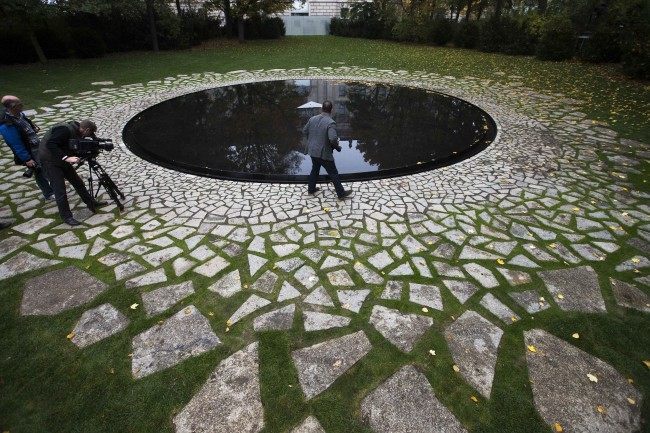 Media stand around a memorial to the Sinti and Roma murdered during Nazi rule near the Reichstag in Berlin, Germany, Monday, Oct. 22, 2012.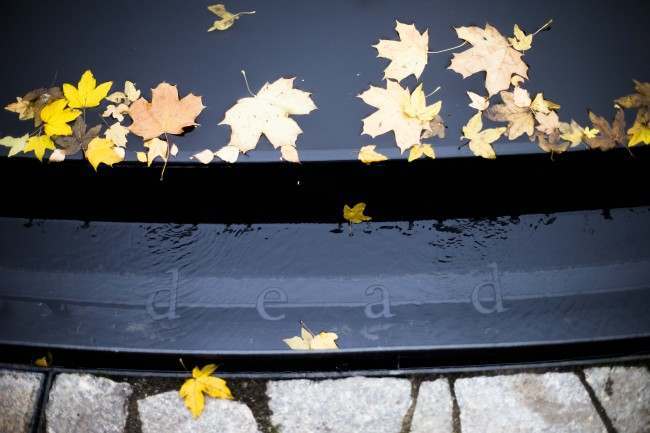 Ceija Stojka was a Roma Holocaust survivor, writer and self-taught artist. She was interned in multiple concentration camps and only five members of her extended family of over 200 survived.
"I have survived on paper and pieces of leather when I was hungry. I remember Auschwitz every waking moment of my life."
Up to 500,000 Roma are believed to have died in mass shootings and Nazi gas chambers.
The Roma holocaust, or "Pharrajimos" in Hungarian, is one of the greatest losses suffered by mankind so far. However, the general public has come to learn about this loss much later and to a much lesser degree than of that of the Shoah, the atrocities committed against the Jews, our kindred people in suffering.
Never forget.