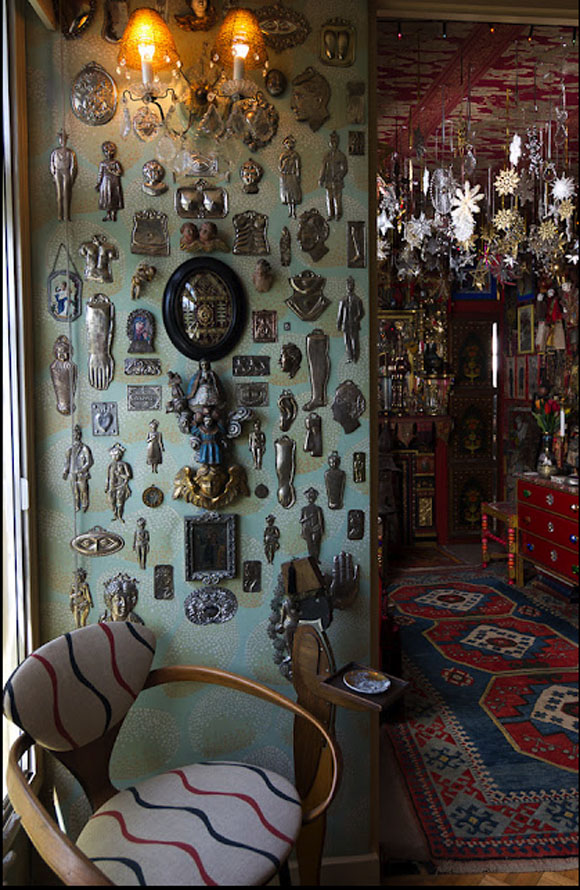 Witty companion, workaholic, optimist, stoic, computer-phobe, special occasion facilitator, raconteur, moralist, compulsive green thumb, avid theatre and concertgoer, roof gardener, summer pudding-maker, painter, rememberer of birthdays, punster, voracious reader, film maker, museumolic, snappy dresser, sequiner, harpsichord player, party giver, flower arranger, supplier of bon mots, delightful travel companion, regular sender of postcards (sometimes 6 at a time) for 43 expatriate years…and much, much more.
Richard "Dickie" Lowe (1945-2012) was a smashing bloke, as the words above from Alexandra and Leigh Copeland's Melbourne Age obituary obituary attest.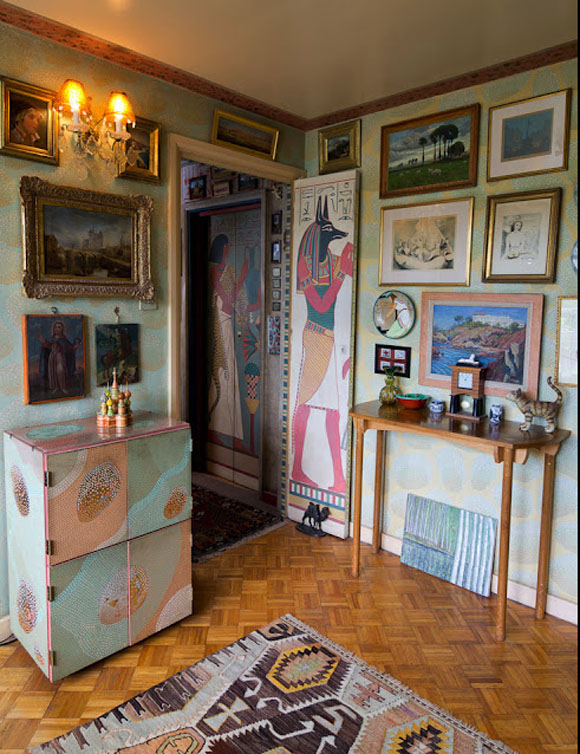 I encountered Lowe on but a handful of occasions; he never failed to charm and delight.
Although he had lived in the UK since the late 60s, Lowe's Larrikin spirit was undimmed to the last. His singularity was made manifest in the magnificent decor of his central London apartment, which communicated an interest in and knowledge of Egyptian art, miniature Australian landscapes, postcards, bric-a-brac and curios of all varieties, and has now been documented by photographer Peter Waldman.
Photos unless otherwise credited Peter Waldman.