Before his images became familiar Keith Haring (May 4, 1958 – February 16, 1990) created cut-and-paste collages of New York Post if-it-bleeds-it-leads front-page stories. Haring focused Ronald Reagan and the Pope, two figures he found troubling.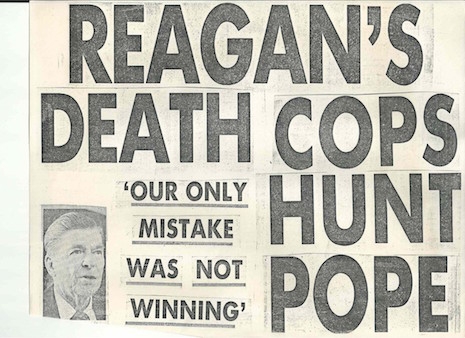 Haring wrote:
The most notorious of my street pieces were the ones that looked like the front page of the New York Post. I'd cut out letters from the Post and rearrange them to make fake headlines, like REAGAN SLAIN BY HERO COP or POPE KILLED FOR FREED HOSTAGE or MOB FLEES AT POPE RALLY. I Xeroxed these in the hundreds and I'd paste them on lampposts and on newsstands. Because they looked so real, people were forced to confront them. They were completely confused—and the posters really made a mark, because they got into people's consciousness.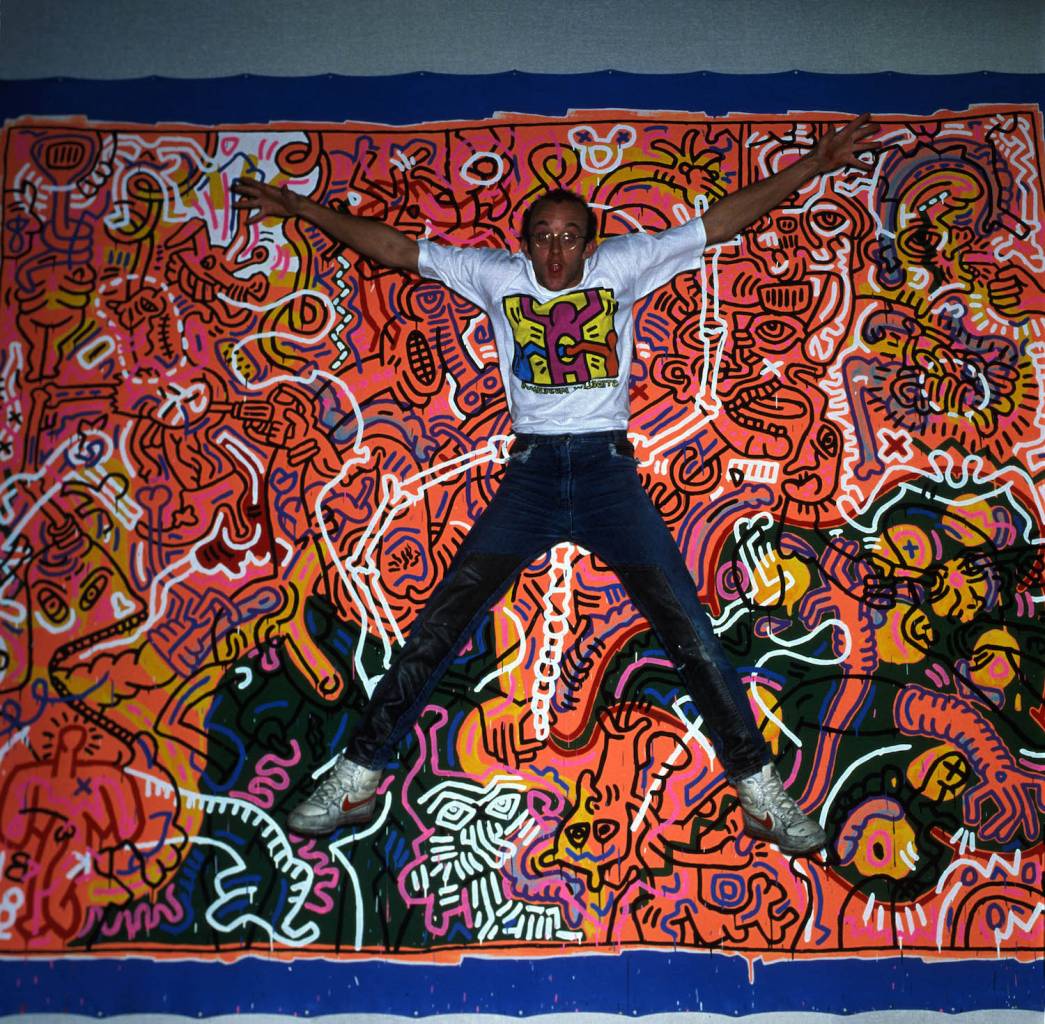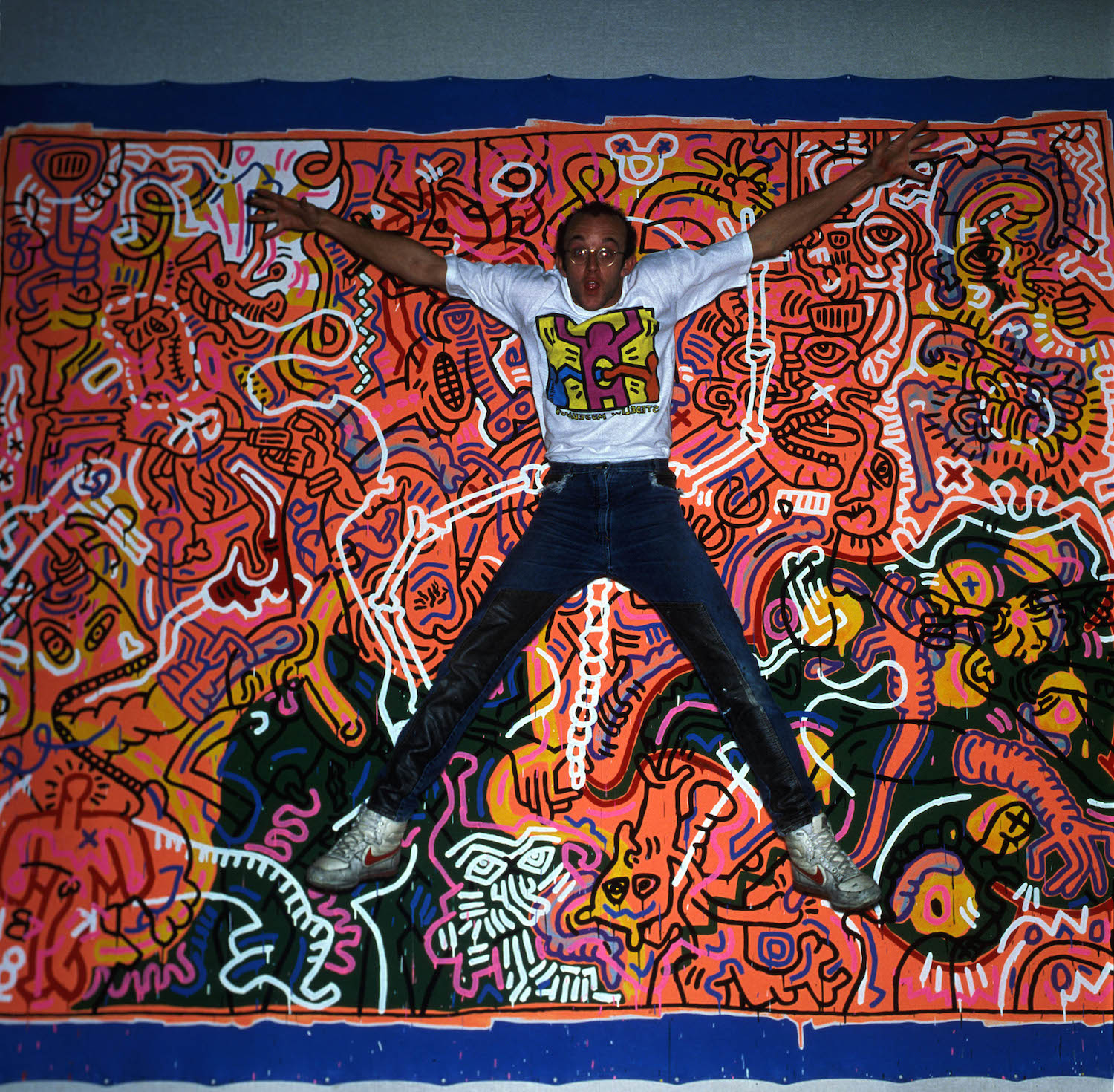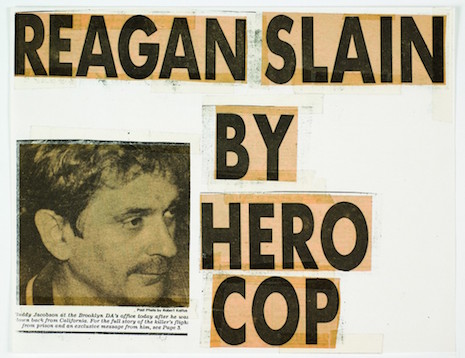 Then came Madonna and Andy Warhol. Trey Speegle writes:
When Madonna was marrying Sean Penn, Keith was invited to the wedding and he took Andy as his date. Around that time, nude pictures of Madonna [from 1979] were published in Penthouse and the Post [1985] cover screamed the headlines. Her famous quote about the picture scandal? "So what!"
Andy & Keith made her four paintings as a wedding gift and here they are. (I think they each kept one, as there are 6 in total.) At a benefit at the Pyramid for Madonna's longtime friend and former manager, Martin Burgoyne, who was kinda broke and suffering from AIDS at the time, I remember Keith showing me pics from the wedding in the dressing room. Madonna was there that night too. The rest is her-story.
Warhol had long found inspiration in tabloids news.  His first painting of a front page was A Boy for Meg (196),  a replica of a New York Post page announcing the first child born to Britain's Princess Margaret. He made news that appeared to be about celebrities about us.