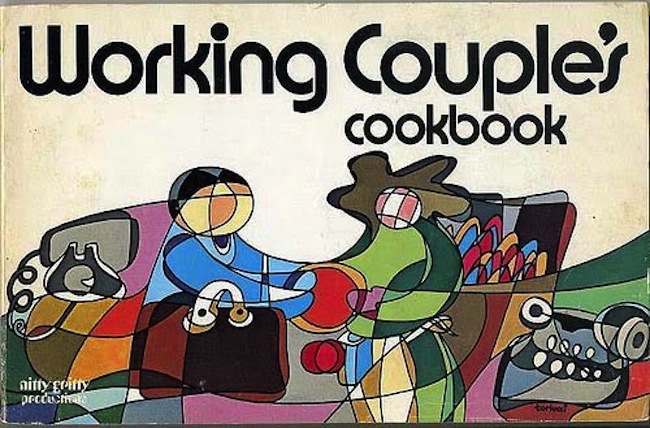 IN this study of 1970s life, we look at Peggy Treadwell's The Working Couple's Cookbook (1971). In the go-ahead 1970s of free love and wife swapping parties, the book was aimed at not only wives and husbands but "roomates, soulmates, playmates, or wedded mates".
The pictures were provided by Craig Torlucci, whose rule-breaking colour by numbers approach catches the eye. The shades skilfully mirror the food tones of those times.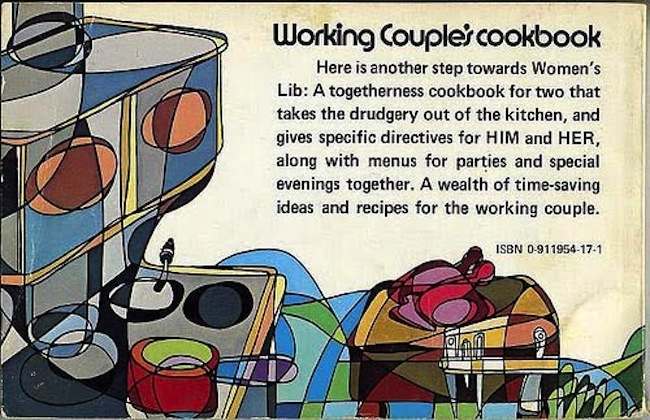 Happy is the couple who shop together.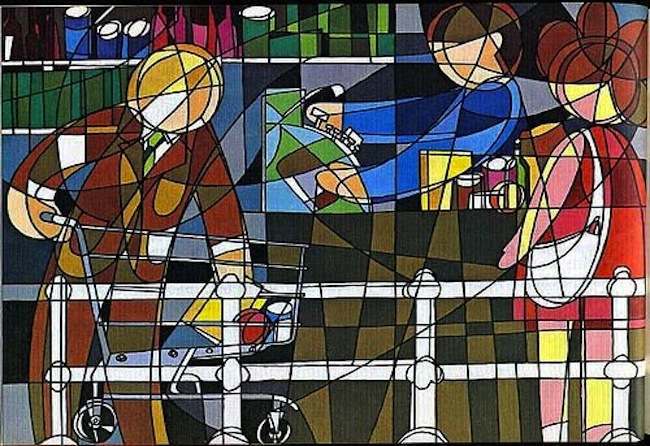 One bag each.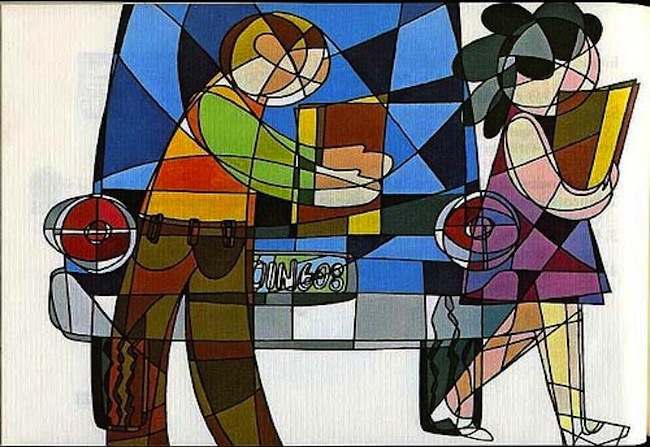 He braises the beef and flicks the chunks into her pot.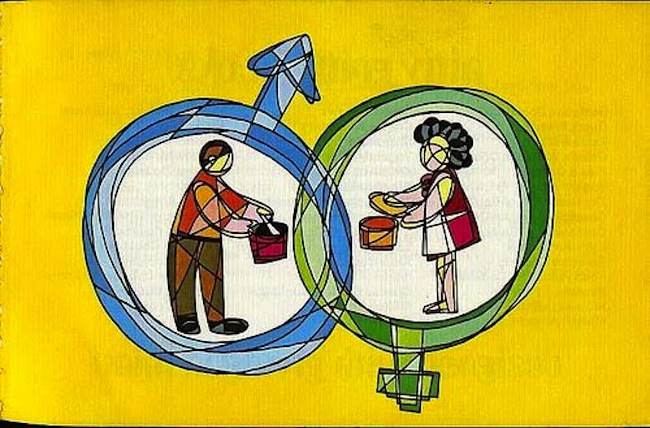 Meat cleavers and wine. Domestic bliss.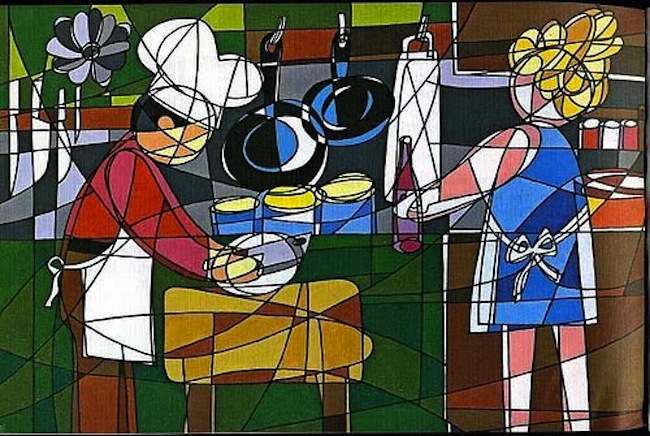 He likes his mug; she likes hers. What's in his mug? What's in hers? Whatever it is, it seems to be working.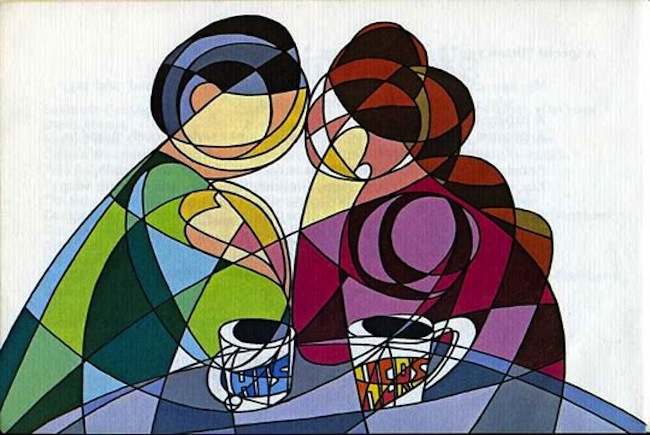 Spotter: Cool Hunting