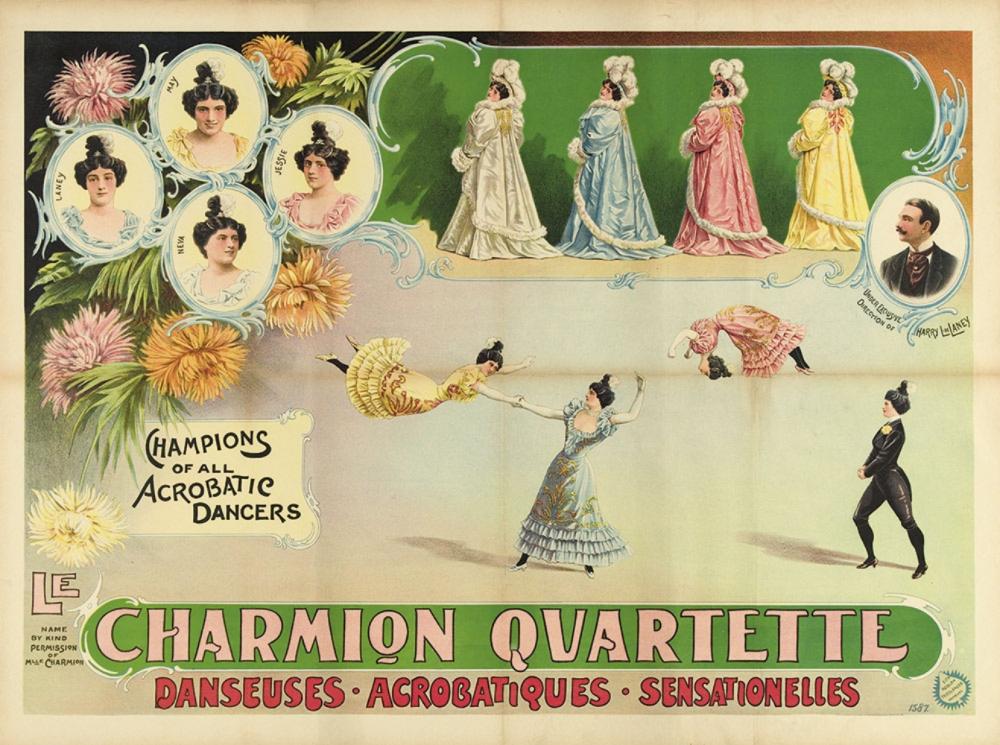 In the mid-1890s, she began to attract attention for her gymnastic work on the rings, and was performing in Sacramento and San Francisco under the stage name of Lavevi Charmion. She formed a local gymnastic troupe, but it wasn't a hit, and looking for work she soon arrived at the New York Vaudeville Company. She toured with them throughout the United States and Europe. And had the idea of adding a striptease to her act.
George Nathan Jean and his father saw one performance:
"By way of prolonging the terrible suspense, our temptress now maddeningly drew forth a small lace handkerchief from her bodice and cast it aside. She thereupon added insult to injury by slowly adjusting a hairpin in her coiffure. But wait! One by one now off came the stockings, revealing a pink silk garter underneath."
By the end, she was dressed in nothing but a leotard. Not naked, but alluring enough to thrill the crowd and have them baying for more. A reporter in Washington D.C. for the Evening Times called her show  "revoltingly disgusting, coarse and disagreeable". You can't buy that sort of publicity.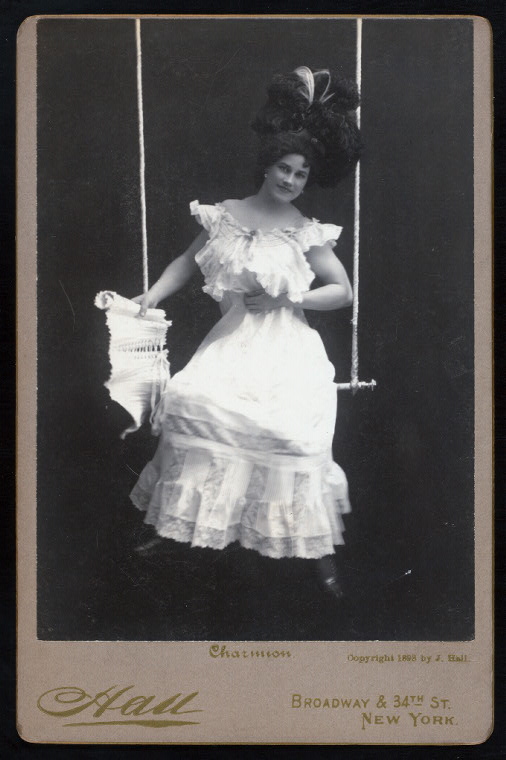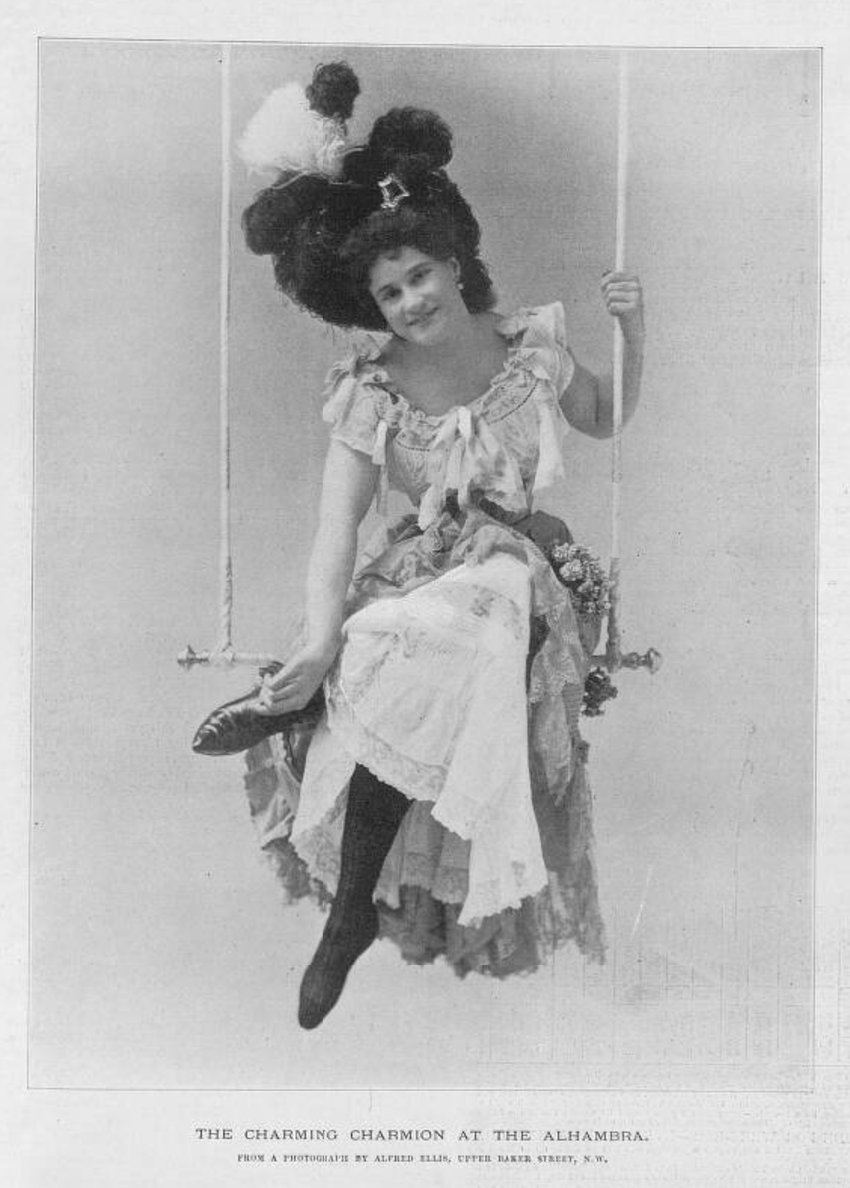 https://youtu.be/dFf9WQNYS9Y
"The scene is on the stage of a vaudeville theatre. A lady dressed in evening costume is performing on a trapeze. Two Rubes are seated in a box in the theatre. The lady begins to disrobe and here the fun commences. As she removes her garments one by one and throws them at our rural friends, they begin going through antics, which to say the least, are highly amusing. When the stockings come off, the climax takes place. The Rubes jump from their seats and make things lively for a short time in the theatre."