A truth is often only what people want to believe. The man who founded the Ziegfeld Follies–Florenz Ziegfeld, Jr. was aware of this human foible from an early age. Tell them what they want to hear and you can sell them anything. Ziegfeld jr. was good at selling things–he claimed as a child he once sold tickets for a show featuring a tankful of invisible fish. The show sold out. One can imagine his pitch:
"Look closely, ladies and gentlemen, and I promise you won't see a thing!"
Ziegfeld had chutzpah. The son of a German father and Belgian mother, Ziegfeld was born in Chicago in 1867. When he was five, he witnessed the Great Fire that devastated Chicago. Three hundred people were killed, 100,000 left homeless, and over three square miles of the city destroyed. It was a spectacle he never forgot.
His father ran the city's Musical College. In later life his father opened the Trocadero nightclub. The club offered Ziegfeld jr. his first opportunity to shine as a publicist. He enticed muscleman Eugen Sandow to perform at the venue, offering him 10% of the box office takings. To publicise the show he invited various society ladies to have their picture taken with Sandow. He then used the photographs to promote the bodybuilder with the claim that you were "no one, really no one, my dear, unless you had felt Sandow's muscles." The public flocked to feel the giant's muscles.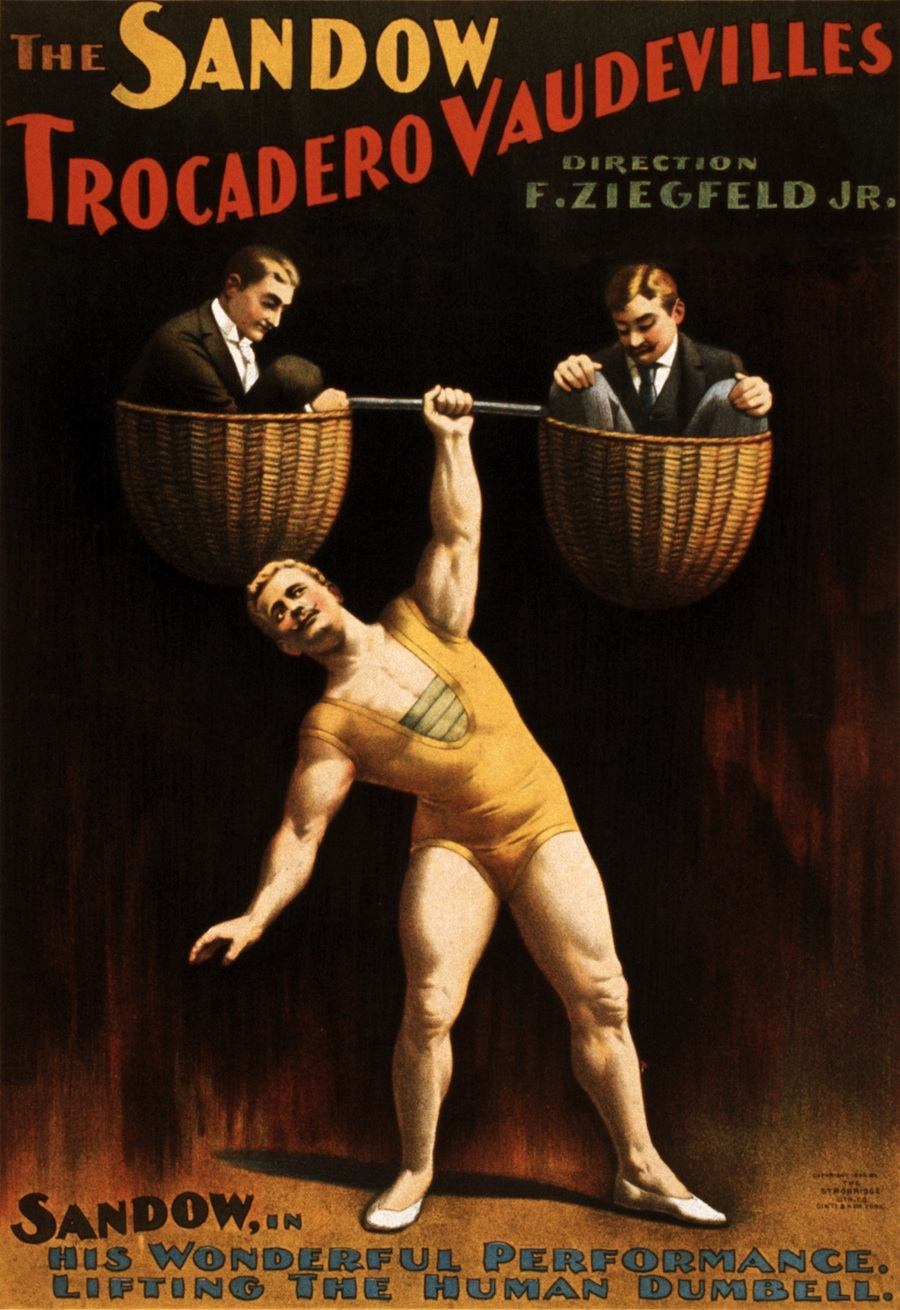 The Great Sandow. (via)
When Chicagoans tired of Sandow's flex appeal, Ziegfeld took him on the road to California where he had him wrestle with an aged, flea-bitten lion. Hardly a box office draw, but Florenz was learning his trade.
A tour of Europe for new and exciting acts, brought Ziegfeld to London where he met Anna Held–a Polish-French music hall artiste famed for her narrow waist and risque songs. Ziegfeld was charmed and brought Held back to the States where he made her a Broadway star. He pitched Held as an exotic temptress, claiming the singer of "I Just Can't Make My Eyes Behave" bathed in milk to keep her skin oh so creamy white.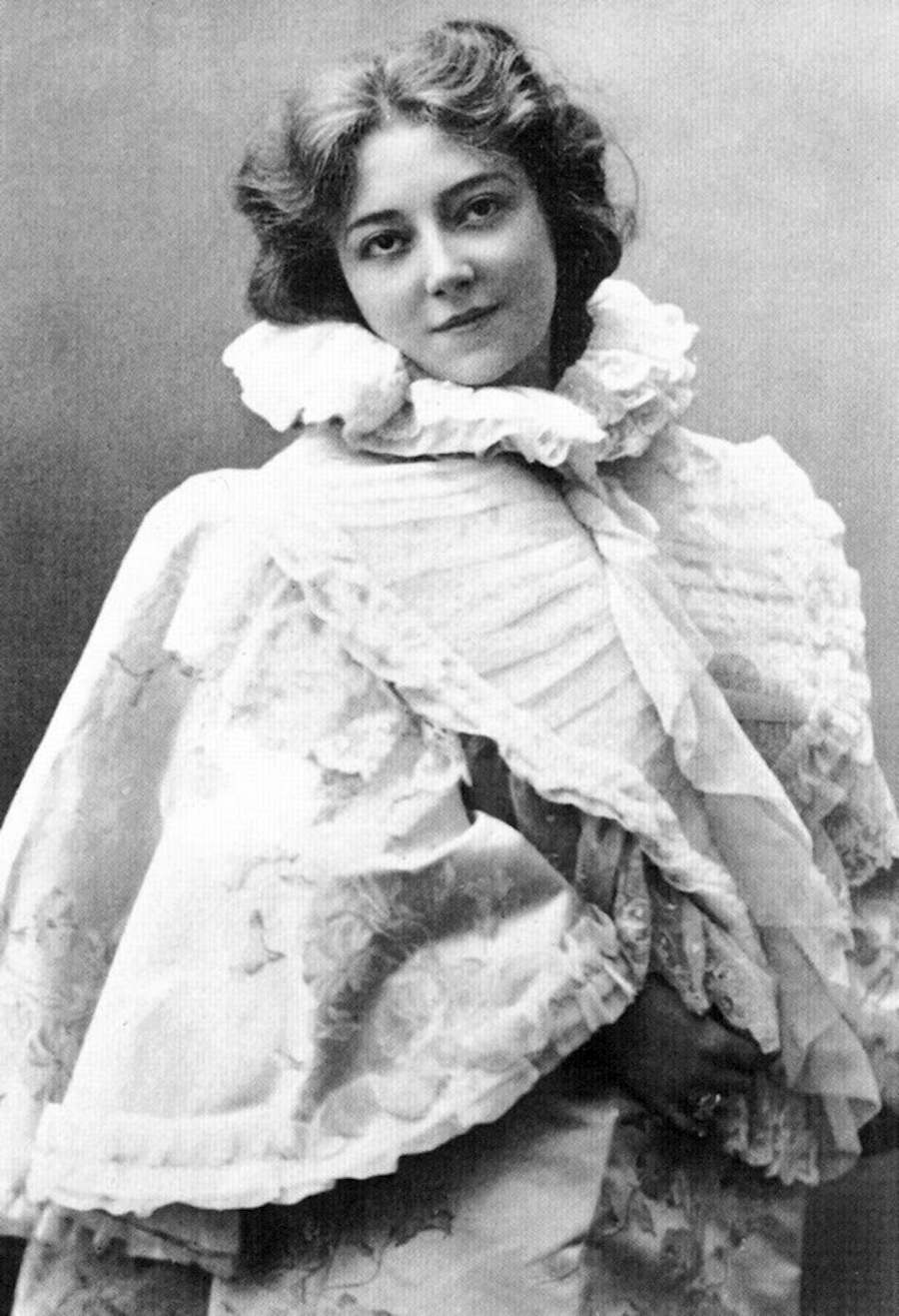 Anna Held in 1902. (via)
Held was a flop with the critics, but a success with the public. Her biggest hit was with the show The Parisian Model (1906), which featured Held performing in front of a semi-naked chorus line. This led Held to suggest Ziegfeld produce a series of similar revues with a hundred beautiful women dancing, singing, dressed in the most fabulous clothes. Florenz liked the idea and inspired by the Folies Bergère, he created the Ziegfeld Follies.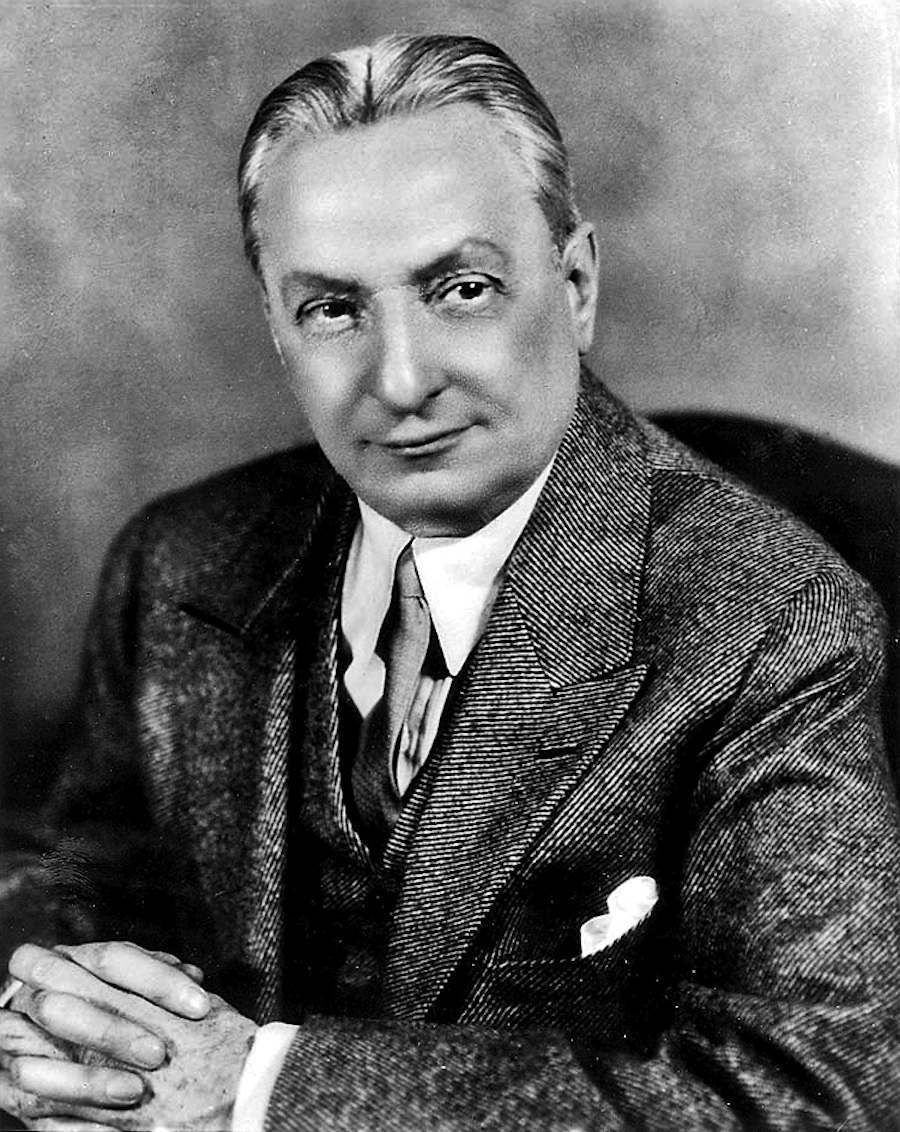 Florenz Ziegfeld in 1932. (via)
The Ziegfeld Follies was launched in July 1907 at a cost of $13,000. The show mixed performances by new and established acts–an incredible list of talent that included Will Rogers, Bob Hope, W. C. Fields, Josephine Baker, Eddie Cantor, Fanny Brice (the original Funny Girl), and Sophie Tucker. These acts were interspersed with musical numbers and tableaux vivant featuring the Ziegfeld Girls, who were accompanied by scores composed by Irving Berlin, George Gershwin and Jerome Kern.
A generation of young female performers became celebrities through the Ziegfeld Follies. Nora Bayes was the first iconic Ziegfeld Girl, who Ziegfeld publicised by claiming Bayes ate a lollipop before meals to keep her hourglass figure. Lollipop sales skyrocketed across the city. Others soon followed including Lillian Lorraine, future Hollywood star Paulette Goddard, movie legend Louise Brooks, Ava Land, Hazel Forbes ( who was Miss Long Island, Miss United States 1926 and a millionairess), Dolores Costello, Marion Davies (who married press baron William Randolph Hearst, their relationship provided inspiration to Orson Welles' Citizen Kane), movie legend Barbara Stanwyck, and the woman who became Mrs. Ziegfeld and the Good Witch in The Wizard of Oz Billie Burke.
Ziegfeld was fastidious in his casting. According to the New York Times, each year between 1907-1931, some 15,000 young hopefuls were interviewed for the chance to become one of the Ziegfeld Girls. Only 3,000 met with Florenz's exacting criteria–which was said to include Ziegfeld's ideal measurements of 36-26-38.
The Ziegfeld Follies were a phenomenal success and made Florenz very rich. However, he lost the bulk of his fortune in the Wall Street Crash in 1929, and was virtually bankrupt by the time of his death in 1932. His wife Billie Burke carried the torch sold the rights to Ziegfeld's life to Hollywood to help pay off his estate's debts. In 1936, The Great Ziegfeld starring William Powell and Myrna Loy was the first of several movies based on the life of the legendary showman and his fabulous Ziegfeld Girls.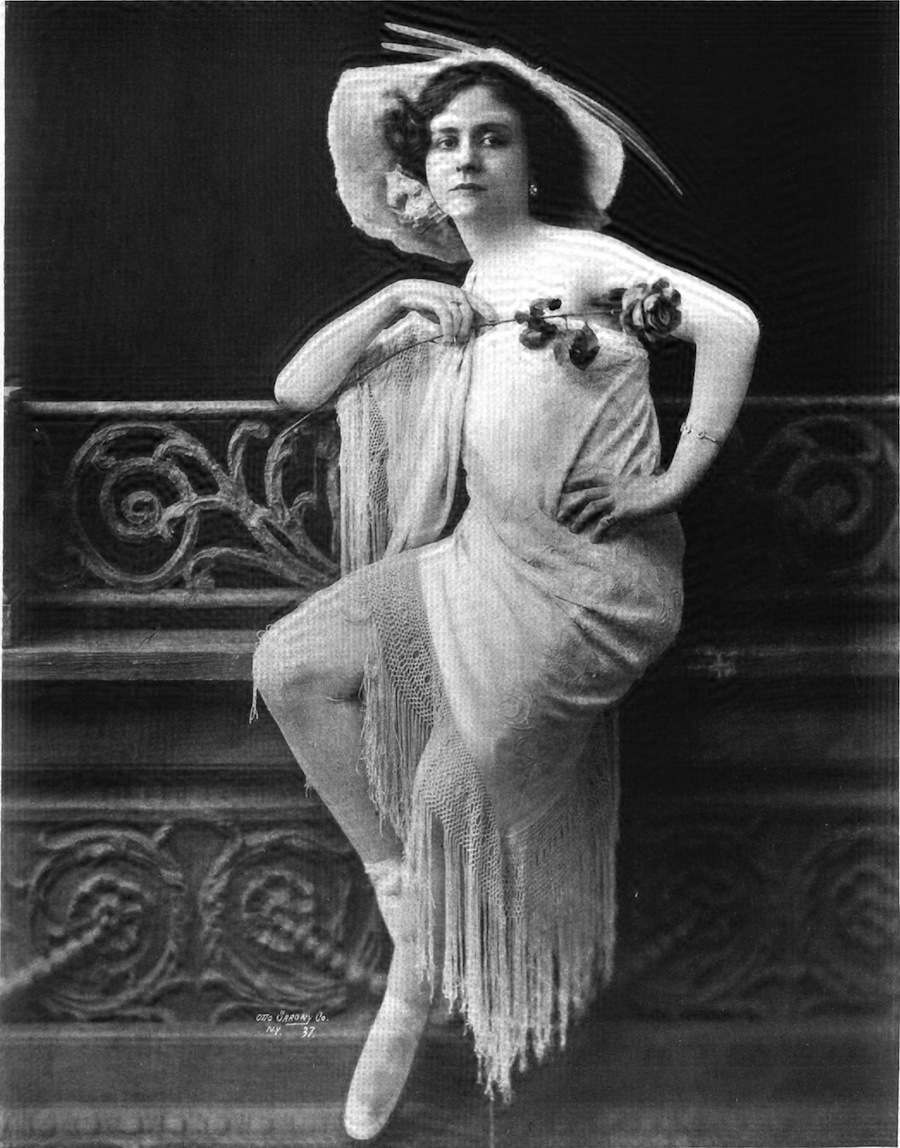 Mademoiselle Dazie aka Daisy Ann Peterkin (1908).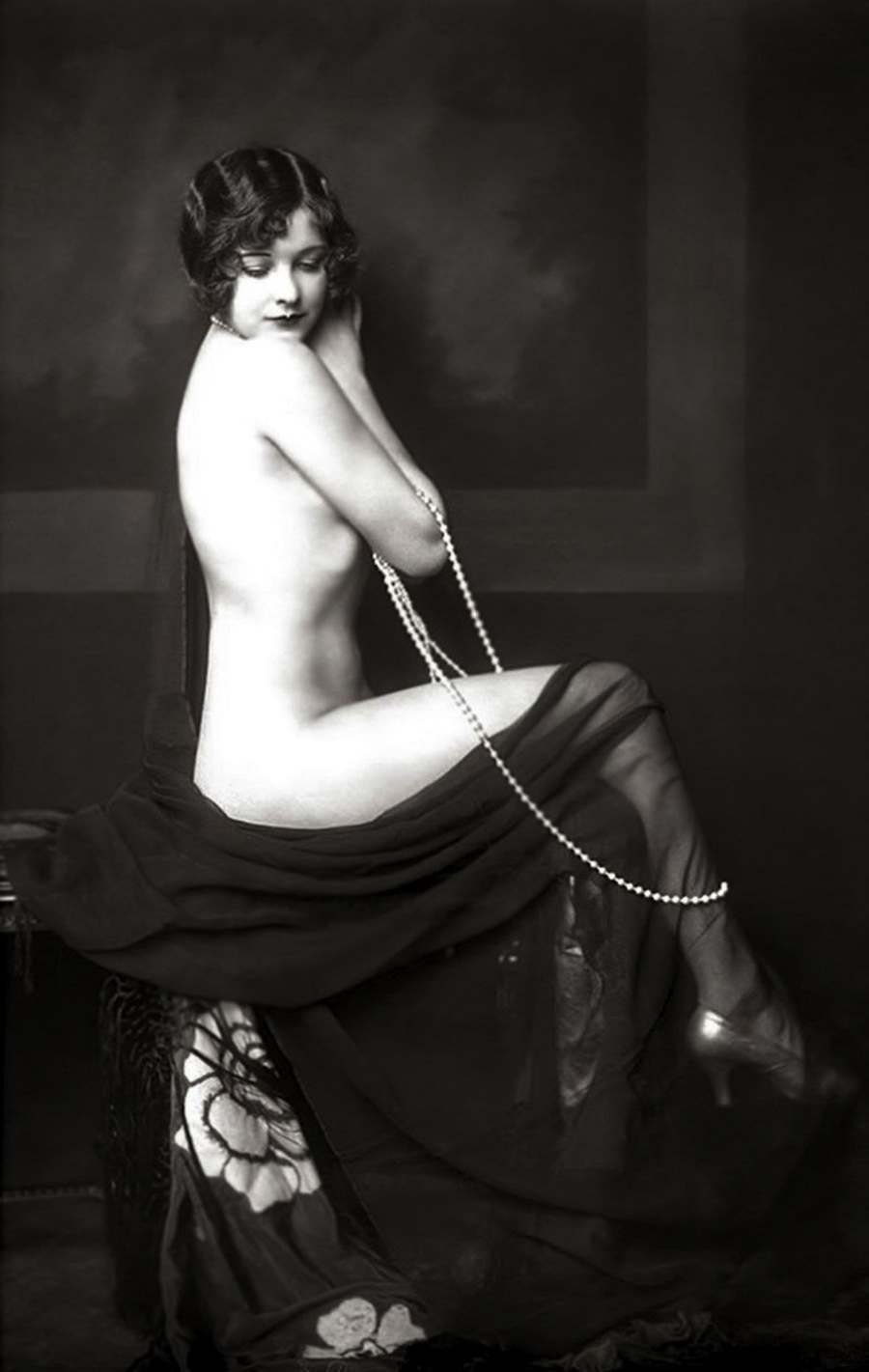 Marjorie King (ca. 1920).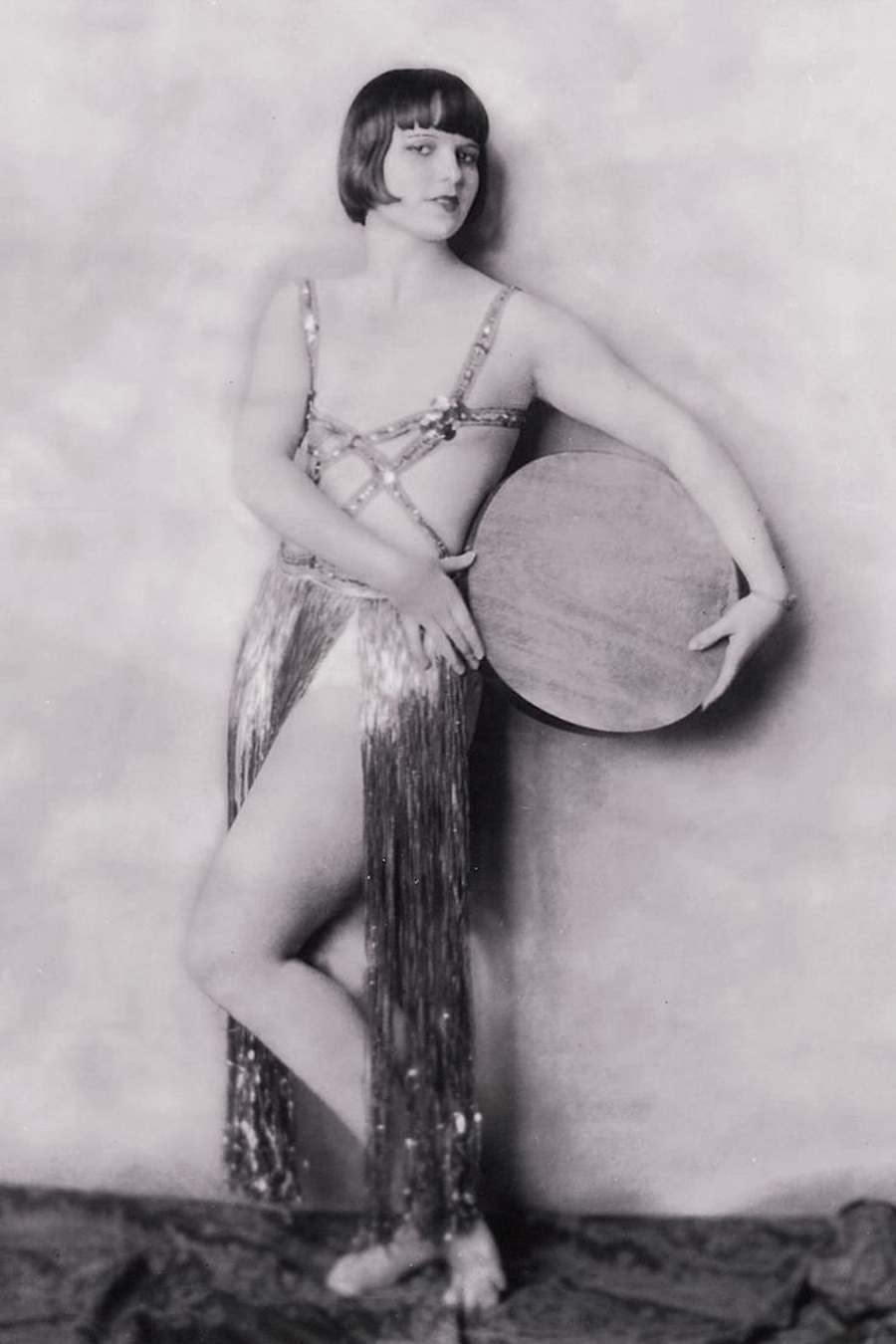 Louise Brooks (ca. 1920).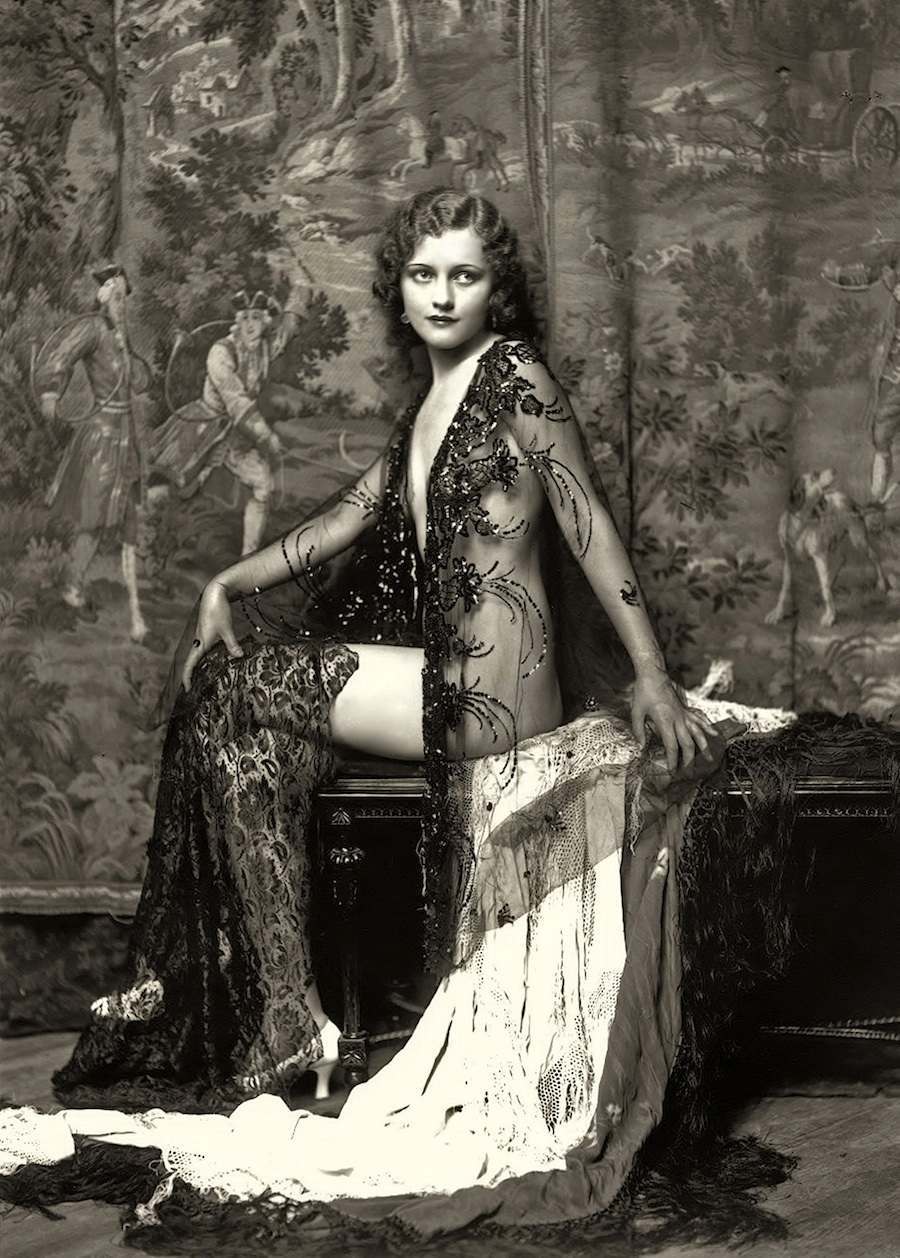 Anne Lee Patterson (ca. 1920).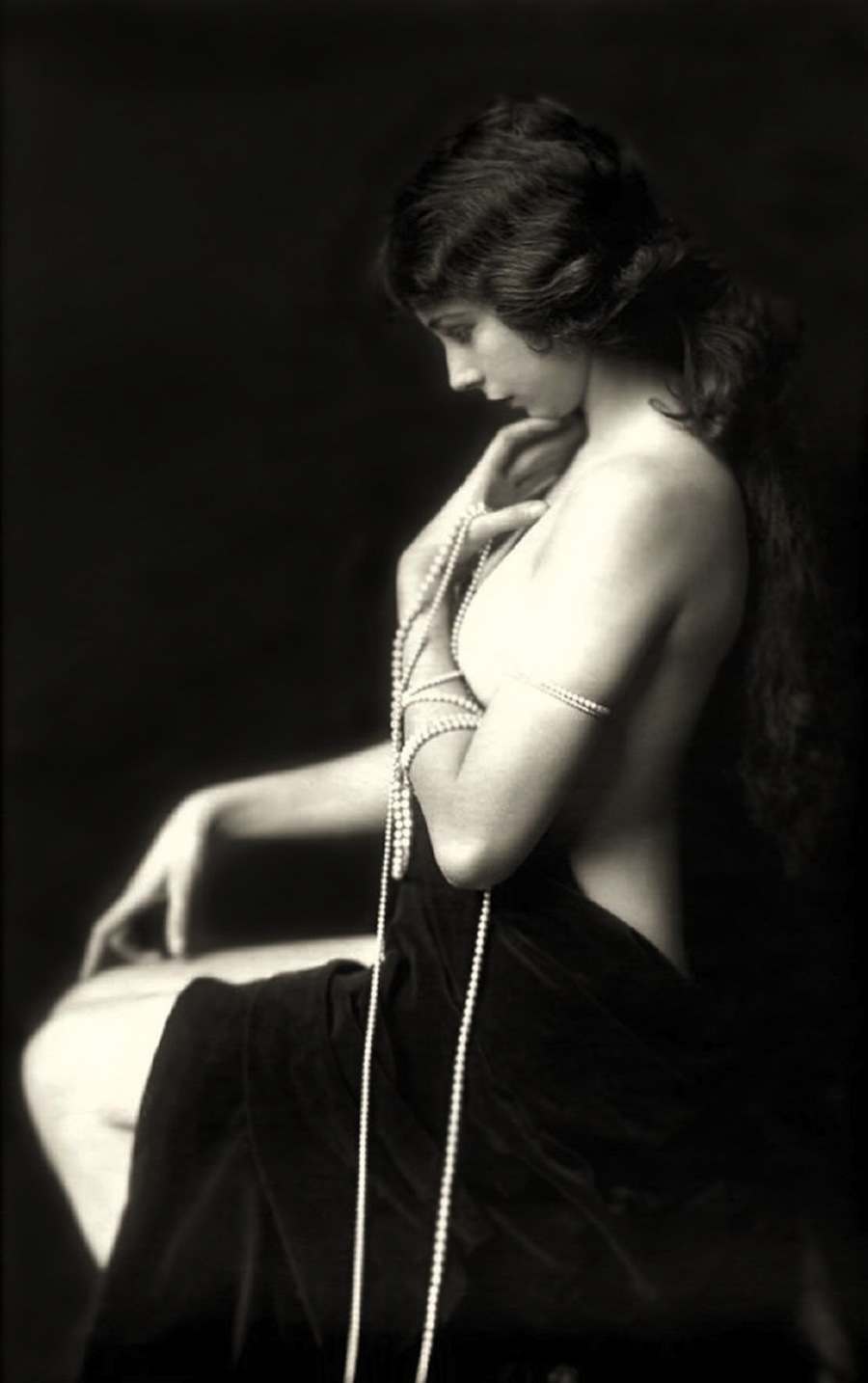 Ava Land (1921).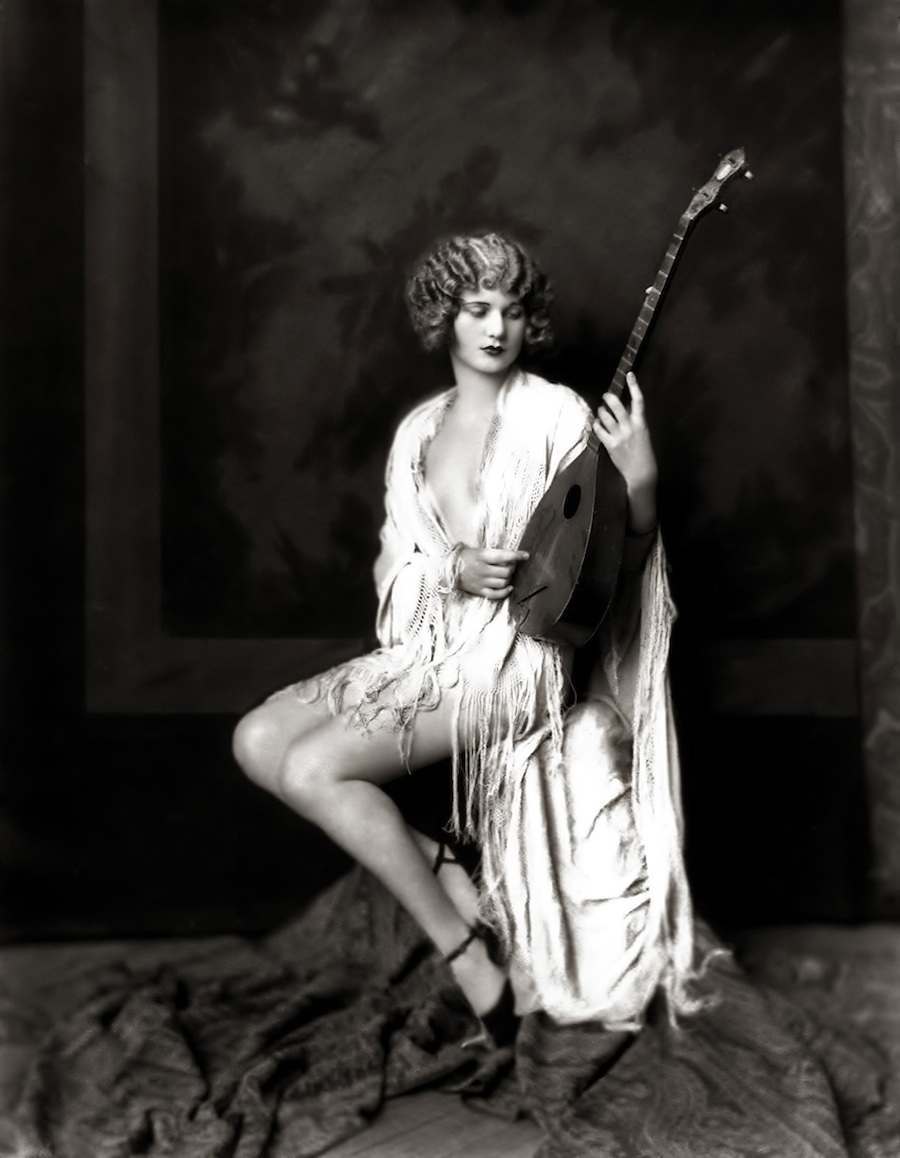 Rella Harrison (ca. 1921).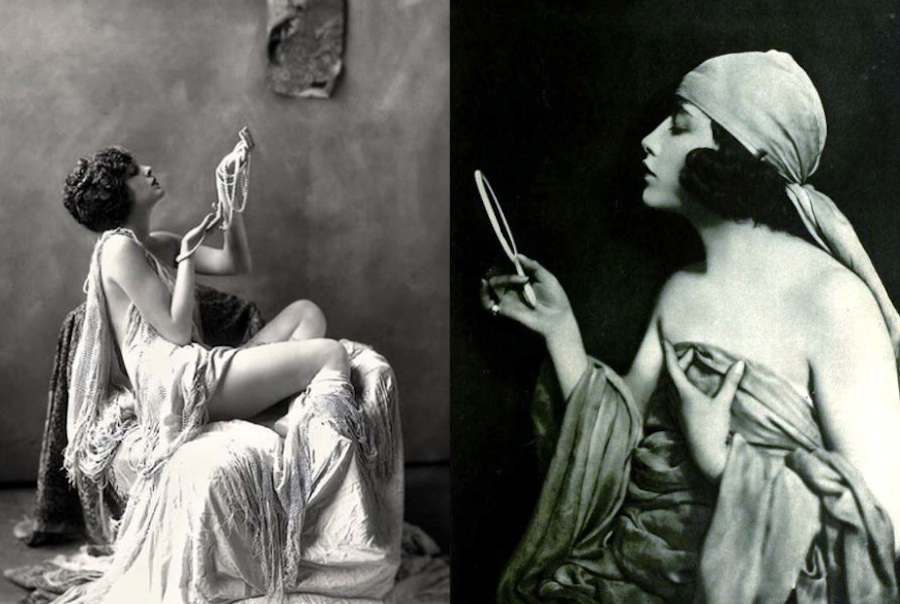 Billie Dove (1923) and Shannon Day (1921).