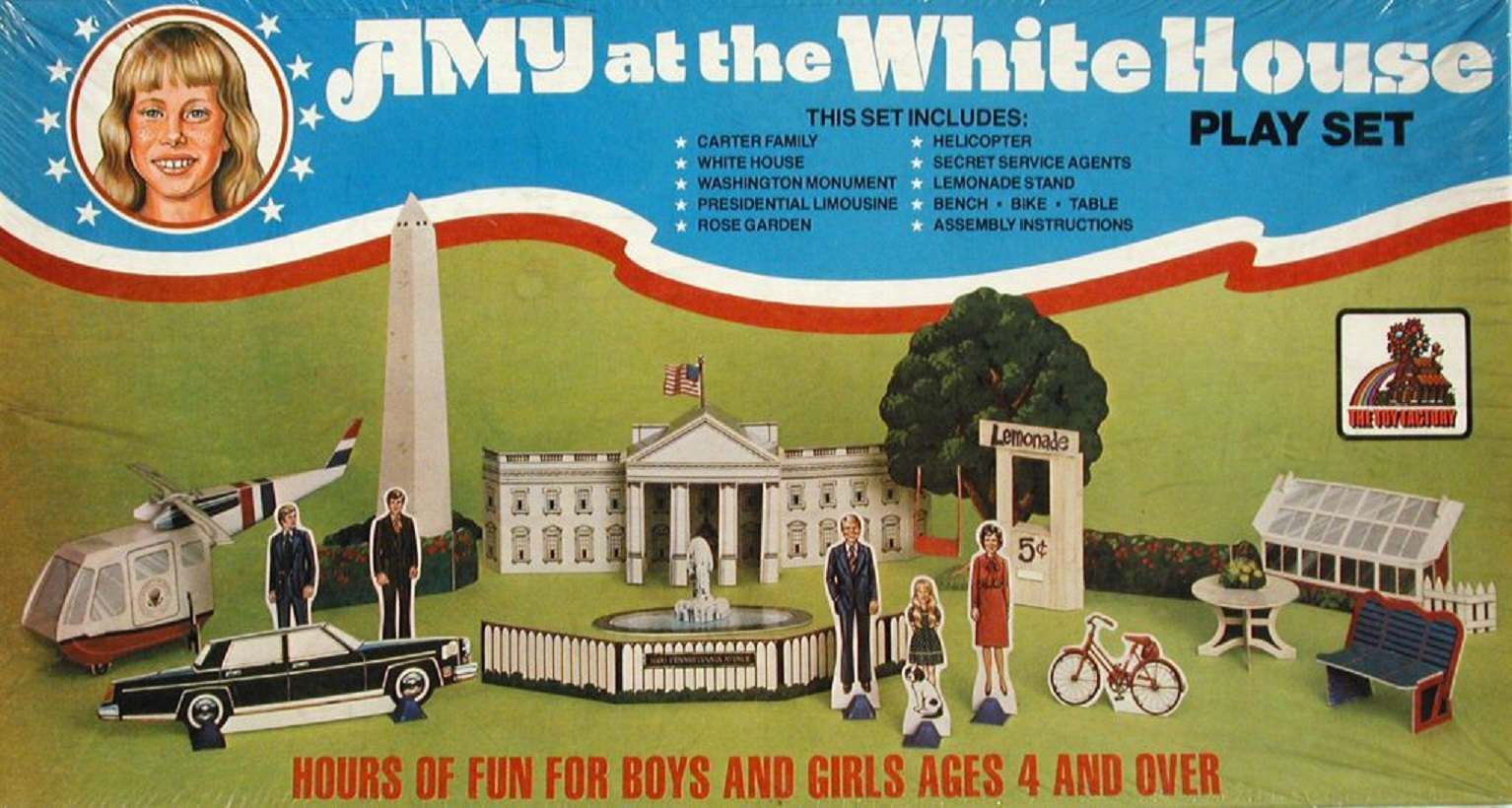 Although Amsco virtually cornered the market for cardboard play sets in the 1970s with its toys from The Waltons, Space: 1999, Planet of the Apes and Marvel Comics, The Toy Factory had an entry in the game too.
And an unusual entry at that.
Not long after the presidential election of 1976, Toy Factory released its over-sized "Amy at the White House Play Set."
In this case, the titular Amy is actually Amy Carter (1967 – ) of the Carter family.
Young Amy joined her father, President Jimmy Carter, mother Rosalynn Carter, and pet cat Misty Malarkey Ying Yang at 1600 Pennsylvania Avenue in early 1977.  She was just nine when she moved into the White House, and was the first child to live there since JFK's kids in the 1960s.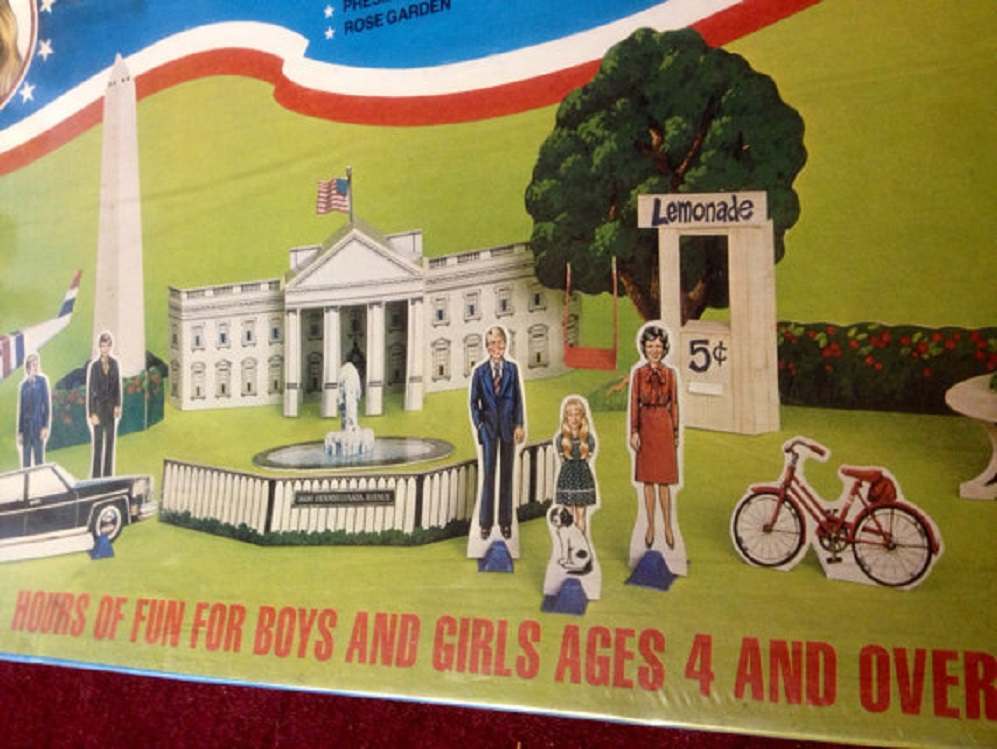 Over the next four years, Amy was seen roller skating in the White House, and inhabiting a tree house on the South Lawn for sleep-overs with friends.
This toy, however, also gives Amy a lemonade stand, a bicycle, and a table. It also provides card-board cuts out of her commander-in-chief dad and First Lady Mom…as well as her secret service agent detail.
The Toy Factor play set also offers cardboard versions of the Washington Monument, the Presidential limo, the Rose Garden, a helicopter, and a bench.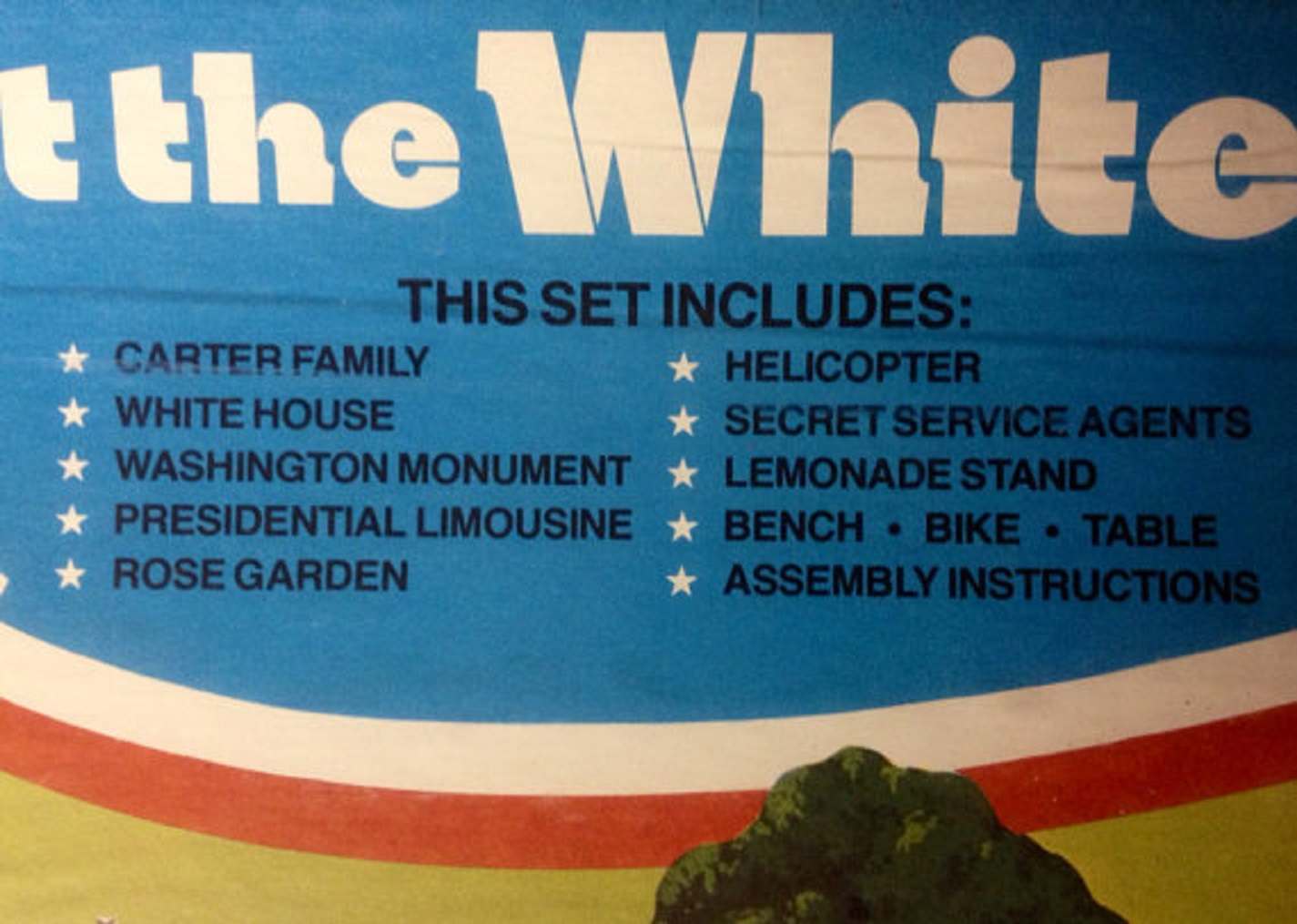 It's weird to think about a presidential offspring — especially one so young– being the centerpiece of a large, red, white and blue playset such as this. That never happened to Chelsea Clinton or the Bush twins.
And, sadly, this playset misses a bet or two.
For instance "Amy at the White House Playset" doesn't include a cardboard figure of the bunny that attacked President Carter while he was fishing in Georgia in April of 1979…
Still, Amy at The White House promised "hours of fun for boys and girls over the age of four."