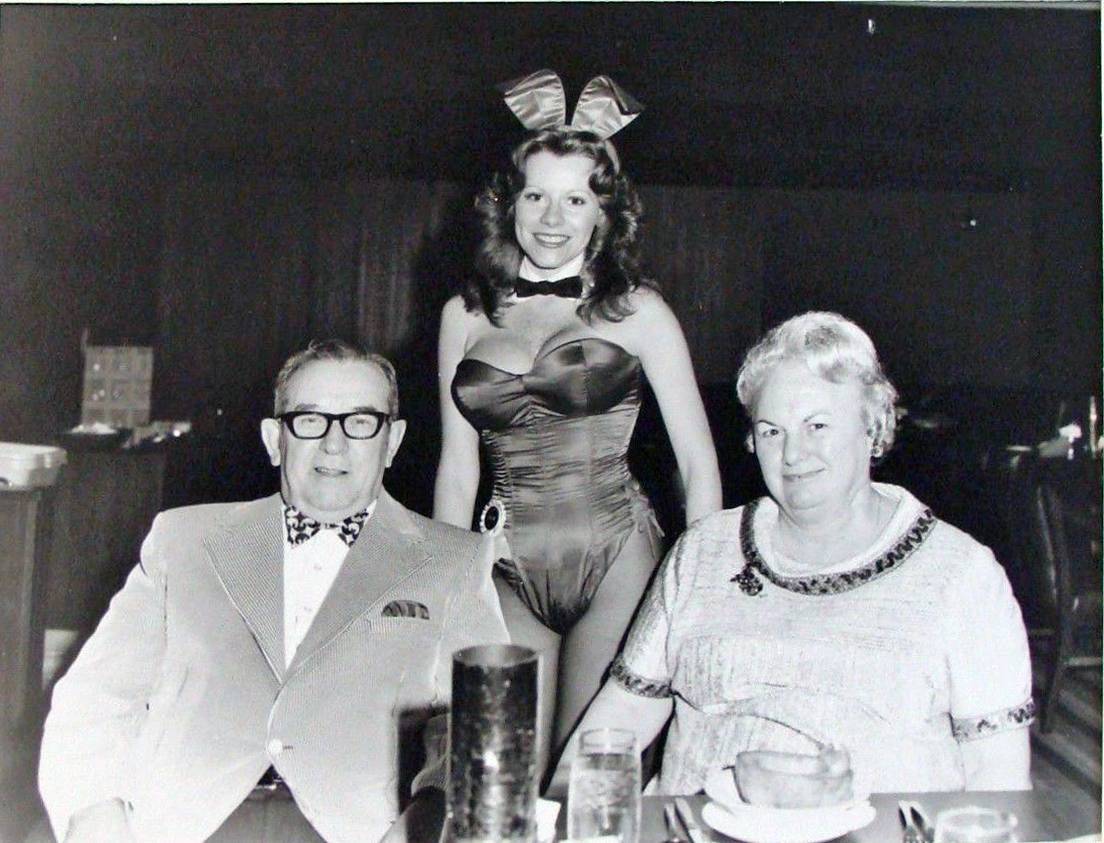 * For some reason, there was less of a stigma to going to a Playboy club back to see the Playboy bunnies in the 1960s. A fellow like the one above could take his wife there without the slightest sense of self-consciousness.
* Take note of the number of women in attendance. The downfall of the Playboy Club was when, in an effort to keep up with Penthouse and Hustler, it stopped being classy.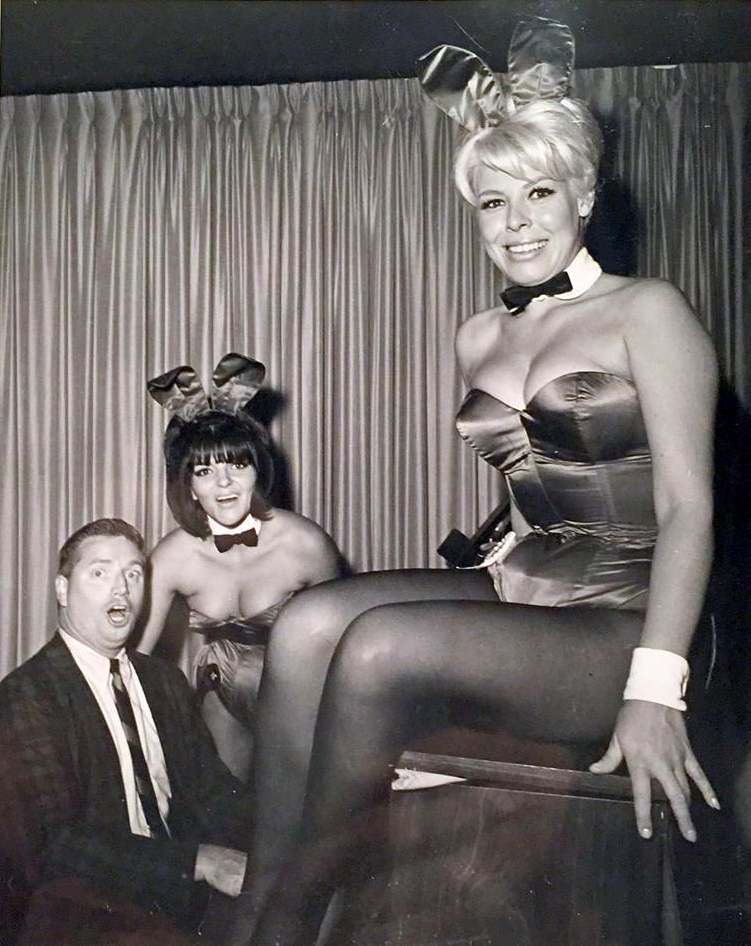 * Listen to the piano man, get some shrimp at the buffet, and a cocktail. The Playboy Club was livin' the dream in the early 1960s.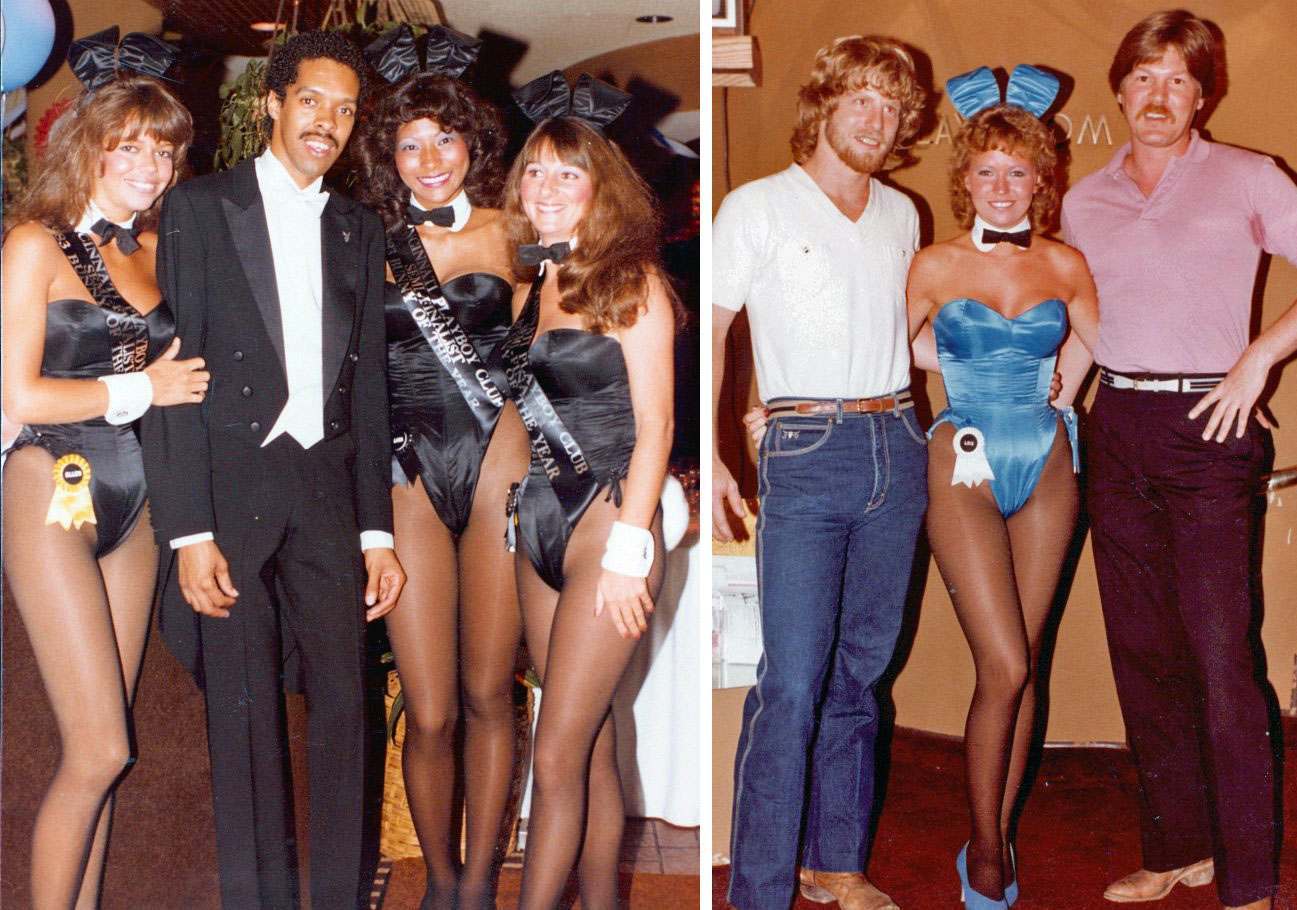 * File the gentlemen above in the "may belong in the celeb category" – I can't place the faces. Feel free to drop some knowledge in a comment.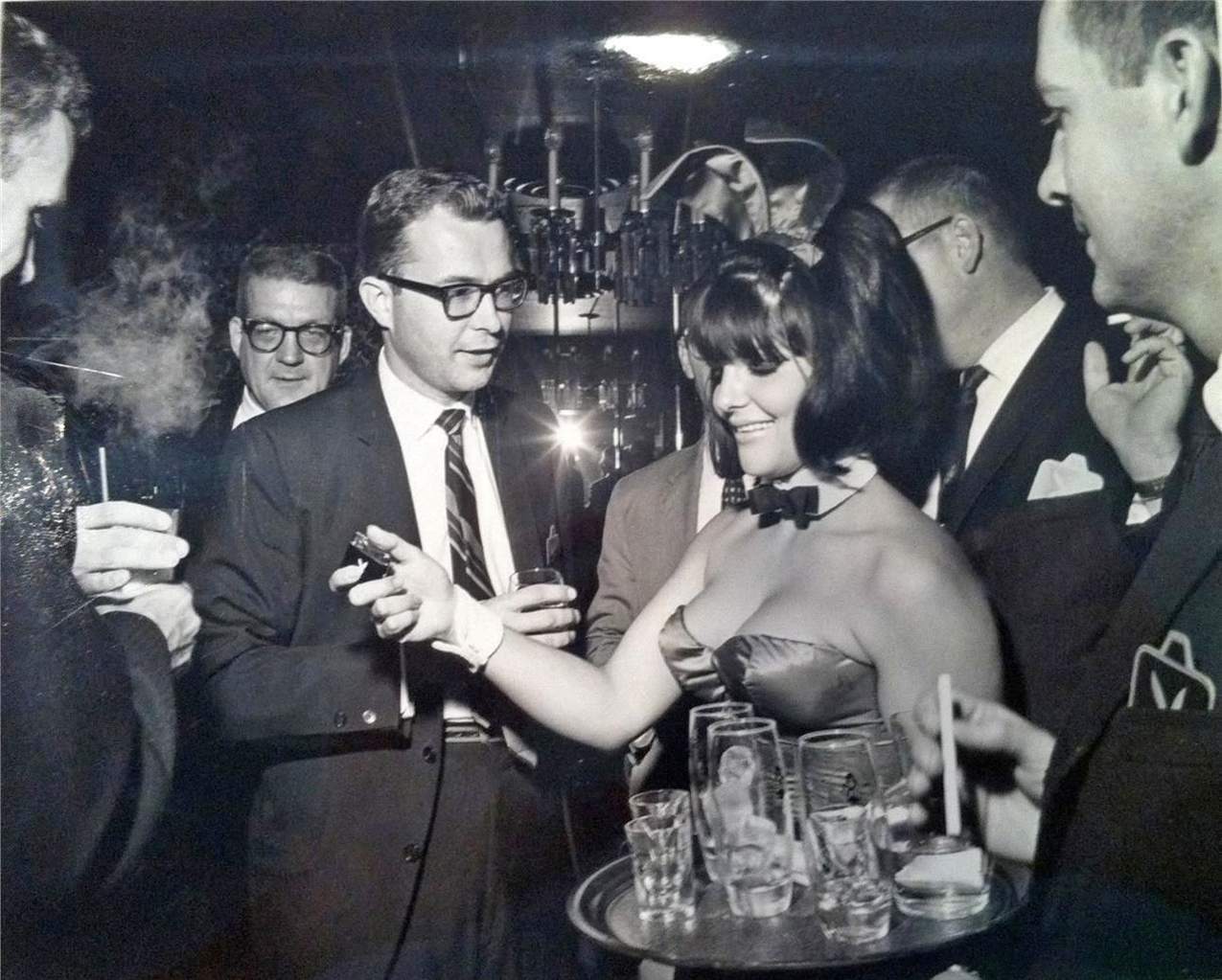 * This lady lights the smokes and serves the alcohol, while the guys just enjoy life in the Mad Men era. Drink it up, fellas – your world will soon be a'changing.
* Reality check moment: If you start to feel really self-assured; perhaps even a little over-confident – just remember there was this guy.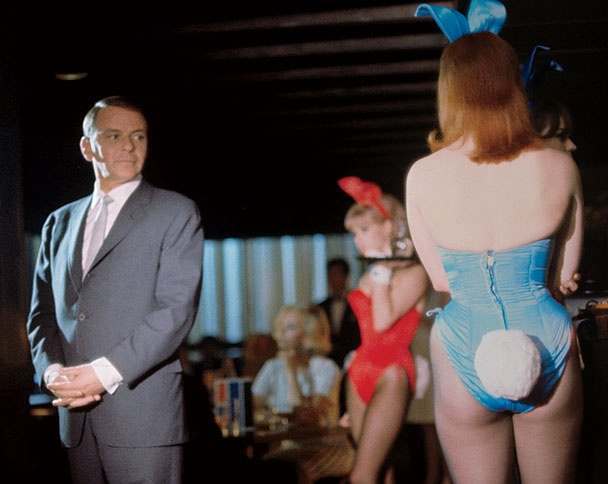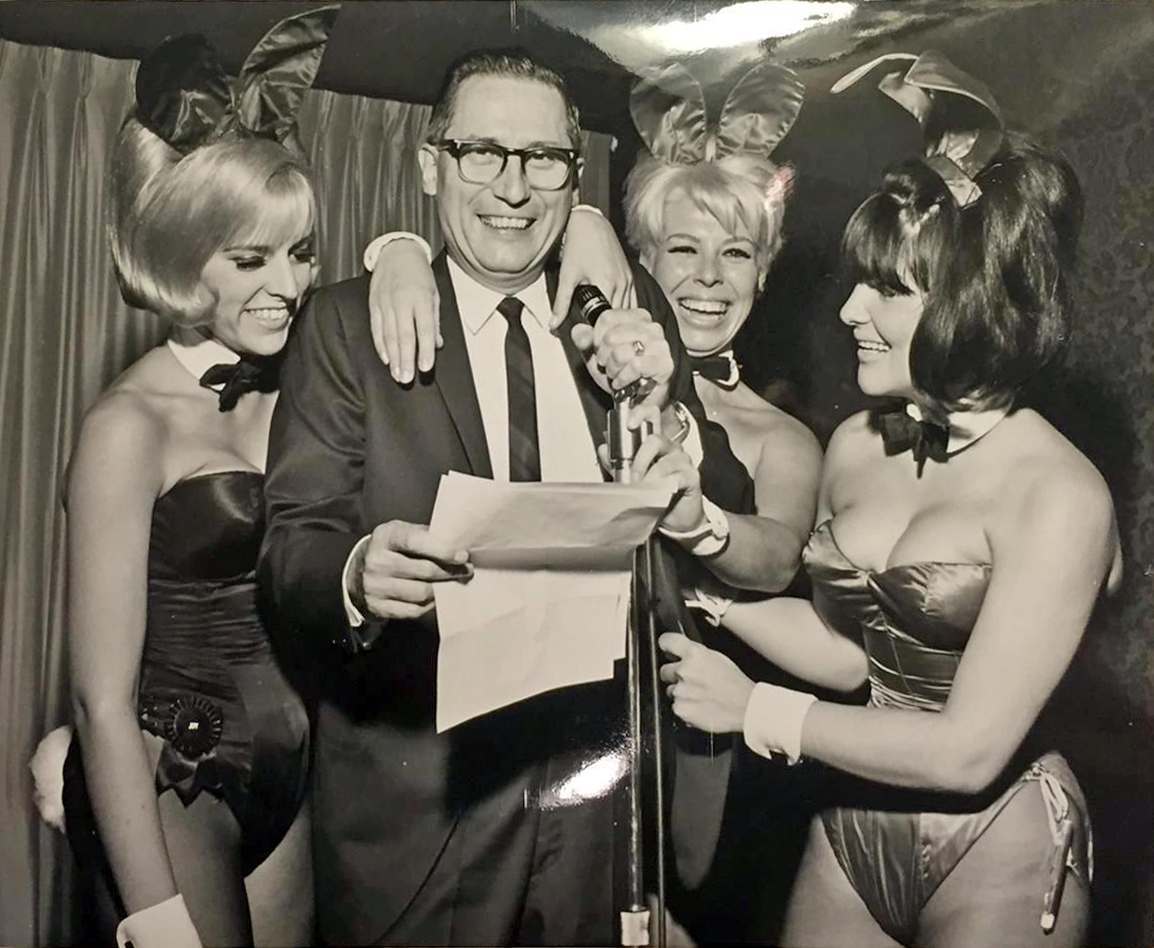 12. I think he's lost his place on the page. Focus, brother. Focus!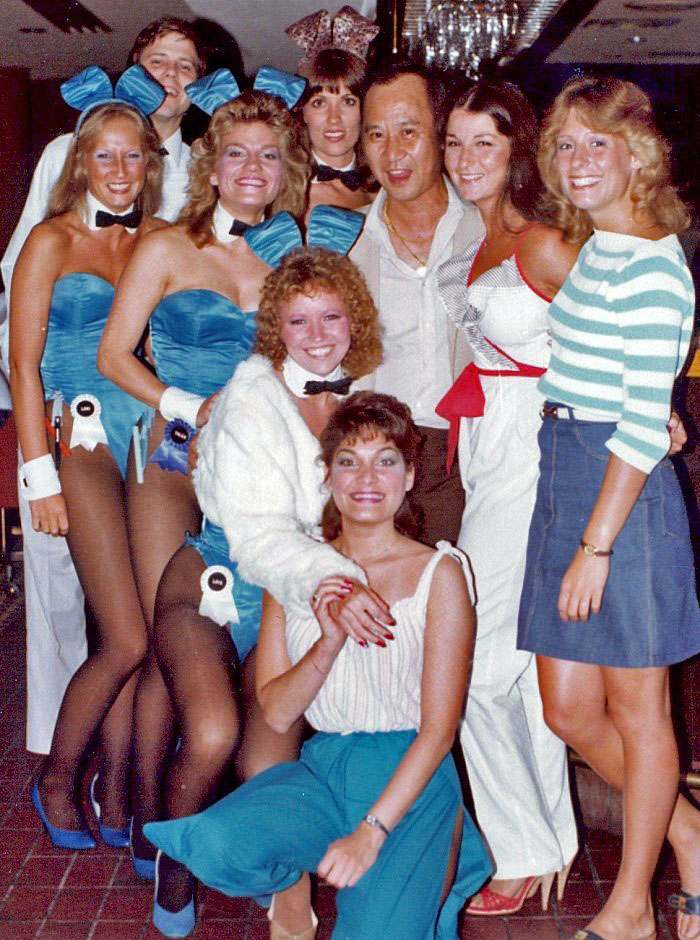 13. There are good days and there are bad days. I feel pretty confident in saying, for this gentleman, this was one of the good days.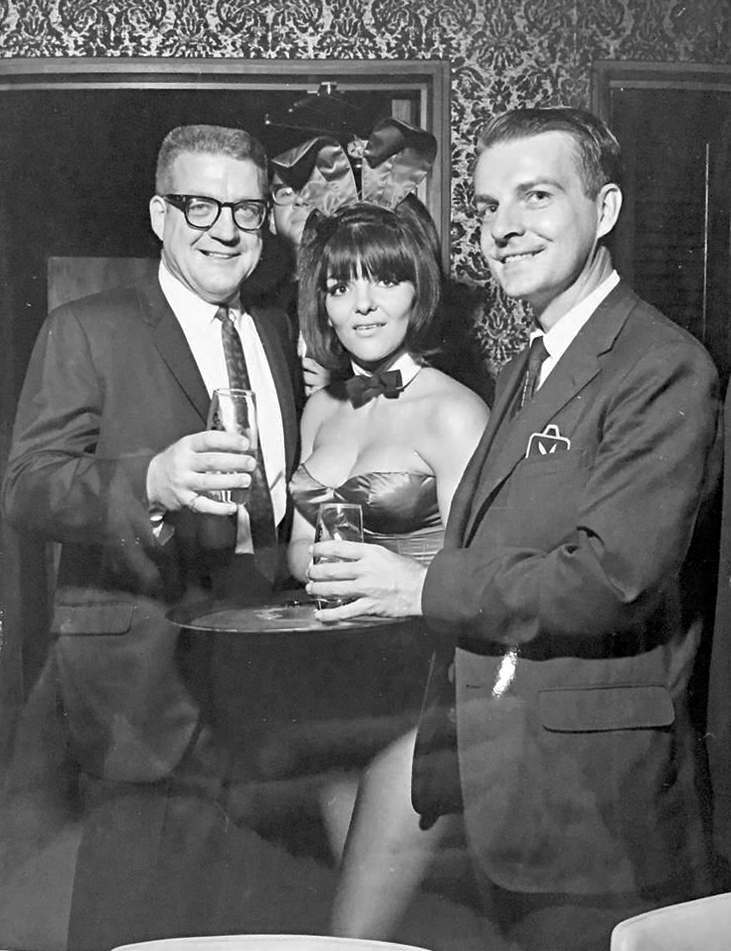 14. Notice the bunny ears in their pockets – these are Key Members at the Playboy Club.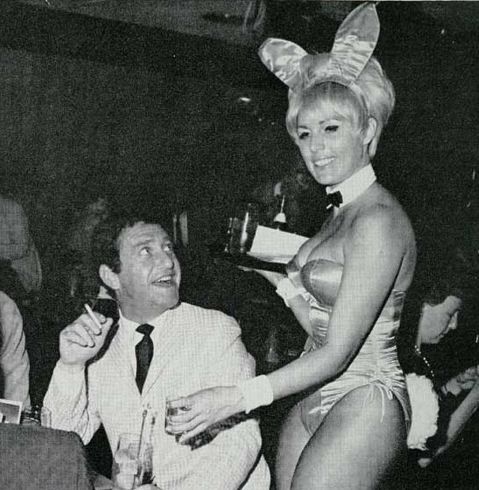 15. Soupy Sales having a smoke, another drink and good look.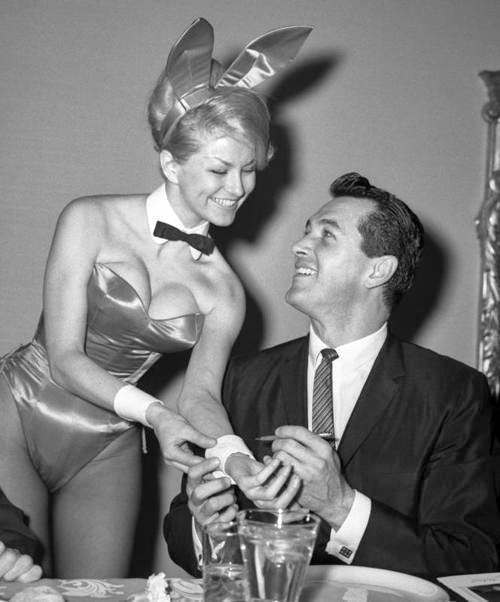 17. Rock Hudson. We should have known he was gay – the way he makes perfect eye contact.
20. The look on the face of the man on the left: this is the "nirvana" the ancient mystics told us about.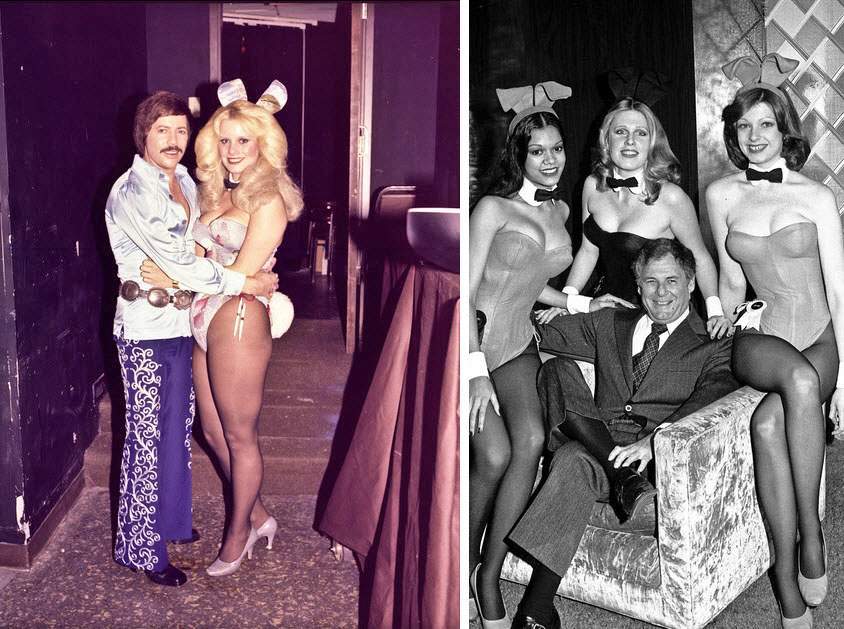 21.-22. Fact: At one time there were 25,000 Bunnies and over a million Keyholders!
At one point, The Playboy Casinos became the primary source of income for the Playboy empire – over the magazine itself. In fact, the 45 Park Lane Playboy Casino was the most successful casino in the world at one time.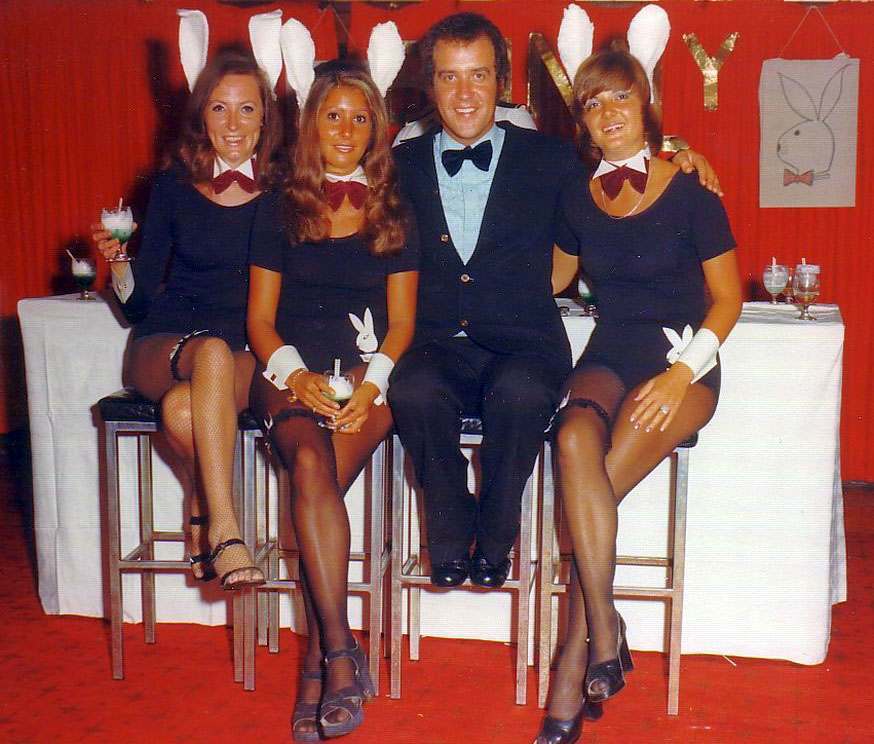 23. Doesn't appear to be the real deal – maybe a private party. But then, even the real Playboy club was an imitation of Chicago's Gas Light Clubs of the 1950's.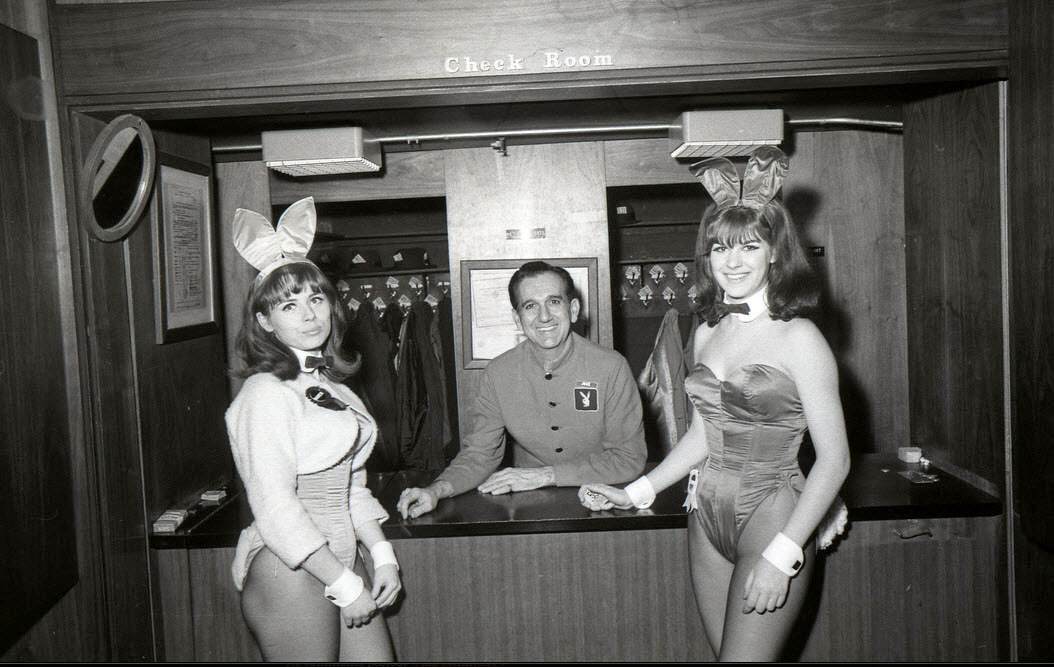 24. The pay wasn't the best for the coat check attendant at the Playboy Club, but the benefits were outstanding.
And by benefits I mean insurance and 401K. What did you think I meant?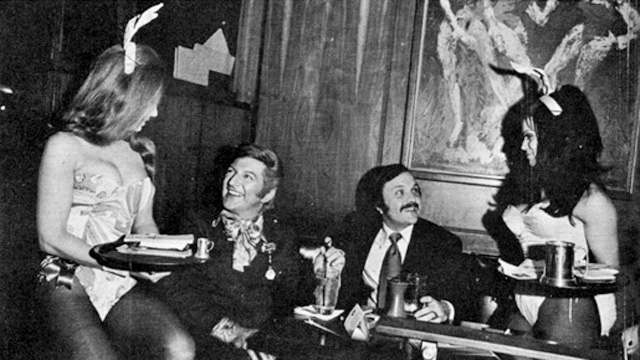 25. Liberace – clearly not in his element.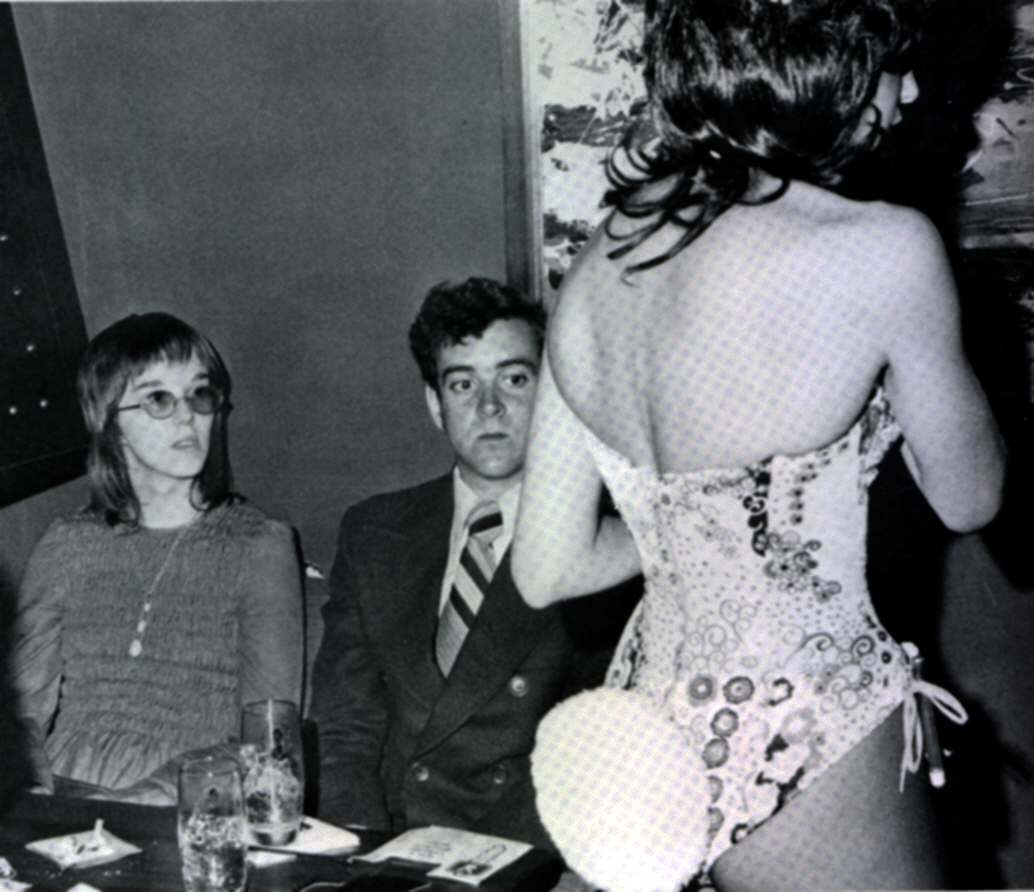 26. A young couple on a date. I don't think the boy was much of a conversationalist that evening.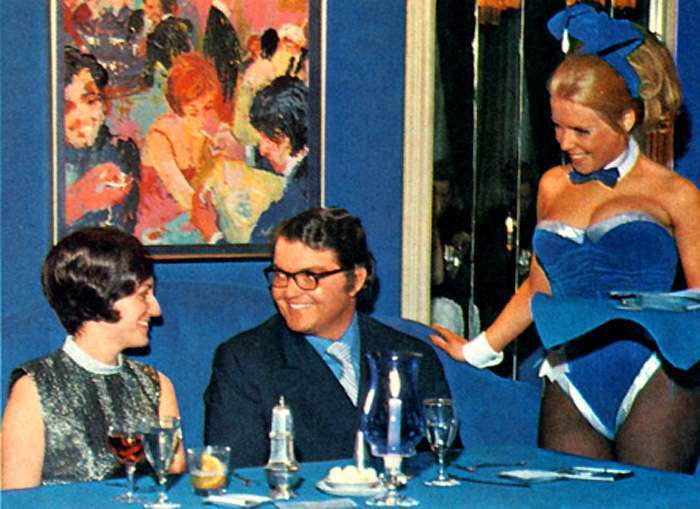 27. Another couple on a Playboy Club date. Thankfully, this fellow isn't as gobsmacked by the scenery.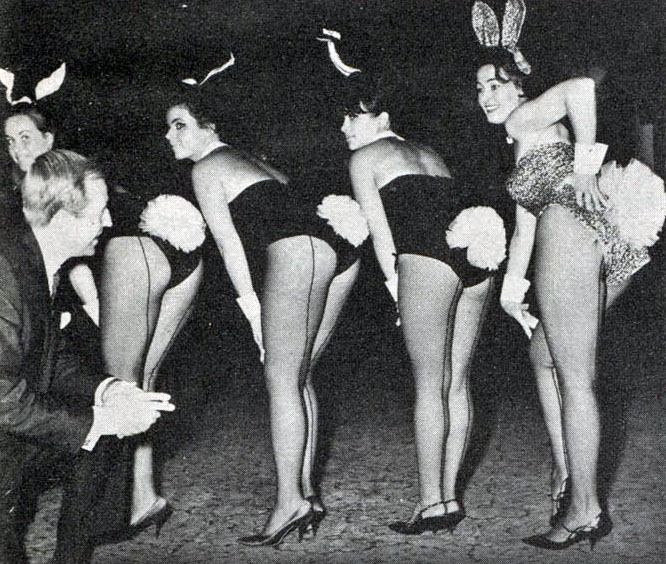 28. Words fail me.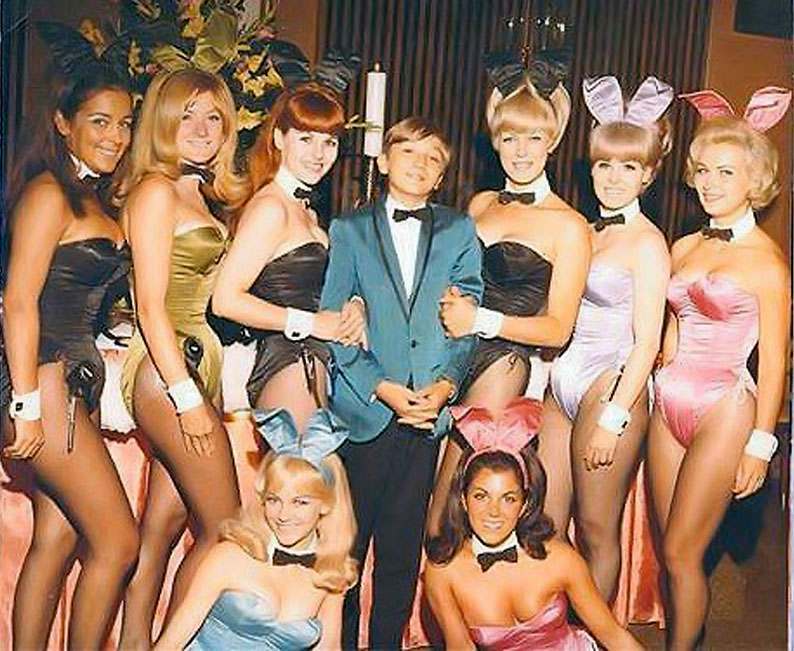 29. Another legendary Bar-Mitzvah.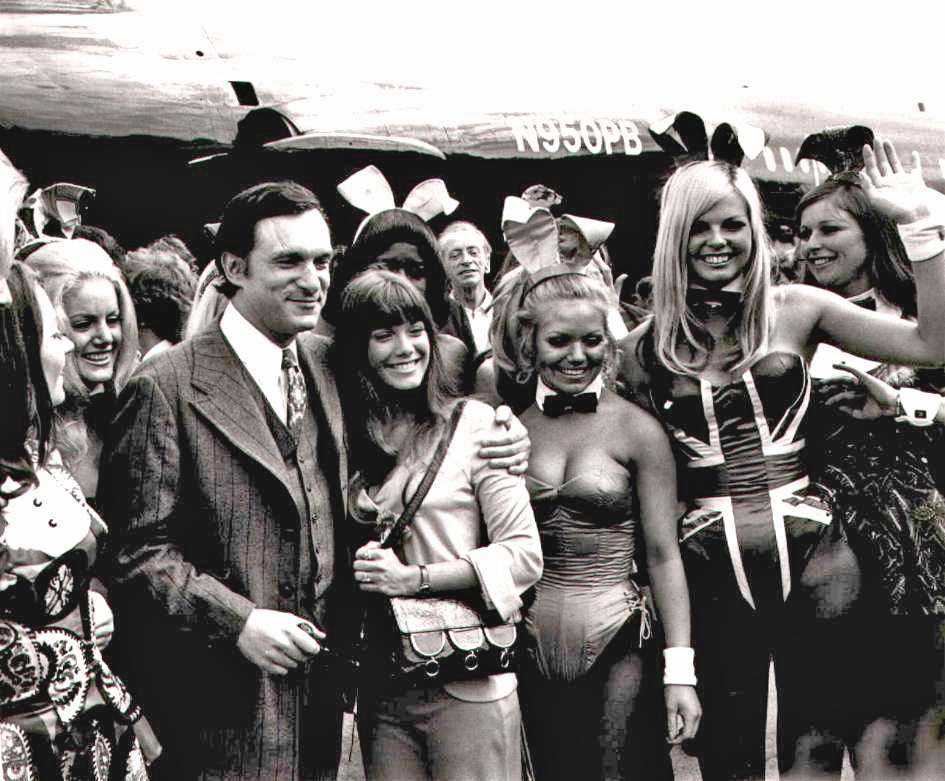 30. It wouldn't be right to have a list of guys and bunnies and not include one of the man behind it all. I raise my glass. Salute!