IT'S Christmas! Time for a rip-off…
The historic album charts are full of magnificent Christmas Number Ones, including runs by the Beatles from 1963 to 1965 and 1967 to 1969. Ironically, however, the one year they didn't manage the feat was 1966 – when their record label released a greatest hits collection specifically for the Christmas market.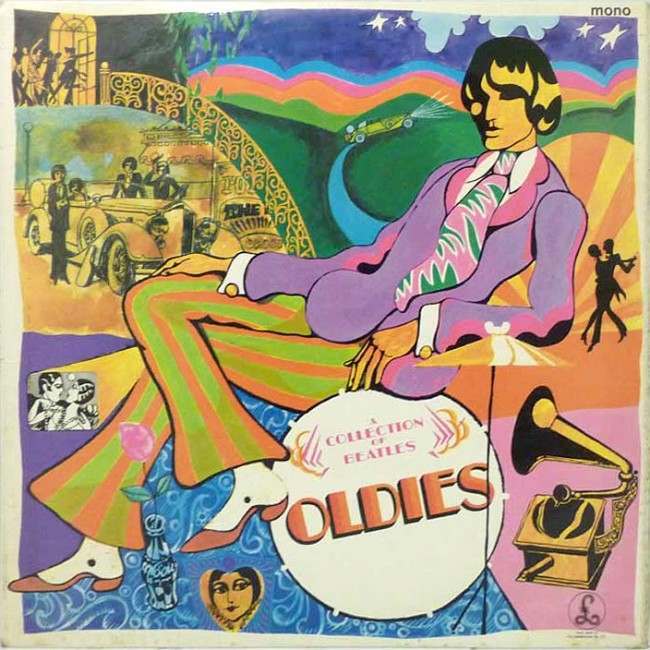 The album was something of a rip-off, in that it consisted of pre-released hits, plus one song that had not been yet released in the UK. Thus fans wishing to hear the boys' cover version of Larry Williams's Bad Boy were forced to shell out for a full-price album.
On the positive side, the album had an honest title (A Collection of Beatles Oldies) and it was recorded by the actual Beatles, so no one could really claim that they had been mislead or tricked into buying it.
Other records were somewhat less open about their contents. Here we present a selection from the heyday of vinyl, when unsuspecting grandmothers could be lured into parting with their cash in return for discs more likely to prompt tears of disappointment than smiles of joy when presented to innocent grandchildren on Christmas morning…
Beatles songs were covered by hundreds of artists, and many scored substantial hits with their interpretations. Others preferred to knock off bland instrumental versions, and occasionally went so far as to stick a picture of the Beatles themselves on the cover, increasing the chance that short-sighted or gullible punters might purchase without checking the contents first.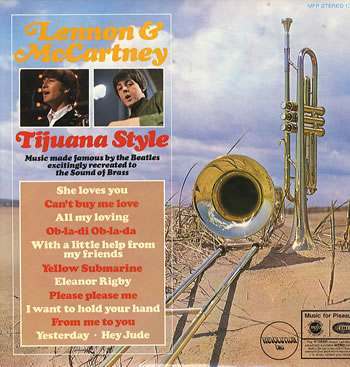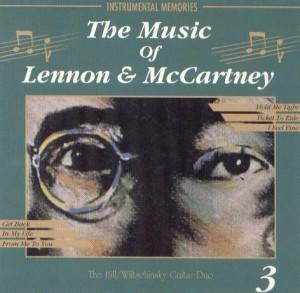 One ingenious effort was entitled Best of The Beatles. Although the front cover boasted a photo of The Beatles in their Hamburg Days, it was in fact an album of songs by The Pete Best Combo, a band led by The Beatles' former drummer Pete Best.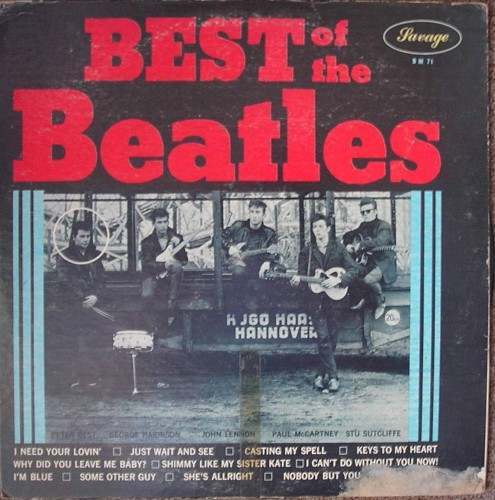 In 1967 the Monkees – a group assembled for a TV show based on the Beatles' films – had become the hottest new thing in pop. Soon they were receiving the Beatles treatment themselves, as British group The Peenuts released a cover version of The Monkees theme song.
Words were carefully changed ("here they come… hey, hey, it's The Monkees" and they were even honest enough to put their own name alongside The Monkees. On the other hand, there was only space for four pictures of the individual Monkees on the cover, and no room left for a picture of The Peenuts.
Meanwhile Monkee Davy Jones was going through the predicable experience of having his flop pre-fame 1965 album David Jones re-promoted with a Monkees sticker, and then reissued with a groovy new Monkee-era picture and a new title: Davy Jones.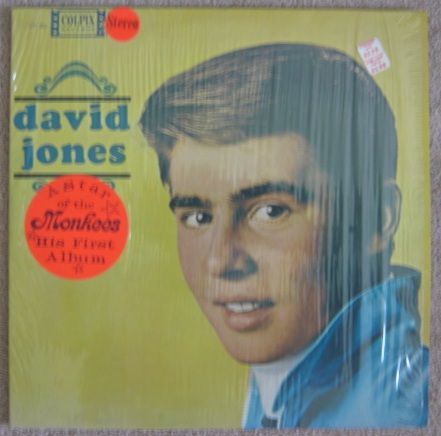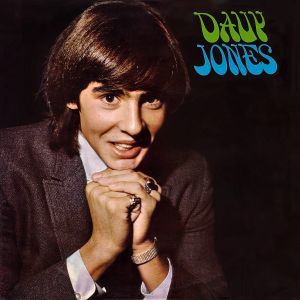 And then there was this strange single, seemingly aimed at establishing Jones as the new Peter Noone. (Jones was of course from Manchester, which might as well be a London suburb as far as most Americans are concerned.)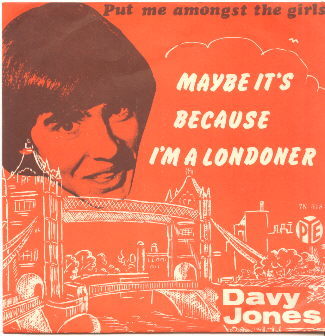 That same year, another David Jones, who really was a Londoner, was changing his name to David Bowie (to avoid confusion with the Manc Monkee) and releasing this album, full of mid-sixties whimsy…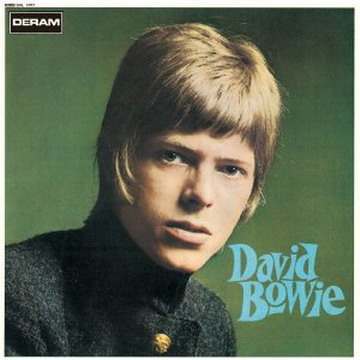 The album flopped, Deram Records dropped him, but Bowie went on to steadily bigger and better things. Whereupon Deram re-released his '67 recordings in a succession of different sleeves, each one reflecting Bowie's latest image and implying that the contents were tip-top new fare from Major Tom, Ziggy Stardust and The Thin White Duke…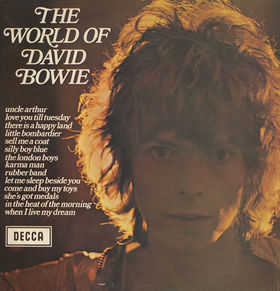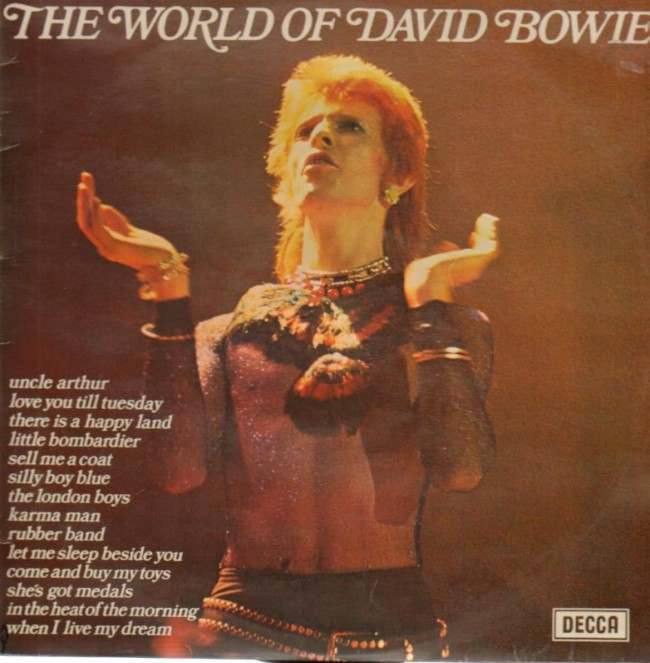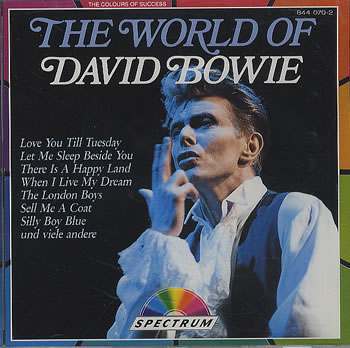 In this respect they took their lead from a classic budget-label cash-in of the era, entitled What'd I Say.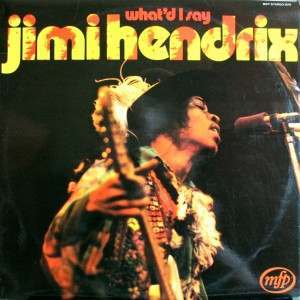 The sleeve says prime late-sixties Jimi Hendrix. The grooves say badly recorded Curtis Knight gig from 1945 with pre-fame Hendrix playing guitar in Knight's backing band. What punters said is anybody's guess.
Not that cash-ins always work.
In 1968, desperate to sell Beach Boys product one last time, Capitol Records released this 'singalong' album of backing tracks onto a pre- karaoke public. It failed to chart either side if the pond.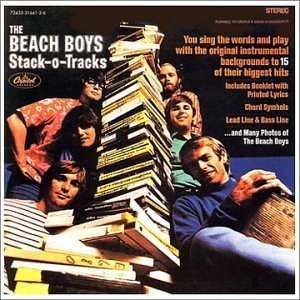 The King of Rock'n'Roll was the king of the cash-in, thanks in no short measure to his huckster manager 'Colonel' Tom Parker. In 1974 Parker had a brainwave: release a record comprised solely of Elvis's between-songs onstage chat, thus legally entitling him to release it himself, rather than on Presley's label, RCA. It has been named Elvis's worst album and also the worst album in the history of rock. It "reached" number 130 in the Billboard chart.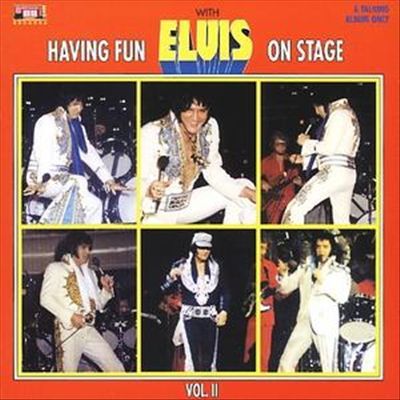 And finally… Jonathan King – a man whose crimes against music are so many and so bad that it is hard to do them justice. One particularly despicable example is this shameless attempt to cash in on the Harry Potter phenomenon by producing a cheap CD of unbelievably shitty electro-pop, guaranteed to ruin any Christmas.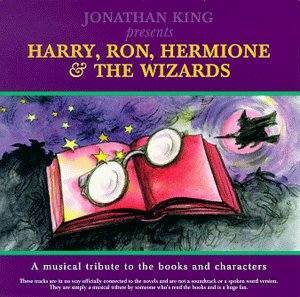 Second-hand copies (played no more than once, we would guess) are currently available for 1p on Amazon. Listen responsibly.