BLESSED are the cheese makers:
On November 3, 1944, the Associated Press's Bert Brand recorded life inside the XIII century trappist monastery at Rochefort in Belgium, where the famous Rochefort cheese is made. The story goes that the place was so secluded that monks knew nothing of the progress of the war when they were visited by the first Americans they had ever seen. One of the trappist fathers received special permission to speak to the visitors, as the monks'' means of communicating is sign language. Here a lay brother looks on while a white-robed father talks with stars and stripes war reporter Bud Kane.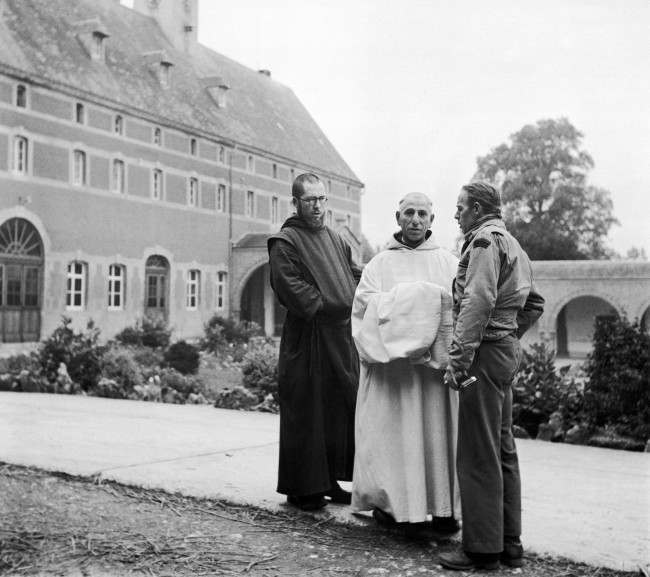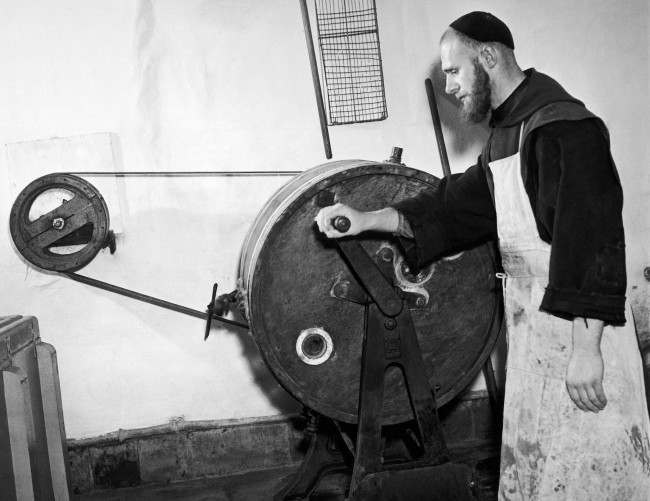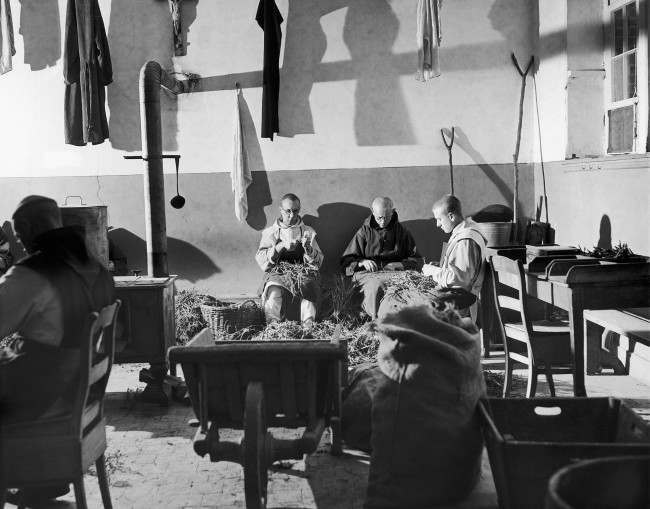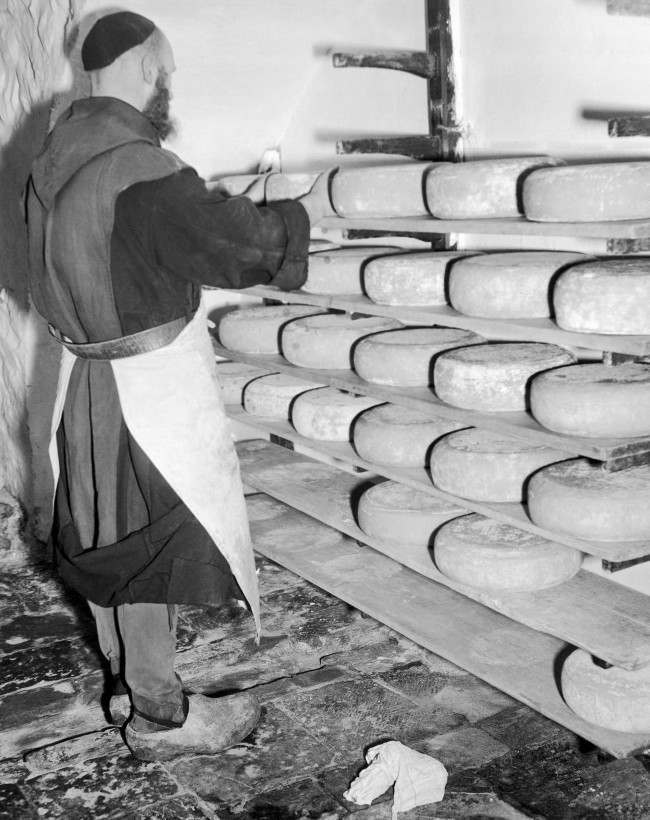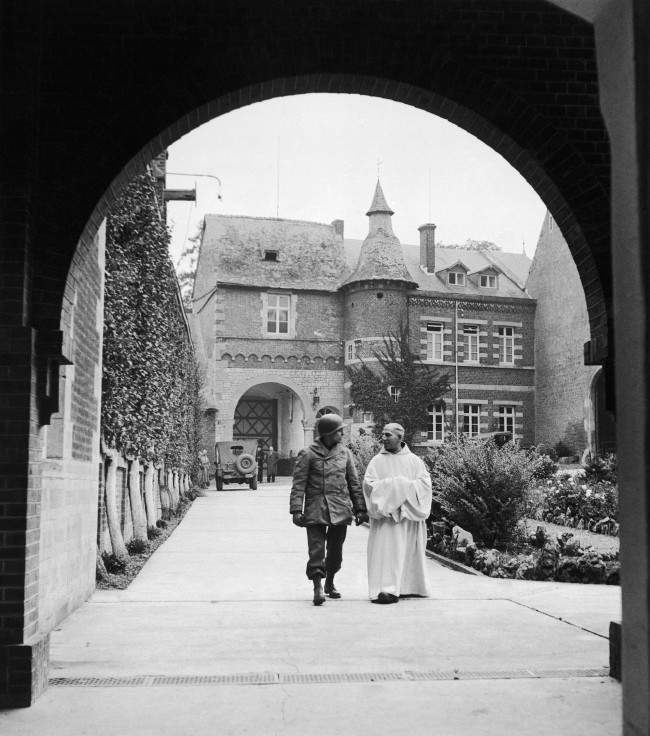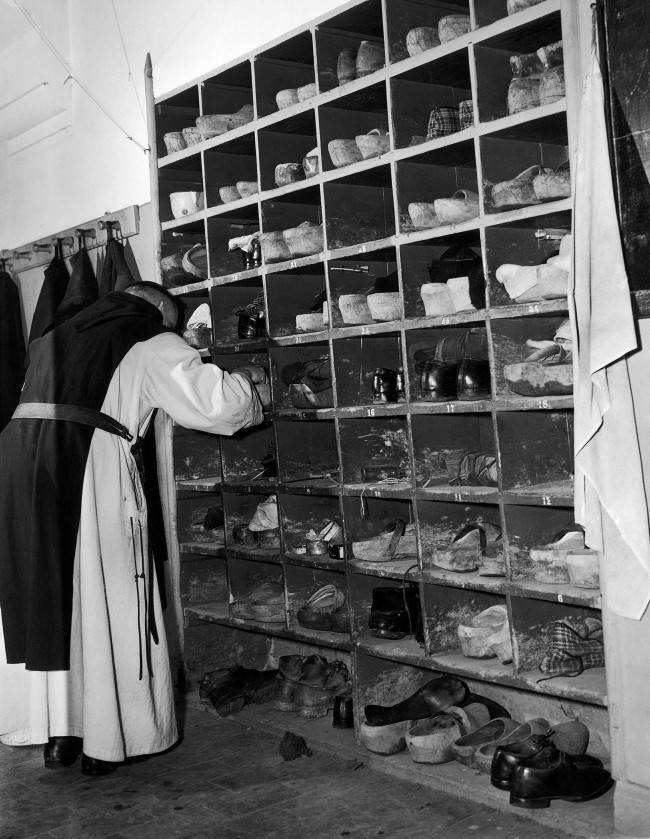 In other news, the monks also make a delicious beer.
In this photo, Brother Michiel transports two crates of Abbey beer at the Saint Sixtus Abbey in Westvleteren, western Belgium, Tuesday Aug. 16, 2005.  The abbey is home to 30 Cistercian and Trappist monks.