In July 2016 the last known company making VHS (Video Home System) video cassette recorders ceased production. At its peak, Japan's Funai Electric sold 15 million of its Sanyo banded VCRs a year. VHS was huge in the 1980s. It saw off the technologically superior Betamax (players discontinued in 2002; Sony continued making tapes until November 2015) but was outdone by DVD and Blu-ray. Jon Keegan, a senior research fellow at the Tow Center for Digital Journalism wants us to "take a moment to appreciate blank VHS cassette packaging design trends". We've featured VHS cover art on Flashbak before but we've not looked at these reusable blank cassettes. Let's: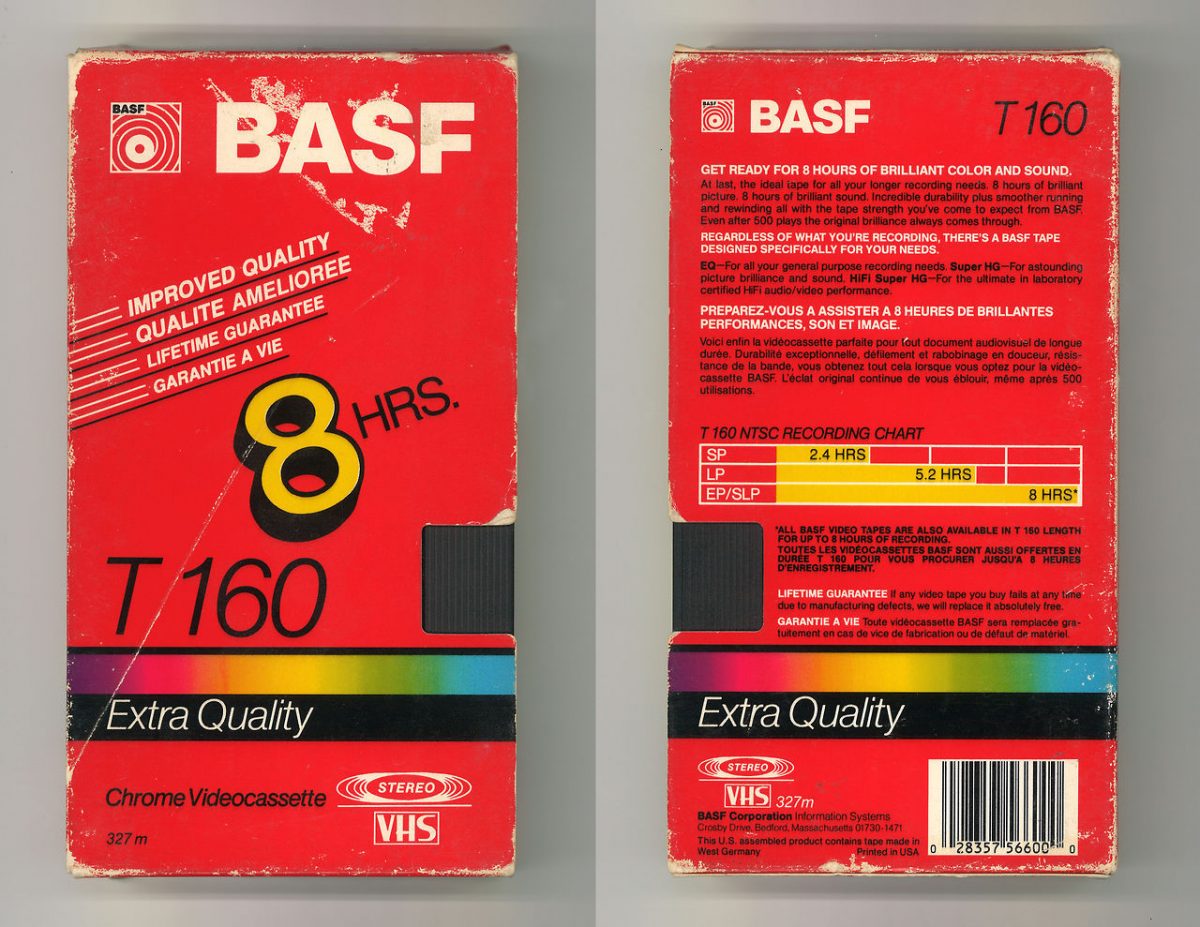 For those of you interested in how VHS cassette tapes worked, Gough Lui has a great blog post about the chunks of blank plastic released by JVC in Japan in late 1976 and in the United States in early 1977:
VHS offered users an affordable way to time-shift television programming, and a way of preserving home video memories. It was also used to copy (dub) recordings for back-up purposes. VHS cassettes became inexpensive and was commonly available in various lengths (commonly E-120, E-150, E-180, E-240 and E-300 in Australia).

Recordings on VHS were easily transferred between machines, and later in its life, Hi-Fi audio recording on 6-head VCRs increased audio quality markedly. Recordings were made by a spinning drum in a helical scan technique to increase tape-to-head speed and bandwidth. VHS tapes were easily re-used and re-recorded, and LP modes were available to double the recording time at expense of quality. The picture quality was always below broadcast quality, but was generally acceptable to most people (as we didn't have any better).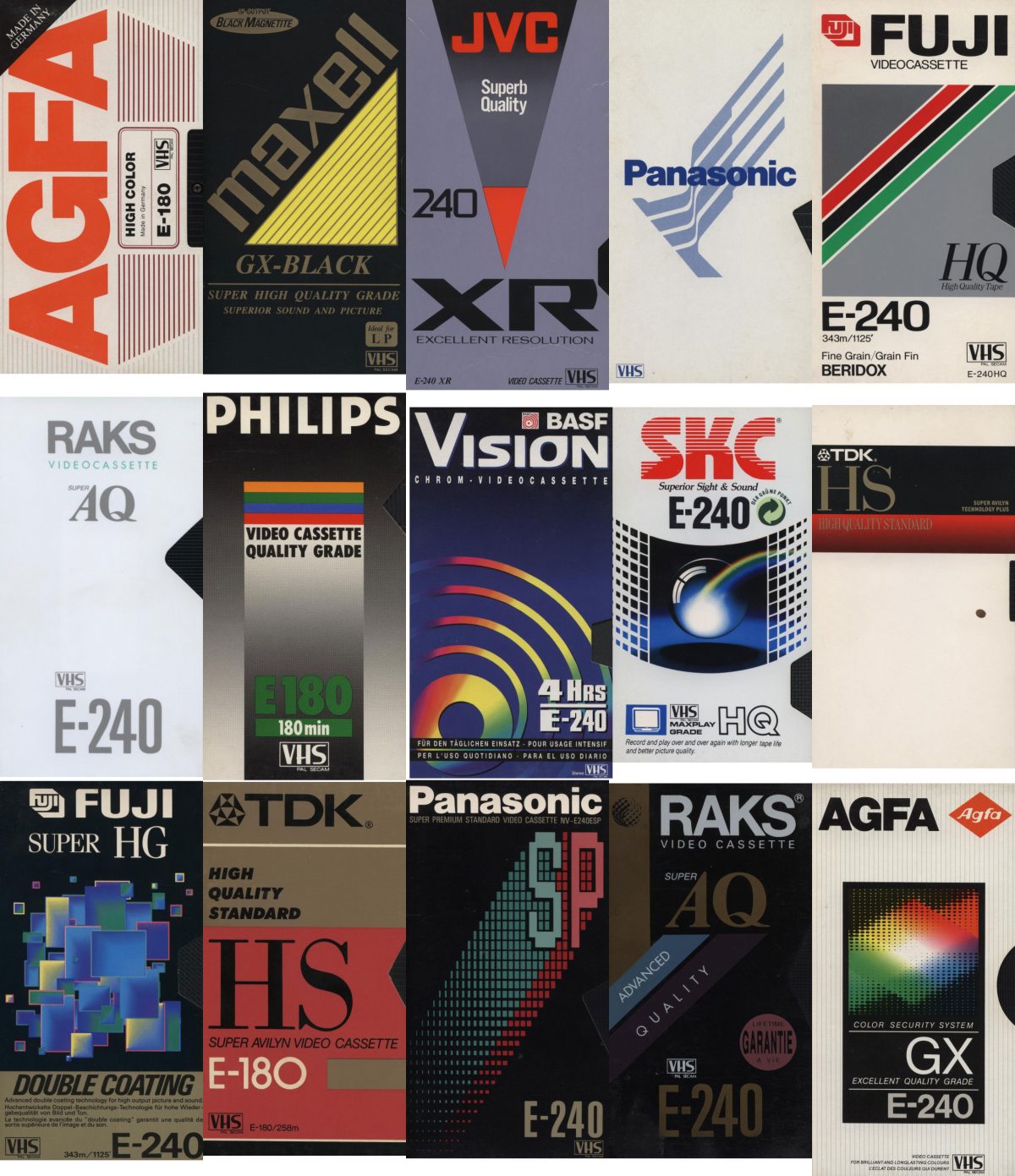 Images of blank VHS cassette tapes via Vault @ VHS