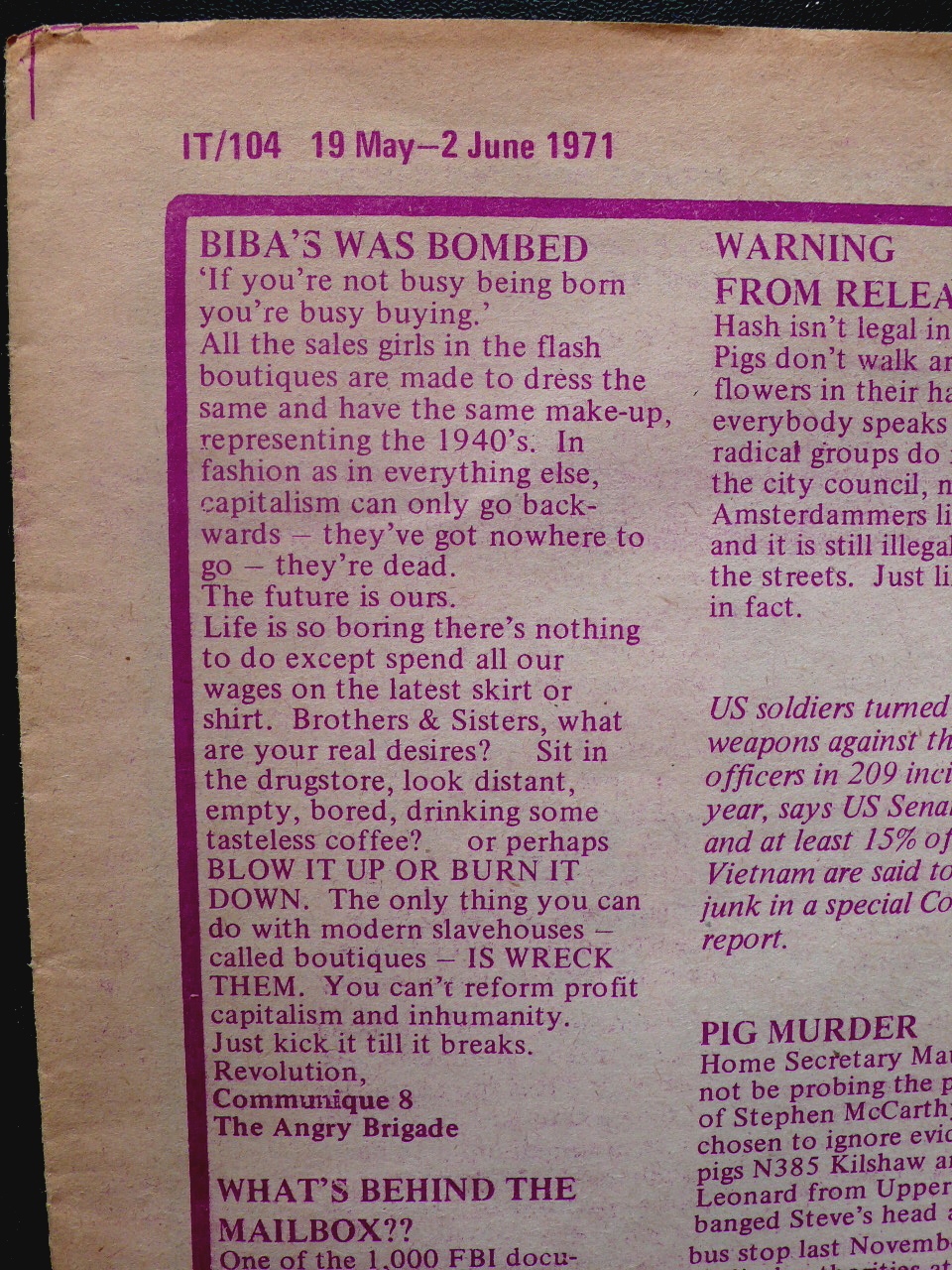 By the time this appeared in International Times, The Angry Brigade had bombed the Biba boutique in Kensington High Street, west London, on May Day, 1971.
Mercifully no-one was seriously hurt. The stock room was damaged and around 500 people were evacuated from the store.
If you're not busy being born you're busy buying.
All the sales girls in the flash boutiques are made to dress the same and have the same make-up, representing the 1940's. In fashion as in everything else, capitalism can only go backwards — they've nowhere to go — they're dead.
The future is ours.
Life is so boring there is nothing to do except spend all our wages on the latest skirt or shirt.
Brothers and Sisters, what are your real desires?
Sit in the drugstore, look distant, empty, bored, drinking some tasteless coffee? Or perhaps BLOW IT UP OR BURN IT DOWN. The only thing you can do with modern slave-houses — called boutiques — IS WRECK THEM. You can't reform profit capitalism and inhumanity. Just kick it till it breaks.
Revolution,
Communique 8
The Angry Brigade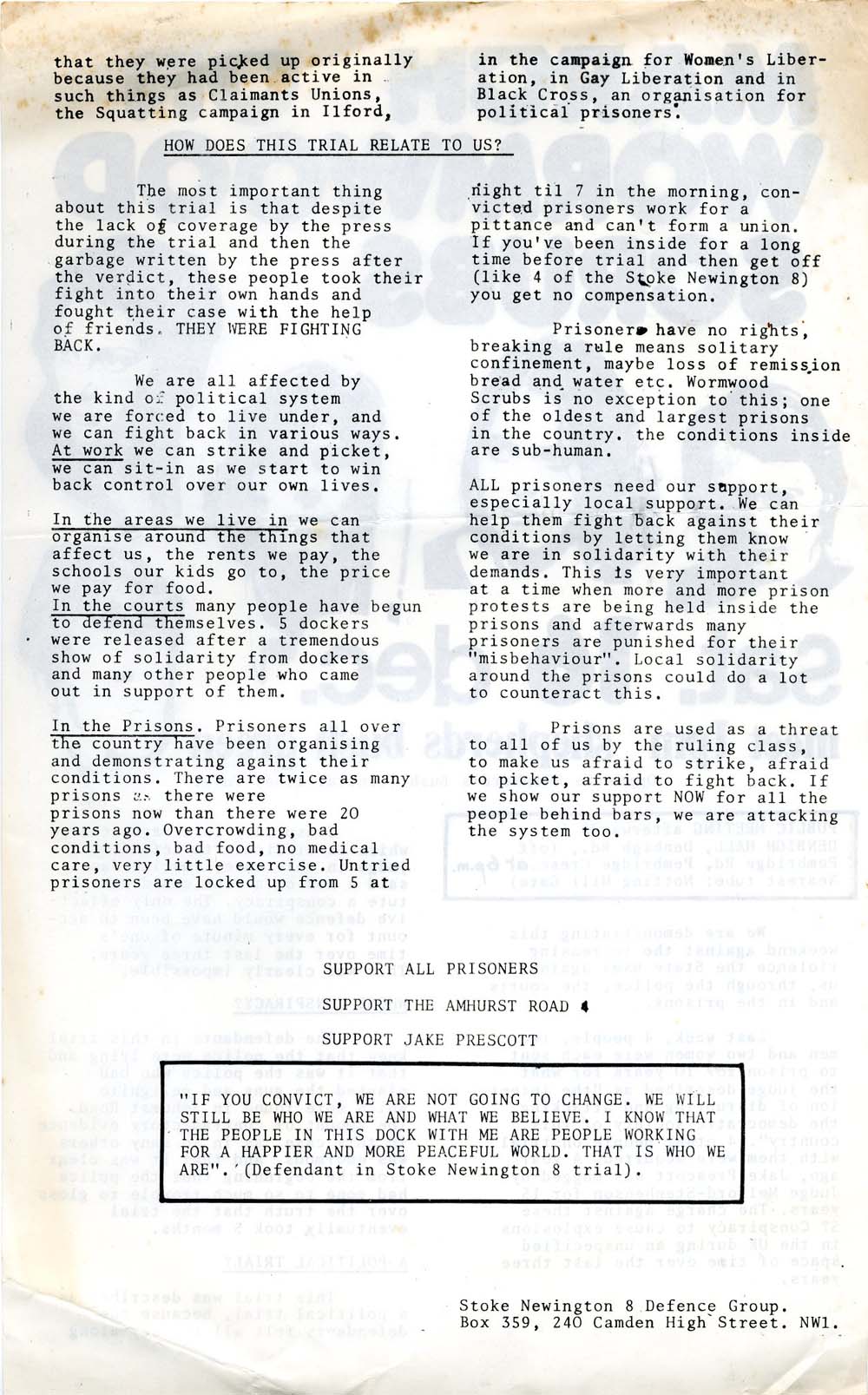 The savagery of the language underscores the volatility of the period; between 1968 and 1971, 125 political targets were subjected to bombing on the British mainland, the majority of which are still unattributed.
The Angry Brigade were responsible for 25 of these "infernal devices" as well as other violent attacks, 14 of which were accompanied by "communiques". Unlike this, many were restricted to a brief sentence or two.