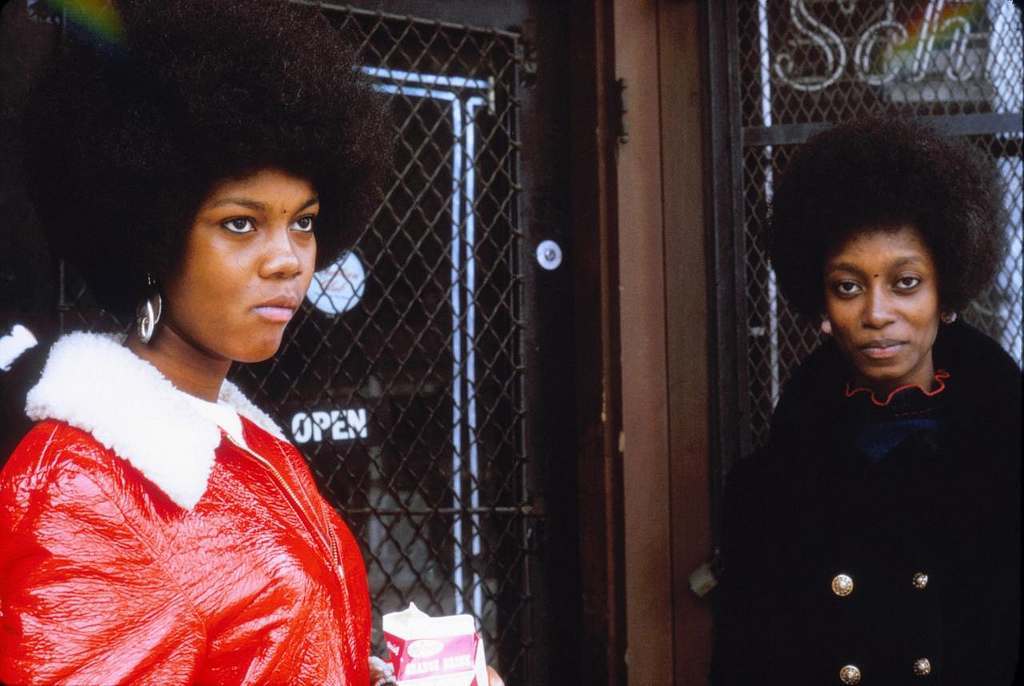 These photos of the Tri-Taylor neighborhood on Chicago's Near West Side were taken by Lou Fourcher as a graduate student while participating in the University of Illinois-Chicago's Valley Project. Lou's son, Mike Foucher, told the reporter Lee Bey:
Most of the area photographed here was demolished in the mid-1970s and designated as part of the Illinois Medical District.
How did his father get the pictures?
He was a fish out of water in this neighborhood. He told me many times that he got most of the pictures because he managed to talk a local gang leader into walking him around. I think the work he did at the clinic, the Valley Project, was an inspiration for him, since he later went on to run non-profit health centers, like Erie Family Health Center in Humboldt Park and New City Health Center in Englewood.
Mike Fourcher discovered his father's images and put 150 of them on Flickr. Lou Fourcher photos feature an extraordinary vibrant humanity amongst the old and deteriorating buildings and street corners of a part of Chicago soon to be demolished.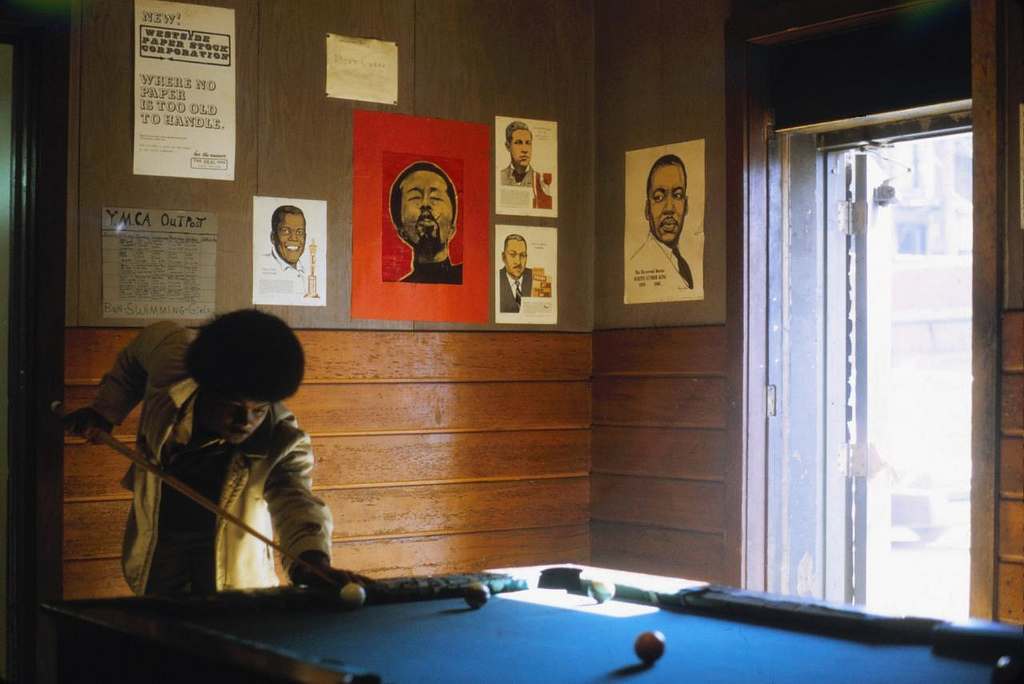 In 1996, the Chicago Reader was there to see the old building come down.
The "district development area" is better known to its residents as the "Valley." It includes an old school, a new church building, a few corner stores, a lot of ramshackle houses, and many, many vacant lots. Most of its residents are black, quite a few are elderly, and many have lived in the Valley for a long time. Over the years many residents have given up and sold their houses, knowing that the medical district was authorized to come in at any time.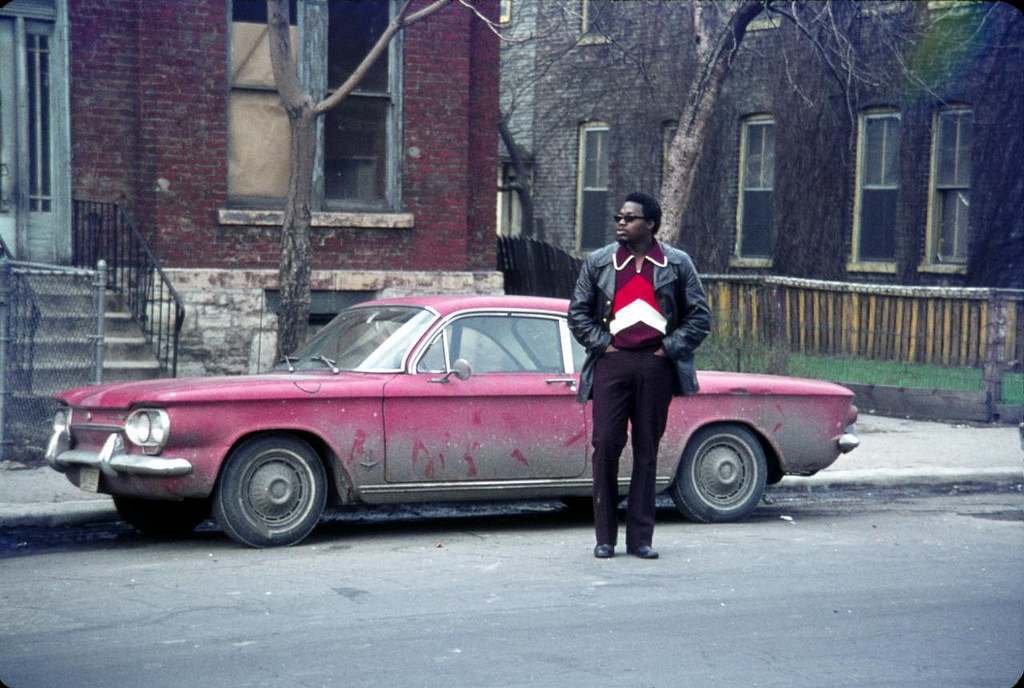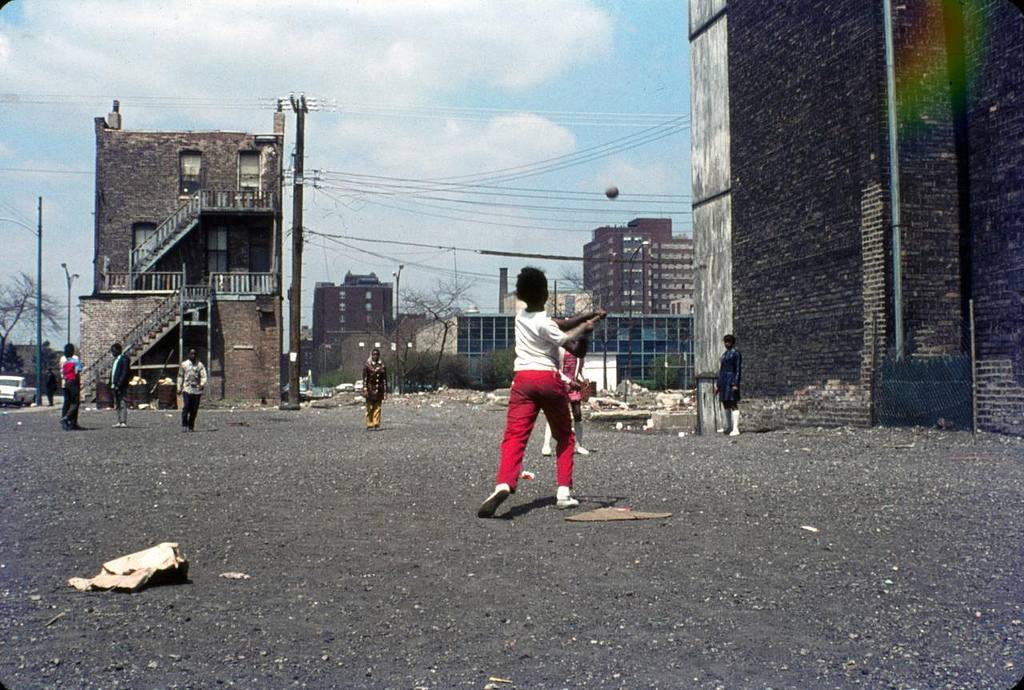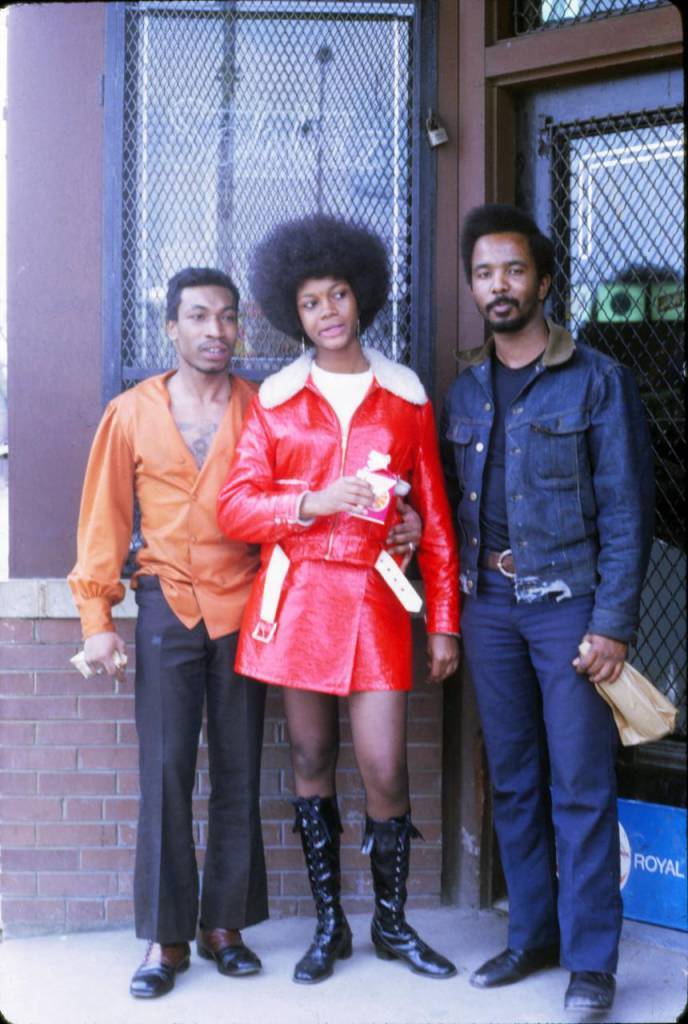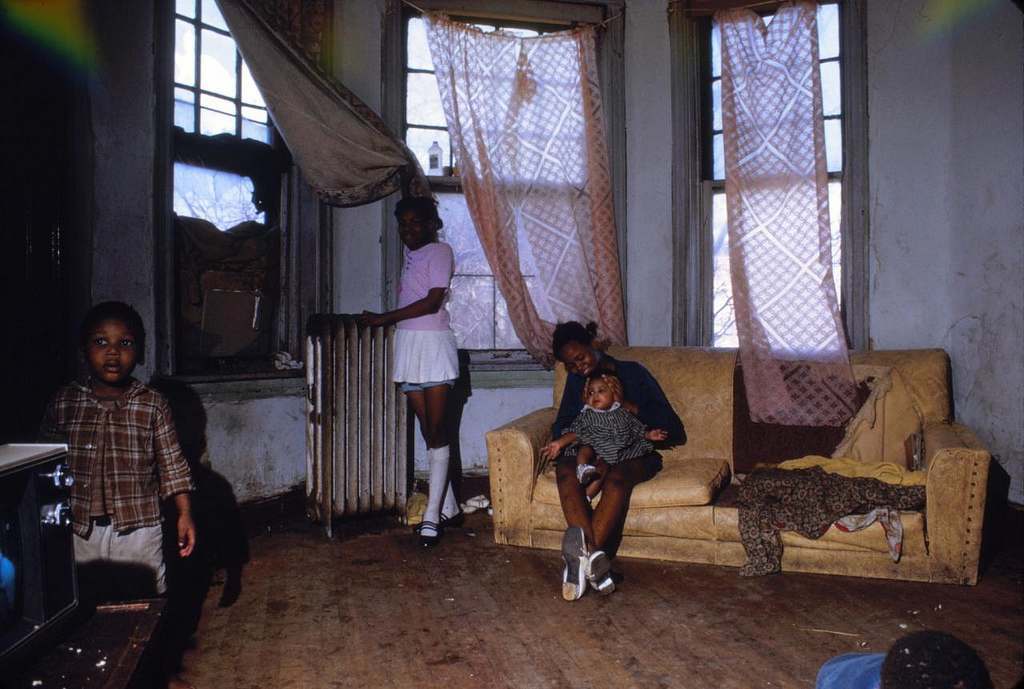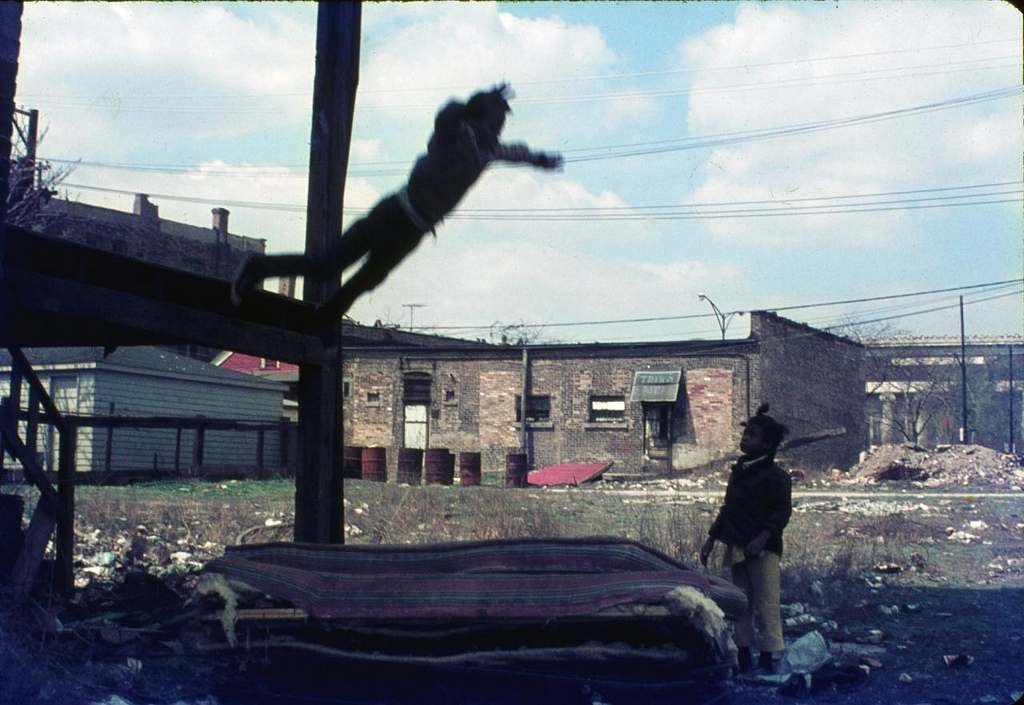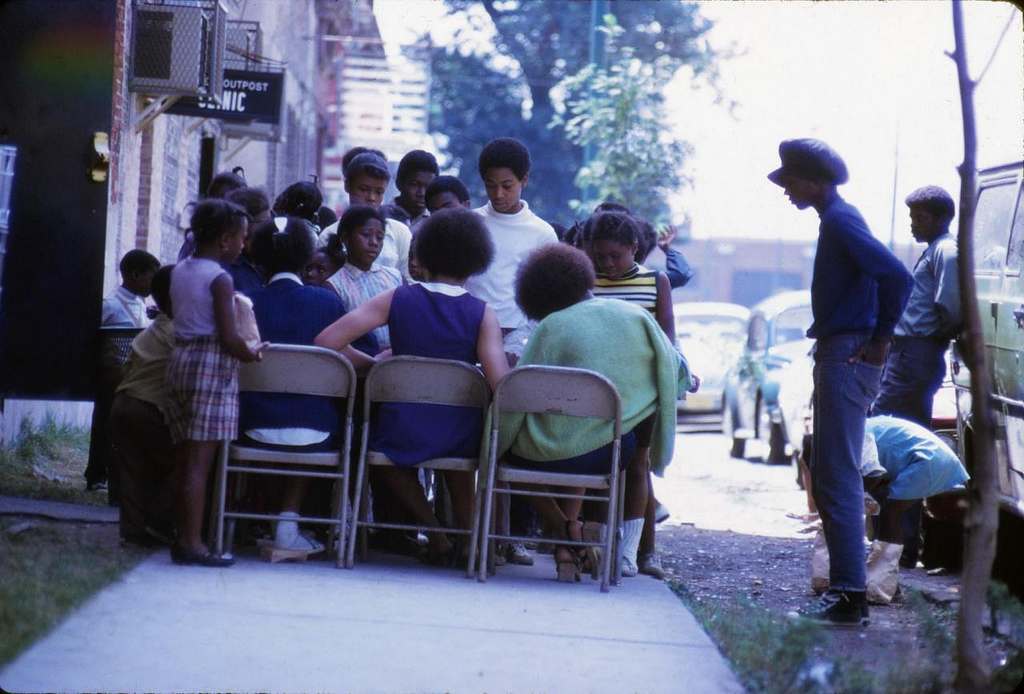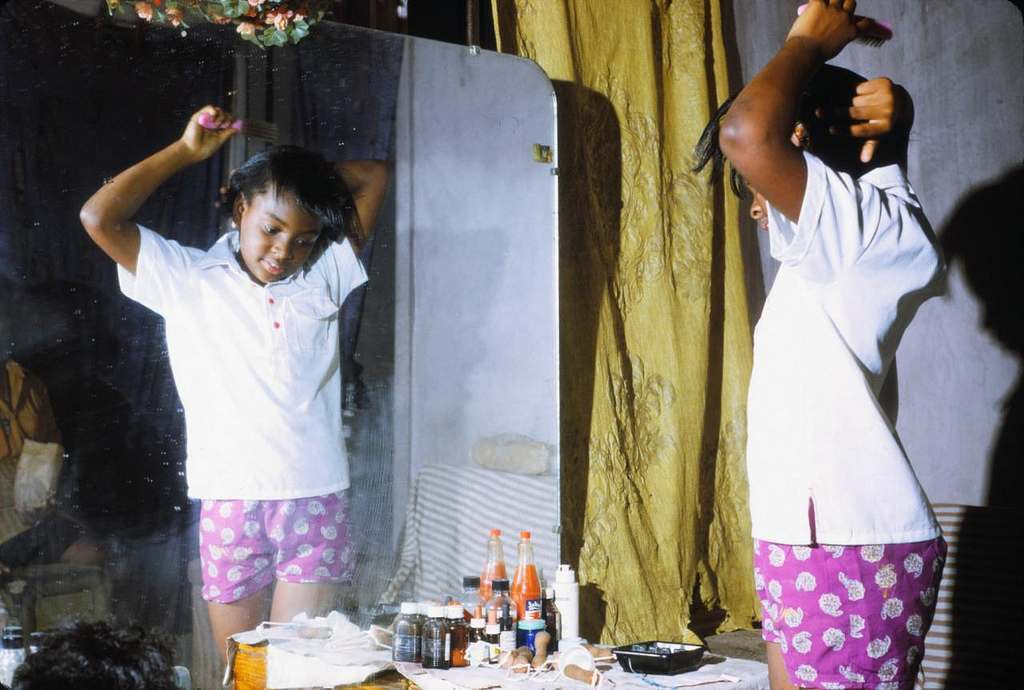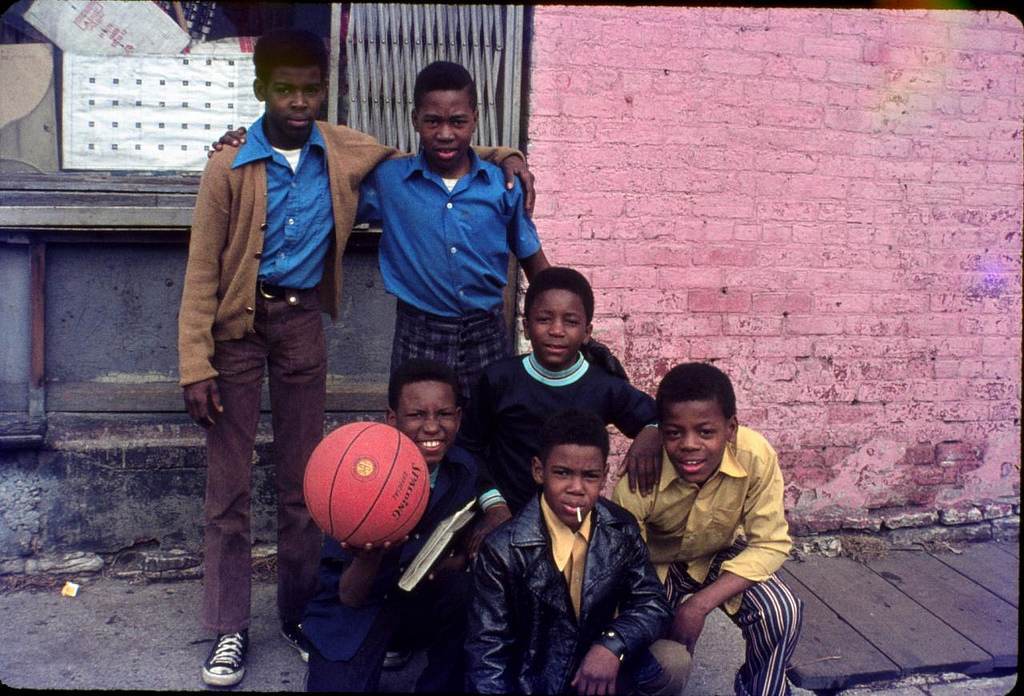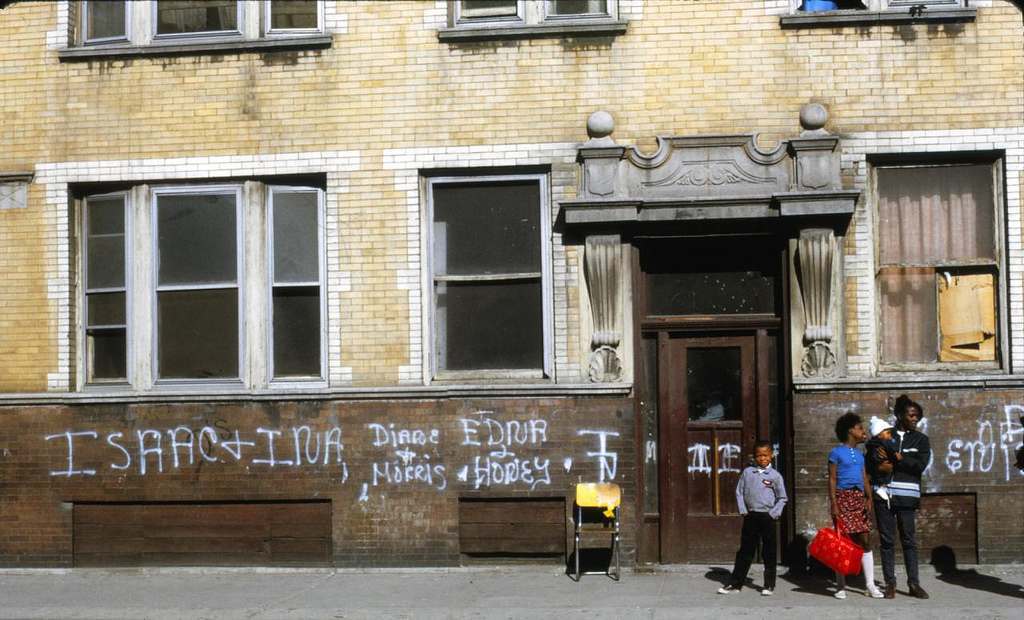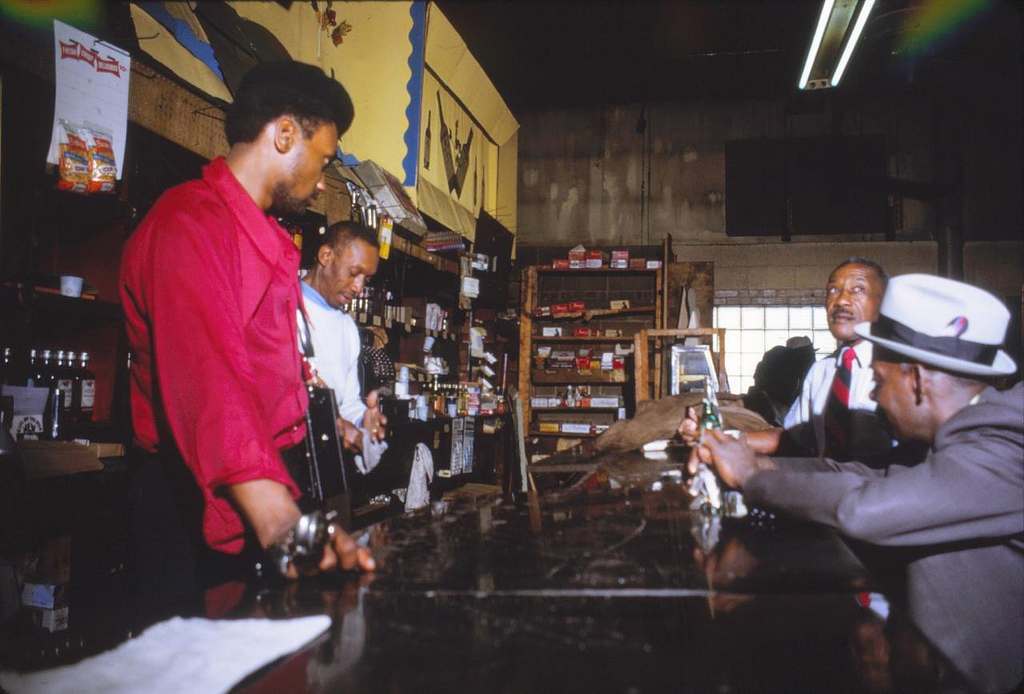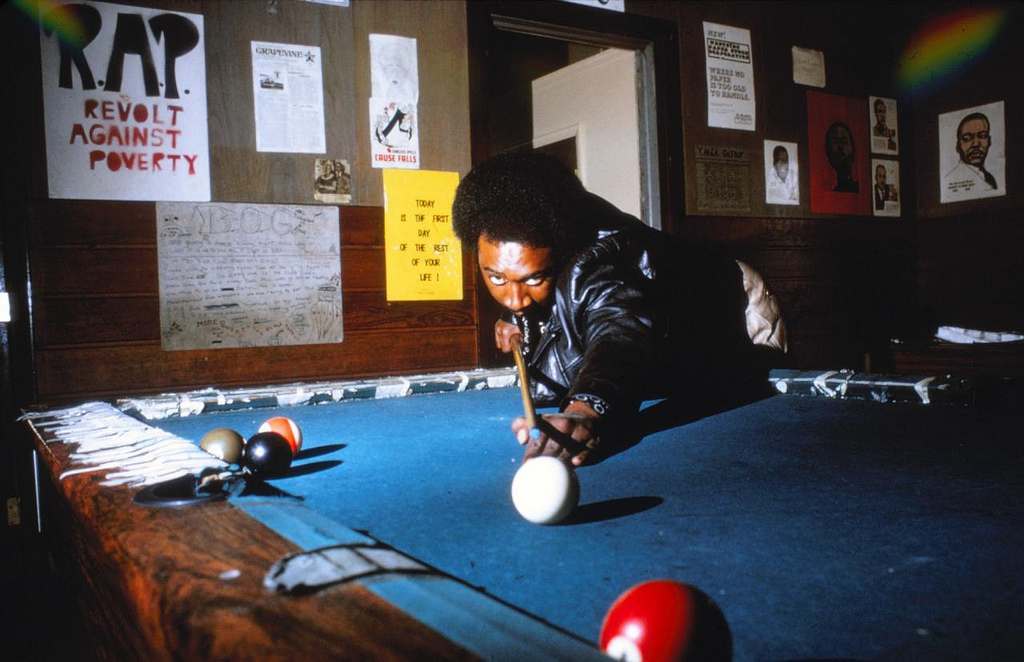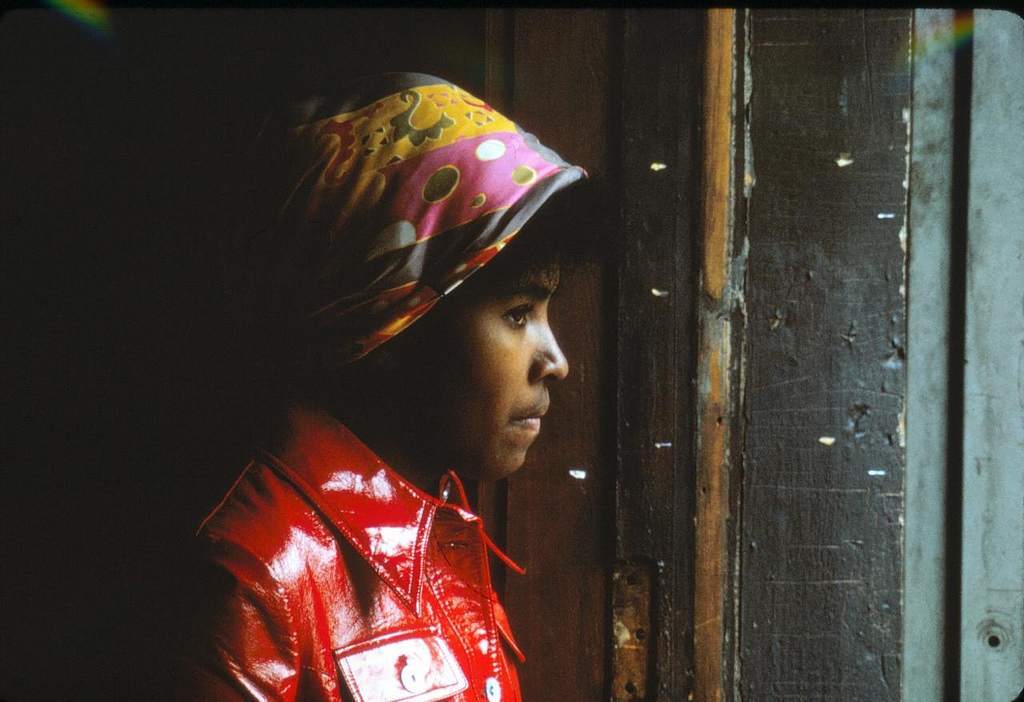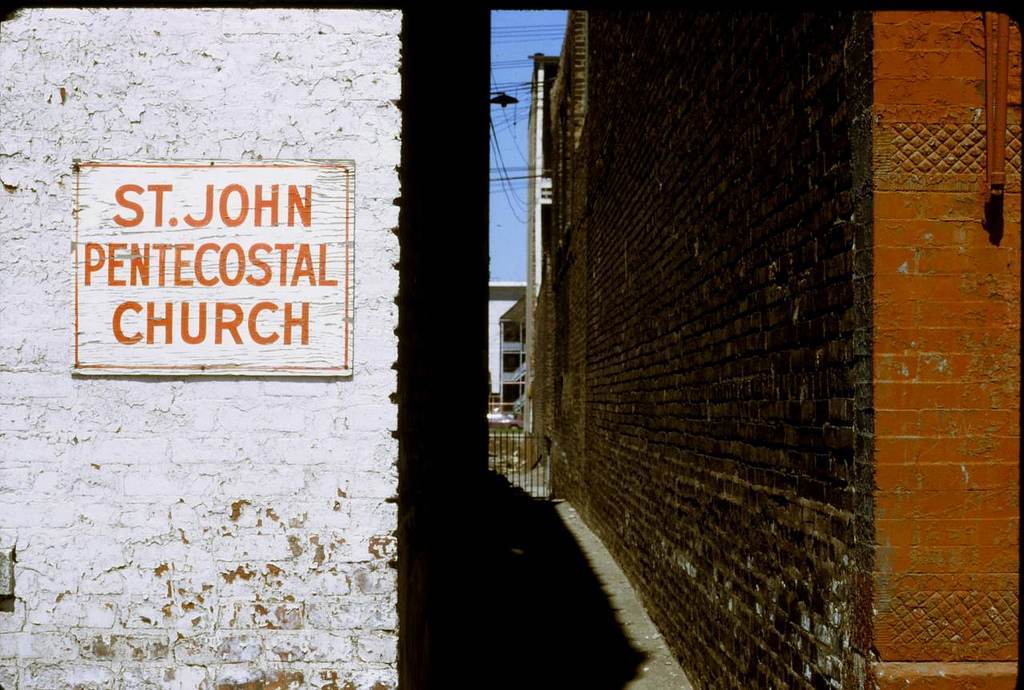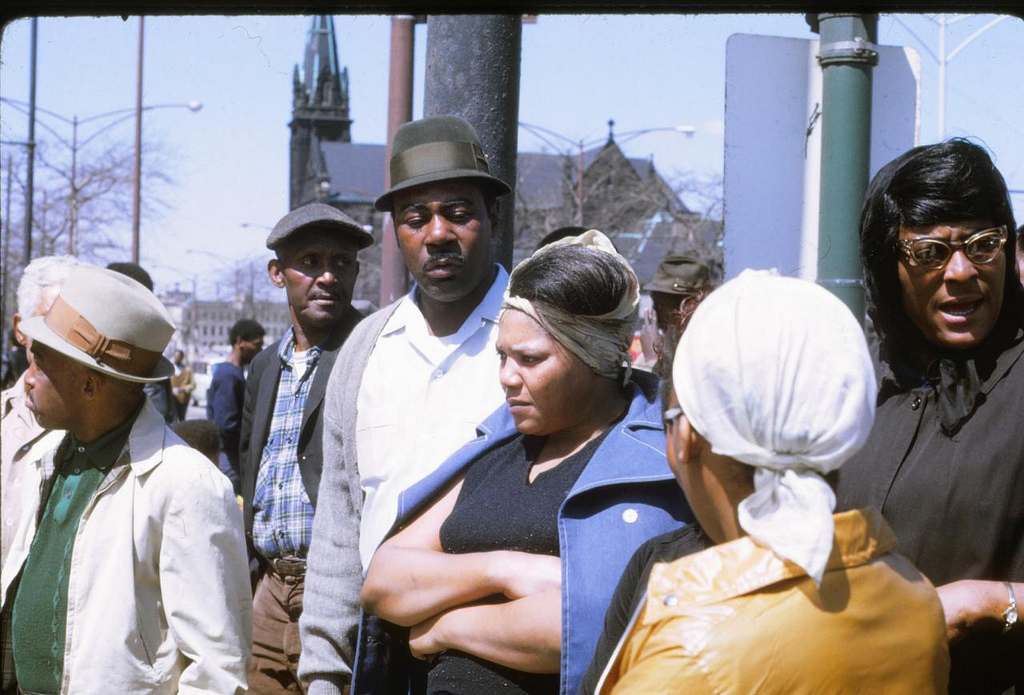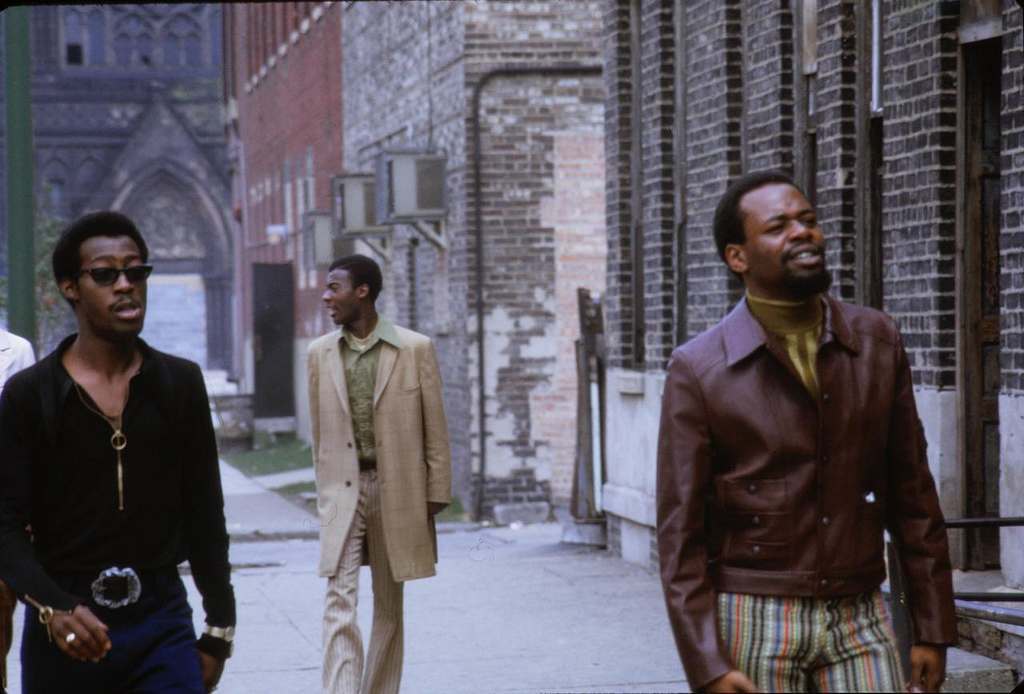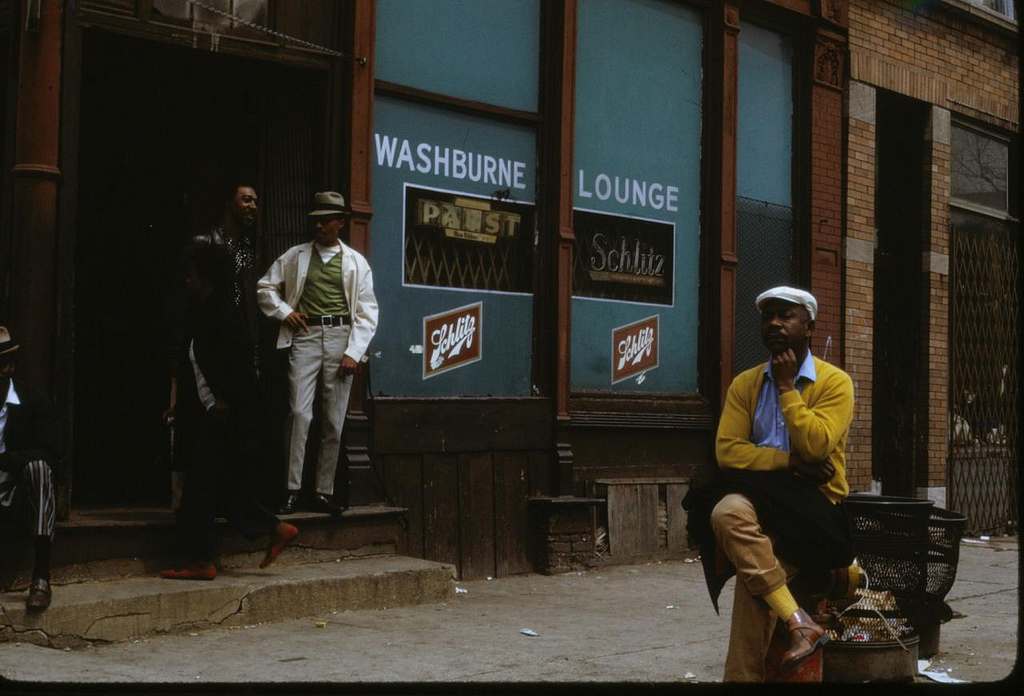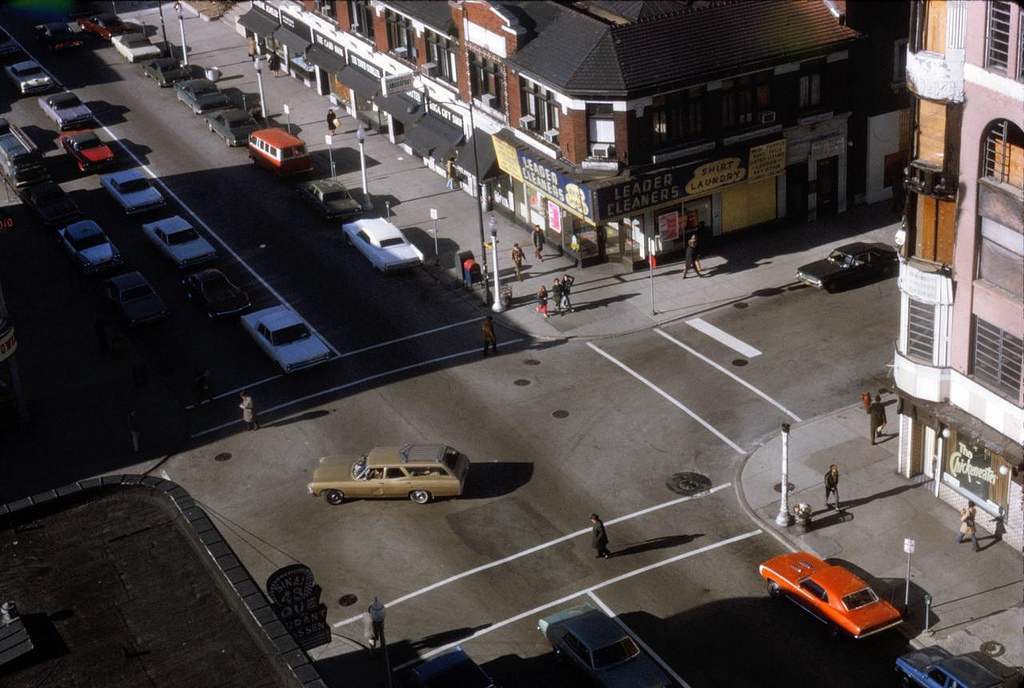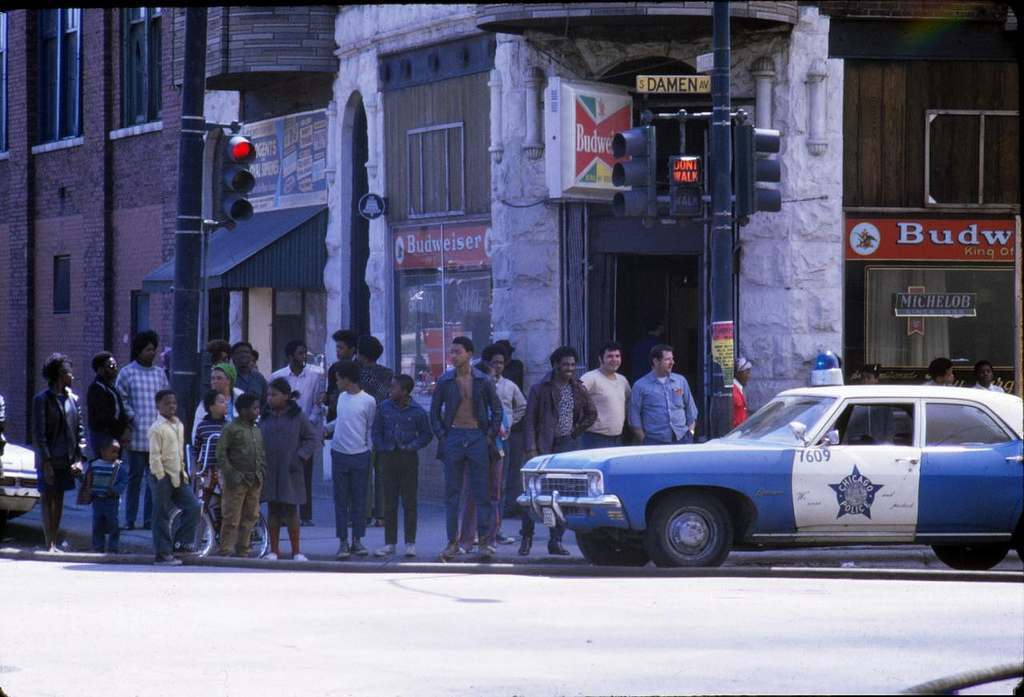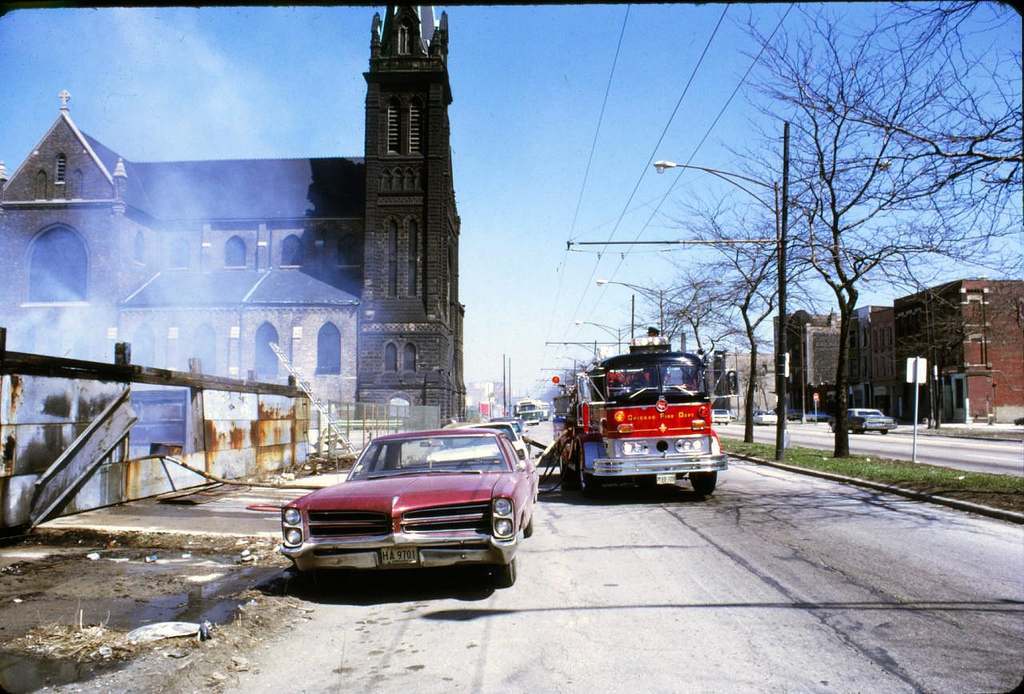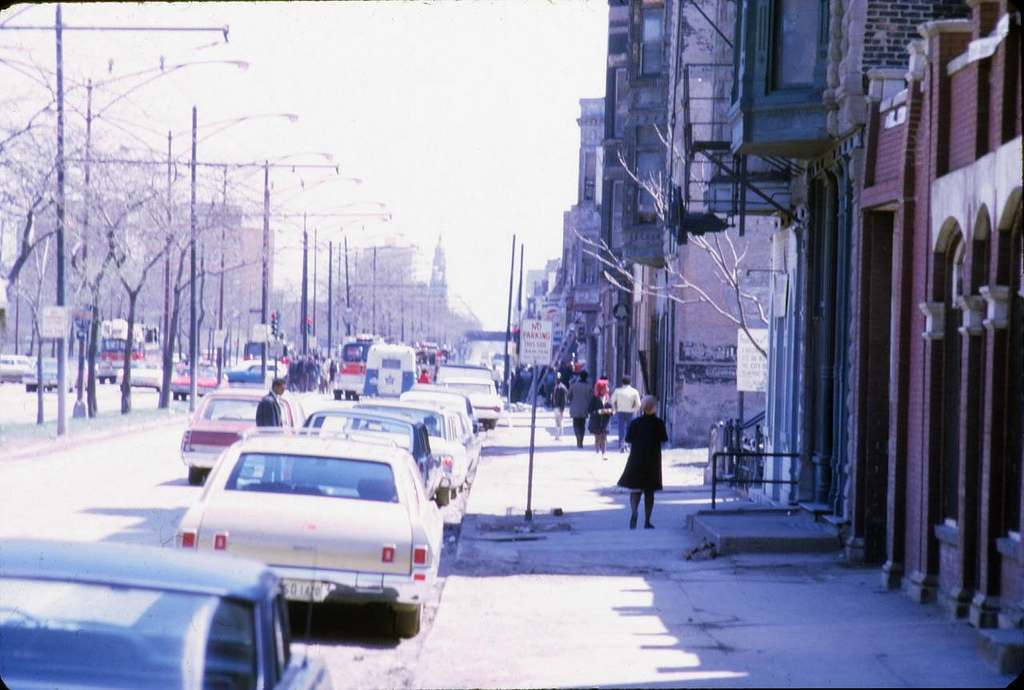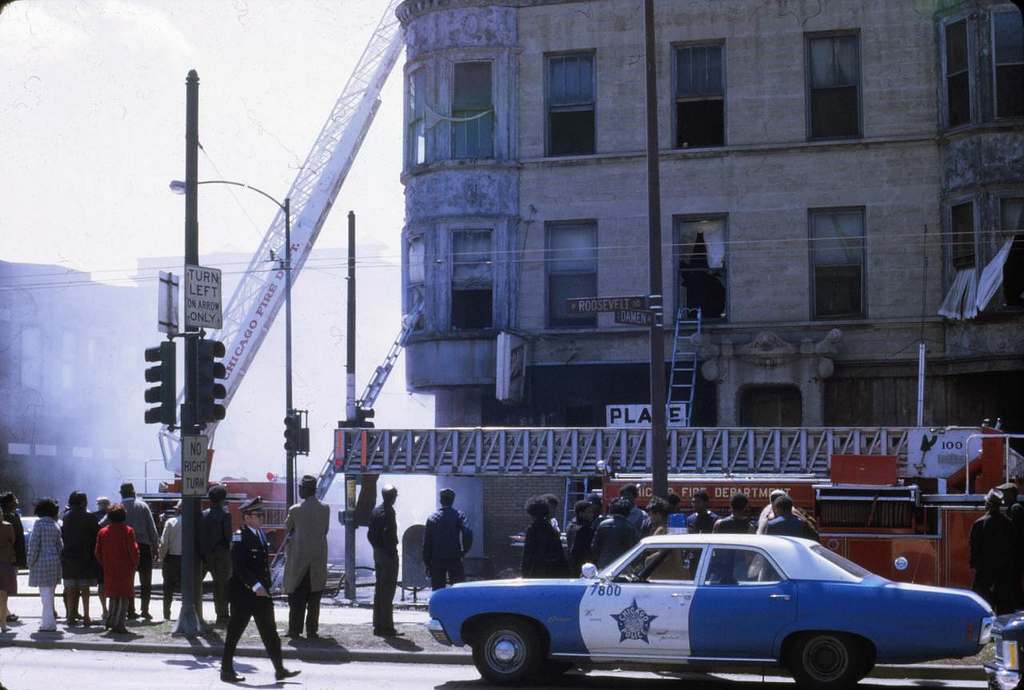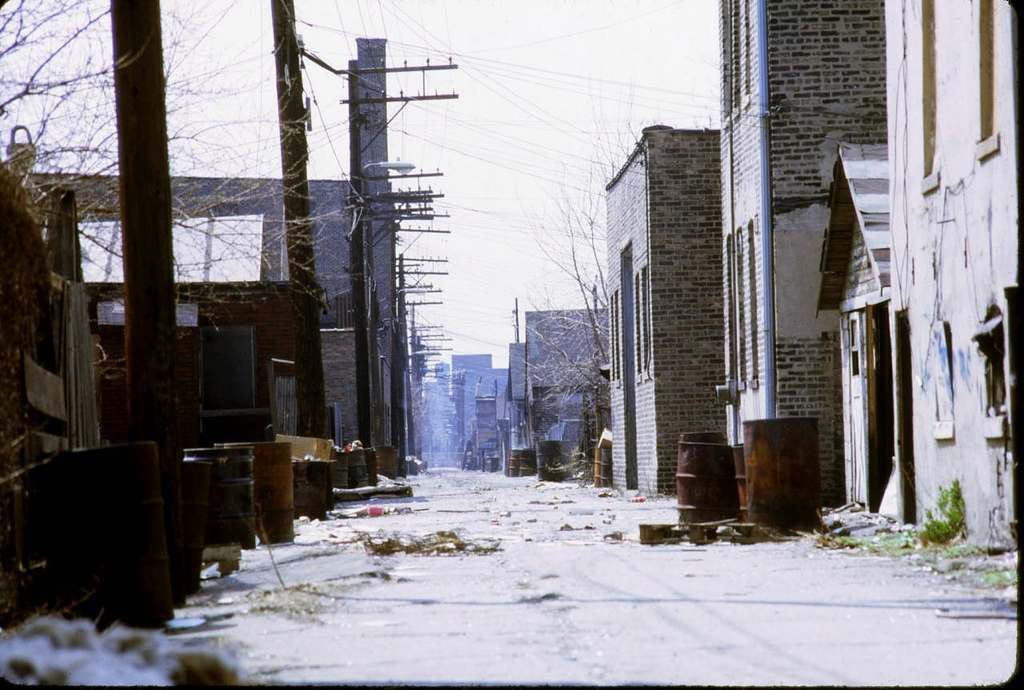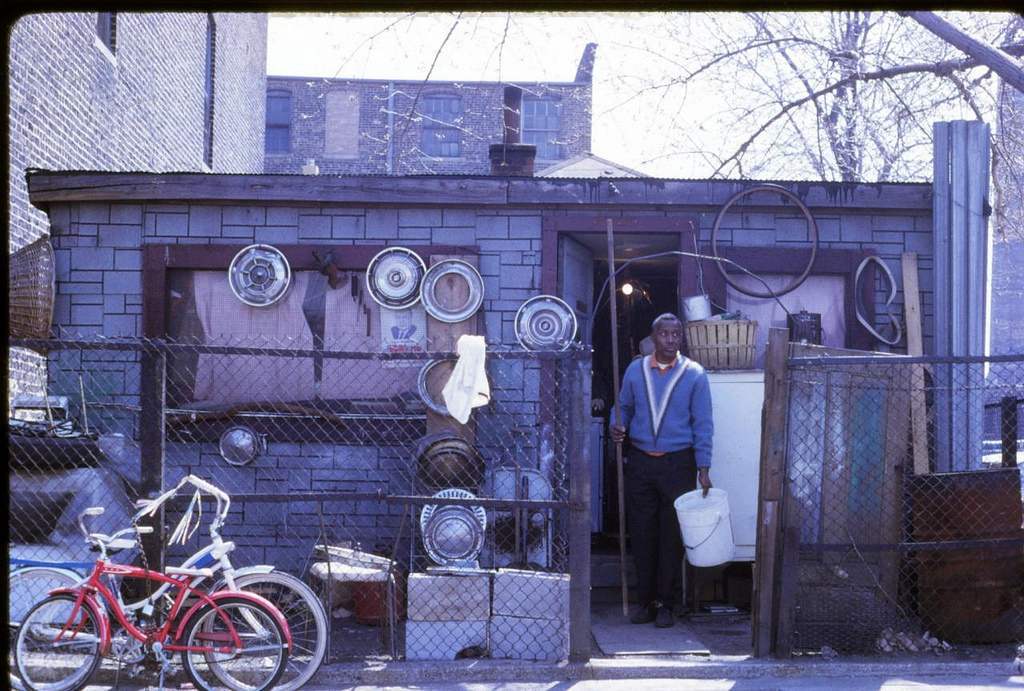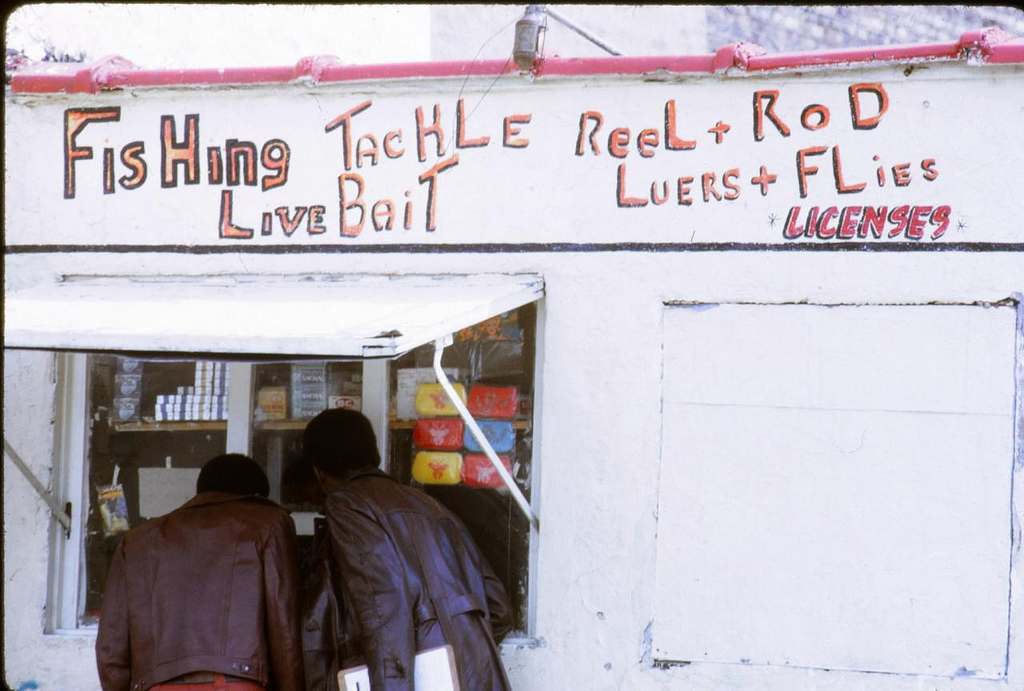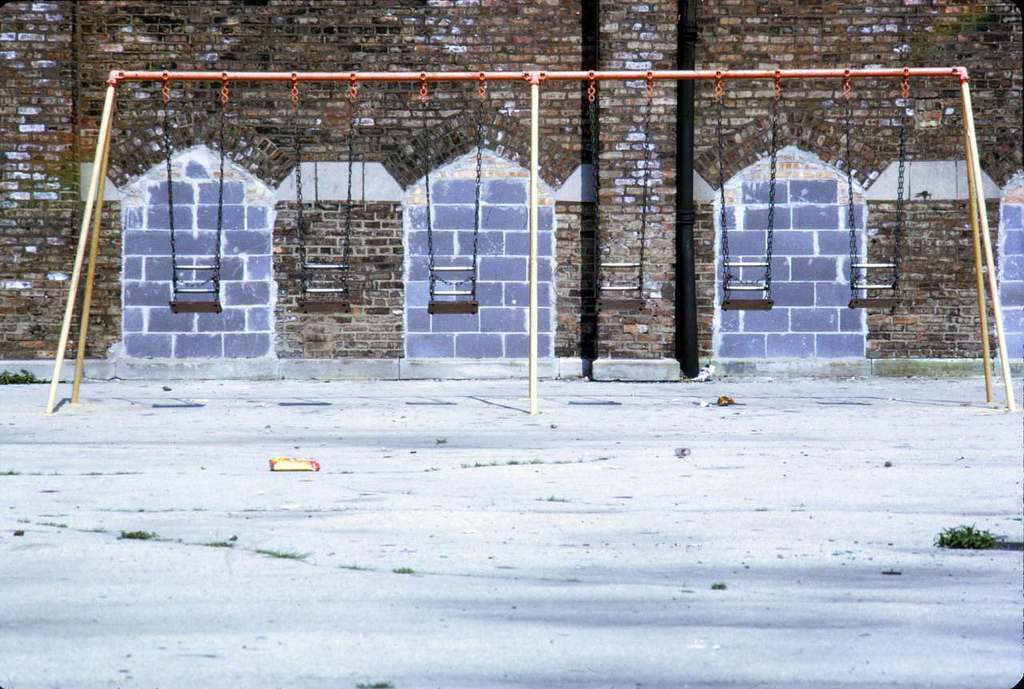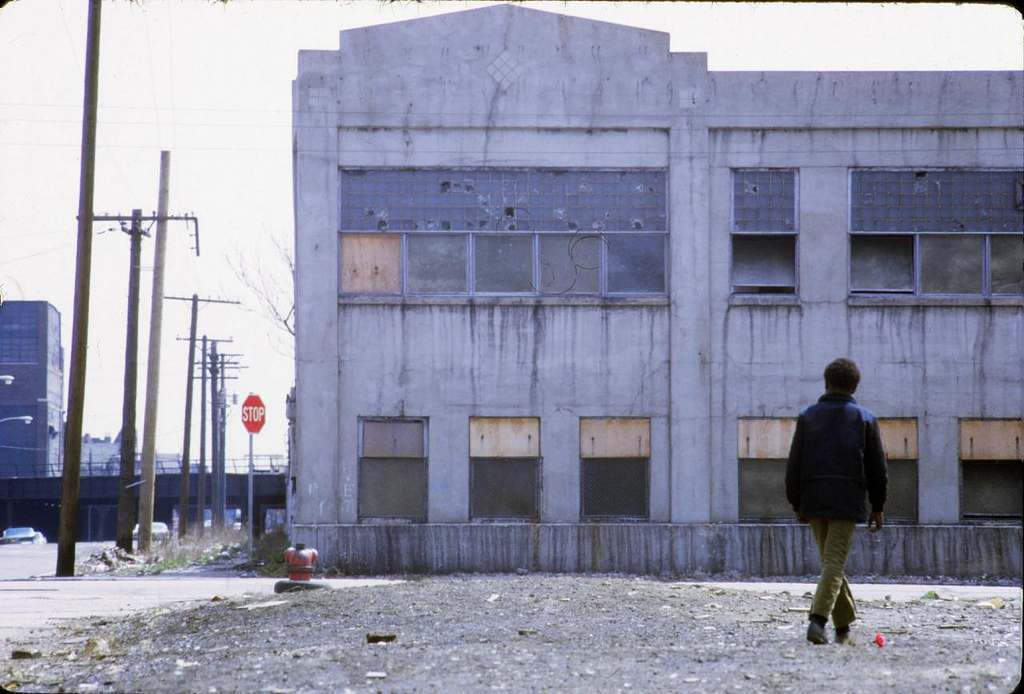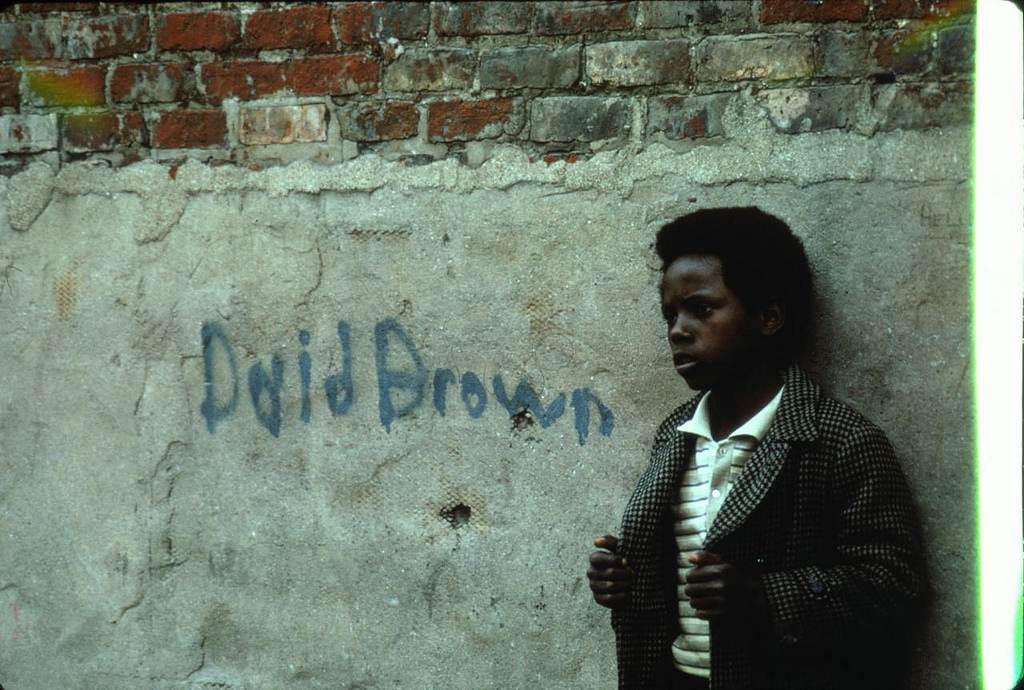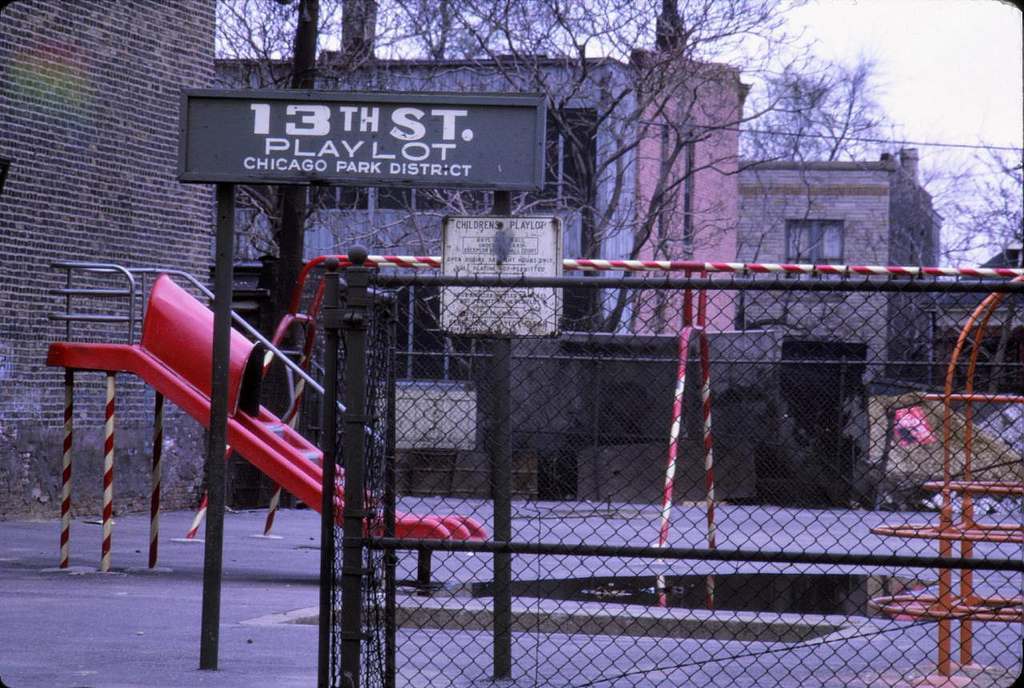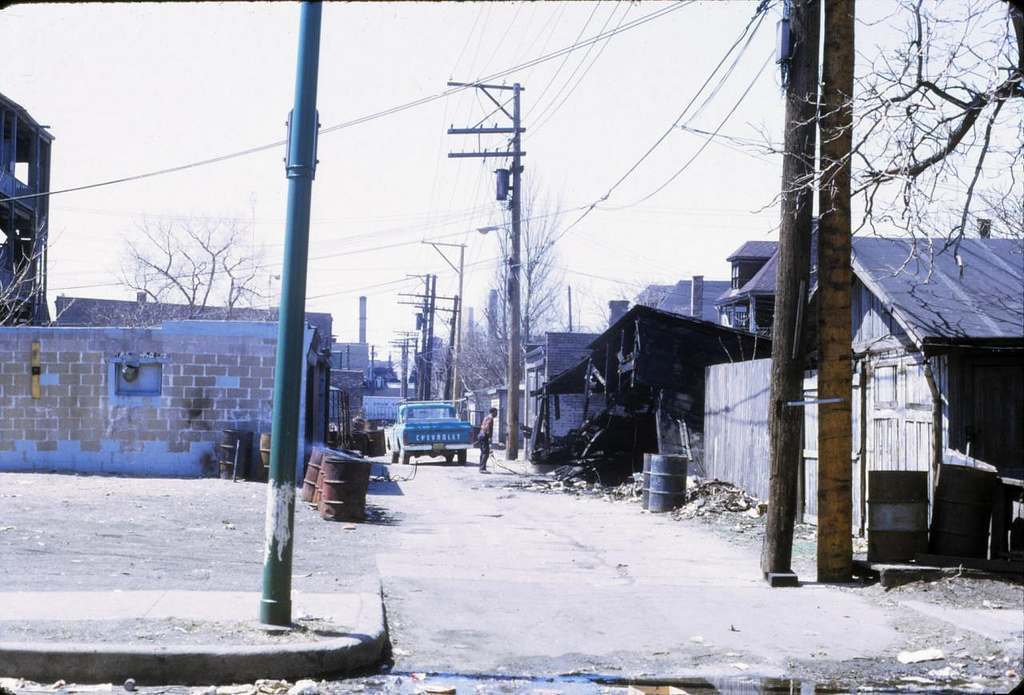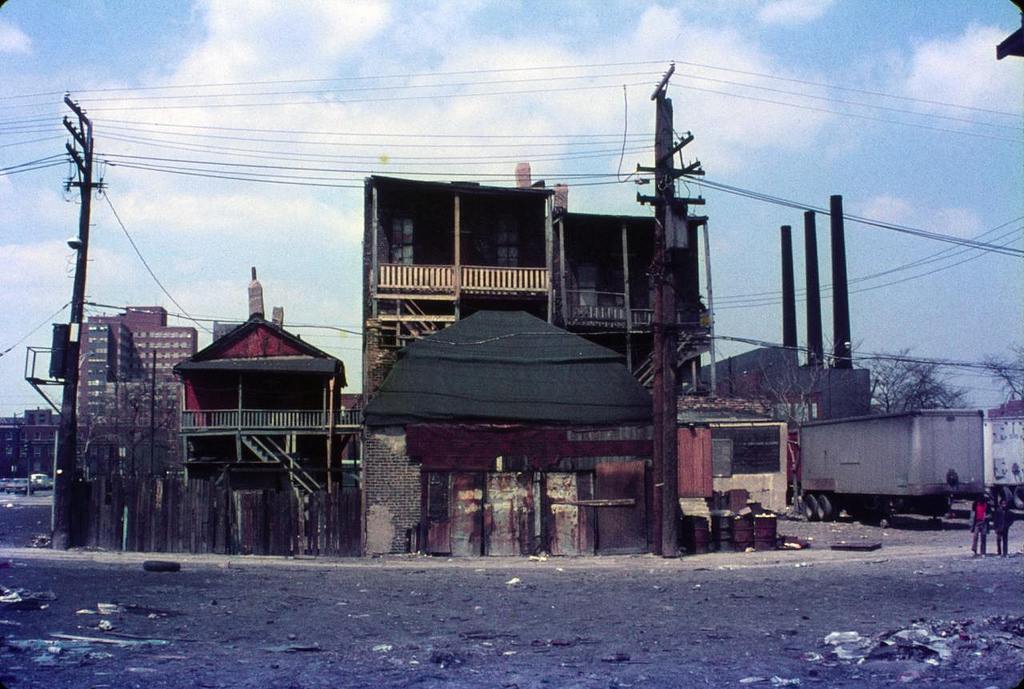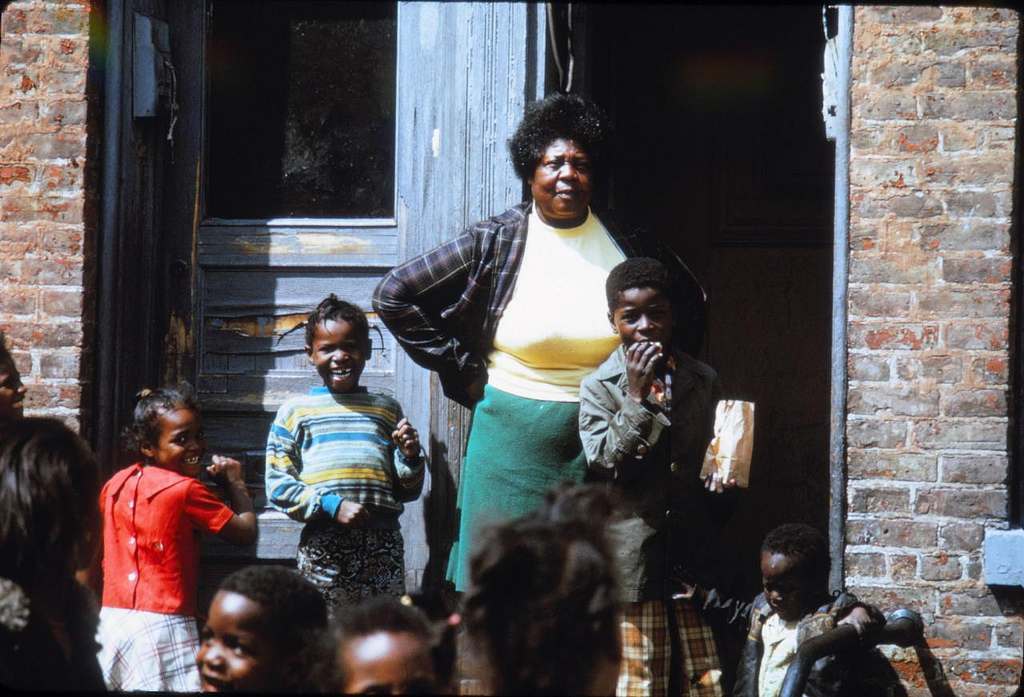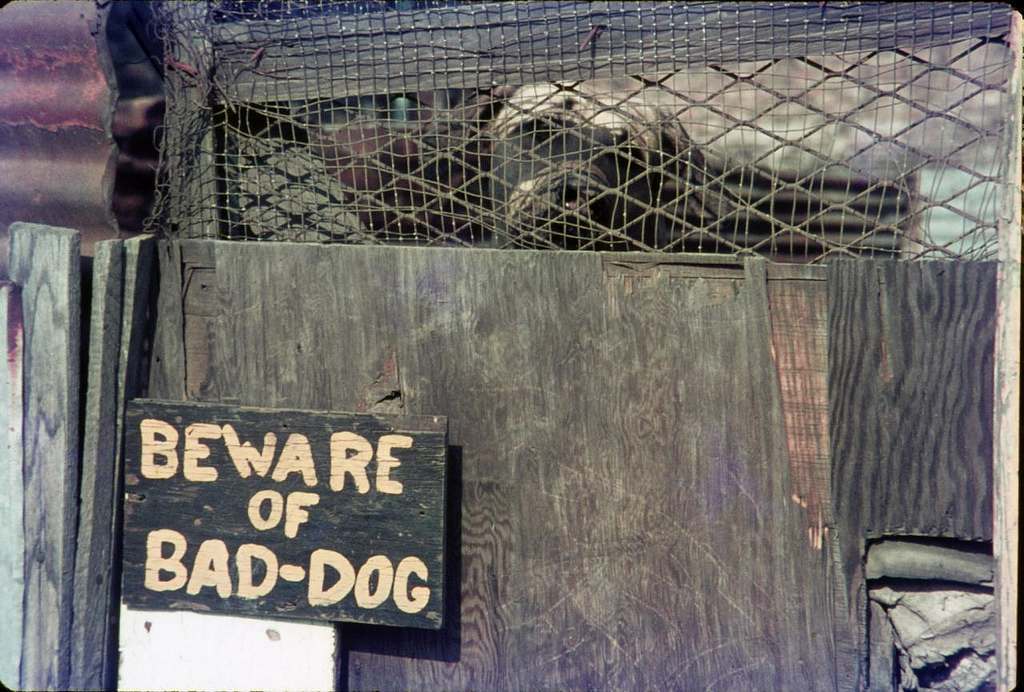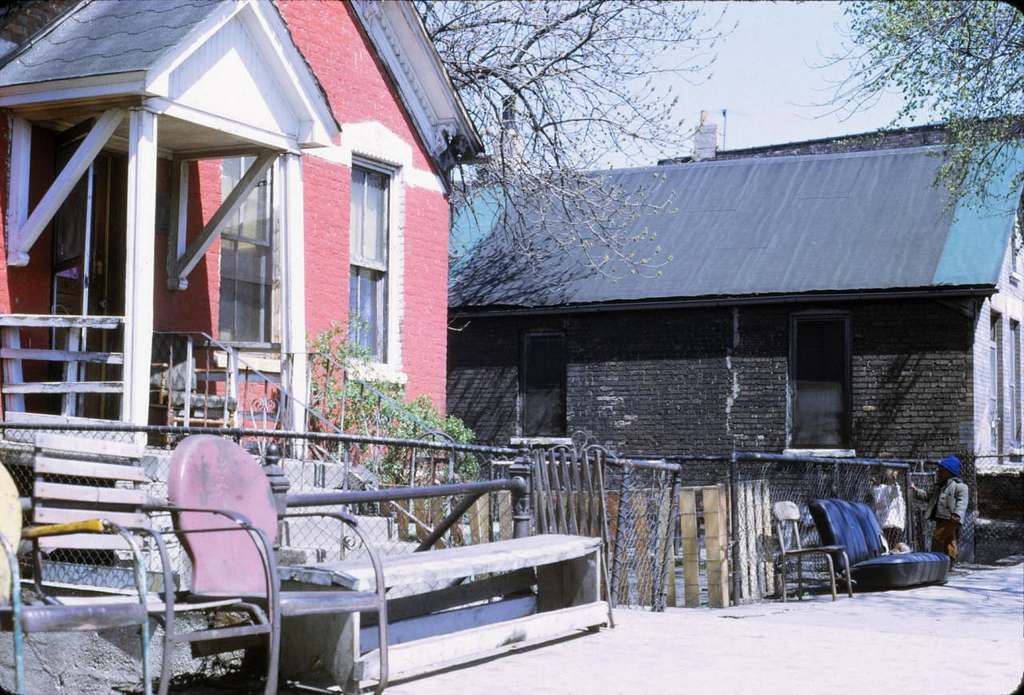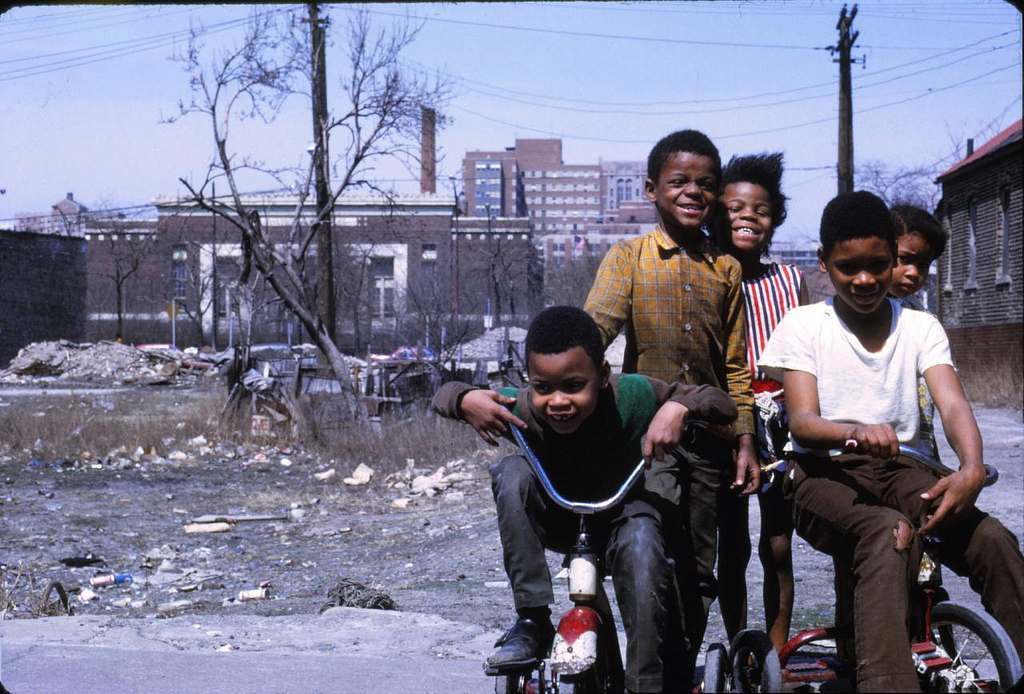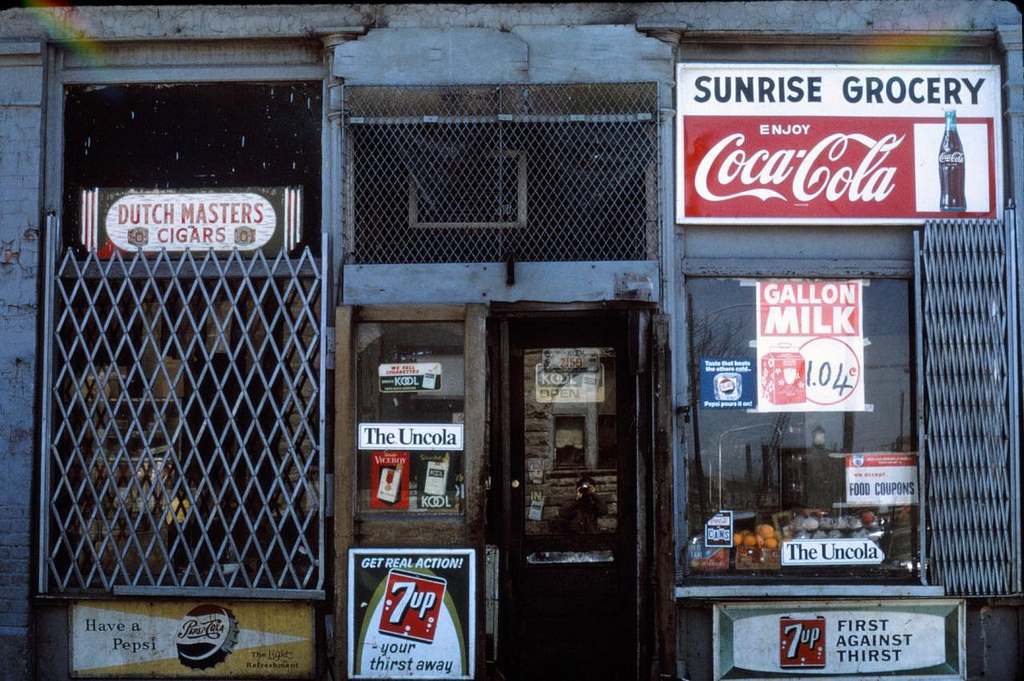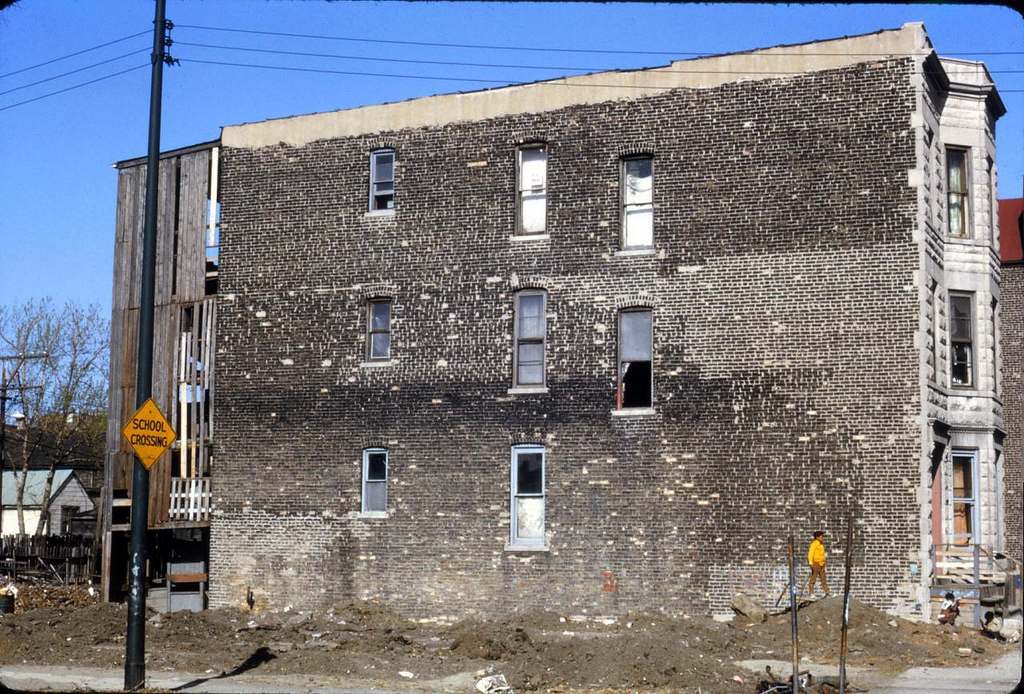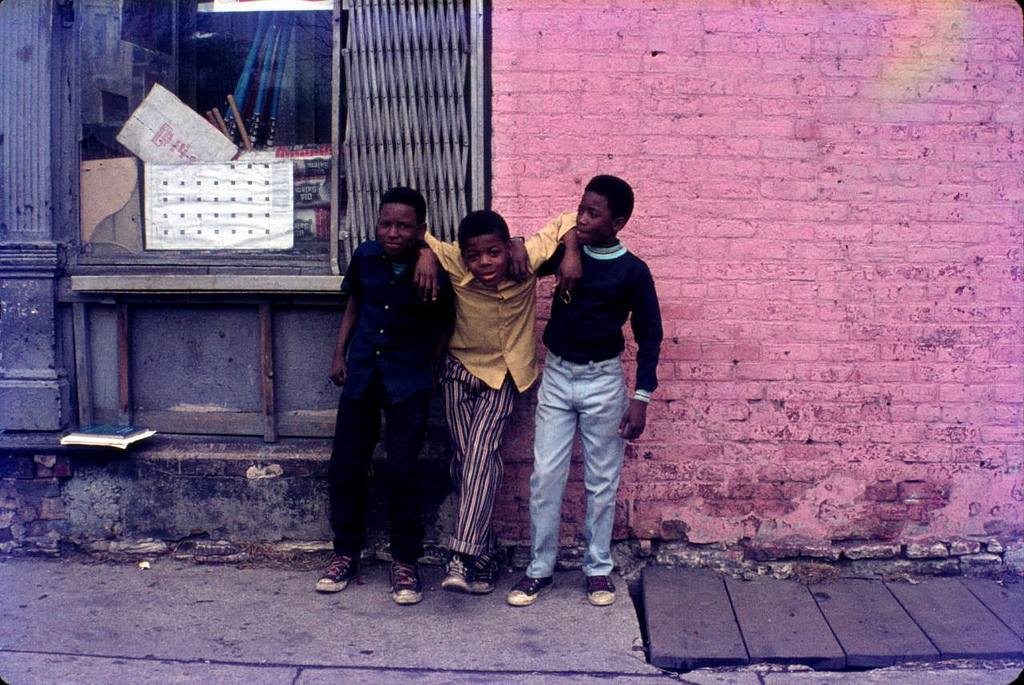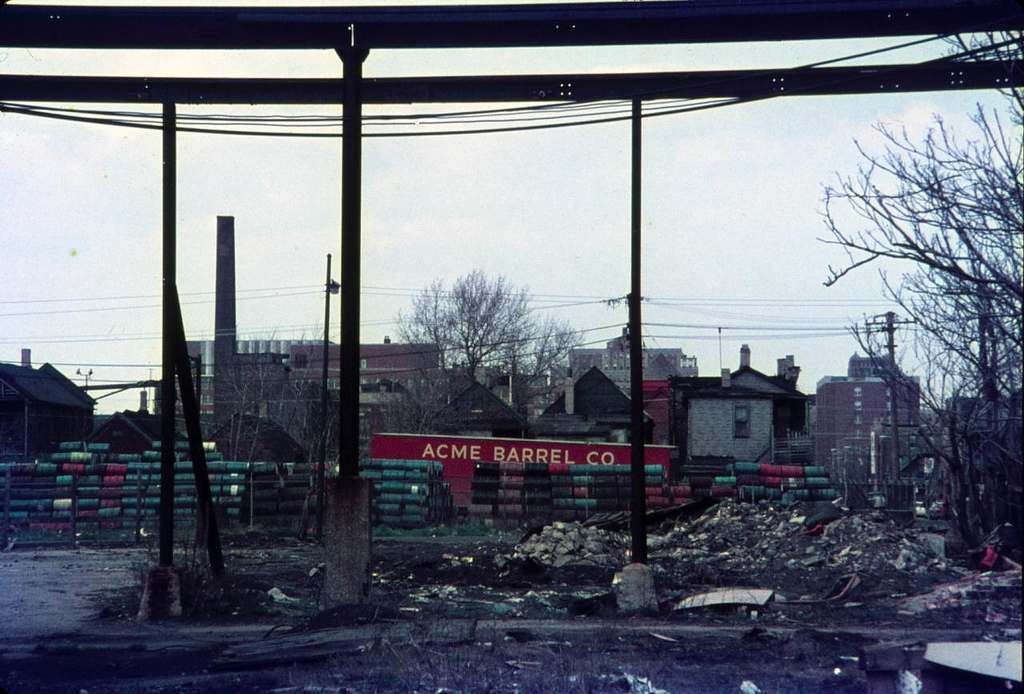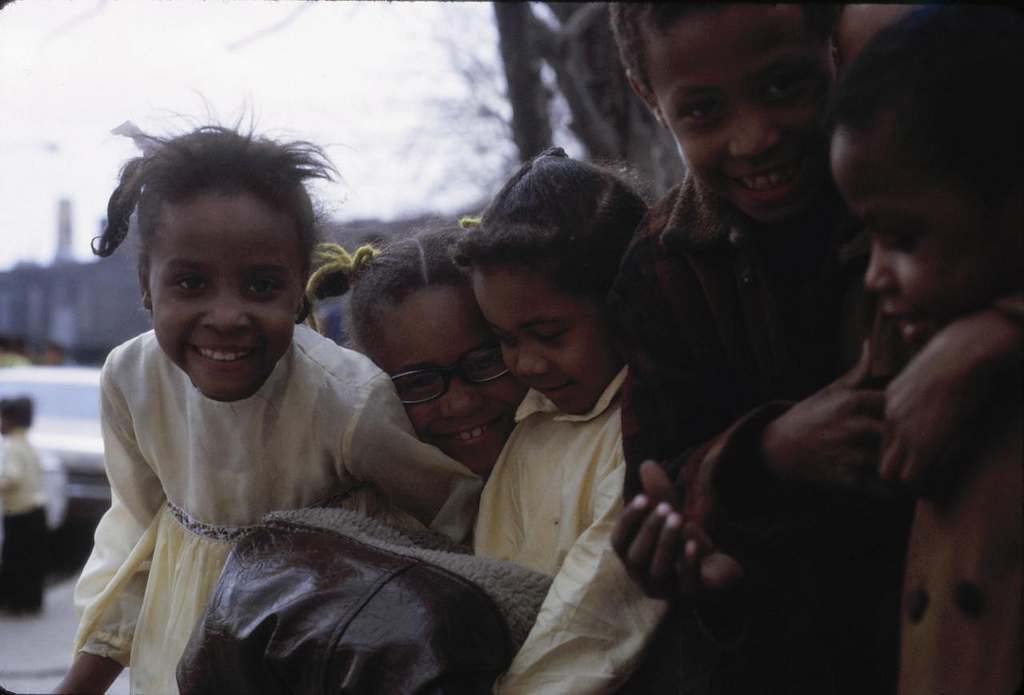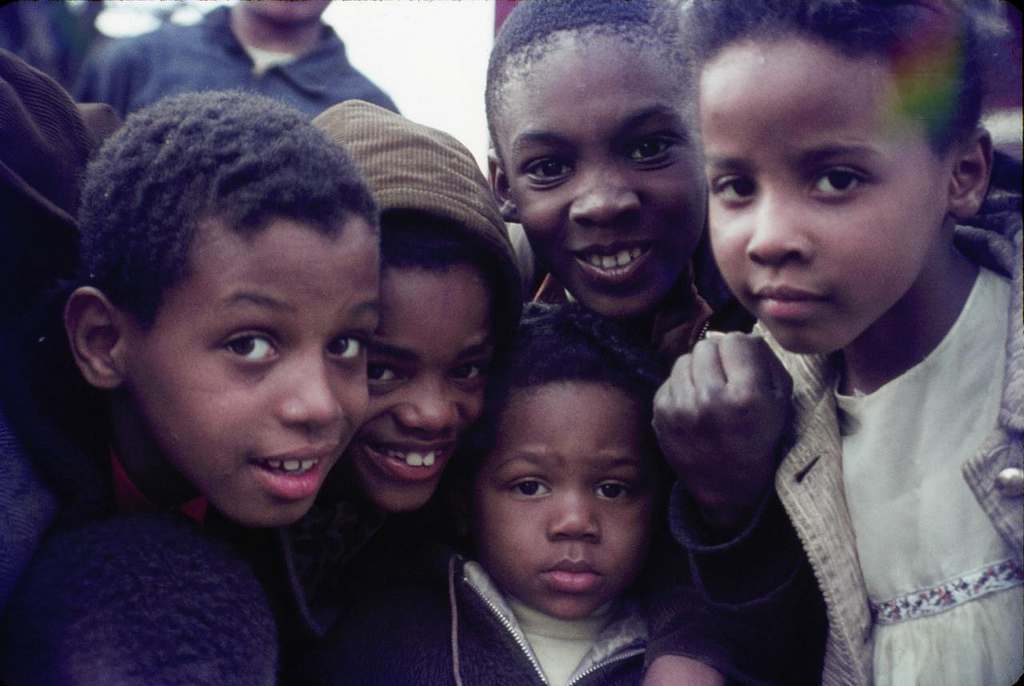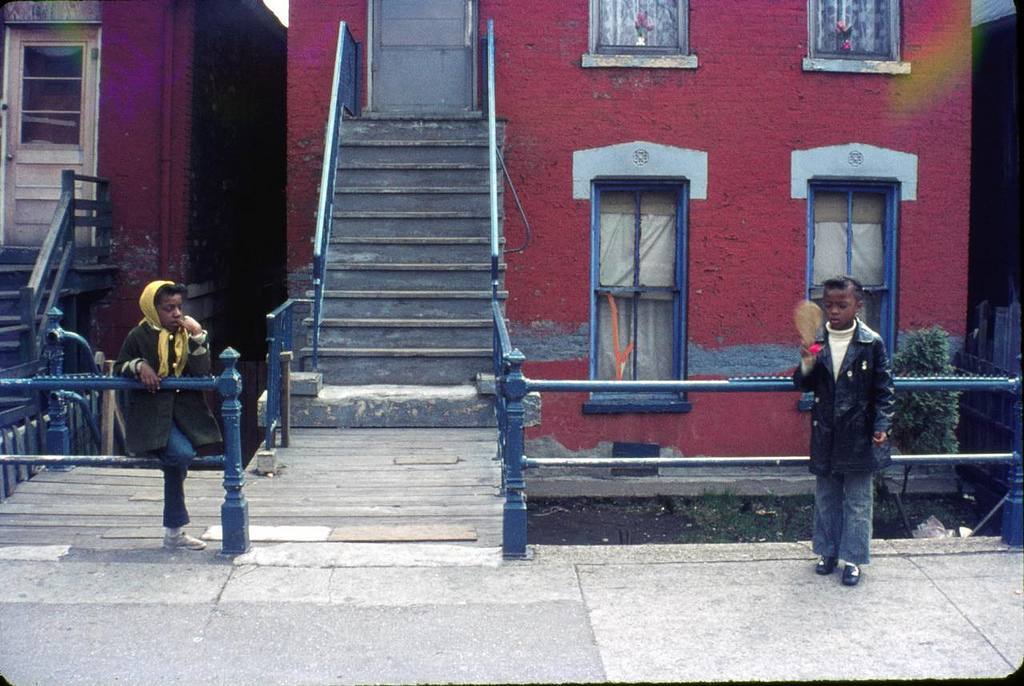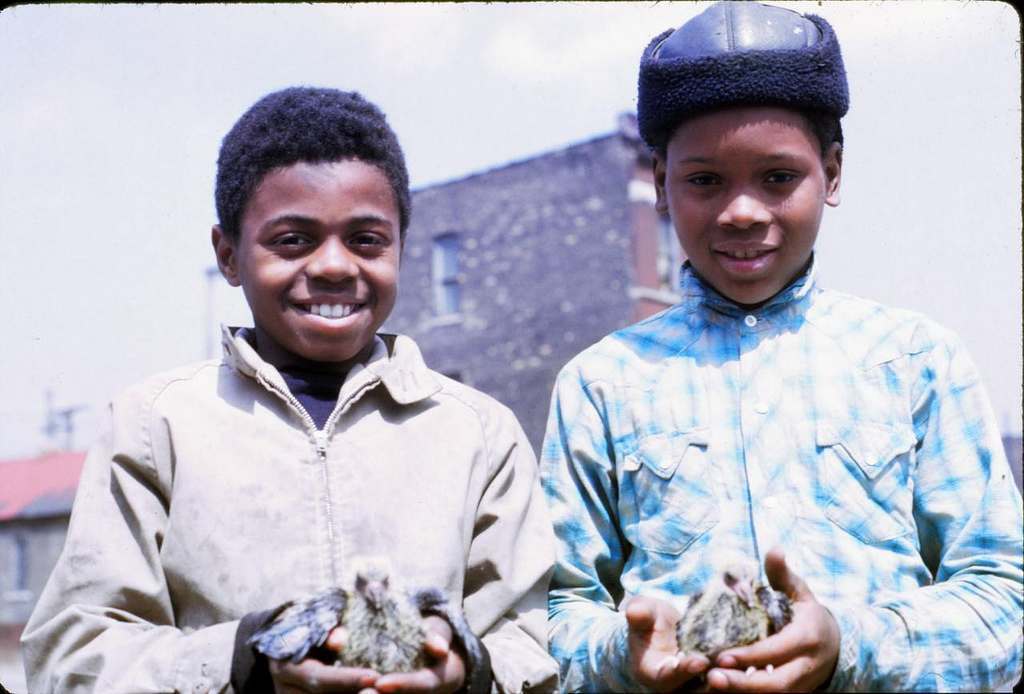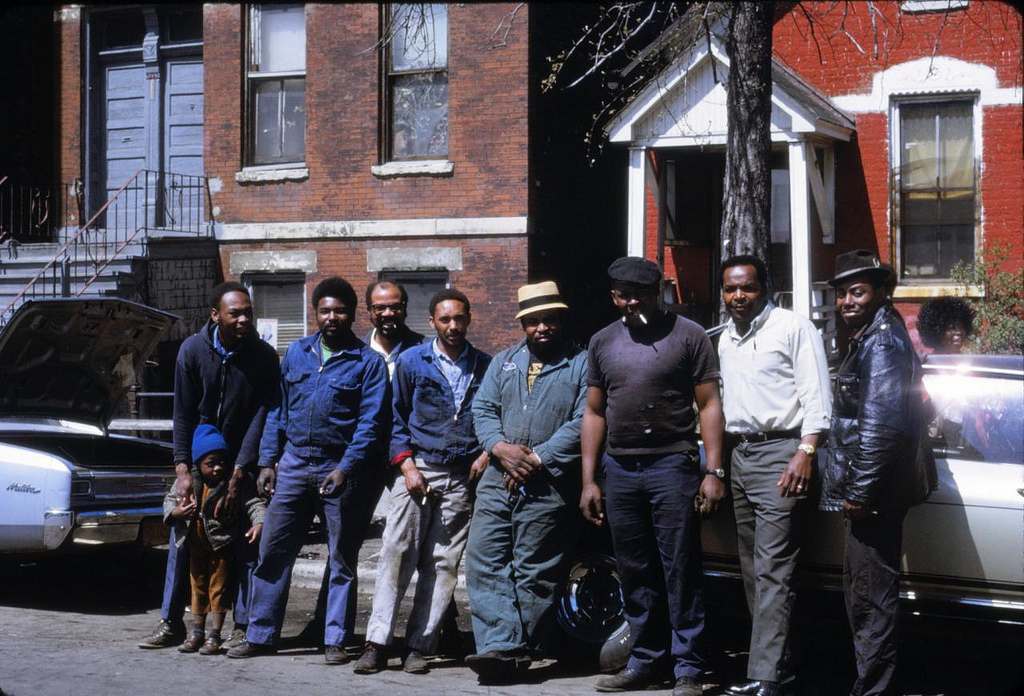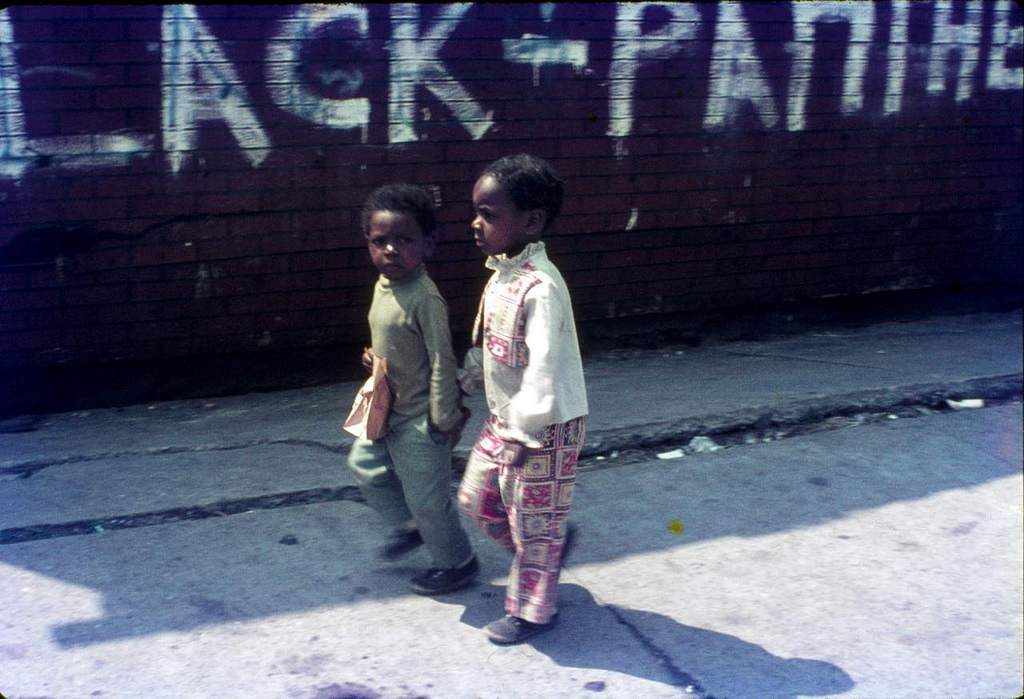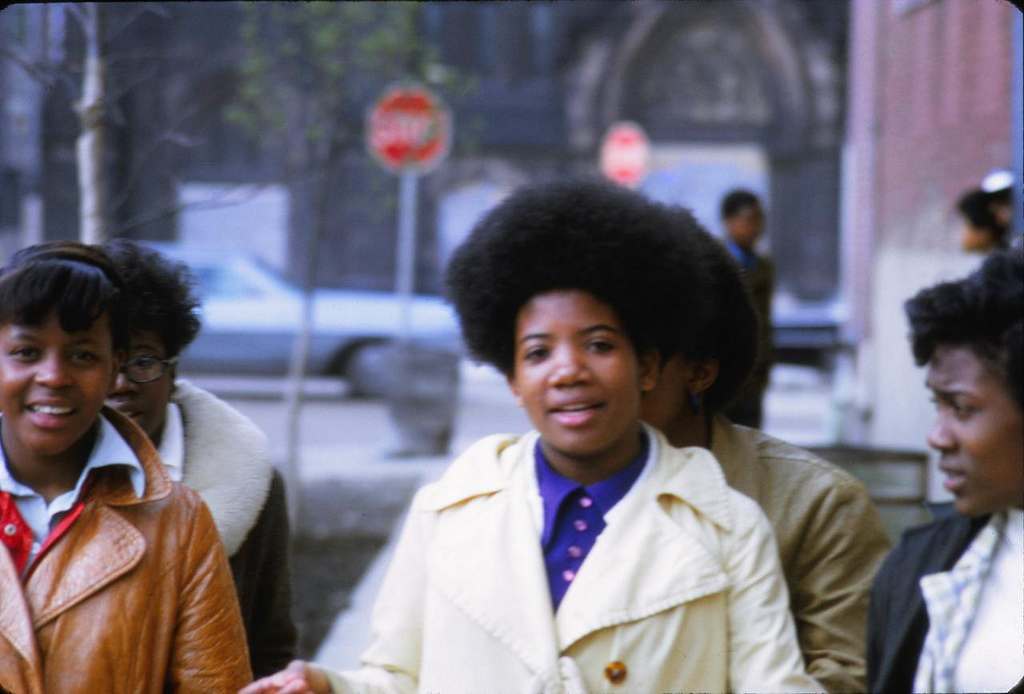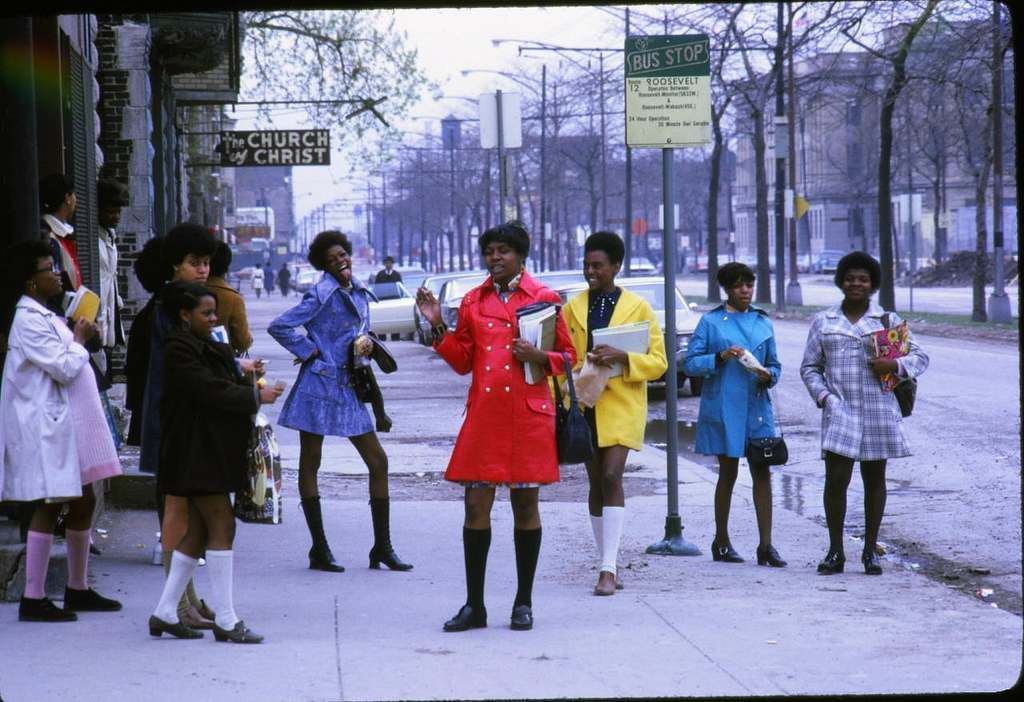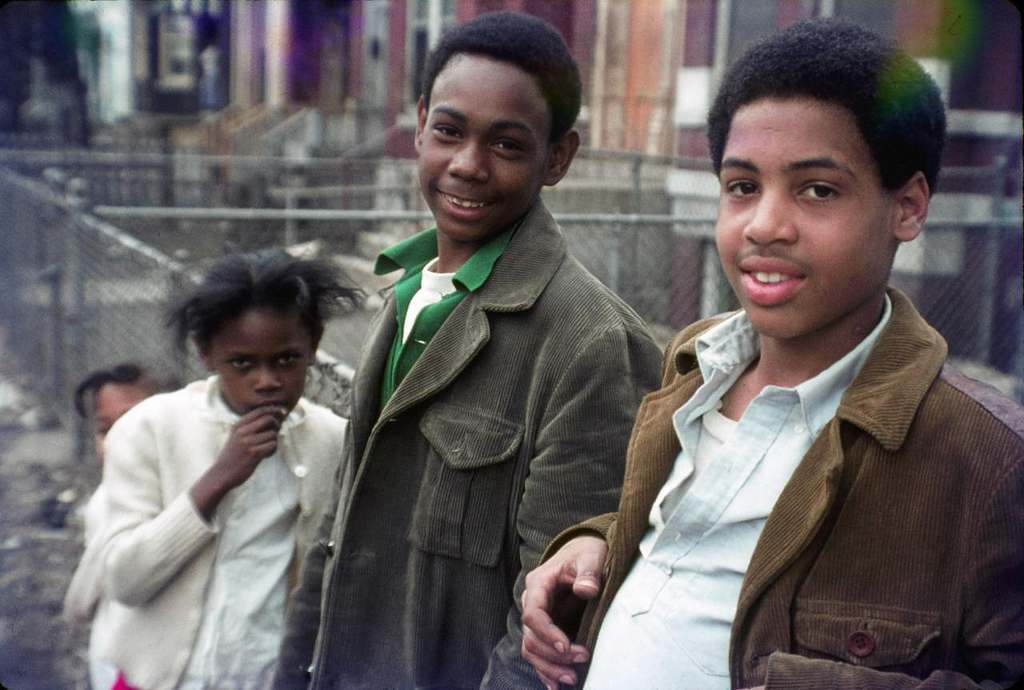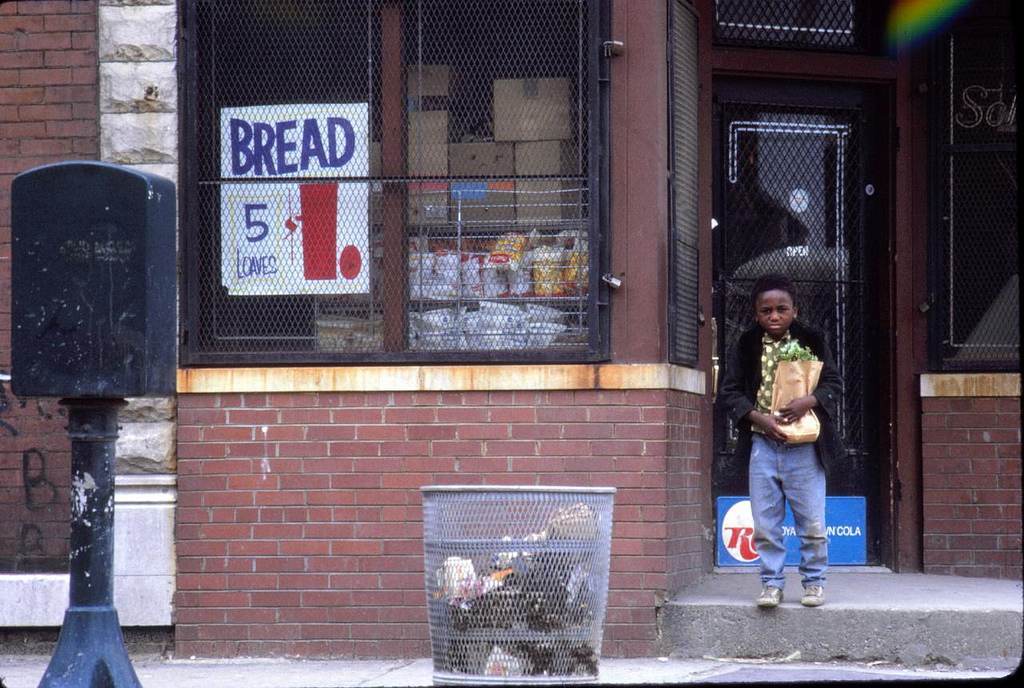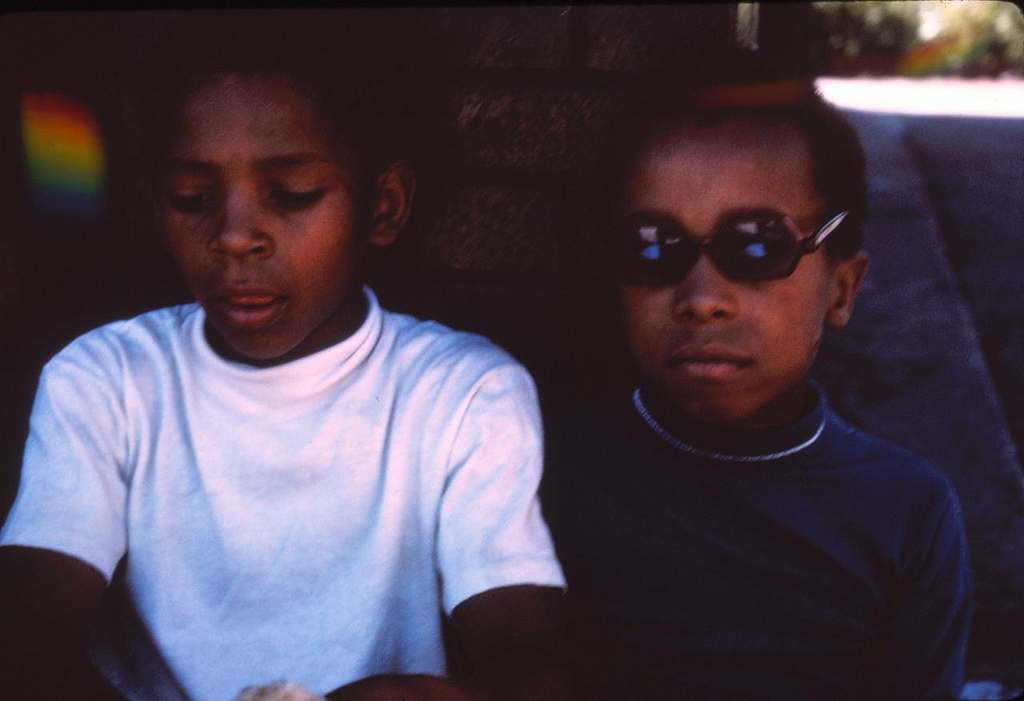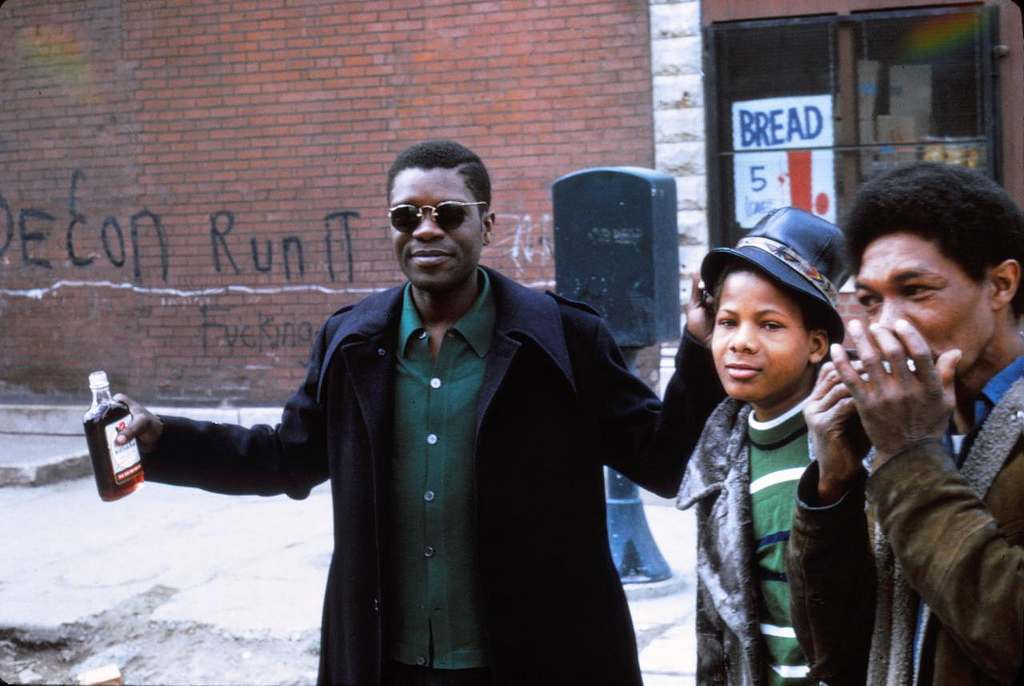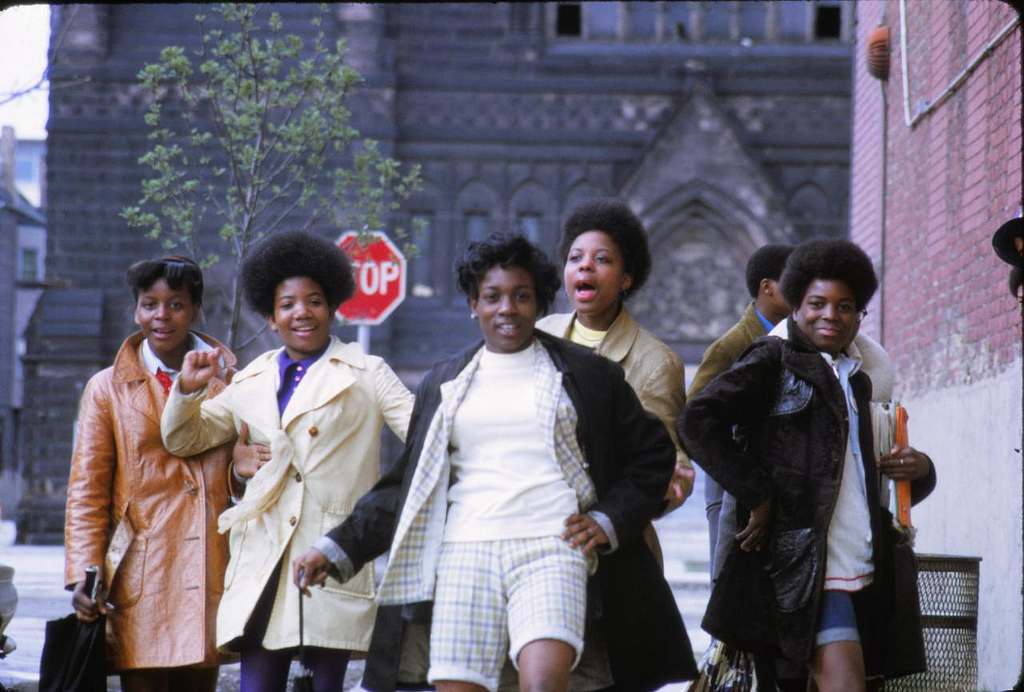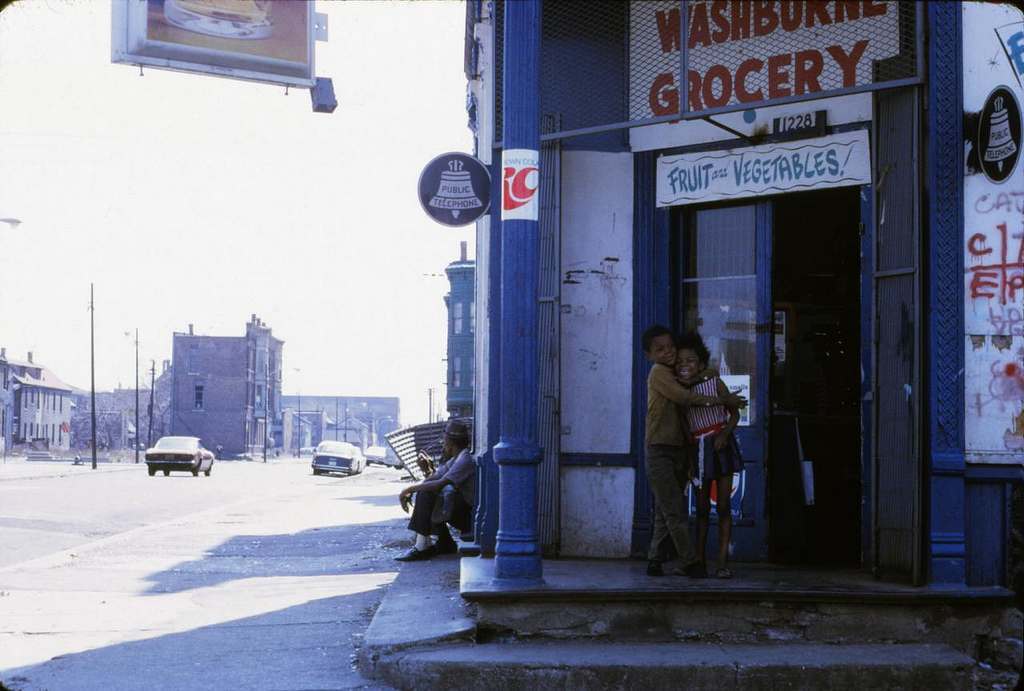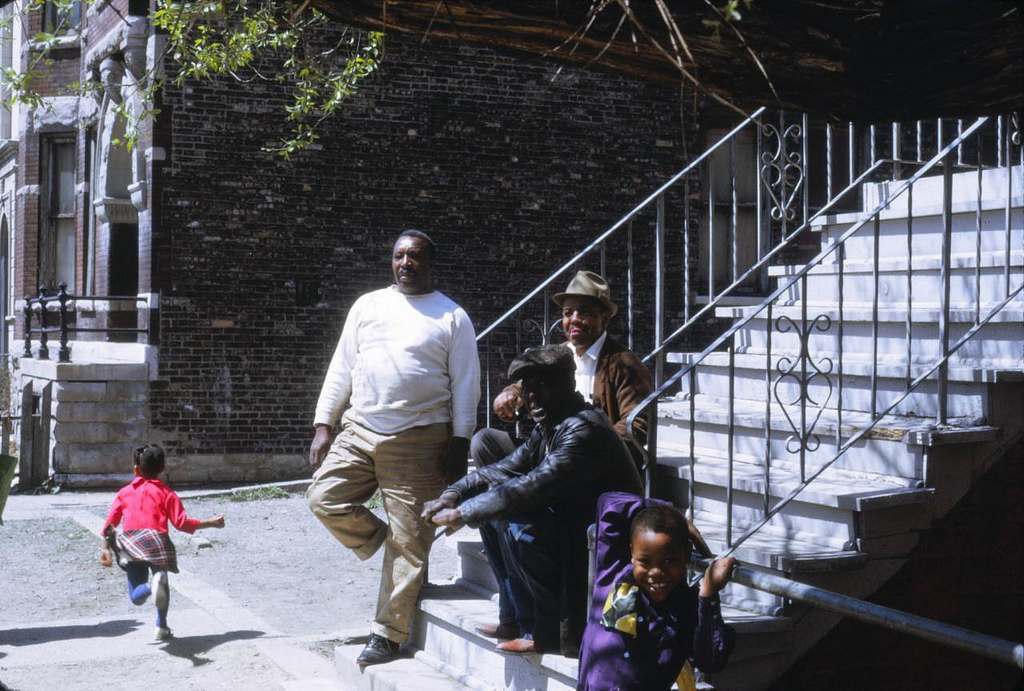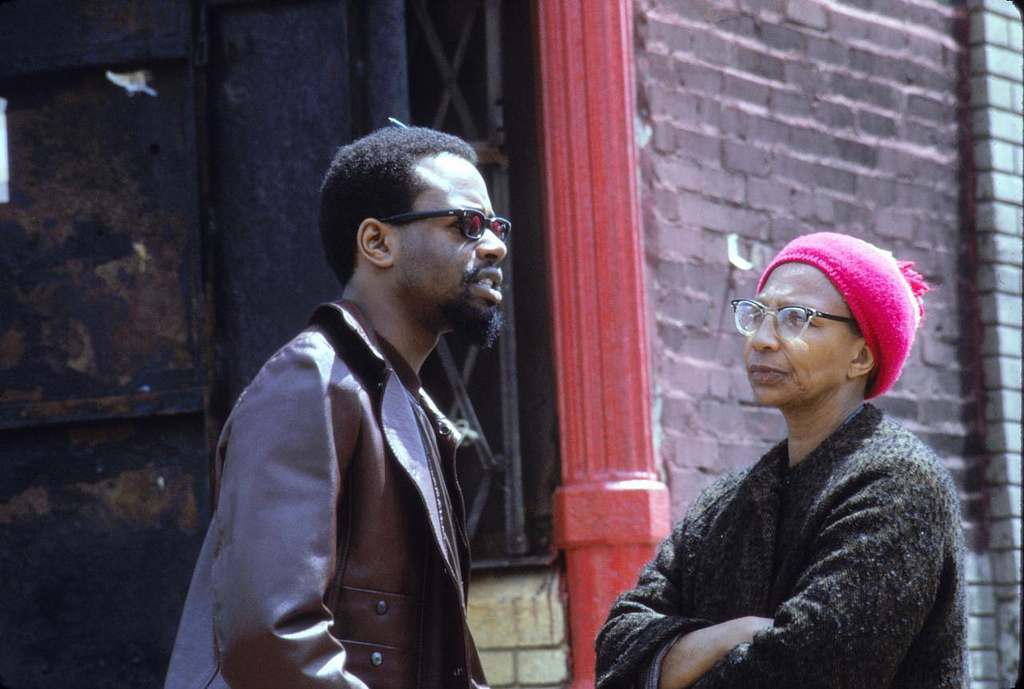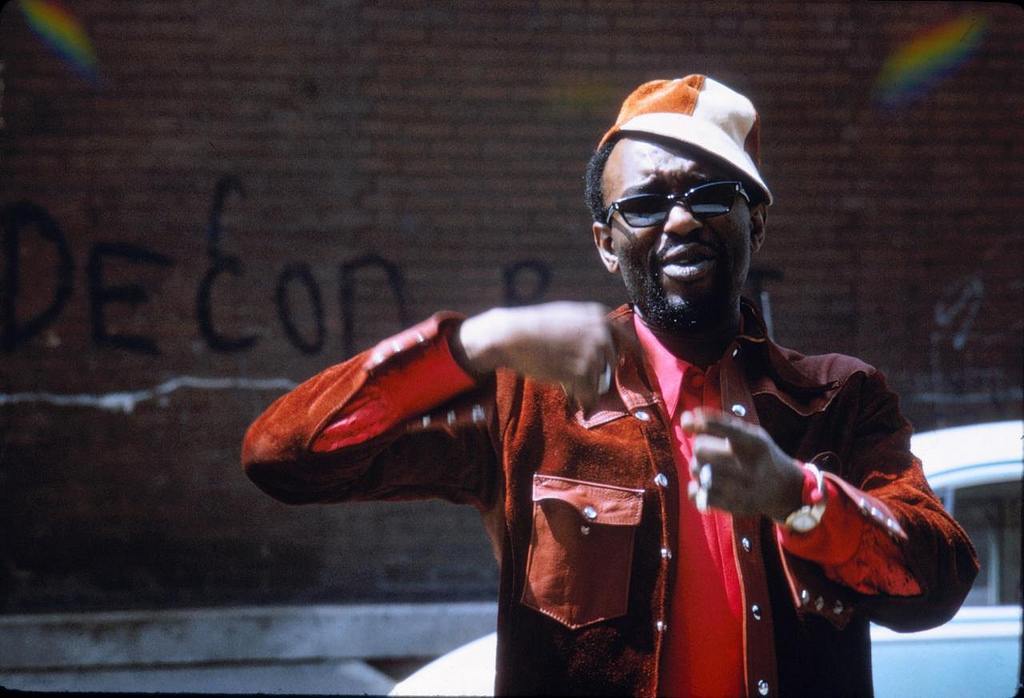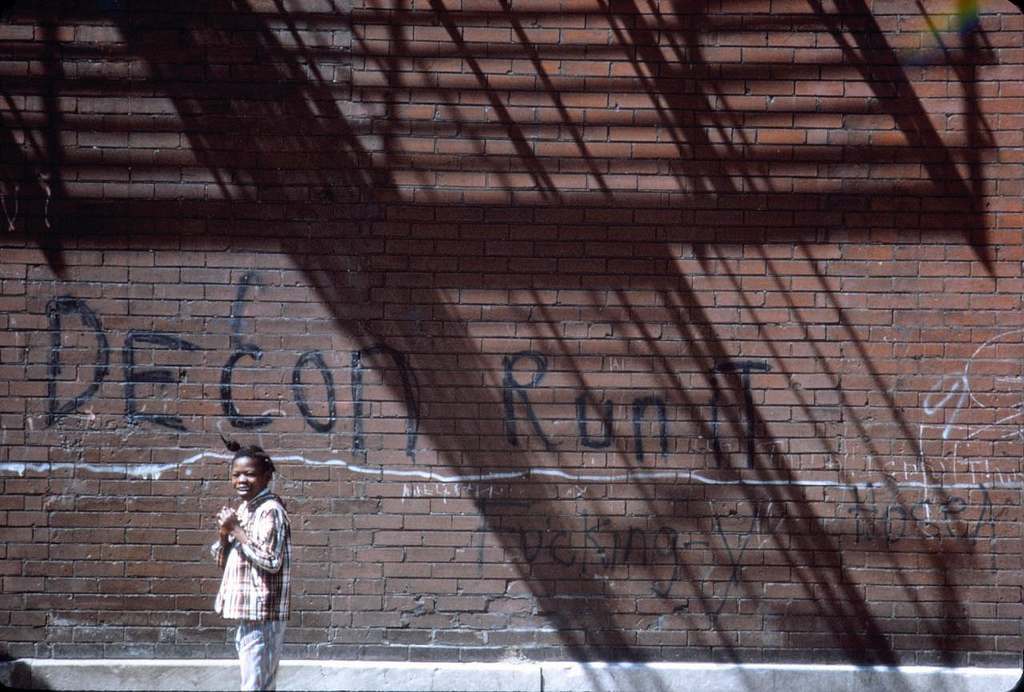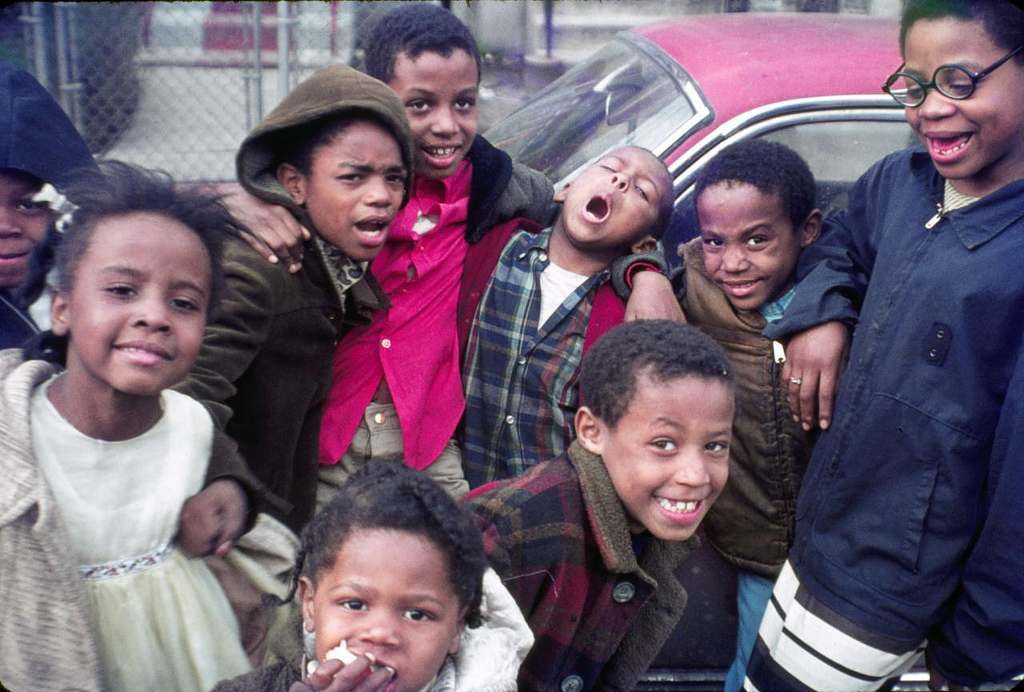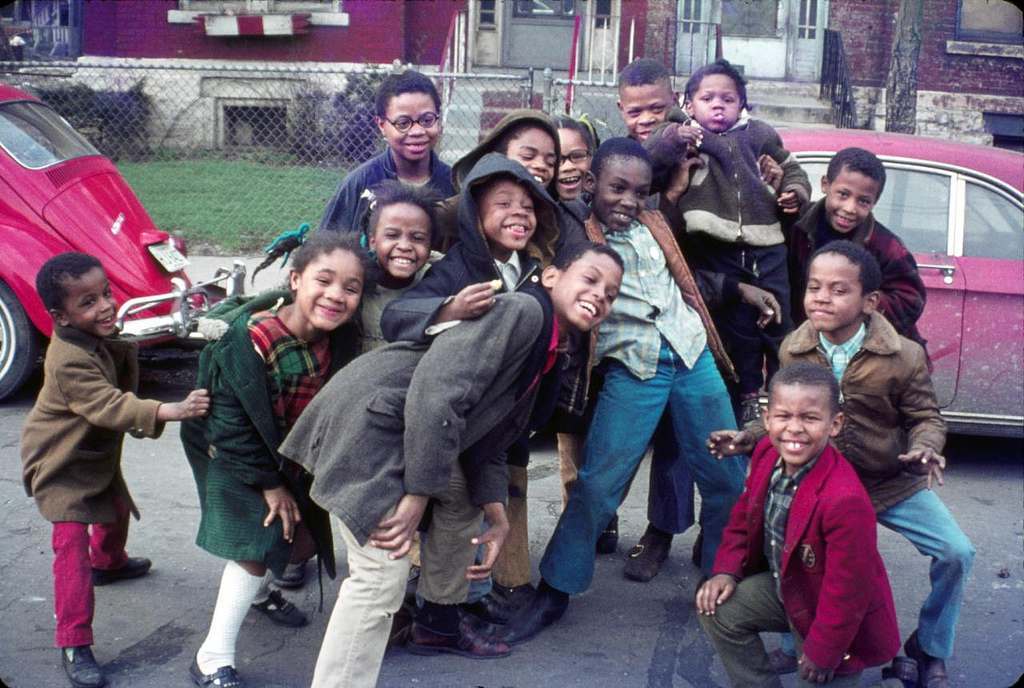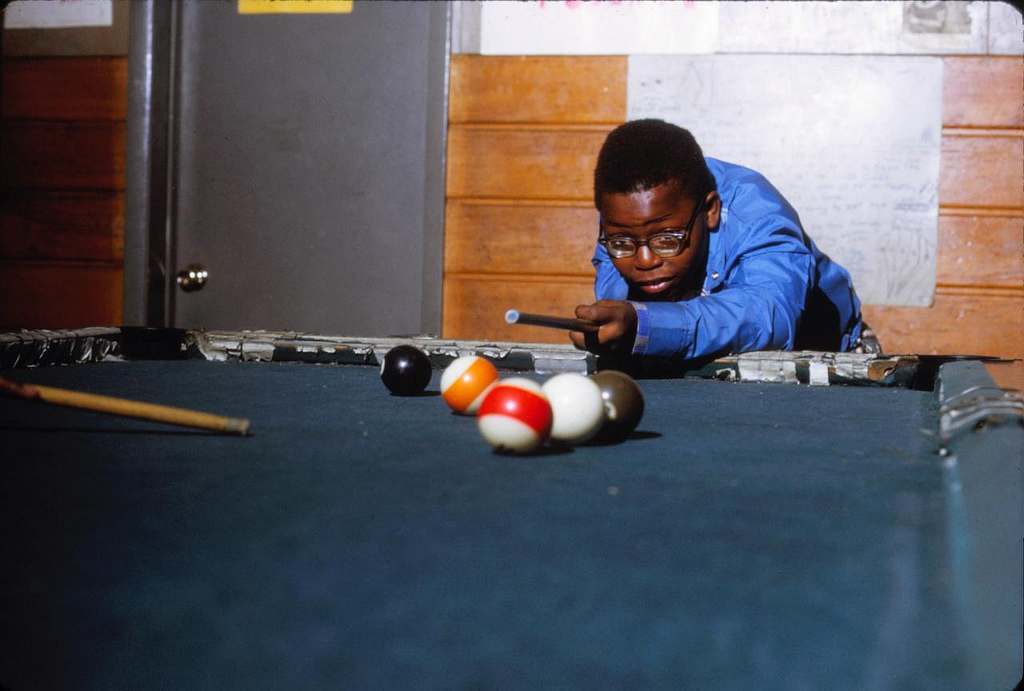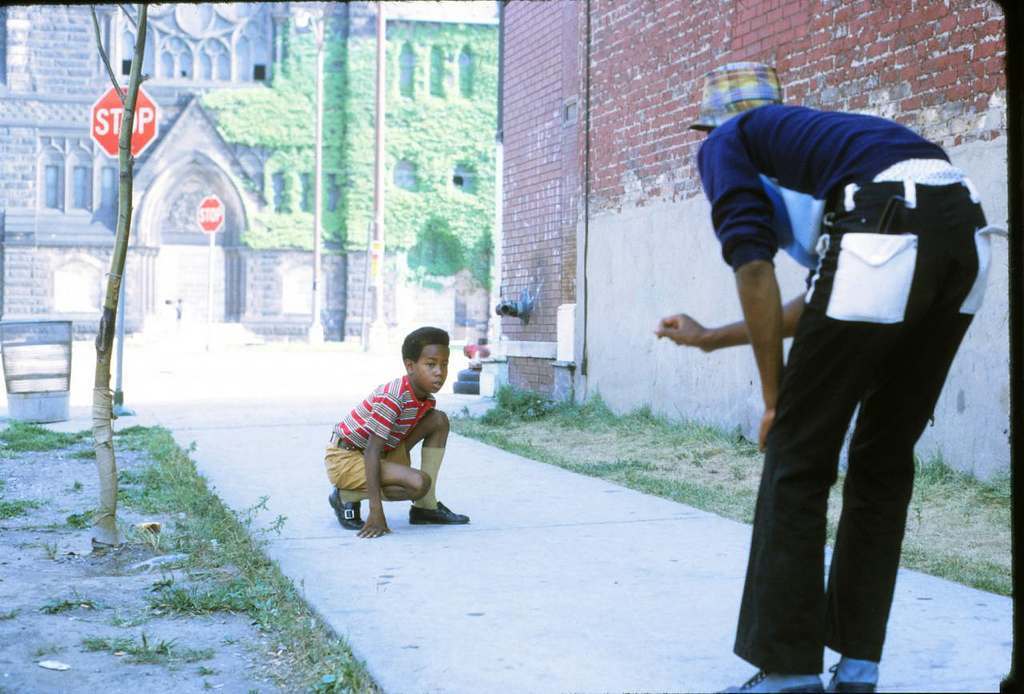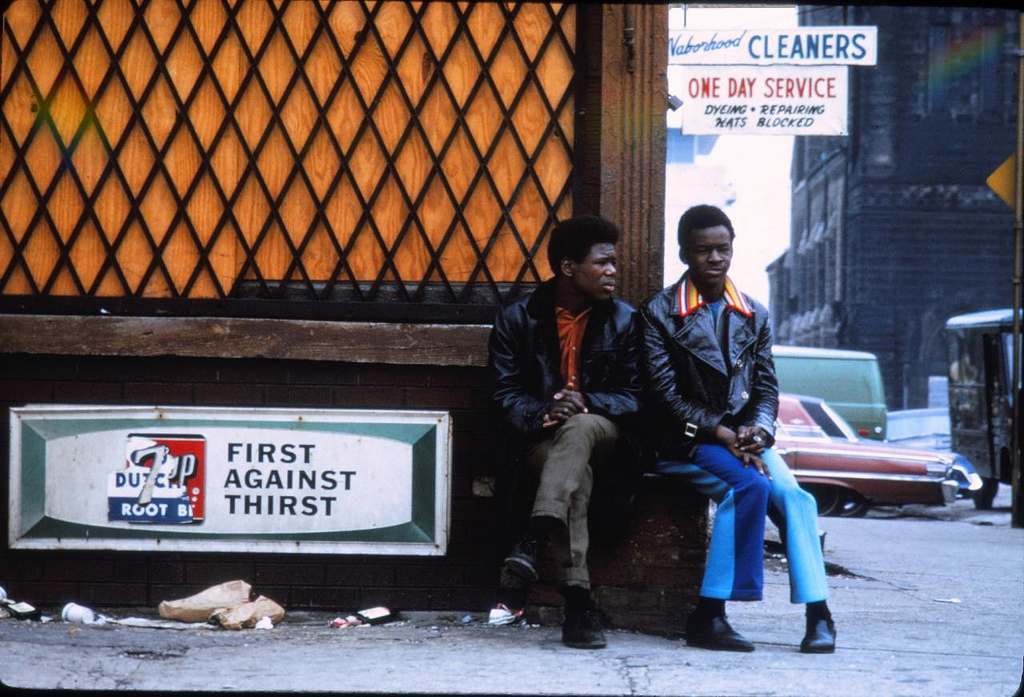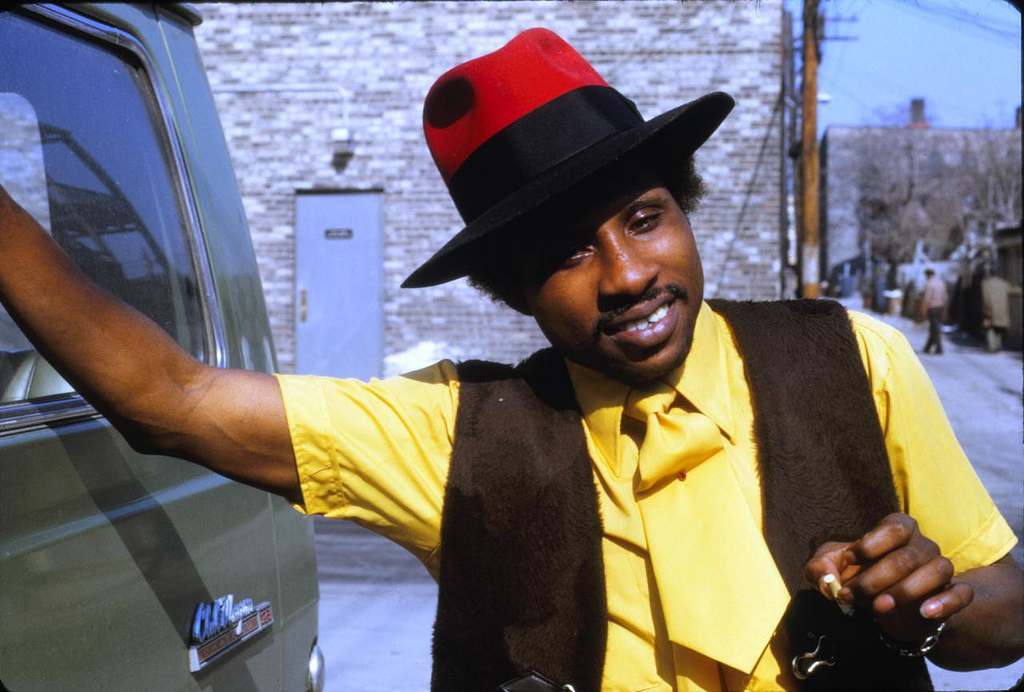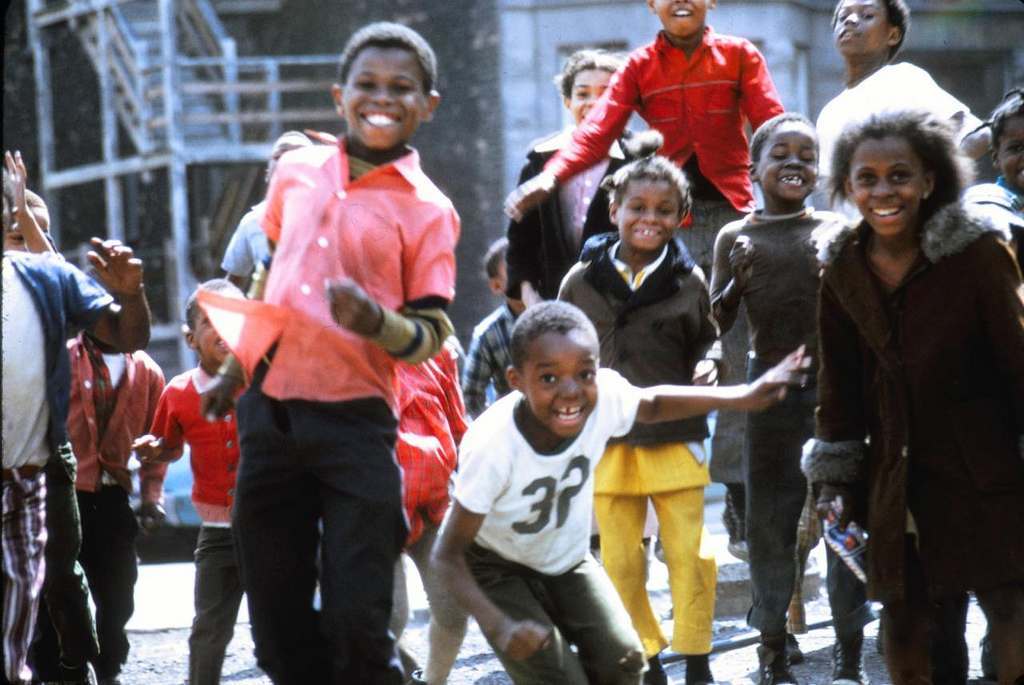 If you or anyone you know features in these pictures please tell us.