ALFREDO Di Stefano 4 July 1926 – 7 July 2014.
In August 1963, Di Stefano was kidnapped from the Real Madrid hotel in Caracas at gun-point by th outlawed Venezuelan pro-communist Armed Forces for National Liberation (FALN). He was held captive for three days before being released unscathed.
The FALN kidnapping was later written off as a publicity stunt designed to simply embarrass the Venezuelan government they were trying to overthrow.
Of course, as well as being capped by Argentina, Colombia and Spain, Di Stefano will forever be synonymous with the regal Real Madrid side of the 1950s and early 60s – playing 282 games for Los Blancos and scoring 216 goals on his way to eight Primera Division titles, five European Cups and two Ballon d'Ors.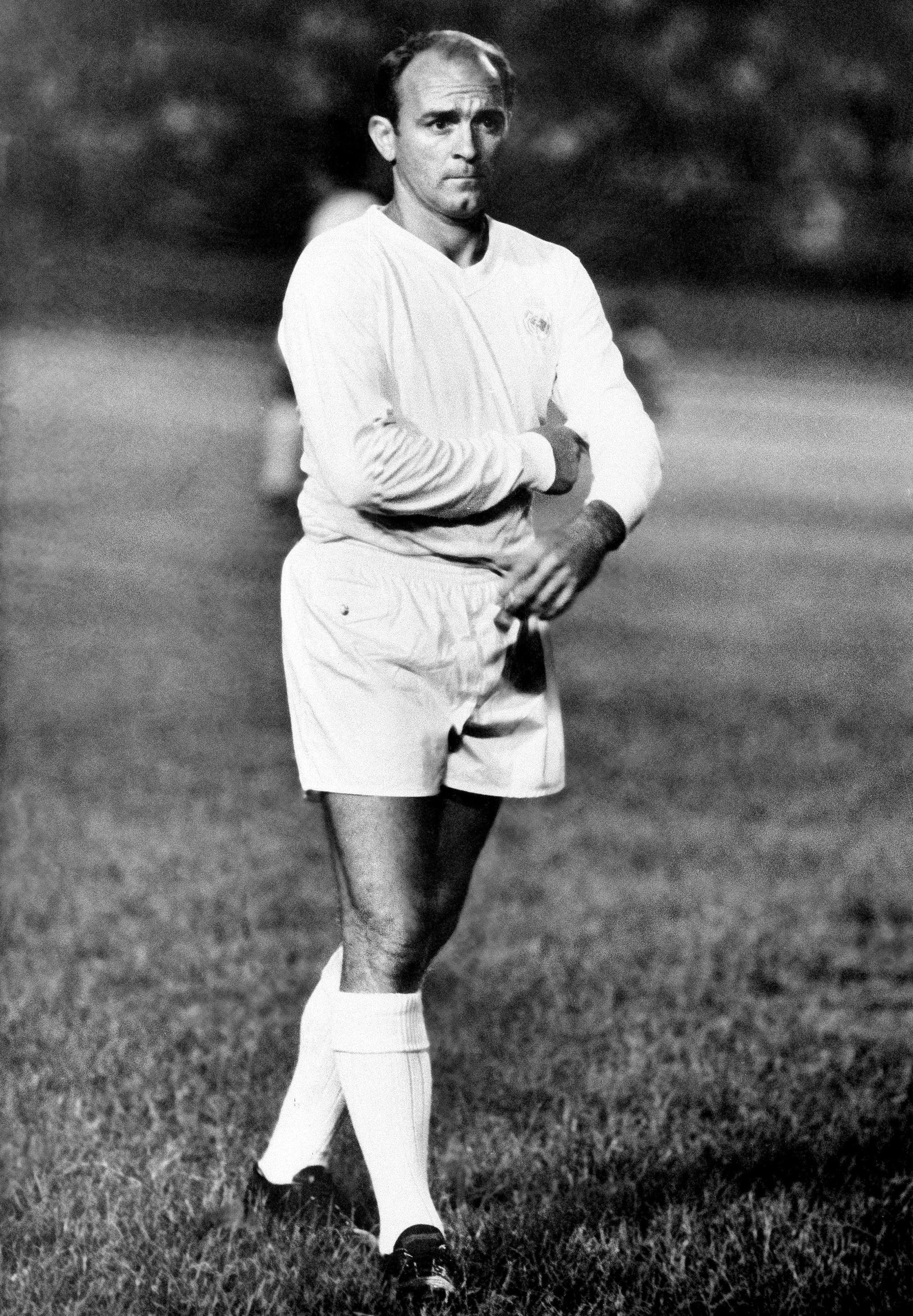 Anyway, here's a couple of fantastic little scenes taken from the "La Saeta Rubia" (The Blonde Arrow) movie from 1956, showing Di Stefano training at Real Madrid as well as taking a coaching session with some local kids.
And he was a pretty useful player, too:
Spotter: WhoAteAllThePies