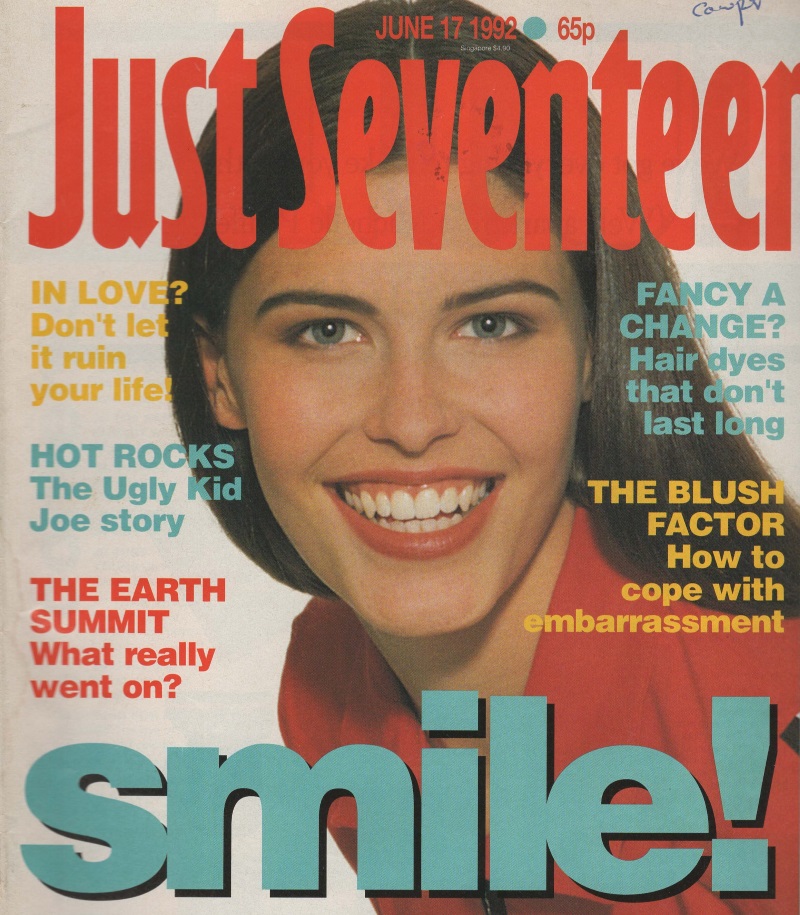 Just Seventeen – the Bible of teenage girls all over Britain. In reality though, it was mainly read by 8 year olds who'd nicked their older sisters' copies.
I regularly stole my big sister's Just Seventeens, then went to my super top secret hiding place (my room) to read them. It's a good job I did, because when I actually reached the age of seventeen, I was far too busy going to the pub to read magazine articles about Boyzone and making your own lip balm.
But, then, it never was for young adults. Just Seventeen's launch editor, David Hepworth, revealed how the magazine's name came about:
"It's always funny to reflect on the names that magazines could have had. Steve Bush, the art director, wanted to call it 'Sasha'. We had to call it Seventeen because that was the right title for a magazine for 14 year olds. The publishers of the American magazine of the same name made legal noises and so we had to come up with an alternative. Peter Strong, the publisher, suggested adding the word 'just'. It wasn't until years later I realised he must have got that idea from the Beatles song I Saw Her Standing There.
But back when I was a kid in the early 90s, I loved Just Seventeen. During my hours of illicit reading, I would pore over every page, not fully understanding anything but agreeing with it like I did.
I even found the adverts interesting, as they were for 'grown up stuff'. Looking back they were nothing of the sort, but Tampax and CDs were the height of sophistication to me. I'd like to share some of these adverts now. Tucked away in between articles about crimpers and how to show a boy you like him without even looking at him were ads targeted at the modern, aspirational girl. And adverts for "temp'ry tattoos". Let's take a look –
1. Make your Fathers Day at Woolworths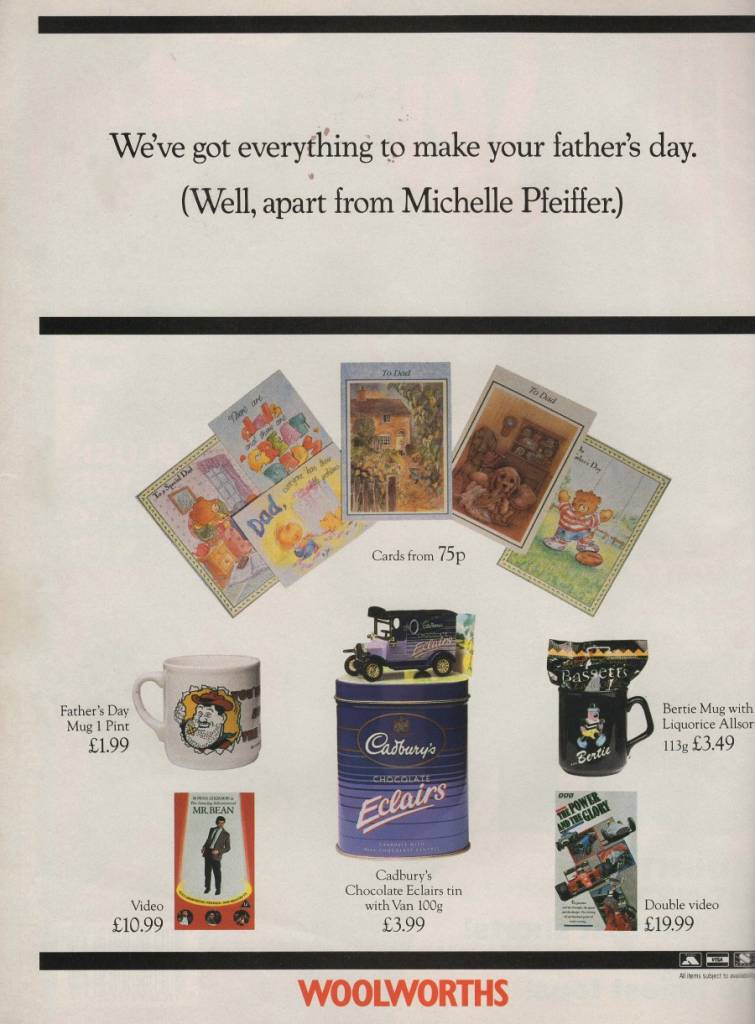 An ad implying that not only does your dad love Mr Bean and chocolate eclairs, but also that he would leave your mother for Michelle Pfeiffer given half the chance. My dad wouldn't do this. He's in love with some weathergirl from Sky News.
2. Stay cool with Coca Cola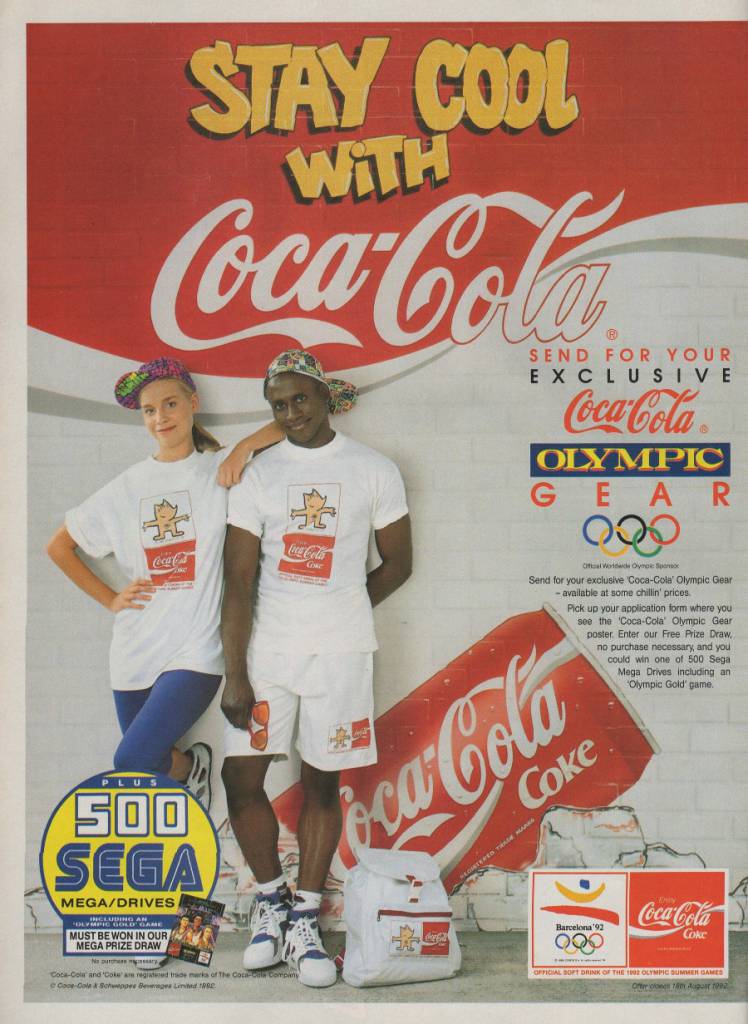 And win a Sega Mega Drive, no less! I think they mean you can win one of the 500 they have, not all 500, as that would be a bit pointless. Also featured is an invitation to buy some official 1992 Olympics merchandise at "chillin' prices". Look how rad those people are. I can't choose between their hats.
3. Robbie Craig's new single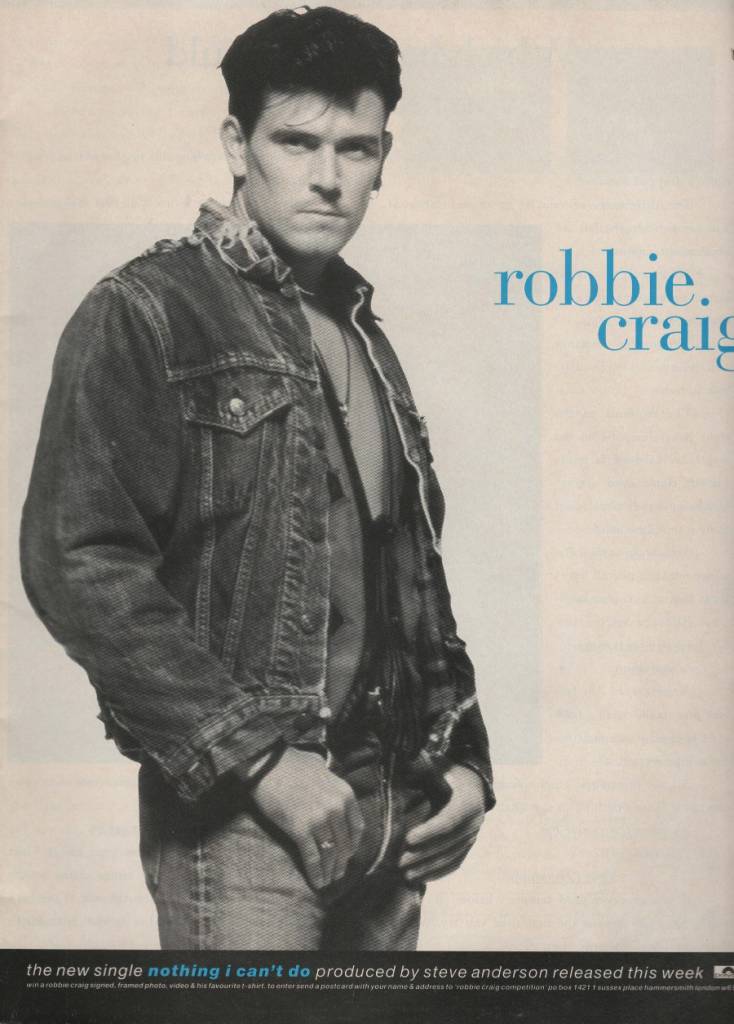 I have no idea who Robbie Craig is, but he had a new single out in 1992, and I think he's a 'hunk'. Double denim alert.
4. Personalised cosmetics from Pia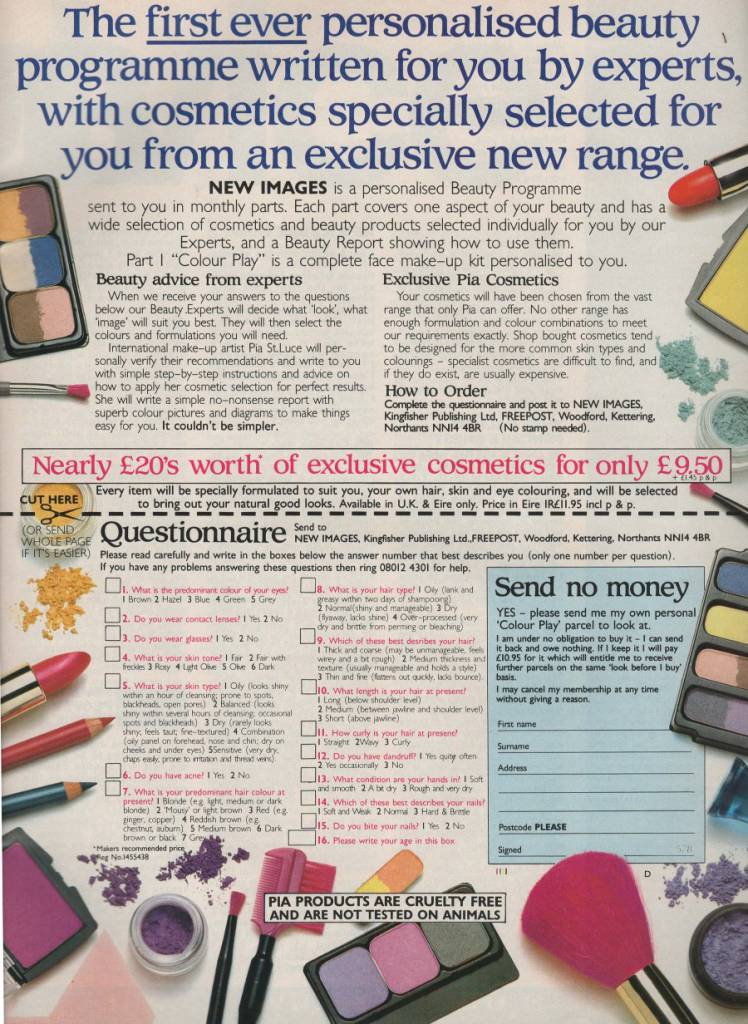 I always wanted to send one of these forms off, but I never had any money, having spent it all on chocolate and the Beano. Simply fill in the questionnaire, and "our Beauty Experts will decide what 'look', what 'image' will suit you best." I think they mean they'll send you some eyeshadow that goes with your hair. I don't think I was even allowed to wear make up at the time, so if I ever had sent off for this, I'd have probably just played with the make up until it all got broken or lost.
5. TSB help you buy trainers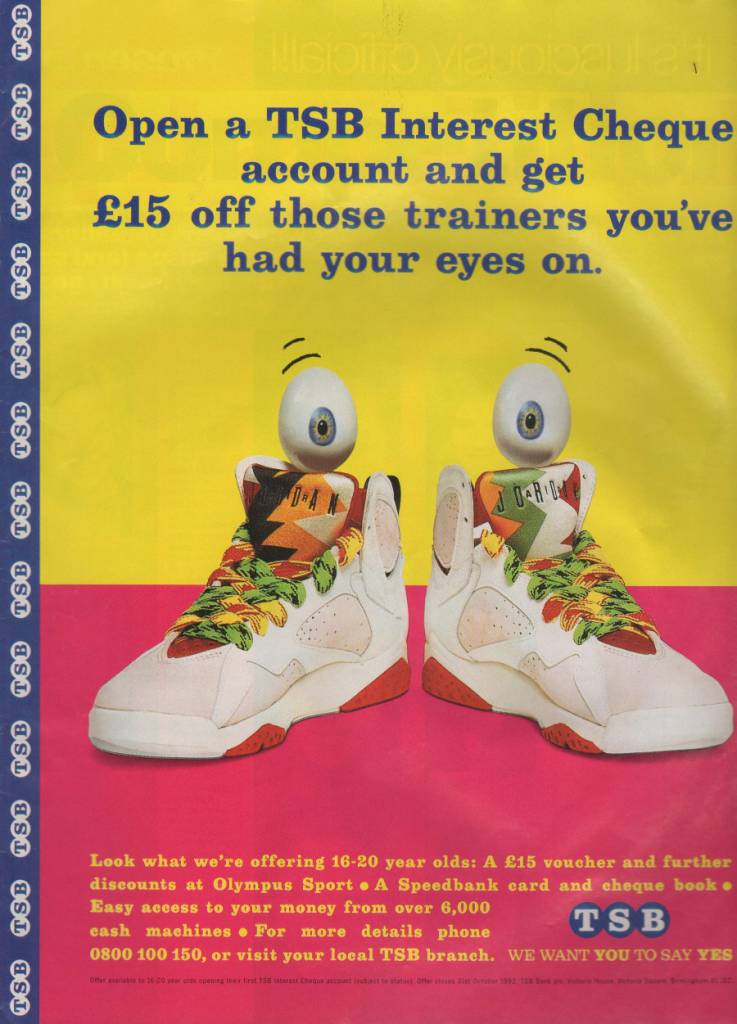 TSB have made their way back to the high street recently, but they haven't yet regained the iconic status they had in the 80s and 90s. 16 – 20 year olds opening an account can get £15 off at Olympus Sport, and their own chequebook! Very swish. Sadly the offer closes on October 31st 1992, so I might have missed the deadline.
6. Michael Jackson and tapes
Sony have teamed up with Woolworths to offer you the chance to win Michel Jackson concert tickets. If you don't win the competition, you can use the tapes to record snippets of his songs off Atlantic 252.
7. Temp'ry tattoos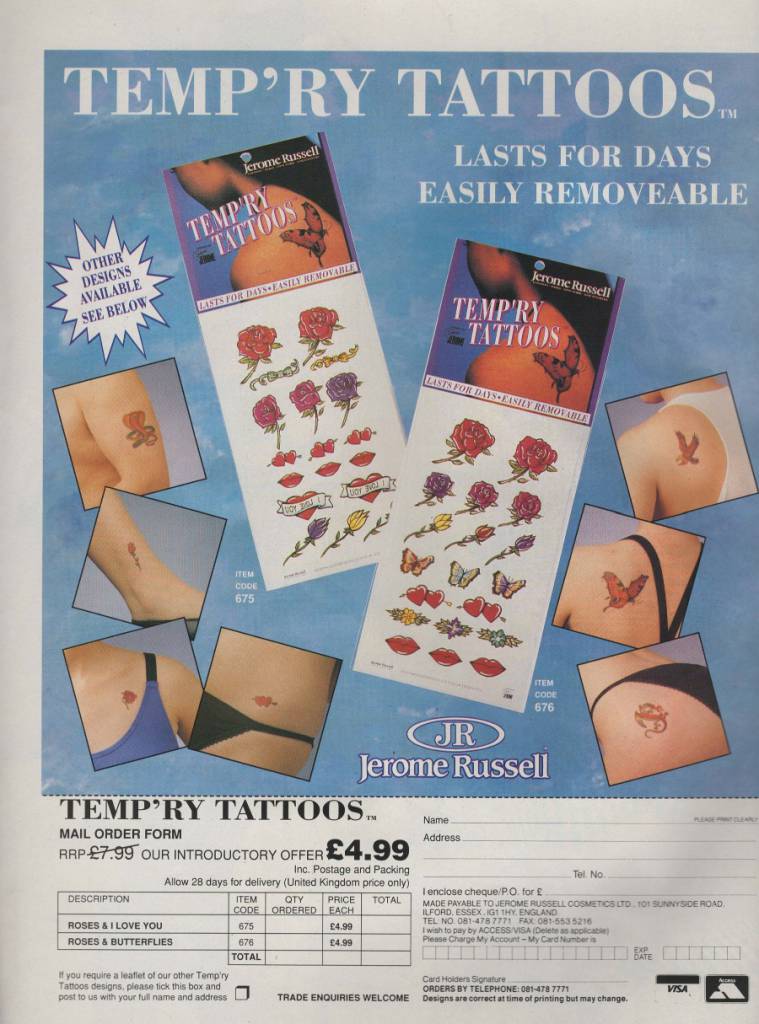 No idea why they've used an apostrophe there. Back in 1992, rub-on tattoos weren't nearly as ubiquitous as they are now. If you put one on, it wasn't beyond the realms of possibility that your friends would think you'd got an actual tattoo. For cool points, let them think your tattoo is real. When it starts peeling off a few days later, act nonchalant and claim that you "got bored with it" so you're having it removed a bit at a time.
Follow Jenny on twitter @theworldofcrap and her website.