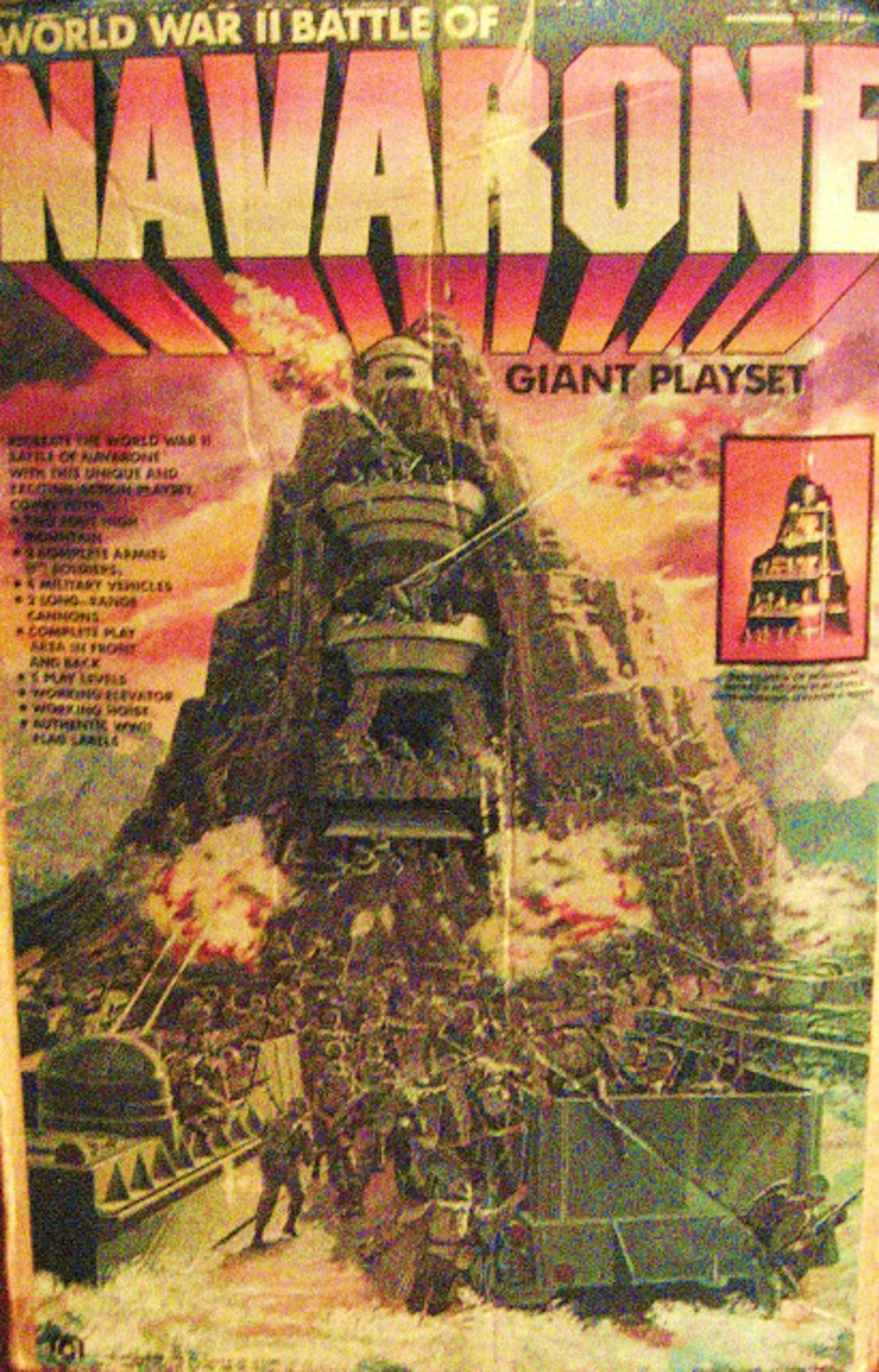 One of the greatest non sci-fi playsets of my childhood in the 1970s-80s was this impressive "Famous World War II Battle of Navarone Giant Playset."
This Marx Toy was distantly related to Alistair Maclean's 1957 novel The Guns of Navarone, a narrative that focused on a team of Allied soldiers launching an assault on a German fortress on the (fictional) Greek island of Navarone.
The novel was made into a movie as "the Greatest High Adventure Ever Filmed!" in 1961, by director J. Lee Thompson, and it spawned a filmed sequel: Force 10 from Navarone.  That 1978 movie starred Harrison Ford and was directed by Guy Hamilton.
In real life, there was no Battle of Navarone (and no island of Navarone, either…), but such inconvenient truths did not prevent Marx Toy Company, in 1976, from producing this multi-level mountain fortress, replete with two armies.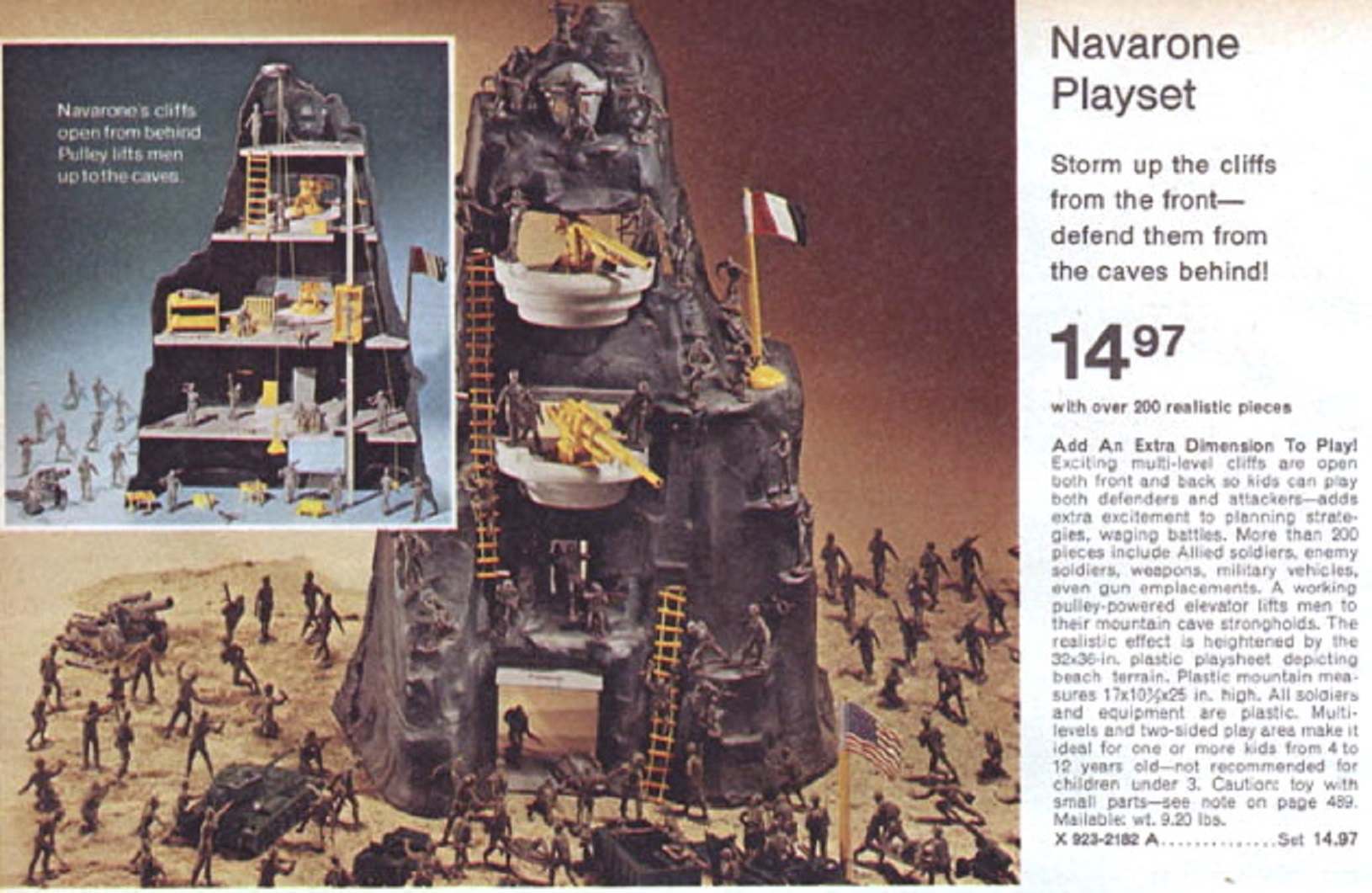 As you can see from the graphics accompanying this post, it originally sold for under $15.00 dollars. What a deal, right?
This Navarone playset is so cool a toy — a nine pound, two-foot high hunk of plastic — that it reappeared over the years under a variety of names.
In the Sears Wish Book Catalog of 1979, for, example, the same playset was marketed as "The World War II Battle Scene of Iwo Jima Jungle Mountain."  This version of the toy came with a Japanese flag, and Japanese zero planes.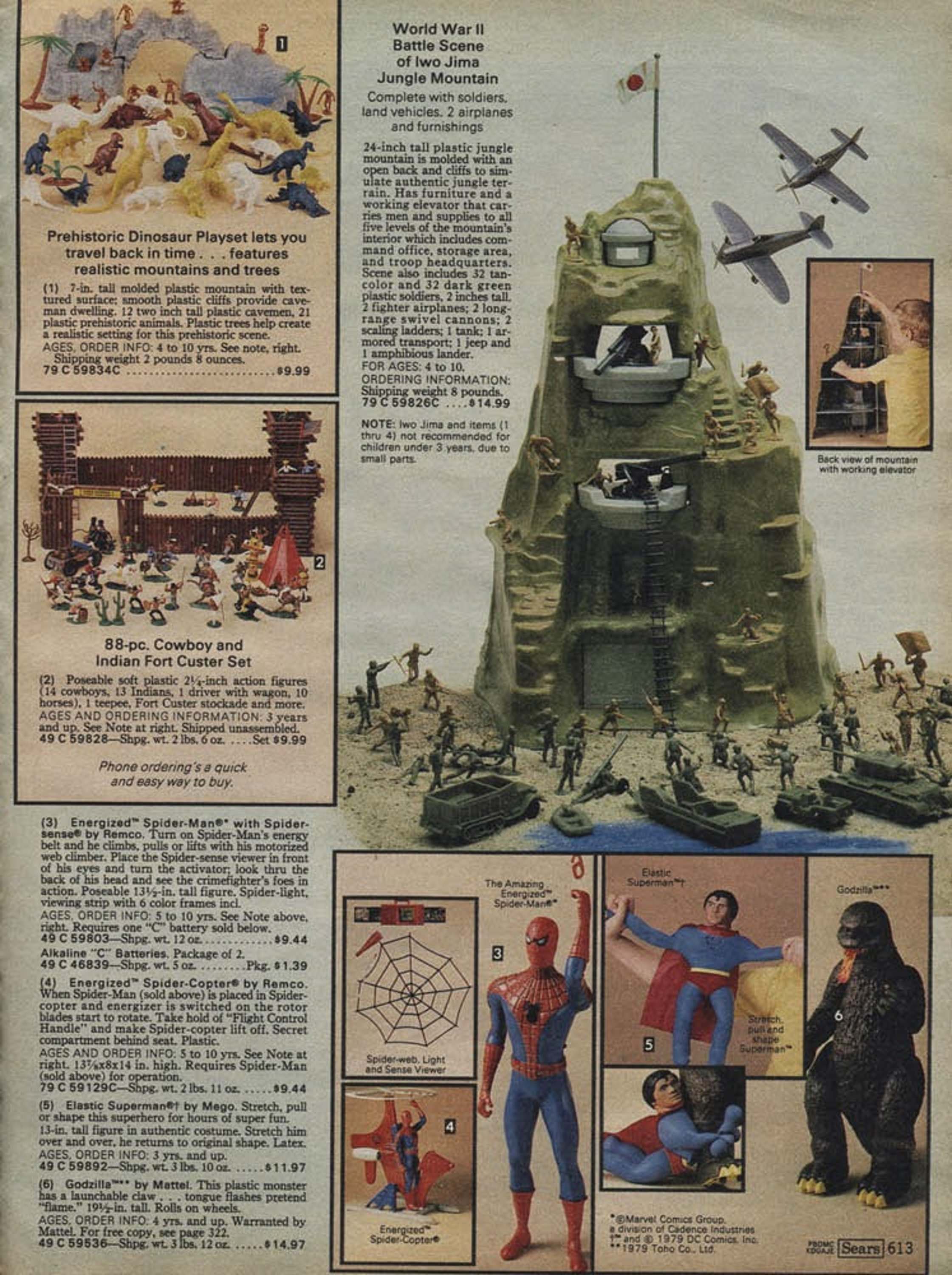 The version of the toy I own, however, is nearly identical to the two you see above, but was produced by a different toy company: Mego.  Thus I must assume that Marx sold the Navarone Playset mold at some point between 1976 and 1980.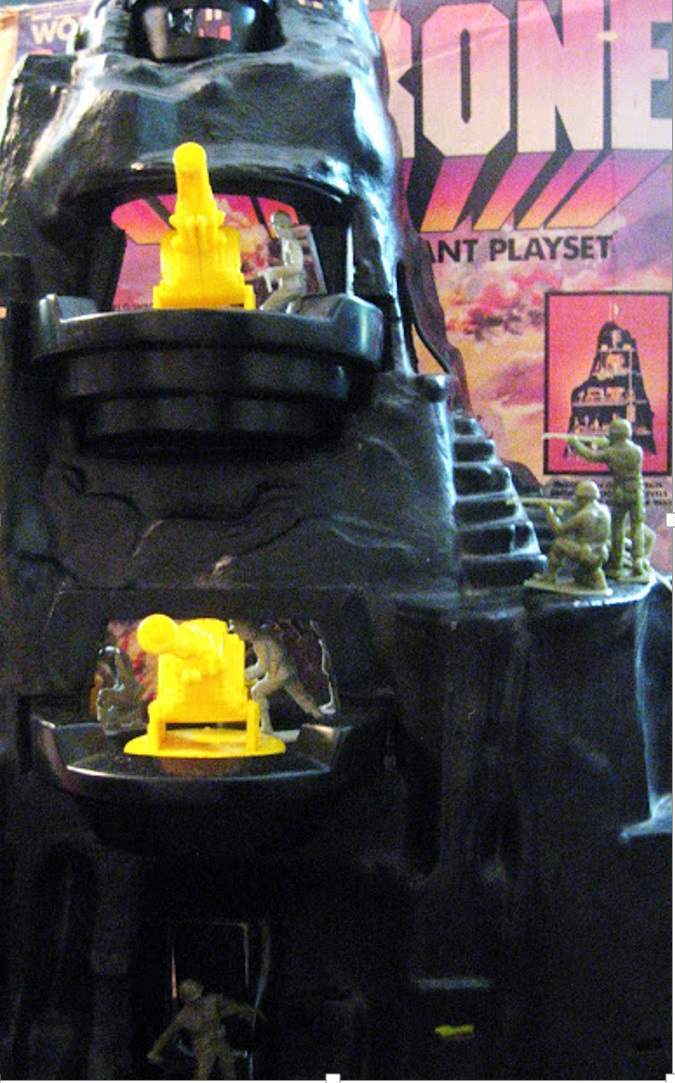 Anyway, the Mego version goes back to the Navarone mythos, and urges kids to "Recreate the World War II Battle of Navarone with this unique and exciting action playset."
It also establishes that the Navarone playset comes complete with a "Two foot-high-mountain, 2 complete armies (92 soldiers), 4 military vehicles, 2 long-range cannons, complete play area in front and back, 5 play levels, working elevator, working hoist, authentic WWII flag labels."