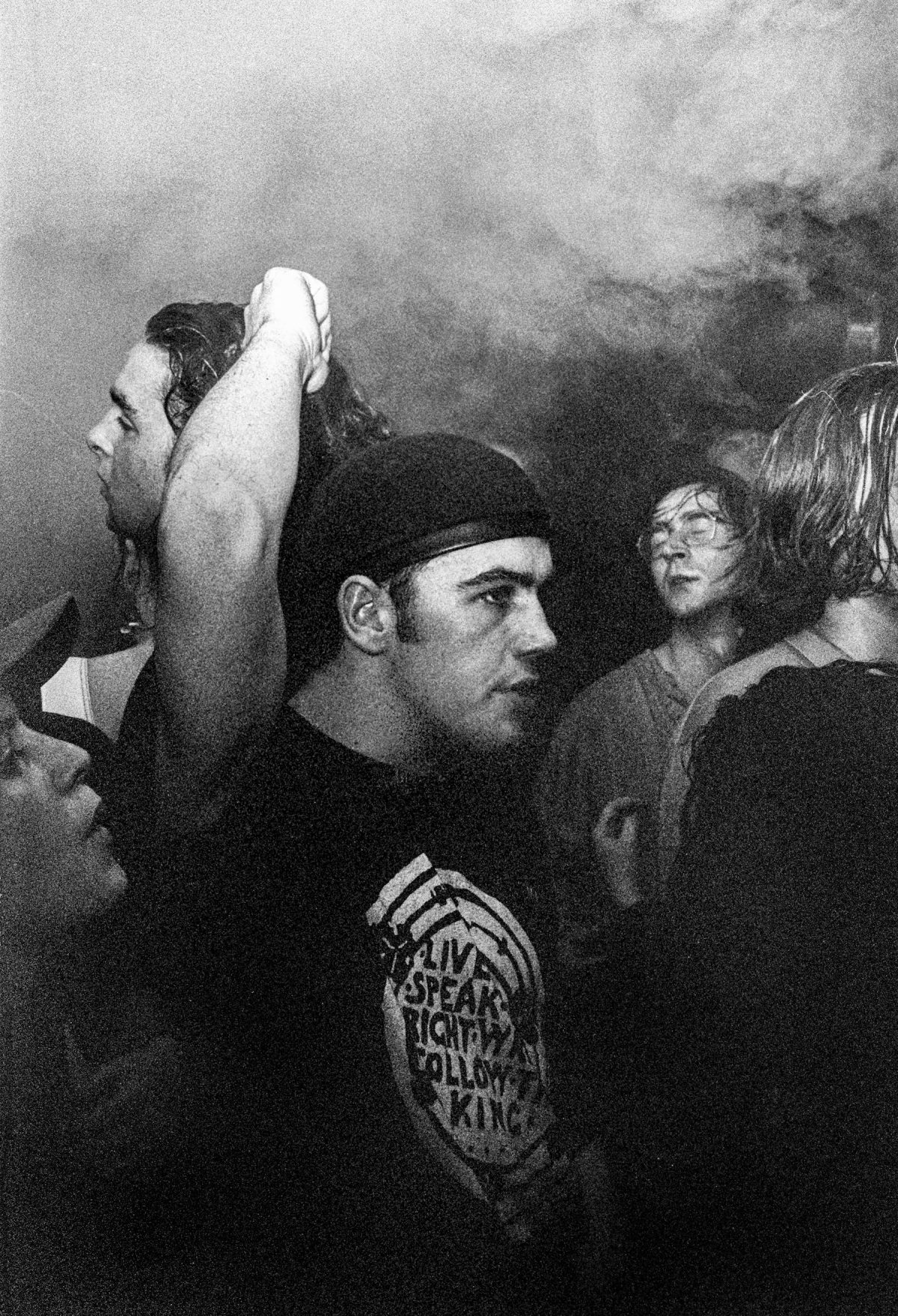 Nick Peacock is a photographer, occasional filmmaker and pioneering DJ with a legendary reputation on the Glasgow club scene. In November 1990, Peacock was commissioned by a music magazine to document one night at a Glasgow club.
Where are we and what are we looking at?
Nick Peacock: These photographs were taken in the Sub Club on a Saturday night, November 1990. The night was called Atlantis. You'll see in some of the images there is a nautical theme on the banners which were around the walls.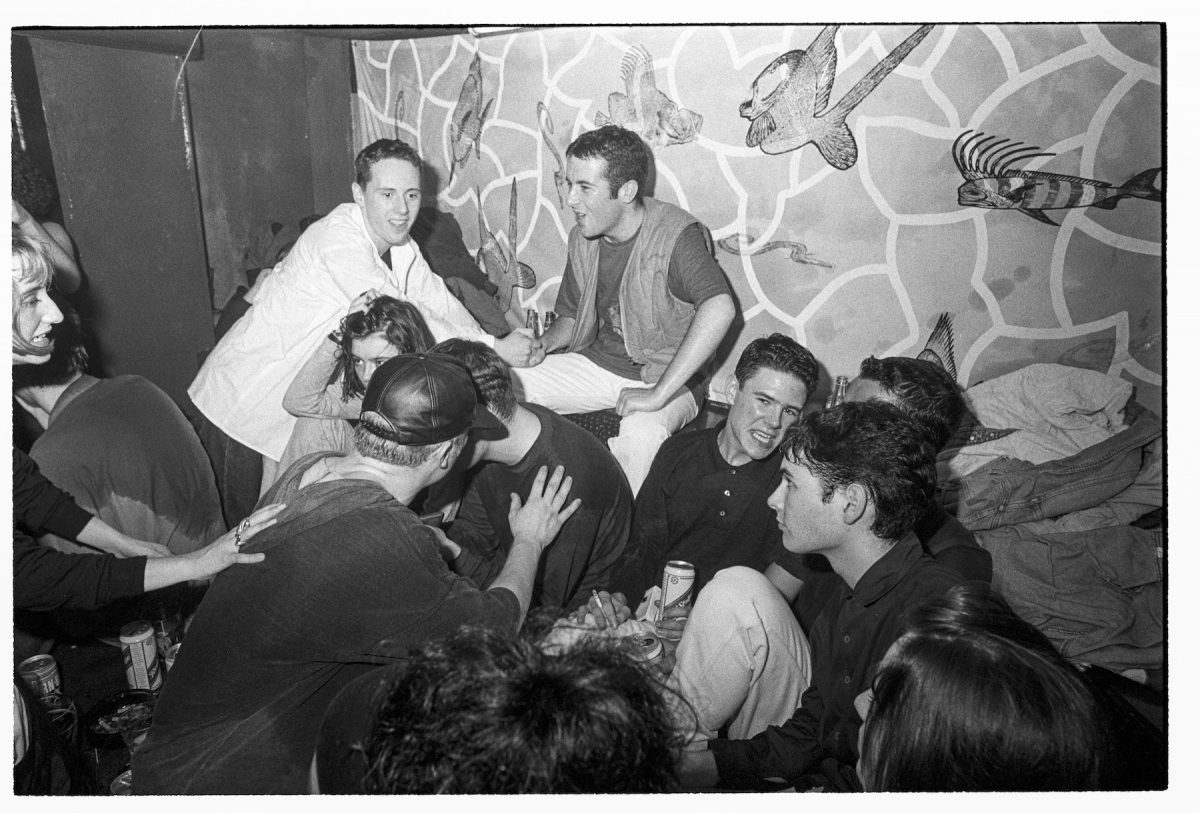 NP: That night the DJs were Slam [DJS Stuart McMillan and Orde Meikle] and Harri. It was the year of the City of Culture. Everything was open late. I remember the Club was so busy because you had the advantage to go down late and stay late. The Sub was one of the best clubs in the country and it still is.
At that time, House music was progressing coming out of the 1980's acid sound. In Atlantis they tended to play more vocal stuff and very dubby music.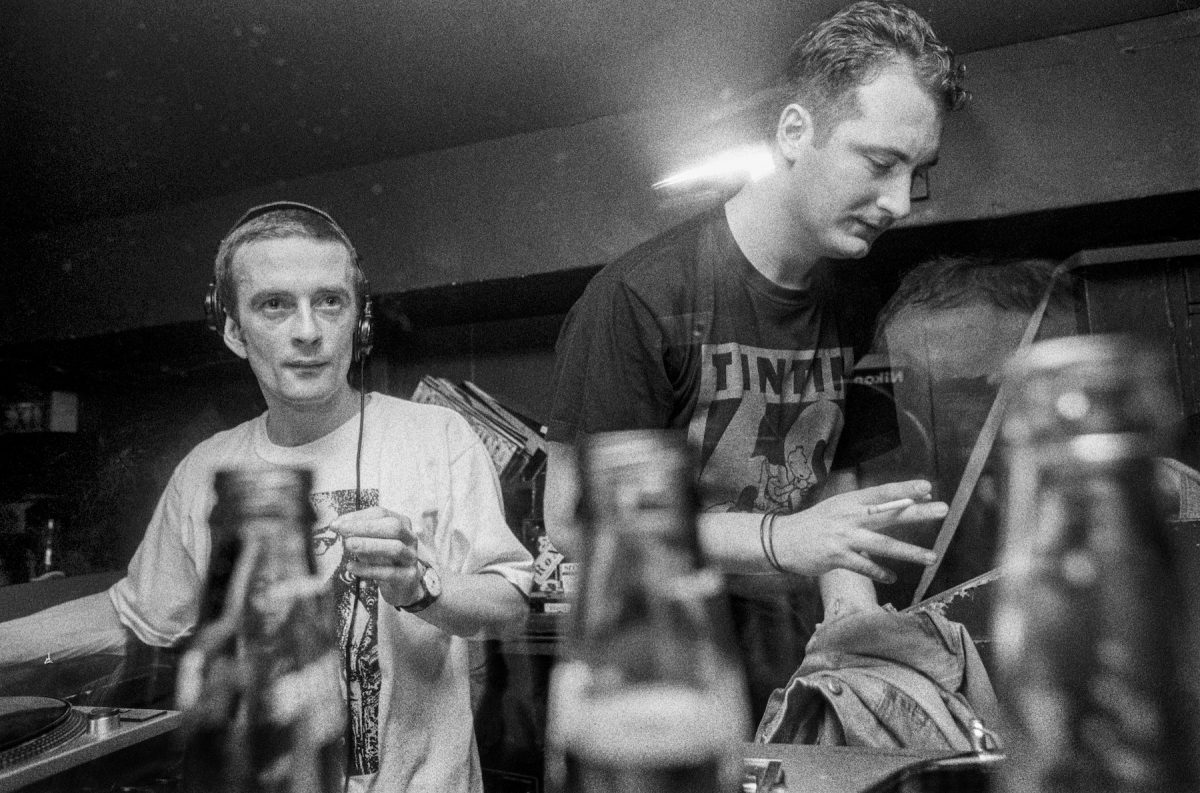 NP: It was a complete sweat box. The funny thing, as you'll notice in some of the pictures, the fashion at the time was long-sleeved t-shirts like in the old rave days. Everyone used to be completely soaked in sweat. It was a sweat box. I remember half the Club would be outside with steam coming off them.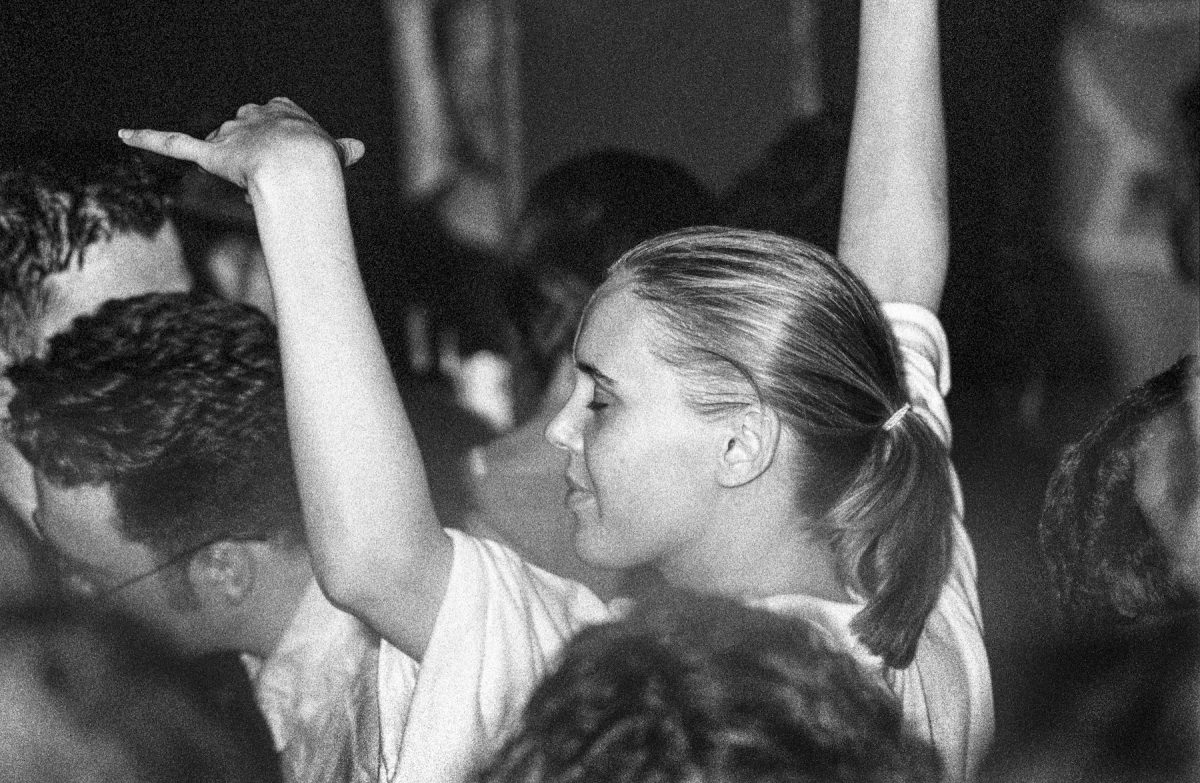 What were you doing at the time?
NP: I was working at Clydebank College. I started working at the College in 1983. I did an HND in photography at the College of Building and Printing.
I got into photography because we had a family camera. When I was thirteen I went on a trip up to Fort William with my Grandad and I took my Dad's camera with me and took some photographs. We had a dark room at school. I started learning how to process my own photographs. It was bits-and-bobs at school. I was with the camera club, that sort of thing. I wanted to go to Art School but I'd just turned seventeen and I was told I was a bit young. I was told to go back to school for a sixth year or go to college for a year. I thought I'll go to college for a year. Ended up staying three.
From college I ended up getting a job at Clydebank College as the house photographer. While I was there, I did a bit of work for the NME through Andrea Miller who was a journalist with the paper. Since I've always had a love of music I always took my camera to gigs and started photographing all the emerging bands on the Scottish scene and all those young bands coming from Postcard Records.
In my final year at college, I made a 16mm film for Josef K–one of the most influential post-punk bands at the time. The film was called "Chance Meeting". It's now been put into the Punk Rock Hall of fame and people look on it now as a classic of the era.
What happened next?
NP: I was hoping to go on and do film but that's another story you don't need to hear about just now.
I continued doing NME stuff, getting into photography, playing music and listening to jazz. Every gig I went to, I'd take my camera. I used to give the pictures away or make t-shirts out of the photos to give to friends.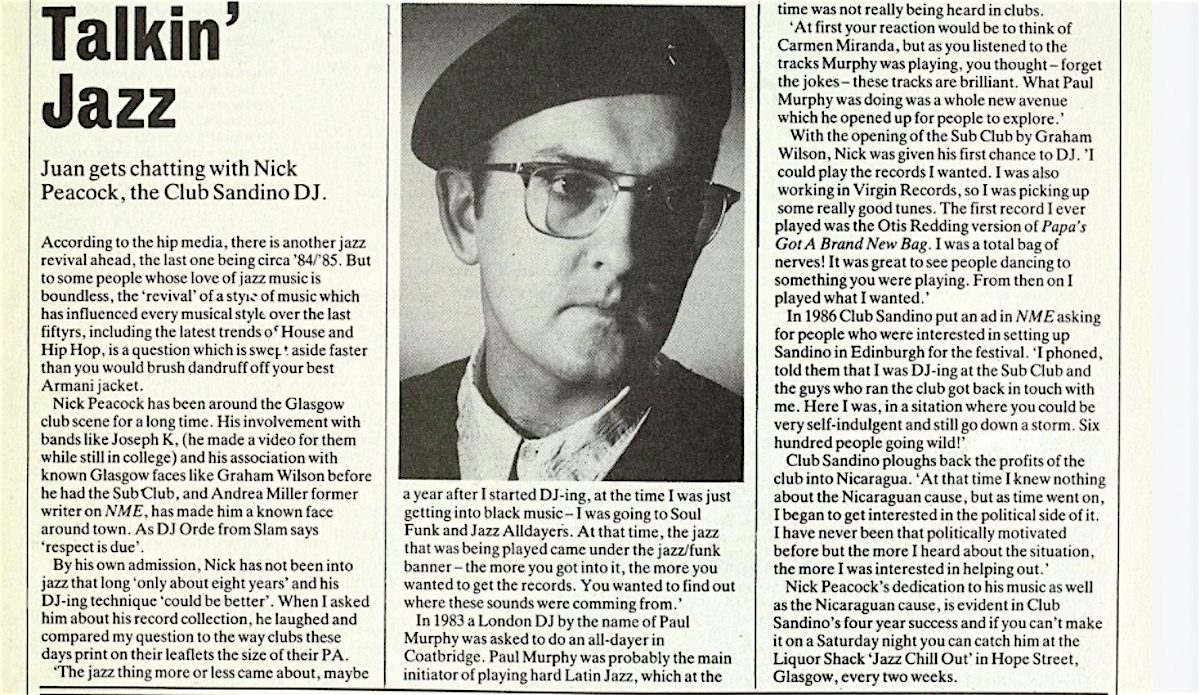 How did these photographs for Atlantis at Sub Club come about?
NP: Slam released a couple of club scene magazines with record reviews, club reviews, gossip and stuff. I was asked to go down one night to the Sub Club to takes images to put in the magazine. The photos went into that magazine and then disappeared into the past.
It was only last year when I was going through boxes of pictures at home that I found a whole set of these prints. I put a couple up on Facebook and I was quite surprised by the response. A lot of the people in the pictures are still friends. That was the thing about that time, there was a real sense of camaraderie down at the Sub Club. There were a lot of DJs, a lot of fashionable people, a lot of creatives, a lot of people who lived for the night life, a lot of people whose jobs were entertainment and the Sub was the go-to place on a Saturday night.
I think it's the right time to share these pictures to put them out because they capture a time that's long gone now and won't return.
And I know a lot of folk who will be quite glad to see them again.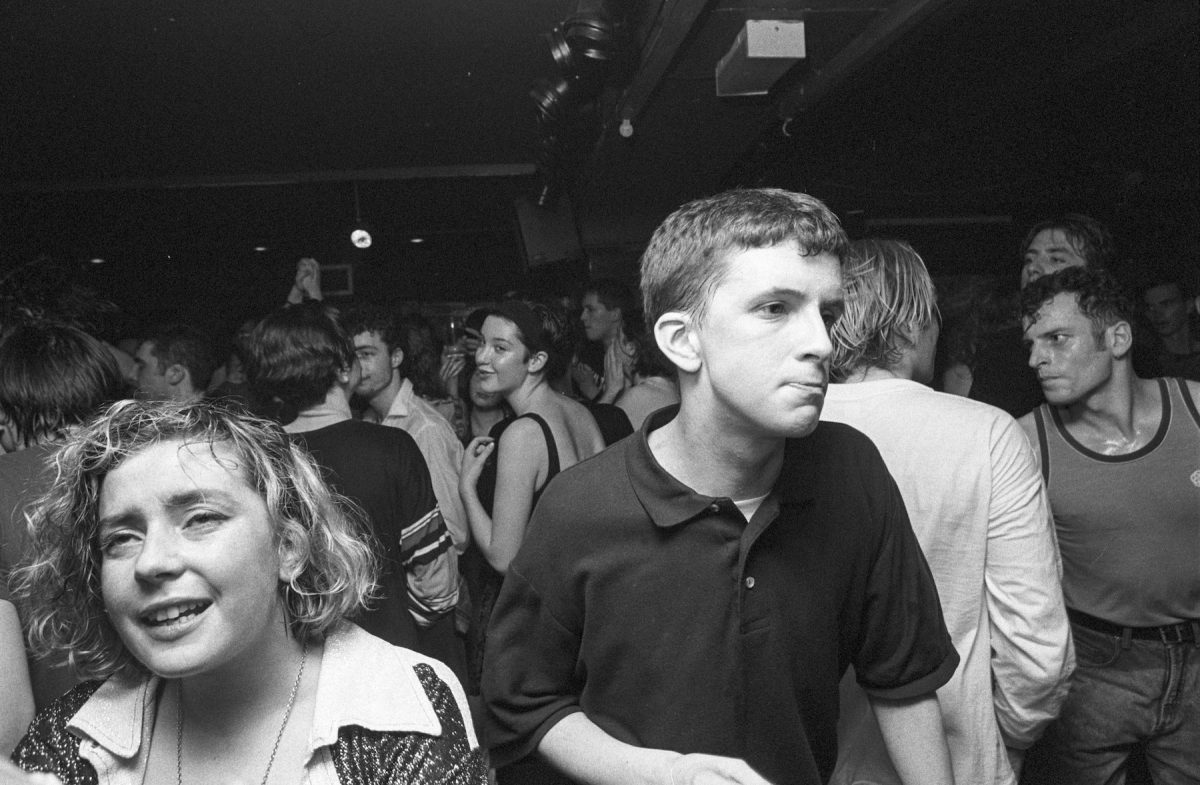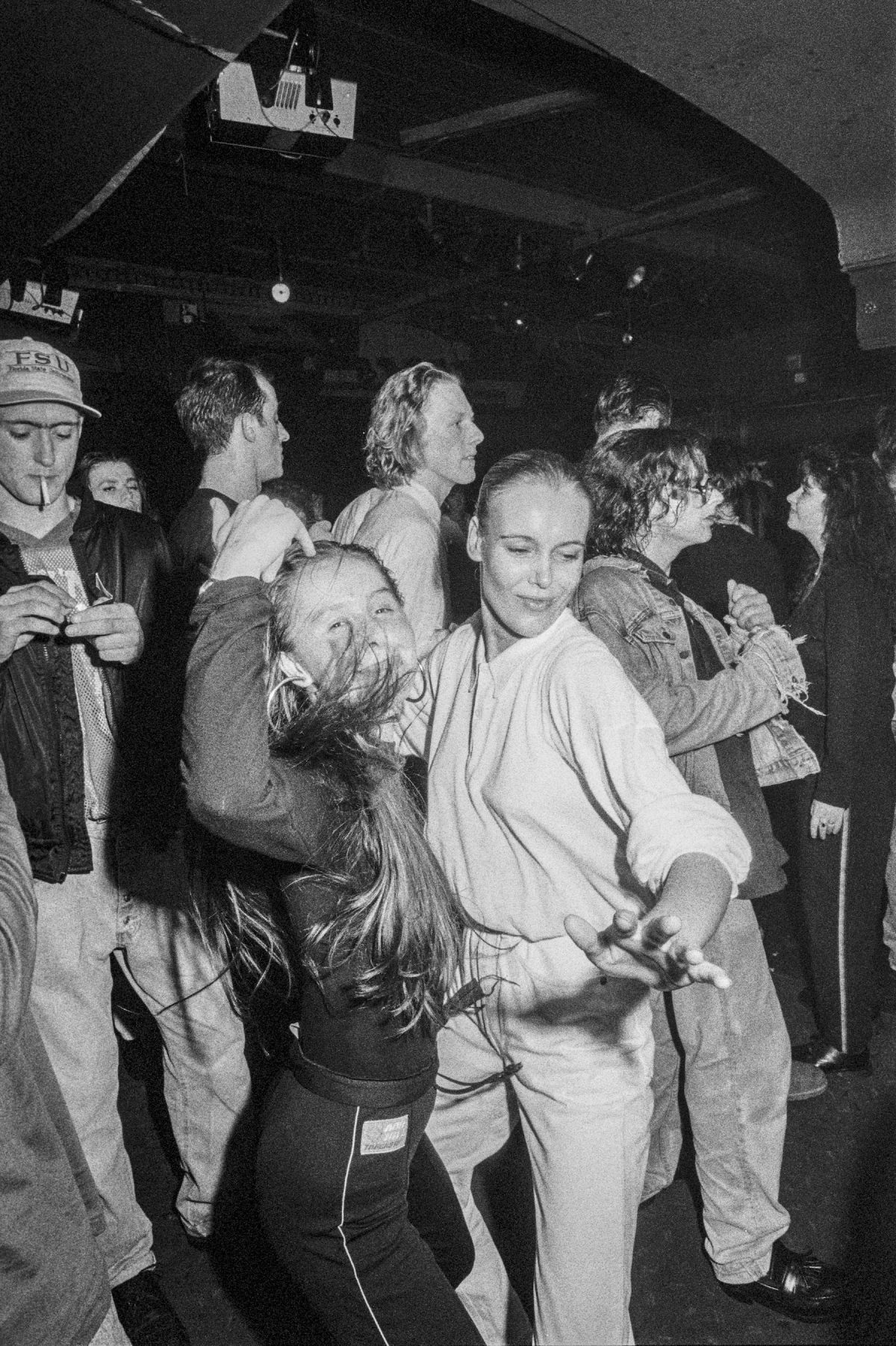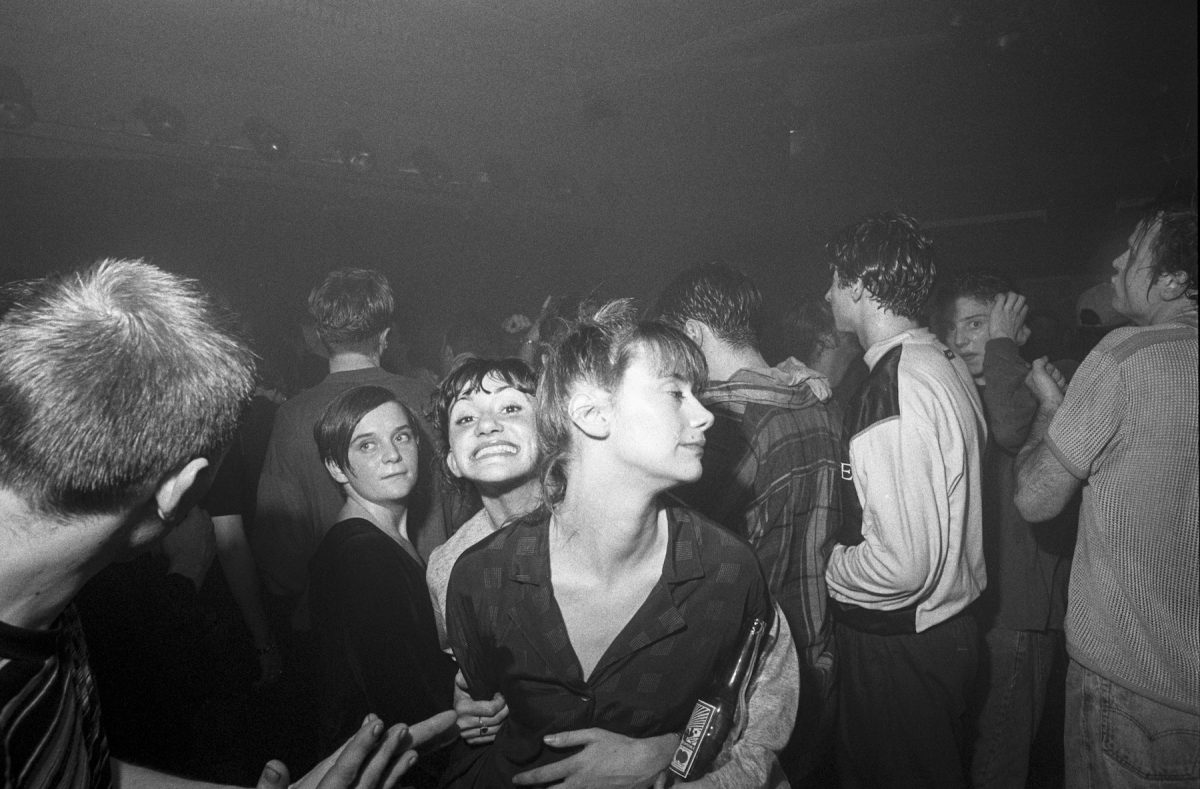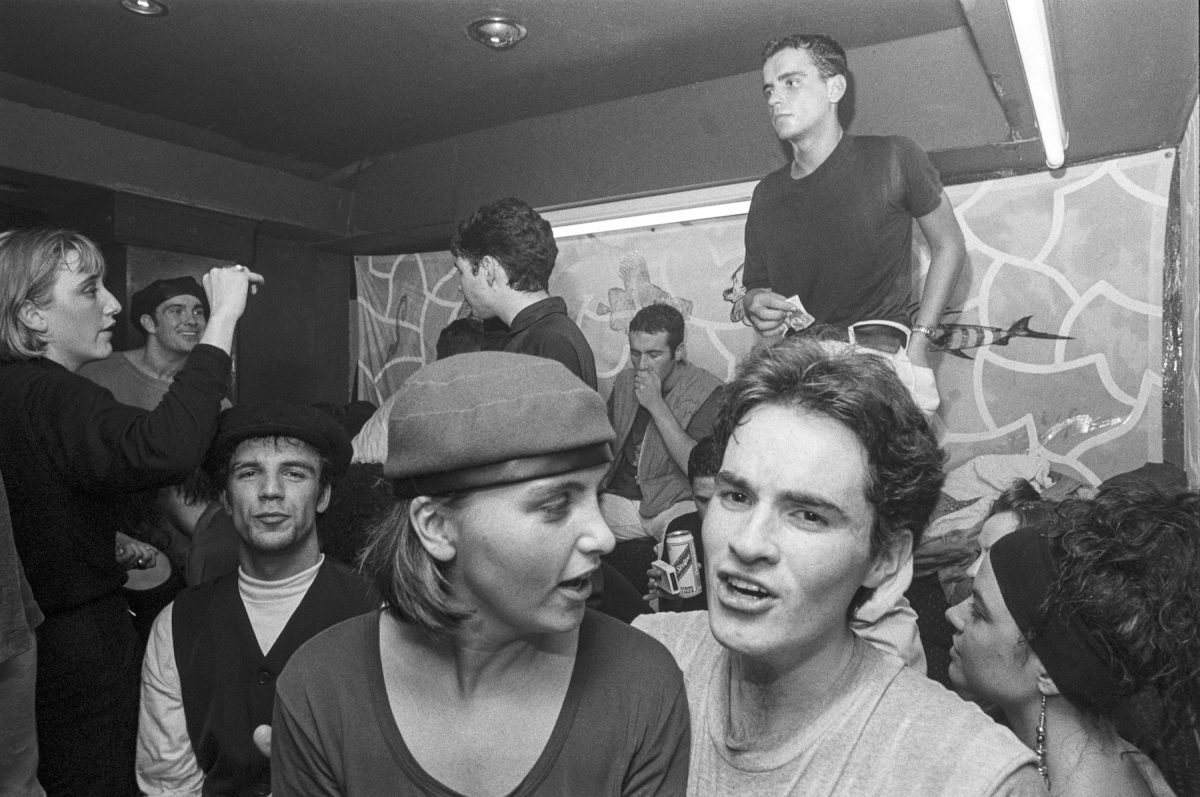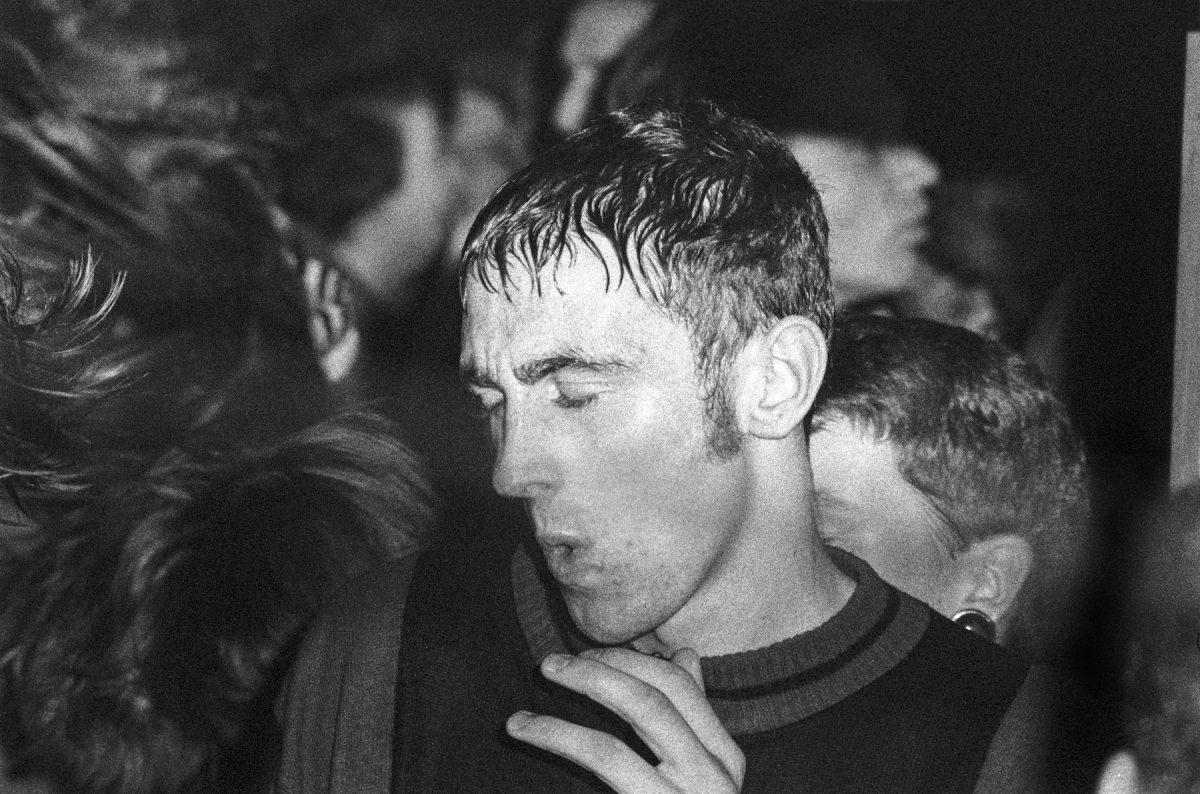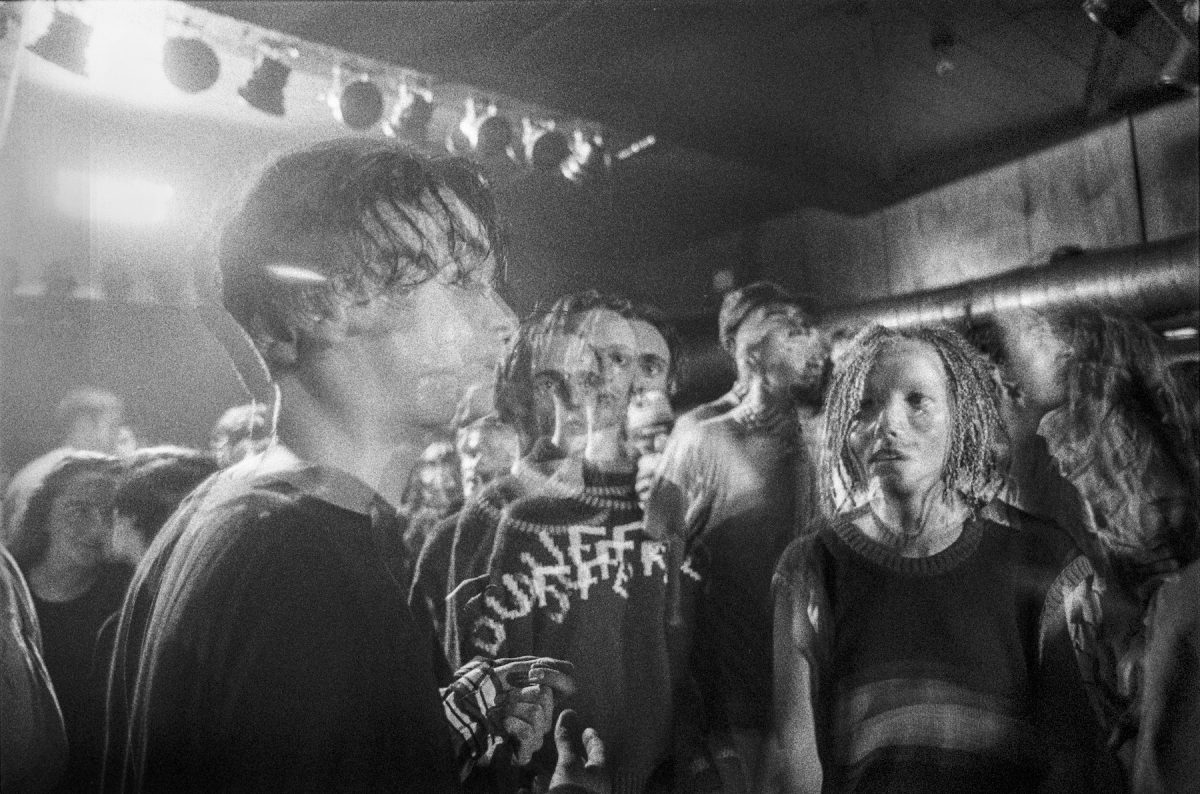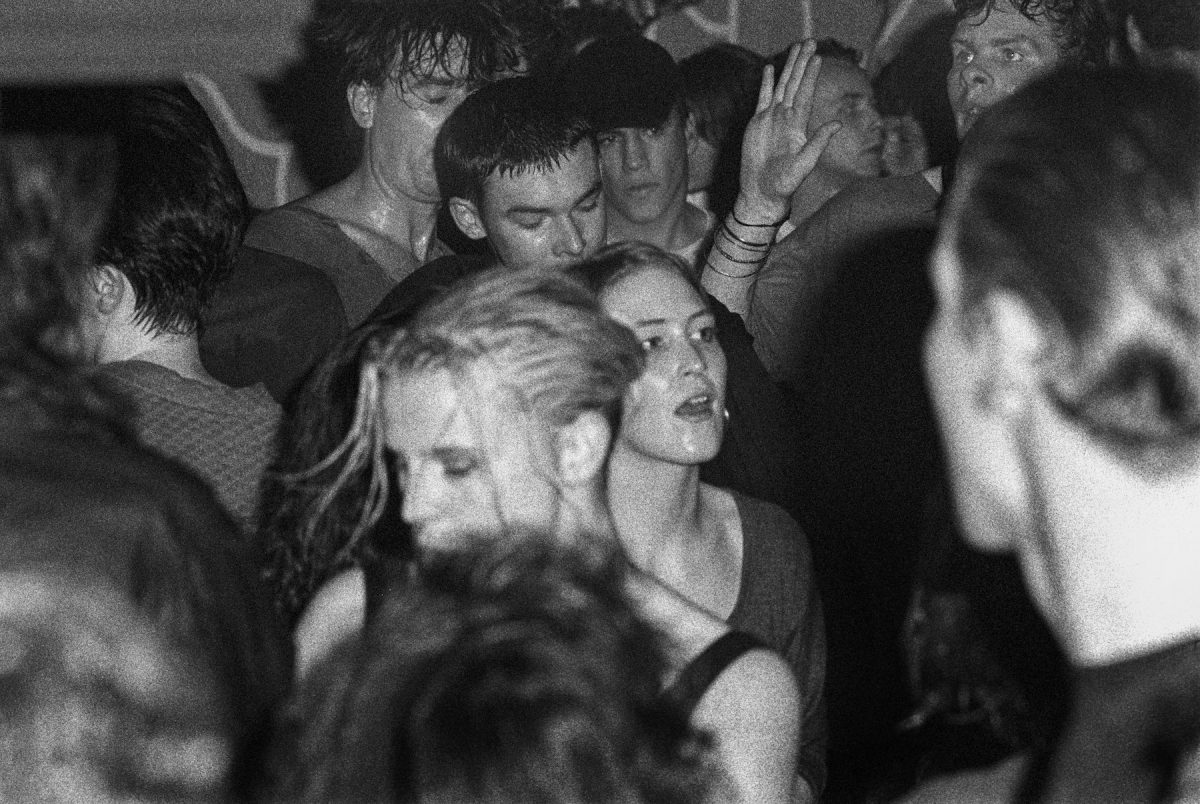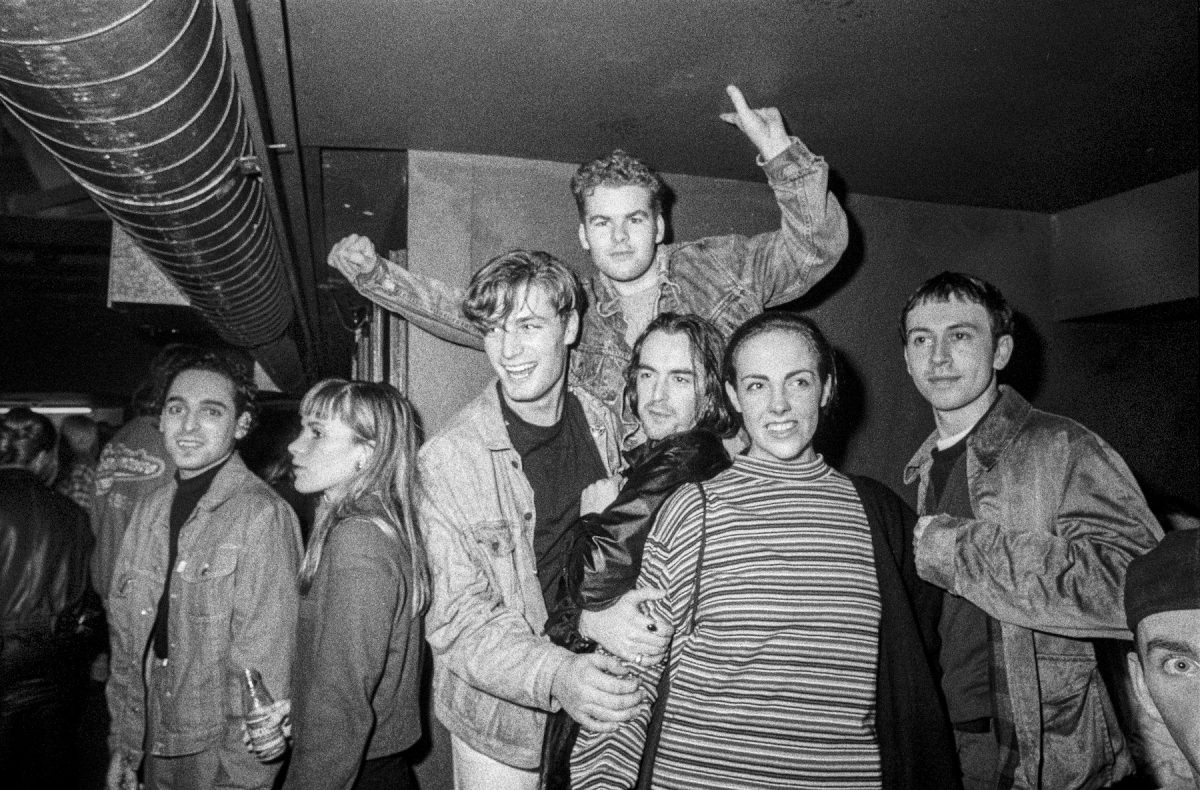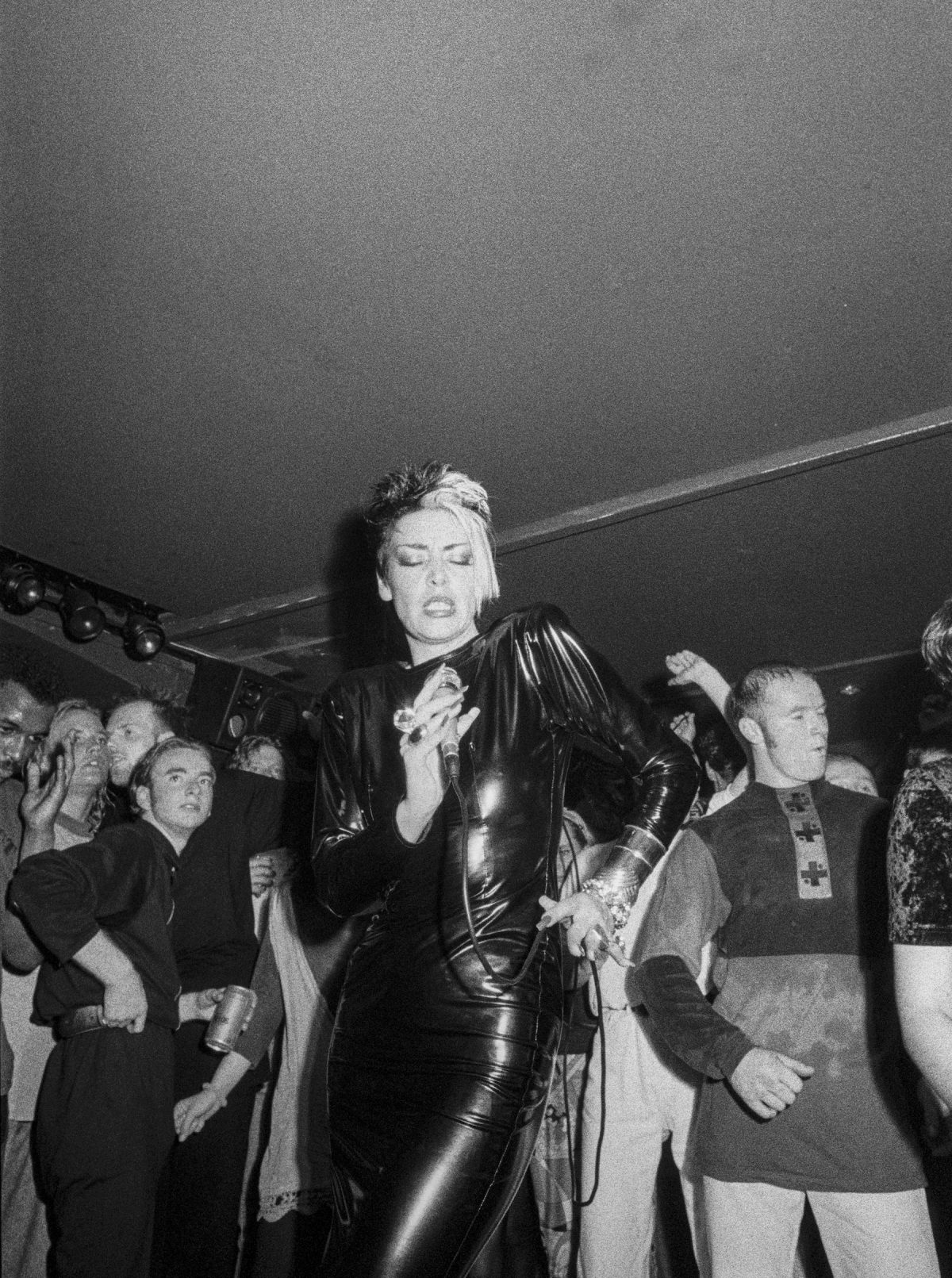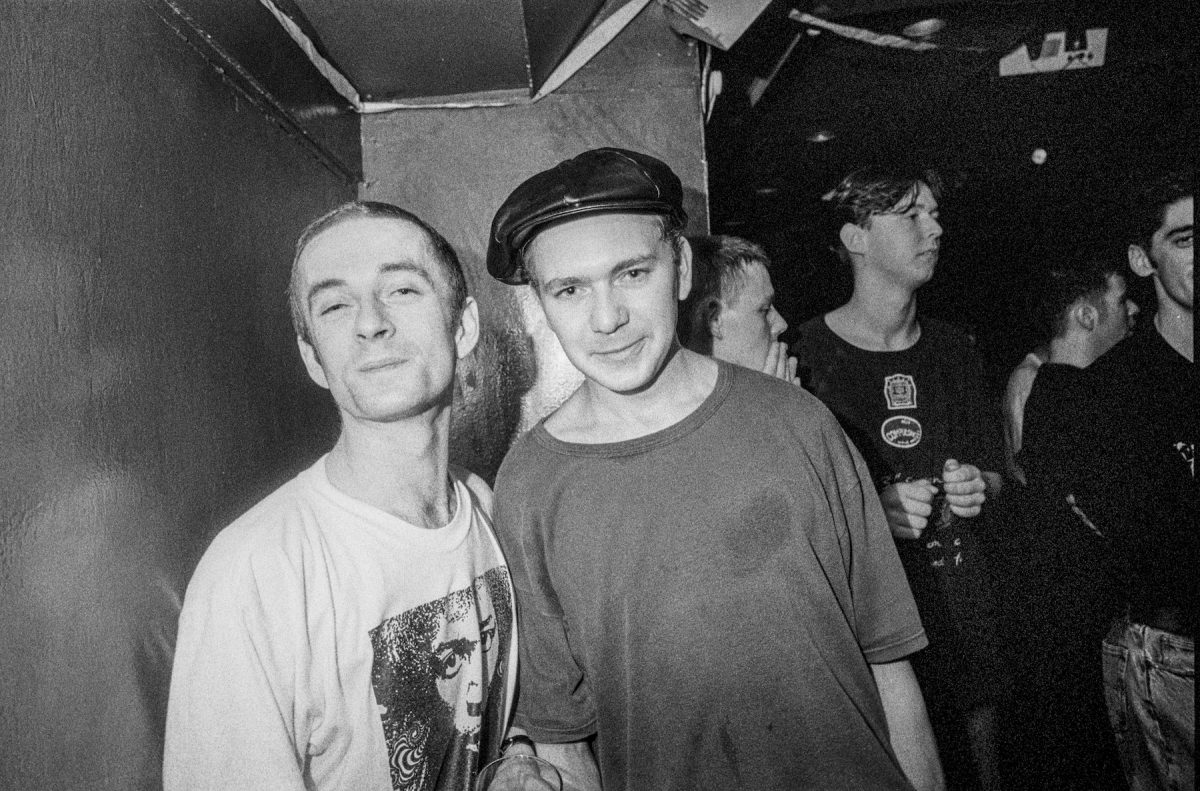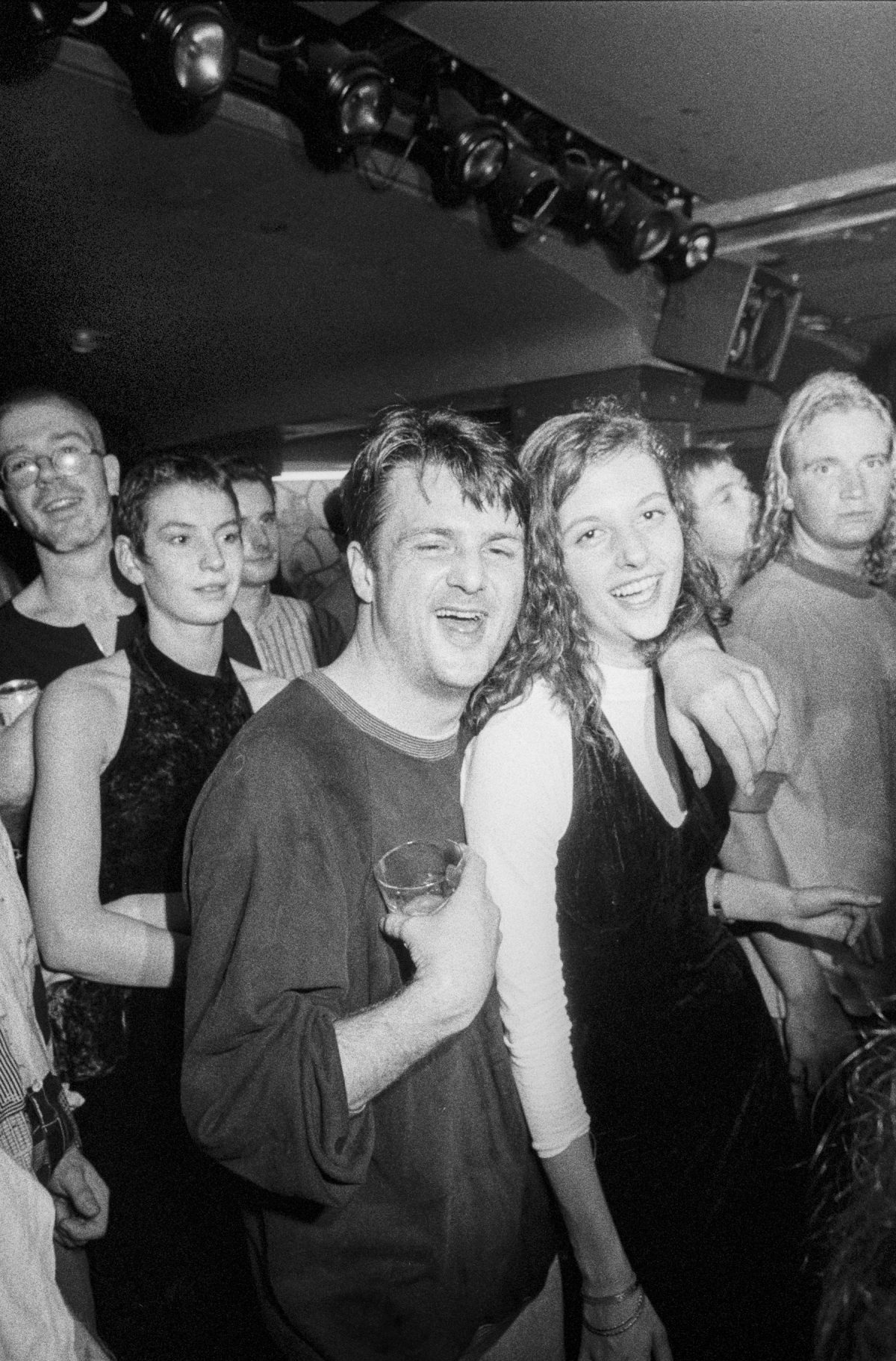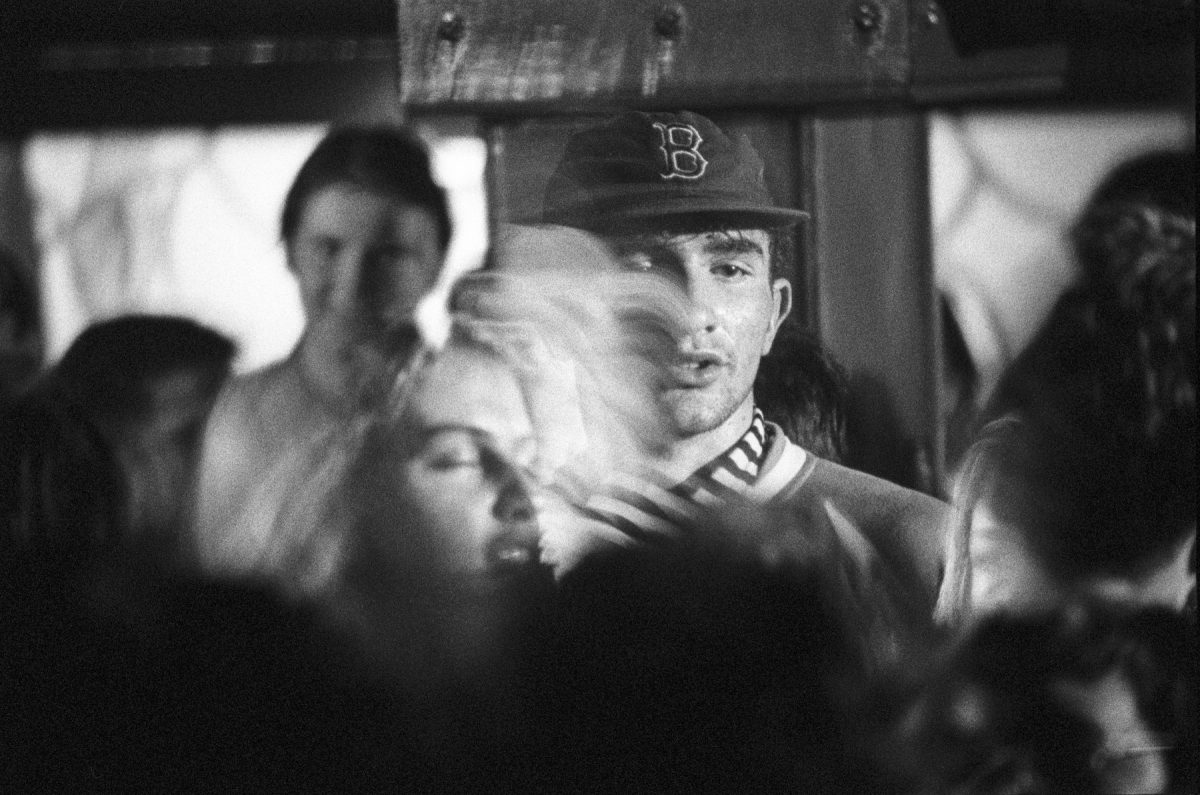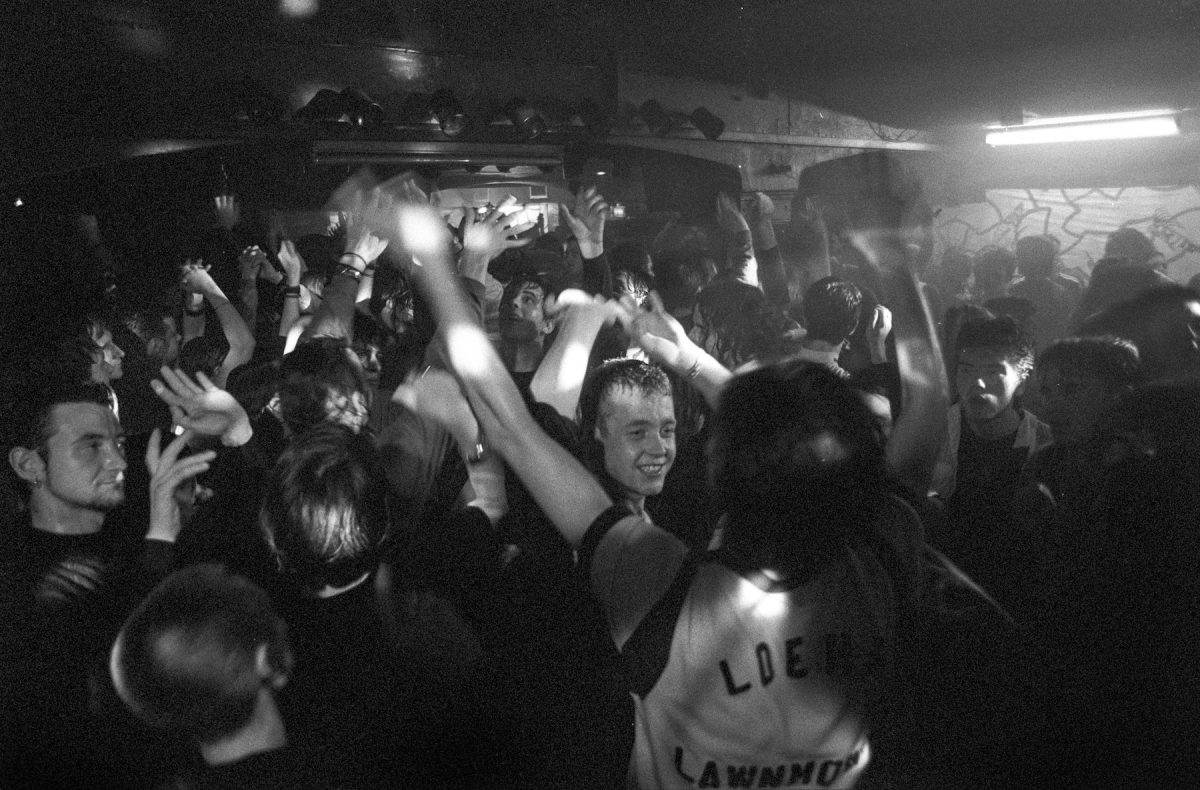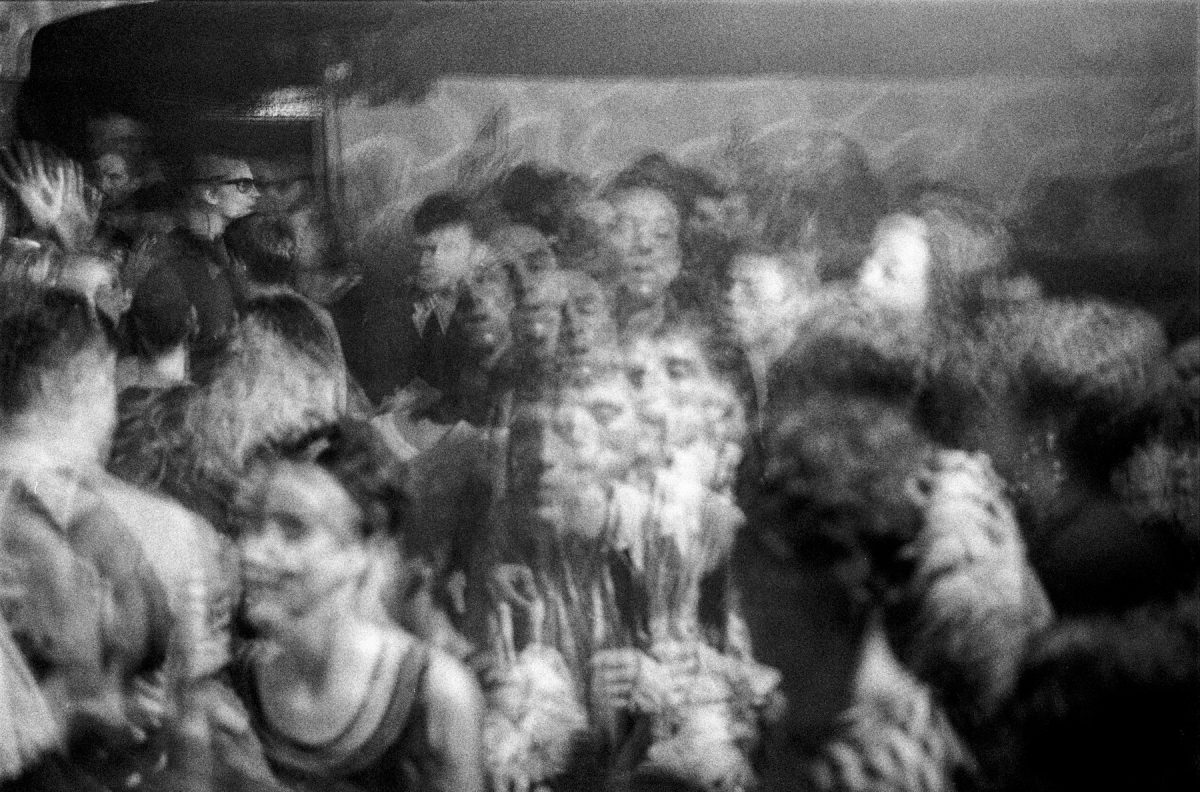 All photographs copyright Nick Peacock, used by kind permission, and with thanks to Michael Prince. Due to lockdown the Sub Club needs your help.