HERE is some free advice for up-and-coming marketing execs: Adverts should not make consumers feel nauseous or deeply uncomfortable. Nor should they cause consumers to experience waking nightmares or abdominal pain. You wouldn't think this sort of instruction would be necessary, but here are five examples which demonstrate that it is. Please take notes.
1. SEXUALLY AROUSED STUFFED TOYS PROMOTE BEAR HOSIERY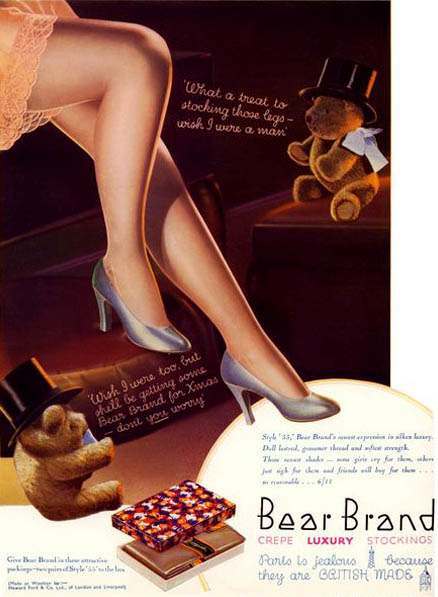 "What a treat to stocking those legs. Wish I were a man," says the first bear. I'm not sure how I feel about stuffed animals ogling over a woman's legs. Call me old fashioned, but I prefer Teddy Bears without a sexual appetite.
2. MEJI MILK CHOCOLATE PRIMATE NIGHTMARE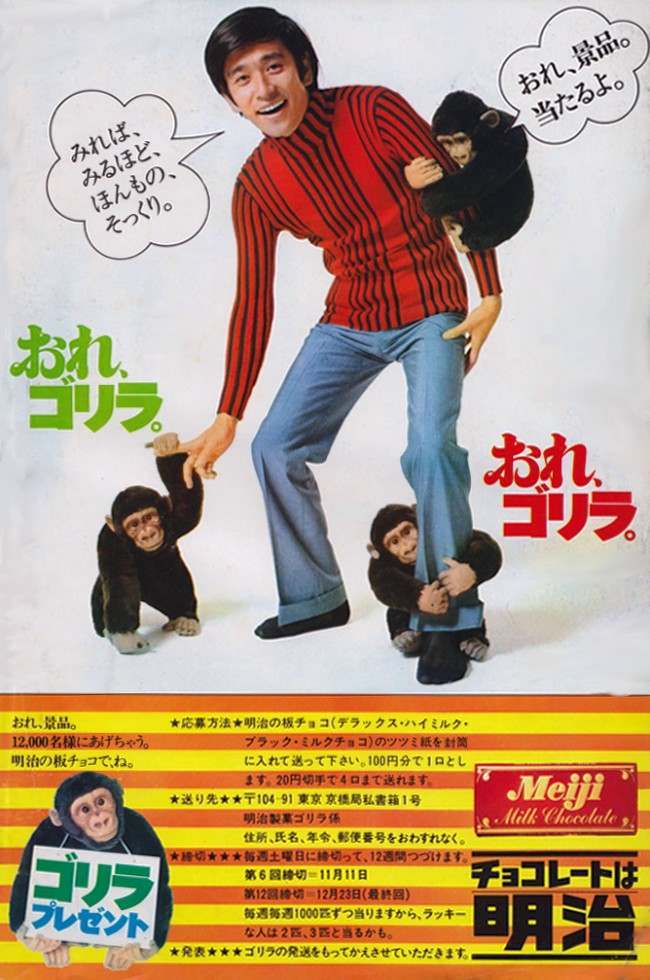 Try our delicious milk chocolate; you'll feel like you're being attacked by miniature apes. For an extra special treat, try our dark chocolate bars; you'll feel like you're being sexually assaulted by baby gorillas.
3. BRADLEY GROUP SHOWER OF FORBIDDEN LOVE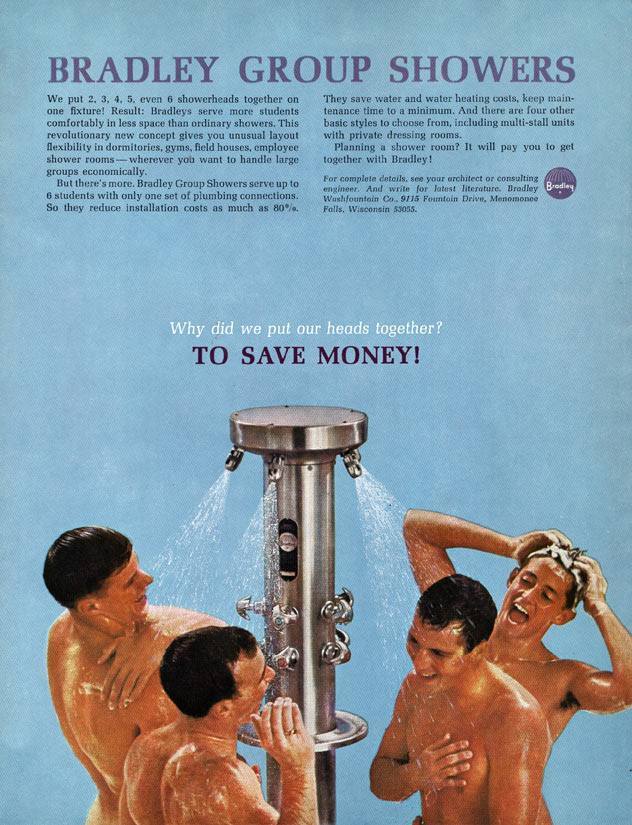 The advert reads: "Why did we put our heads together?" I think, maybe, they could have chosen better wording. I also don't see the soap anywhere, which means someone's going to have to bend over and pick it up. That's when the Bradley Group Shower scene gets real.
4. ELEVATOR RIDE OF SHAME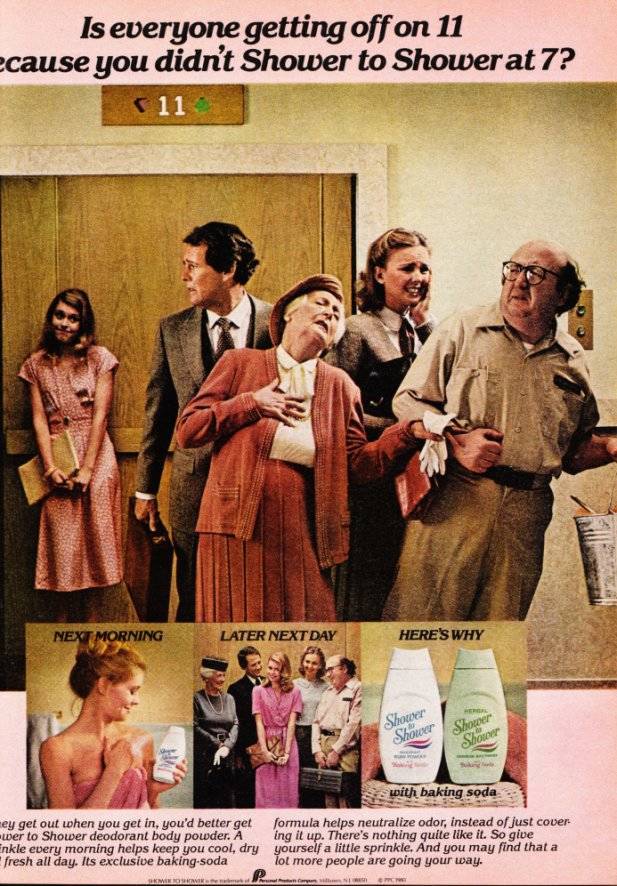 To incite this level of repulsion, there are really only two possible causes for this malicious stink. She either has unspeakably nauseating bodily odor, or she farted. Either way, this is just gross.
5. SOCK ADVERT OF DEEP REGRET
Just a couple questions. First: Are the black guy's genitals slapped up against the neck of the man in front of him? Second: Is the man in orange socks cold and deeply ashamed? And if so, why is Frankie Goes to Hollywood on the floor so comfortable and relaxed? If that wasn't bad enough, there was another.