THE Wound Man is a compendium of all the injuries that a body in the Middle Ages might sustain.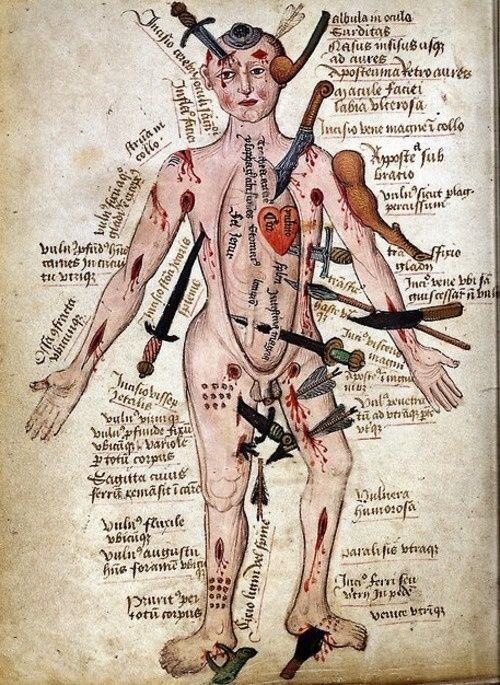 The Wellcome Library advises:
Captions beside the stoic figure describe the injuries and sometimes give prognoses: often precise distinctions are drawn between types of injuries, such as whether an arrow has embedded itself in a muscle or shot right through. (The latter is better – the arrowhead can be cut away and the shaft withdrawn smoothly, whilst the embedded arrow will tear the muscle with its barbs when pulled out.)
Good to know.
 It first appeared in print in Johannes de Ketham's Fasciculus Medicinae (Venice, 1492)
This reworking of the luckiest man alive is from Johannes de Ketham's Fasiculo de Medicina (Venice, 1495).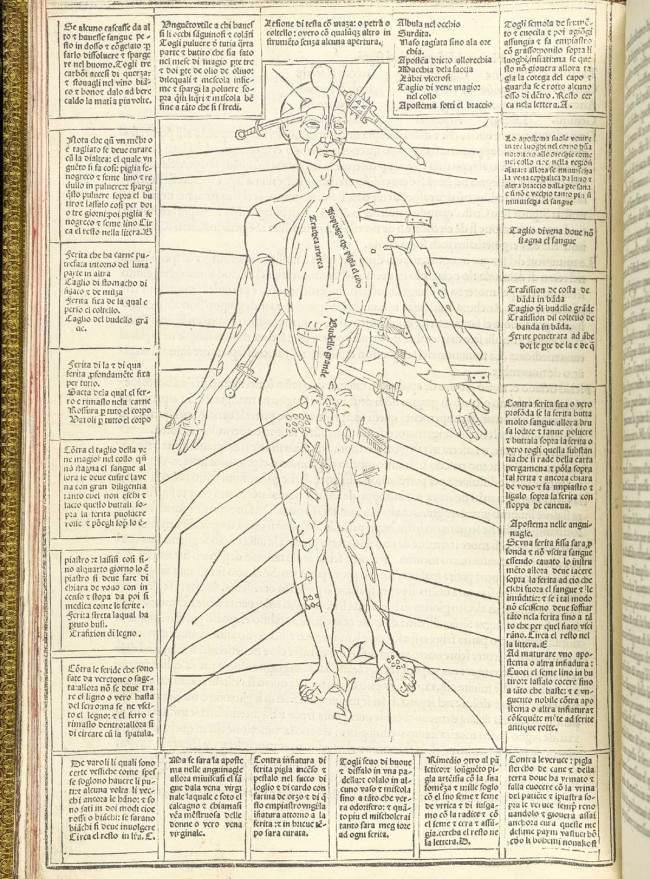 Spotter: Vanessa Jane