TODAY I trawled the archives for pictures from 1970 worth looking at again. All captions are original.
Powder Ridge Music Festival 1970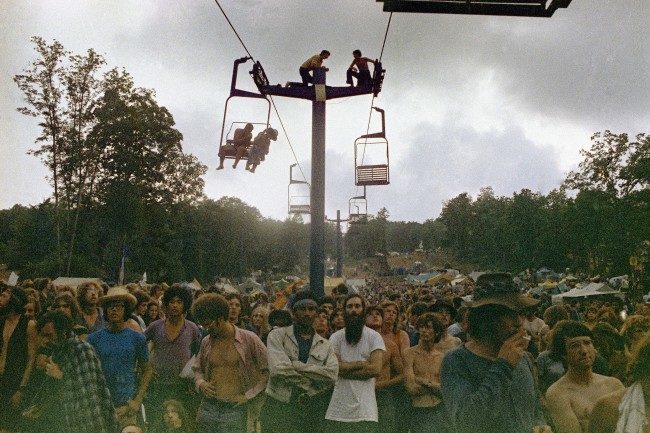 Attendees shown at the Powder Ridge Music Festival, Aug. 2, 1970, Middletown, Conneticut, USA.
Diana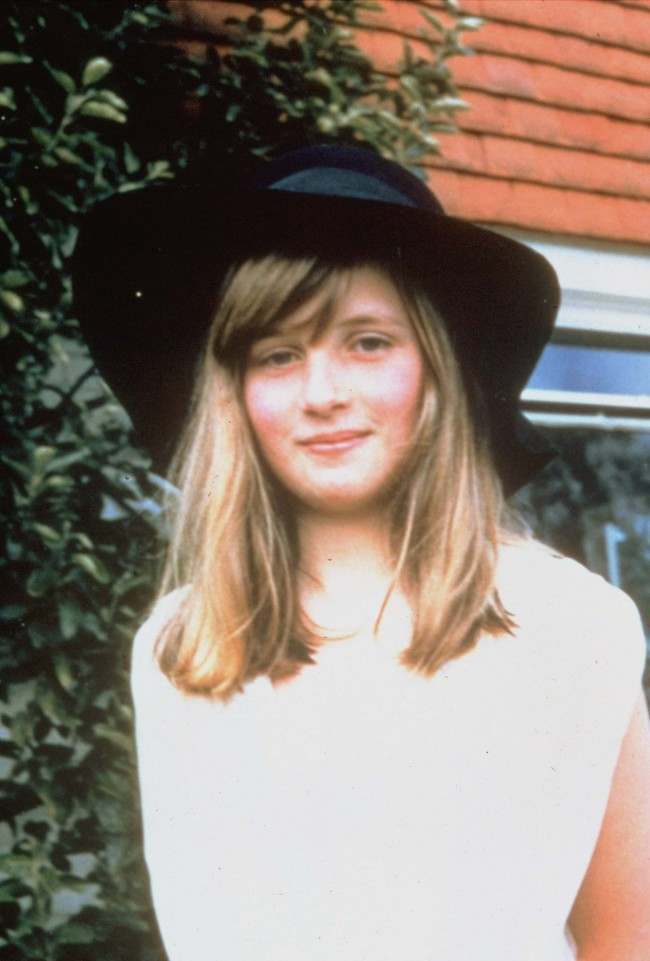 Beauty Culture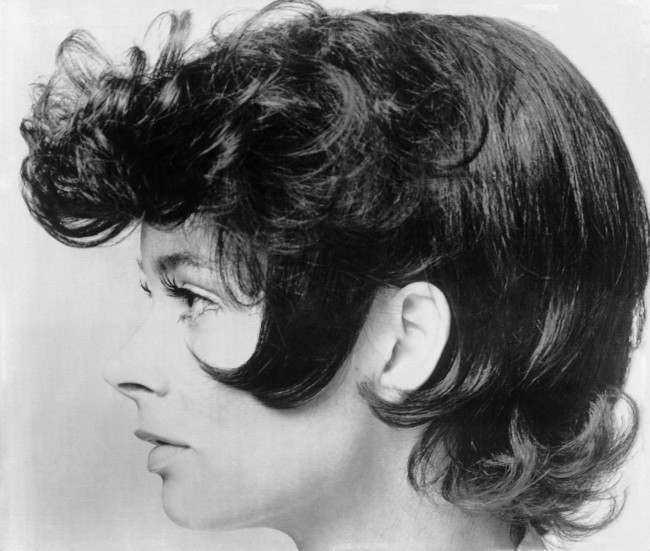 Charles of the Ritz of Paris, France, styled this hairdo for wear this Spring on Jan. 26, 1970. The hair lies flat on the head, is lightly curled at the ends to form a helmet and brims on the forehead
David Bowie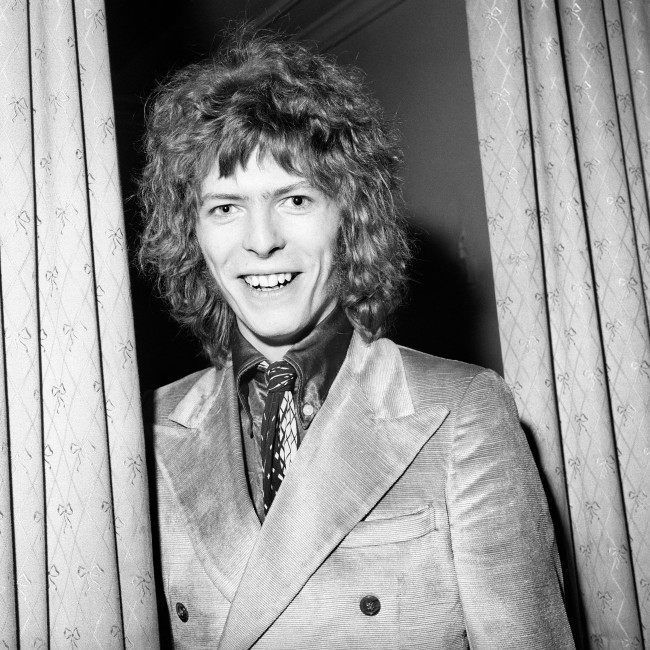 The great Diana Dors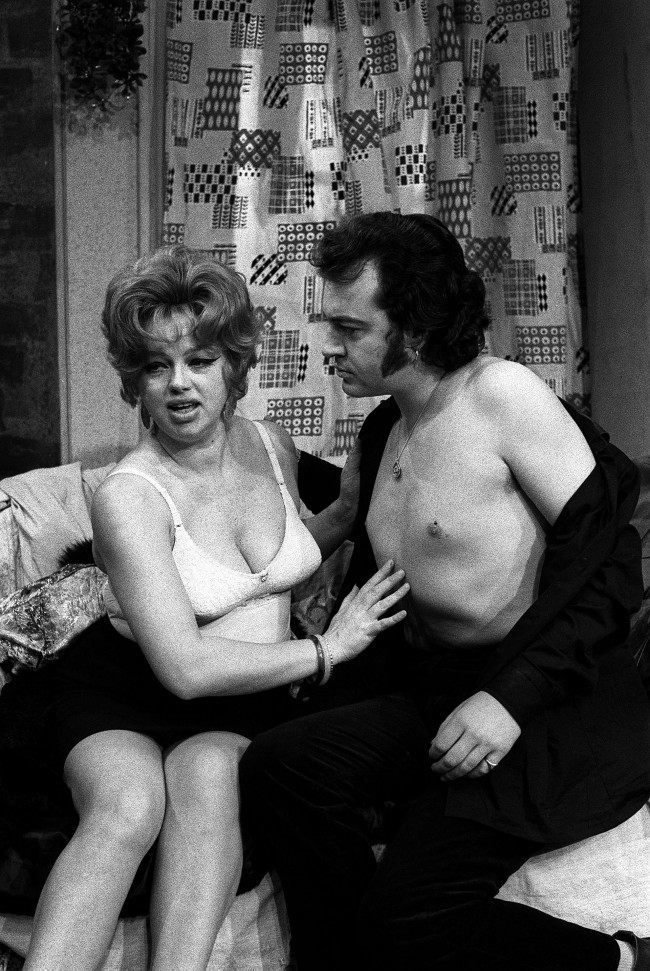 Diana Dors and her husband Alan Lake together for the first time on the stage, are seen in 'Three Months Gone' which opens at the Royal Court Theatre on Wednesday. Date: 26/01/1970
Bill Baird News Conference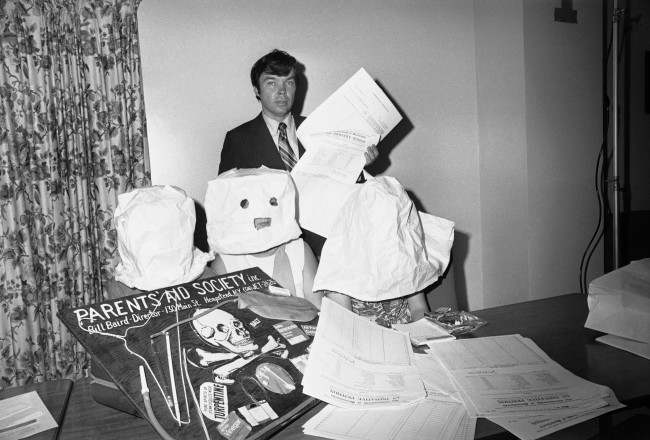 Independent candidate for the U.S. Senate, Bill Baird, accompanied by hooded women told a news conference on Tuesday, Sept. 22, 1970 in Boston, that the Massachusetts abortion and sex laws, are '"cruel and barbaric'." The women whom he had helped to get abortions related their experiences, and were hooded to prevent identification. Massachusetts law provides a jail sentence for having an abortion. Board at left illustrates contraceptive devices, and instruments used in illegal abortions. (AP Photo)
Disc Jockey Kenny Everett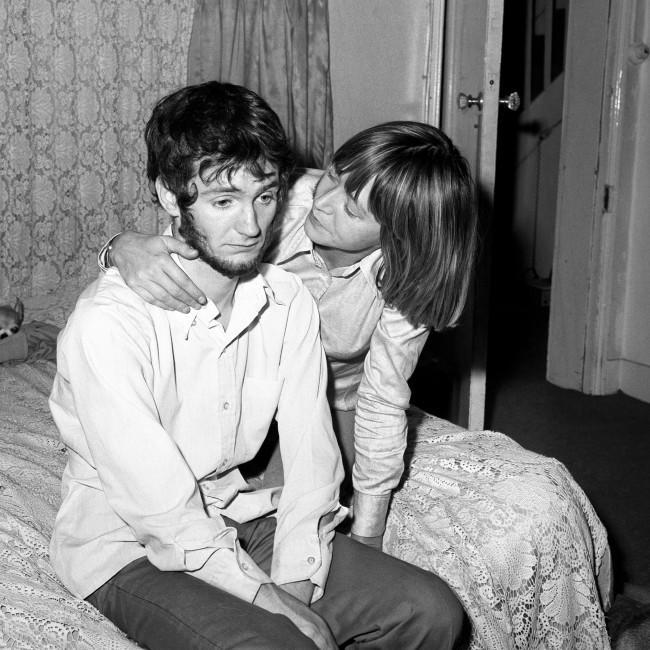 Everett is consoled by his wife Lee in their Holland Road flat this evening after he had been sacked by the BBC for his remarks about the transport ministers wife passing her advanced driving test and for criticising the BBC in a pop music paper. Date: 20/07/1970
Cambodia Army U.S. Forces Guns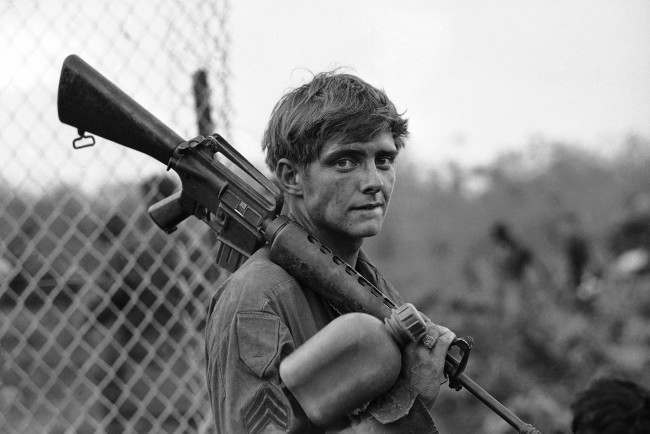 A GI, with his M16 rifle over his shoulder and a water bottle in one hand, reflects the agonies and fatigue of war in his gaunt eye on May 5, 1970. The unidentified trooper is a member of an armored cavalry division operating in the fish hook region of Cambodia.
CHARLES ATLAS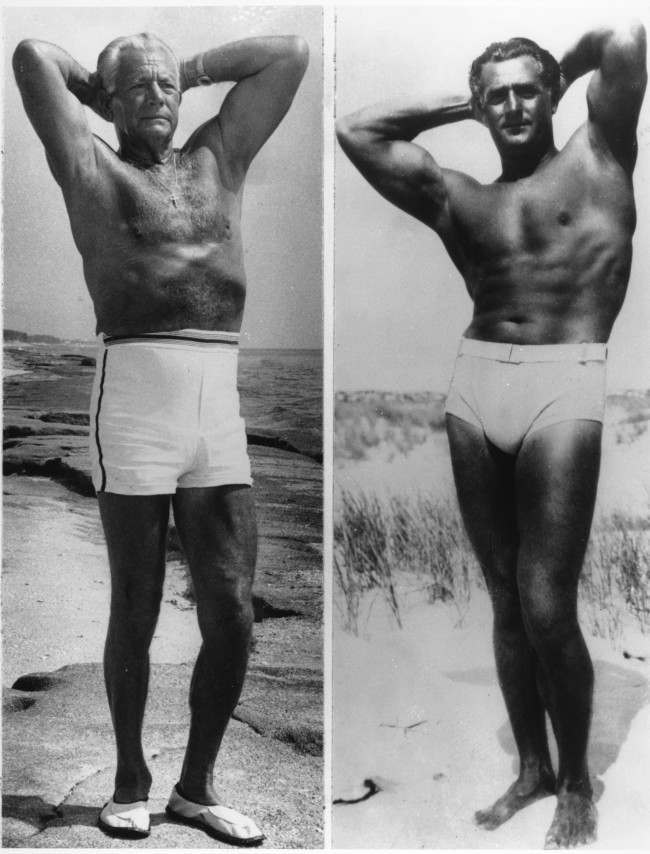 Charles Atlas is shown in 1970, left, as he approached his 78th birthday, and in his prime, right. Born Angelo Siciliano in Acri, Italy in 1893, he emigrated to the United States with his parents. Unhappy with his 97-pound physique, he took up body-building and eventually earned the title "America's Most Perfectly Developed Man." In 1922 he offered a body-building correspondence course. He died in 1972 at the age of 80 after battling a long illness.
MAD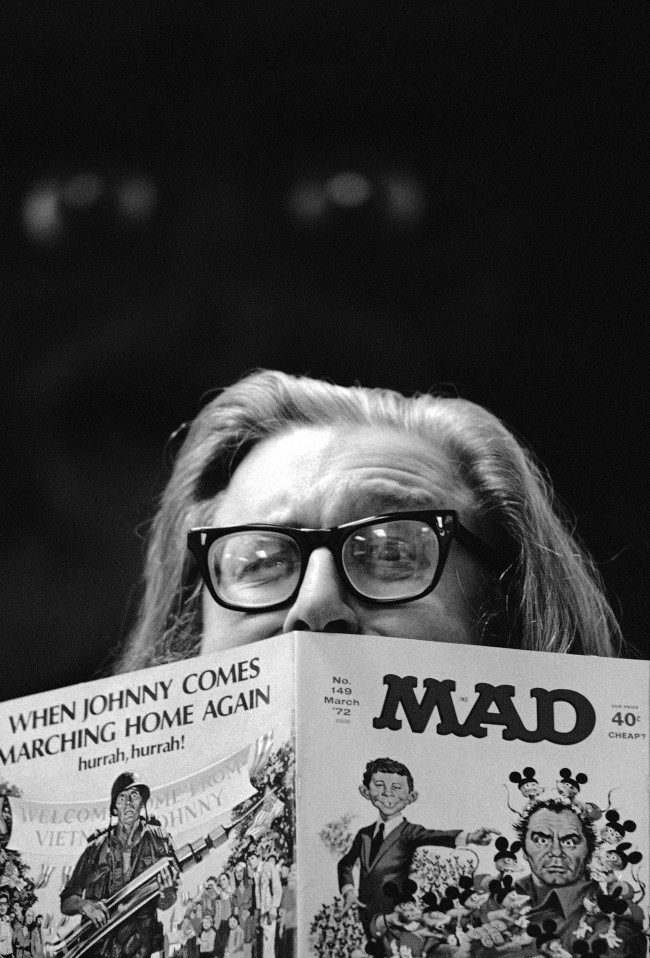 William Gaines publisher of MAD magazine in 1970.
Politics – Minimum Voting Age – 1970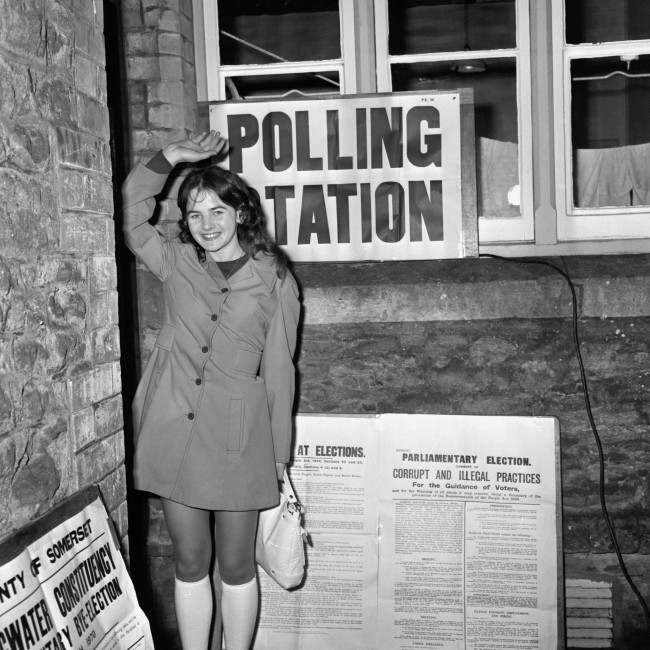 British electoral history was made at The Bridgwater election on March 12th, 1970. This was the first election to take place since the minimum voting age was reduced from 21 to 18, on January 1st 1970. A cheery salute to British electoral history from 18 year old typist Trudy Sellick of North Newton, Somerset, pictured at the polling station in North Newton where she voted this morning at 7am as the station opened.
Hugh Hefner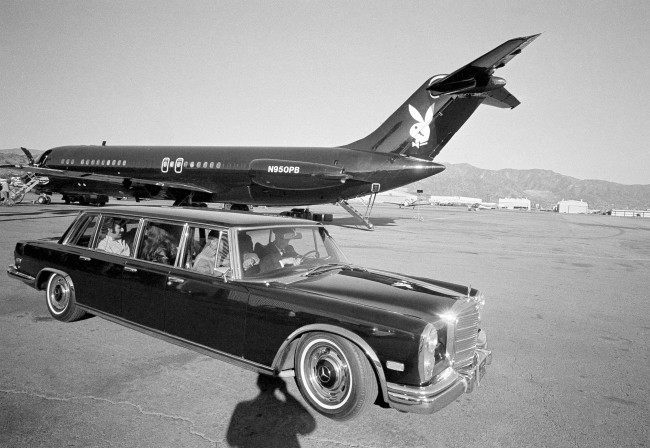 Hugh Hefner leaves in his Mercedes Benz limousine, March 17, 1970. Playboy jet in background.
Mrs. Marilyn Lovell with Jeffery Lovell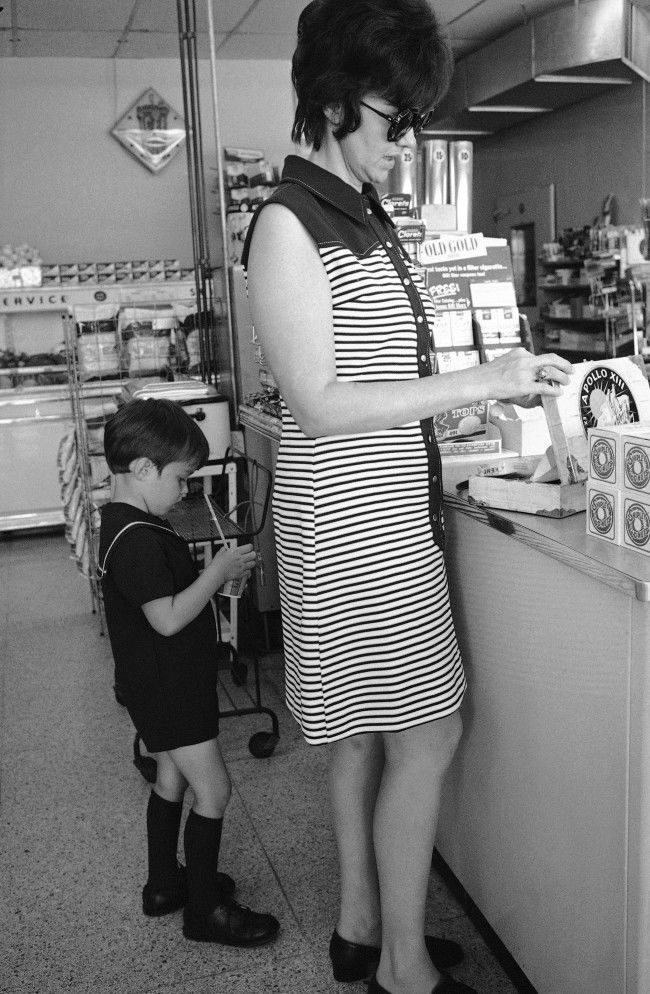 Mrs. Marilyn Lovell, wife of Apollo 13 commander James A. Lovell, opens her purse to pay for an ice treat she bought for their youngest son, Jeffery, 4, during a shopping tour near the Manned Spacecraft Center in Houston, Texas, April 13, 1970.

British fashion – Accessories – Sunglasses – London – 1970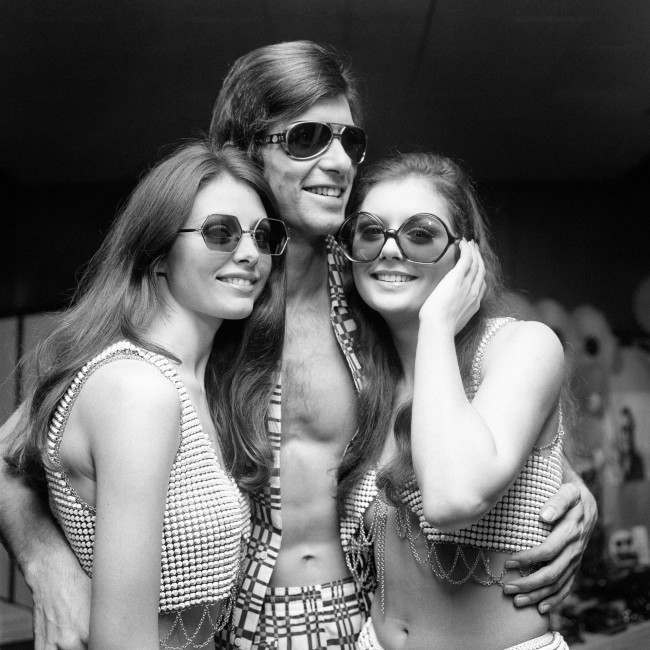 Models at the Sunglasses Fair in the Londoner Hotel.
Native Americans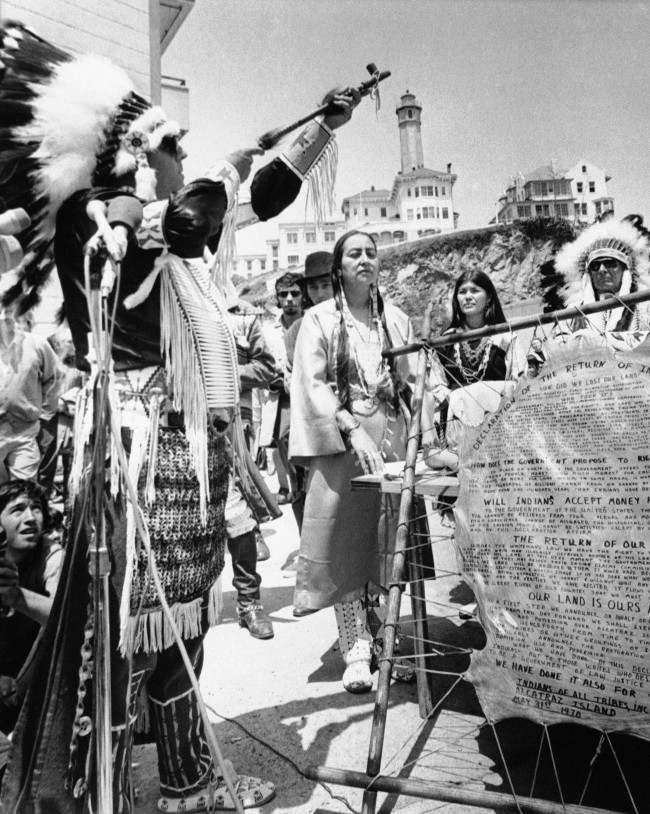 Sioux Native American Bear Regrets presents peace pipe to the four directions in a prayer to Wakan-Tanka, The Great Mystery God, during a press conference on Alcatraz Island in San Francisco on May 31, 1970. At the right is the Native American declaration to return to their land. The Alcatraz pow-wow, open to whites for the first time since Thanksgiving, attracted many sympathizers attending the Indian Liberation Day meeting. The Native Americans stated that they are determined to stay on the island despite the cutoff of electricity and water by the Federal Government.
WORLD CUP 1970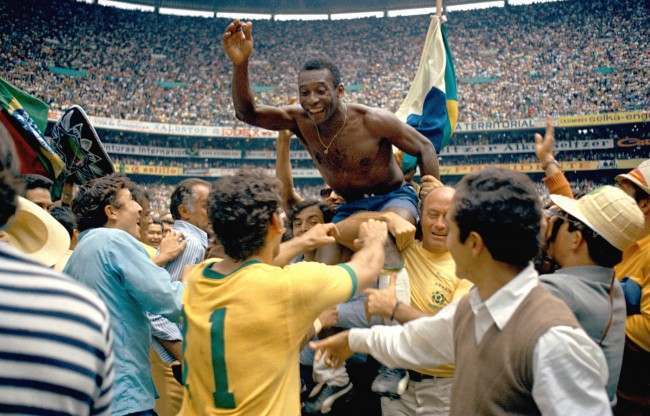 Brazil's Pele is hoisted on shoulders of his teammates after Brazil won the ninth World Cup final against Italy, 4-1, in Mexico City's Estadio Azteca, Mexico, on June 21, 1970. Pele, who scored the opening goal of the game and assisted two, wins his third winner's medal. The World Cup victory is Brazil's third win for the Jules Rimet Cup. (AP Photo)
Northern Ireland Orange Parade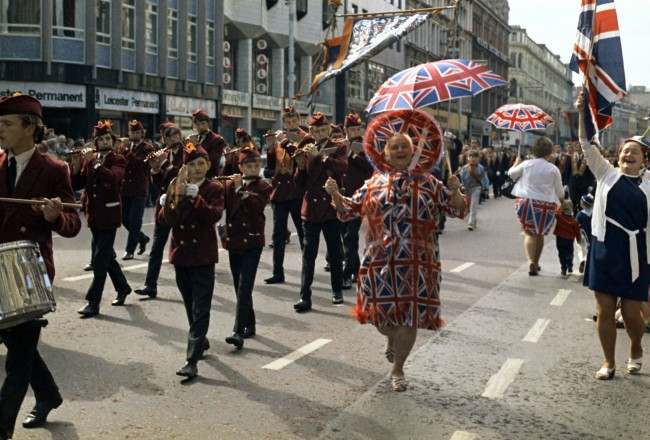 Orange Day Parade passing through the city streets of Belfast, Northern Ireland on July 13, 1970.
France Paris Bubble House by Carlo Casoni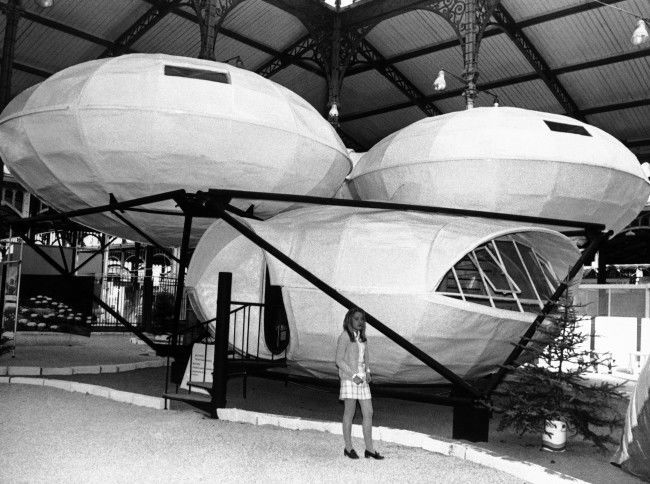 The "Bubble House" or "Rondo", conceived by Swiss architect Carlo Casoni, is on show in Paris, France on July 14, 1970. This extraordinary construction is a complete living unit.
Black Panthers 1970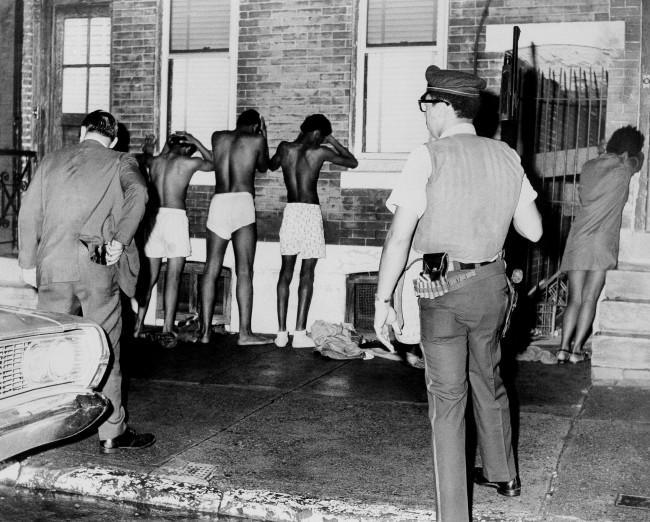 Police lineup suspects against a wall, including a woman at right in Philadelphia on August 31, 1970, after they raided houses alleged to be headquarters of black militants and another police officer was shot in the gunfire. The policeman was shot, fifth in 36 hours, when police crashed through the door of a Black Panther Community Information Center in the heart of Northwest Philadelphia, near scene of the 1964 street riots. One officer was dead and the others wounded, some seriously in the week-end shootings. (AP Photo)
Smoking And Drinking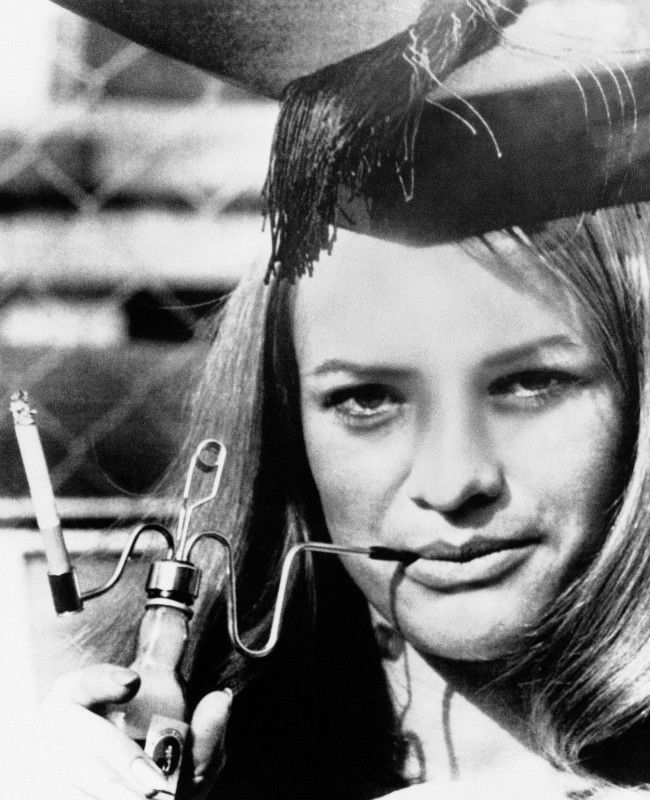 In what might be considered a medical boon to barrooms, this girl is trying a new method of filtering nicotine and tar from cigarettes – whiskey in Munich, Germany, Sept. 23, 1970. The cigarette is attached to the front of the whiskey pipe with its smoke drawn through whiskey and water in the bottle, thereby, the theory goes, eliminating the nicotine and flavoring the smoke. The pipe is on display at an international food exhibition at Munich.
Ali
Heavyweight boxer Muhammad Ali makes a point during a news conference that he conducts from inside the ring in Atlanta, Ga., Oct. 24, 1970. The former heavyweight champion meets Jerry Quarry in a 15-round non-title fight Oct. 26 in Atlanta.
Moshe Dayan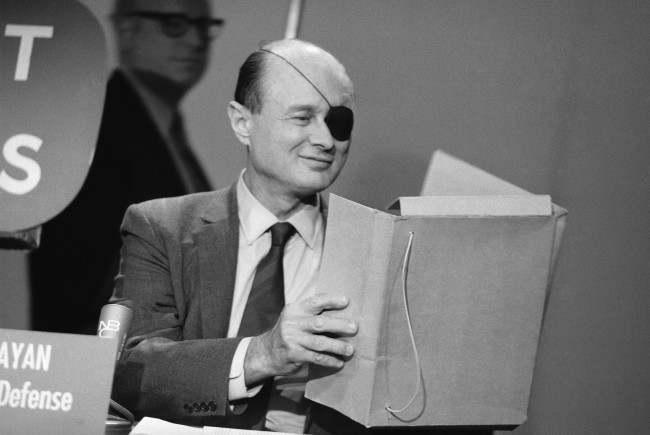 Moshe Dayan is unpacking notes at NBC's taping of a "Meet the Press" show on Dec. 12, 1970. Location unknown.
Queen Elizabeth II in her sitting room at Buckingham Palace during the filming of her Christmas Day broadcast to the Commonwealth.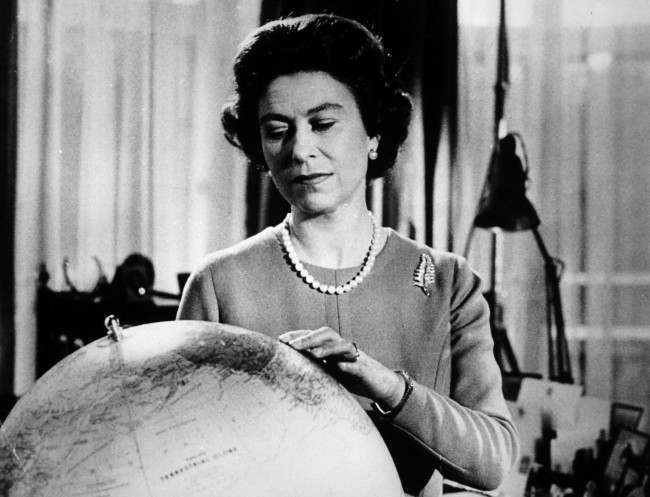 Charles Manson Ejected From Courtroom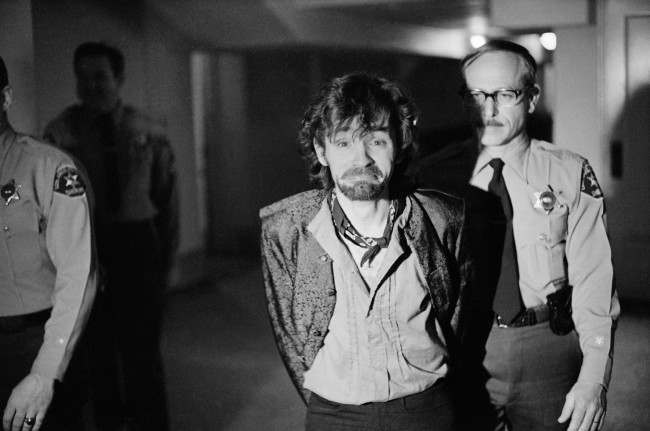 A scowling Charles Manson goes to lunch after an outbreak in court that resulted in his ejection, along with three women co-defendants, from the Tate murder trial, Dec. 21, 1970. The outburst started after Leslie Van Houten said she wanted to fire her new lawyer, a replacement for missing Ronald Hughes, and hire a woman attorney. Before she was ejected to an adjoining room with the others, Ms. Van Houten slapped a bailiff and told the judge "I'd strike you if I could." (AP Photo/George Brich)
PJ Proby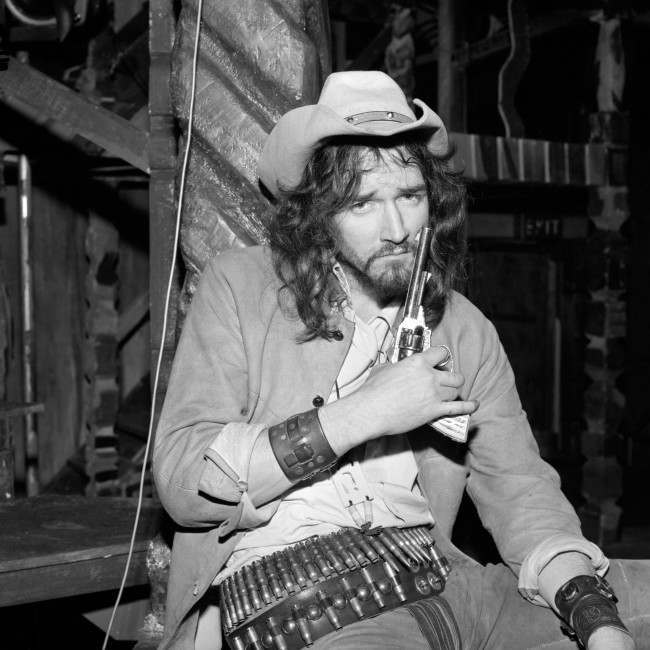 PJ Proby, the American rock singer at the Roundhouse, Chalk Falm, where he will be playing Cassio in the rock musical Catch My Soul, based on Shakespeare's Othello. Date: 17/12/1970