Flashbak to the breakfasts of yesterday with Kellogg's Sugar Smacks and "FREE DR Who Badges!"
John Pertwee played the BBC time traveller between 1970 and 1974. He drove a jalopy called Bessie.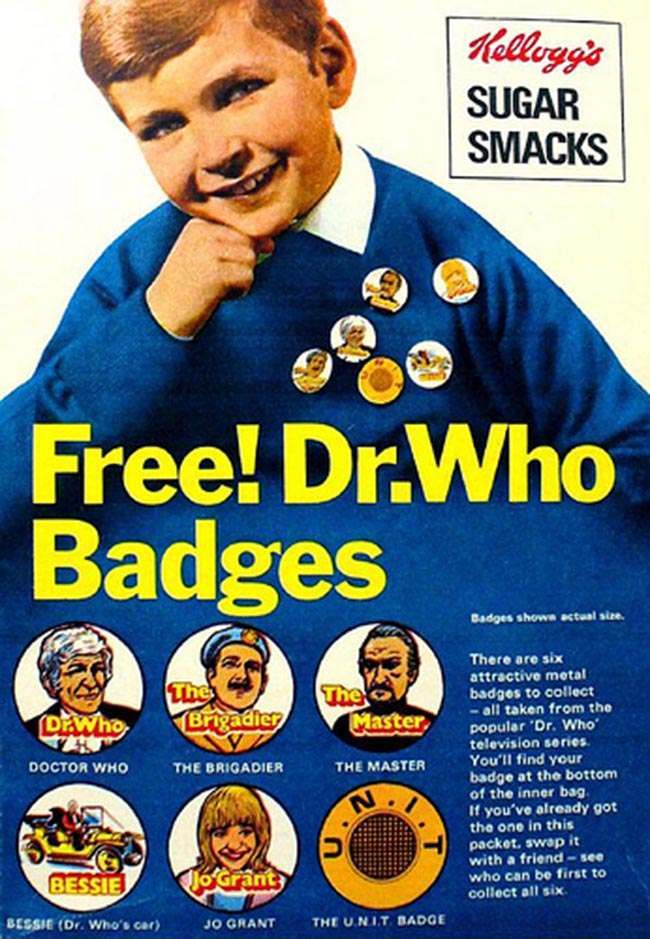 UNIT was the United Nations Intelligence Taskforce. The Brigadier was its frontman. Jo Grant was a junior civilian operative for UNIT. The Master was the enemy, naturally.