Test Your Patriotism with the Intelligence Centre Inc., New York, and stand a chance to win a scholarship worth $495!
It's 1963 and the world in the grip of a Cold War. You need to pick a side.
Americans look like this? They have Presidential hair and clear complexions.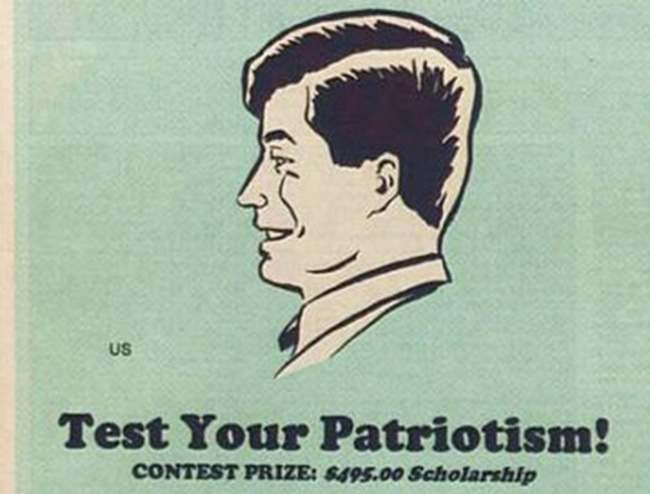 The Soviets look like this – and you should see the men!
This is what you need to do: draw one of the Cold War leaders.
We'd avoid Nikita Khrushchev, who looks the easier draw due to lack of hair and rounded throat. But those racoon eyes are tricky.  John Fitzgerald Kennedy is by the simpler outline. If you have a Ken doll, it's easier yet.
Foreign nationals are not eligible to entre.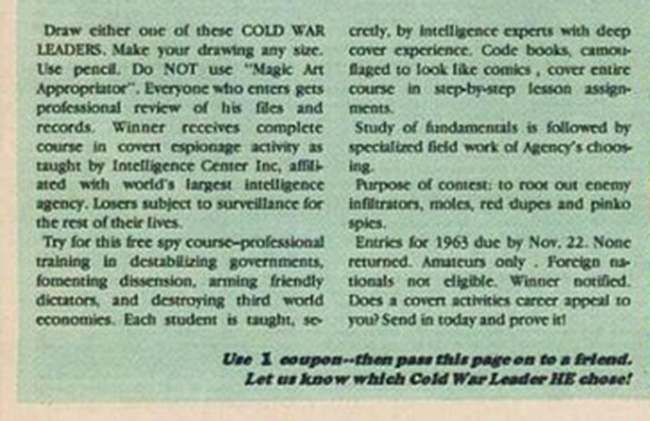 And fill in the form. Parent's country of origin. Weight. Height. Sexual status. Data will be punched into the big computer and sent to the relevant agencies.