On August 28 1963 Dr Martin Luther King stood in front of the crowd at the Lincoln Memorial in Washington DC and made one of the most famous speeches of the 20th century. It seems odd today, but most newspapers of the time hardly noticed the phrase "I have a dream" although many were unable to hide their relief that the 200,000 assembled "negroes" hadn't razed the capital city to the ground. On exactly the same day, in Baltimore just 40 miles away from the Lincoln Memorial where King had spoken, William Devereux Zantzinger was being sentenced for killing a black barmaid with a cane. Nowadays his name has generally been forgotten, although, and courtesy of Bob Dylan, the name of the black woman he killed certainly hasn't.
Bob Dylan was two years younger than Zantzinger when he wrote The Lonesome Death of Hattie Carroll – his famous commentary on 1960s American racism. In 1963, when Hattie Carroll was killed, Charles County was still strictly segregated by race.
According to press accounts of Zantzinger's trial, he and his wife, Jane, arrived at the dance, a charity event called the Spinsters' Ball, at the Emerson Hotel on Friday evening, February 8 1963. Zantzinger was in top hat, white tie and tails – attire often accompanied with a cane. Unlike other guests, Zantzinger didn't check his cane at the door because, as he said: "I was having lots of fun with it, tapping everybody." Tapping turned to hitting; a bellboy named George Gessell said Zantzinger struck him on the arm, and a waitress named Ethel Hill said Zantzinger argued with her and struck her several times across the buttocks.
At about 1:30am, he ordered a drink from Hattie Carroll, one of the barmaids. When she didn't bring it immediately, he cursed at her. Carroll replied: "I'm hurrying as fast as I can." Zantzinger said: "I don't have to take that kind of shit off a nigger," and struck her on the shoulder with the cane. Soon after, Carroll said: "I feel deathly ill, that man has upset me so." She then collapsed and was taken to the hospital.
Time Magazine wrote about the sentencing:
In June, after Zantzinger's phalanx of five topflight attorneys won a change of venue to a court in Hagerstown, a three-judge panel reduced the murder charge to manslaughter. Following a three-day trial, Zantzinger was found guilty. For the assault on the hotel employees: a fine of $125. For the death of Hattie Carroll: six months in jail and a fine of $500. The judges considerately deferred the start of the jail sentence until September 15, to give Zantzinger time to harvest his tobacco crop. In September, the Herald Tribune quoted Zantzinger on his sentence: "I'll just miss a lot of snow." Dylan, at the peak of his early protest music powers recorded the song in New York City on October 23.
Ian Frazier in the Guardian noted that the New York Times, the Washington Post, and the Baltimore Sun all ran stories about the sentencing but none of them noted that anybody objected to the lightness of the sentence.
Charles County wasn't fully integrated until 1967 a few months before Martin Luther King was assassinated in April 1968.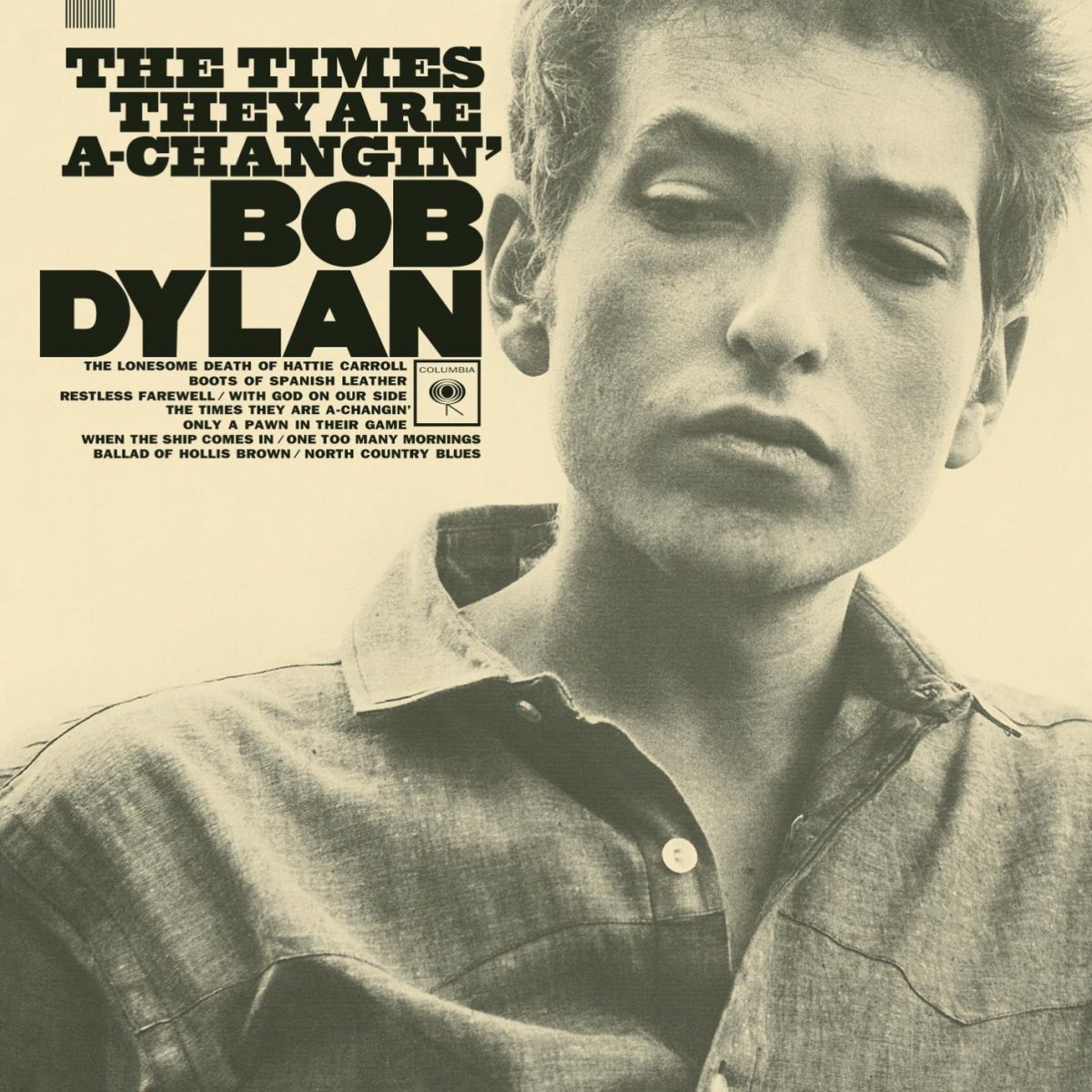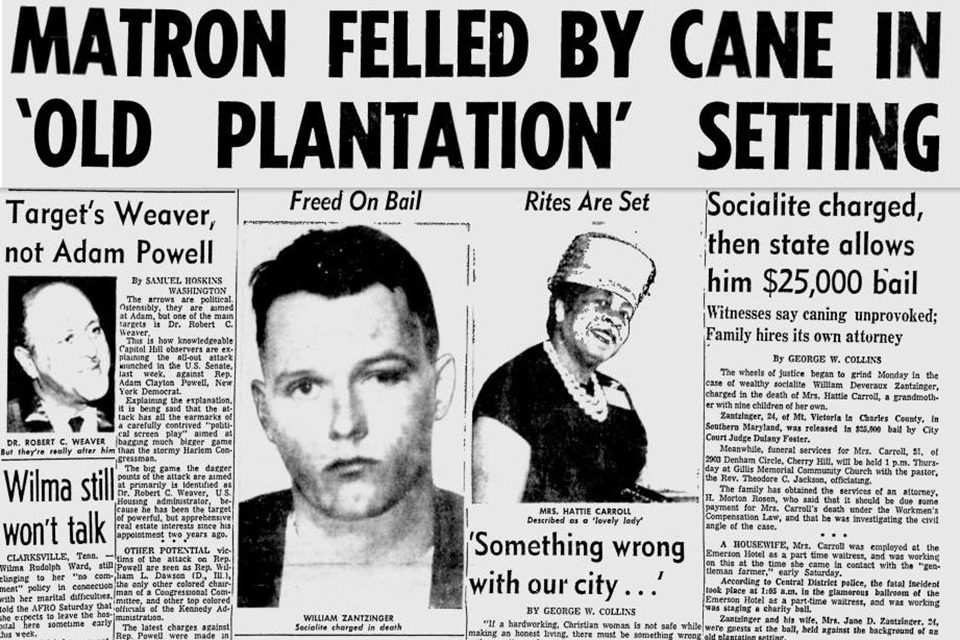 After serving his sentence for manslaughter, Zantzinger returned to running his farm in Charles County and began selling real estate. In 1986 the IRS confiscated some rundown properties Zantzinger owned in Charles County although he continued to collect rents, raise rents, and even successfully prosecute his putative tenants for unpaid rent. In June 1991, Zantzinger pleaded guilty to 50 misdemeanour counts of unfair and deceptive trade practices and was sentenced to 19 months in prison and a $50,000 fine.
William Zantzinger died January 3 in 2009 but not before telling Dylan biographer Howard Sounes in 2001:
[Dylan] is a no-account son of a bitch. He's just like a scum bag of the earth. I should have sued him and put him in jail. [The song is] a total lie.
Bob Dylan last sang the song live at Sacramento on the 20th October 2012.