Photos from 28th January 1963: Michael Winner (30 October 1935 – 21 January 2013) directs English actress Diana Dors (born Diana Mary Fluck; 23 October 1931 – 4 May 1984) in a bedroom scene for the crime drama West 11.
The movie took a look at life in Notting Hill, London, then a seedy, sleazy slum. The title is taken from the postcode W11,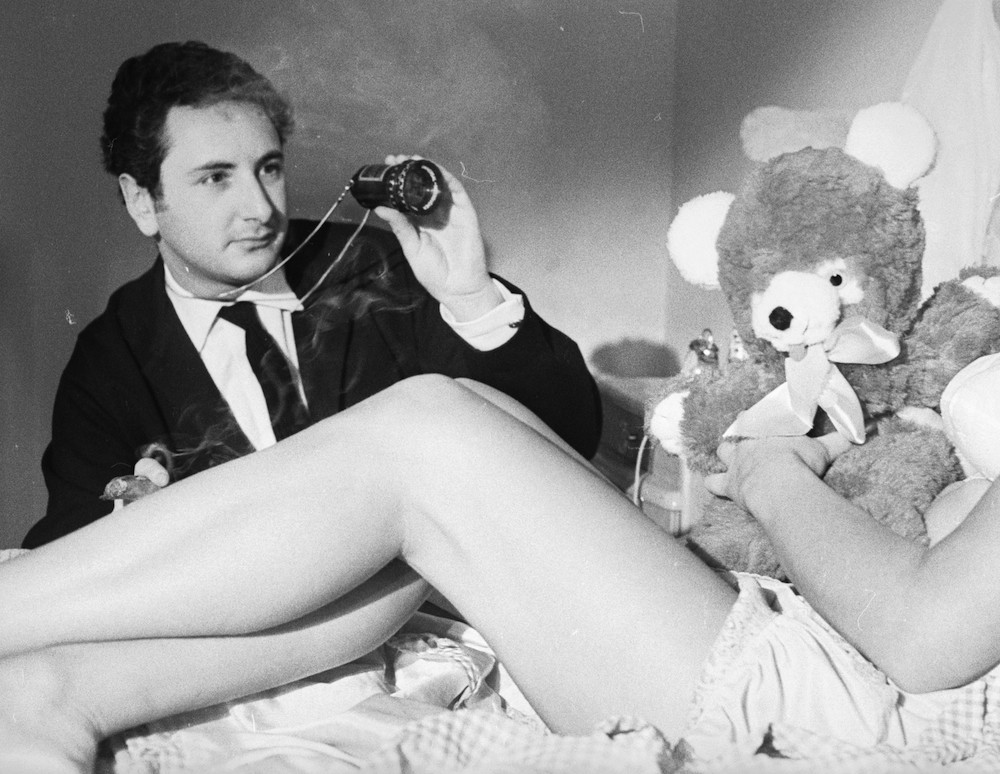 Is the movie any good? Not really, no. As Variety noted at the time:
This is only hackneyed drama about a young man (Alfred Lynch) who is a layabout, a misfit, a self-pitier ('I'm an emotional leer,' he says, profoundly). He gets involved with chicks, can't keep a job and gets mixed up with jazz clubs and seedy parties. Turning point in his life is when he meets up with Richard Dyce (Eric Portman), an ex-army con-man. He is talked into an association with Portman, who wants his aunt bumped off.

It has its merits. The sleazy London locations are very authentically shown. Perhaps too authentically.
Dors, sex and sleaze was a popular mix.