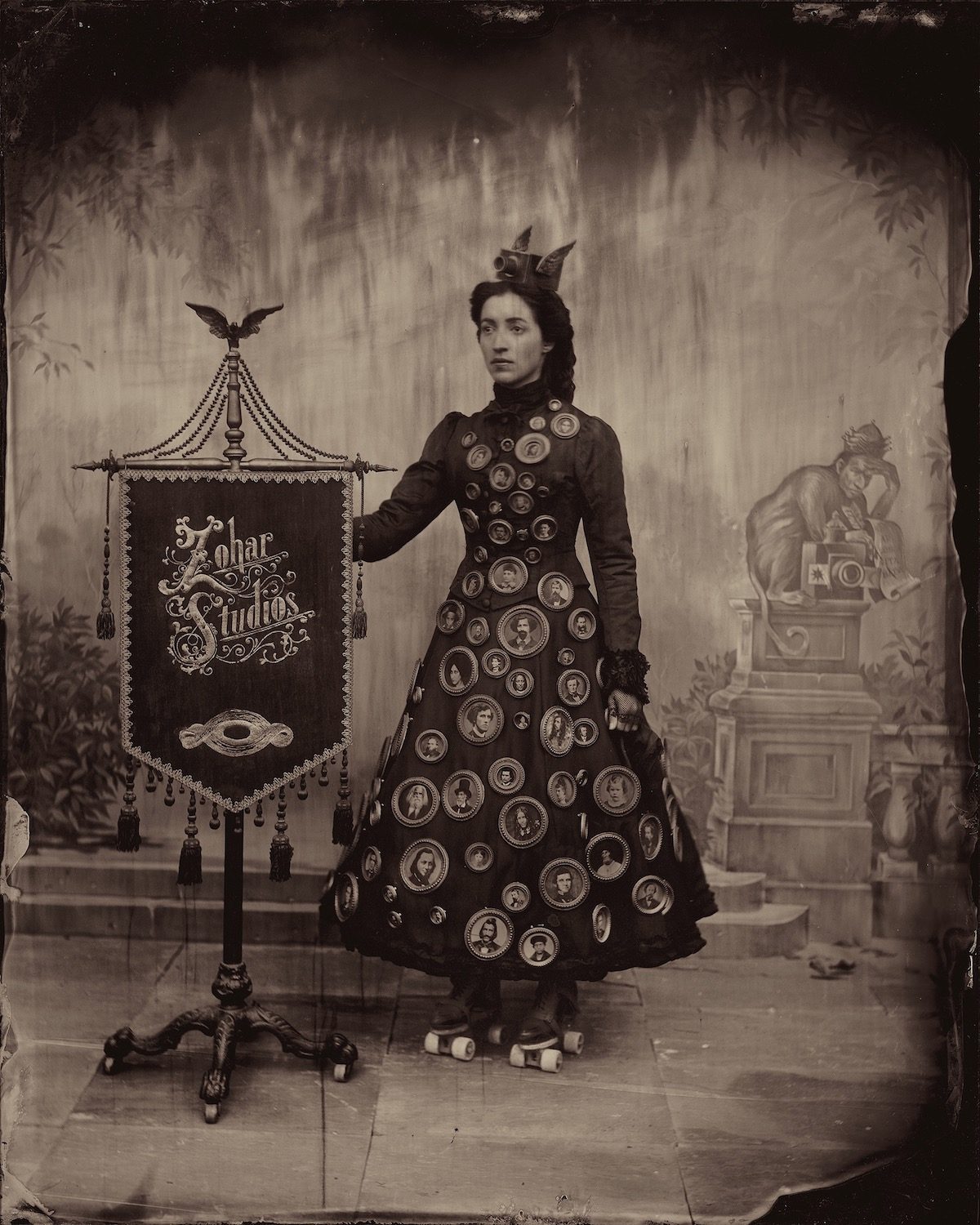 What we know about Shimmel Zohar, Los Angeles-based artist Stephen Berkman is happy to share. Zohar, a Jewish immigrant from Zhidik, Lithuania, where he was born in 1822, arrived in America in 1857. An accomplished silhouette artist, he became the owner of the eponymous Zohar Studios, a photographic shop at 432 Pearl Street on New York's Lower East Side.
'Jewish Types' and other locals all came to be snapped there. The Wandering Jewess, the Merkin Seller, the Co-joined Twins, the Condom Knitter, the Itinerant Phrenologist and others stopped by Shimmel Zohar's place.
And we'd have been none the wiser about any of it had it not been for Berkman's nouse and curiosity. He found records of Zohar's fabulous archive, which detailed how he came to photograph customers like the Absent-Minded Soothsayer and the Blind Mohel. You know what that is, right? A mohel is a Jew trained in the practice of brit milah, the "covenant of circumcision". He's the foreskin snipper. And he's going in blind, ceding the advantage to his one-eyed target.
Created using the wet-collodion process (chemicals on glass plates slid into a concertina camera big enough to have its own Zip Code), these figures did well to remain still for as long as it took for the magic to work – usually around 40 seconds. This is why so few old photos show people smiling. Do it for too long and it makes you look suspicious and evangelical. Smile for longer than 40 seconds and you look like a therapist at a yoga retreat, Ivanka Trump saying 'QVC' or the Mona Lisa's agent. Best to play it straight. Think of something bland and sobering, like Switzerland. Or ruminate on an idea, like why Zohar left his thriving business and took off for life on the road as an itinerant photographer?
Why Zohar left NYC and what became of him, we can't say for sure. Berkman never did find the photographer's original glass plates. But he did happen upon Zohar's records, in which the photographer had noted detailed descriptions of various tableaux he'd staged and photographed. Sadly, that found book was then lost. But, blessedly, Berkman could remember its contents. He wanted the master's achievements to live once more. So he restaged the scenes as a tribute to the great Zohar and his studio.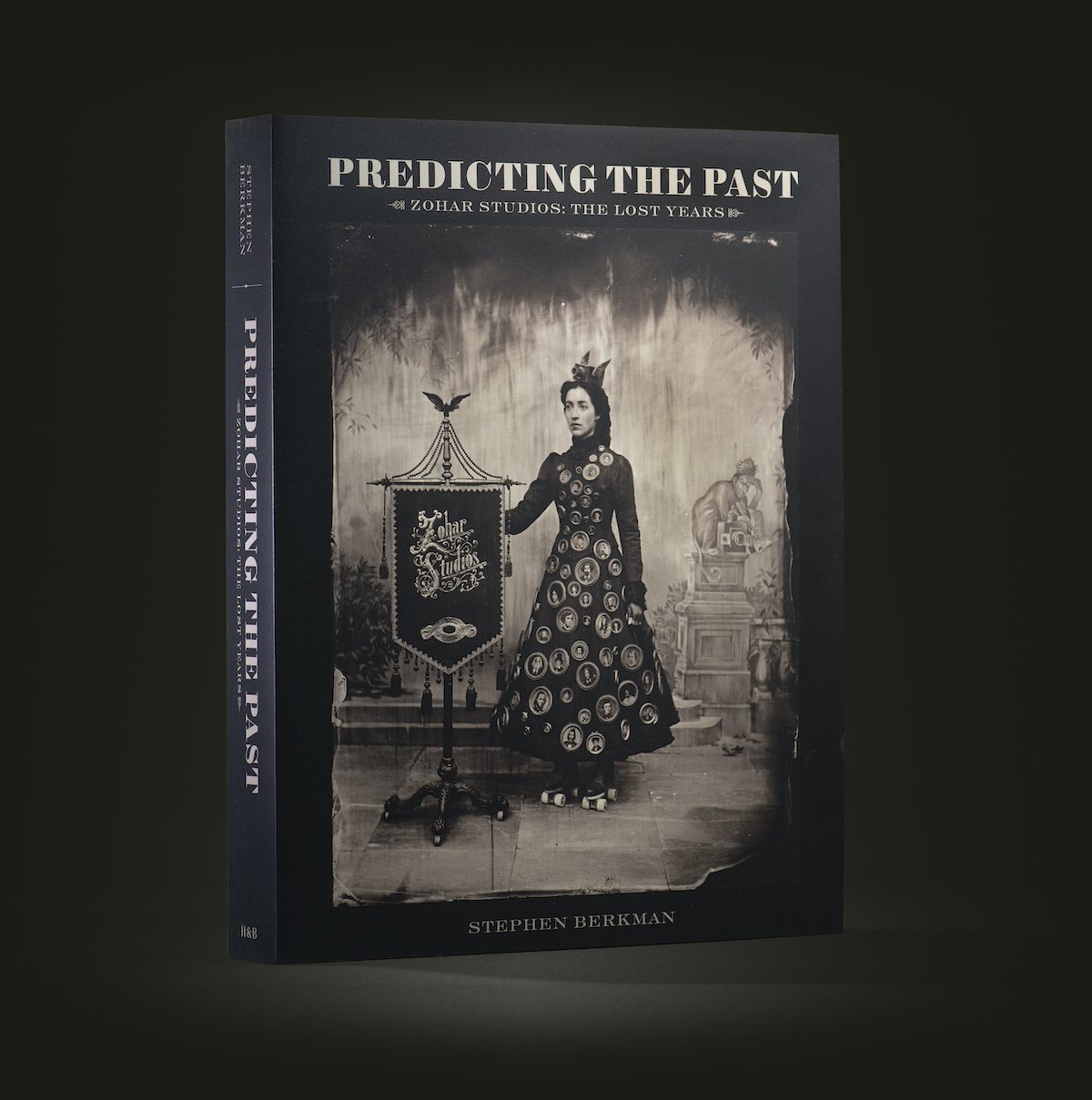 Discover more wonderment from Shimmel Zohar's archives in Stephen Berkman's book, Predicting the Past: Zohar Studios.