FLASHBACK to September 30th 1954:  – Arsenal players at the Highbury ground, North London.
Centre forward Tommy Lawton tries on a Russian fur hat in the Arsenal dressing room as a preliminary to Sunday's trip to Dynamo Moscow with the 'Gunners'. Other Arsenal players are – left to right – Alex Forbes, Walley Barnes and Jack Kelsey.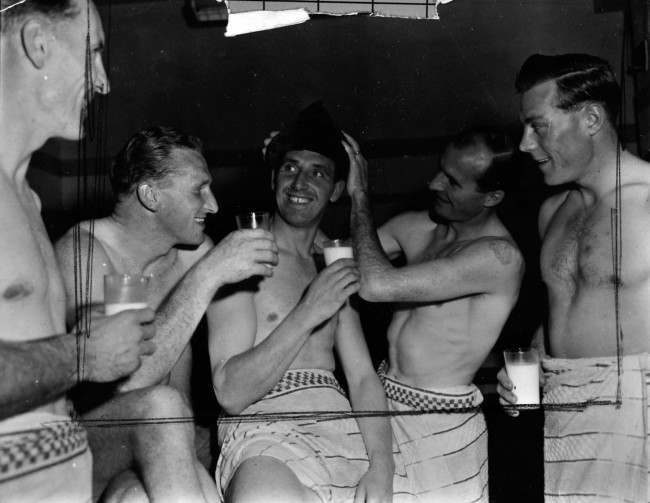 Some footage of Moscow's 5-0 win.