IN 1950, Britain's most gorgeous men competed for the title 'Mr Apollo'.
The judges feature the lovely Sylvia Wren (Holiday Bathing Girl 1949), seen here on the cover of classy news organ TITBITS magazine, 13 April 1957.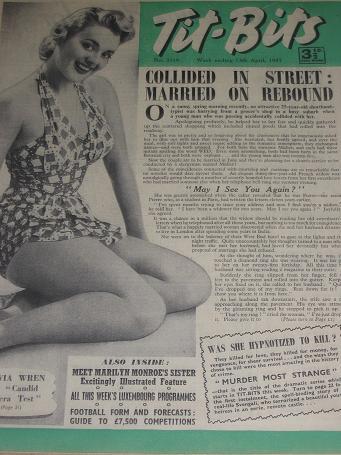 And Irish heavyweight boxer Jack Doyle.
Look out for Doyle checking the lads' teeth. This was to ensure all the gorgeous gussies were British: too white and straight and you were surely a foreigner and out of the contest.
The winner was …Jack Bunney.