FLASHBACK to April, 30, 1950:  An elderly Bavarian inspects what is said to be the first robot in history, a soldier with an automatic bellows that blows a trumpet, made in 1810 by Friedrich Kauffman of Dresden. The robot is one of the many attractions of the Deutsches Museum in Munich.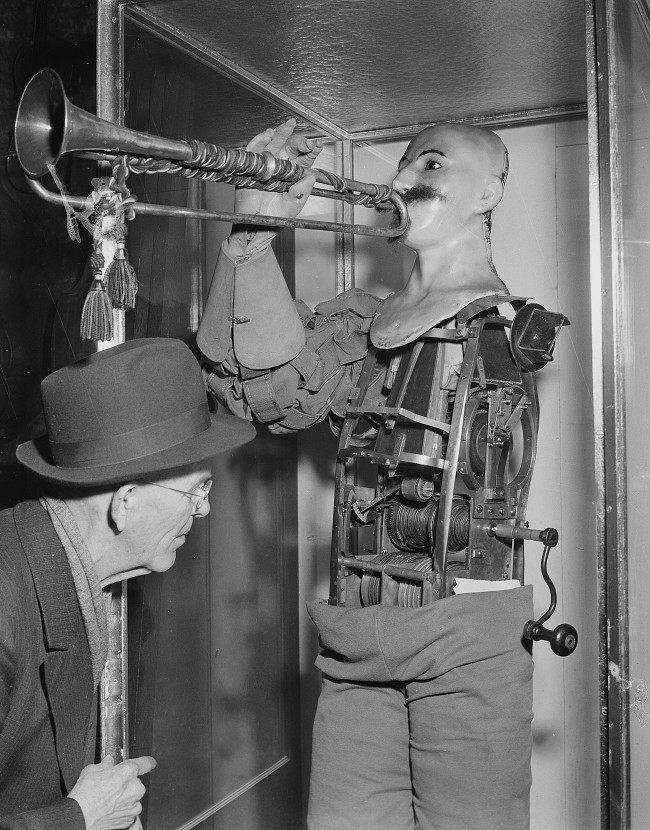 The Kaufmann Trumpeter had leather bellows for lungs and reeds.
* The notches mounted on the drum activated valves that let the air pass by 12 tongues. Which produced a kind of modulated sound. This sound will be modulated through a trumpet so it does sound like a trumpet The stepped drum and the bellows are powered by a spring mechanism that need to be wound up, observe the crank laying at the bottom.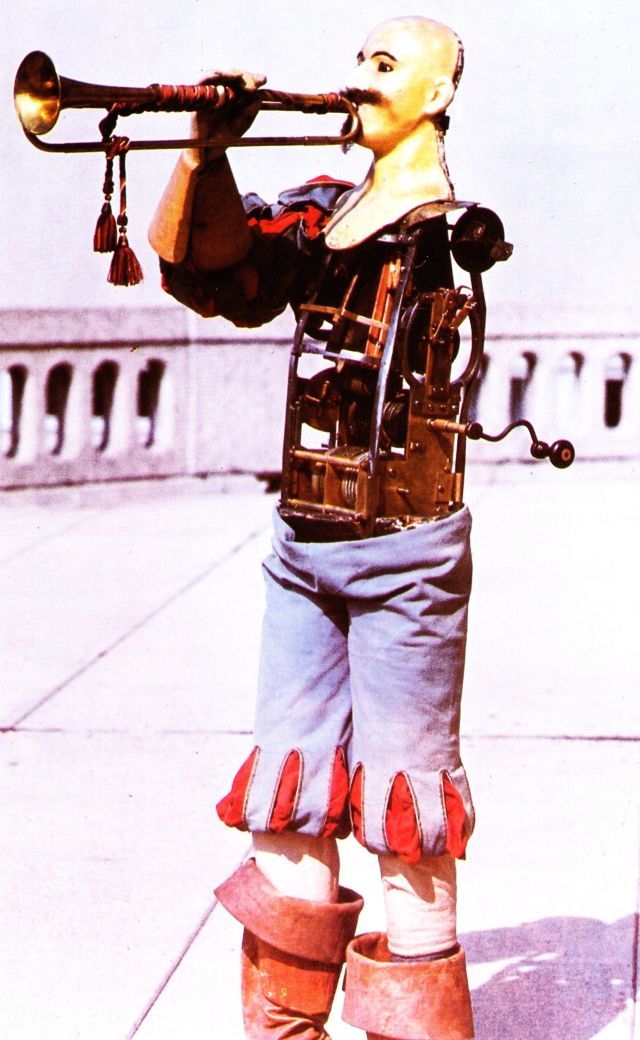 ]