HERE are a few vintage phallic instances (either real or inferred) which have gained a bit of notoriety over the years. Read on – your inner idiot will thank you.
1. THE RIFLEMAN'S LOG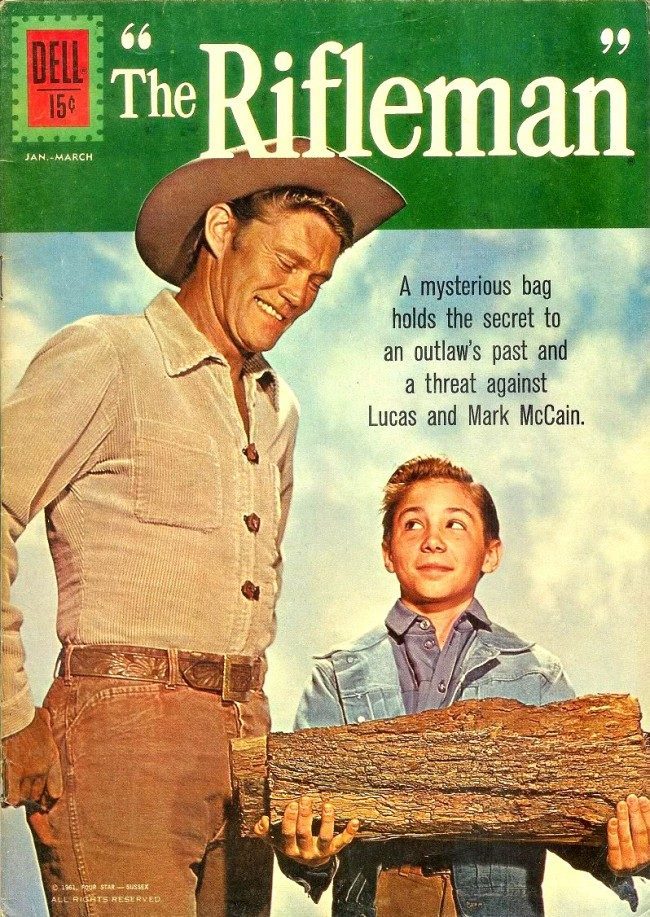 This Rifleman comic book has experienced a certain degree of notoriety for what can only be described as a horrifically uncomfortable cover.  How is it possible that the subtext went unnoticed before printing?  Looking through old magazines, comic books, etc. it's easy to stumble onto accidental phallic imagery.  Perhaps it's because they weren't as jaded as we are these days, always finding the tawdry in the innocent.  Or maybe published adverts and illustrations generally weren't as polished, edited and re-edited as they are today.  Who knows?   Yet, the phallic nature of this one seems so extreme, it couldn't possibly have been missed by even the most obtrusively naive,… right?
2. THREEPIO'S UNIT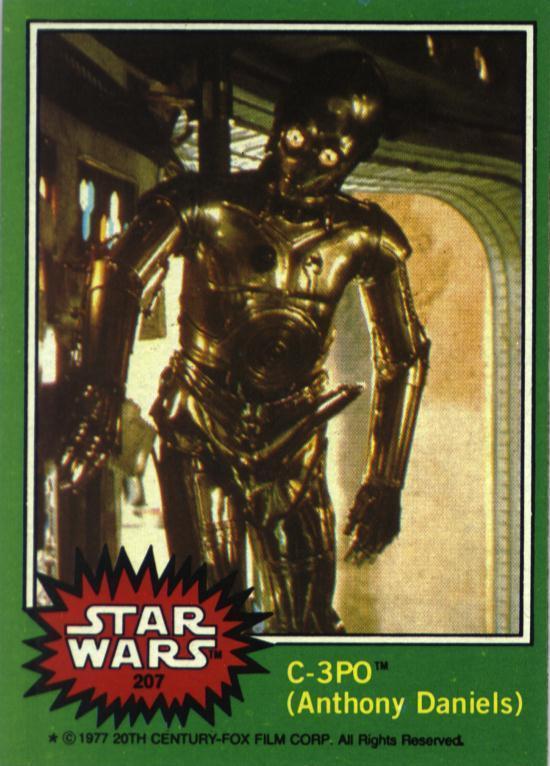 This Star Wars trading card has also received some well-earned notoriety.  It appears that C-3PO is sporting a golden metallic erection of impressive proportions.  The robot was supposed to be a "protocol droid", but this picture has one wondering if C-3PO had other useful functions not fit for a family movie.  According to the official Star Wars site:
It appears that the extra appendage is not the work of an artist, but rather a trick of timing and light…. At the exact instant the photo was snapped, a piece fell off the Threepio costume and just happened to line up in such a way as to suggest a bawdy image.
According to Snopes, whether this was intentional or not remains undetermined.
3. SEARS CATALOG PROTRUSION

This unfortunate event occurred in the 1975 Sears Fall/Winter catalog.  Extending below the boxer shorts emerges what appears to be a glimpse of this model's manhood.  A lot of squinting, enlarging, and Photoshop exploration has occurred over the years trying to get this mysterious object into focus.  Can it truly be what we think it is?  Or is it simply a smudge?  We may never really know.
This phallic incident even inspired a novelty song "The Man on Page 602" by Zoot Fenster, released not long after the catalog was published.
"The picture's got me out of sorts, because I don't understand,
Are they advertising boxer shorts, or are they trying to sell the man?"
4. THREE'S COMPANY SCROTAL EXPOSURE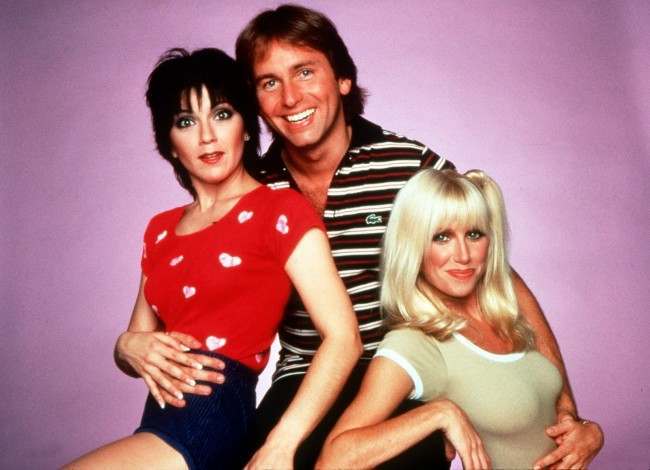 God knows, shorts certainly lived up to their name in the 1970s.  So, you can hardly fault John Ritter for what took place in episode 161 of Three's Company.  In this now infamous sitcom episode, he takes a seat on a bed and in the process reveals portions of his junk for the camera. If you blink you miss it, and it's not exactly in high definition either…. But, make no mistake, Ritter's naughty bits are definitely there. The incident yielded one of my favorite quotes of all time. When asked by The New York Observer whether they should edit the scene for future broadcasts, Ritter responded:
"I've requested that Nickelodeon air both versions, edited and unedited, because sometimes you feel like a nut, and sometimes you don't."
5. POPSICLE OF SHAME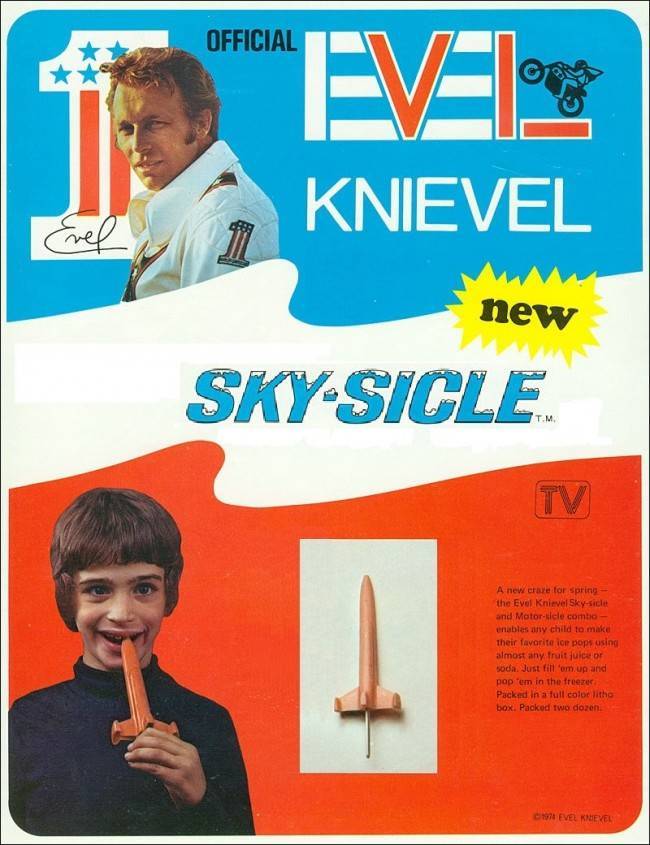 I present to you this highly troubling Evel Knievel Popsicle ad.  It hasn't garnered any notoriety yet, but it's high time it did.   Spread the word.
THE END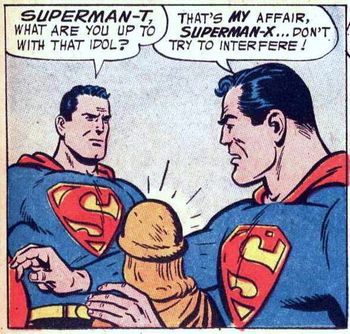 More here.