ON February 25 1964: Cassius Clay crowned world heavyweight boxing champion. Clay, then just 22 – and a 7-1 underdog – beat the mighty Sonny 'The Dark Destroyer' Liston, 32, in seven rounds at Miami Beach.
Before the fight, Clay had trash talked his opponent:
"I wanna rumble…I wanna rumble!. You're a tramp. I am going to eat you up. Somebody's going to die at the ringside tonight. Are you scared?"
No-one died. But Clay upset the odds and won.
Was it a fix? Liston had testified that the mob took a more than decent cut of fighters' money. Liston had been backed by the criminal underworld, who'd been willing to back the former jailbird.
Liston had gotten his chance to be the world champion.
Suits ran the show.
On September 25, 1963,2, Liston floored Patterson in the first round of the title fight in Chicago, Ill. Liston officially won by KO in 2:06 in the first round.
BAM!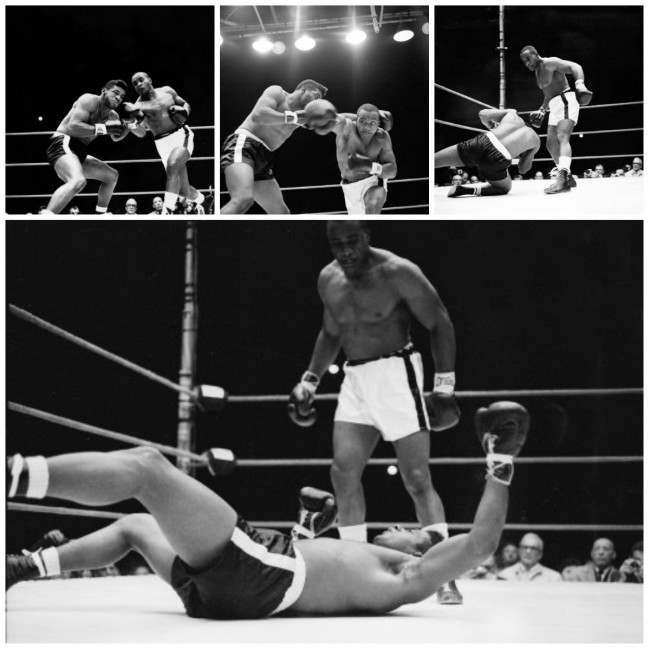 Hail Liston! Cue Clay:
How many rounds would Liston last, Cassius, who had just defeated Henry Copper?
But first Patterson would take on Liston in a rematch.
BAM! The fight lated 2:09.
By now Ali was desperate to get at Liston. The fight was arranged at the Denver Hilton Hotel on November 6, 1963. The press conference was a lively affair with Clay doing most or all of the talking.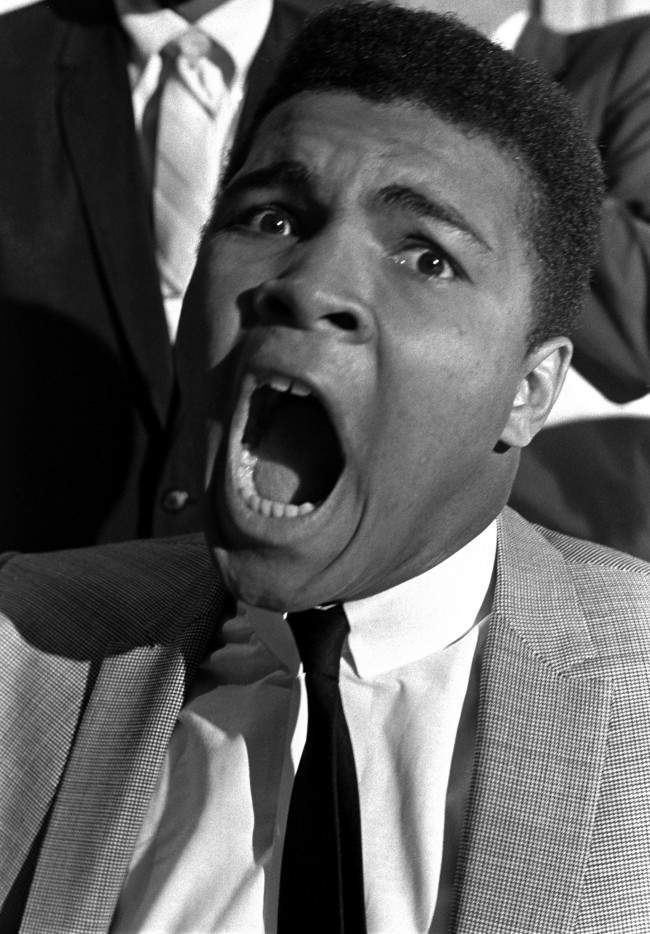 Ali was proving to be a big drawer.
The fight was on.
No moment would be missed.
FIGHT!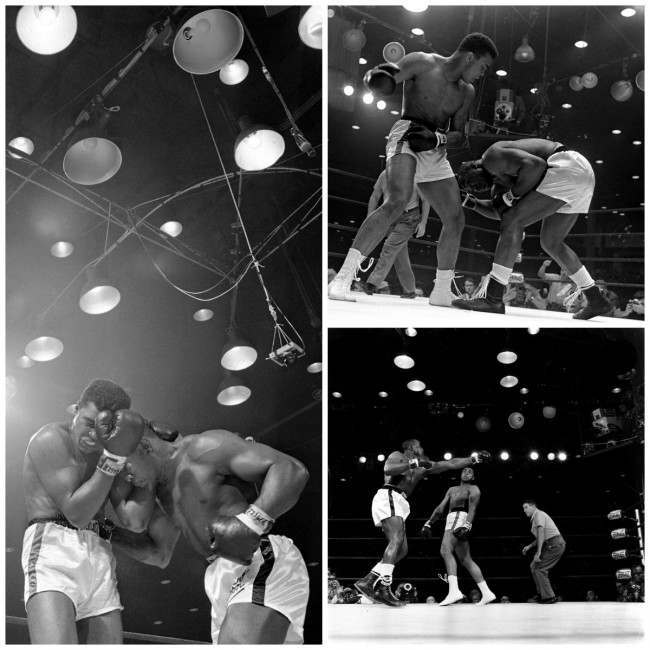 At the start of the seventh, Liston stayed in his seat. It's a technical knock-out. Ali wins!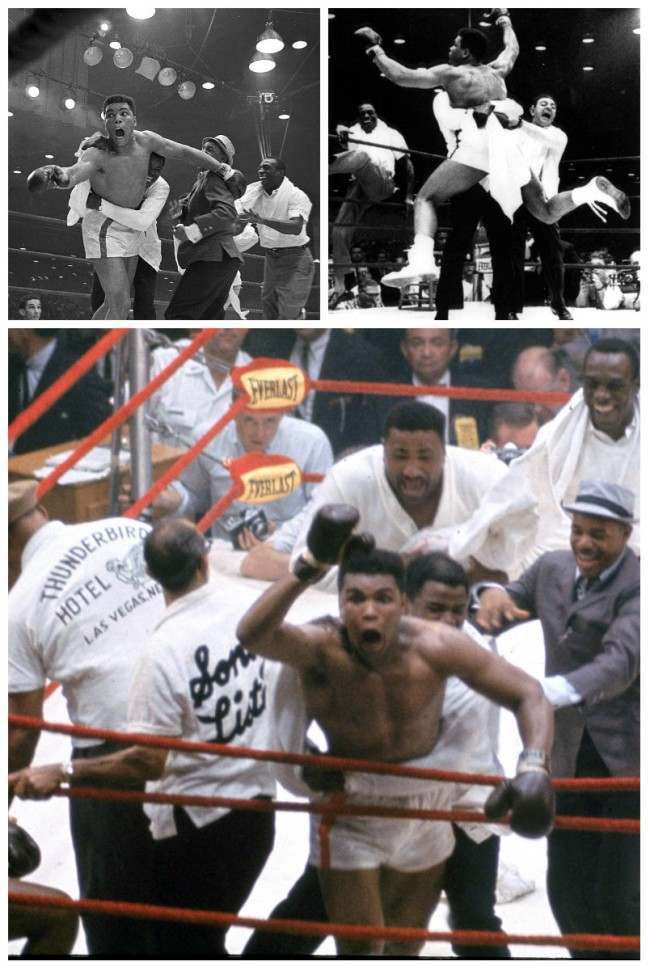 A rematch was arranged. And it proved to be even more controversial…
On May 25, 1965, in Lewiston, Maine, Ali floored Liston. Referee Jersey Joe Walcott never counted to 10. He ushered Ali into a neutral corner. A full 17 seconds passed before Liston finally rose. A writer at ringside had counted. He told Walcott, who stopped the fight and declared Ali the victor.