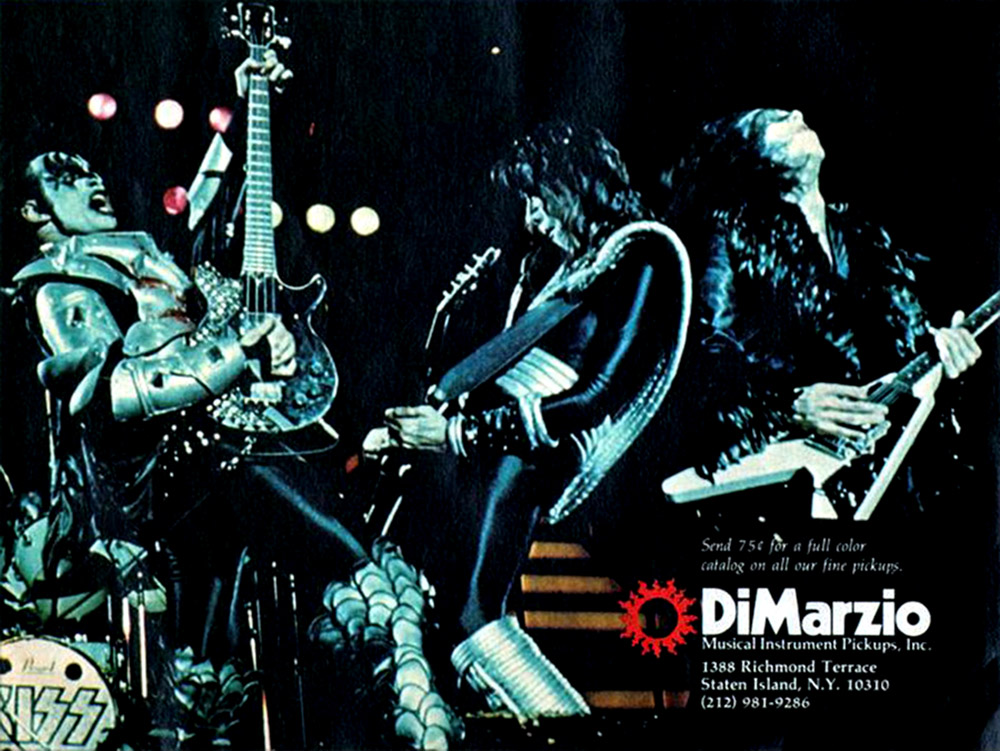 Let's take a look at fifteen examples of guitar (and guitar amp/speaker) advertising from the seventies and eighties.   Some feature famous musicians of the day, such as Kiss and Journey, to endorse their product, while others just lay on the "sex sells" approach.  Whatever the marketing tactic, it's an interesting ride down rock'n'roll memory lane – Enjoy!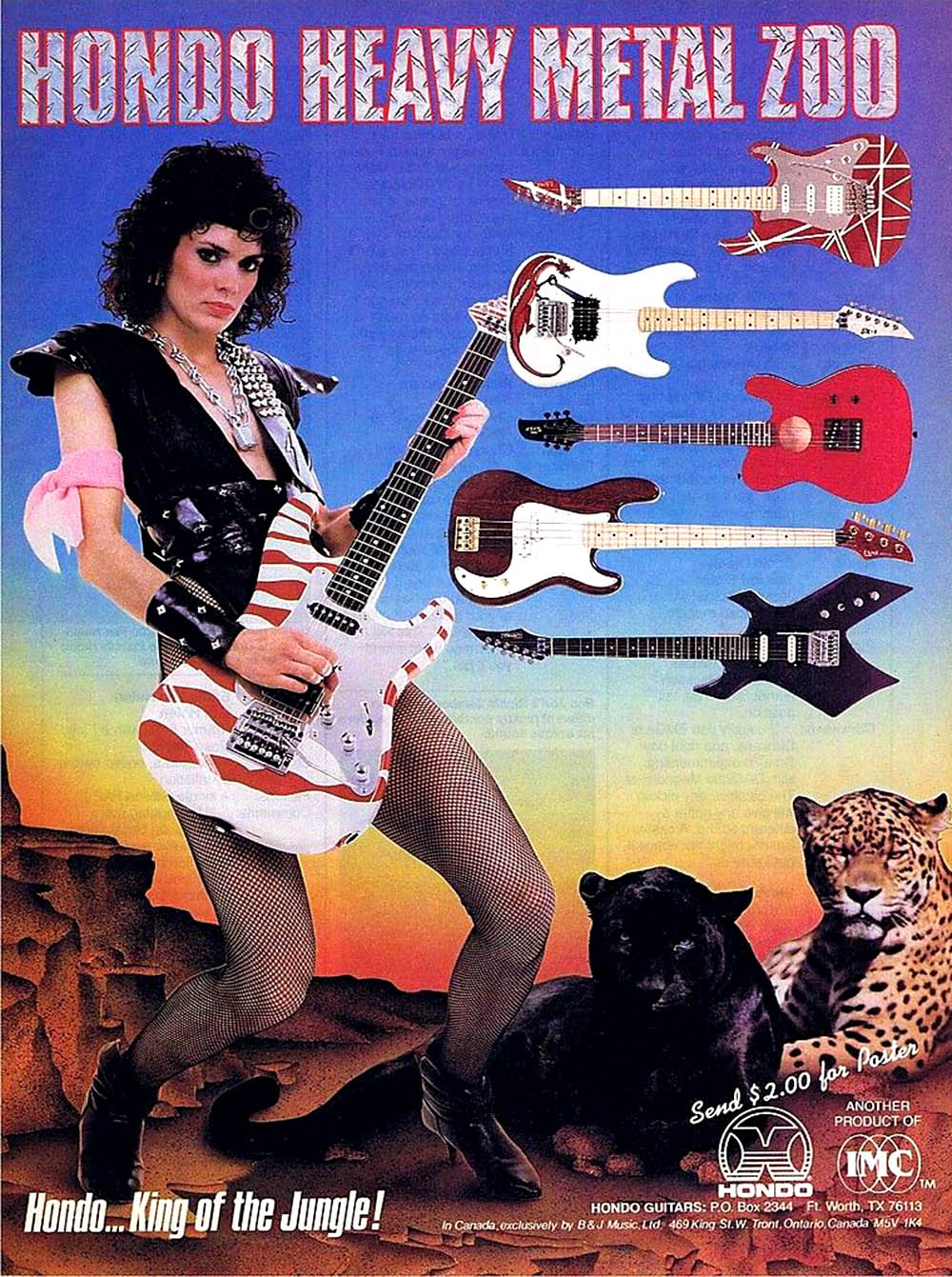 I'm not so much interested in the Hondo guitar as I am the $2.00 poster – I want this.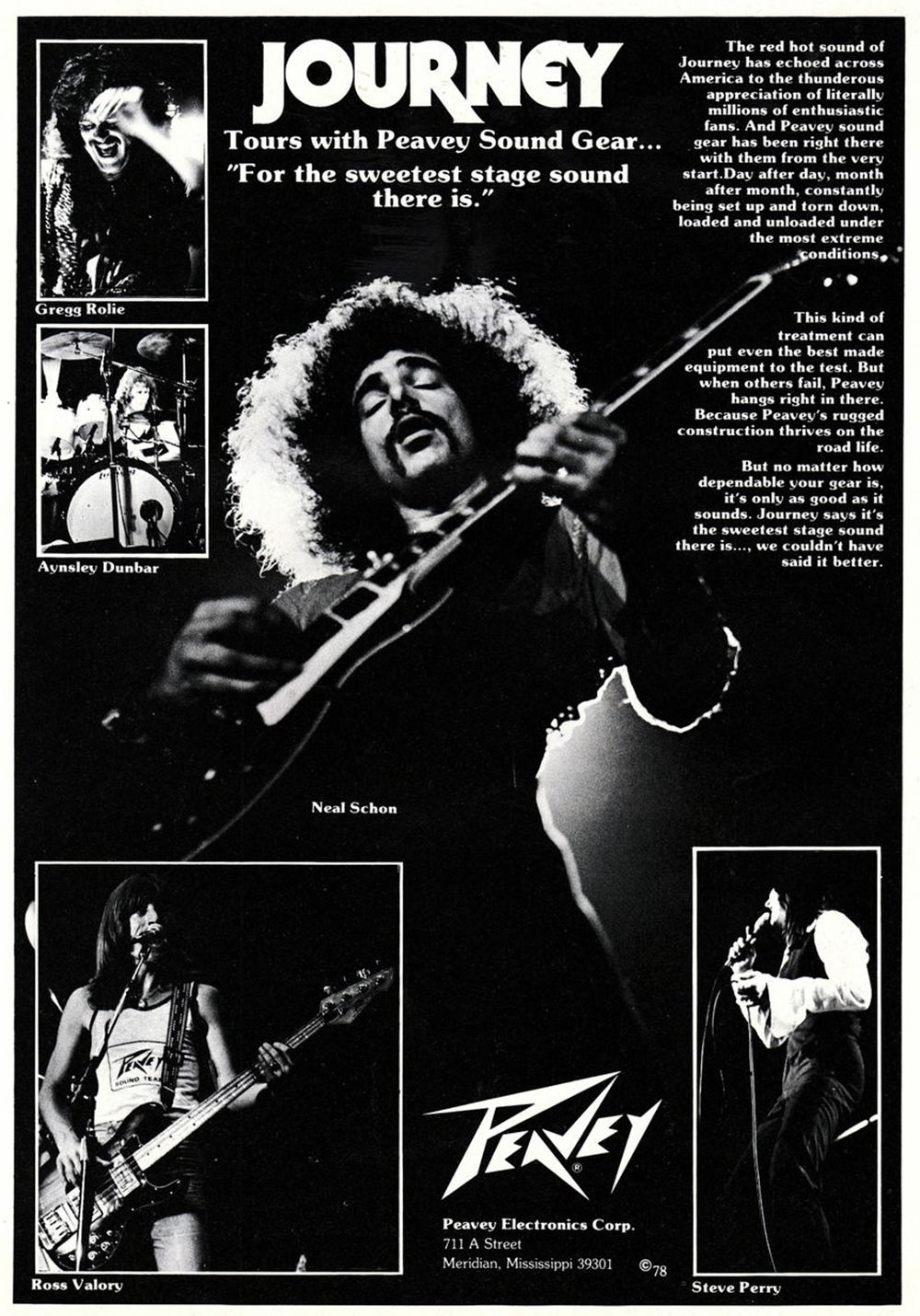 Journey lead guitarist, Neal Schon, had the greatest Caucasian-afro in the history of rock-n-roll.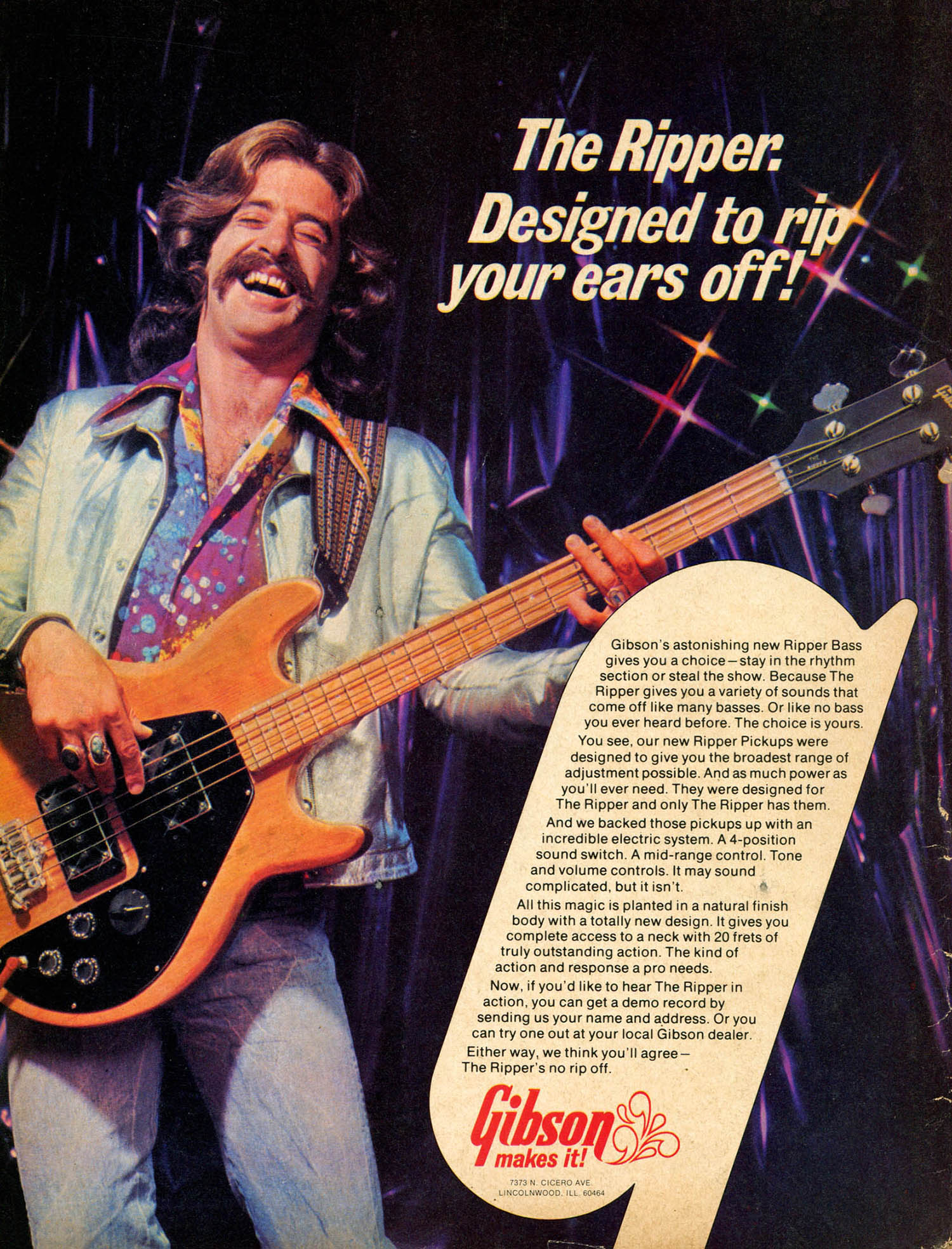 I love this ad.  The guitar is called The Ripper, and it's designed to "rip your ears off"…. and it features a smiling cheesy lounge act.  Has any advertisement ever so poorly illustrated their product?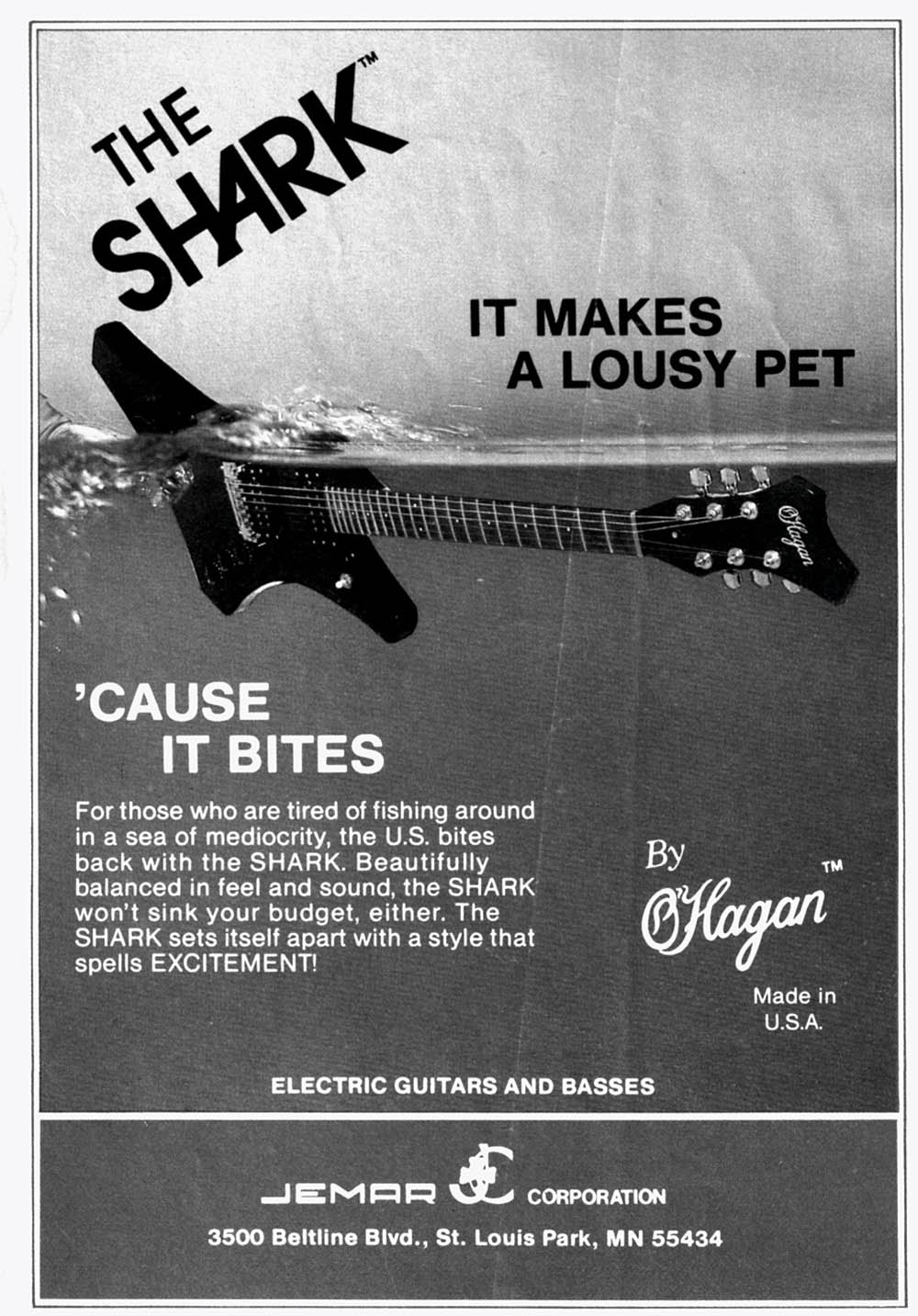 The Shark, from a 1982 issue of Circus magazine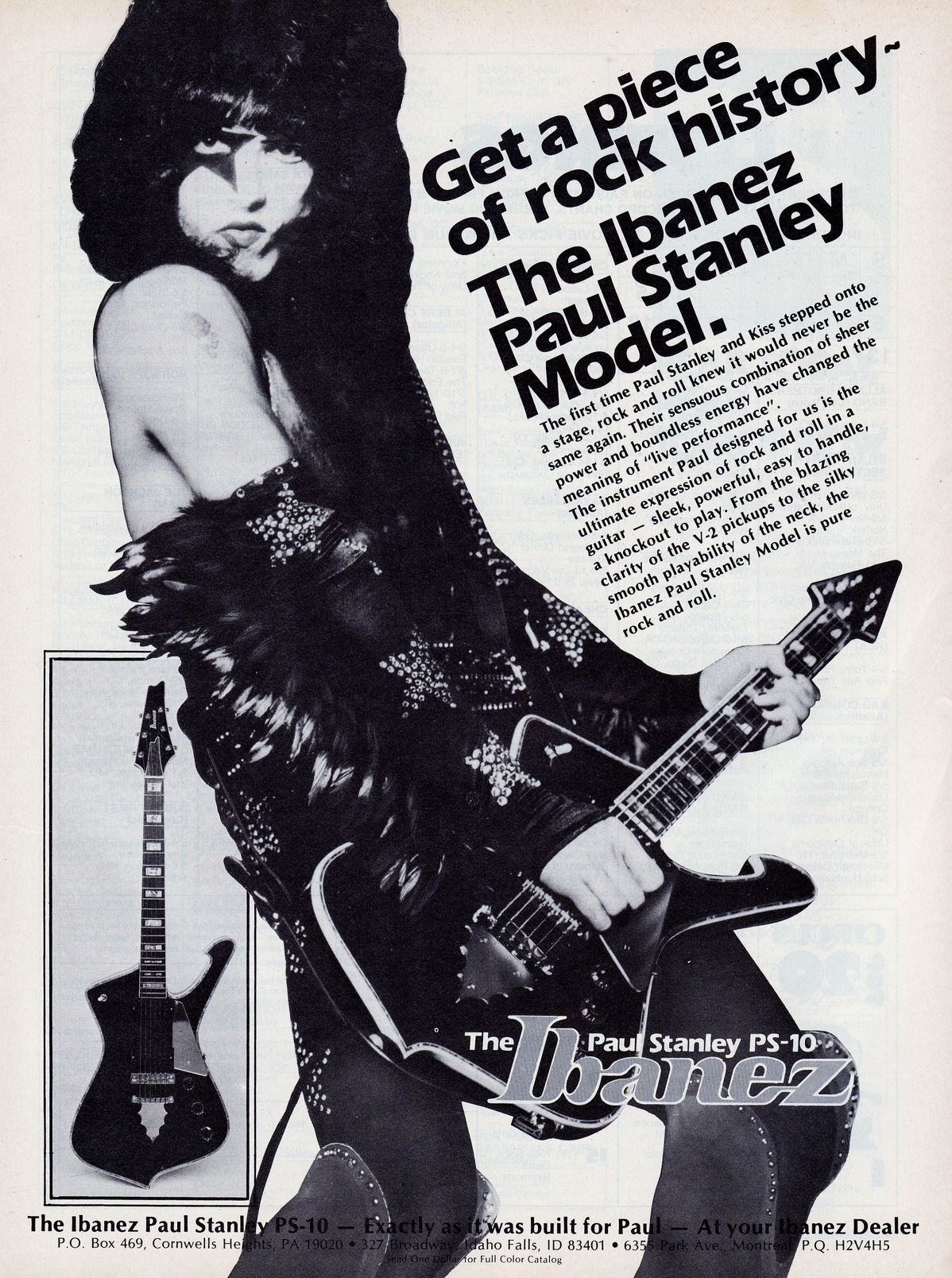 The Paul Stanley Ibanez PS-10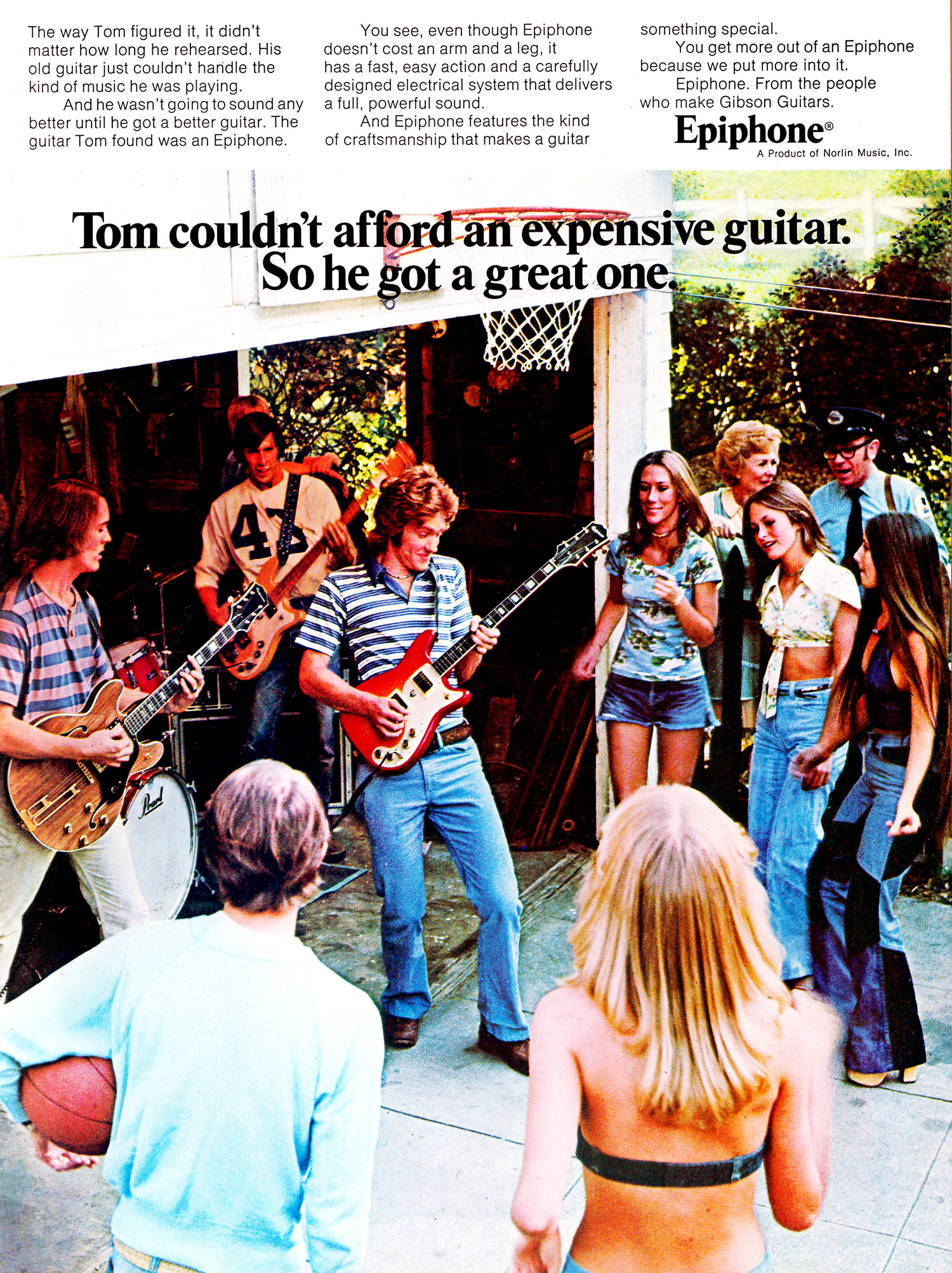 Tom also enjoys the fringe benefit of his guitar – its ability to attract neighborhood groupies.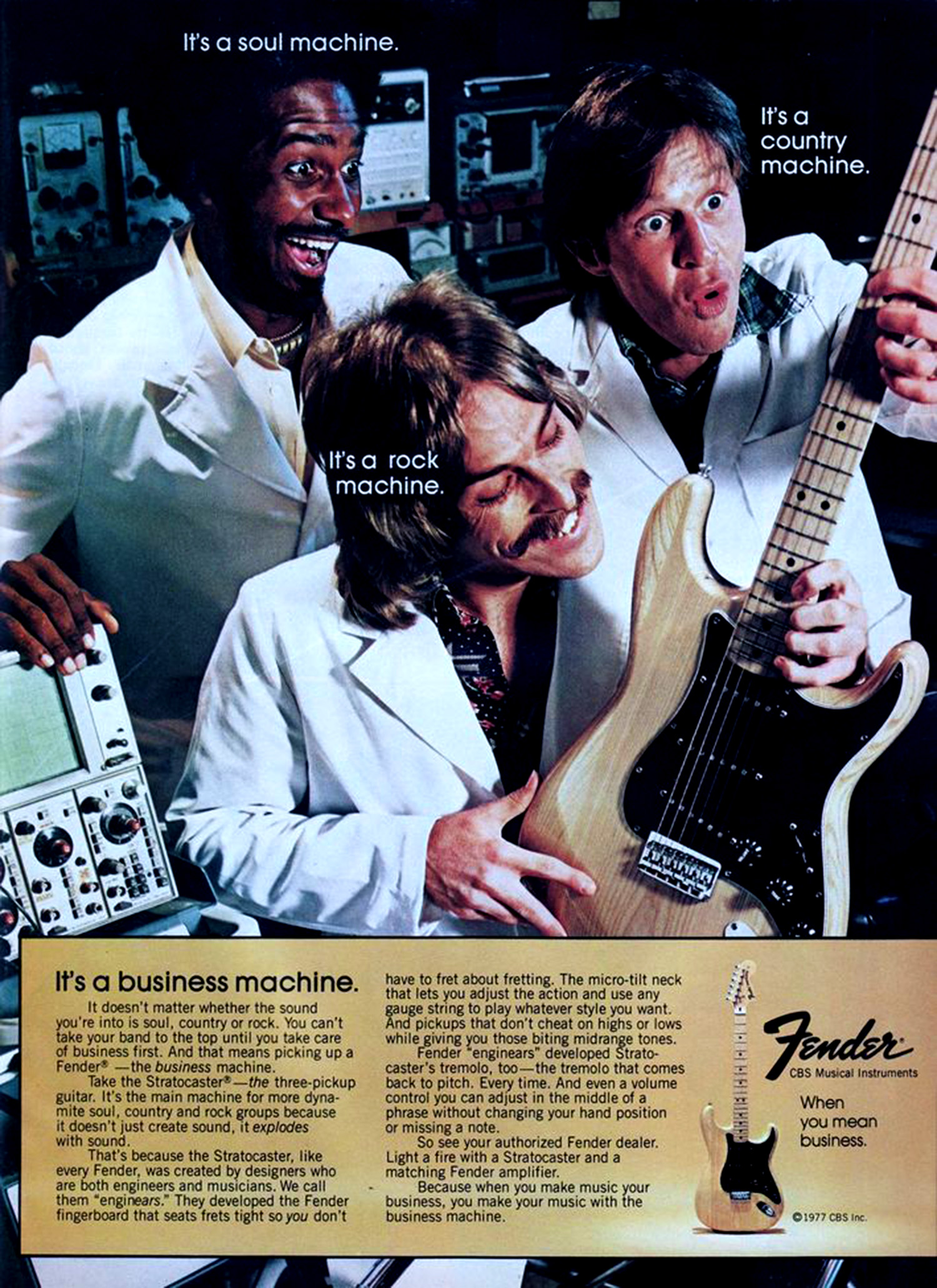 Check out the expression of the "it's a soul machine" guy.  Just wow.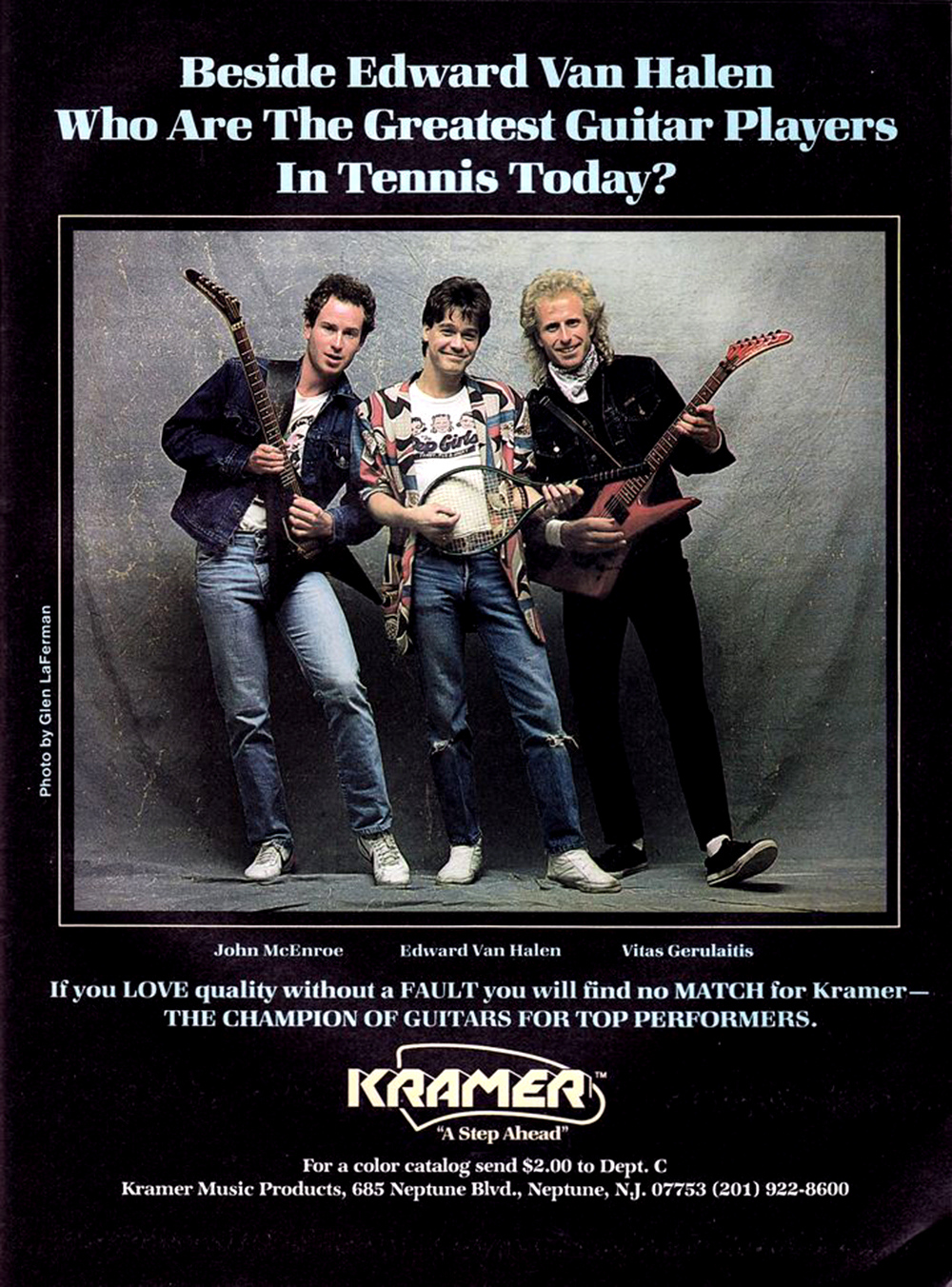 Eddie Van Halen and McEnroe for Kramer guitars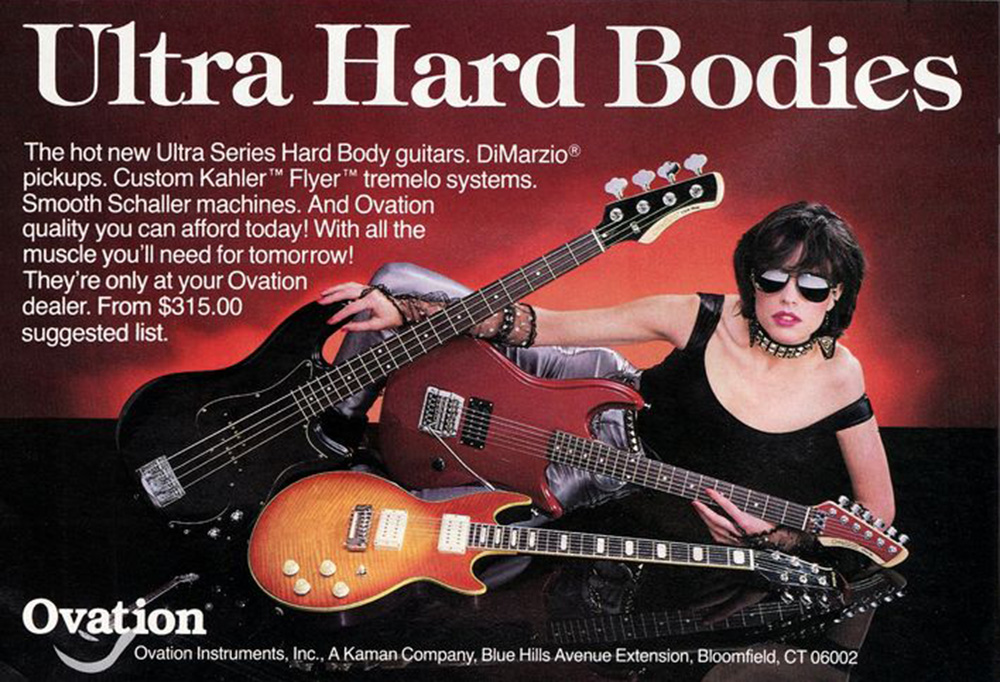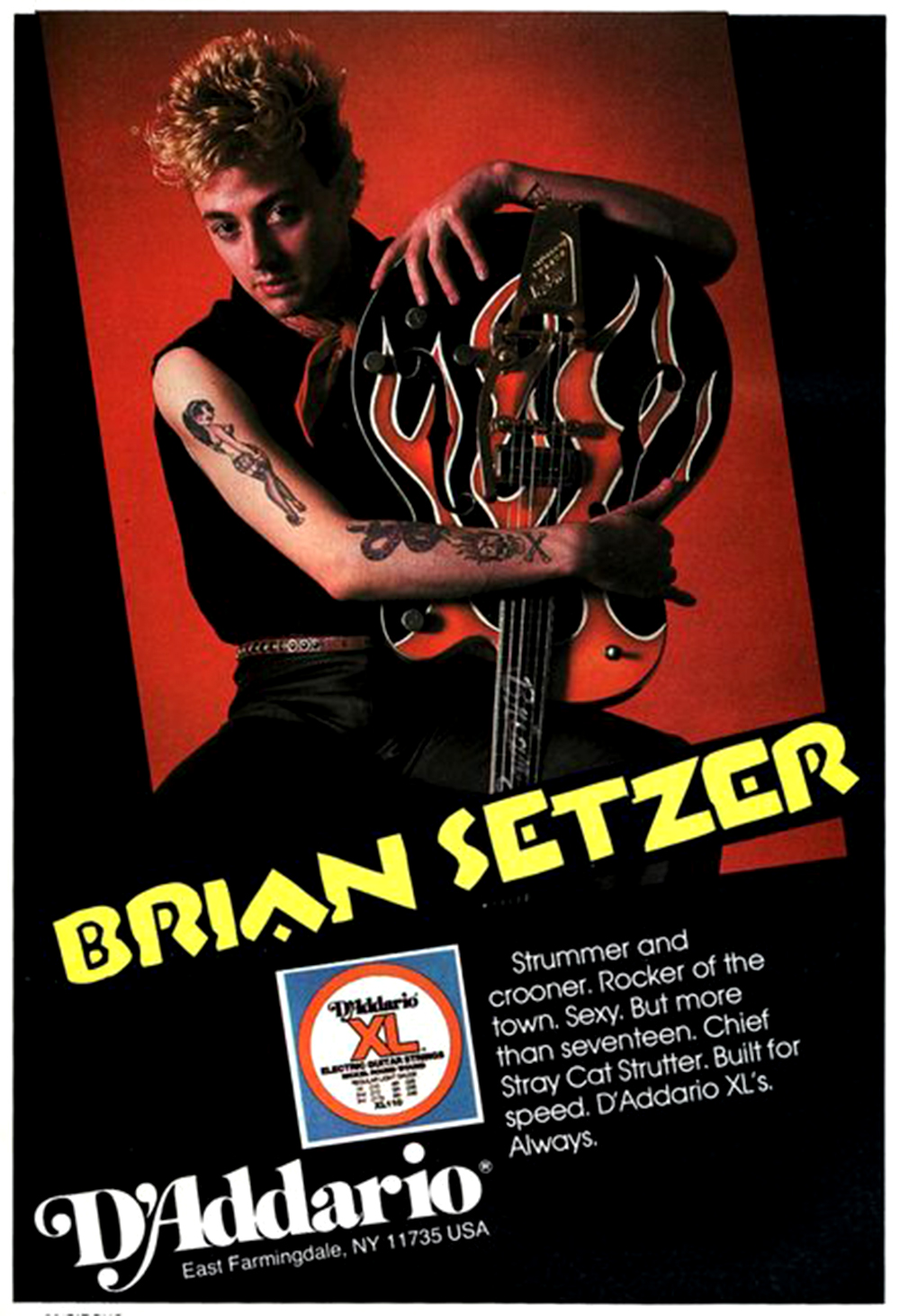 Brian Setzer for D'Addario guitars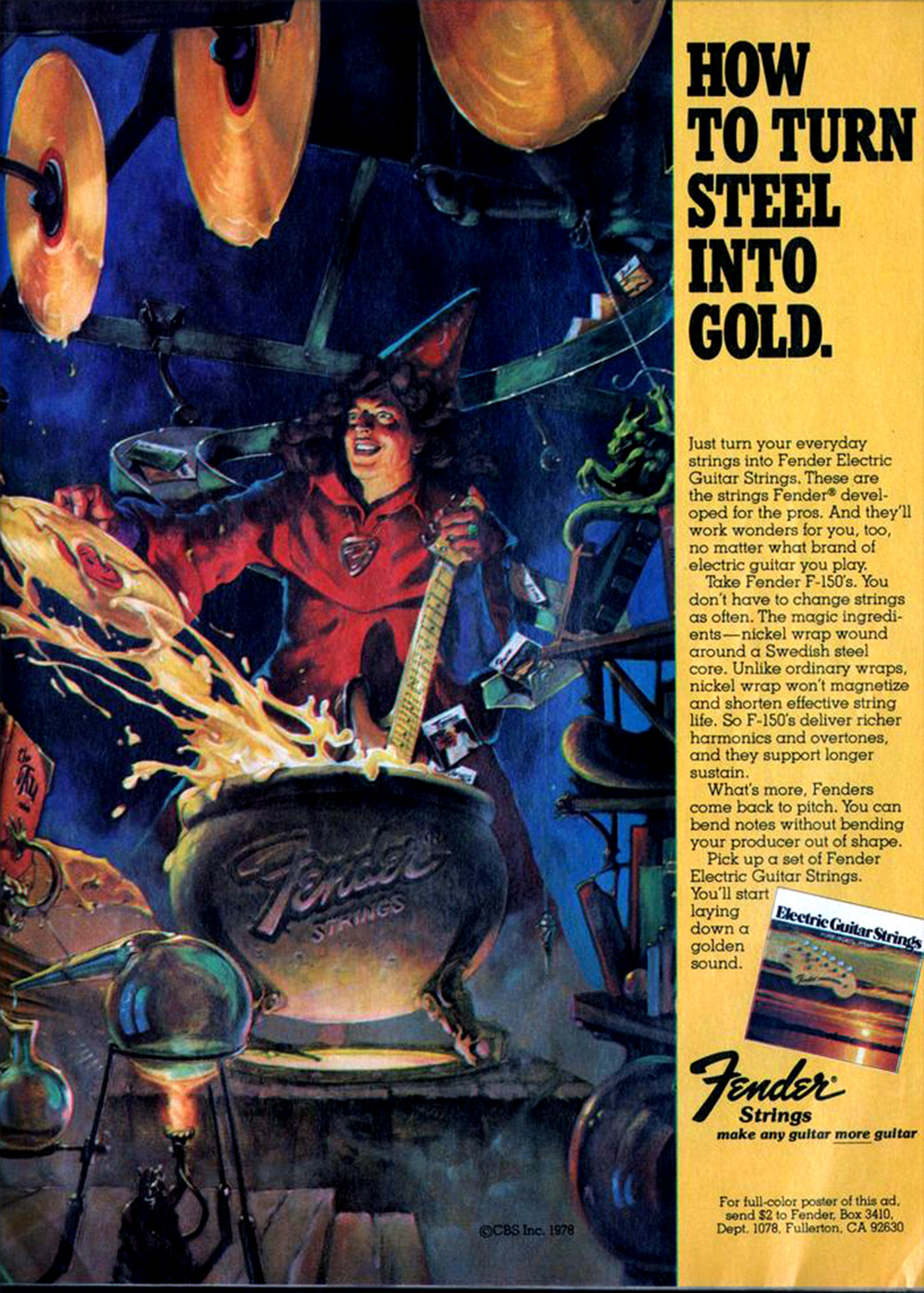 I must say, that's a pretty cool poster.  I would have loved to have that back in 1978.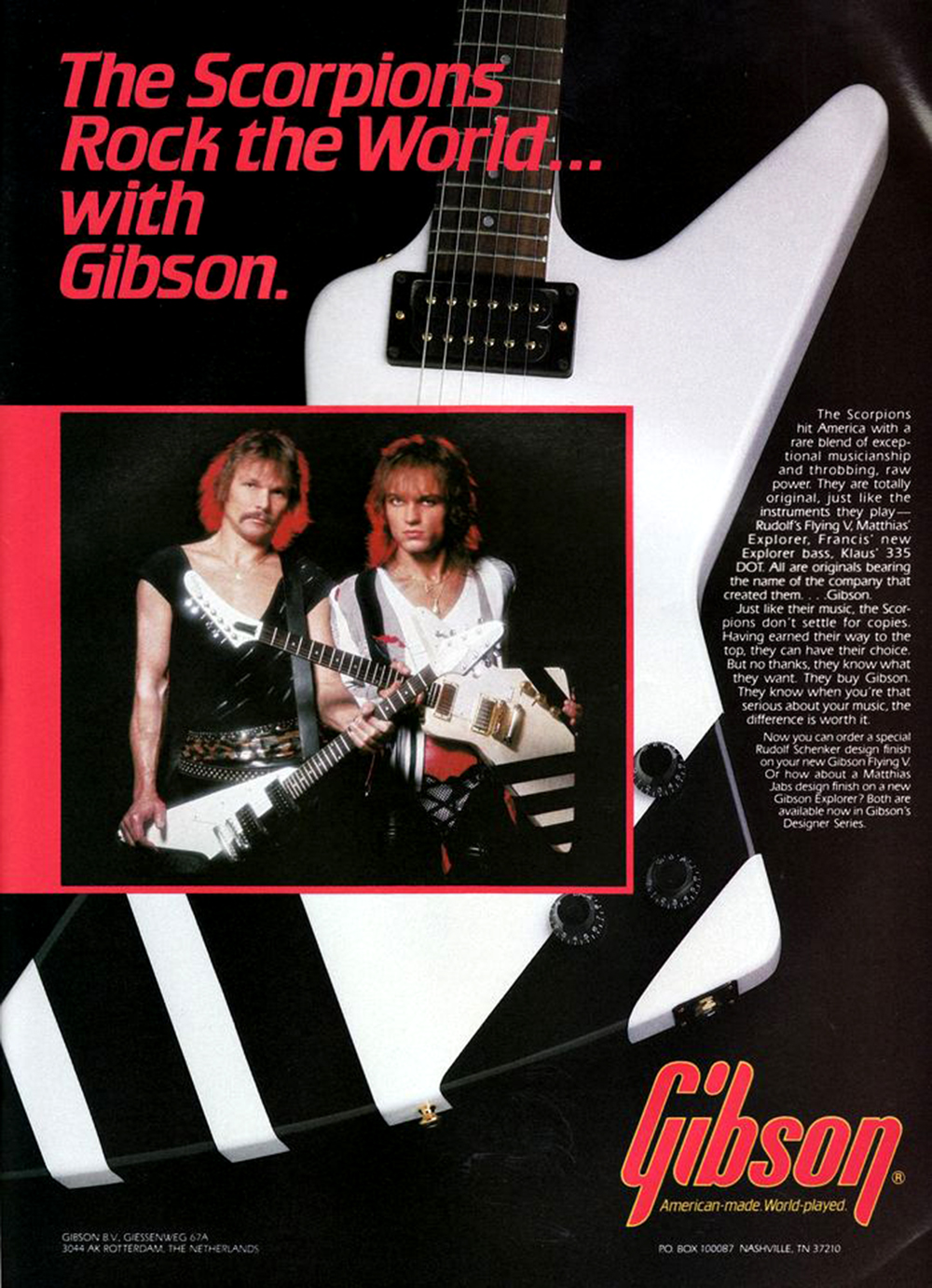 Scorpions for Gibson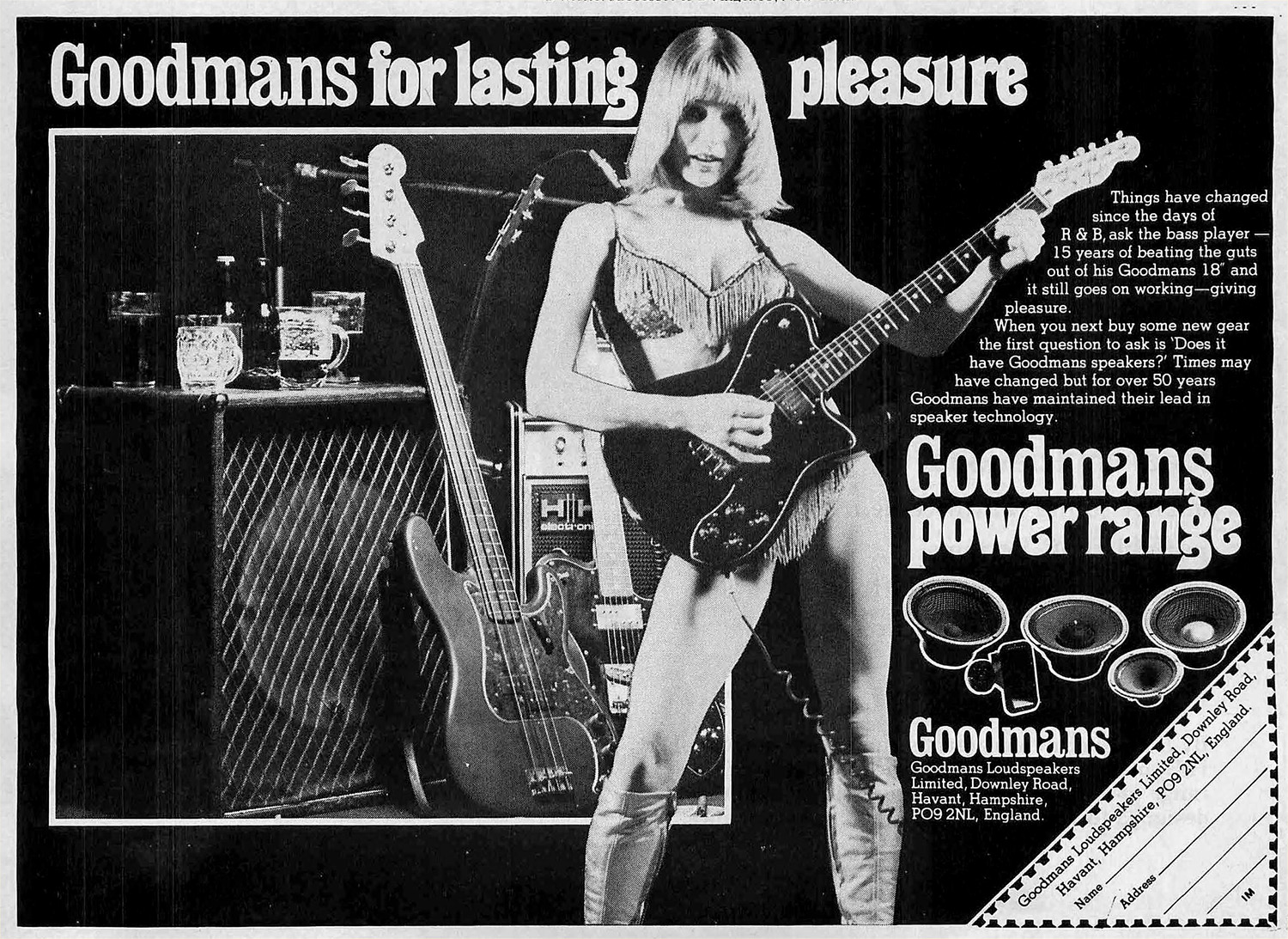 This 1978 speaker ad fully embraced the "sex sells" strategy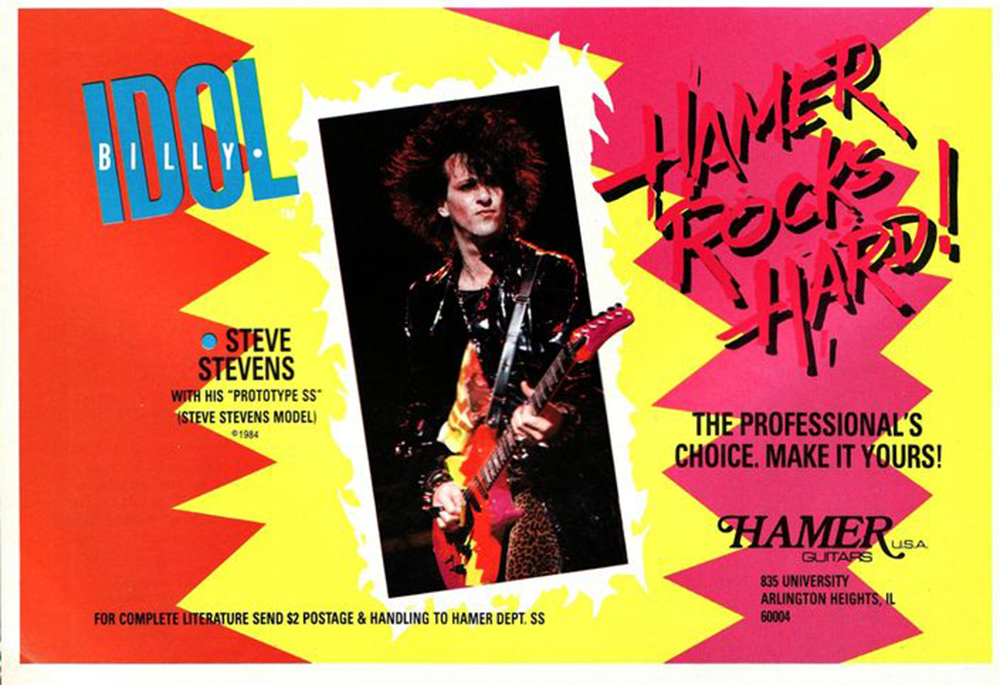 Billy Idol's guitarist for Hamer guitars
And I've saved the best for last…