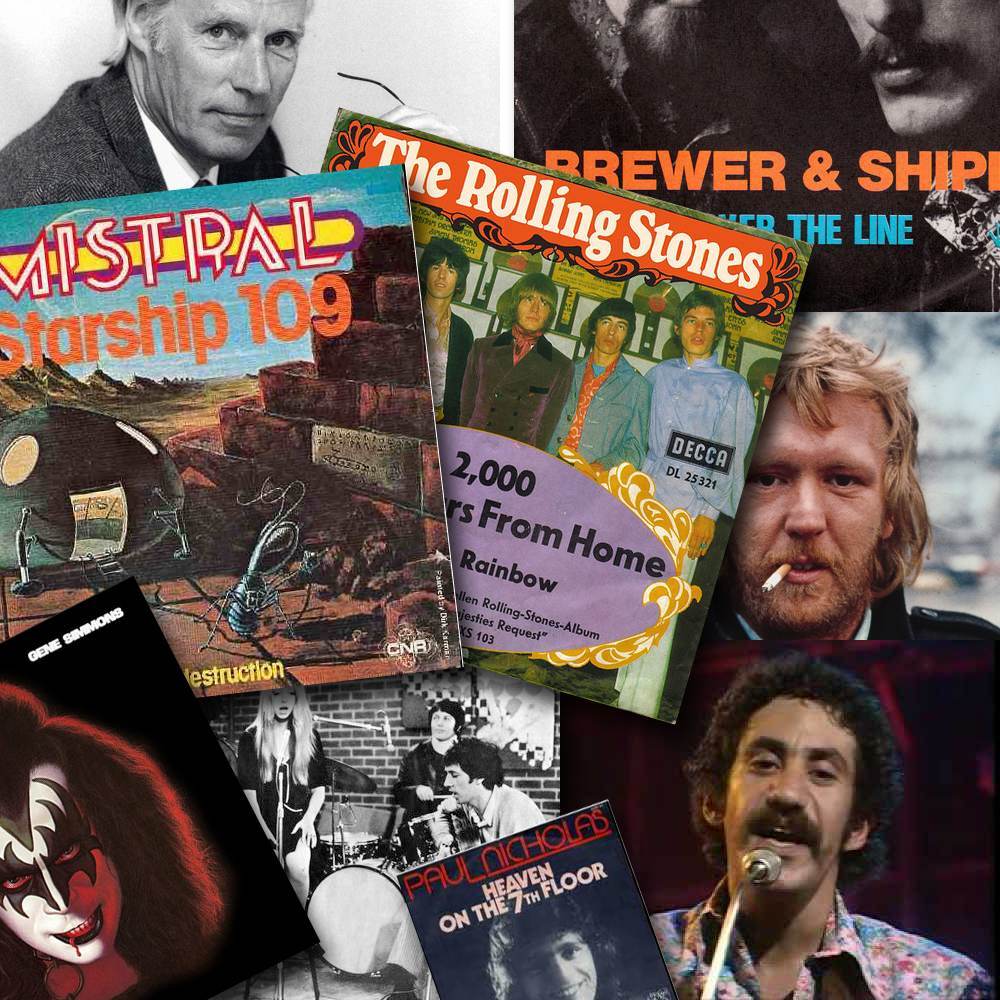 We can all name our share of songs with numbers in their title: "8 Days a Week" by The Beatles, "9 to 5" by Dolly Parton, "96 Tears" by ? and the Mysterians, "19" by Paul Hardcastle, "In the Year 2525" by Zager and Evans… the list goes on and on. We'll try to avoid the obvious with this list, as we did with our previous theme, Fruit of the Rhyme: 8 Songs of Fruit. Enjoy!
"One" by Harry Nilsson
Listen to the opening notes of "One" – that's the telephone busy signal Harry heard inspiring him to write this song. We're all familiar with the Three Dog Night cover version, but, for me, Harry's conveys the rather pathetic loneliness central to the song much better.
I could gush endlessly about the genius of Mr. Nilsson; unfortunately, the man had a death wish and seemed to sabotage his own success at every turn. But like other tortured artists of the same ilk (e.g. Elliot Smith), the sorrow felt deep-down has a tendency to show itself in the music. Nilsson's "One" is a textbook example.
Note: We could also add Nilsson's autobiographical opus "1941" (the song that initially endeared him to The Beatles) to the list, but we'll stick to one offering per artist.
"2000 Light Years from Home" by the Rolling Stones
With the Beatles churning out dense mind-spinning psychedelic masterpieces like "Strawberry Fields", the Stones couldn't help but try their hand at it. Although they swore it off and quickly returned to stripped-down bluesy stuff shortly thereafter, their brief trip down the rabbit hole was surprisingly impressive. In fact, you could argue that the Stones' trippy LP Their Satanic Majesties Request nailed psychedelia every bit as well as any of their peers.
"Starship 109" by Mistral
Mistral was more of a studio creation than a real band, but this Dutch disco is pure audio dynamite. If you're in the mood for some truly troubling live performances, check out Mistral's "Jamie" and behold as dancers dressed as butterflies awkwardly dry hump the stage.
"Take 3 Girls Theme" by Pentagle

Okay, the theme song actually has a title, "Light Flight", but let's not get technical. I've always been a fan of British folk music; however, it's admittedly not digestible for most. While not many in US were up for English ballads about werefoxes (via Fairport Convention's "Reynardine"), this track by Pentangle is more "user friendly". The one-two punch of a Swingin' London backdrop with Pentangle at the helm makes this an absolute keeper.
"Heaven on the 7th Floor" by Paul Nicholas

This is one of those songs like "Afternoon Delight" which sounds like family-friendly pop until you pay attention to the lyrics. I remember being in the backseat of my parents' Volkswagen hearing this on the radio, utterly oblivious that it's about f**king in an elevator.
"Man of 1000 Faces" by Gene Simmons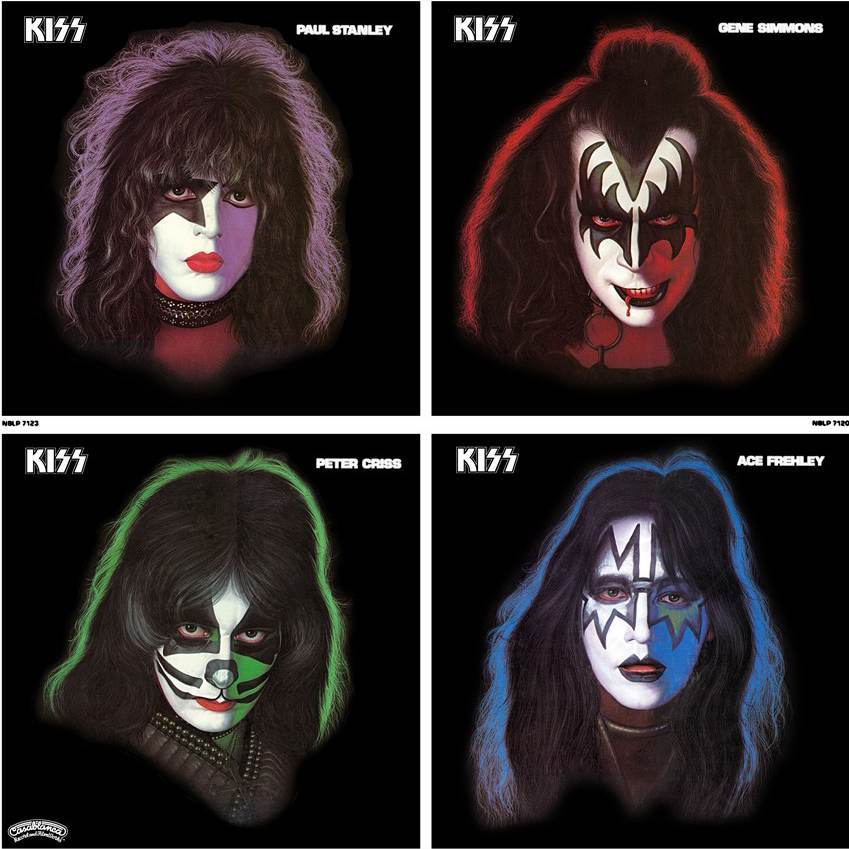 With the release of the 4 solo albums by Kiss in 1978, it seemed wheels were coming off the Kiss gravy train. The solo records not only were expensive for your average 70s Kiss fan, they were a departure from the straight-ahead rock they were known for (e.g. "Cold Gin", "Hard Luck Woman", "Detroit Rock City", "Rock and Roll All Night"). Most fans (myself included) bought one of the solo LPs, put it on the turntable and, halfway through Side A, were scratching their head.  I mean, Gene Simmons' solo record featured "When You Wish Upon a Star" for God's sake!

Truth is, they actually had more talent and creativity than they are often given credit for. The solo venture was just an opportunity to stretch their legs a bit. Fast forward a few years and the band was at it again, trying to flex their creative muscle with The Elder, a fantasy rock opera of sorts. Unfortunately, the shark had officially been jumped by that point, and Kiss went into decline.
"Five Short Minutes" by Jim Croce
From the same man who brought us the beautiful poetry of "Time in a Bottle", "Operator" and "I've Got a Name" comes a song about statutory rape.
"Rocket 69" by The Todd Rhodes Orchestra
Of course, when it comes to dirty music, Jim Croce's got nothing on ol' Todd. Something this explicit coming from 1951 truly is something special.
"Figure Eight" by Schoolhouse Rock
There's a reason Generation Xers still are humming these educational ditties from Saturday mornings long ago – they were actually damn good songs.
"Theme One" by The George Martin Orchestra

For years, every single morning when Radio 1 began its broadcasting day this was the ceremonial first song. But, while it may be well-known in the UK, it's a sinfully underplayed gem for the rest of the world. This beautiful piece of psychedelic infused symphonic fanfare is just glorious. If asked what my favorite pop instrumental of all time is, I might just as well say this one.
"One Toke Over the Line" by Gale and Dale on The Lawrence Welk Show

We'll end on a rather humorous note with singing about smoking marijuana on The Lawrence Welk Show. Truly one of the most bizarre moments on American television.