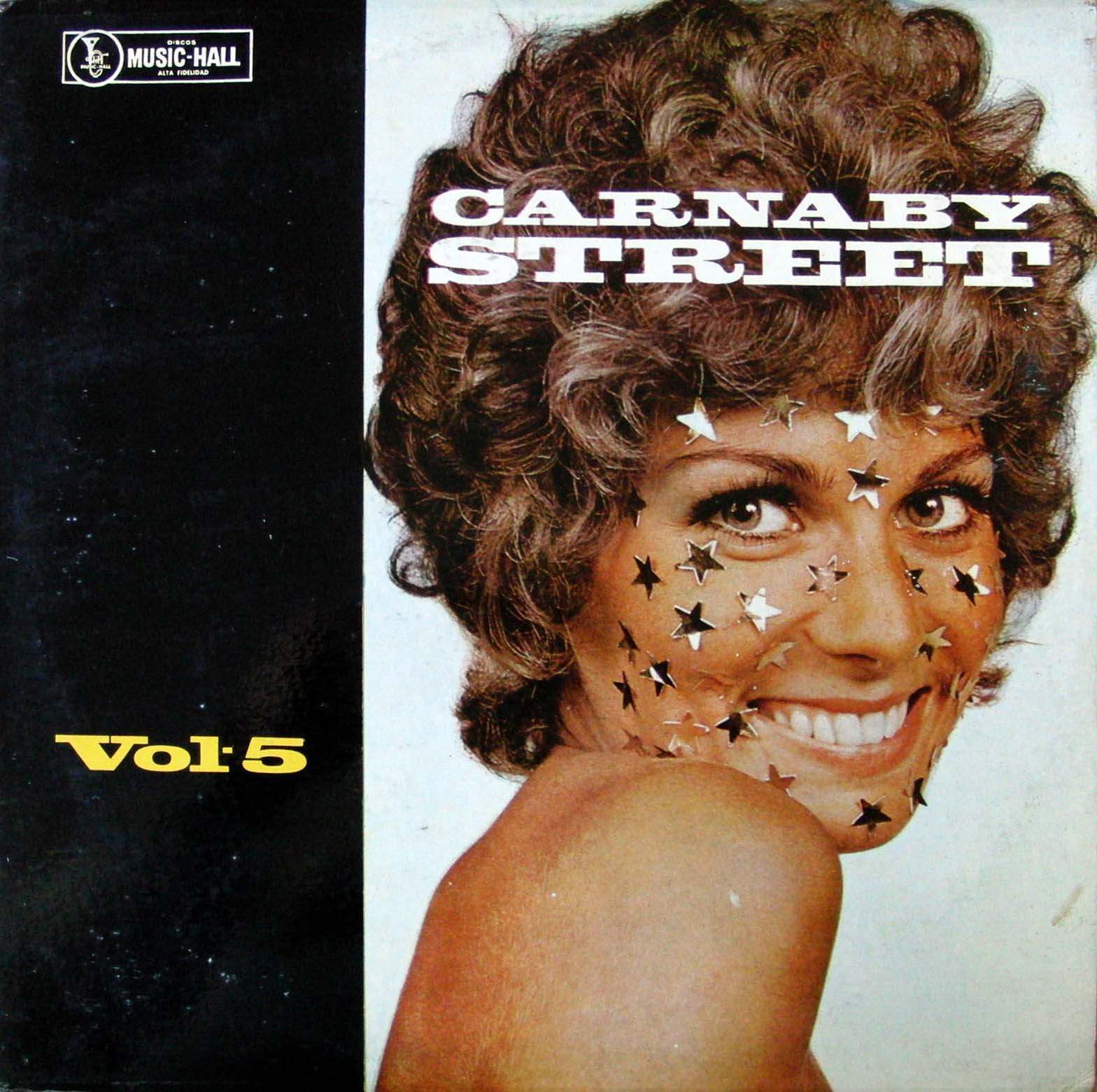 For an album called "Carnaby Street" the obvious choice for the album cover would've been swingin' chicks in miniskirts.  The designers for this 1969 Argentinian compilation LP opted for a woman with stars stuck to her face.  I think "ill advised" is a gentle way to put their decision.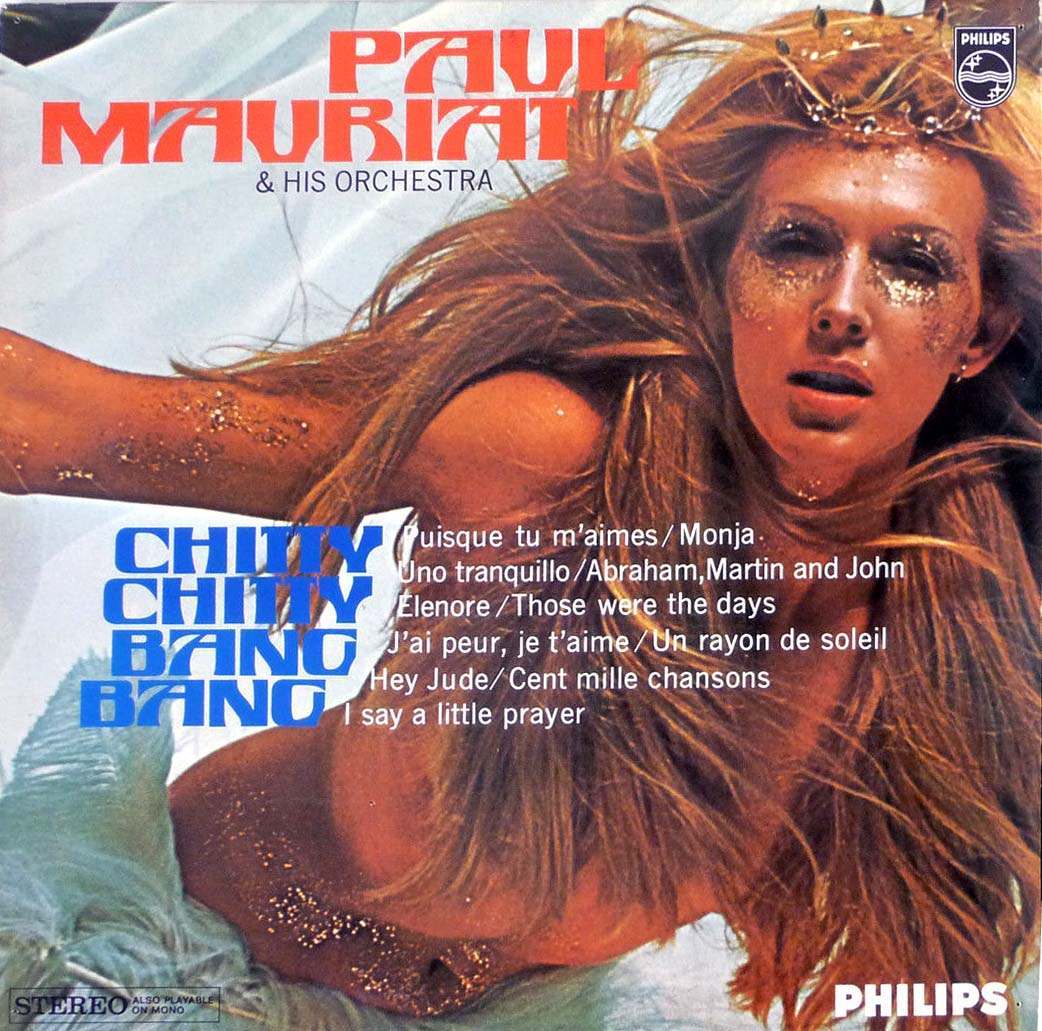 Has there ever been a more poorly chosen album cover composition?  It's not that it's particularly offensive, it's that a topless woman(?) seems like a really unsuitable choice for an LP featuring the music from Chitty Chitty Bang Bang.
Paul Mauriat is the guy who had the huge instrumental hit with "Love is Blue" and Chitty Chitty Bang Bang is an Ian Flemming novel adapted for screen by Roald Dahl with music by the Sherman Brothers (Mary Poppins, The Jungle Book, Charlotte's Web).  Nothing about this particularly lends itself to featuring a topless chick with freakish glittery makeup.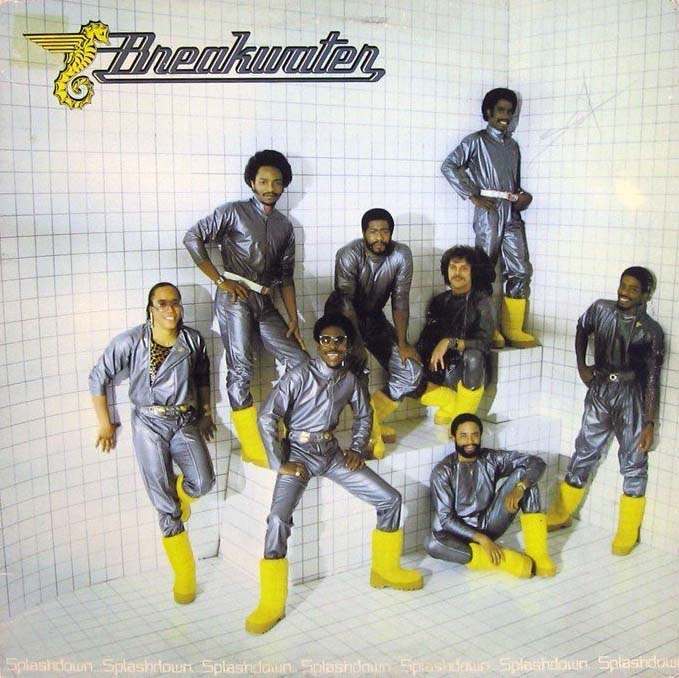 I was okay with Breakwater when they wanted to go with the shiny leather jumpsuits…. it was the yellow boots where I drew the line.  If only I had stood strong.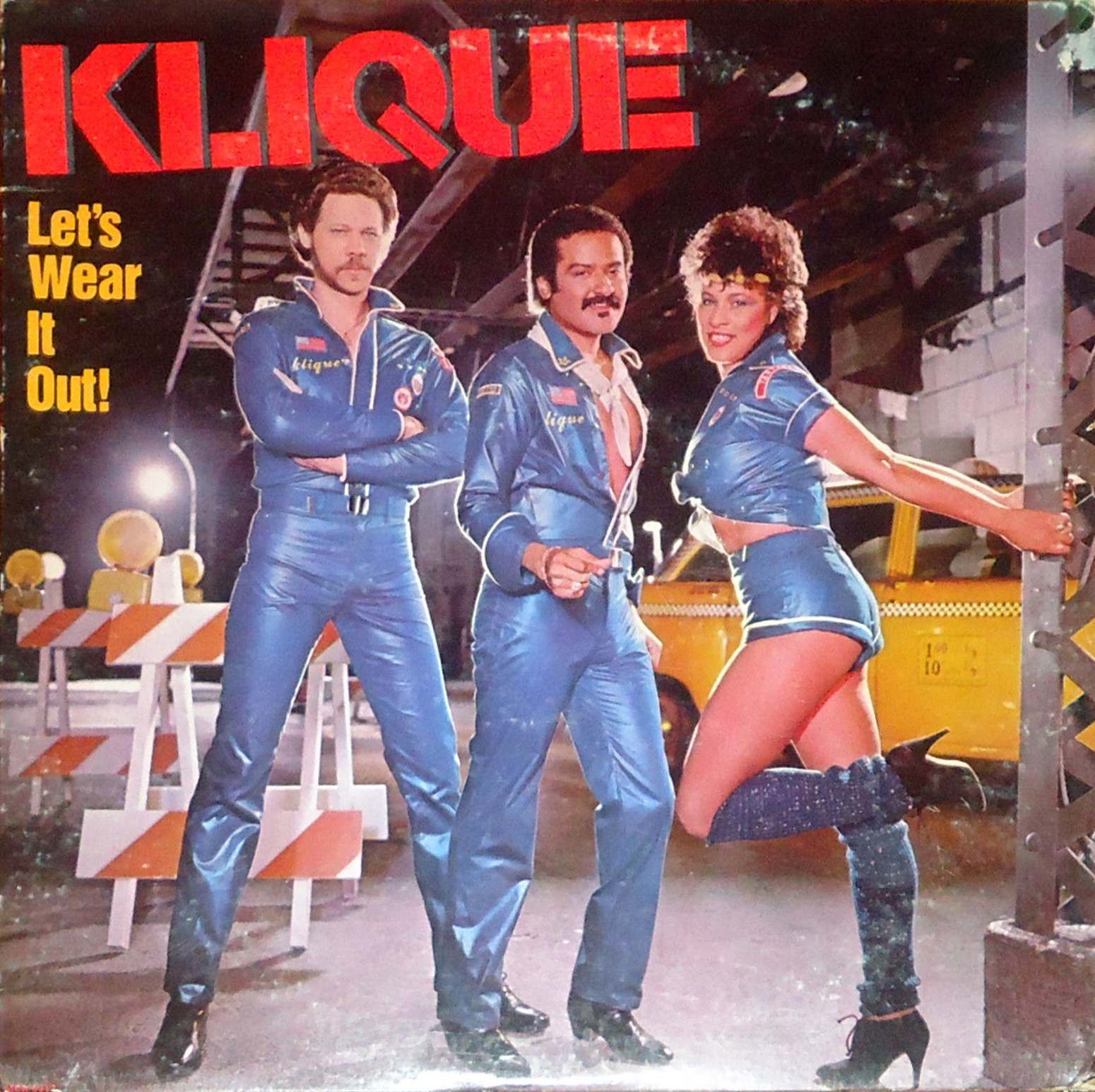 Because you can never have enough regrettable leather jumpsuits,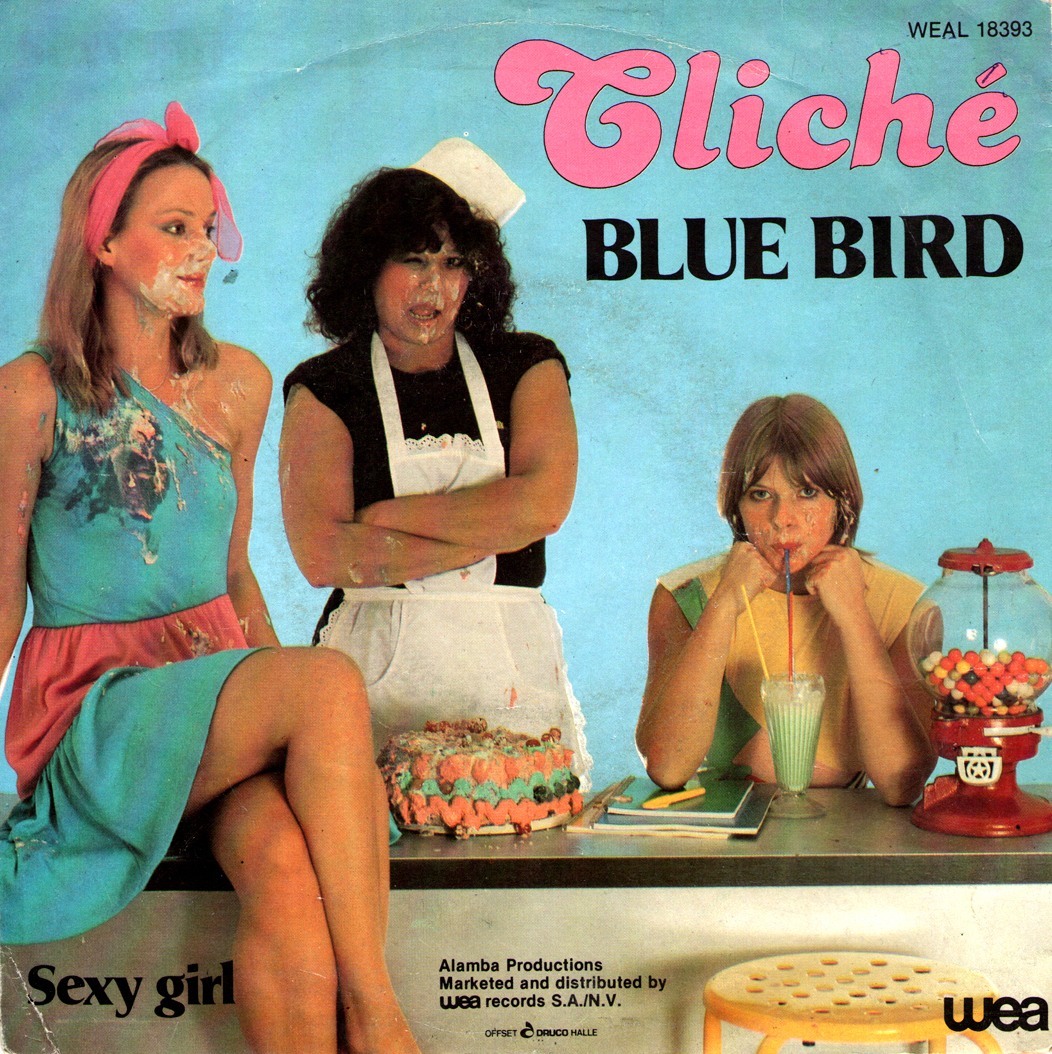 Maybe my mind wanders into the gutter too quickly, but I feel like having these ladies spray cream on their faces might have been a bad idea.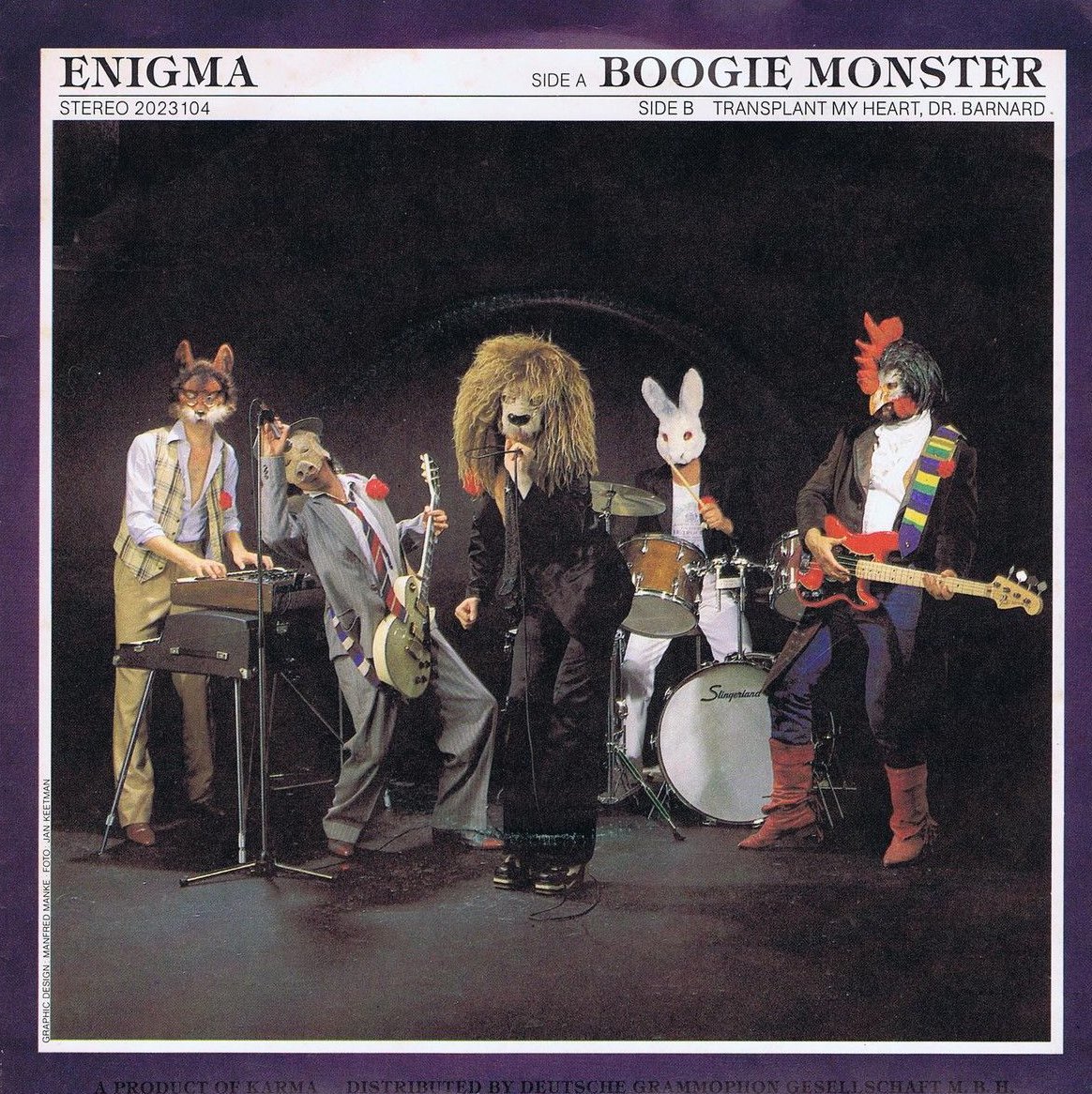 What can I say about this 1978 album?  Perhaps it seemed like a good idea on paper…. not so much in the execution.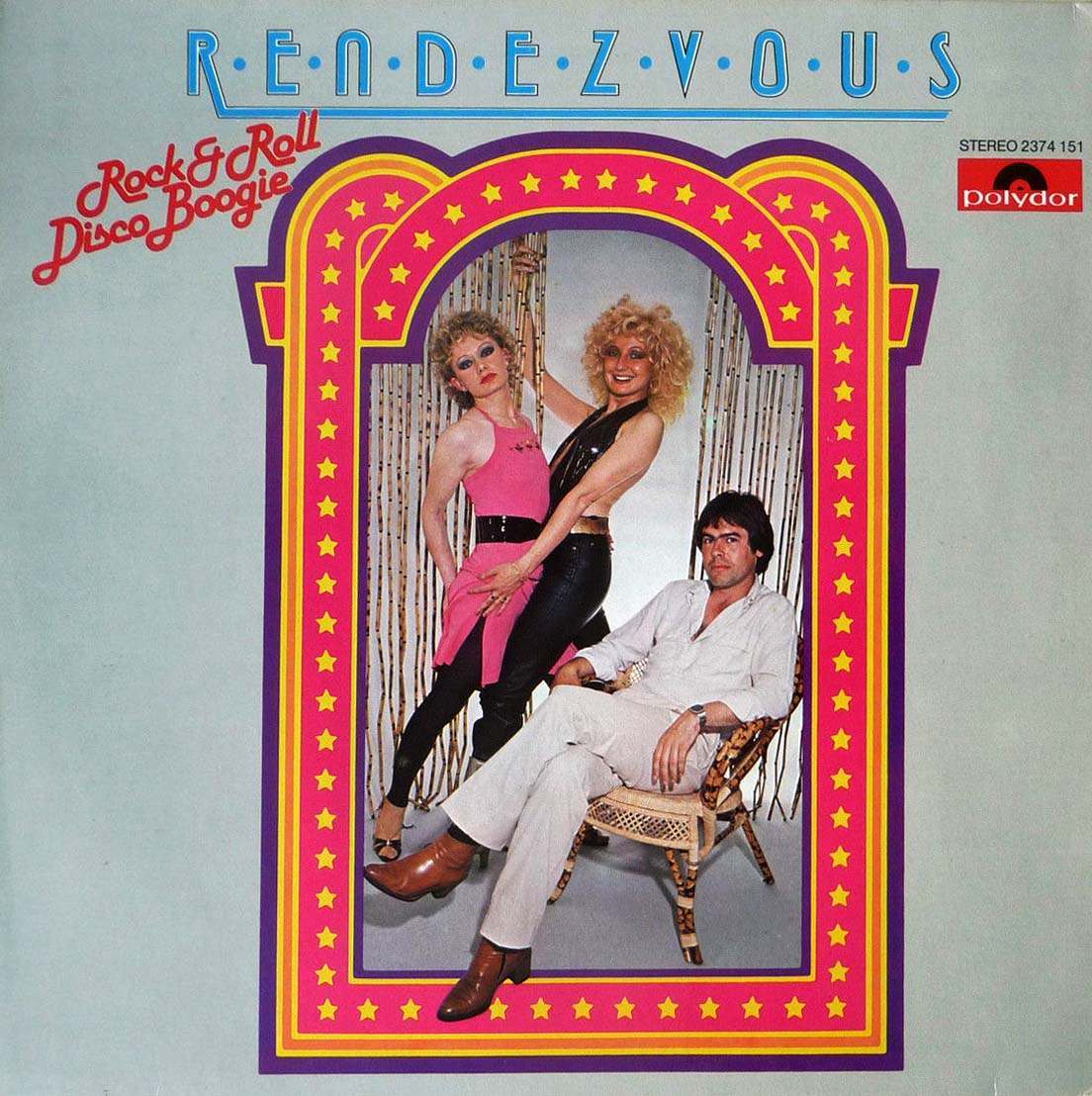 Here's my idea for the new Rendezvous album cover… I know you wanted an airbrush painting like a Journey album cover, but hear me out.  Picture this: A dour gentleman sits on his wicker chair whilst two skanks grope each other by a bamboo curtain…. What do you think?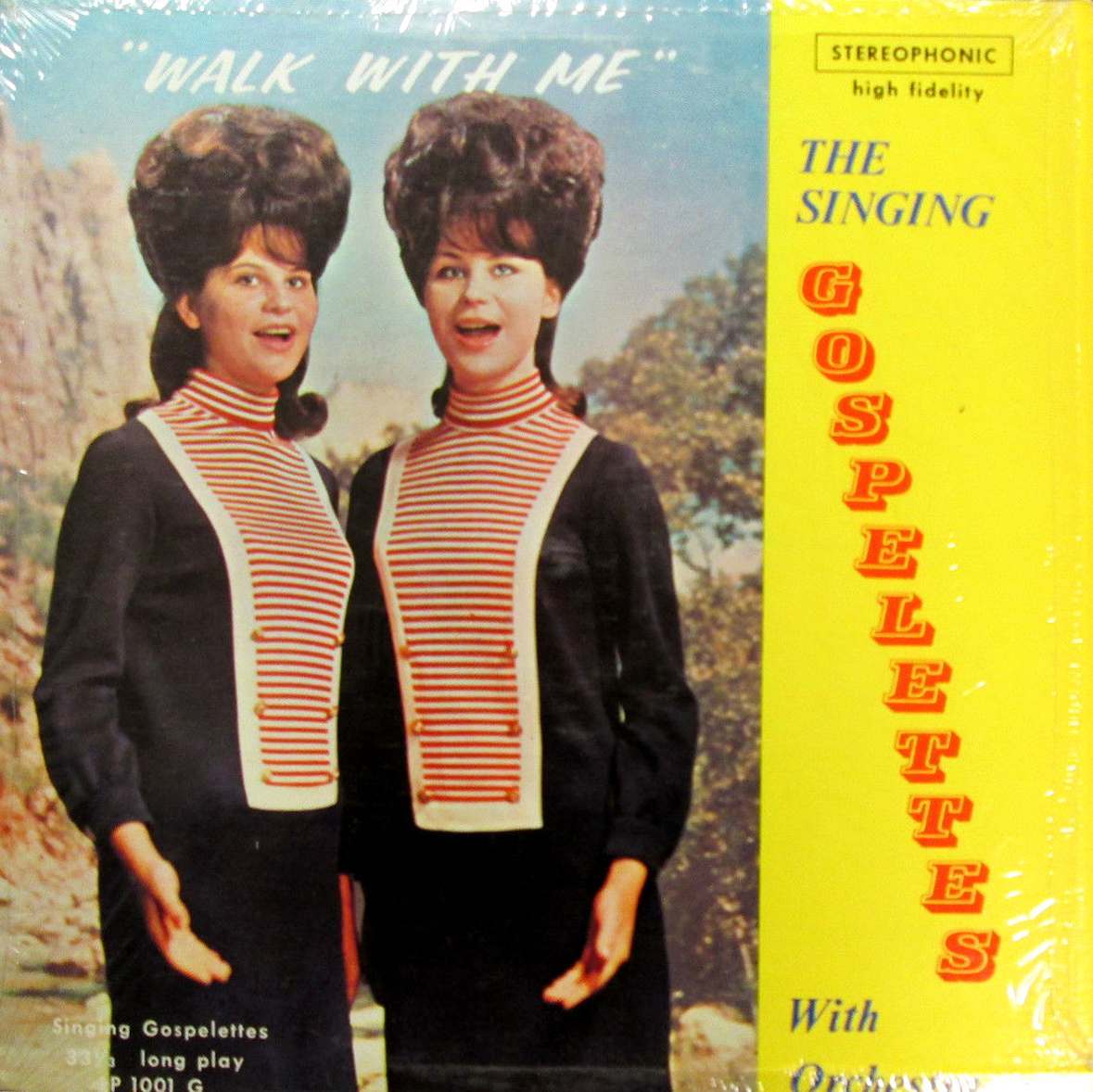 The Gospelettes figured they are just that much closer to Heaven than the rest of us with those mighty bouffants.  This isn't so much an example of an ill-advised cover as much as it is of an ill-advised hairdo.  A pair of gardening sheers are in order.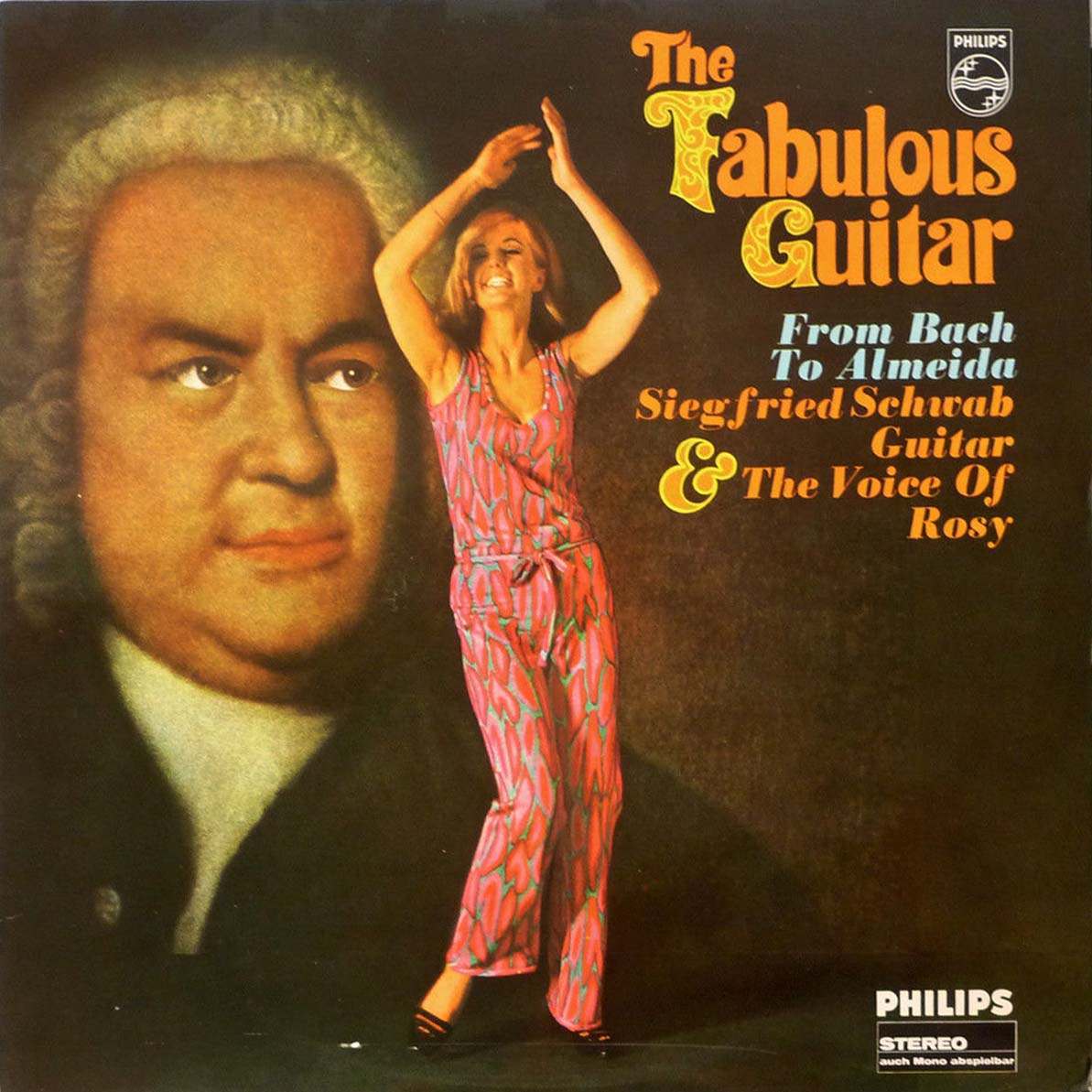 I don't know if you're getting the same vibe I'm getting, but Johannes seems kind of pissed.  Maybe he feels classical Baroque doesn't seem to go with go-go dancing disco dollies.  I could be wrong.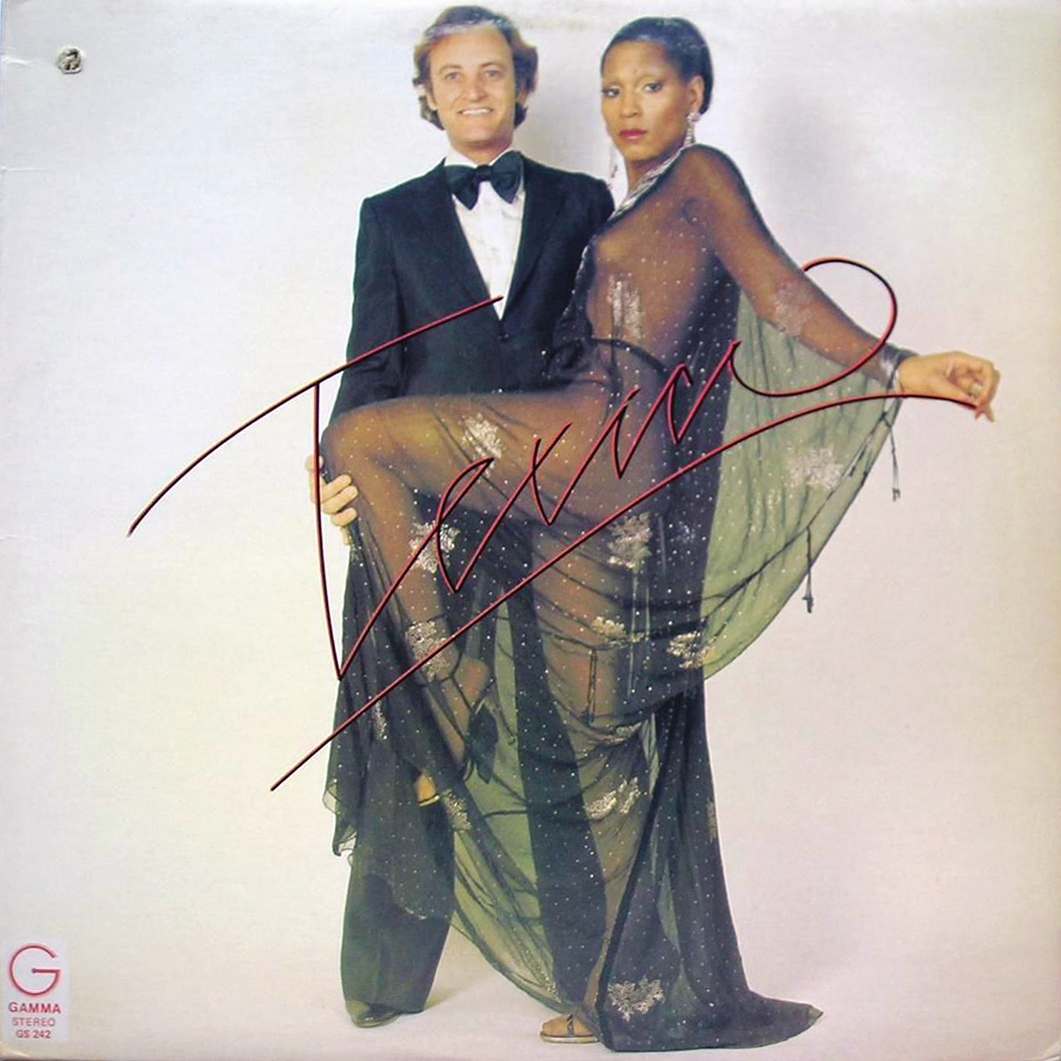 Never have I seen a more uncomfortable looking Caucasian.  His awkward unease is unmistakable.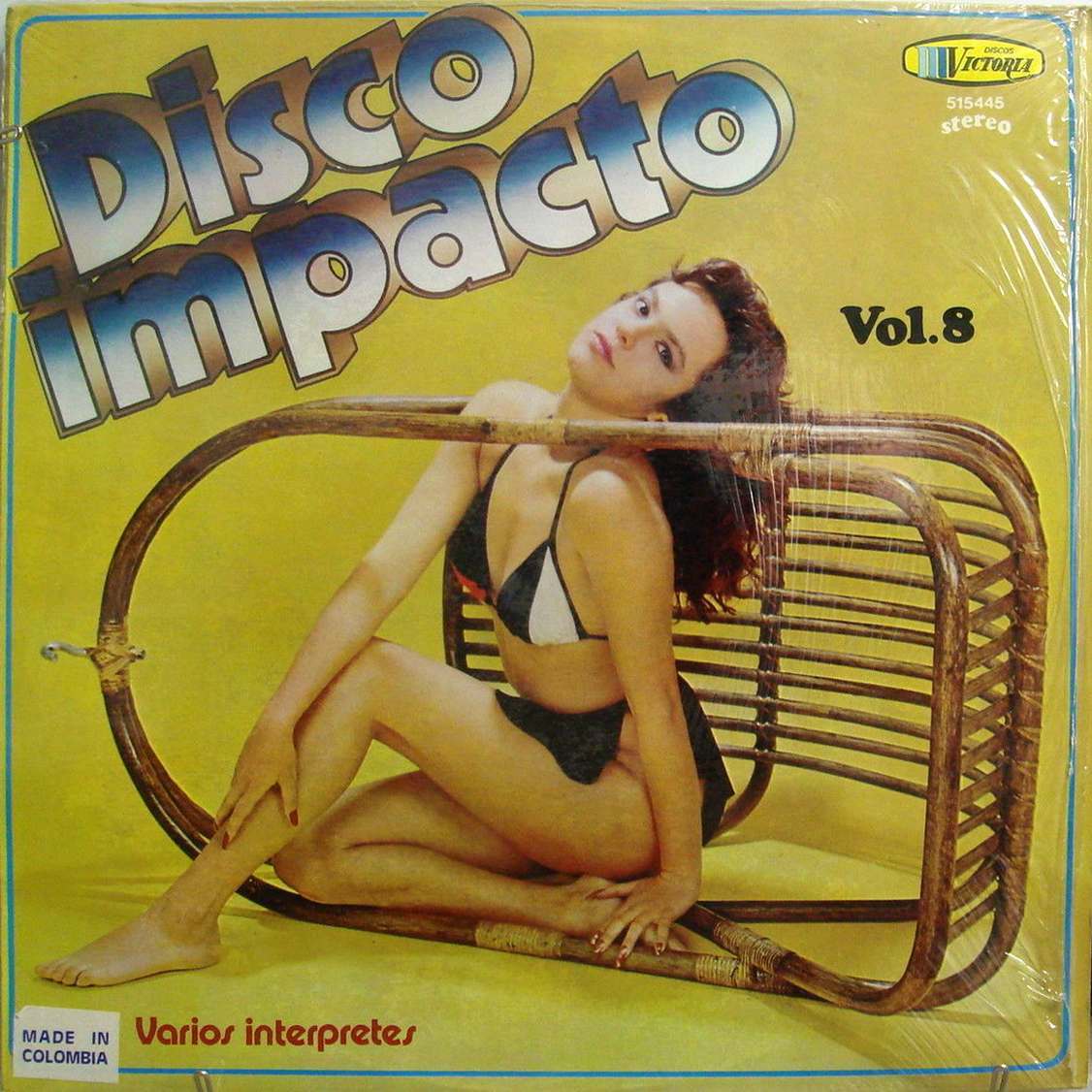 It looks like this poor woman's chair has tipped over and her neck is stuck in the frame.  This was supposed to be a sexy cheesecake cover; instead, it looks like a fairly serious accident.  I hope she's okay.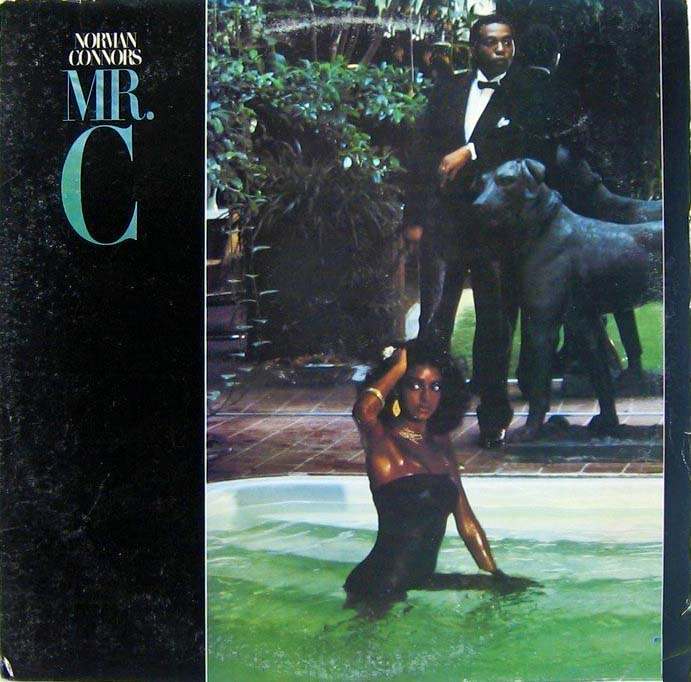 Hip-Hop album covers are known for flashing big money and harems of servile women… but can any claim to include a giant dog statue and a woman half-submerged in an algae-ridden swimming pool? I didn't think so.
Speaking of bizarre use of animals…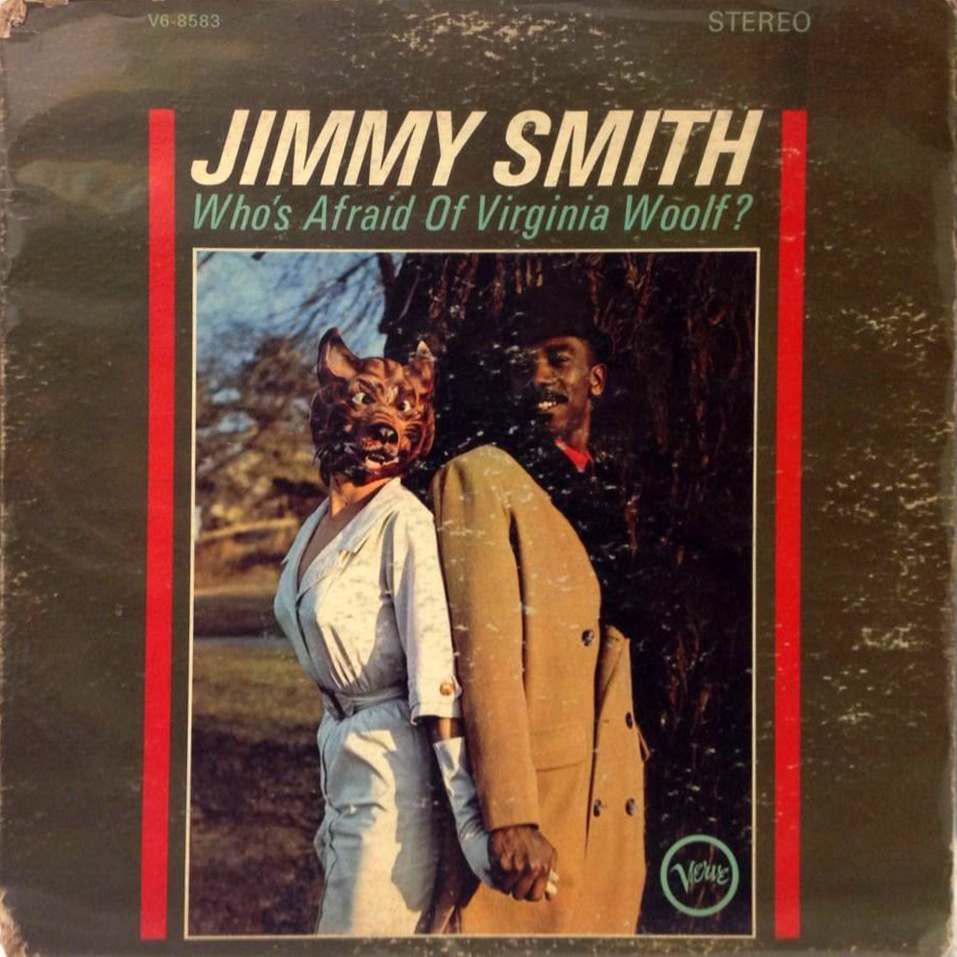 This is absolutely horrifying.  Who's afraid of Virginia Wolf?  I am!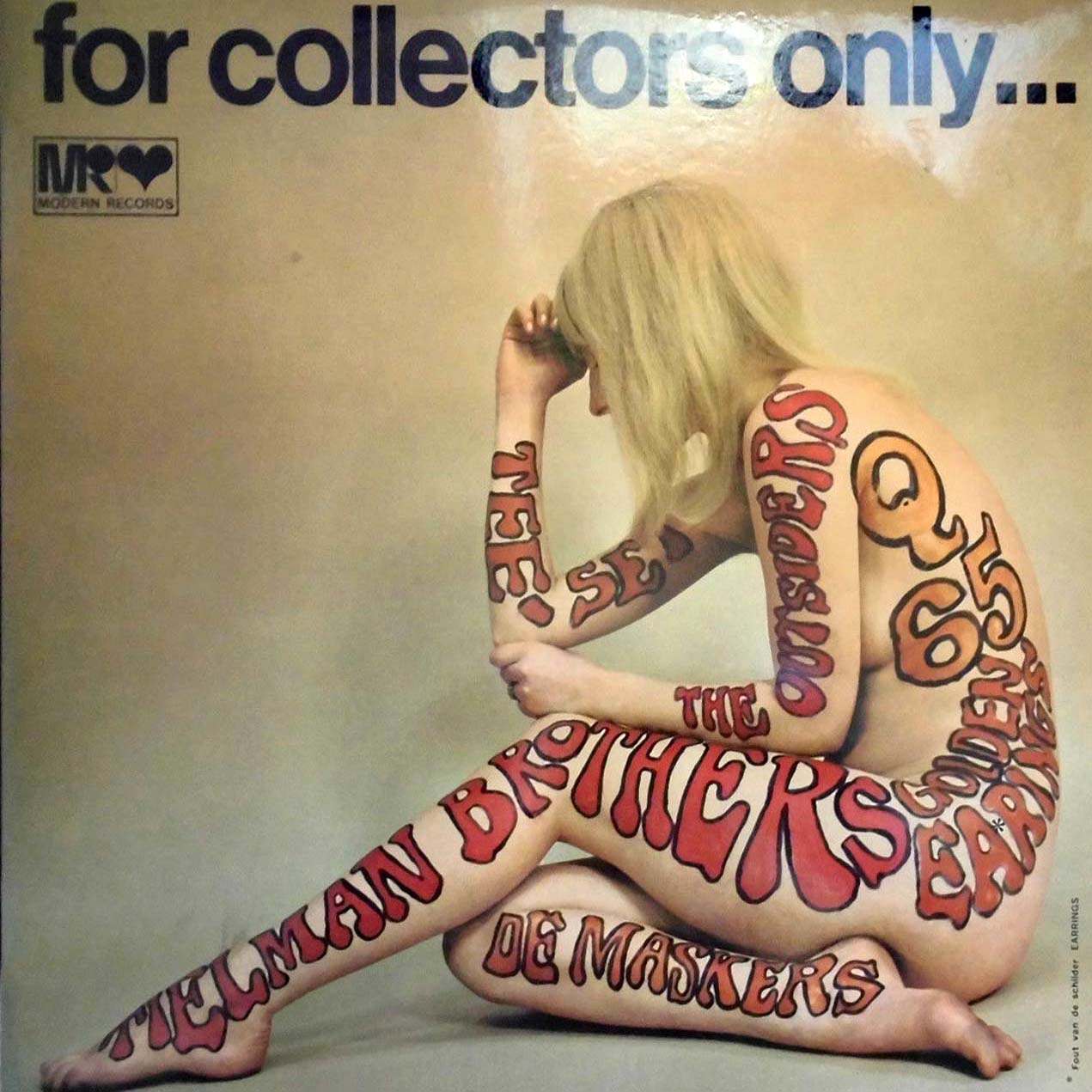 Well, this is really awkward.  It's unfortunate that the model's profound sense of regret happened during the actual photo shoot.  Quick, someone bring this poor woman some clothing and box of tissues.