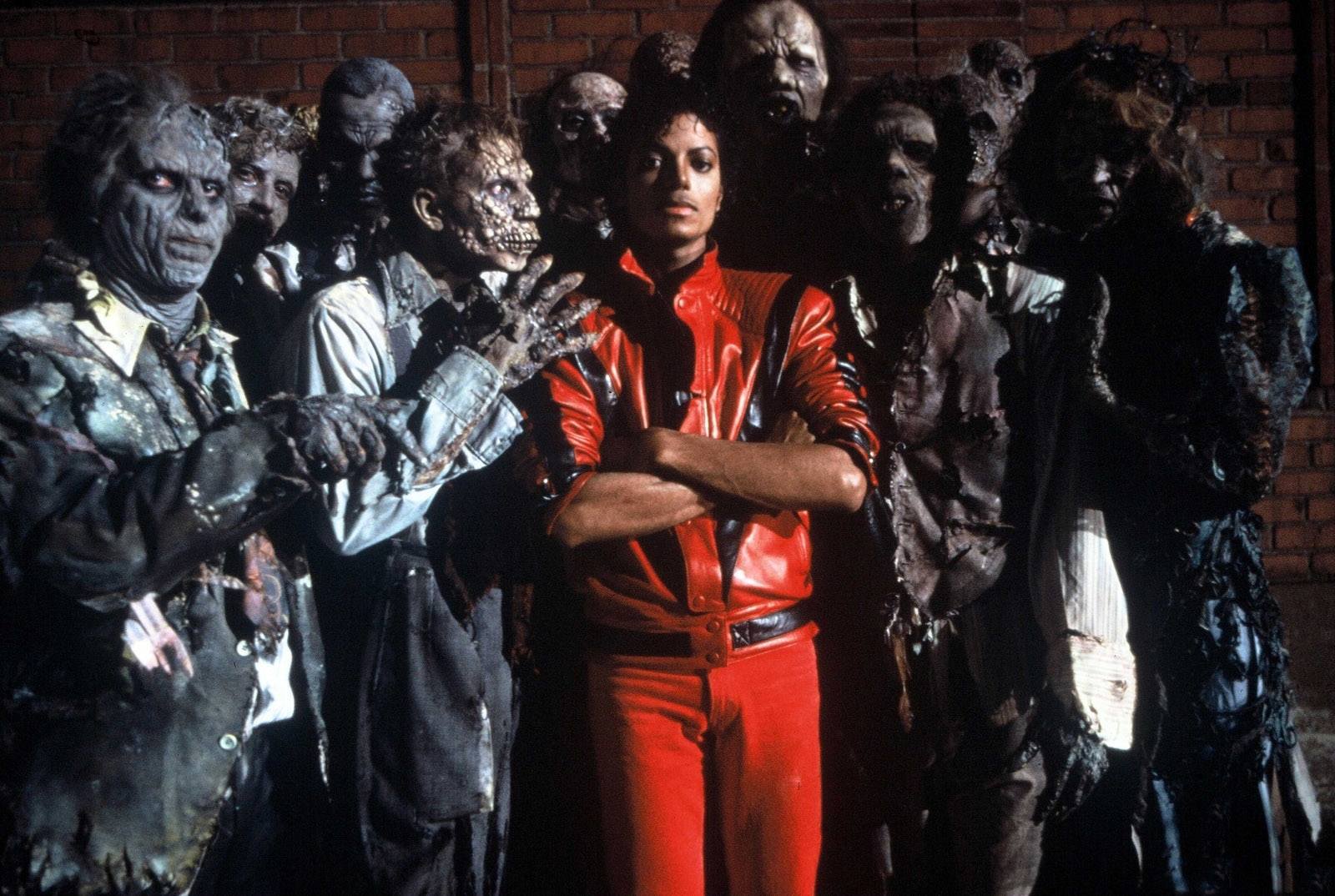 Without question, Michael Jackson's "Thriller" is the ultimate horror themed music video. Say what you want about the late Jack-O, the video was right on the money for horror fans. Zombies, werewolves, Vincent Price, John Landis… it was perfect. I guess I could've lived without the zombie dance number, buy, hey, it's a music video, not a horror movie.
So, we all know "Thriller", but what about other horror themed music videos back when the "M" in MTV stood for "Music"? There were actually quite a few – some predating MTV. There's the obvious early alternative bands like Bauhaus, The Cure and Siouxsie and the Banshees that put out some pretty Gothic looking videos. And of course there's a million heavy metal videos with horror themes (ex. Dio's "Last in Line", Ozzy's "Bark at the Moon" or anything by Alice Cooper, Danzig or The Cramps. ).
Instead let's avoid the obvious and avoid goth and metal. I hope you enjoy the list – and please drop any recommendations in a comment!
"Full Moon Fever" by Walter Egan
You remember Egan from "Magnet and Steel" and his partnership with Gerry Rafferty, but here's a video you might've missed. The movie theater + werewolf aspect is very similar to "Thriller". Since it came out before MJ's video, one wonders if the King of Pop borrowed the idea from Egan.
"Heart" by The Pet Shop Boys
Sir Ian Mckellen as a vampire!
"The Witch" by The Rattlers
This one from 1970 is my personal favorite on this list – a great song and video.
"Doin' It All for My Baby" by Huey Lewis and the News
Sure it's a lame song, but the video is a nice homage to those good ol' monster movies of yesteryear.
"Sittin' Up with the Dead" by Ray Stevens
Yeah, this is the guy who sang "The Streak"; never really cared for his brand of novelty music. However, I have to give him some credit for having a song and video about the reanimated dead.
"The Ripper" by Screaming Lord Sutch
A horror novelty classic.
In 1977, Sutch "funked it up" a little…
"Jeopardy" by the Greg Kihn Band
Zombie wedding with effects by Sid Terror of the band, The Undead.
"Too Much Blood" by The Rolling Stones
Featuring a clip from Basket Case, and Keith Richards with a chainsaw.
"My Name is Norman Bates" by Landscape
"Think I'm in Love" by Eddie Money
"Draw of the Cards" by Kim Carnes
See what happens when you avoid Goth and Metal?  You get all kinds of artists you'd never expect to go down the horror route.  Here, the lady that sang "Bettie Davis Eyes" delivers a surprisingly creepy voodoo video.
"Dr. Heckyll and Mr. Jive" by Men at Work
Honorable Mentions
We could go on all day.  So, here are few more for the road…
"Telephone" by Sheena Easton (featuring Frankenstein's monster)
Billy Idol: "Dancin' with Myself" – it's like Fame, only with zombies.
Rockwell, "Somebody's Watching Me" (1984)
"Send Me an Angel" by Real Life