WITH every fall season in the US comes another batch of TV shows doomed to failure. The history of American television is littered with roadkill – most of which we have collectively forgotten. Well, no longer. I have personally scooped up the scattered remains of nine TV shows to share with you.  It won't be pleasant, but you can feel good that it's all in the name of historical preservation.
Co-Ed Fever (1979)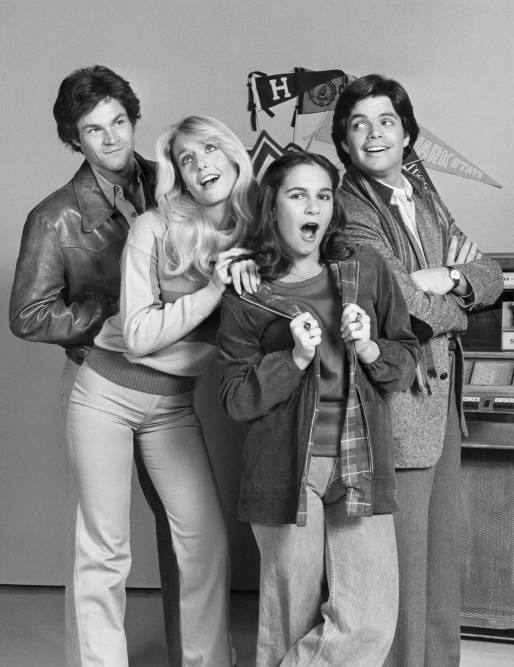 Animal House was such a big hit at the box office, TV networks thought they could translate that frat house magic for the small screen. They were horribly, horribly mistaken.
ABC's Delta House was cancelled quickly, but that was nothing compared to Co-Ed Fever which was cancelled after one – count'em ONE – episode!
Turn On! (1969)
Of all the shows that bear the dubious distinction of being cancelled after one episode, the most infamous is the Laugh-In rip-off called Turn-On. It premiered a year after Laugh-In and was actually cut mid episode for being too raunchy. It is the shortest running TV show ever. Complaints poured in as the show was running, and the executives actually decided to pull the plug on the series within the first 17 minutes.
All That Glitters (1977)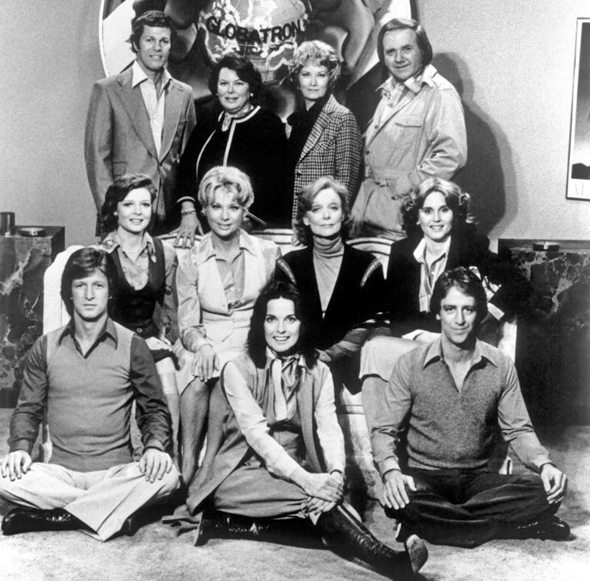 Norman Lear (All in the Family, Mary Hartman, Good Times) once again tries to push the envelope. Here we have women who work for a powerful corporation, Globatron; meanwhile, the men are portrayed like 1950s housewives. Oh, so very controversial. Did I mention Linda Gray plays a transgender character?
I think the "testing the limits of convention" shtick had worn thin by the end of the Seventies. People got tired of being challenged, and just wanted mindless entertainment. Thus, All That Glitters was an abysmal failure, and the A-Team a triumph.
Perhaps the worst thing to come of this train wreck is Neil Diamond's "You Don't Bring Me Flowers." When Norman Lear decided against using it as a theme song, Neil took it to Babs for a duet. Sadly, she agreed, and mankind has been haunted by this sapfest forever after.
What a Country! (1986)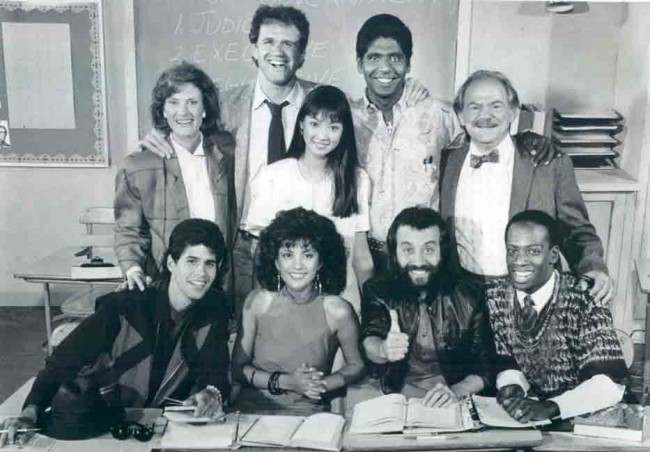 Remember Yakov Smirnoff? He was the exceedingly not funny Russian comedian constantly pointing out the differences between the US and Soviet Union. His sitcom was the same miserable punchline repeated over and over of misunderstandings of American culture.
"At the grocery store: "Powdered milk, powdered eggs, baby powder . . . what a country!"
Somebody kill this man.
Bridget Loves Bernie (1972)
The production company, Screen Gems, had been churning out light-hearted sitcoms throughout the Sixties with great success (I Dream of Jeannie, Bewitched, The Flintstones, Hazel, Gidget, Hazel, Dennis the Menace). Now it was the Seventies – time to get serious and topical. Screen Gems put away childish things and tried for something akin to All in the Family. Bernie is a Jewish cab driver and his wife, Bridget is an Irish-Catholic. Hilarity ensues!
Not surprisingly, the show was a flop and Screen Gems folded and absorbed into Columbia. Even worse, American audiences had their feathers ruffled and Jewish and Catholic groups publicly panned it. The difference: All in the Family openly tried to be confrontational, and people were happy to take a ride through its hazardous terrain; whereas, Bridget Loves Bernie tried to act like Bewitched, like nothing was difficult to swallow, meanwhile playing the card of being "edgy" by having an interfaith marriage.
To add to the mess, the show wasn't even remotely funny, and the characters were wholly unlikable. Ultimately, the show was doomed anyway. Bernie thought he was too good for television, and eventually Meredith Baxter would publicly reveal he was abusive to her. A disaster in every conceivable way.
I Had Three Wives (1985)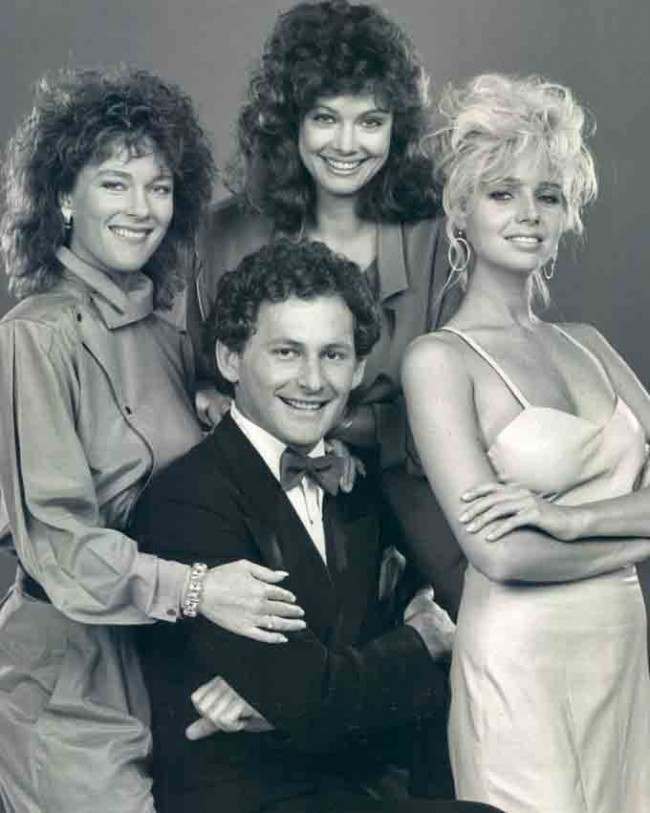 Unfortunately, they aren't his wives all at the same time – that might've actually been interesting. Instead, we get a douche bag detective and his three hot ex-wives (who, let's face it, never would have been attracted to this loser in the first place). Predictably stale hi-jinx ensue.
When the Whistle Blows (1980)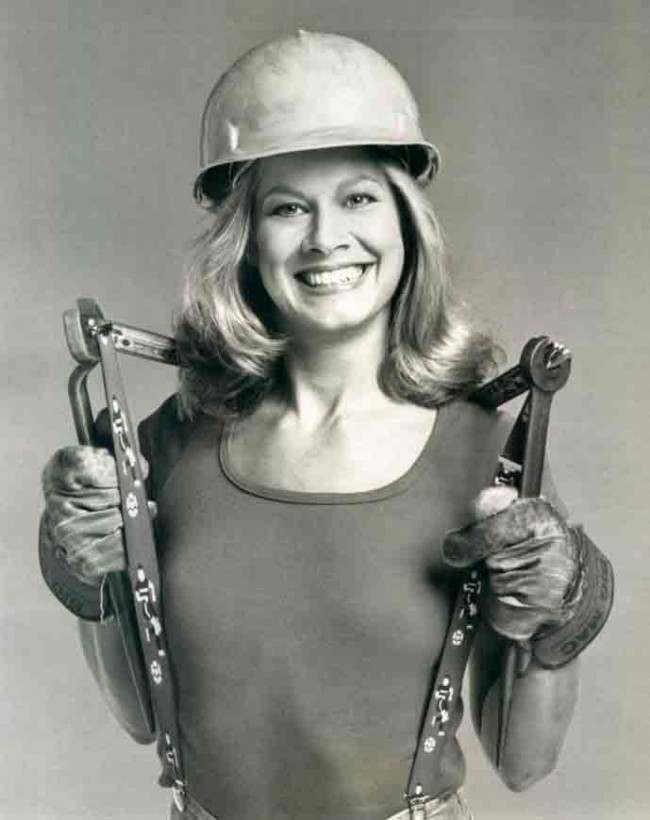 Synopsis: Unfunny construction worker misfits commit tomfoolery much to the chagrin of their even less funny bosses. Even copious amounts of eye candy in the form of Susan Buckner couldn't save this dud.
Here's an episode complete with original commercials entitled "Miss Hard Hat USA" guest starring Barbi Benton.
Shadow Chasers (1985)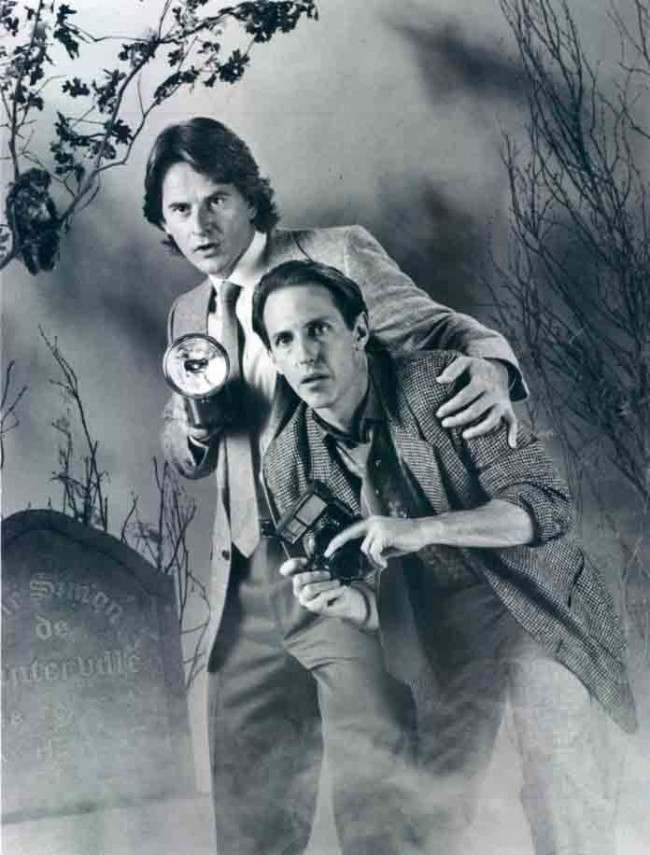 Of the 106 shows on the 3 big US networks in the 1985-86 season, Shadow Chasers finished dead last. It was up against a couple heavy hitters, Magnum PI and The Cosby Show, so maybe it deserved better. The series was created by Brian Grazier (Imagine Entertainment co-founder and the man behind Apollo 13 and A Beautiful Mind). So, perhaps it had potential – although, this clip seems to prove otherwise….
The Two of Us (1981)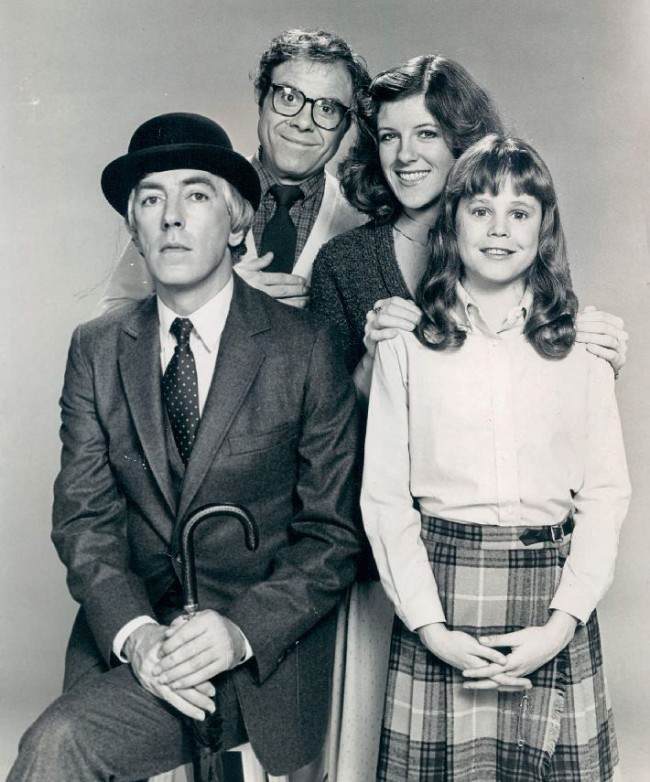 A single mother places an ad for a housekeeper, and who should answer but Peter Cook. What follows is an endless stream of jokes highlighting the differences between stereotypical British culture and stereotypical American culture. It's so tiresome and predictable it'll have you yearning for Yakov Smirnoff…. and I don't need to tell you that if you're yearning for Yakov, you're in a very dark place indeed.