On This Day In Photos: The Luxor Massacre
ON This Day In Photos: November 17, 1997: Egyptian Islamists murder 62 people at Luxor – 58 of them tourists, including six Britons (three members of one family: five -year-old Shaunnah Turner, her mother Karina Turner and Karina's mother Joan Turner).
Two months earlier, nine Germans and an Egyptian driver had been murdered when gunmen opened fire on a bus in Cairo.
But this was savage. The women had been mutilated with machetes. The murderers had left a note inside one of the victims. It praised Islam. It was signed "The Brigade of Devastation And Destruction", and declared the objective of killing the Egyptian economy. It failed:
1074156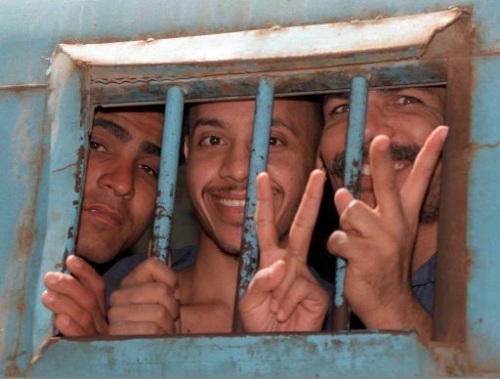 Picture 1 of 7
(FILES) A file photo taken 05 May 1996 shows three Isamic militant members of Egypt's main armed militant group Jamaa Islamiyya flashing V-signs from a prison vehicle as they leave Cairo's state high-security court. The Jamma Islamiyya claimed responsibility for an attack in Luxor, which killed 67 people, including 57 foreign tourists. Egyptian police said messages from the group were found at the scene of the massacre outside the ancient temple of Hatshepsut in Luxor's Valley of the Queens.