Cigarettes from Santa: Vintage Tobacco Christmas Advertising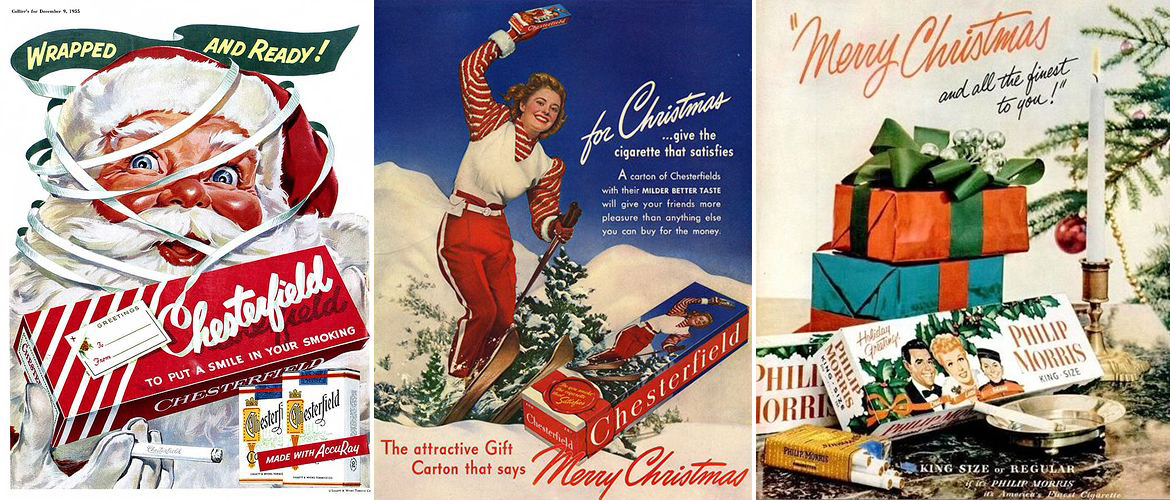 Ho-Ho-(cough)-Ho!  Merry-(cough)-Christmas!  Once upon a time, cigarettes were a Christmas present favorite – the gift that kept on giving (cancer).   While the kids were busy unwrapping their dolls and toy firetrucks, dad was opening his carton of Chesterfields.  And the tobacco industry wasn't shy about promoting their yuletide smokes for the holidays – magazines were brimming with candy canes & cancer sticks.  The idea of St. Nick pushing coffin-nails may seem horrific today – but was a regular sight a few decades ago.
So, sit back and enjoy a winter wonderland of Camels, Lucky Strikes, and Pall Malls all wrapped up in Christmas ribbons.  After all, who doesn't enjoy a Christmas light?