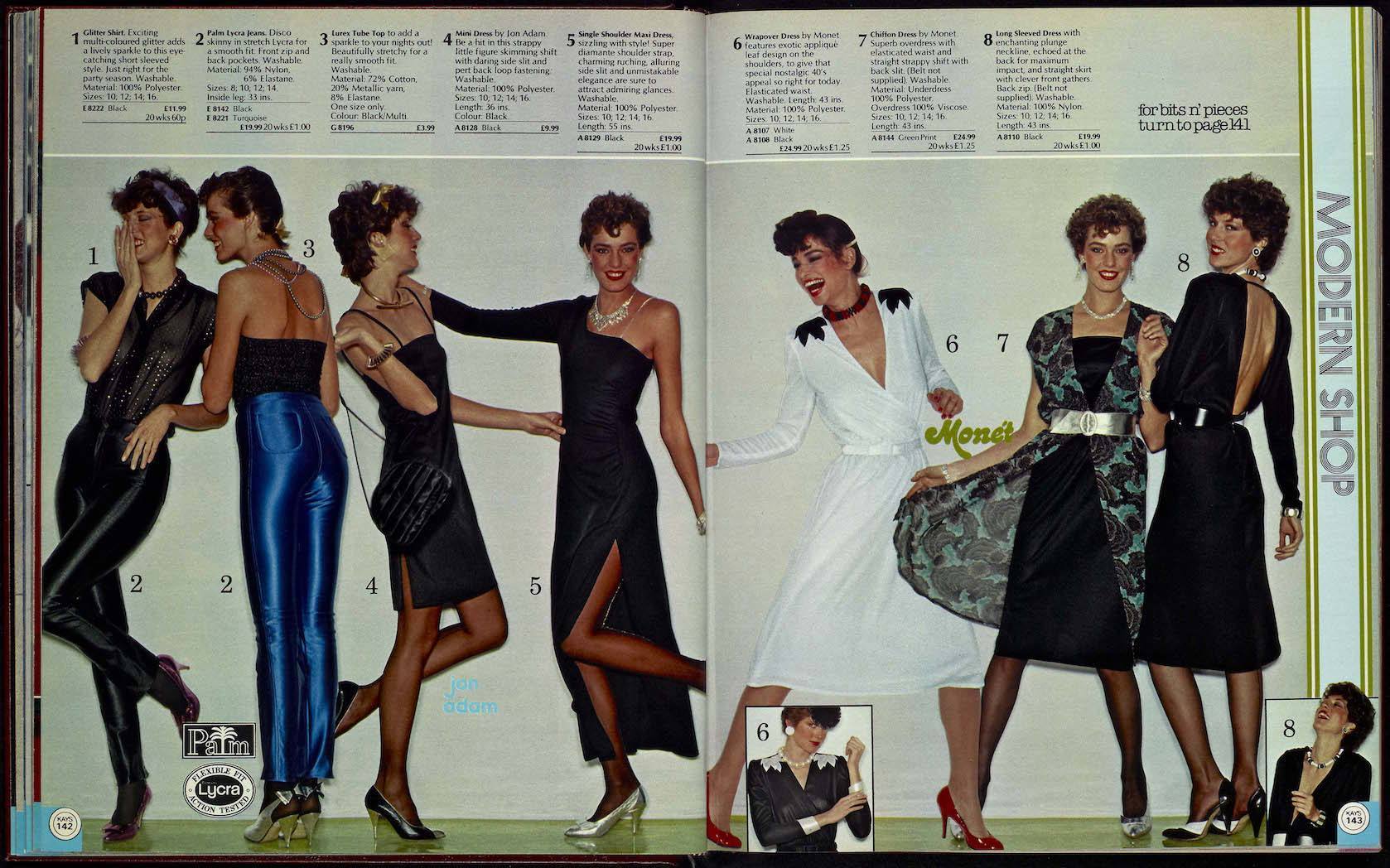 Kay and Co Ltd began in 1886 when William Kilbourne Kay started a jewellery and watch business in Worcester with a local architect called George Jones. Four years later Kay struck out on his own and changed the name of the company to Kay's of Worcester. 120 years later on 23 February 2007 the original depot in the town where they had made their name closed. Littlewoods and Kays combined to become Shop Direct which was based in Liverpool. The Kays brand was kept going until January 2011 when the company became known as K. and co. From July 2015, however 130 years after the company was started it became part of Littlewoods and the name has now gone forever.
A full history of Kays Catalogue company can be found here.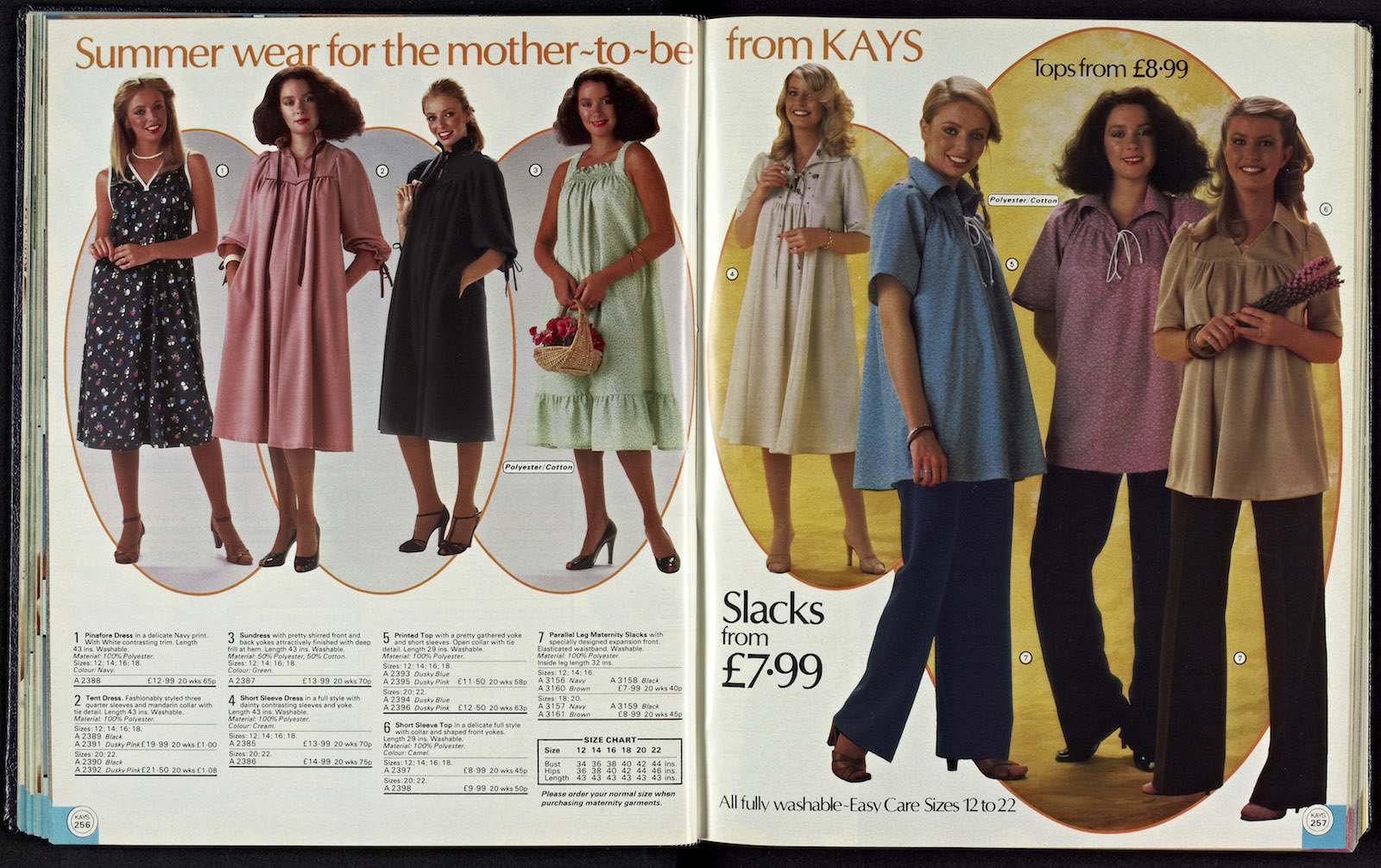 In 1980 there was plenty of choice for women. Hemlines were going up and down and there was no real prescribed length. Shapes went from slim to extremely full and the 'blouson' made a comeback. Velvet was popular and it was often worn with lace, tweeds and leather. Clothes were worn of almost any hue and there was an emphasis on blocks and asymmetrical bands of two or more colours.