"The trouble today is that the Communist world understands unity but not liberty, while the free world understands liberty but not unity. Eventual victory may be won by the first of the two sides to achieve the synthesis of both liberty and unity."

– Spanish diplomat Señor de Madaringa quoted in For a Concert of Free Nations by J. W. Fulbright 1961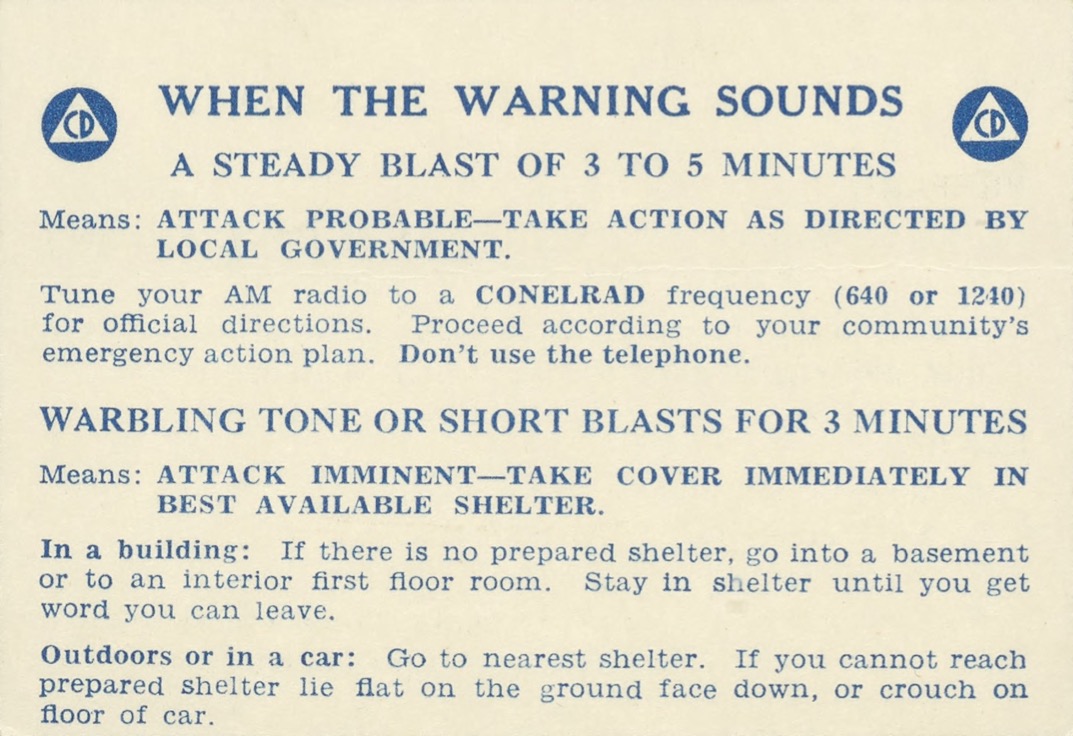 The Nuclear Fallout Pamphlets collection at Cornell University features top tips on what to do in the event of nuclear war. The collection spans literature produced by the United States federal and state government agencies from 1959 to 1961.
Back then, the Cold War ran hot in people's minds. And with documents like Personal Preparedness in the Nuclear Age and The Family Fallout Shelter, you and your loved ones could survive the nuclear winter. The message was simple: if you see a light brighter than the sun, it's too late to join Miss Atom Bomb in the bijou shelter.
Preparedness was the watchword. But panic was the feeling. Things had hardly gotten better by the 1980s, when the UK issued Protect And Survive: How To Survive Nuclear Armageddon (1980) and broadcast the spine-chilling Threads (1984), a dystopian film that vied for the title of Most Terrifying Show Ever Made with A Short Vision, the 1950s Armageddon cartoon that terrified everyone watching The Ed Sullivan Show.
So pay attention. This is how you survive nuclear war. And you could survive it. America would not lie to you. In 1951, The Federal Civil Defense Administration delivered the facts in Our Cities Must Fight:
"You know Fred, actually, staying in a city to help after an atomic attack is not nearly as dangerous as a lot of people think. The danger of, well, lingering radiation is not really very serious. After an atomic air burst, the danger of radiation and falling debris is over within… a minute and a half."
You can hold your breath for that long. Or not. You were doomed. We all were. In 1980 the UK government had secretly run a mock nuclear attack to estimate the number of dead and injured. Operation Square Leg assumed that 131 nuclear weapons would fall on Britain with a total yield of 205 megatons: 69 ground burst; 62 air burst. This would leave 29 million dead or 53% of the population; with 7 million or 12% seriously injured; and 19 million or 35% of the population remaining as "short-term survivors".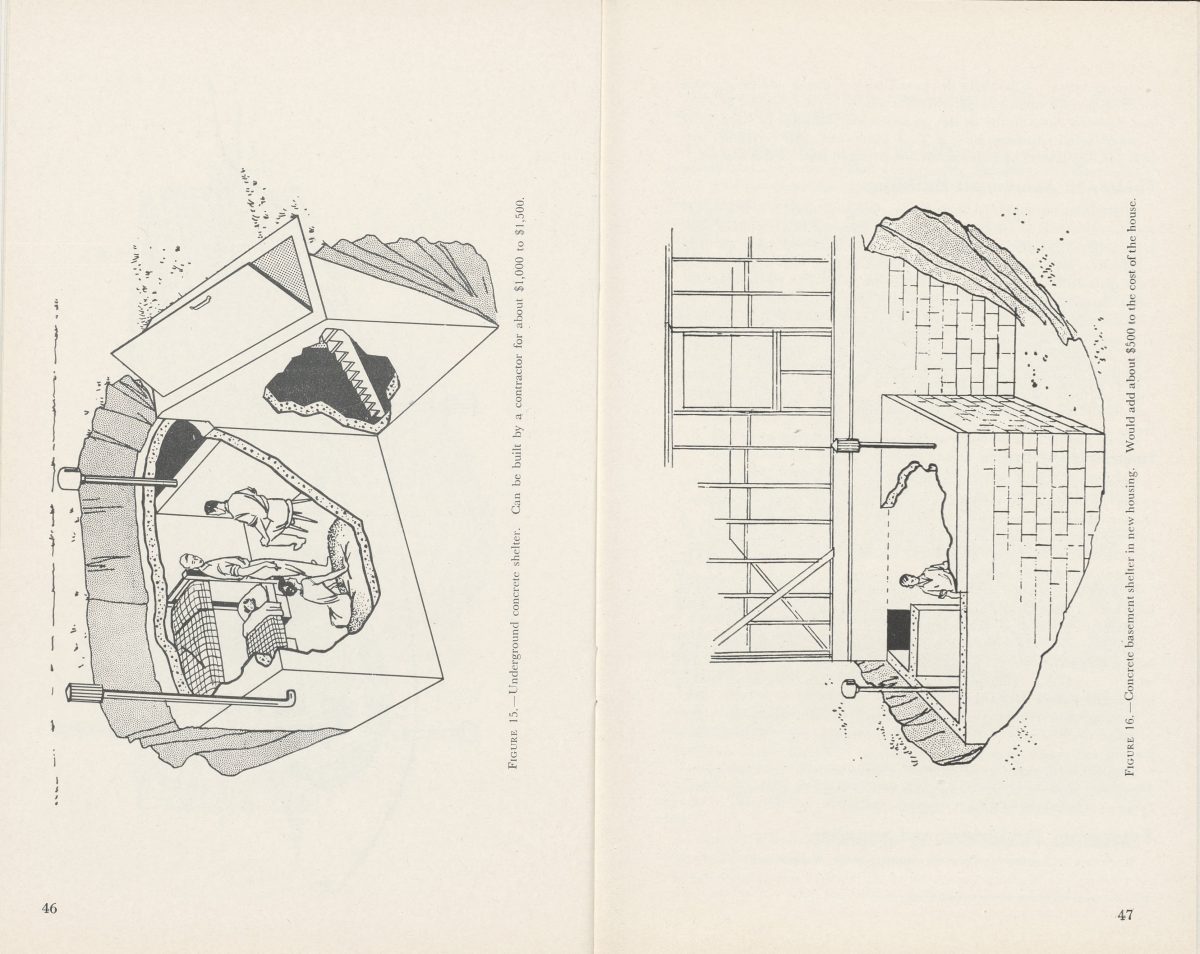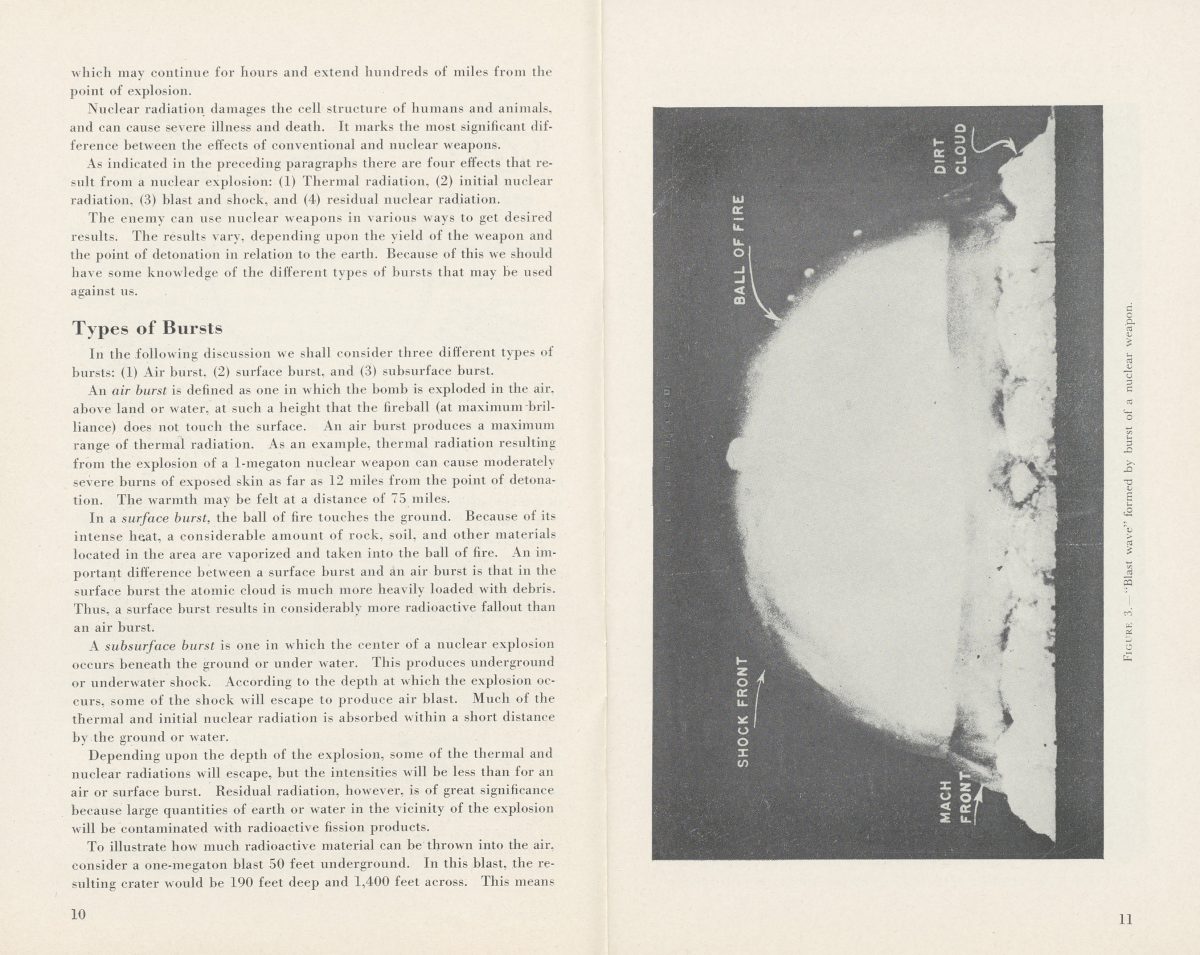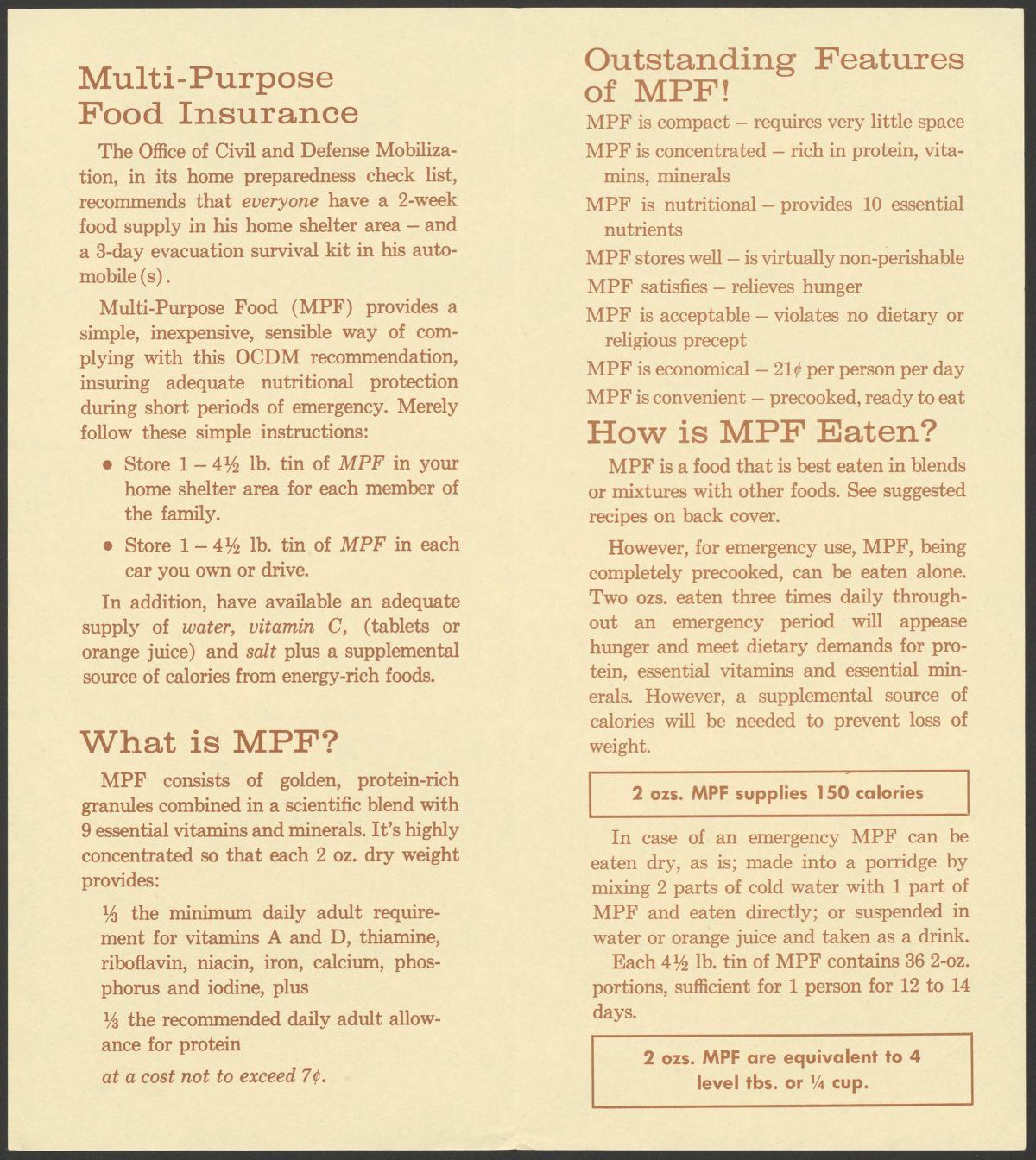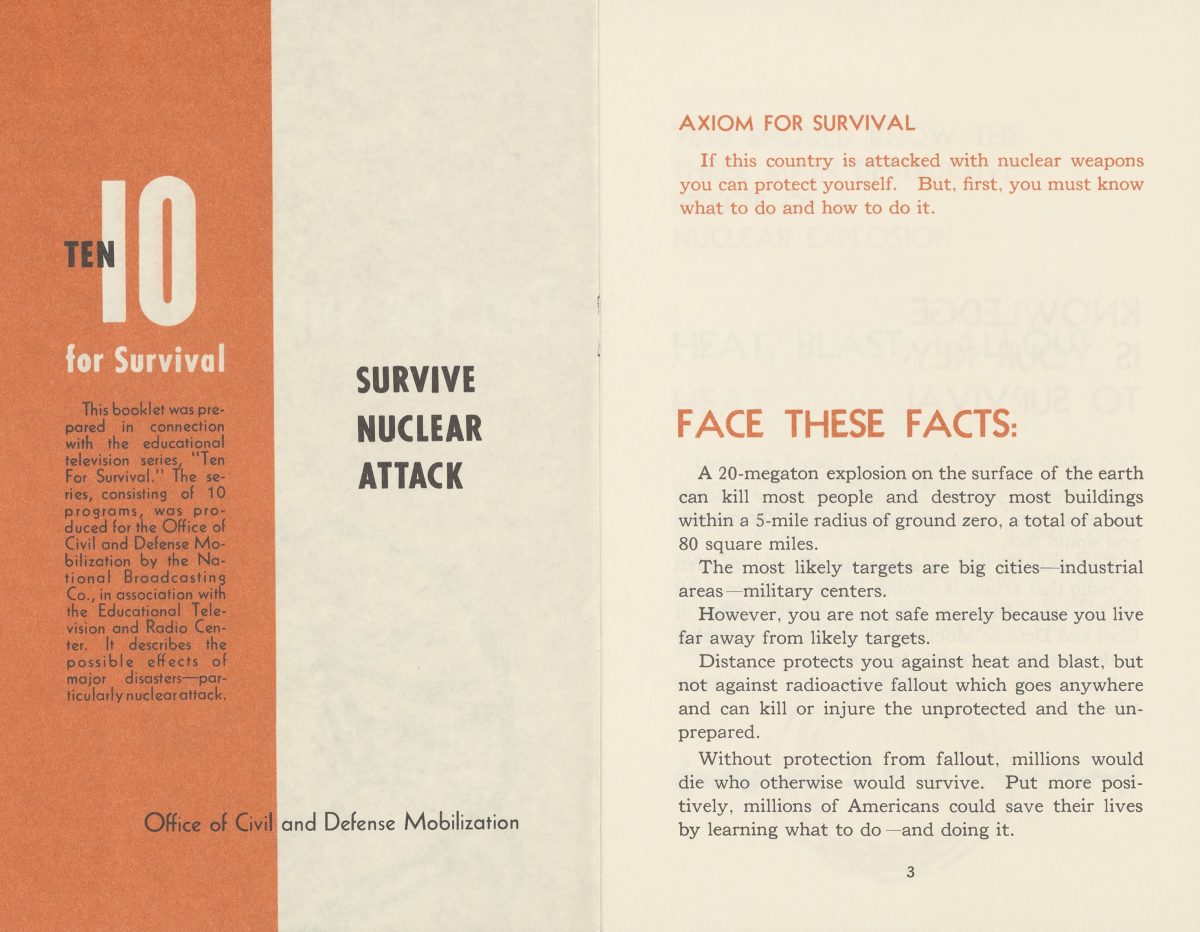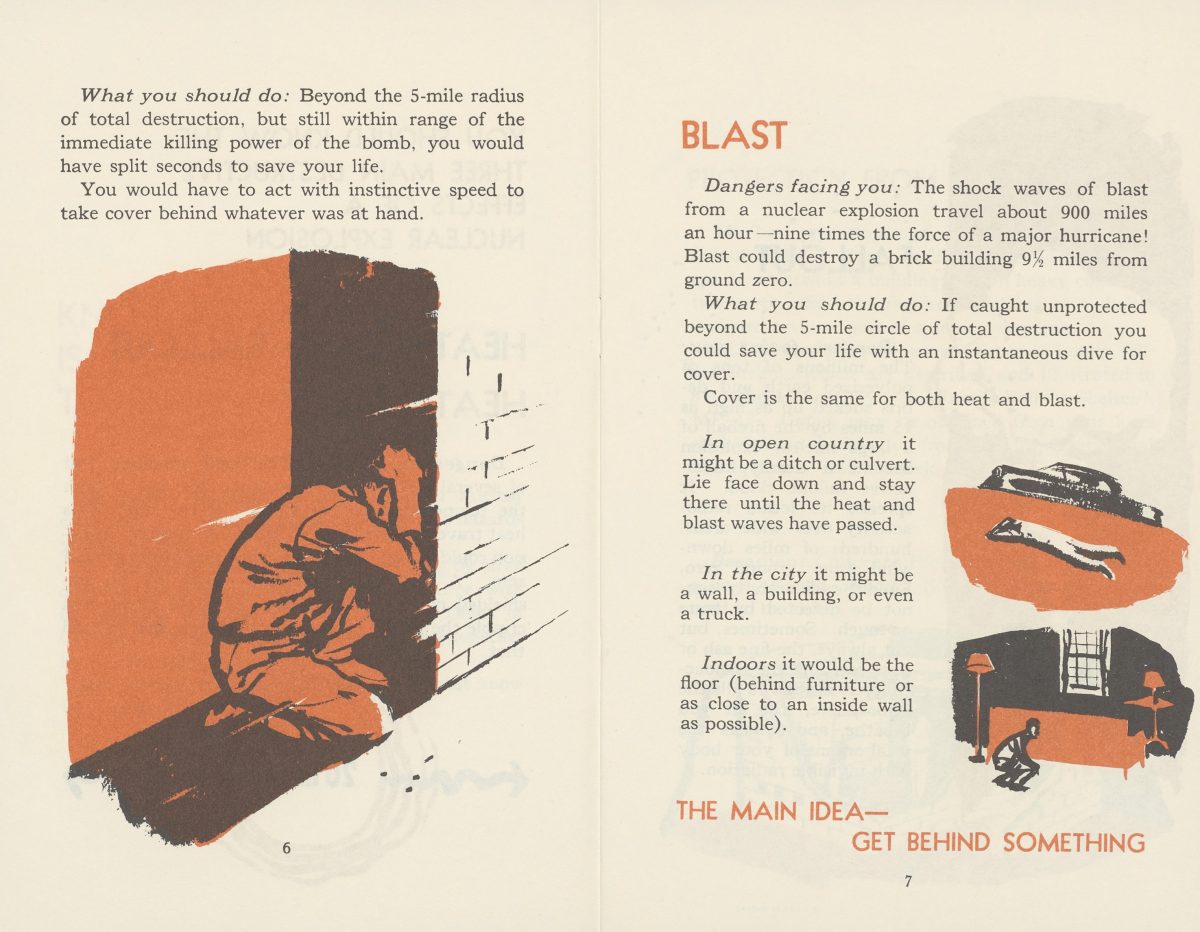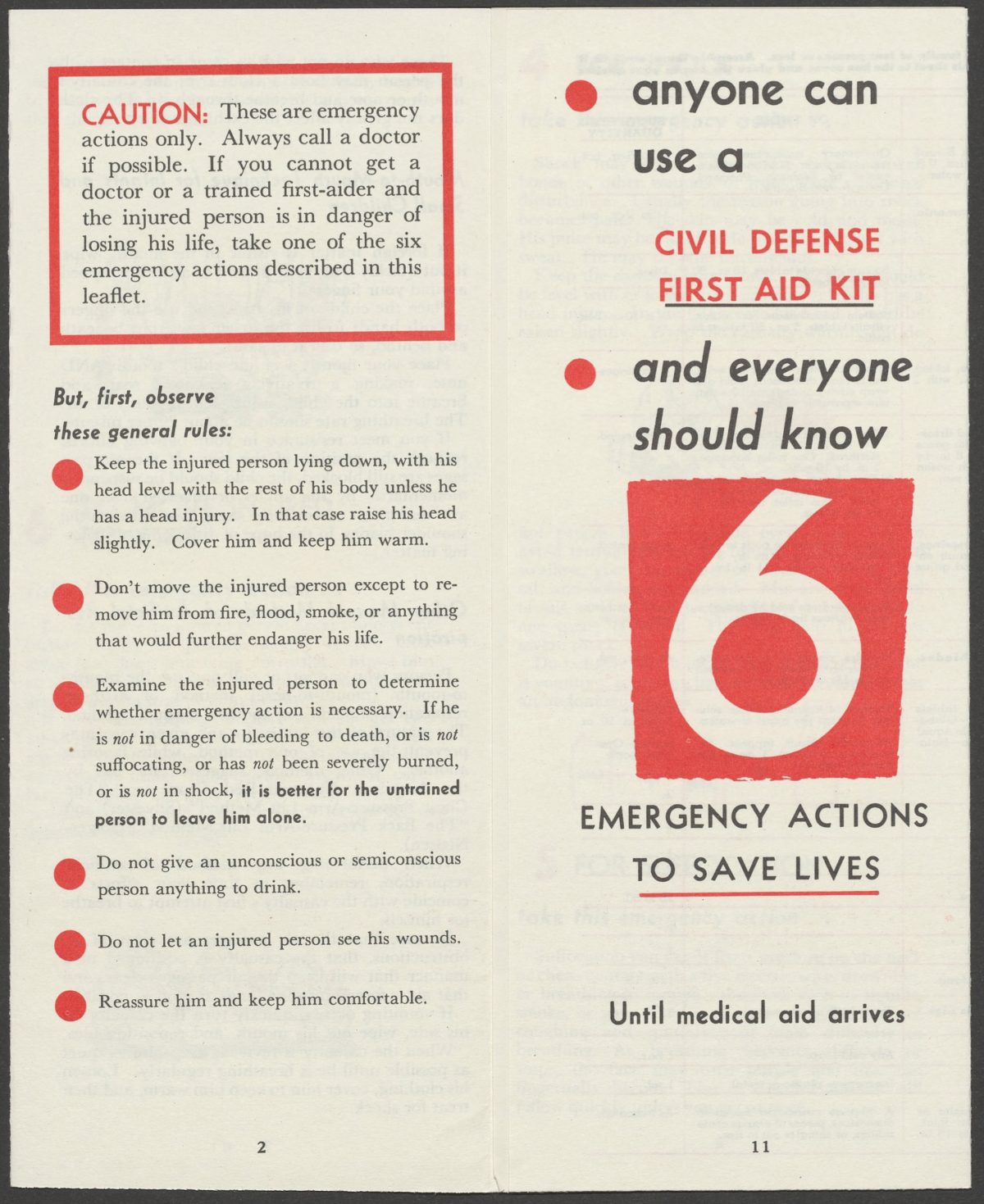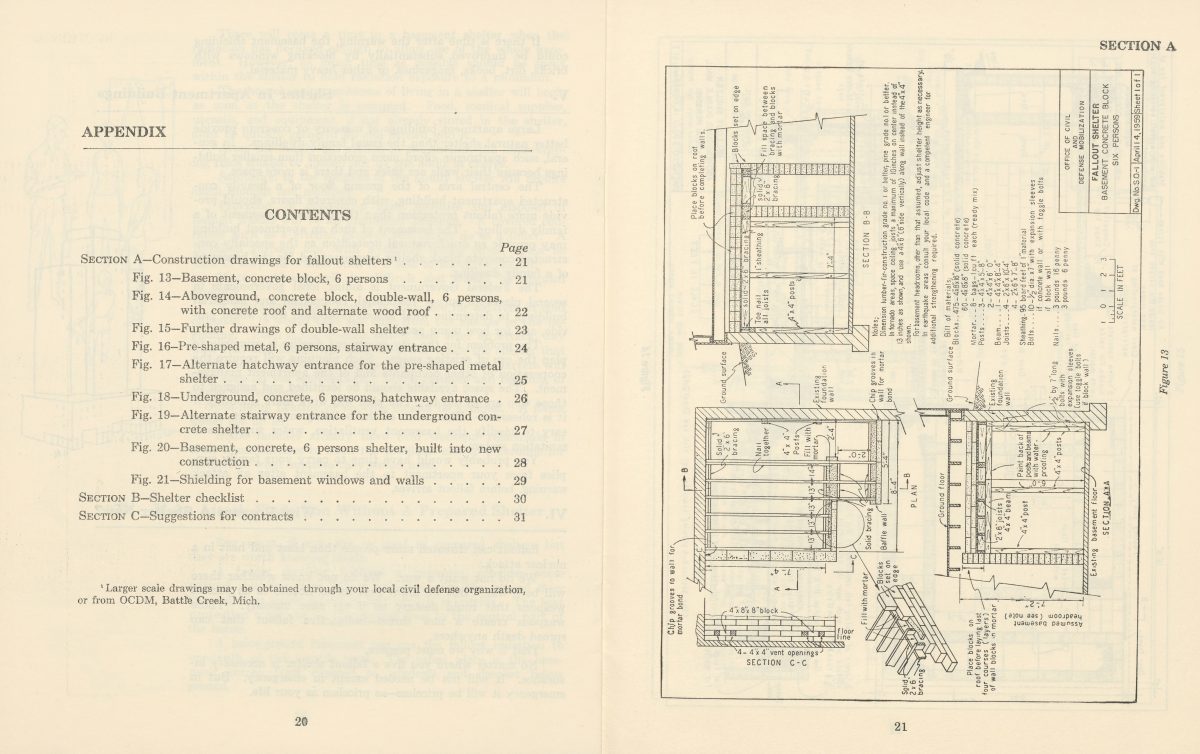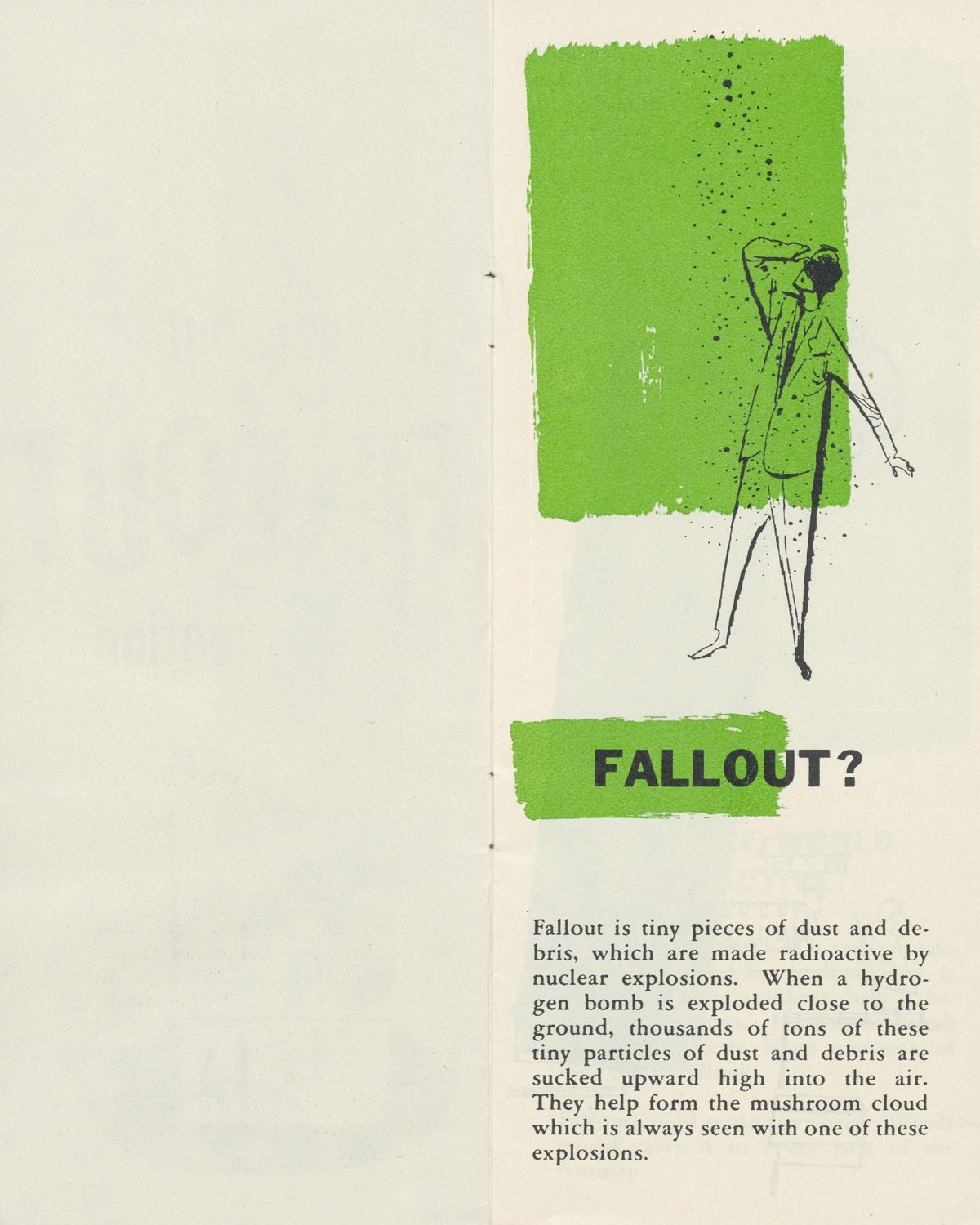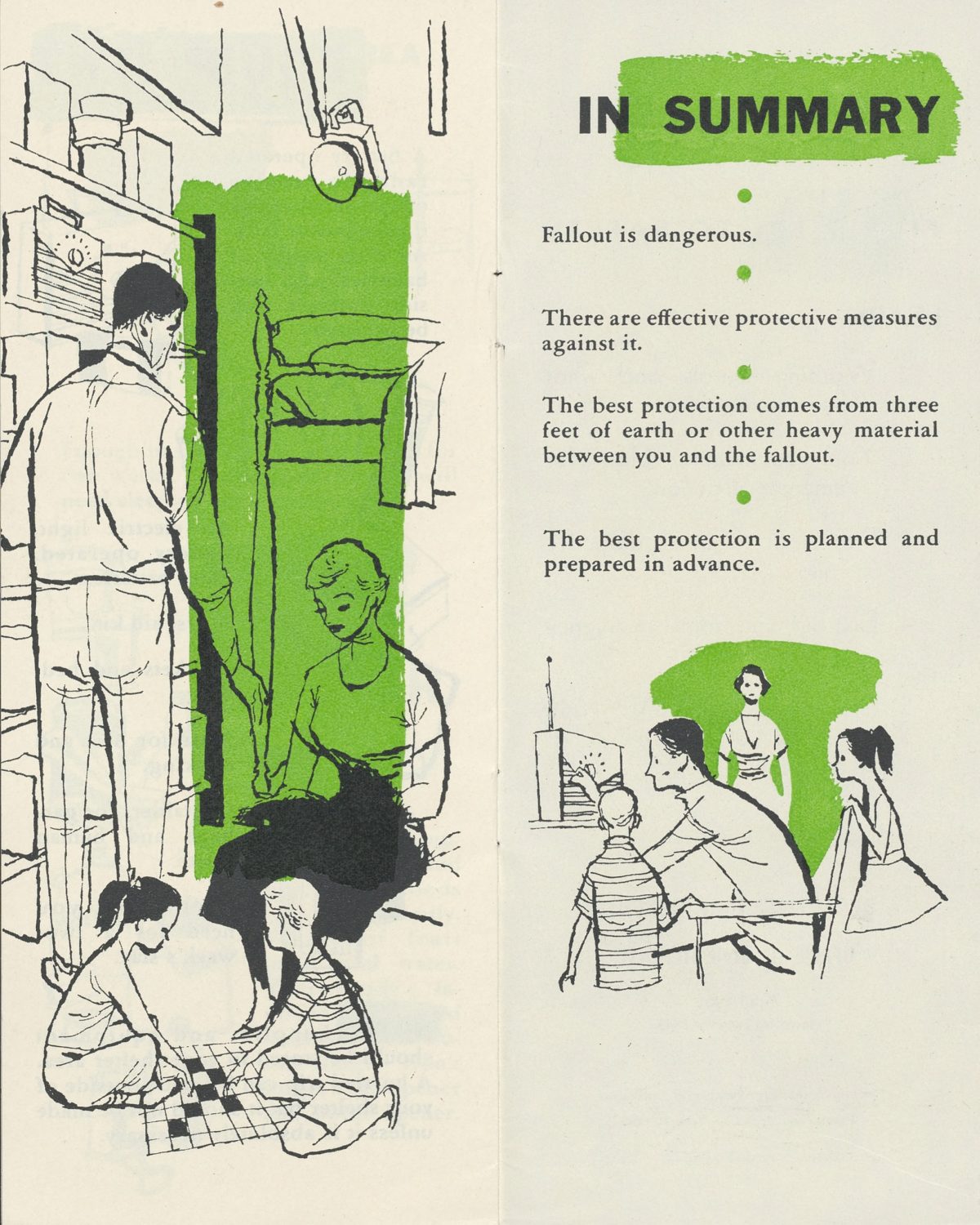 Via: Cornell University