A viewing of Jes Benstock's fab doc A British Guide To Showing Off occasions this opportunity to dig out the London Belles feature from a 1973 issue of shortlived free magazine West One.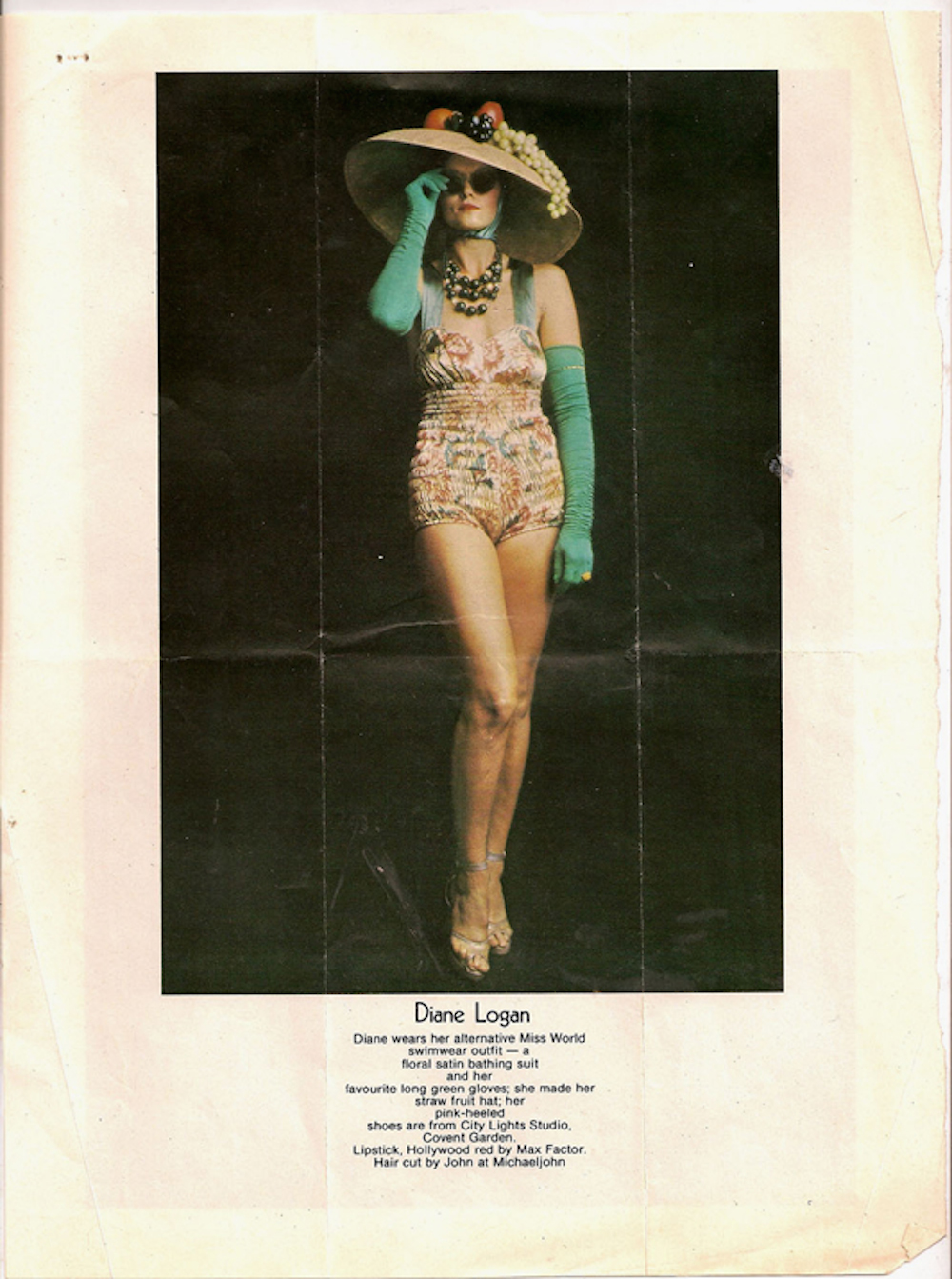 Above is milliner Diane Logan in one of her outfits as contestant Rita Ritz in the 1973 Alternative Miss World.
Logan – wife of sculptor Peter, mother of fashion illustrator Blue and sister-in-law of AMW host & hostess Andrew – is wearing a satin bathing suit with one of her own hats (from Logan's Chiltern Street shop) and sandals from Tommy Roberts' Covent Garden boutique City Lights Studio.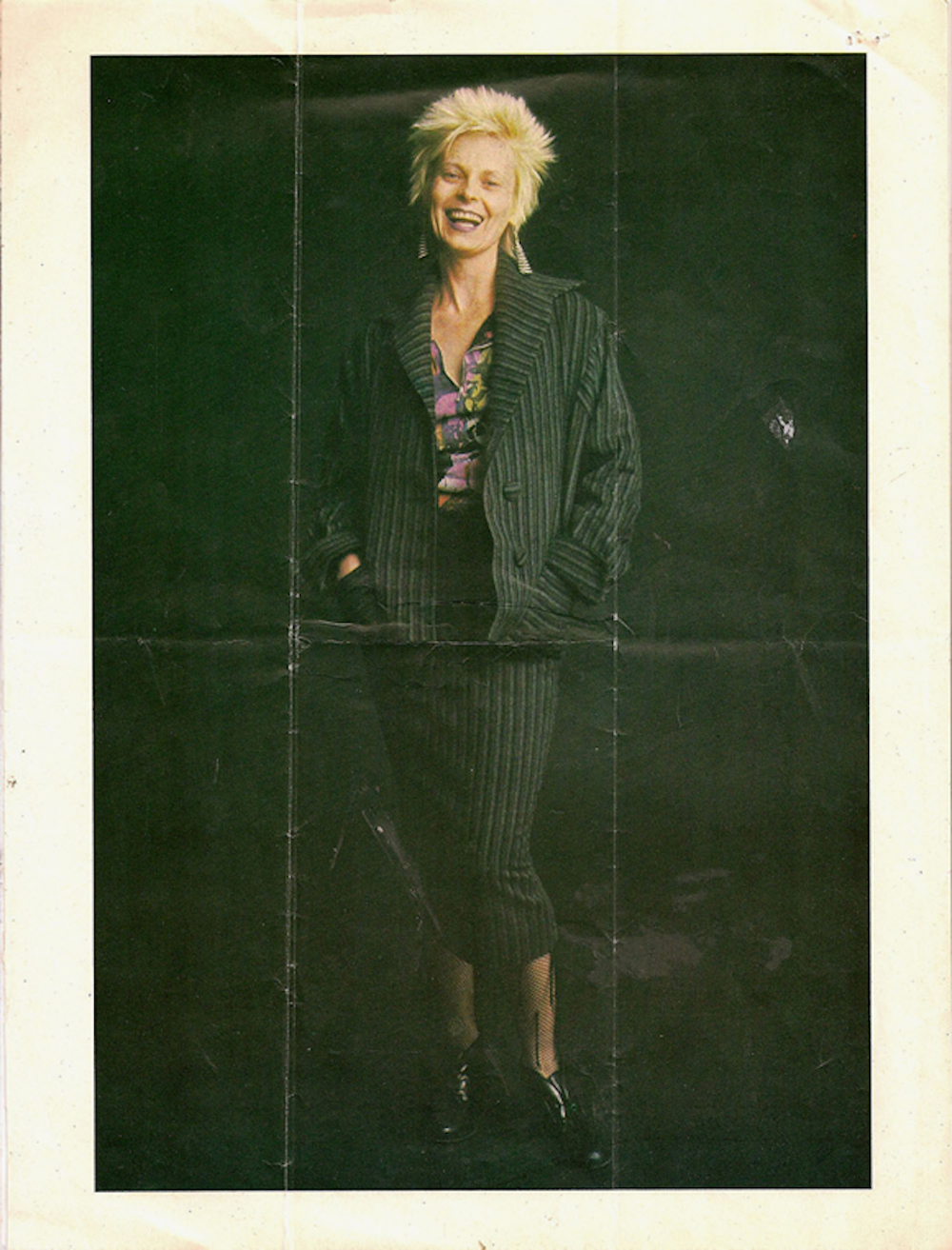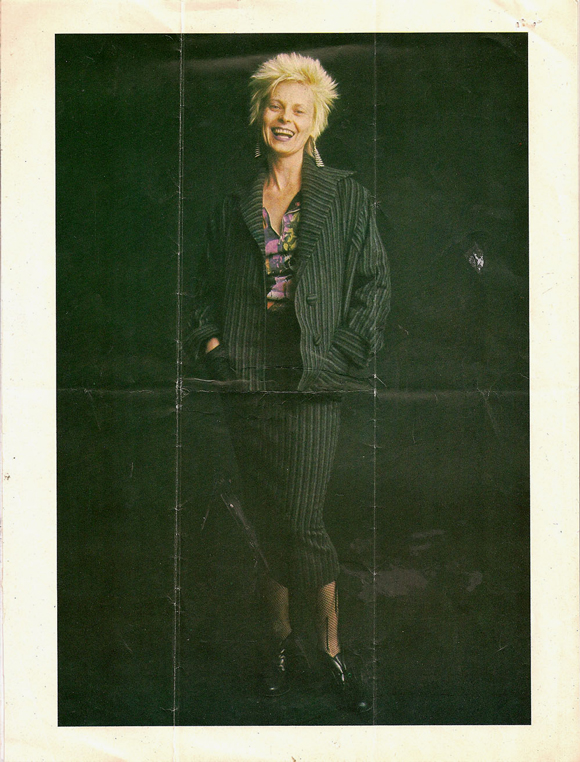 Another London Belle was Vivienne Westwood in an early media appearance wearing a Let It Rock striped suit, ankle boots, patterned stockings and an adapted Chuck Berry t-shirt from 430 King's Road's incarnation as Too Fast To Live Too Young To Die.
Her answers to the questionnaire are revealing: favourite record is No One To Love Me by Sha-Weez, a doo-wop number from the man who wrote and recorded Iko Iko in 1953. Westwood's "perfect day" was to be spent with Society for Cutting Up Men author and would-be Warhol assassin Valerie Salanis (sic).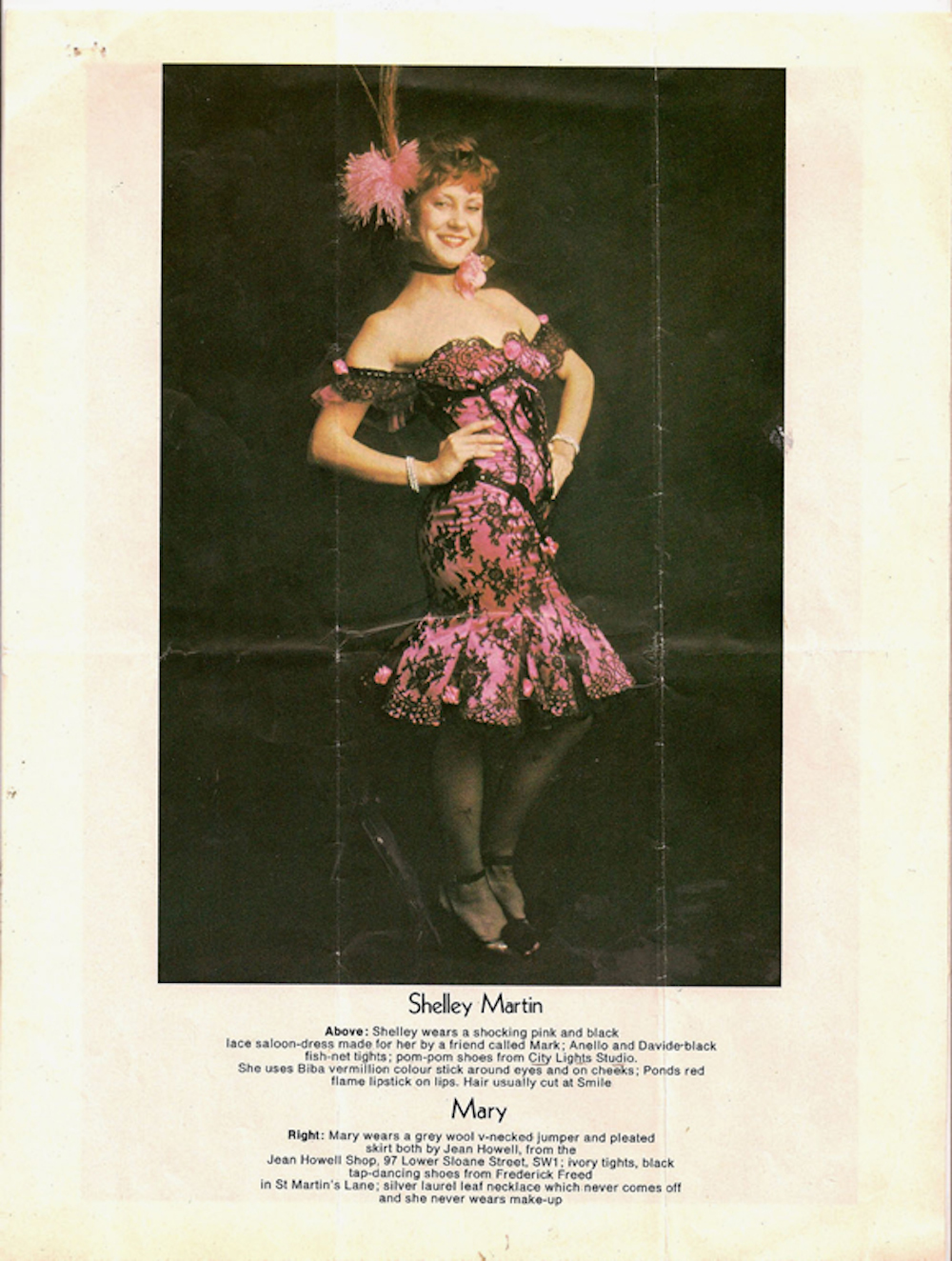 Also featured were Suzi Quatro, Shelley Martin (then at Biba), Laurita (who ran a popular Fulham Road soul-food restaurant/club), Louise Doktor (who appeared in the same year's AMW as "Miss Nina Haws Your Knockers"), Jo of Models 1 and, contrasting drastically with her flamboyant employer's appearance in designs by Margaret Howell's sister Jean, tap shoes from Frederick Freed and an absence of make-up, Zandra Rhodes' assistant Mary.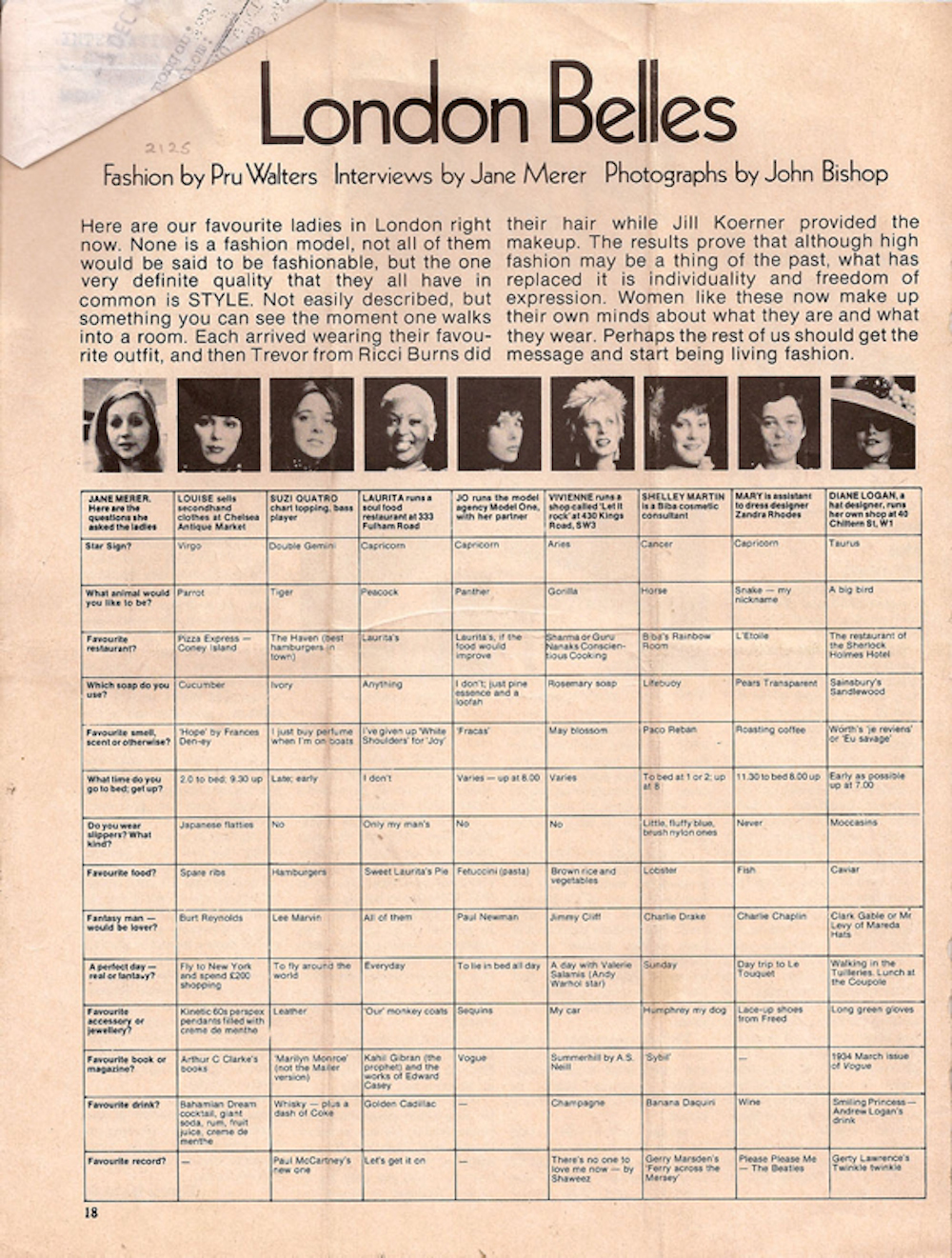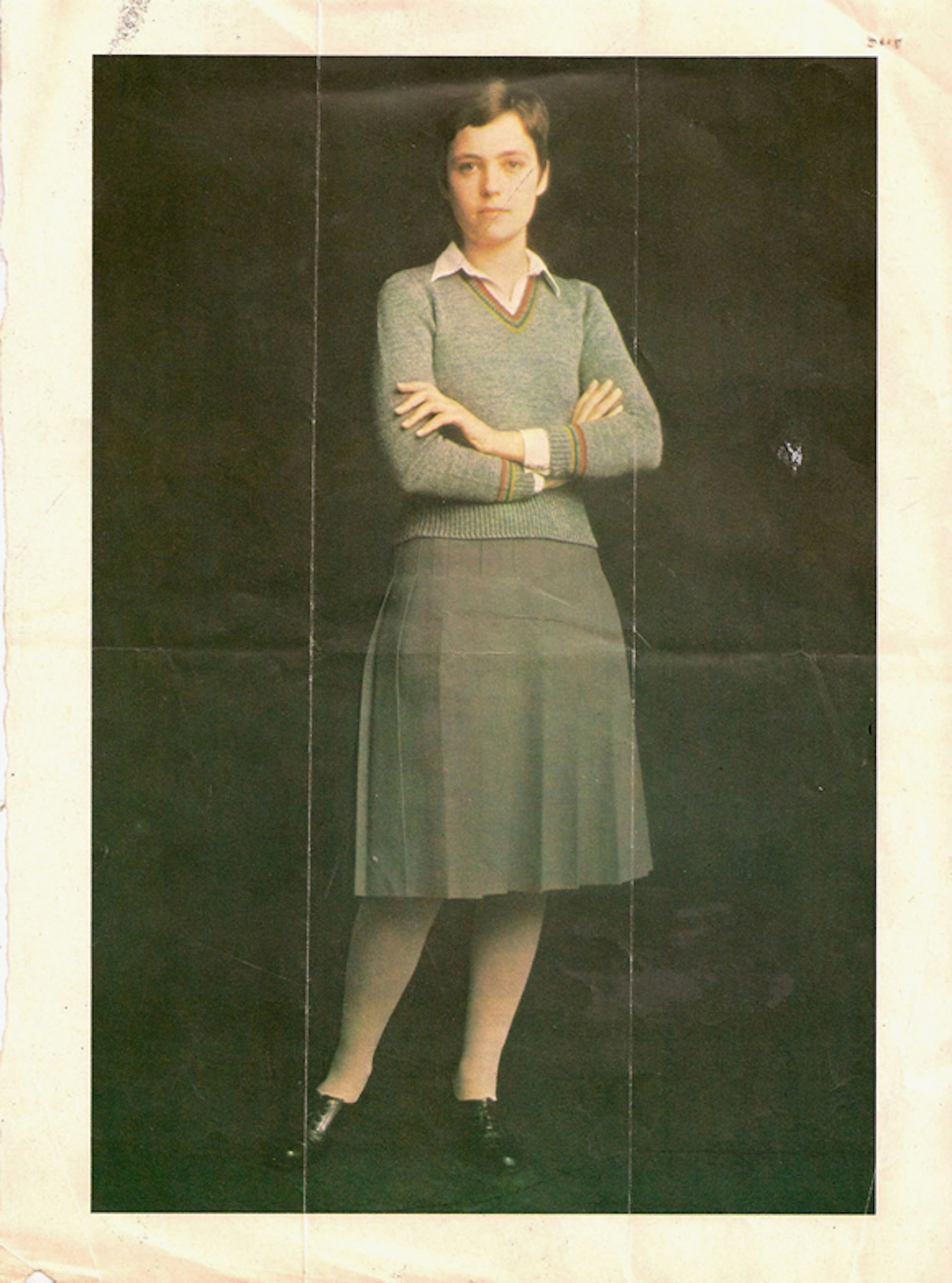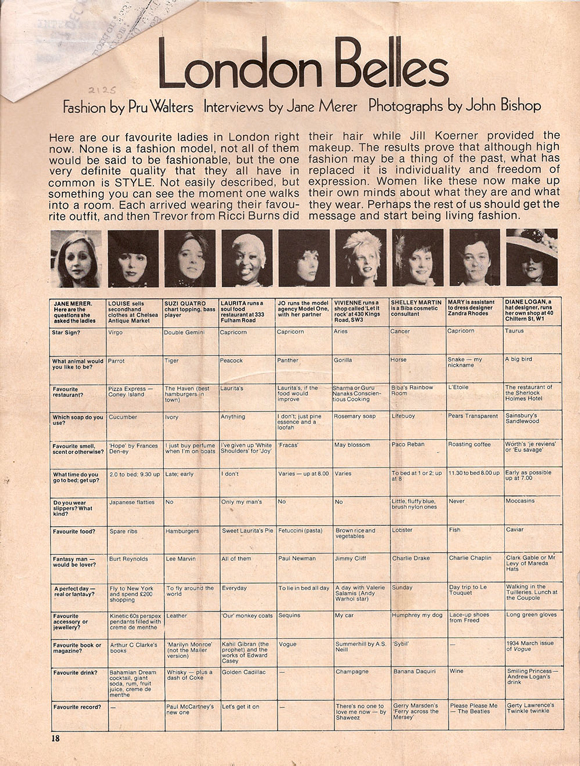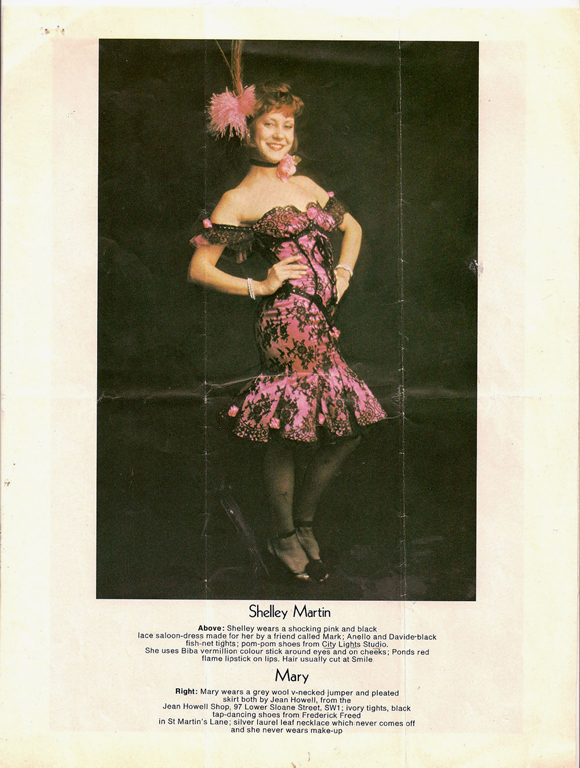 Visit The British Guide To Showing Off website here.
West One issue courtesy Tommy Roberts Collection.