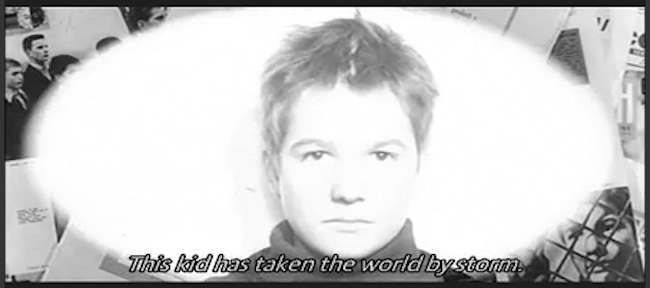 FRENCH cinema's intense The 400 Blows (Les Quatre cents coups – the French title comes from the idiom, faire les quatre cents coups—"to raise hell") features a fantastic performance from Jean-Pierre Léaud as the delinquent adolescent Antoine Doinel. For anyone who has not seen this spellbinding 1959 film, here's an outline of the story from Criterion:
François Truffaut's first feature is also his most personal. Told through the eyes of Truffaut's cinematic counterpart, Antoine Doinel (Jean-Pierre Léaud), The 400 Blows sensitively re-creates the trials of Truffaut's own childhood, unsentimentally portraying aloof parents, oppressive teachers, and petty crime. The film marked Truffaut's passage from leading critic to trailblazing auteur of the French New Wave.
Out of sixty boys who responded to an advert for the lead, Truffaut chose the 14-year-old Léaud because "he deeply wanted that role . . . an anti-social loner on the brink of rebellion."
Léaud's was tasked "not to depict adolescence from the usual viewpoint of sentimental nostalgia, but . . . to show it as the painful experience that it is." He fulfilled the brief brilliantly.