IN the 1980s, cricket was violent, thrilling, angry, captivating and utterly fantastic. When the mighty West Indies played England at Lord's in June 1980, I was by the Tavener's pitch-side pub. It smelt of warm body, smoke and beer.
A West Indian steward saw me trying to get a view and invited me to sit by the rope. In the bright sunlight, I stepped over the low barriers and onto the grass. Joel Garner was bowling. At 6ft 8inches tall, running in fast with the ball held high in his hand, Garner was the most fearsome, magnificent human being I had ever seen.
I turned around and saw my father beaming with delight.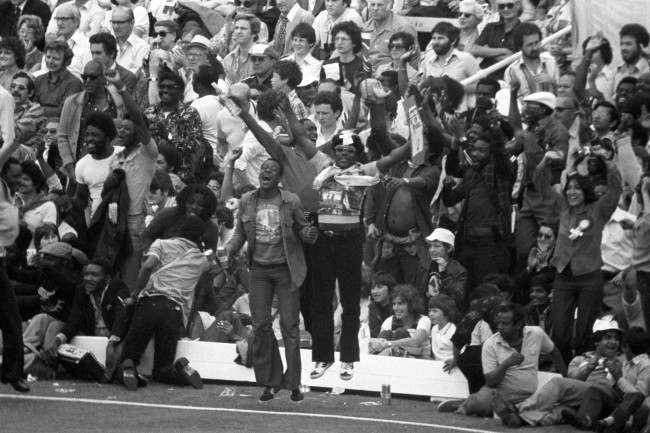 Something of the magick I felt that day is relayed in the film Cricket in the 80's – Rookies, Rebels & Renaissance.