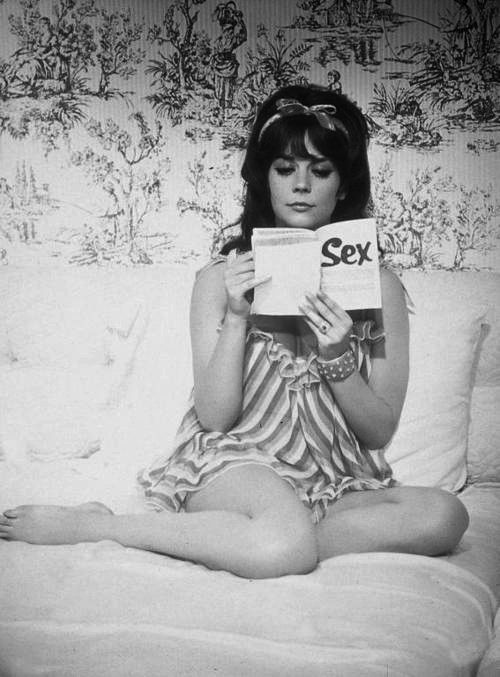 Old magazines, especially men-only rags, were brimming with advertisements for sex advice books. During the 1950s, it wasn't easy for a young man to get the know-how he needed to feel confident when that special moment arrived. A guy's greatest fear was looking like a clueless fool on his wedding night – and with precious little pre-marital opportunity, it was a very real possibility. Thankfully, there were illicit ads in the back of those forbidden girlie magazines which promised him the knowledge and skills needed to confidently deflower his bride.


Check out the topic list: "Counsel for the Bewildered Groom", "Hazards of the First Night"…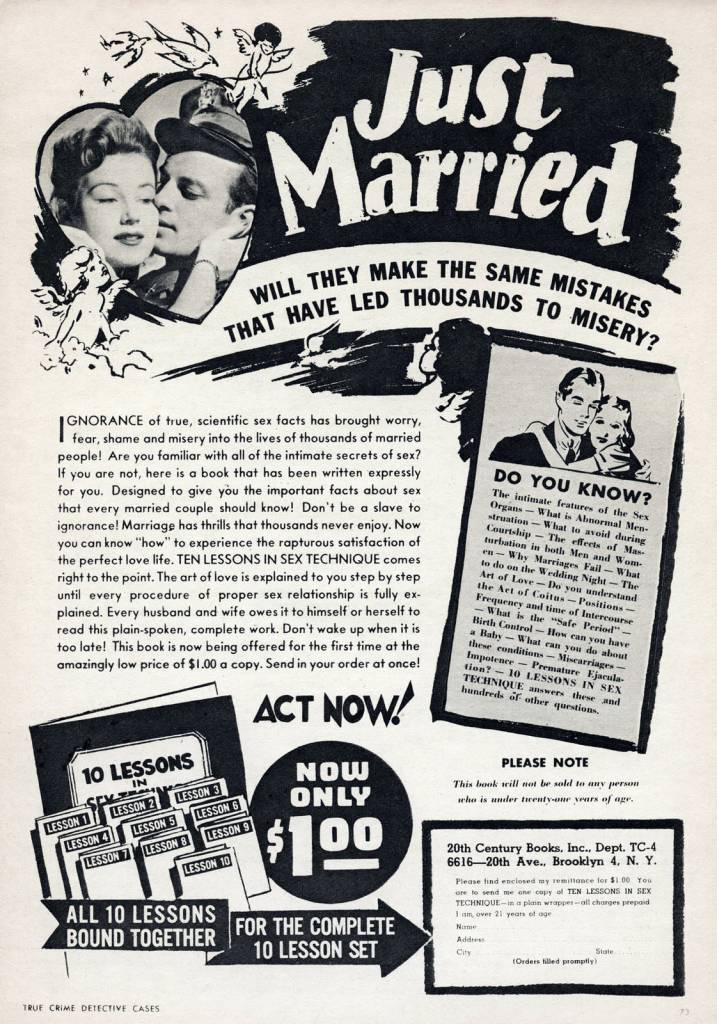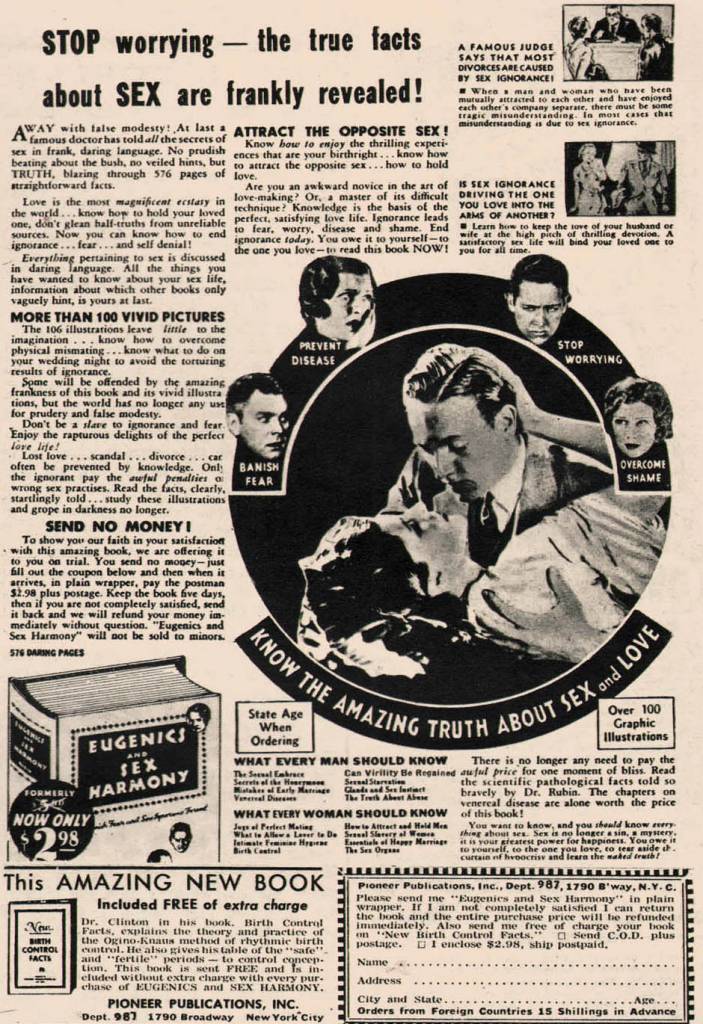 "Know what to do on your wedding night to avoid the torturing results of ignorance…"
Okay, but why does the book have "Eugenics" in the title?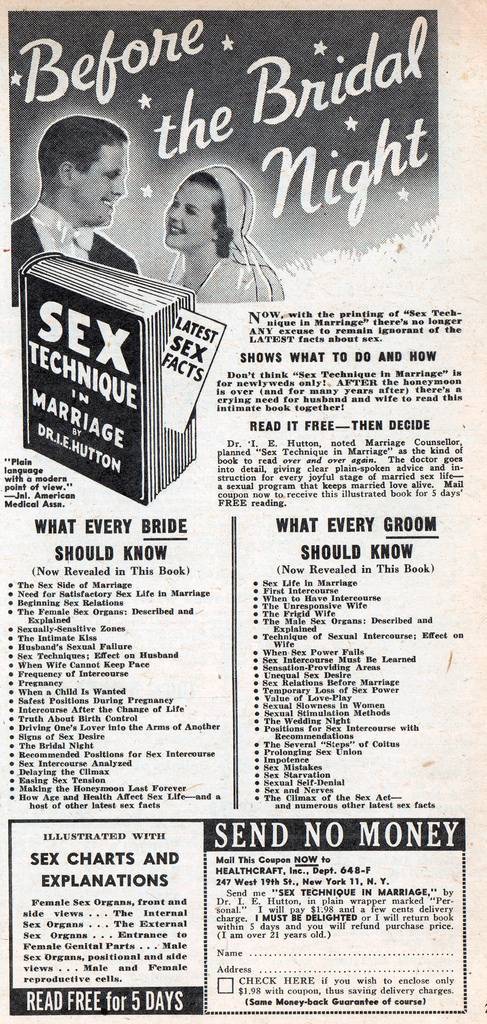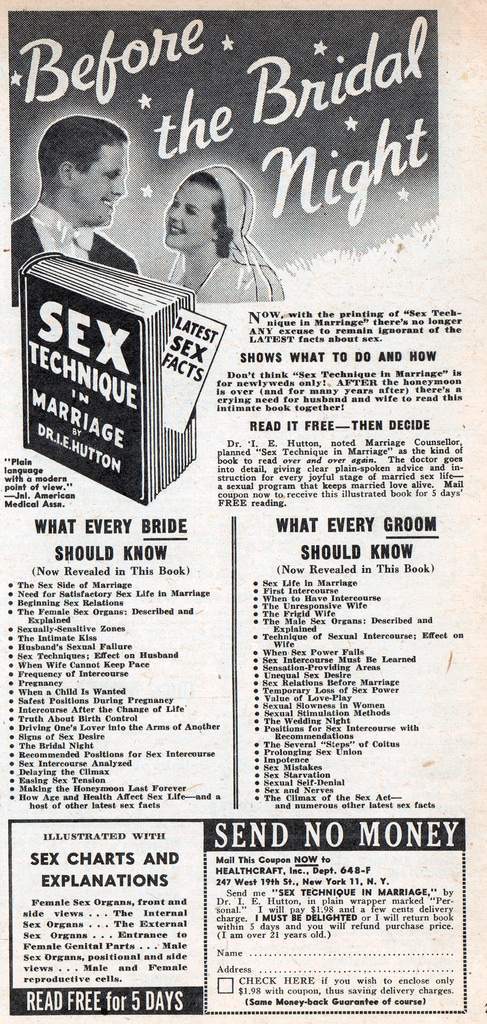 Guys and gals were evidently so clueless, they bought how-to books on kissing! This book "explains and discusses the 23 kinds of kisses".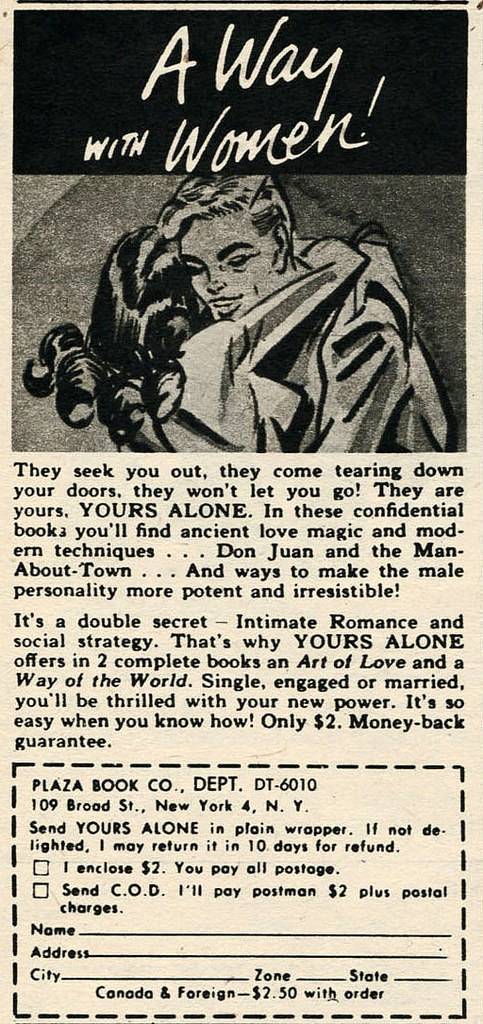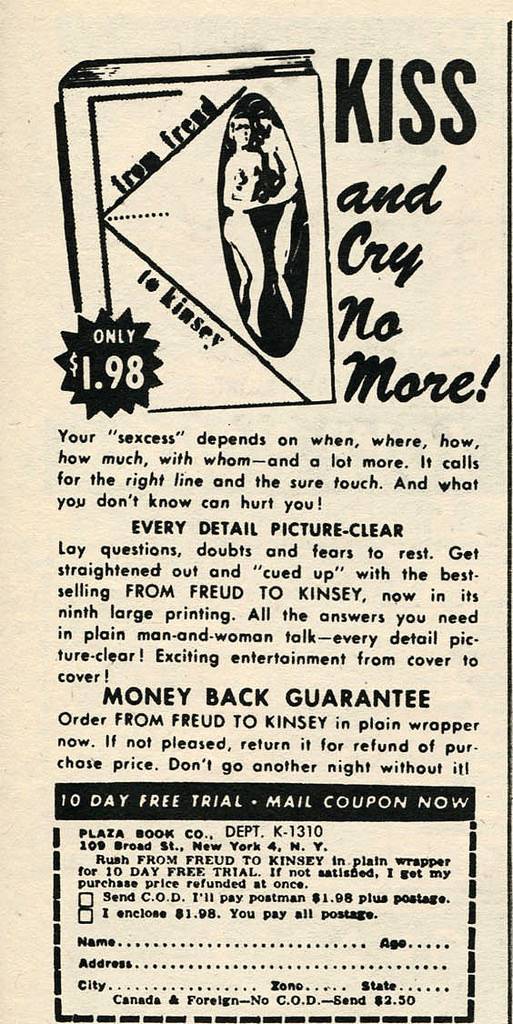 Guys needed help not just in the love making department, but also the love letter department.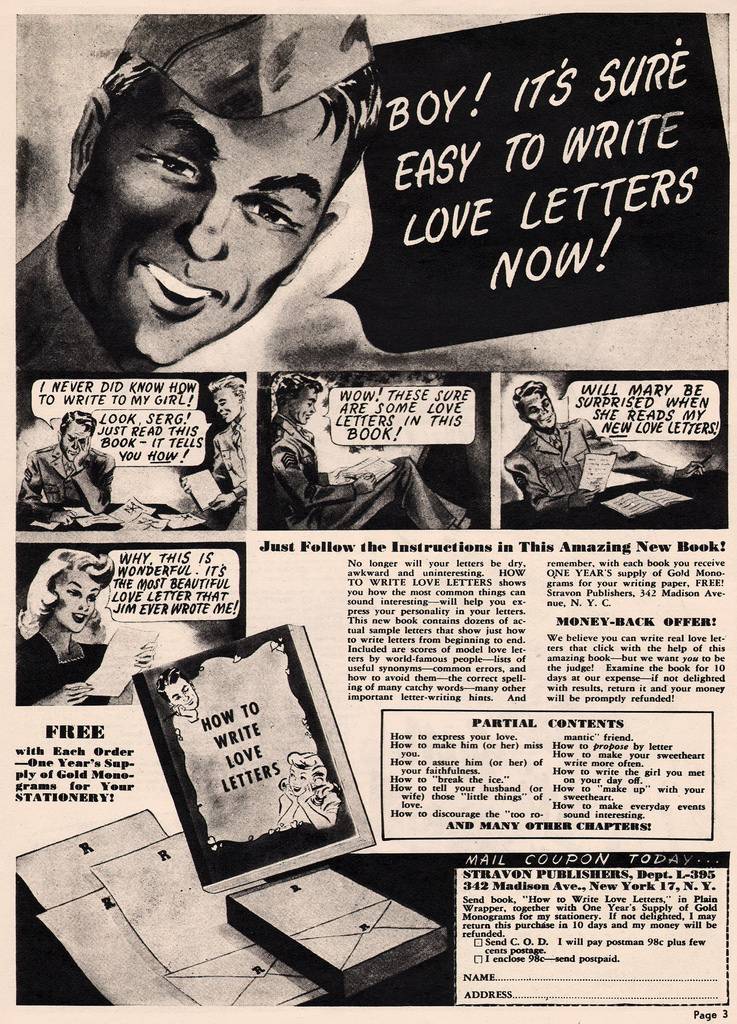 Mind you, it wasn't just the men looking for help. There was instruction for the ladies as well…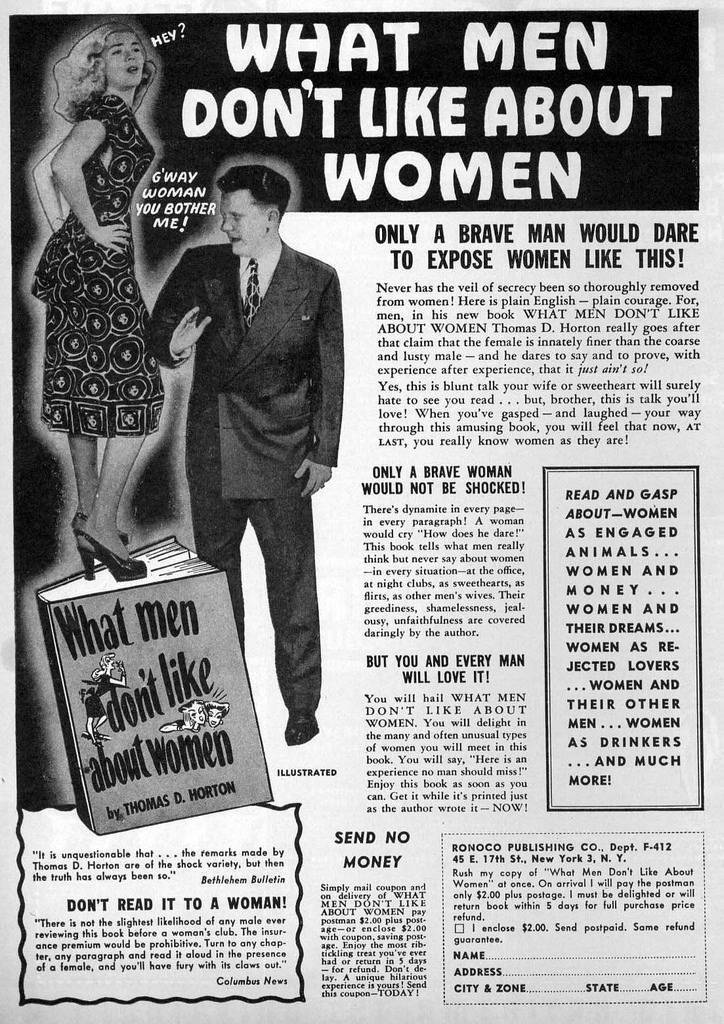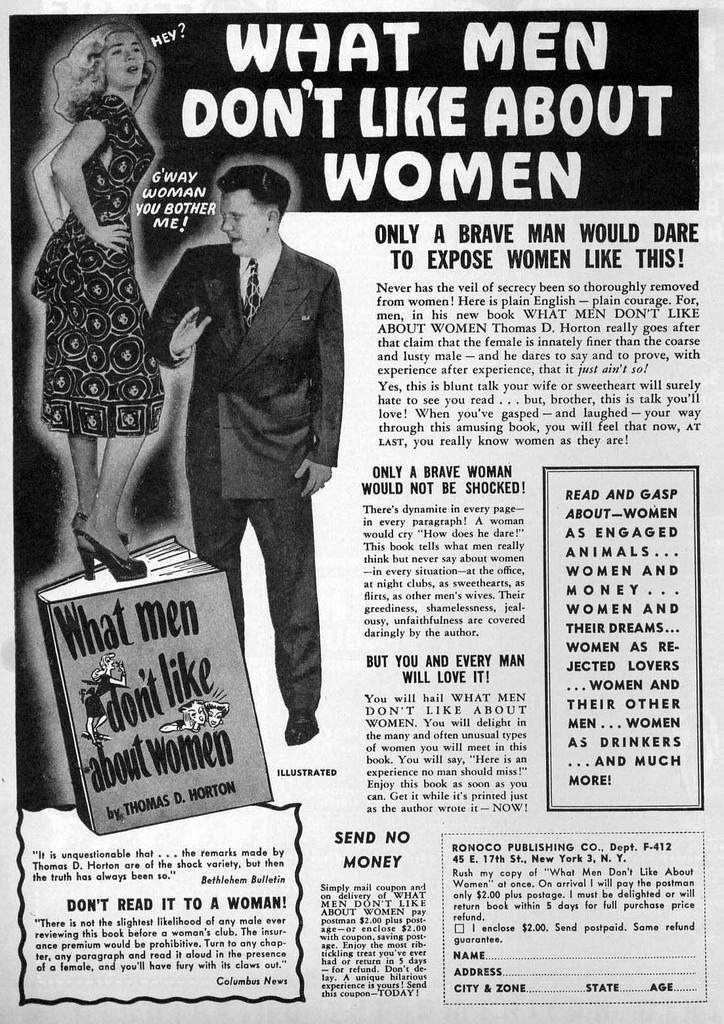 "G'way woman, you bother me!"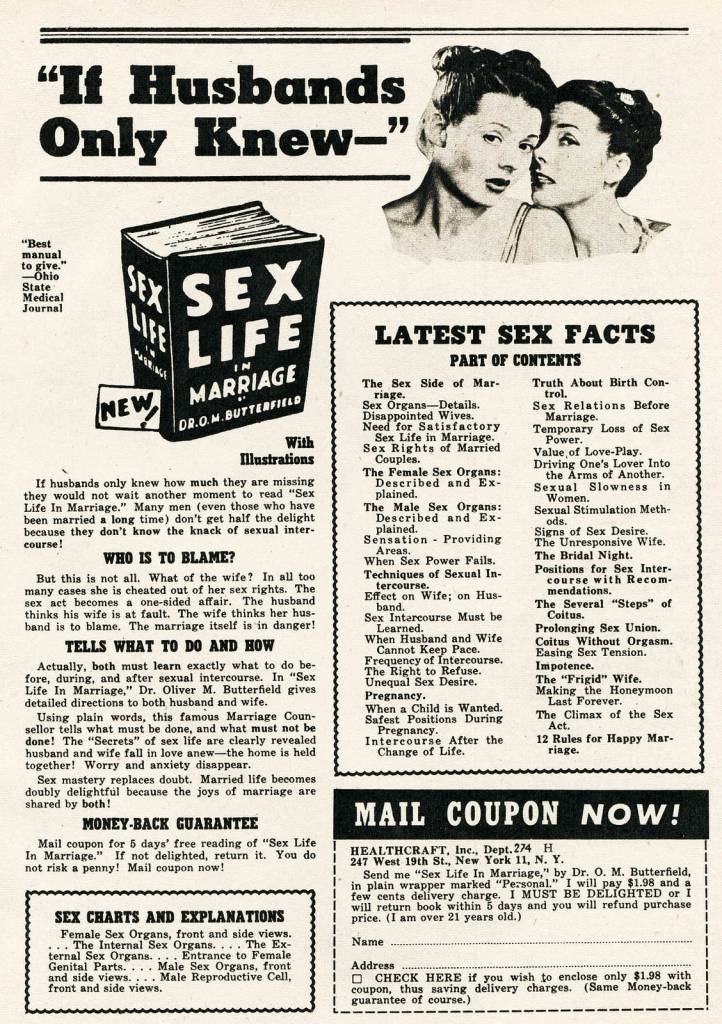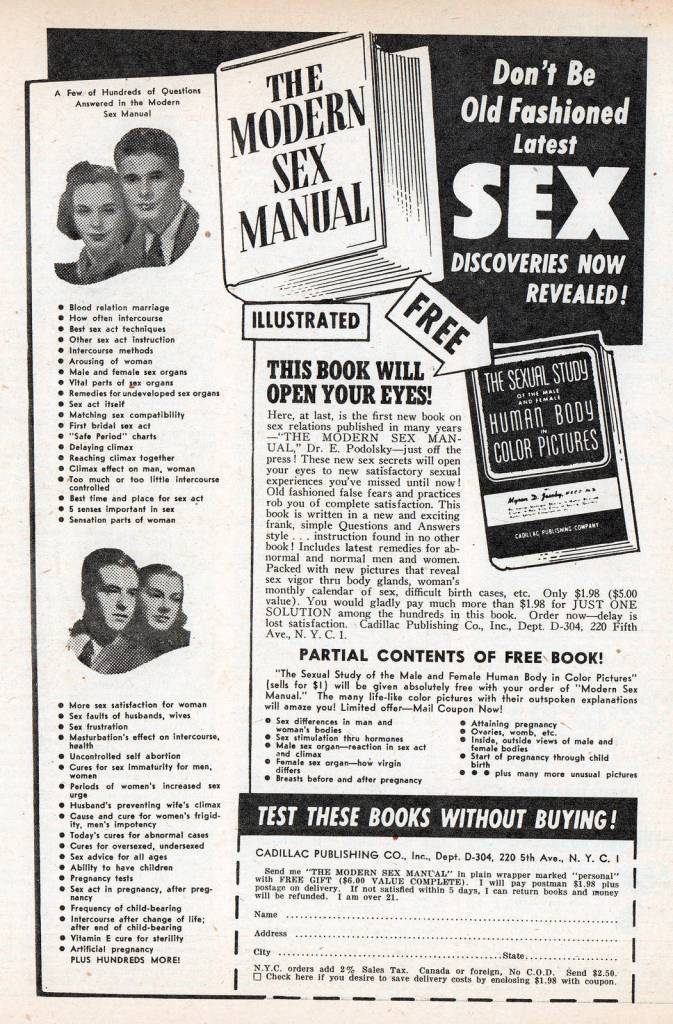 Of course, it wasn't all about learning from scratch to avoid embarrassment. There were those men who just wanted to expand their horizons a bit – namely, the jet-setting swingers, always hot on the trail of a groovy chick.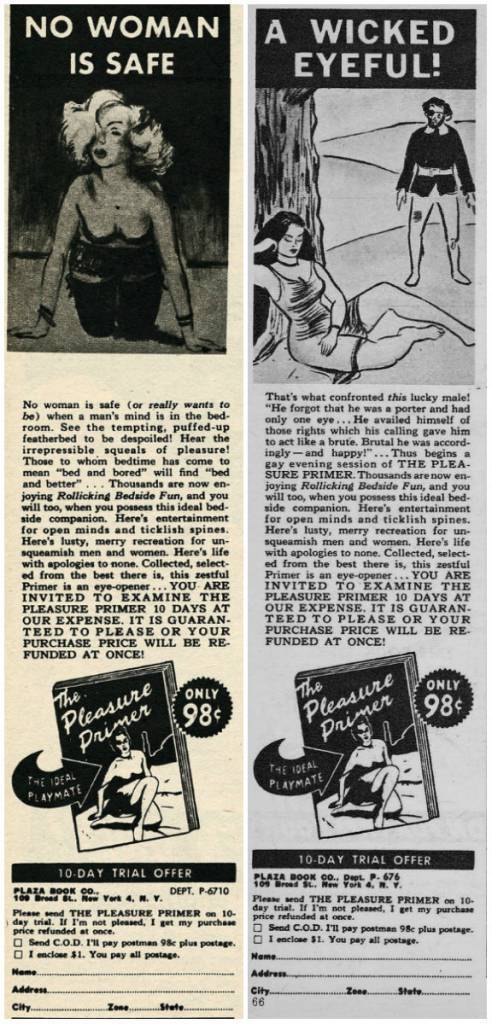 This one, illustrated by Al Ross, actually looks interesting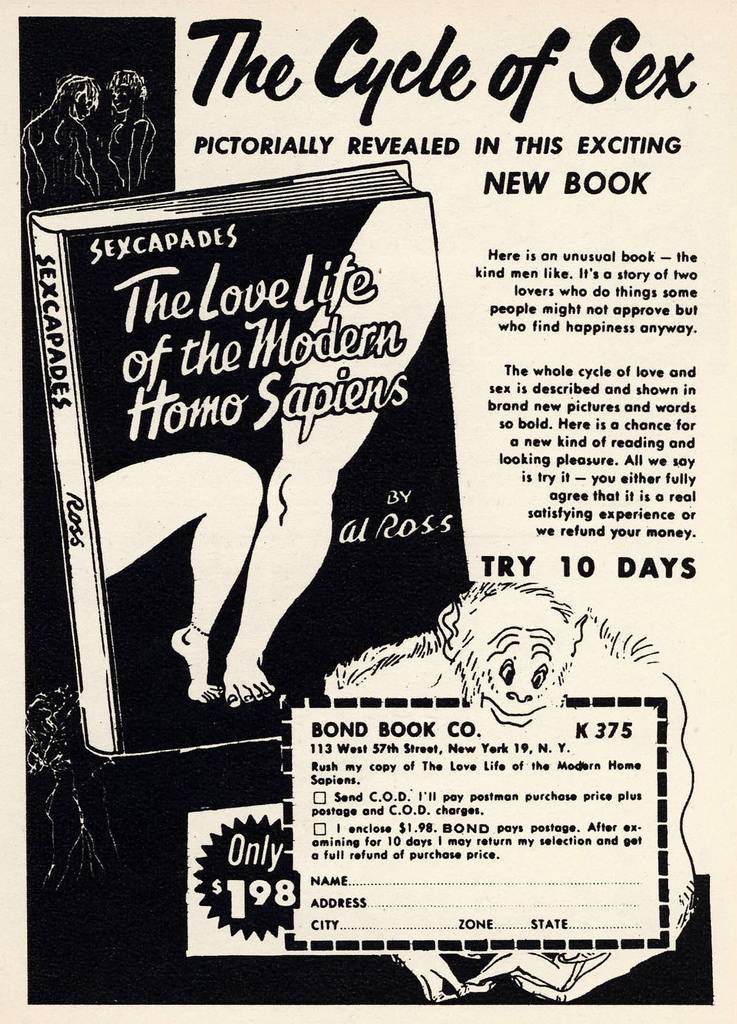 This is my favorite of them all – The Playboy's Handbook. I would LOVE to have a copy of this.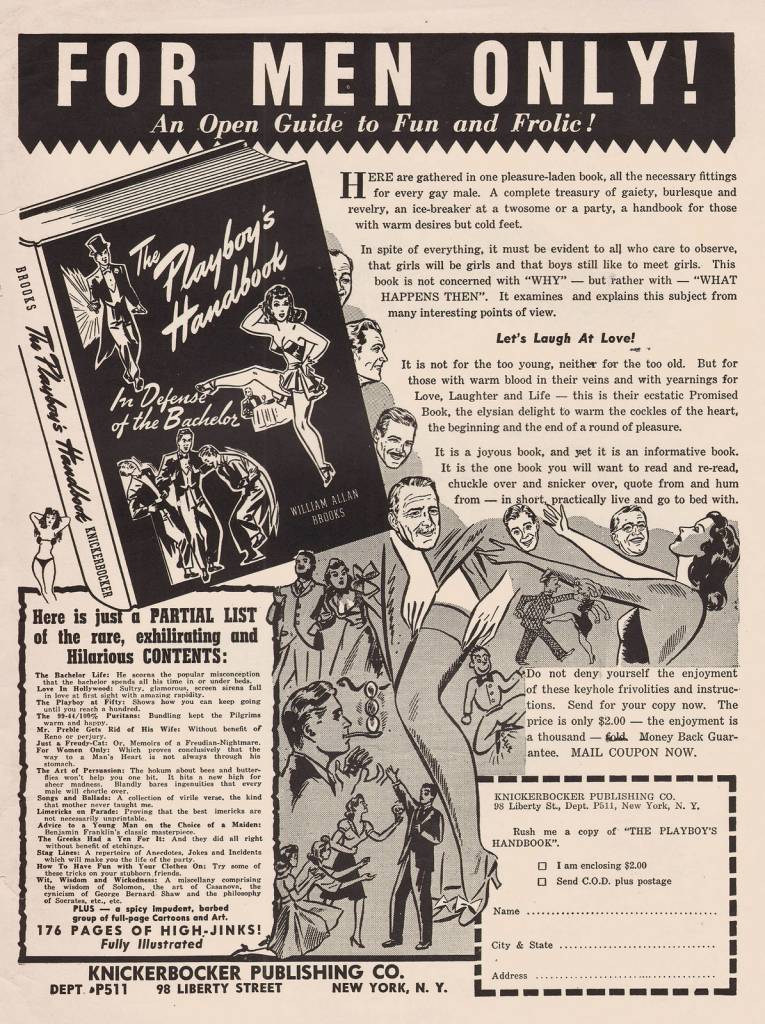 Lest you think the need for instructional aids went bye-bye with the Sexual Revolution, I'll remind you of the infamous How To Pick Up Girls books….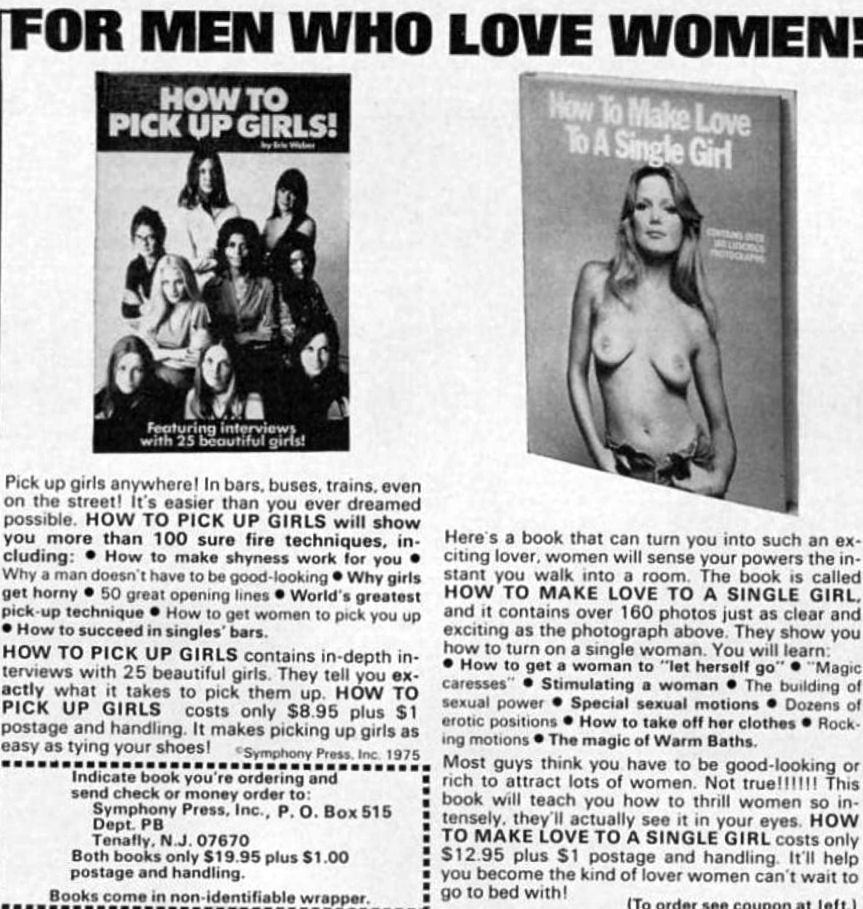 The How To Pick Up Girls series was massively successful, even spawning a record and a stack of sequels. I remember them always being in National Lampoon and dying to get a hold of a copy. Never did.. and I have yet to come across one at a flea market, yard sale, etc. When I do, you can be assured there will be a post forthcoming.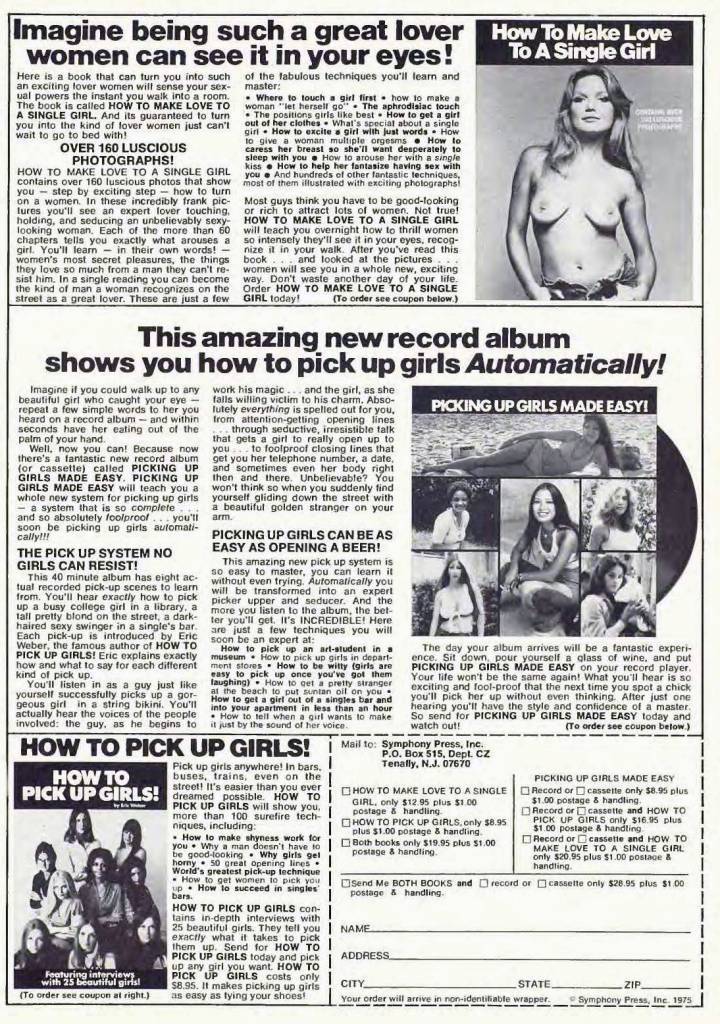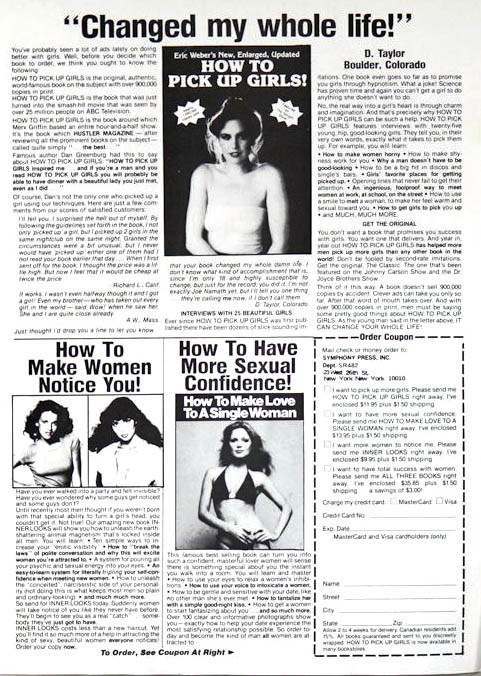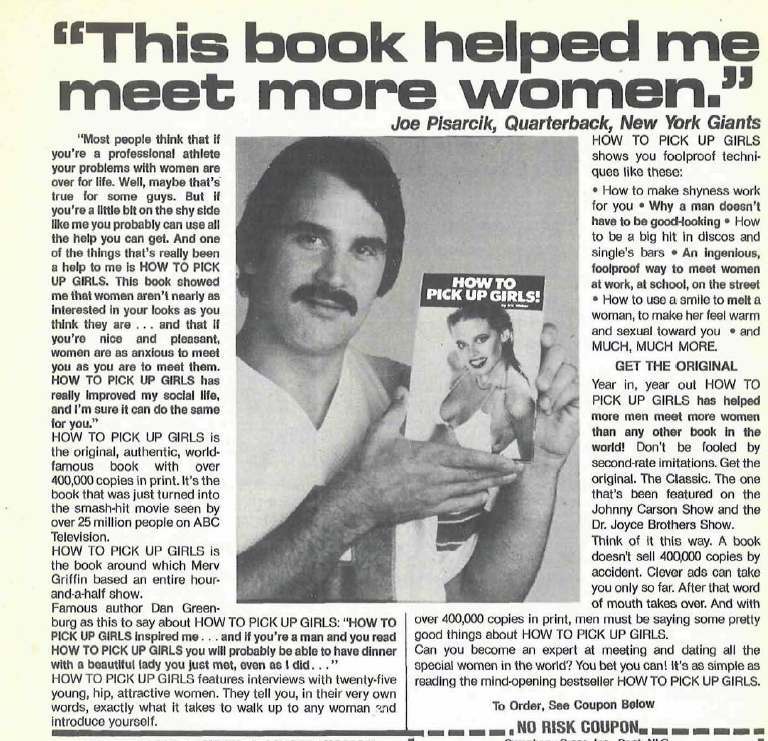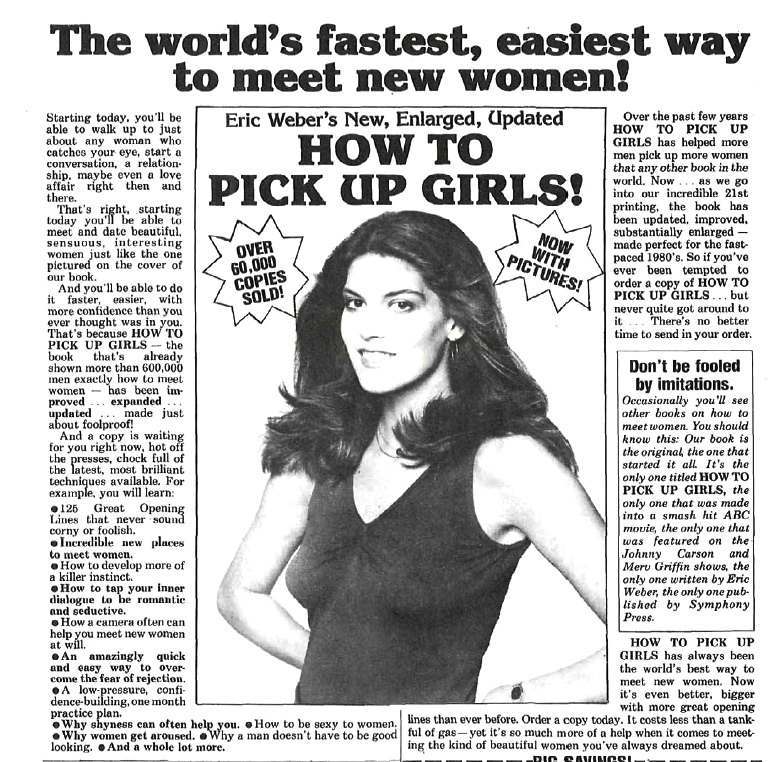 Along the same lines as the How To Pick Up Girl" series…."The subject of the game is scoring, and the object is a lusty luscious chick!"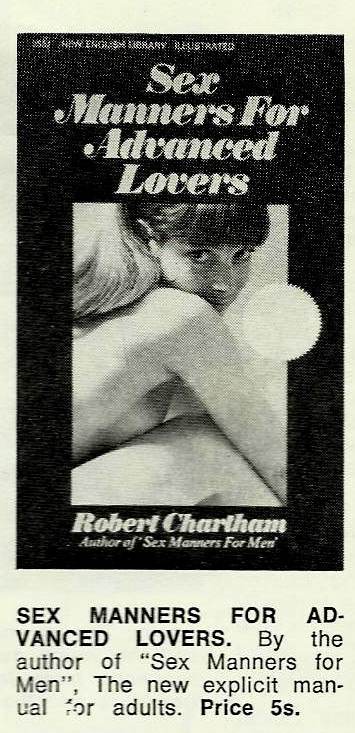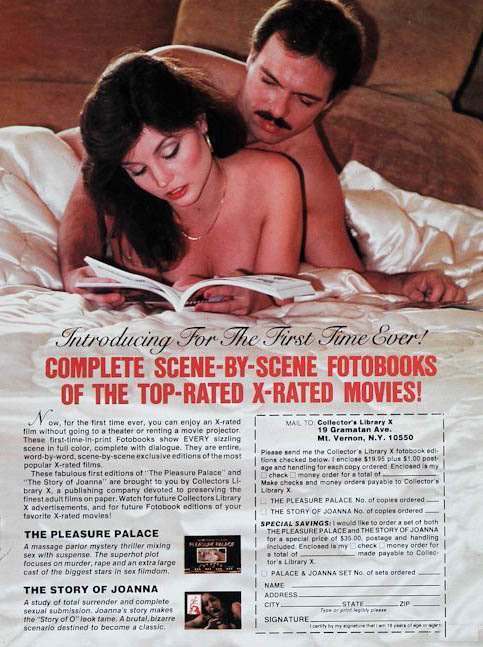 You see – porn is educational!
END