Flashbak is no stranger to the world of vintage hair (ex. From Bouffant to Farrah: The Glory Days of Big, Big Hair ); after all, what fashion statement better represents a particular era better than hairstyles?  Today, we're focusing on advertising proclaiming their new amazing hair solutions.  Wonders await…
What should have been done with rollers, was done with permanence – you'd be stuck with these curls for god-knows-how long.  One can only imagine the hair disasters that resulted.  (And, yes, that's my childhood crush, Erin Grey.)
Because cool dudes use hair spray, play chess with themselves, and keep their women in darkened corners.
Yes, it's amazing what a difference actually washing and drying your hair will do.
The tagline at bottom: "Remember, Ronson does a lot more than light cigarettes."   Wait – what?   How cool would this be, if it was part shaver, part lighter?
"Sideburns that extend beyond the bottom of the earlobe are too long for 1974. Sorry. Sideburns are closer to your head this year."
Elvis would disagree.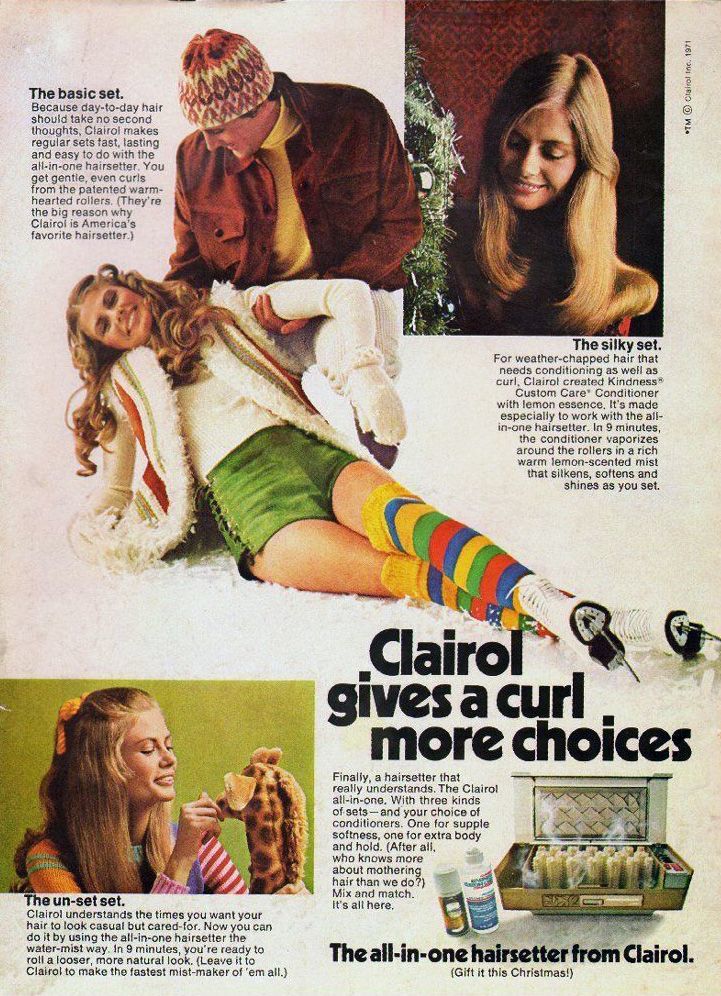 I'm sure there's a lot of interesting information here, but I just can't take my eyes off those shorts and those amazing socks.
The next three are from a 1968 issue of Playboy presenting the wonders of fake mustaches, sideburns and beards.   This simply has to be seen to be believed….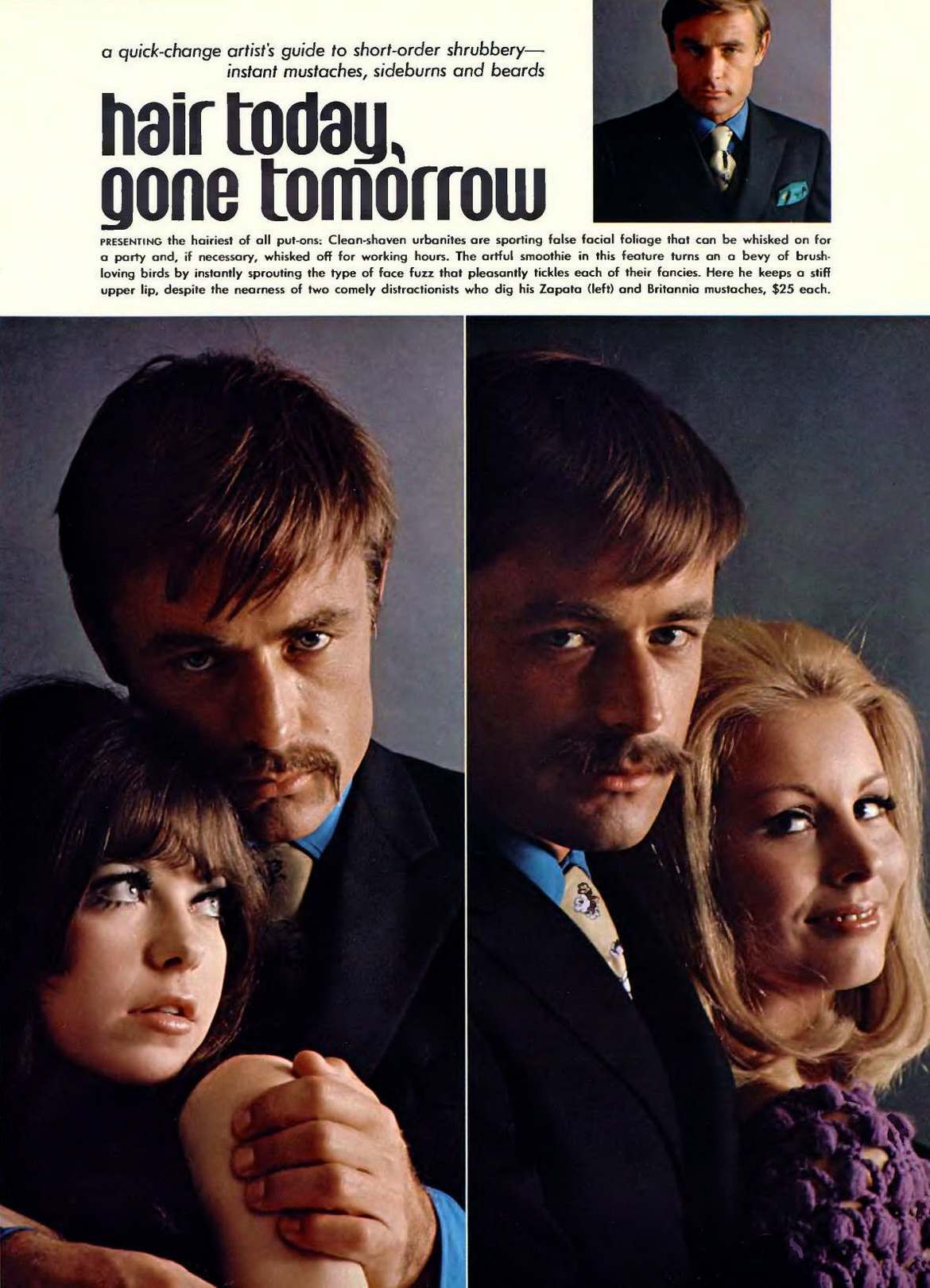 "Clean shaven urbanites are sporting false facial foliage that can be whisked on for a party and, if necessary, whisked off for working hours."
Was this ever really a thing?
"Right on time for a pressing engagement, the young man has the situation well in hand; he's hirsutably adorned in traditional boot sideburns, about $60."
"Before an elegant dinner a deux, he caters to his date's whimsy for whiskers by serving up a stylish side order of muttonchop sideburns, about $100."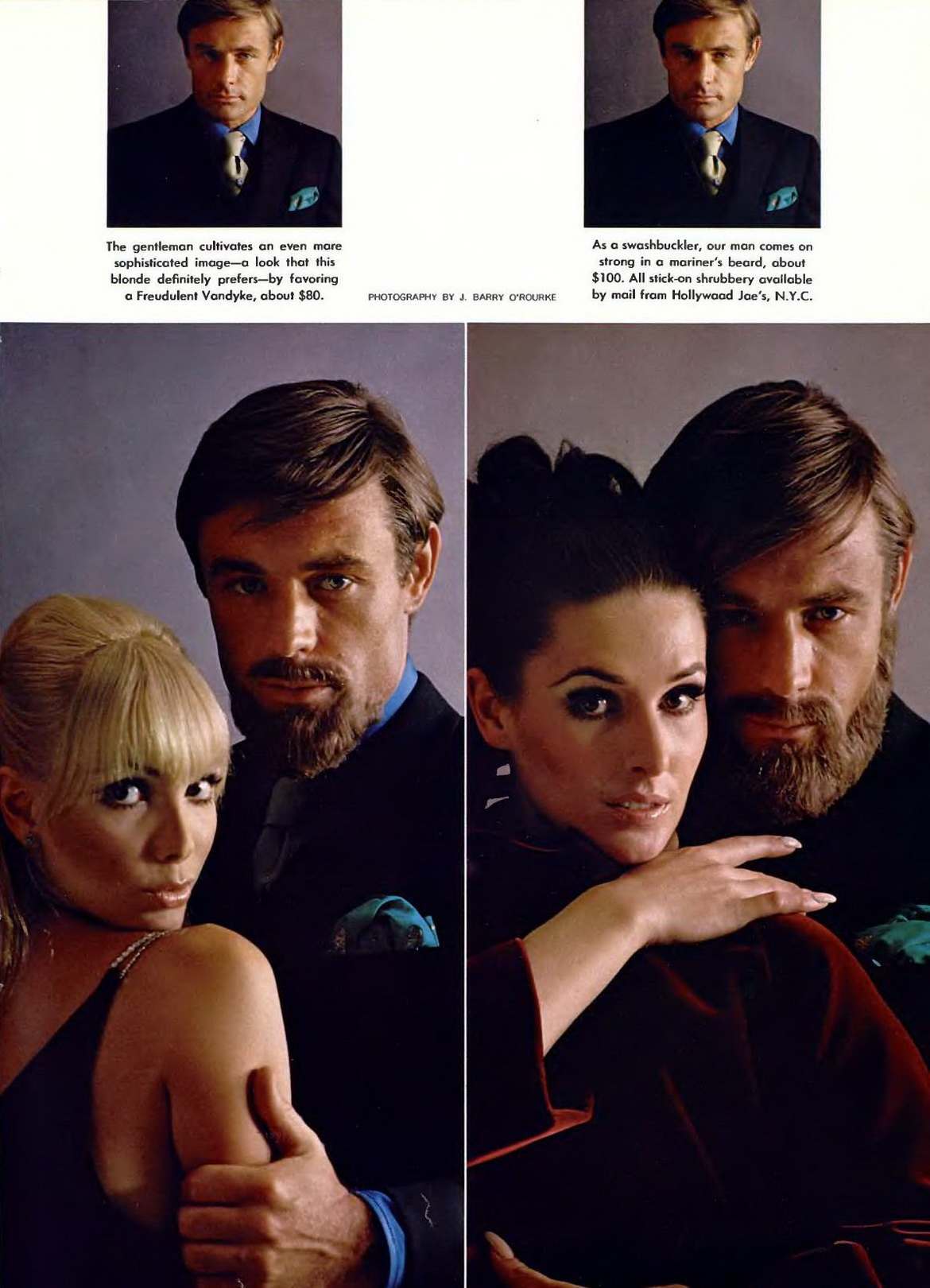 "The gentleman cultivates an even more sophisticated image – a look that this blonde definitely prefers – by favoring a Freudulent Vandyke, about $80."
"As a swashbuckler, our man comes on strong in a mariner's beard, about $100.  All stick-on shrubbery available by mail from Hollywood Joe's, NYC."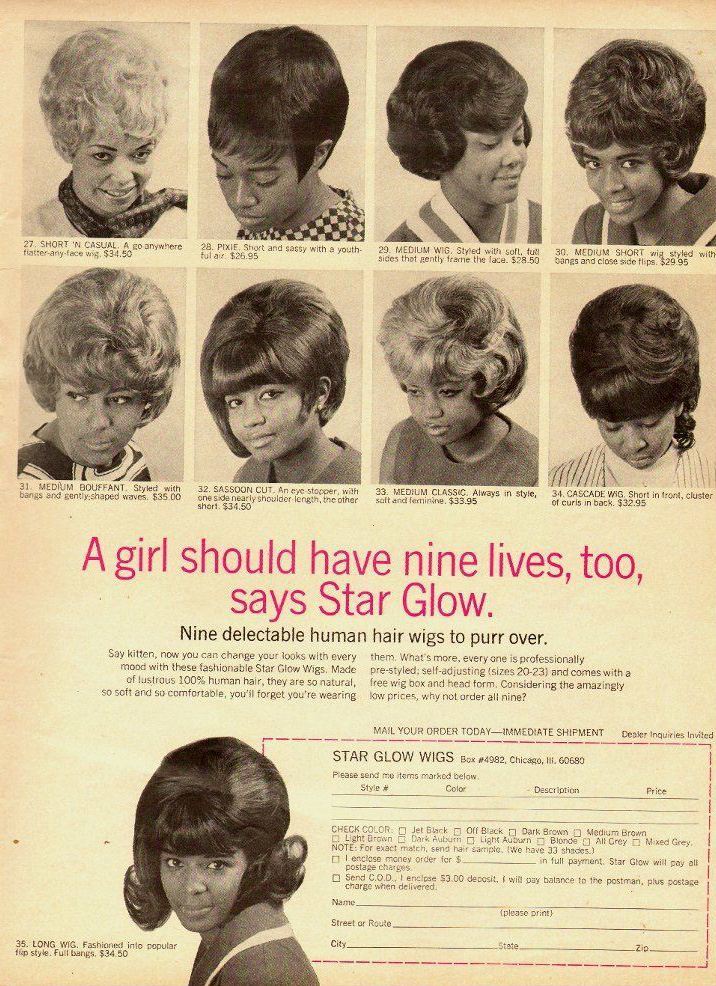 These Star Glow wigs are awesome, but short lived – the afro was just around the corner.  (For more on afros check out my Top Ten.)
This is pretty a cool – an advert illustrated by Syd Hoff, the man behind Danny and the Dinosaur (1958) and so much more (even his own TV show).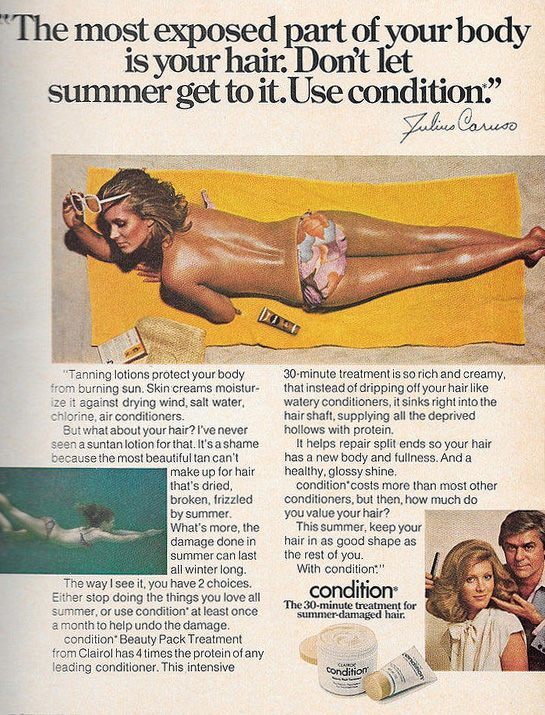 Okay, now that you've got my attention with the tan topless sunbather, what were you saying?
Recognize this girl?  It's Glynnis O'Connor.  She was in Jeremy (1973) and Ode to Billy Joe  (1976), but I remember her best in the John Travolta masterpiece, The Boy in the Plastic Bubble.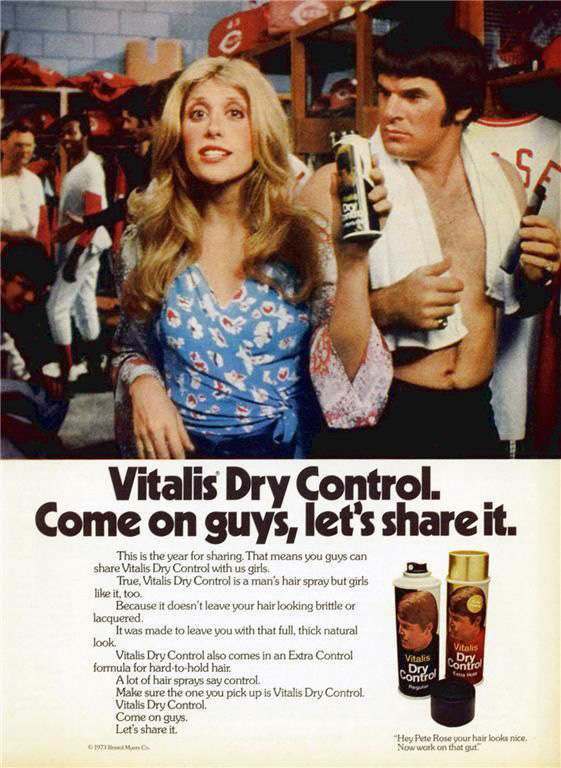 Charlie Hustle's cut was a thing of wonder in the 1970s.  Also, I hope this lady is carrying mace, because this is the locker room of The Big Red Machine – things are liable to get unruly.
I must admit, I had to Google Mr. Kenneth.  Apparently, he was the first celebrity hairstylist, credited with inventing Jacqueline Kennedy's bouffant in 1961.
"…five million dollars. And to my devoted wife Elizabeth, a Kindness Instant Hairsetter."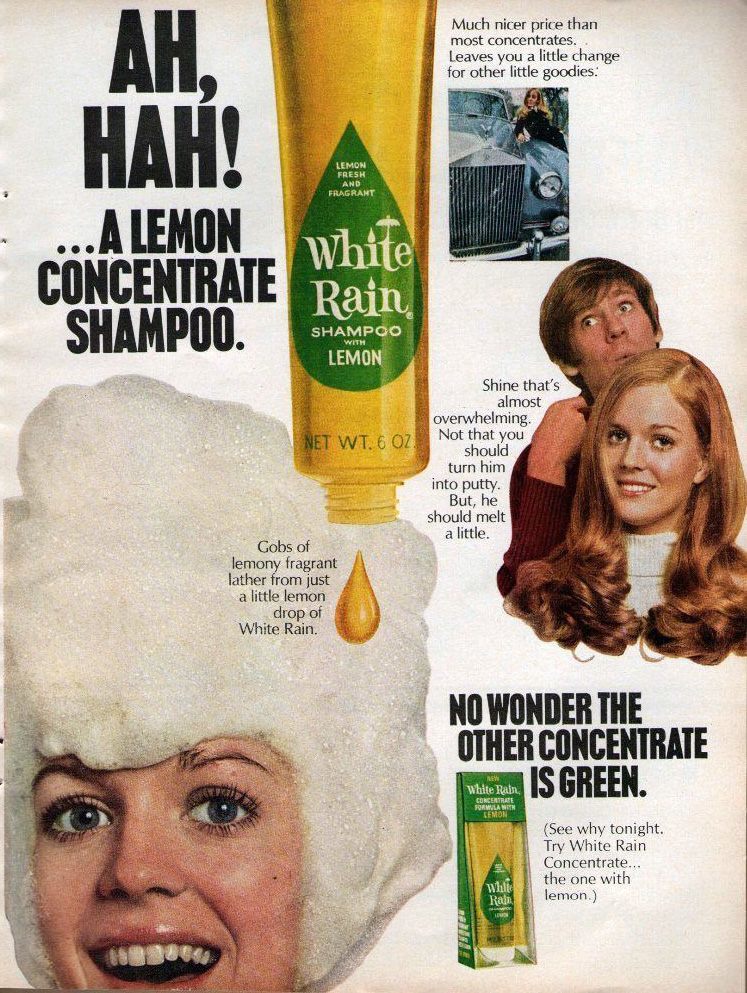 What sort of giant mound of foam has this girl created?  This is some serious lather!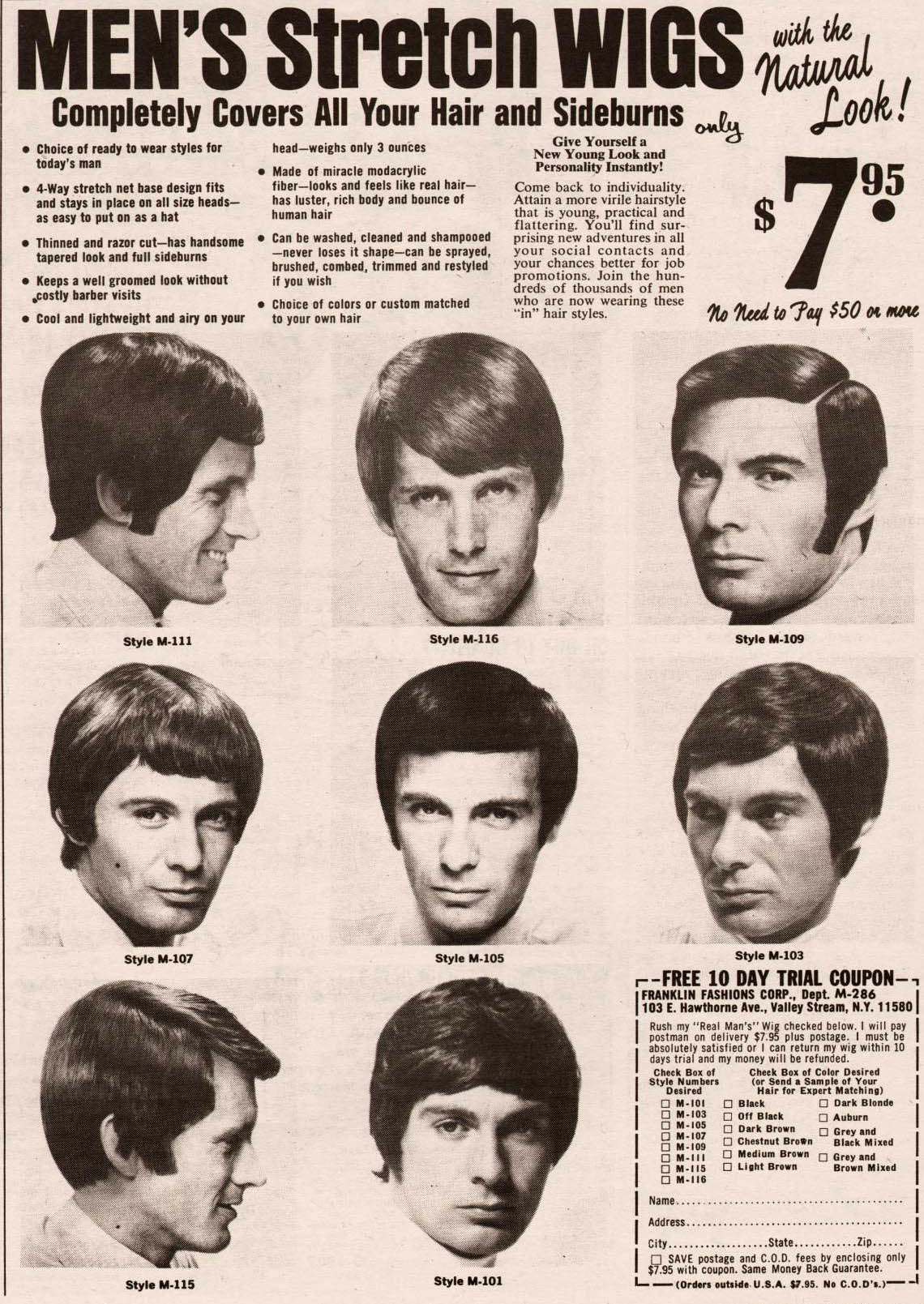 Style M-103, made specifically for resentful douchebags.  Style M-116 for your confident serial killer, and Style M-107 for when you want to go full retard.