IN the 1970s, the glorious afro emerged into mainstream culture as an affirmation of Black African heritage and a rejection of Eurocentric standards of beauty. The popularity of this "natural" hair style among blacks is often traced back to activists Angela Davis and Stokely Carmichael.  After their radical hair statement hit televisions screens across the US, it didn't take long for it to become widely accepted. "Say It Loud, I'm Black and I'm Proud," sang James Brown, who had also adopted the look.
And "the look" actually had many variations.  We tend to think of the generic globe afro, but the styles in the 70s came in a dazzling variety…

Make no mistake, the afro is still alive and well; however, it by no means is at the level of popularity it enjoyed in the 1970s.  So, in tribute to the Golden Age of the Afro, here are the top ten in no particular order.
Oscar Gamble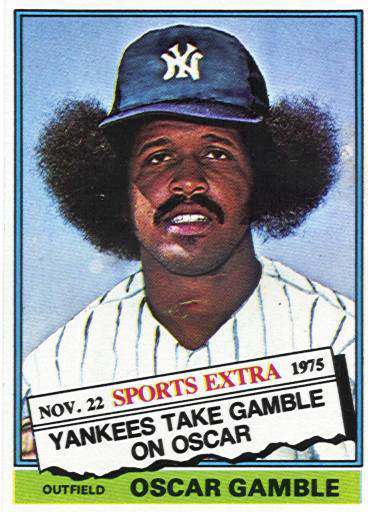 Gamble was a decent baseball player, but nothing close to Hall of Fame level.  However, he is perhaps better remembered than most of the names lining the halls of Cooperstown.  This unique notoriety is due to a couple Gamble  legacies.
First, there's the infamous quote: "They don't think it be like it is, but it do."  Originally a reference to racism in major league baseball, it has become a successful meme and viral quotation on the internet.
Second, there's the mighty afro which Yankee's manager, George Steinbrenner, forced him to crop.  It was among the biggest in the sporting world, but it still doesn't account for why he is so indelibly linked with the hairstyle.  Look up any article on the subject and you will undoubtedly see his name brought up.  And so, here he is again on Anorak, further cementing his status as symbol and spokesman for the mighty 'fro.
Tamara Dobson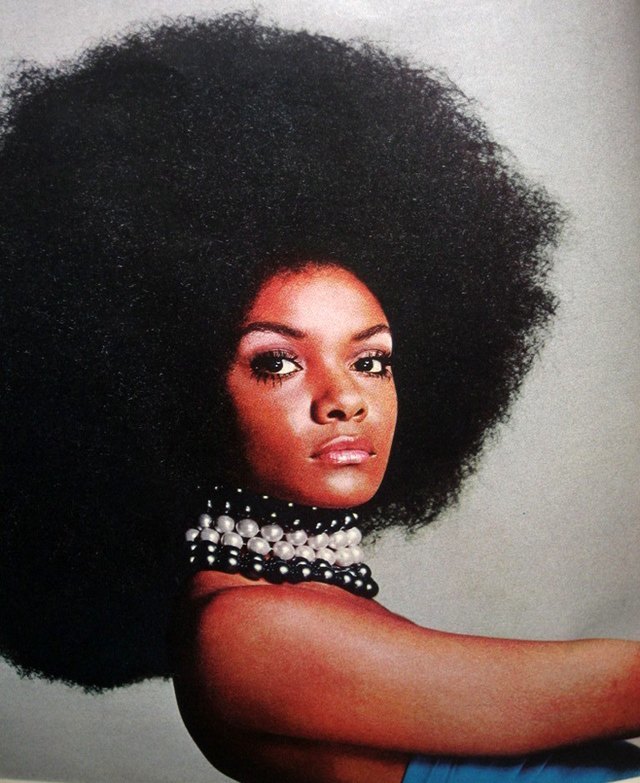 After kicking ass and taking names in Blaxploitation flicks like Cleopatra Jones (1973) and Cleopatra Jones and the Casino of Gold (1975), Dobson (unlike her afro wearing counterpart, Pam Grier) faded into obscurity in the 1980s. But her fro will live on forever.
But wait, there's another Tamara Dobson afro connection…
Cornell Traeger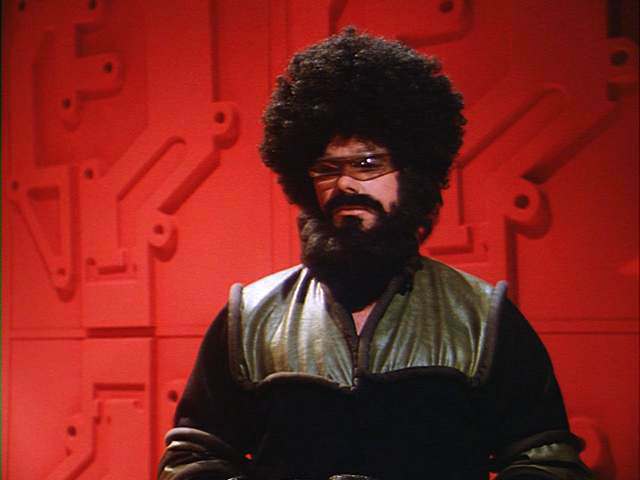 In the Buck Rogers in the 25th Century  episode "Happy Birthday, Buck" (Season 1, Episode 15), Tamara Dobson played a non-afro wearing "psychic courier" named Raylyn.   And while Tamara, herself, didn't unleash her mighty 'fro on the show, her co-star in this episode most certainly did.  The incognito assassin, Traeger (played by Peter MacLean), sports what may be the most insanely terrible afro to ever grace the small screen.
The Sylvers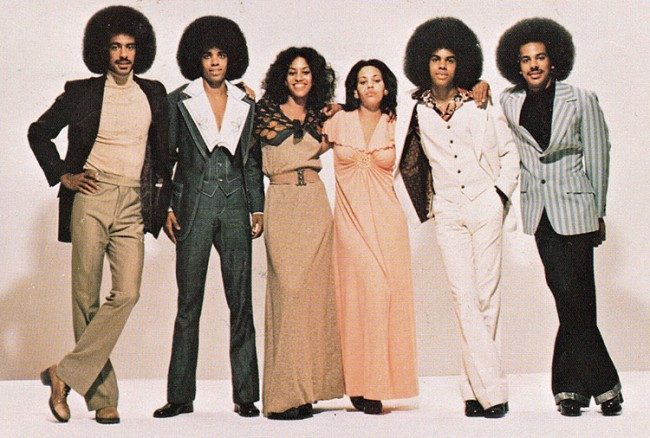 There was an embarrassment of riches of Afrotastic musical acts in the Seventies, so it's hard to choose the best.  The Jackson 5 sported a worthy lineup of 'fros, but the Sylvers kicked it up a notch and earns the prize.
Bob Ross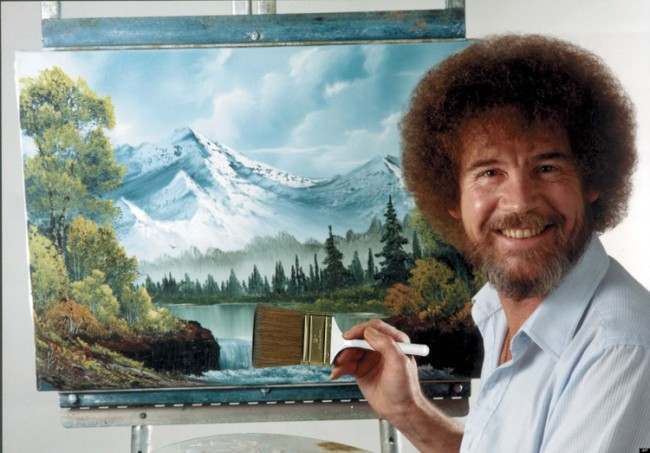 Bob Ross' show transcended painting – it was a life affirming stroll through inner peace.  It was a land where "mistakes" were actually "happy accidents".  You could do no wrong in this world.  Bob's soft tones lulled your mind into a state of tranquility only achievable elsewhere via an overdose on Benzodiazepines .
And then there was the Ross 'fro where literally small woodland creatures would make their home.  His afro was as much a part of nature as the "happy trees" in his paintings.  Indeed, Bob Ross' hair wasn't as much a fashion statement as it was a living, breathing ecosystem.
Misty Knight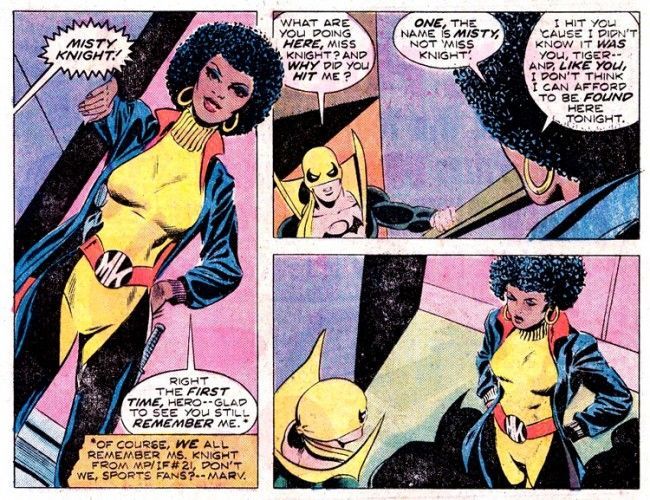 Luke Cage (AKA Power Man) and Black Lightning were some badass black superheroes, but neither had an exceptional 'fro.  So the honor should go to Misty Knight, a former police officer and kung-fu specialist with a bionic hand given to her by Iron Man.  She always played a supporting role in her various comic book appearances.  Her most notable moment came when she had an inter-racial relationship with Power-Man.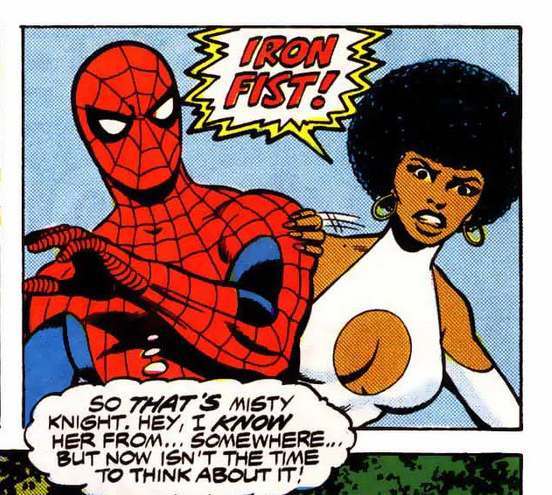 In later years, her costume got a change, exhibiting a "cleavage window" made famous by Power Girl.   But while her costume may have changed,  her 'fro mercifully remained intact.
 Angela Davis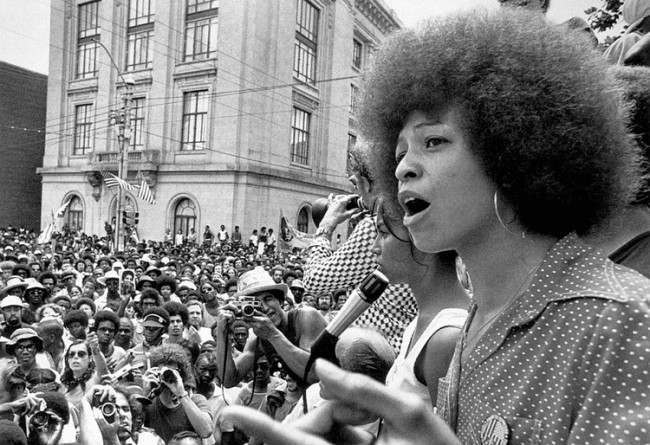 You can't have a list of top afros and not name one of the main individuals responsible for popularizing it.  Whether or not you subscribed to her radical views and pro-Communist stance, her 'fro was all over the airwaves, hurtling the style into the mainstream.
Billy Preston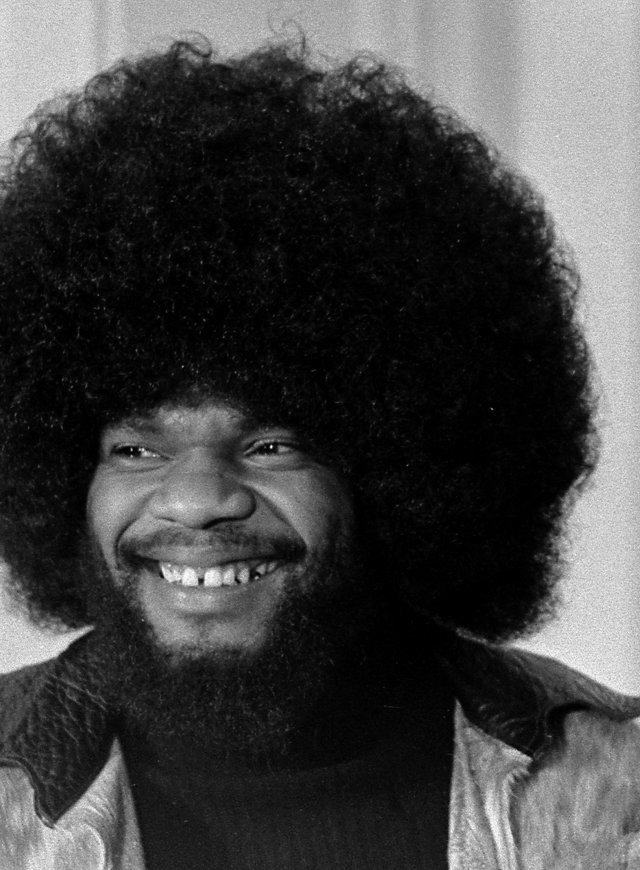 There may be a number of people who earned the right to be called the "Fifth Beatle", but only one sports an afro big enough to engulf a small child.  As Stuart Mackenzie says in So, I Married an Axe Murder: "That's a huge noggin. That's a virtual planetoid… Has its own weather system."
Leo Sayer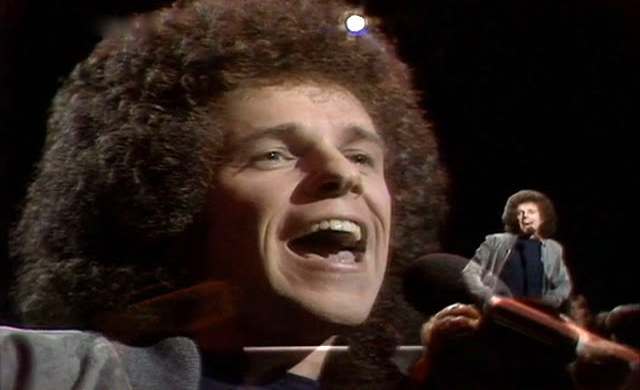 I could have easily chosen Barbara Streisand, who had a grand Jew-fro in the 70s.  Conway Twitty, believe it or not, also wore a white-person 'fro which was nothing to sneeze at.  But Leo Sayer wins based on both circumference and flair.  His was akin to Richard Simmons', but without the male pattern baldness setting in.
Cicely Tyson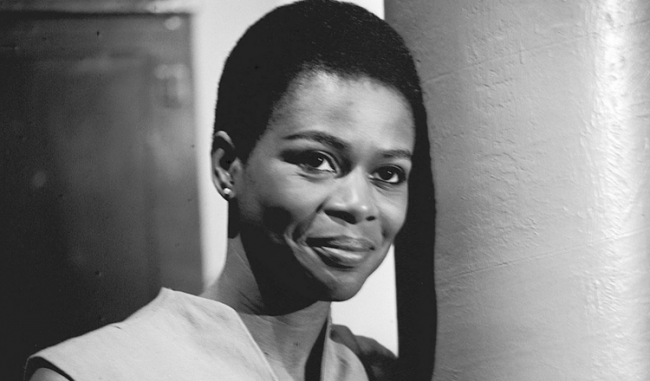 Sure, this close-cut afro didn't have the volume, but it was a groundbreaker.  Tyson donned the natural style on the TV show East Side/West Side long before it achieved mainstream acceptance.  Audiences were appalled and outraged, but it proved to be a huge stepping stone in the emergence of the afro in popular culture.  Sure, Cicely has tons of awards and accolades for her acting, but this little accomplishment deserves some kudos as well.