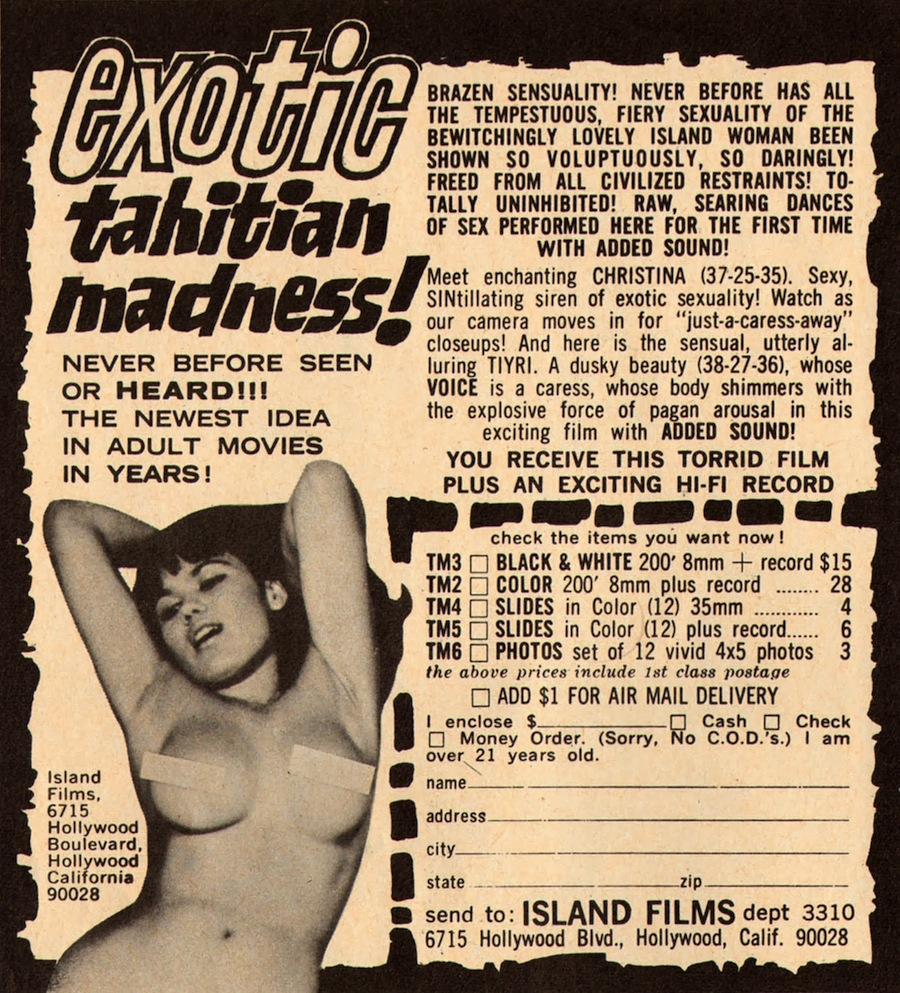 Before the ubiquity of Internet porn adult entertainment was mainly sold under-the-counter from seedy shops in brown paper bags or through mail order adverts in adult magazines–like this clipped collection from the pages of Follies, Frolic, Nugget, Knight, Bachelor and Adam.
When I was a schoolboy in the 1970s, I recall being told that such saucy adverts were allegedly to be found in the personal pages of Exchange & Mart. Though I thumbed through copies in John Menzies and other stationers I never found hint of nipple or even a suggestion of swingers looking for a possible threesome–unless, of course, I misread the code of "bangers for sale", or cars whose "big end had gone".
But the trade in adult entertainment was more prevalent than my pubescent imagination knew. David Sullivan, who was listed as the 224th richest man in Britain in 2013, started making his fortune selling erotic photographs and sex aids by mail order in the 1970s. The Vogue photographer John Deakin was said to have made gin money from taking erotic snaps and selling them discreetly around the pubs in Soho during the 1940 and 1950s–most infamously when asked to take nude photographs of model, writer, professional bohemian Henrietta Moraes by Francis Bacon for a portrait painting, Deakin was caught out hawking the prints for half-a-crown a peep. While another photographer Harrison Marks, who once worked as a consultant on Michael Powell's classic thriller Peeping Tom, was encouraged into his career as a glamour photographer and director of adult home movies by his wife the actress Pamela Green. Among his best known flicks are The Window Dresser (1961) in which Green starred as a cat burglar who escapes from the police by posing as a mannequin in a lingerie shop; Naked As Nature Intended (1961) in which Green takes a holiday to a nudist colony; The Nine Ages of Nakedness (1969) which included such well-known actors as Rita Webb, Cardew Robinson and Benny Hill Show favourite Sue Bond; and the David Sullivan produced soft-porn comedy Come Play With Me starring Mary Millington, Irene Handl, Alfie Bass and Ronald Fraser–which just goes to show how far porn or soft-porn was a part of mainstream entertainment in the 1970s.
These vintage ads from American adult magazines offer similar fayre–from stag party movies to "Bare Bouncy Brits–Guaranteed".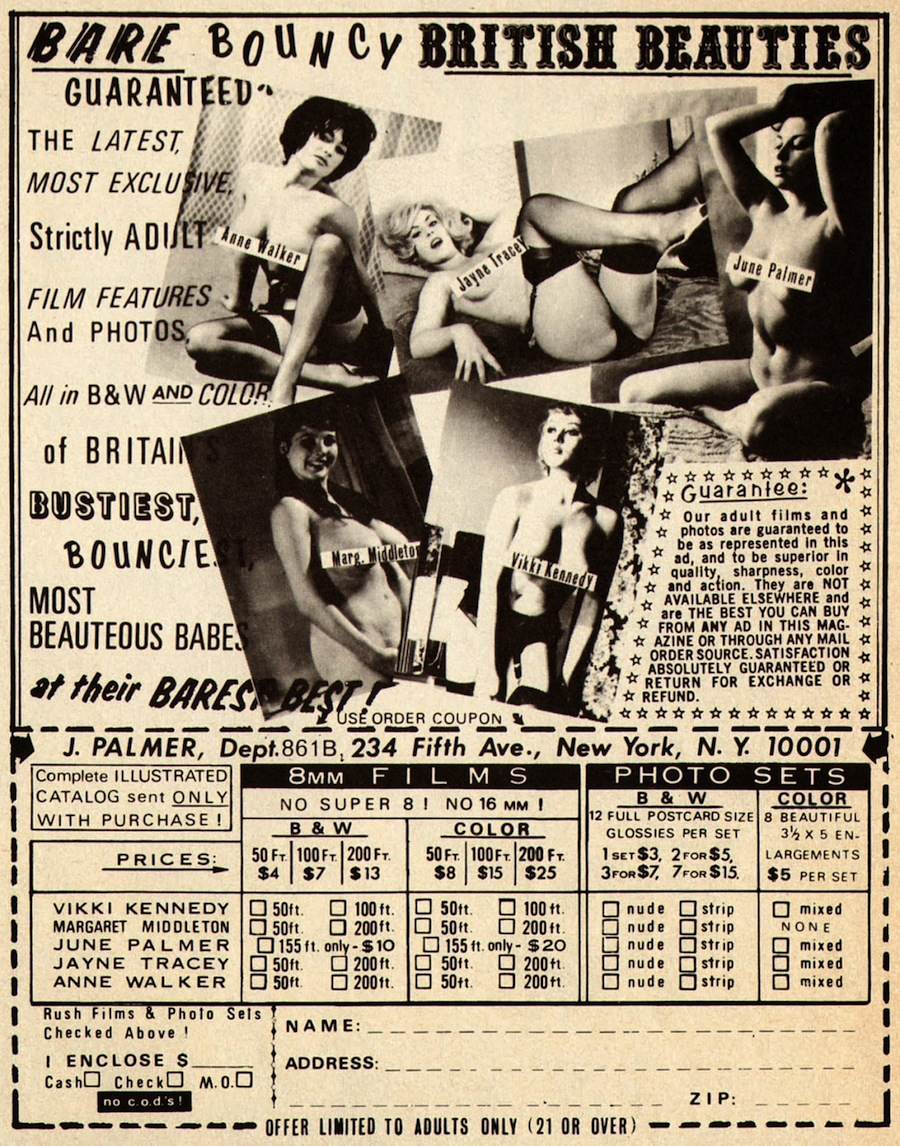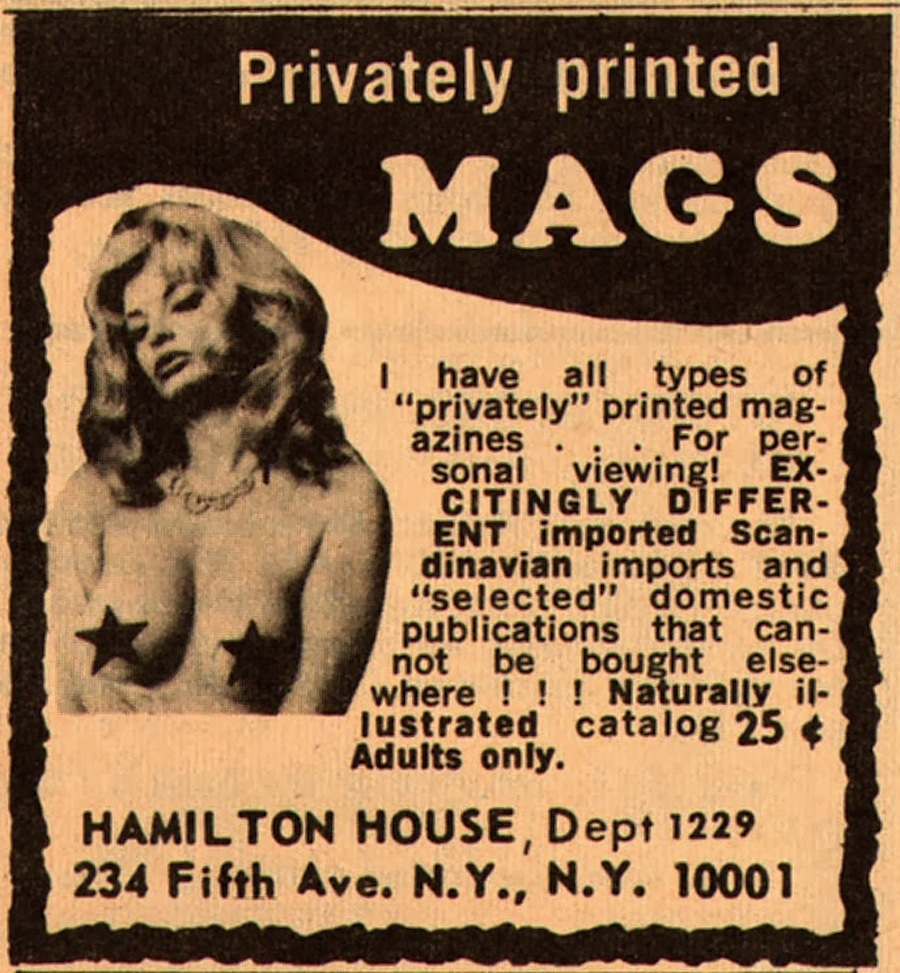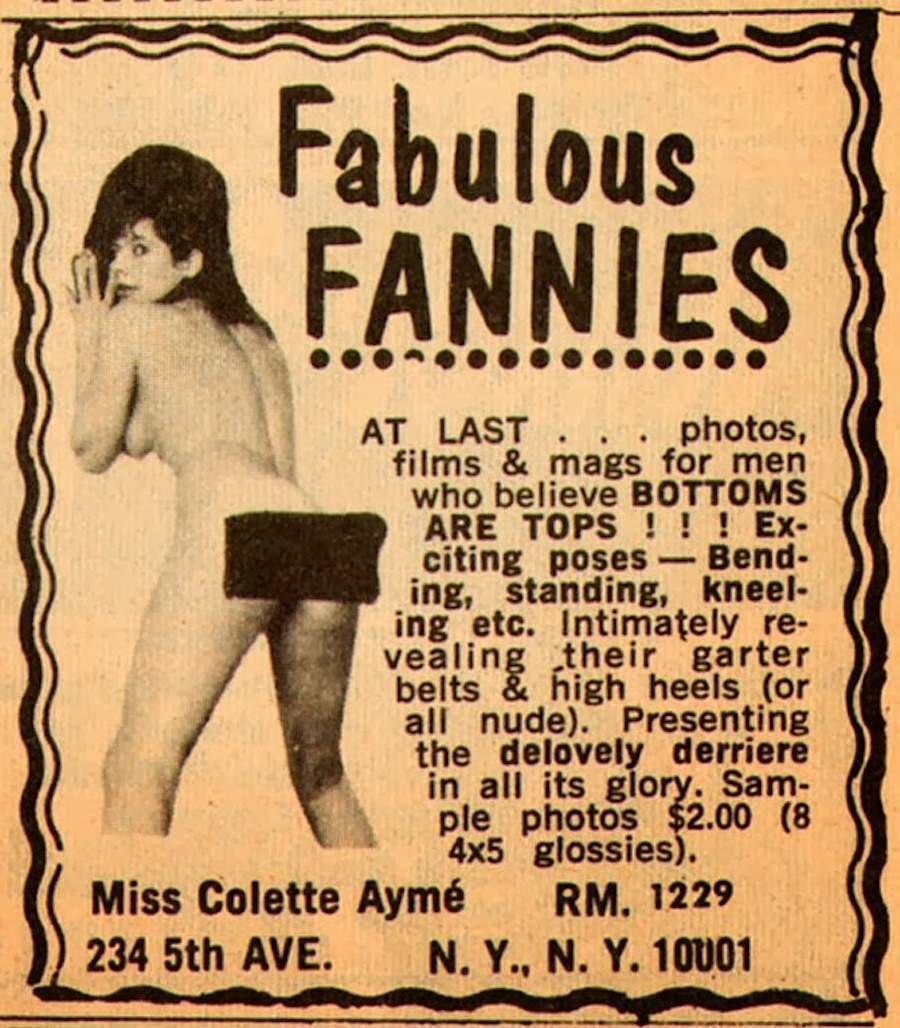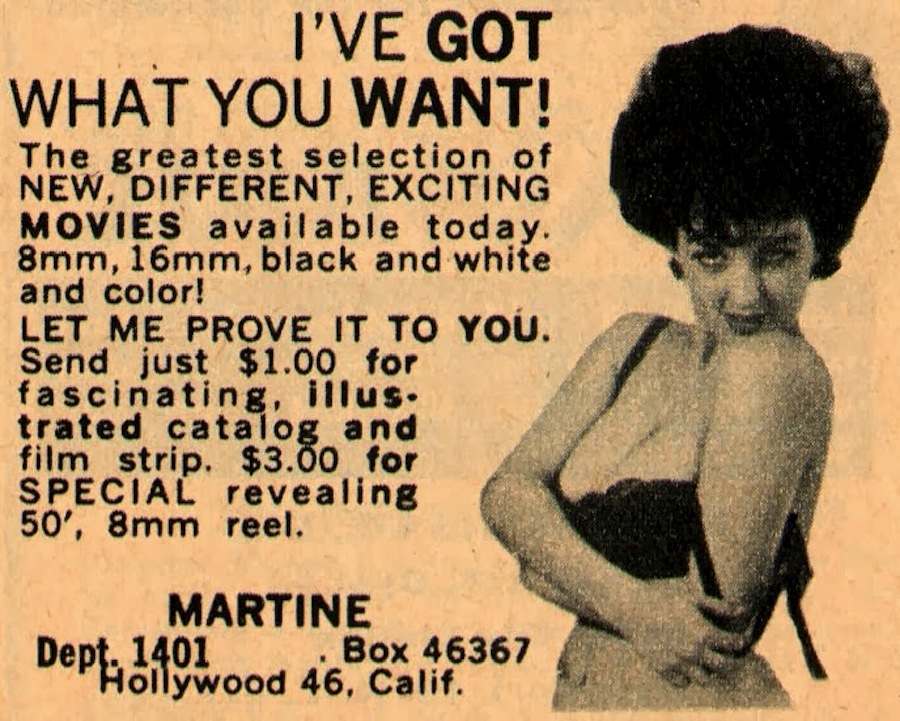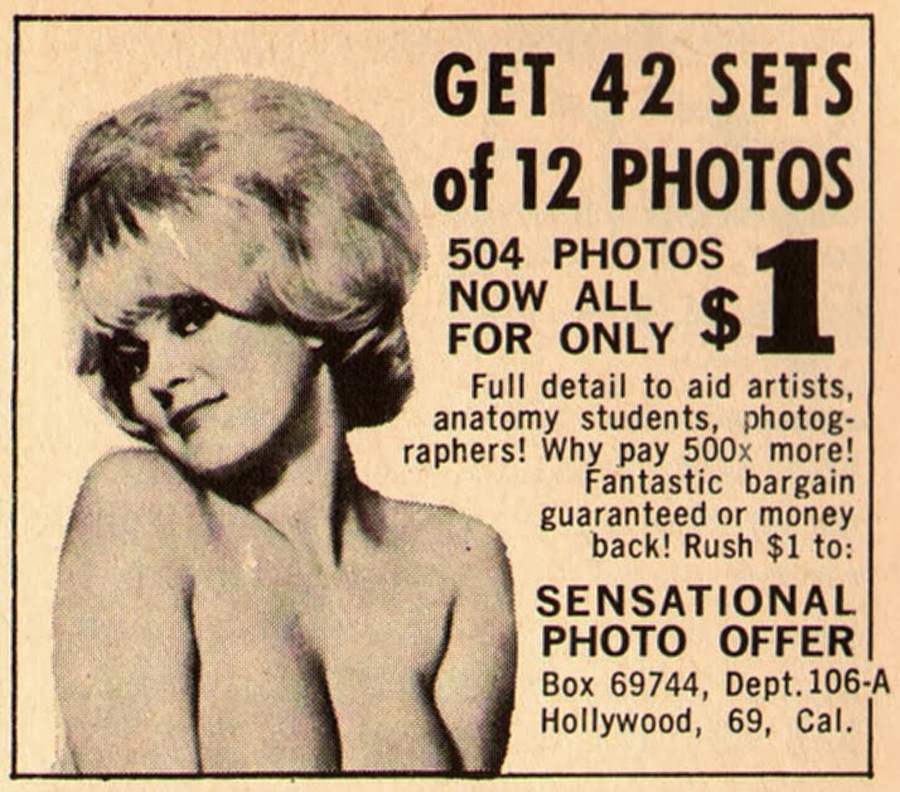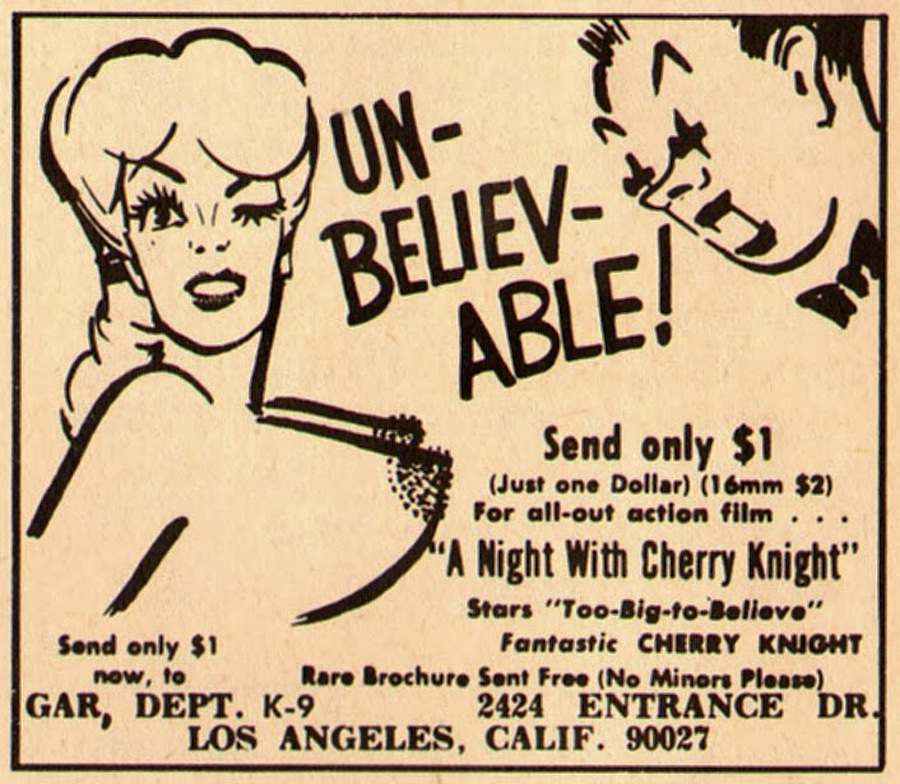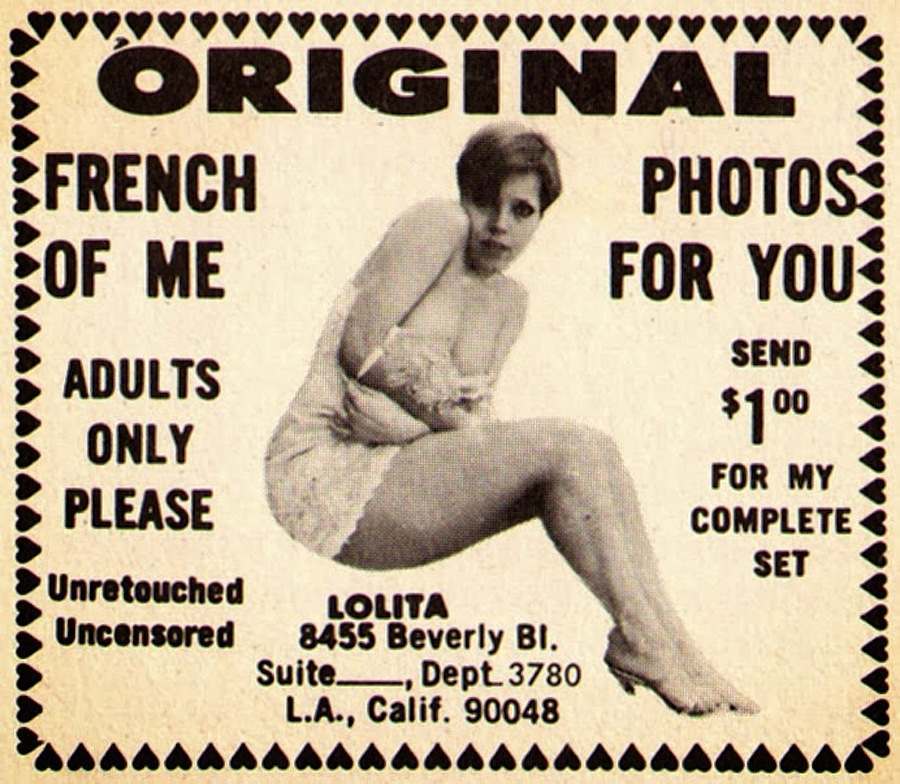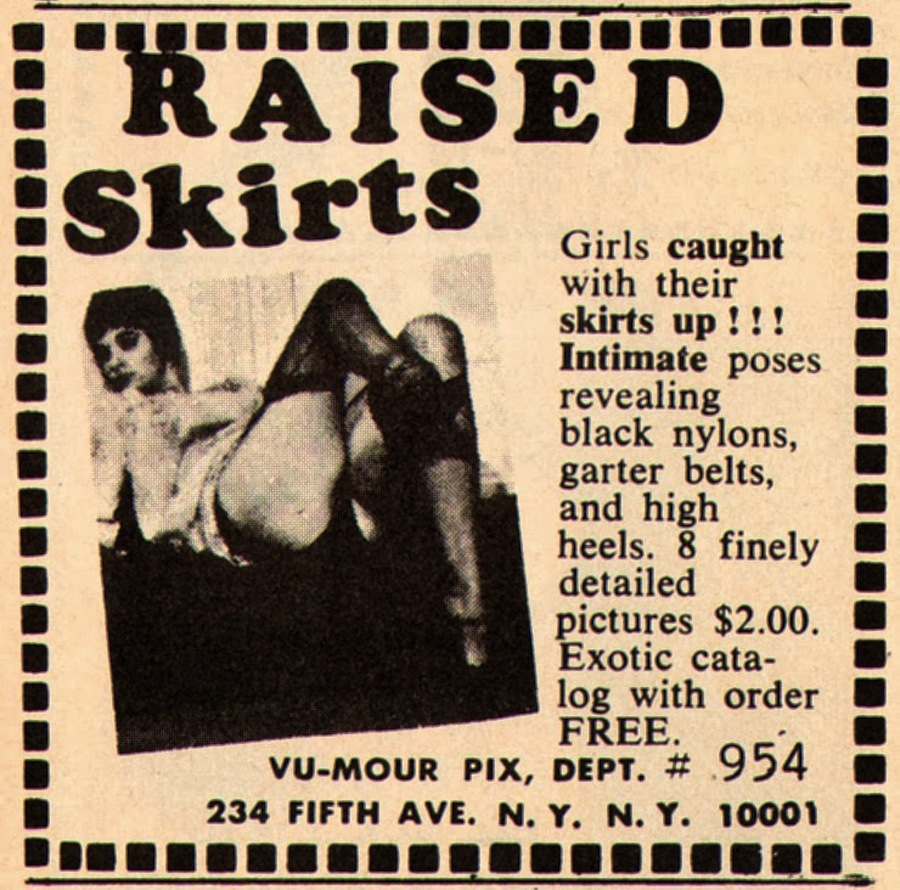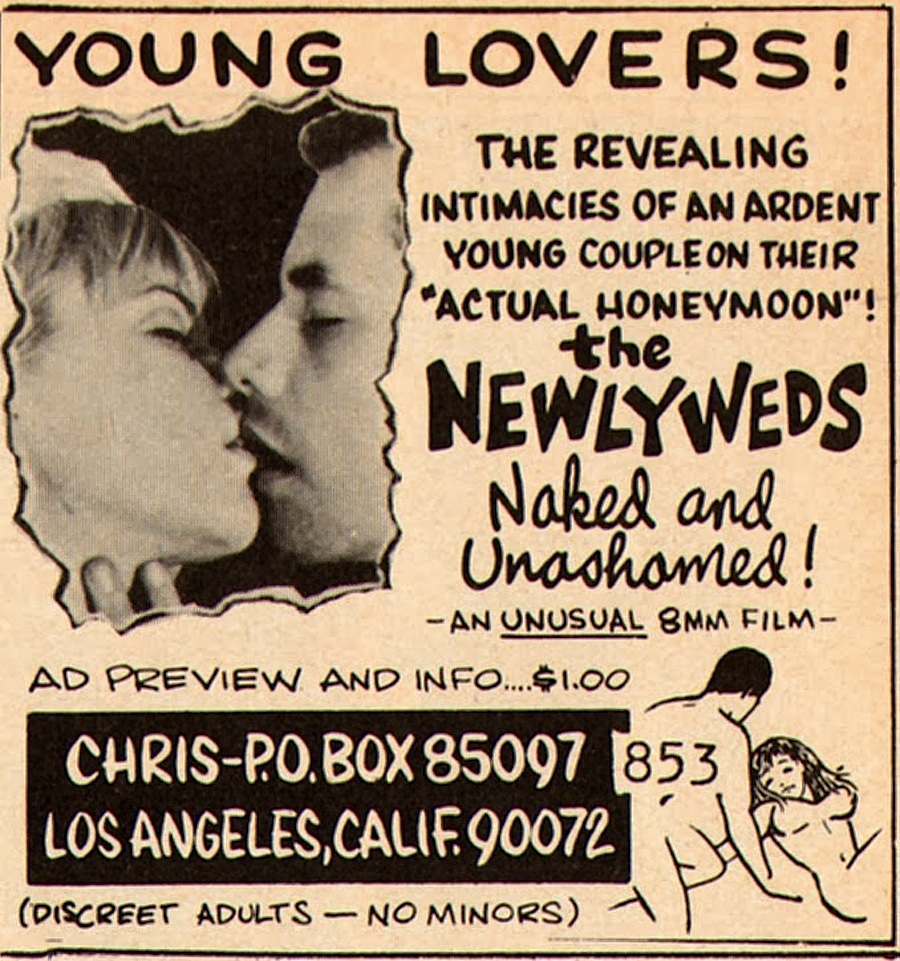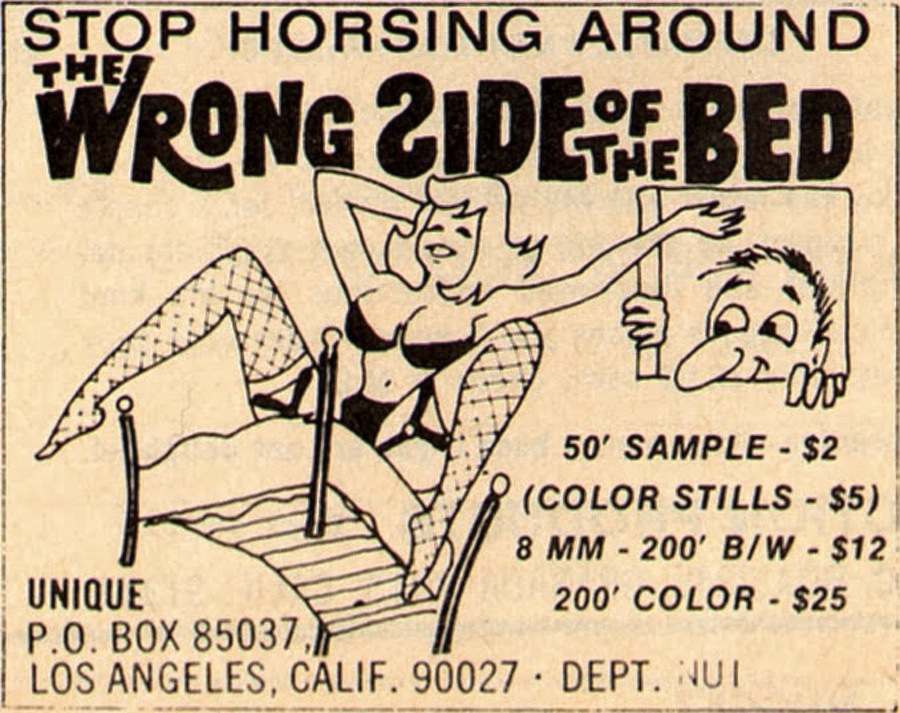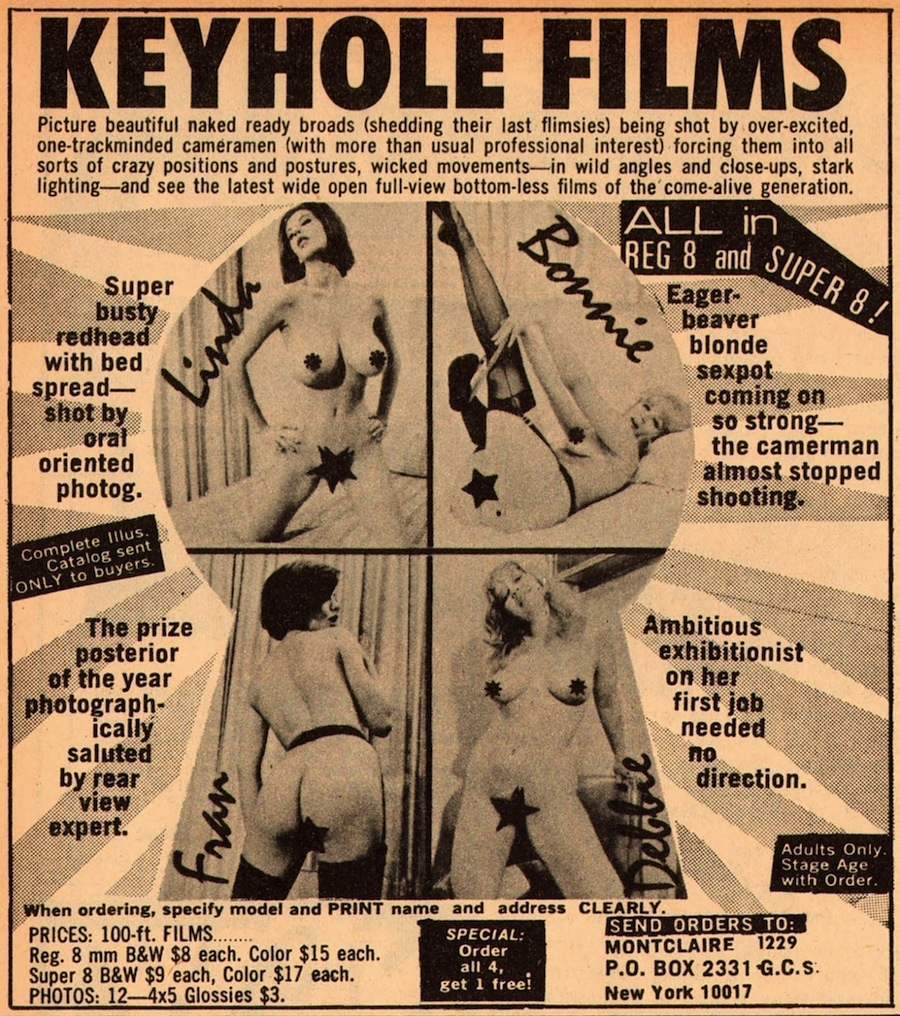 Via Neat Stuff