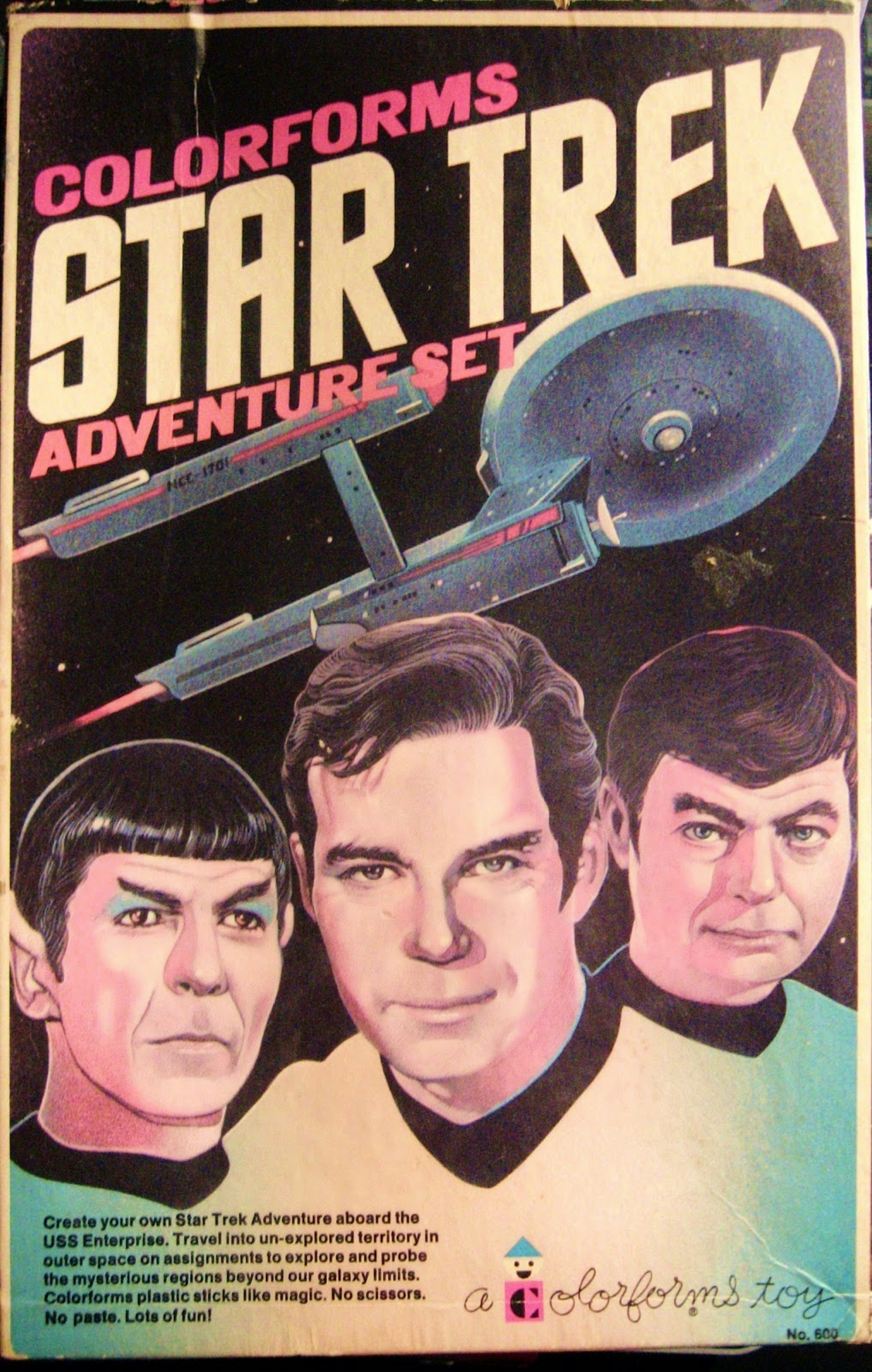 As Star Trek (1966-1969) nears its 50th anniversary, it's time to feature another franchise memory of the disco decade: The Colorforms Star Trek Adventure Set.
This Colorforms toy from the year of 1975 permitted children to create their own series adventure about the U.S.S. Enterprise, or at least a 2-D replica.
With this set, kids could "travel into unexplored territory in outer space on assignments to explore and probe the mysterious regions beyond our galaxy limits."
As is the case in all these coliforms sets, they "stick like magic" with "no scissors" and "no paste" required.
The background for the Star Trek set is a representation of the bridge of the USS Enterprise. Fans of the series will note straight off that the bridge looks a little funny.
For one thing, Captain Kirk's command chair isn't facing the view screen. Rather, the screen is parallel to the center seat and helm section.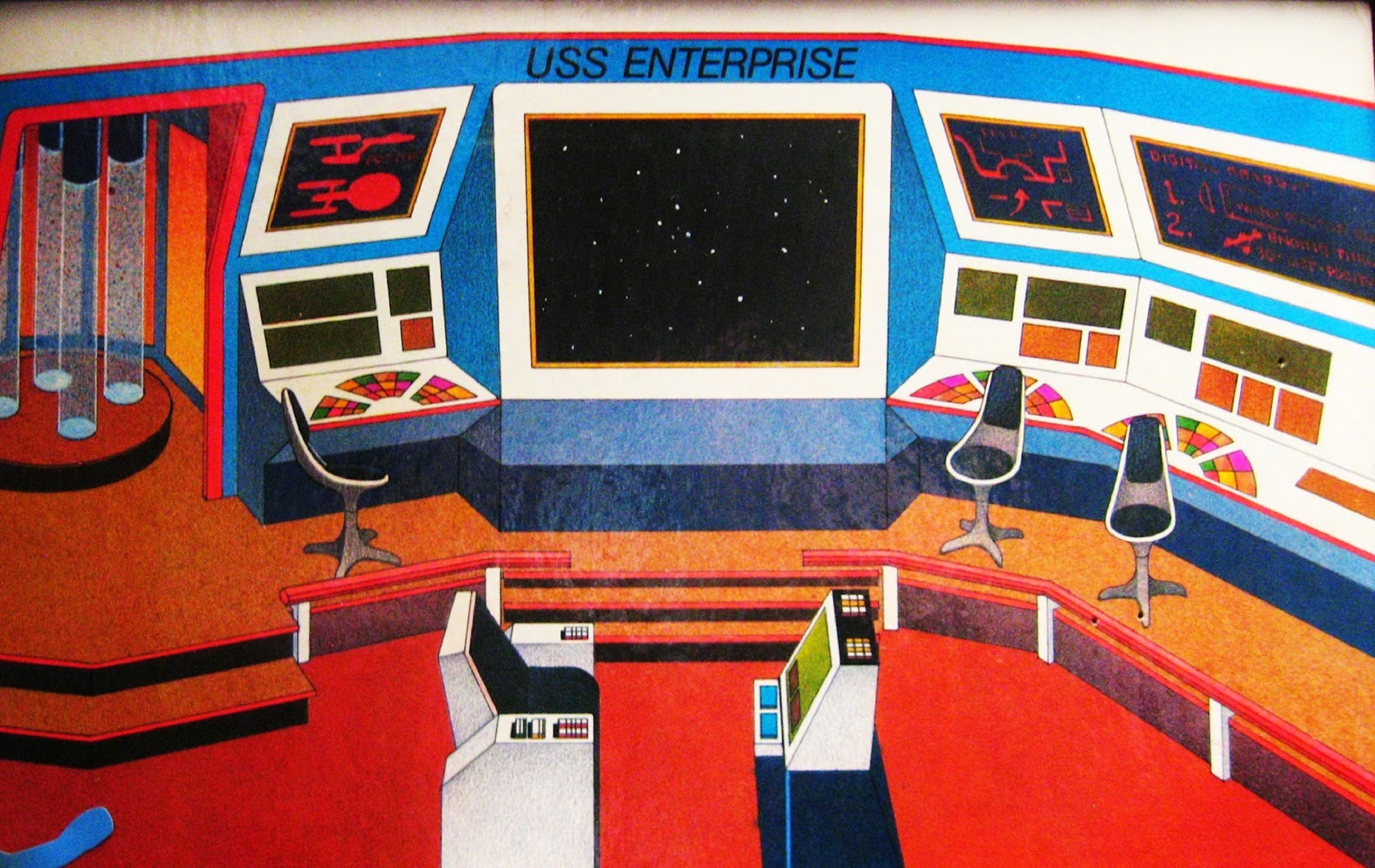 Secondly, instead of a turbo-lift in the corner this version of the ridge has a transporter platform.
The plastic figures that can be stuck to this representation of the bridge include the good captain, Science officer Spock, Dr. Leonard McCoy and communications officer Lt. Uhura. There are also representations to go on the view screen, perhaps of a Romulan Bird of Prey and the starship Enterpise. There's also the figure of a crewman beaming up/down.
Aliens that are featured in the set to menace the Starfleet crew include Balok (from "The Corbomite Manuever") and the strange eared cult-leader, Dr. Sevrin, from "The Way to Eden."


You can also equip the crew with hand phasers (or "phaser 2," in the vernacular of the series), and communicators.
Today this toy might seem simplistic compared to video games, but it's a great memory of a bygone era in toys and Star Trek fandom.