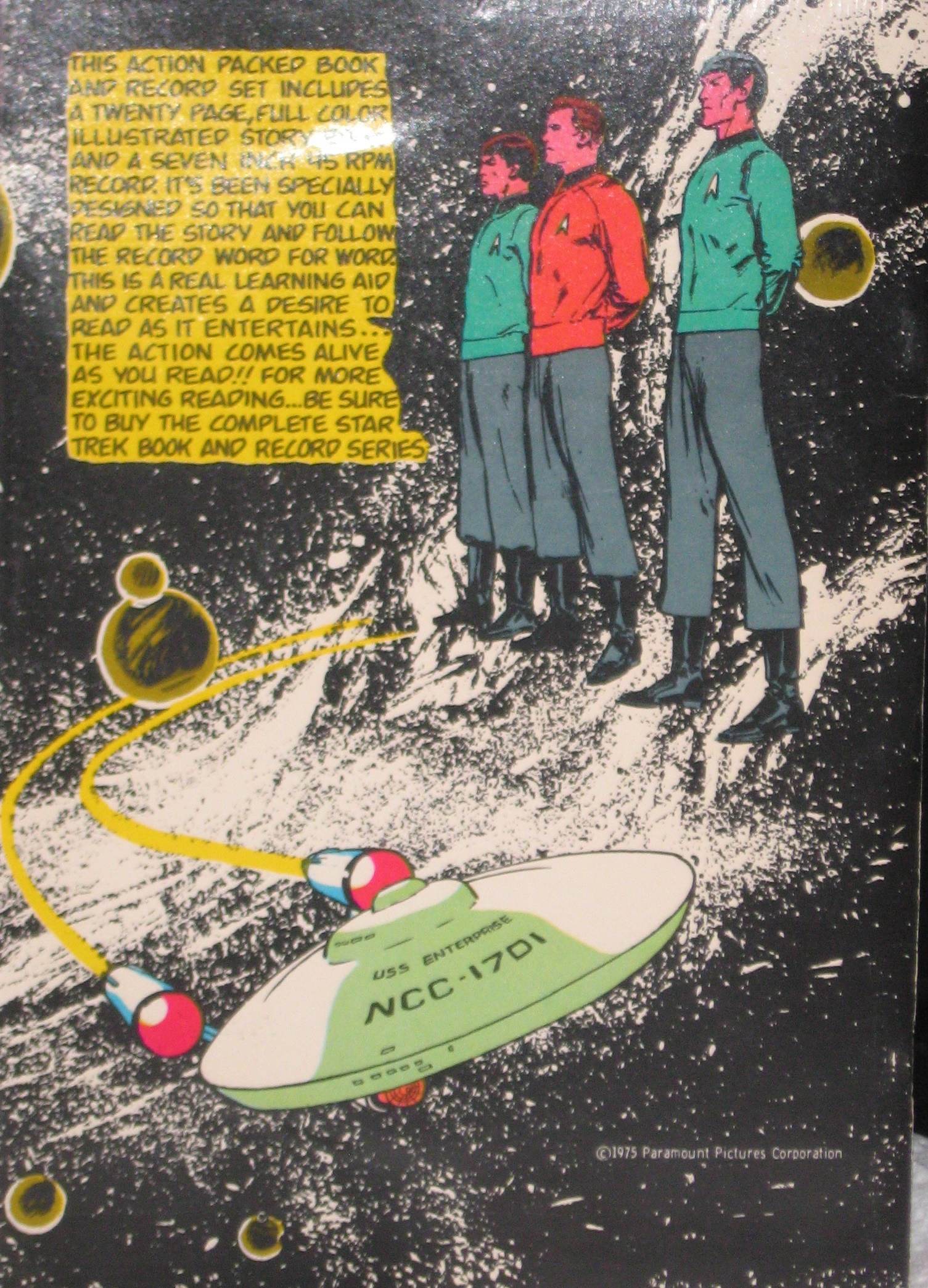 In the 1970s and 1980s — the age well before the secondary home video market and streaming services — young fans of popular movies and TV programs had a unique outlet to explore their favorite franchise: the Power Records brand, a division of Peter Pan Industries, which released a bevy of full-color comic-book stories to go with 7 inch (45 rpm) audio albums.
Here, you truly got two toys for the price of one.
At home, you could read along to the soundtrack on the record player, and then, on the way to Grandma's house, you could just read the comic book in the car seat.
These Power Record items were called "BOOK AND RECORD SETS" and were advertised with the line. "It's fun to read as you hear!" Or, to put it another way (as the comic book covers did…) "The Action COMES ALIVE As You Read!!"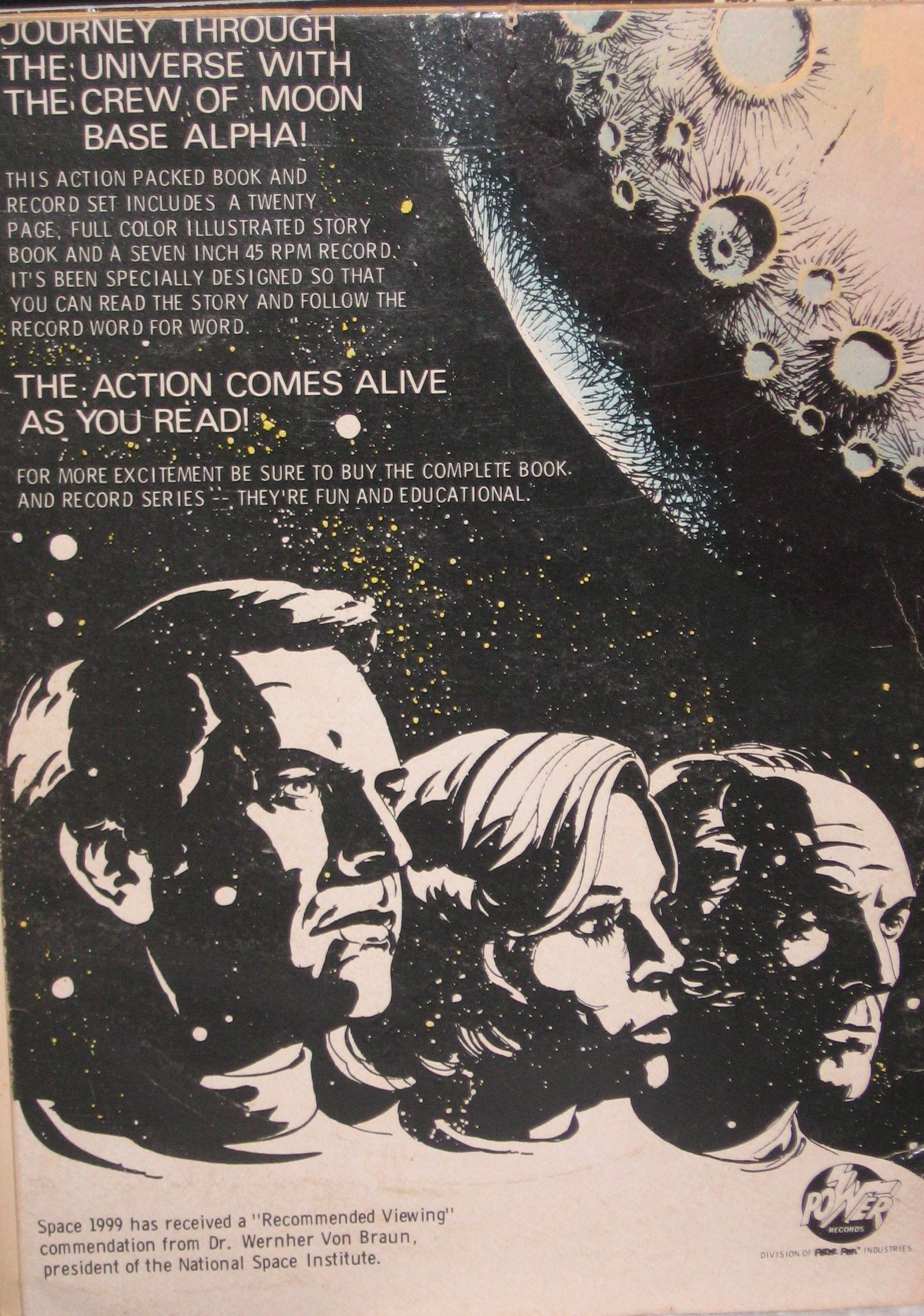 So the advertising was true.  Power Records were "fun AND educational."
Another great thing about these American-manufactured toys was the variety of adventures you could purchase. There were several distinct series from which you could choose a Book and Record Set, in fact.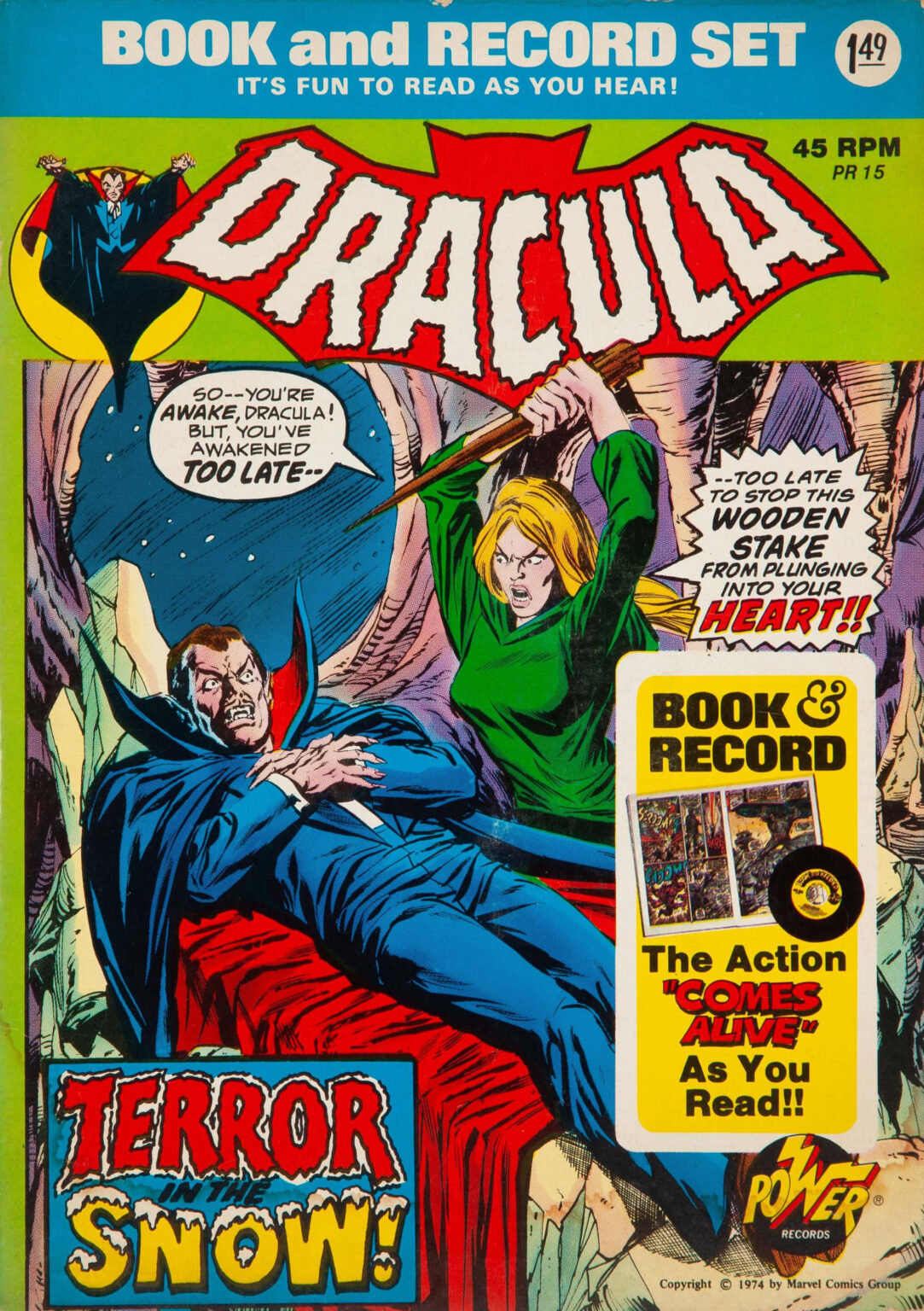 You could read from "THE ADVENTURE SERIES," or "MONSTER SERIES," which included tales of Dracula ("Terror in the Snow"), Frankenstein, The Wolf-Man ("The Curse of the Werewolf") and the comic-book character, Man-Thing ("Night of the Laughing Dead.")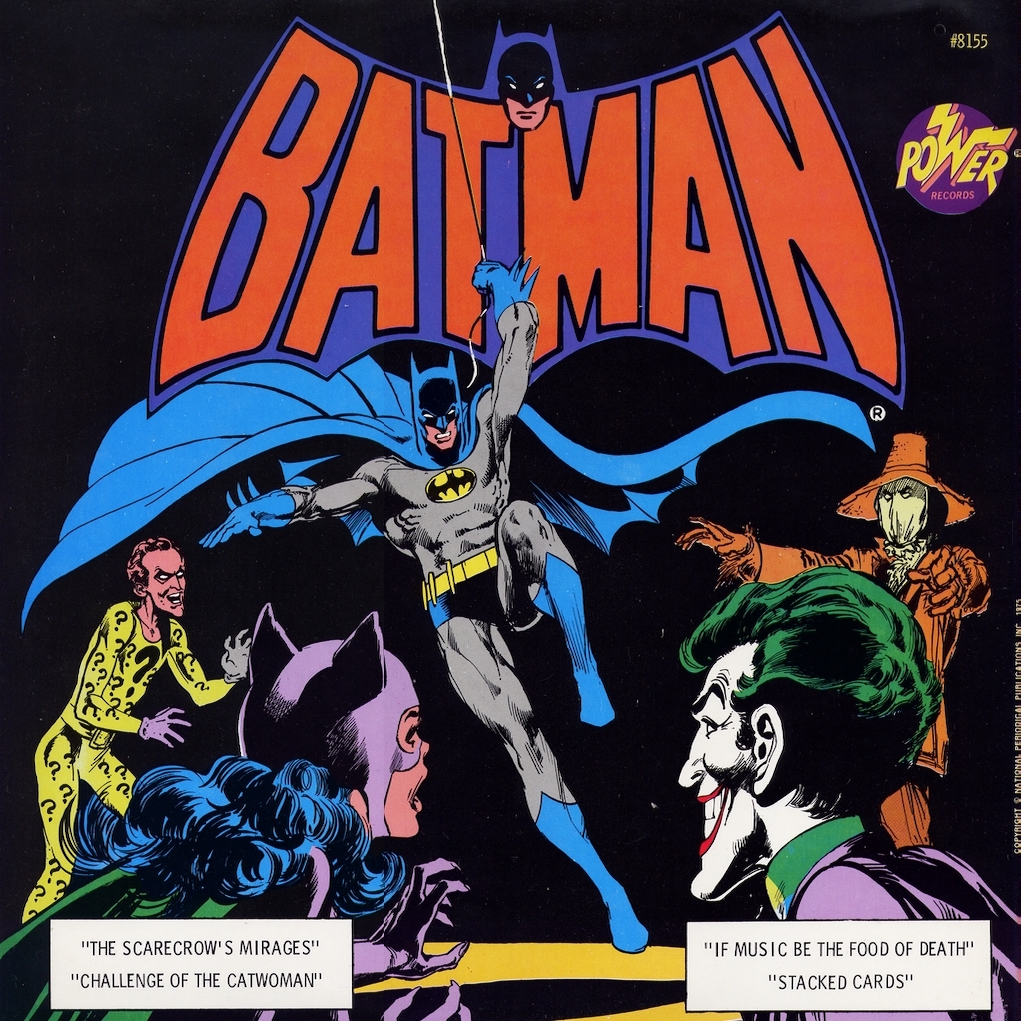 Here's the "Batman Theme" from Batman: Volume I by Batman. Released: 1975. Track 1 of 6.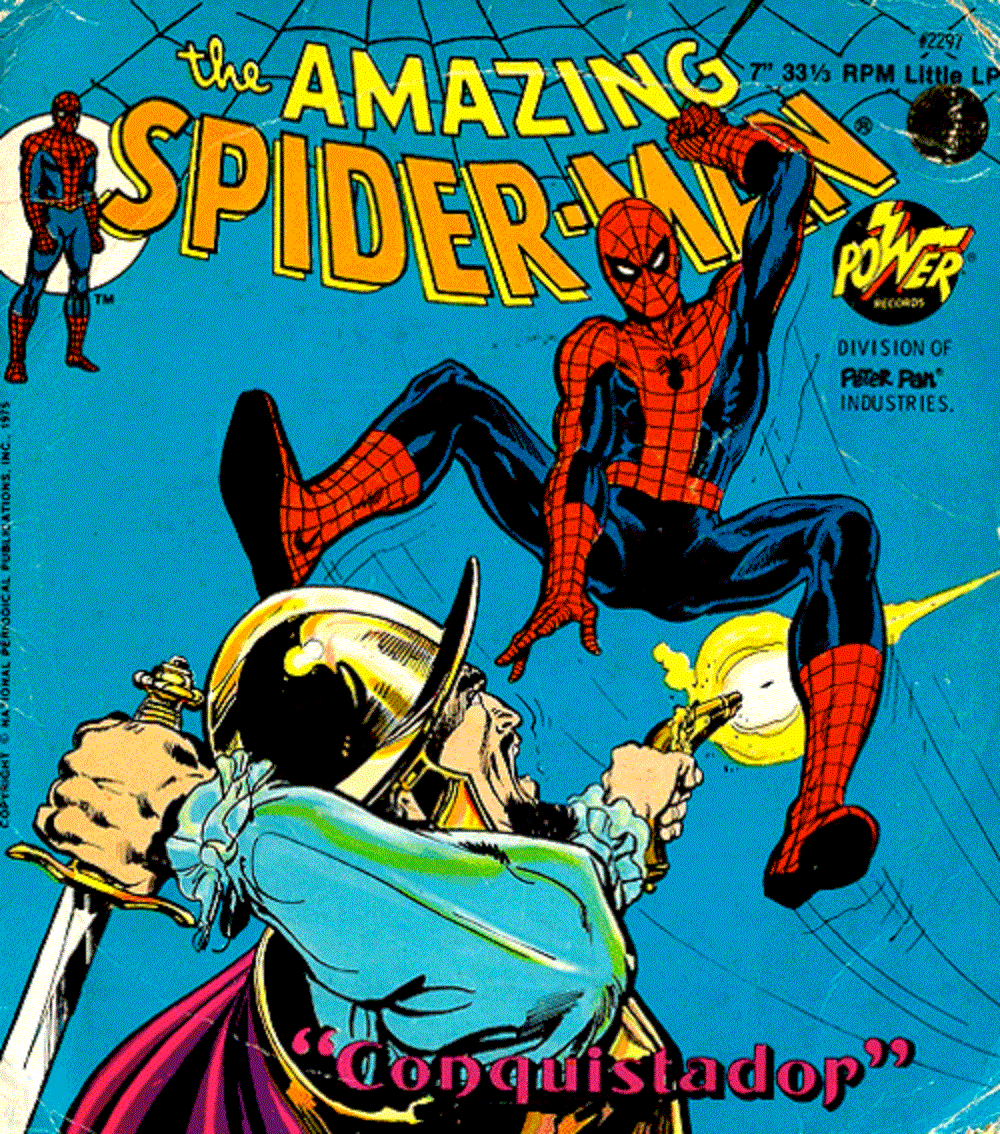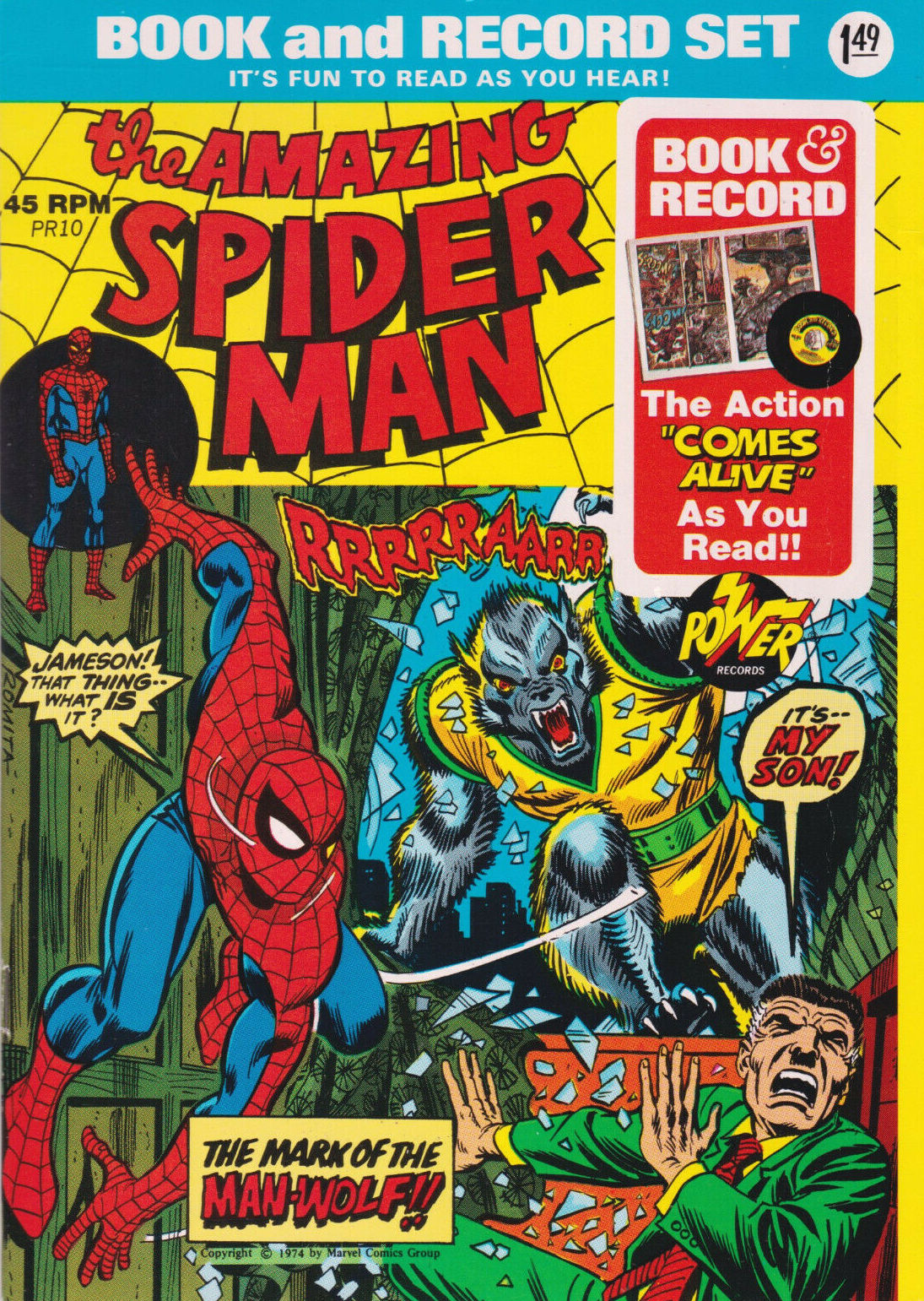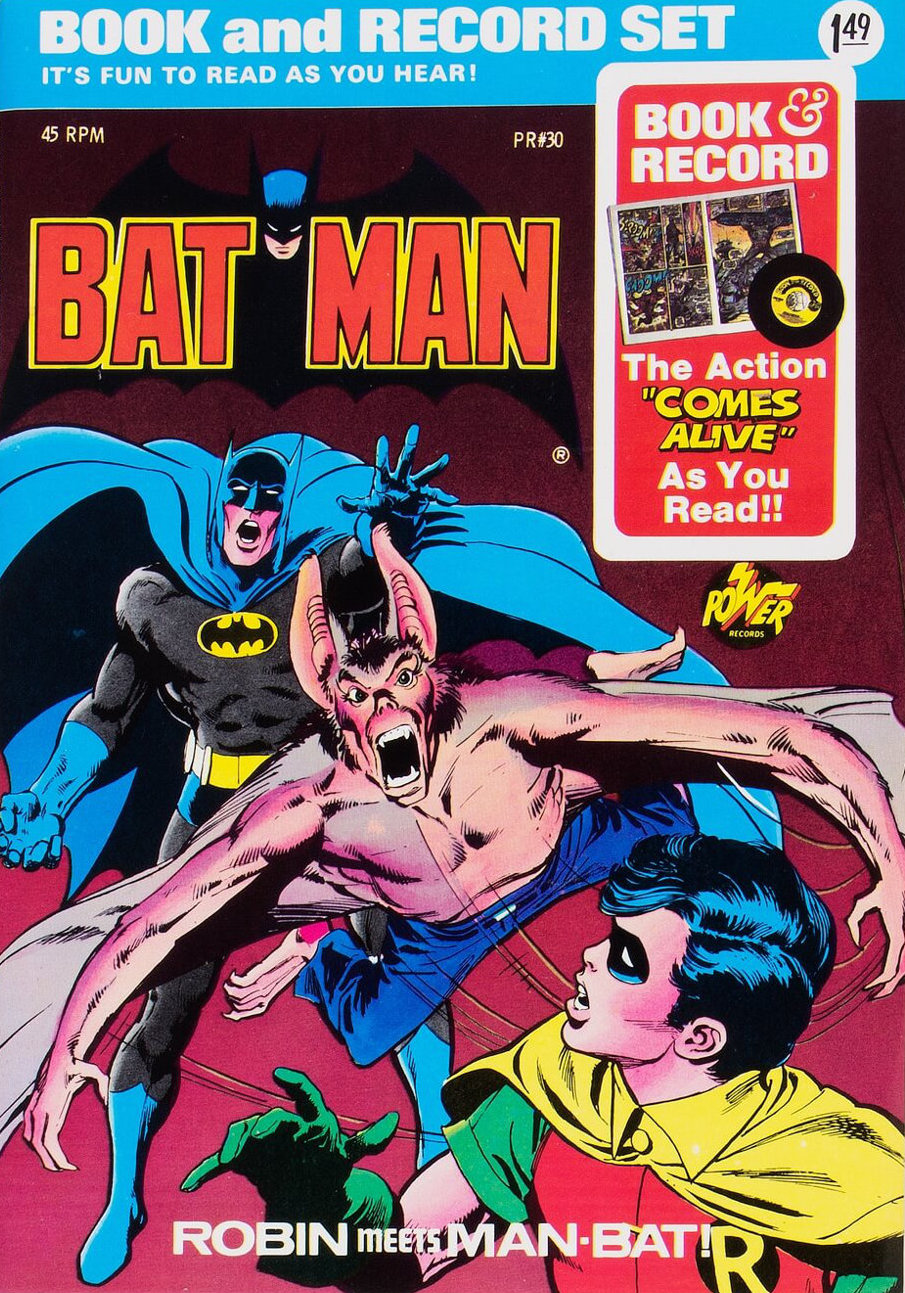 Or, if you were so-inclined, you could choose "THE SUPERHERO SERIES" ("Crime takes a beating…") with the stars of both DC and Marvel Comics.
Among the choices in this category were: The Amazing Spider-Man (The Mark of the Man-Wolf!"), The Incredible Hulk ("At Bay!"), The Fantastic Four ("The Way it Began"), Conan the Barbarian ("The Crawler in the Mists!"), Captain America and The Falcon ("Who is the Phoenix?") and even Batman ("Stacked Cards" and "Robin Meets Man-Bat!")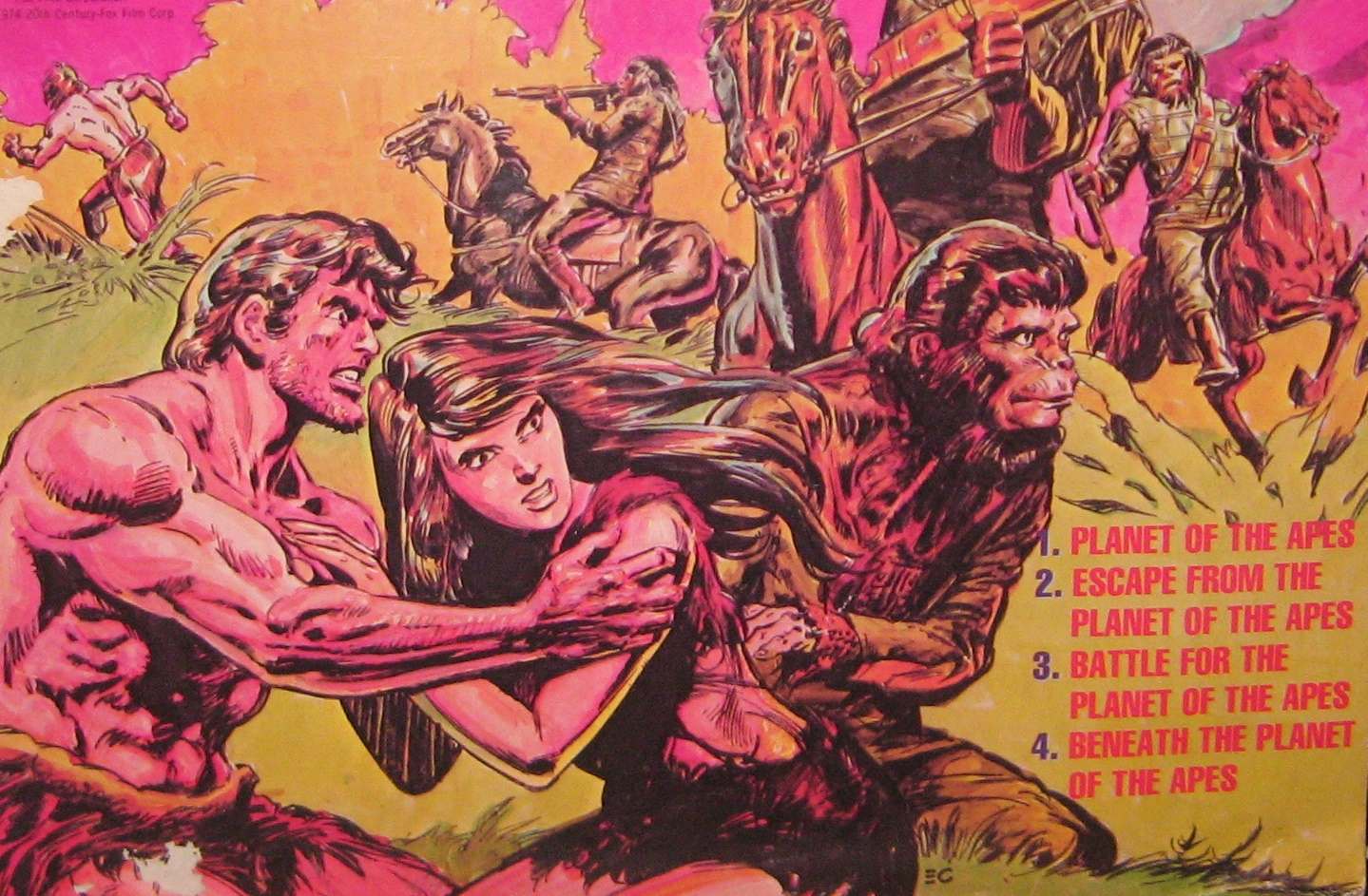 If you were more into the TV/movie arena, like I was, you could choose to bring "HIGH ADVENTURE AND SPACE EXCITEMENT" to breathtaking height with adaptations of four of the most popular Apjac Planet of the Apes films and books from Star Trek ("Passage to Moauv") or even from my personal favorite, Space:1999.
In the world of Space:1999, you could read the adaptation of the first episode, "Breakaway," describing how the moon was torn out of orbit, and then read (and listen to…) the entertaining second installment, "Return to the Beginning," which crossed Moonbase Alpha with the Biblical story of Noah's Ark.
Perhaps the most amazing thing about these Power Records sets is that they only cost $1.49. I credit these Power Records — like Colorforms and Little Golden Books — with making reading a part of the "TV" and "movie" adventure of the disco decade. I also remember thinking that the audio productions (like radio shows…) were well-cast and ably performed.
And now sit back and experince The Curse of The Werewolf (1974):