In 1952, even the most hapless schmuck with a tiny paper umbrella could whip up a menu like they do in Trader Vic's, the Polynesian-themed restaurant chain founded by Californian Victor Jules Bergeron, Jr. (December 10, 1902 – October 11, 1984). Alec Yuill-Thornton (born in the Philippines April 29, 1917 – died San Francisco, November 14, 1986) brought mankind Trader Vic's Kitchen Kibitzer, a cookbook from "possibly the most important mid-century Tiki lounge of them all". As Scott Lindberg notes, "Trader Vic's Kitchen Kibitzer is aimed specifically at men, and Yuill-Thornton's illustrations are a bit cheeky but full of 1950s charm."
The illustrations are a lovely slice of pop culture.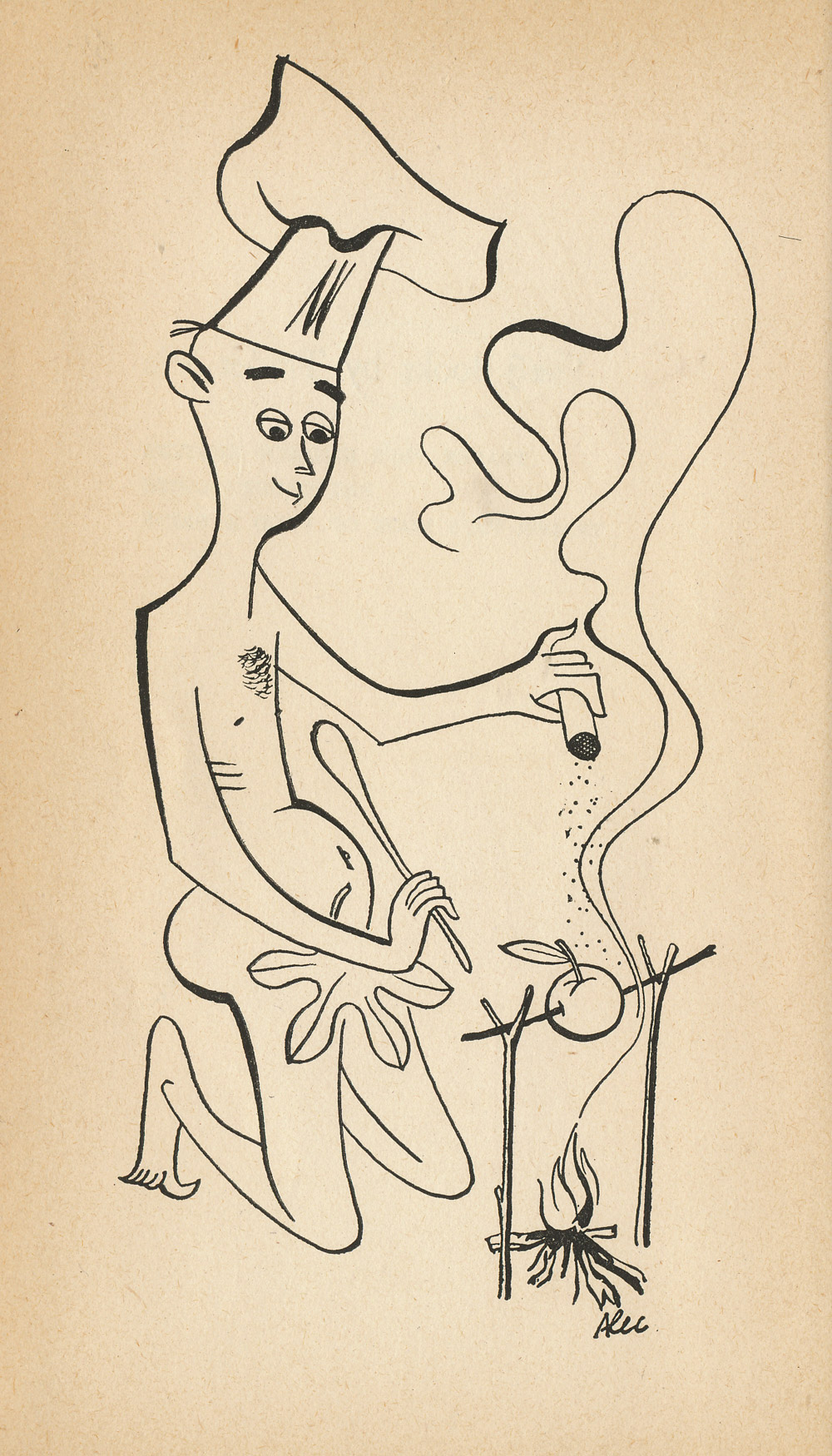 In the 1950s, Trader Vic's boomed. Fuelled by a liking for Bergeron's Mai Tai cocktails (he invented the first in 1944; the name means "good" in Tahitian), a desire among US servicemen home from World War II to share with their families and sweethearts romanticised tastes of the of South Pacific they left behind – at Trader Vic's you can eat the ice – James Michener's 1948 Pulitzer Prize winning book Tales of the South Pacific and South Pacific, the 1949 musical by Rodgers and Hammerstein, there were 25 Trader Vic's restaurants were in operation worldwide.
Via Scott Lindberg